Last year, 2019 was dubbed the year of 
'self-care', and with it came a much-needed shift in priorities, giving people permission to put themselves first. The Global Wellness Institute also revealed that while wellness tourism was a $639 billion market in 2017, it is "projected to reach $919 billion by 2022", further cementing the rallying call to look inwards, and making the wellbeing boom a more attractive and profitable prospect for both business and tourism.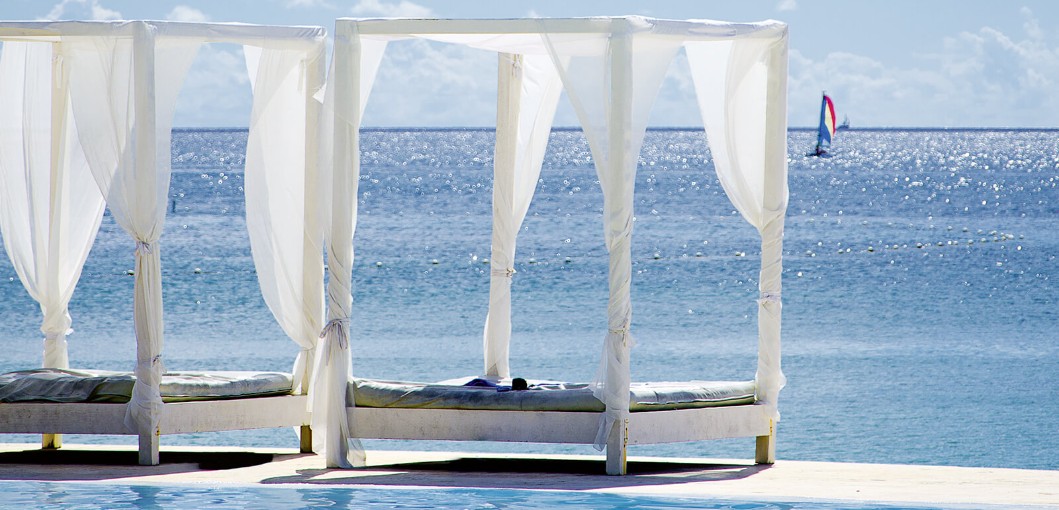 And so, for the individual looking for that beneficial break away for mind, body and soul, where to travel for the purposes of promoting personal health, growth and wellbeing?

The Caribbean island of Dominican Republic is known for its sun, sea and sand allure, but scratch a little deeper under the surface and the island is also home to some of the world's best wellness retreats. Thanks to its innate benefits, the Dominican Republic provides an ideal space to connect with natural sources that inspire wellness and welfare, courtesy of the island's natural landscapes, with an additional evolving idea that puts into practice the notion of improvement of one's being, through special gastronomy, spiritual healing, the art of meditation, natural remedies and the beauty of one's surrounds. Here, one can rejuvenate and reconnect in some of Dominican Republic's best-kept secret sanctuaries…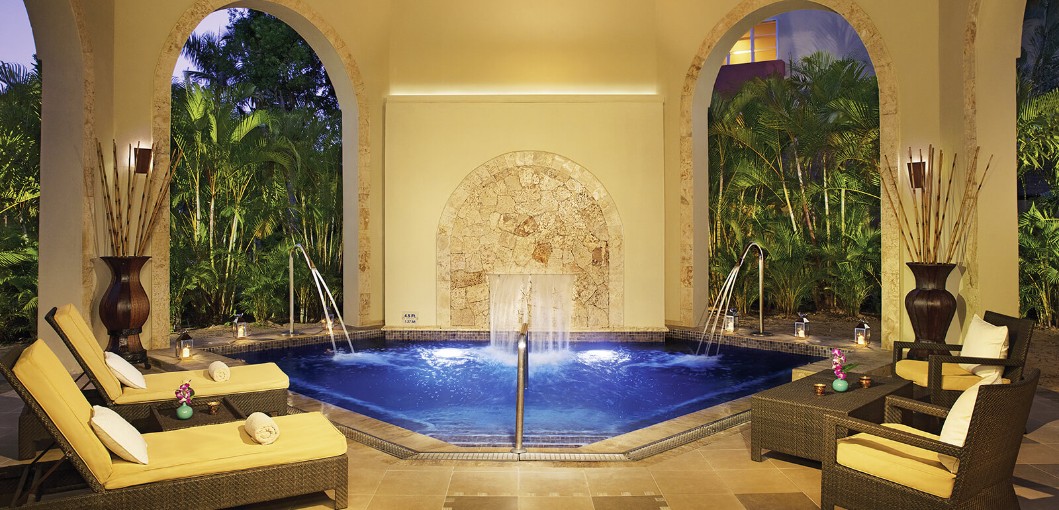 SPIRITUAL SEEKER

Spirituality can be found through myriad practices, 
for those seeking to centre themselves, whilst connecting and celebrating their ideologies through the promotion of well-being. Around the island, you'll find centres that host and promote different practices, from Brahma Kumaris meditation and Ayurvedic treatments to holistic prosperity. As the Art of Living, a Dominican Republic-based centre, asks… We all want happiness, but how do we get there? In its introductory Happiness Program seminar, you can find how to tap into the infinite possibilities that lie within each of us, and unlock your true potential, through guided meditation, Sudarshan Kriya breathing and yoga. At Toque Holistico, you can fine tune your body with reflexology, acupuncture, applied Kinesiology and Auriculotherapy. For those looking for a simple approach to reconnecting with themselves through yoga, Hogar del Bienstar offers Hatha Vinyasa and Yin Yoga, alongside Pilates and meditation for adults and young ones.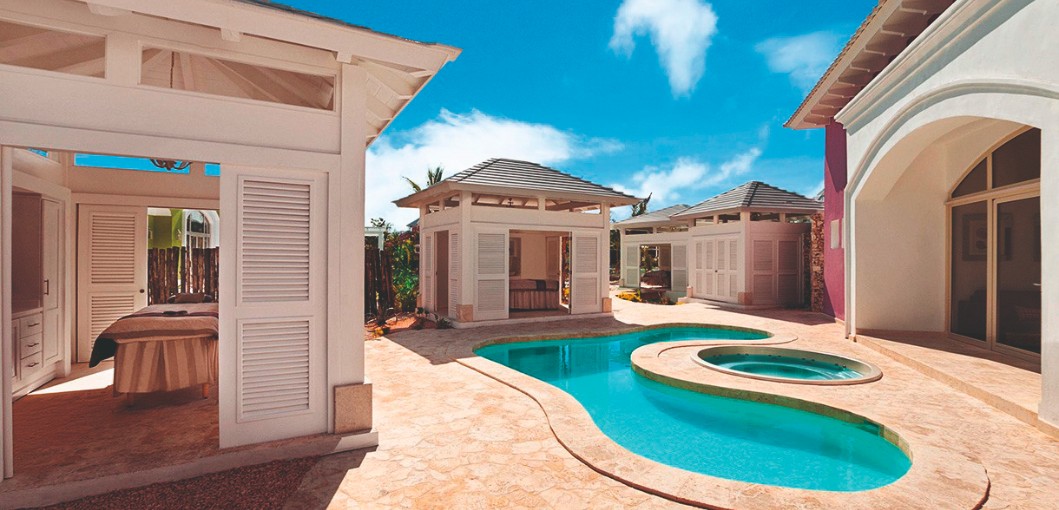 CULINARY ALCHEMY

If your body is indeed a temple, it's important we care about what we eat and put inside our bodies, which in turn allows us to both look good and feel good. With 
a fascinating culinary scene that combines cuisines with Spanish, indigenous Taino and African influences, amongst others, there are many ways to fuel yourself and your soul in the Dominican Republic. Vita Healthy & Fit embraces a holistic approach to food, where the owner, Dominique Barkhausen, is a certified nutritionist, 
and focus on maximising the physical potential of the body. She offers health coaching, wellness workshops and cooking classes. Vitamin D restaurant is a predominantly vegan cafe, with a menu showcasing the magic of raw, fresh food, serving green papaya salad, lentil curry bowl, bitter spring kimchi and cold-pressed juices. AmaLuna Vegan Restaurant is where to head for the ultimate sweet-but-vegan treat, where it has perfected the art and science of comfort food alchemy, all free of butter eggs and milk. 
A must-try is the cheesecake or chocolate pie.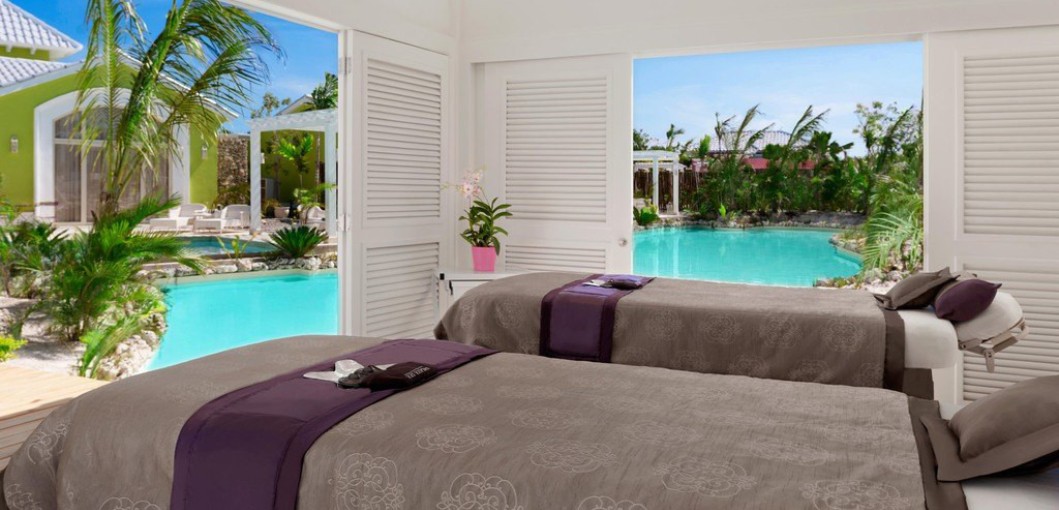 BODY SHOP

Keeping fit is indeed one of the truest demonstrations of self-care, and when looking for overall wellbeing, and a body at its optimal state of performance, exercise is a necessity. Extreme Fitness Cabarete is a beautiful beachfront tiki gym, with stunning Caribbean garden views to fuel your workout, offering gym sessions, personal training and yoga. Club Body Shop offers a wide-range of fitness disciplines, from boxing and cross-training to Body Xchange and water workouts, all set to a food-balanced backdrop with nutritional coaches on hand to help you achieve your desired overall goals. For those serious about core strengthening, CrossFit Punta Cana's focus is on creating strong individuals physically, mentally, emotionally and spiritually.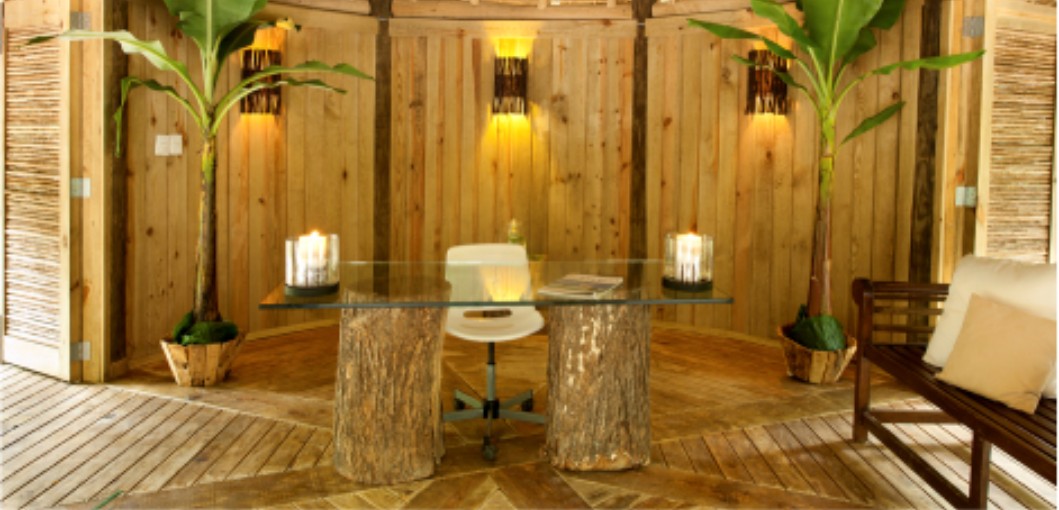 SPA RETREATS

An important part of wellness lies in being able to listen to one's body to know when it needs TLC - whether it's switching off, recharging or rebalancing. The Dominican Republic offers some beautiful spa retreats focused on top-to-to wellness. Eden Roc Spa by Natura Bissé at Eden Roc Cap Cana won the Dominican Republic's Best Resort Spa in 2019, with its 12 treatment rooms, anti-gravity yoga area, Swedish sauna, Jacuzzi, hammam and private beachside cabanas. Six Senses Spa Punta Cana is another beautiful bolthole that allows you to surrender to the healing hands of its expert therapists. Locally-inspired signature massages and body scrubs sit alongside rose crystal lymphatic facials, detox cleansing rituals and green body coffee sculpting. Another jewel in Dominican Republic's spa crown is the private Caribbean spa resort, 
Casa Bonita Tropical Lodge. Nature abound, its Tanama Eco Spa is set in the woods where the therapists design therapeutic treatments around natural elements, like coffee, coconut, basil and mango. Divine intervention of a wholesome kind.