Have you ever wondered what billionaires get up to when they transform a private island into their own personal playground? Now you can find out. Moskito Island in the British Virgin Islands is the latest addition to Richard Branson's Virgin Limited Edition, a collection of luxury resorts and private residences in some of the most spectacular locations on earth.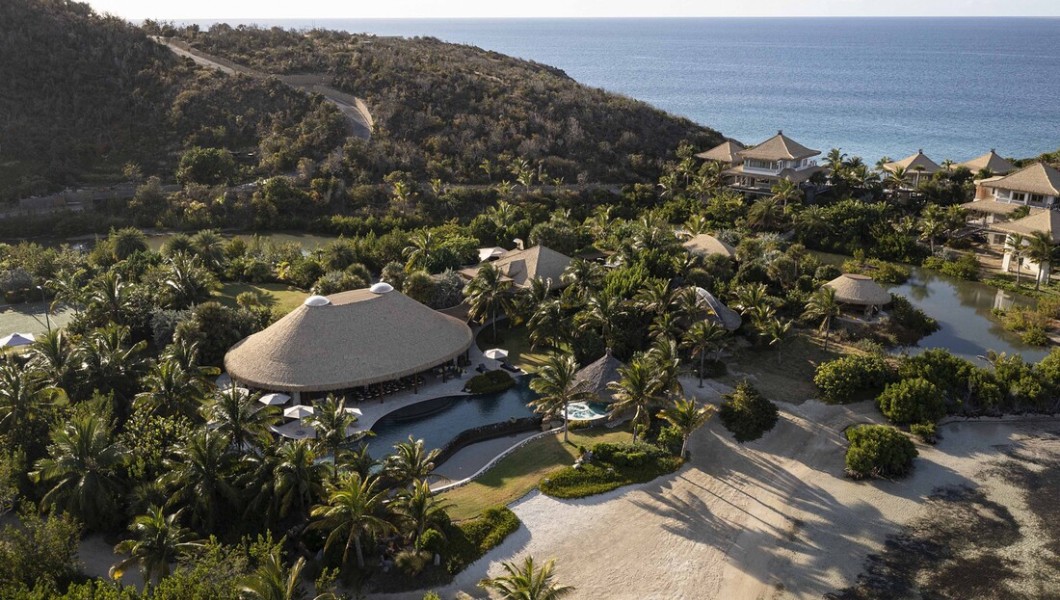 A stone's throw from the well-established Necker Island, which reopened this summer following a major renovation, Moskito Island is home to three privately-owned estates that are now available for short-term rental: the British entrepreneur's own 11-bedroom Branson Estate and two brand new enclaves, each with their own unique architectural style.
Situated at the highest point on Moskito Island, The Oasis Estate is a contemporary hideaway that follows the contours of the land; a sleek, glass-fronted main house with six bedrooms and sprawling split-level terraces, and three poolside villas on the far side of a curved swimming pool with swim-up bar. The enormous master suite boasts 812 square feet of open-plan living space, with a huge deck affording sunrise views over Necker Island.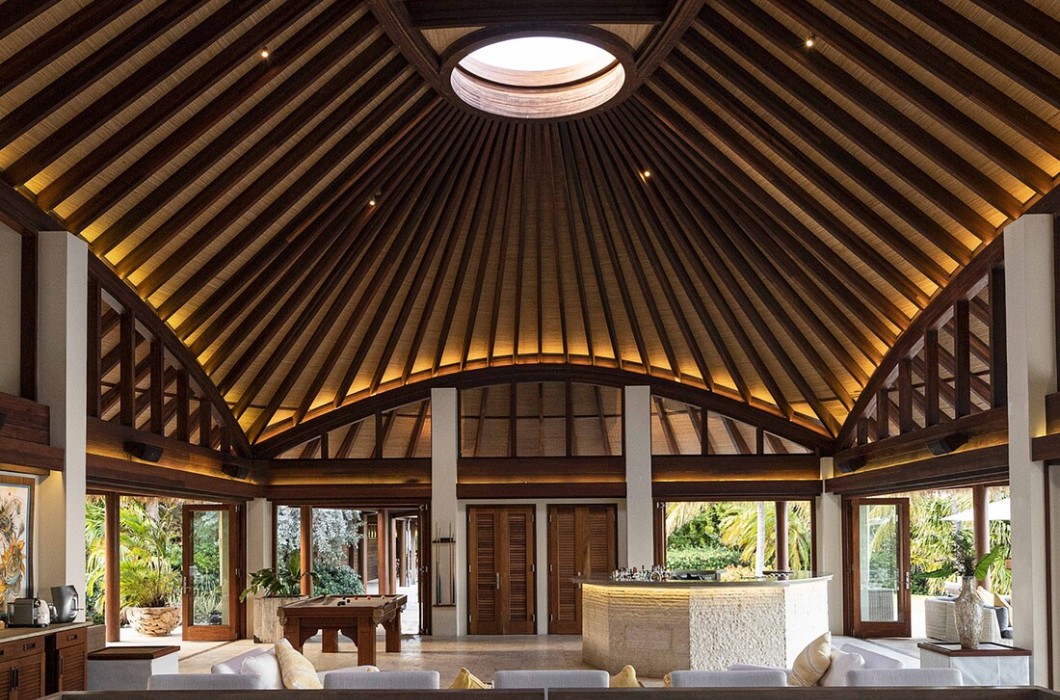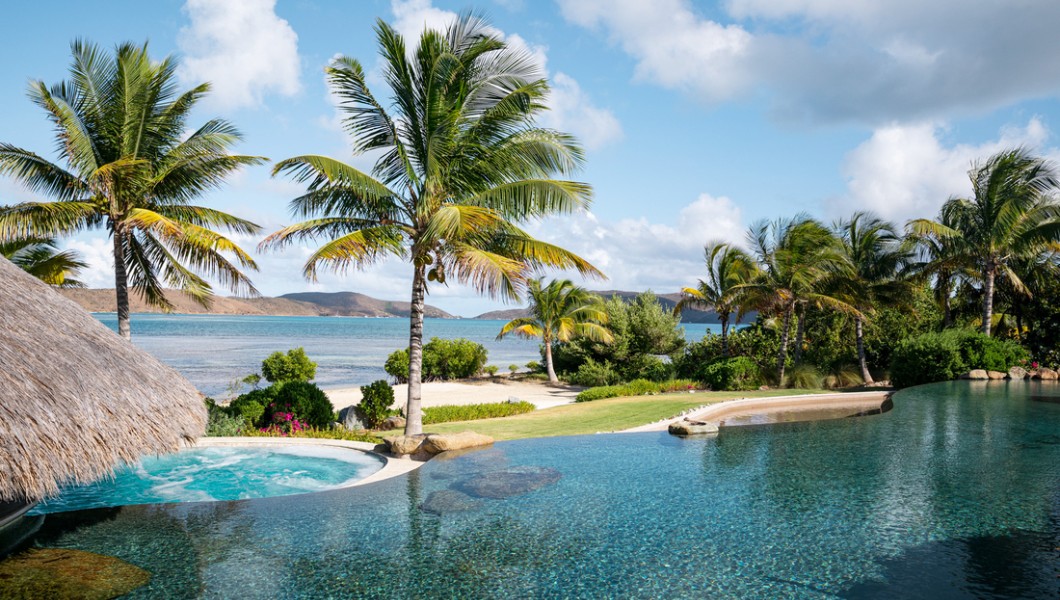 On the south side of the island overlooking Manchioneel Beach, The Point Estate is a family-friendly escape with space for 14 adults and eight children, who have their own eight-bunk kid's room. Stand-alone thatched-roof villas are scattered around the estate, but guests come together at a stunning 180-degree infinity pool and an open-air dining pavilion on the cliff edge, one of the best spots on the island for Caribbean sunsets.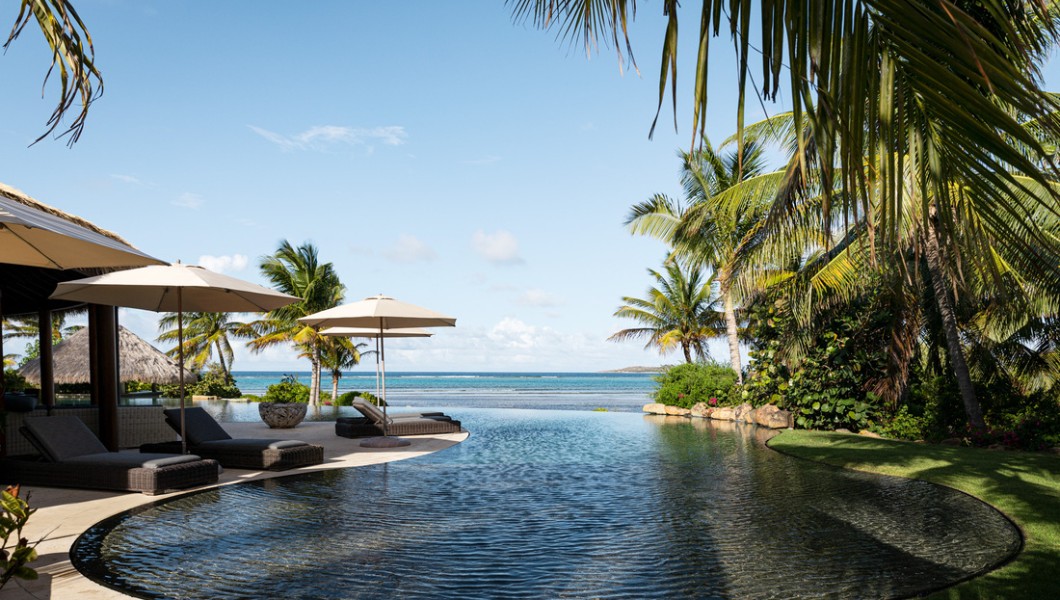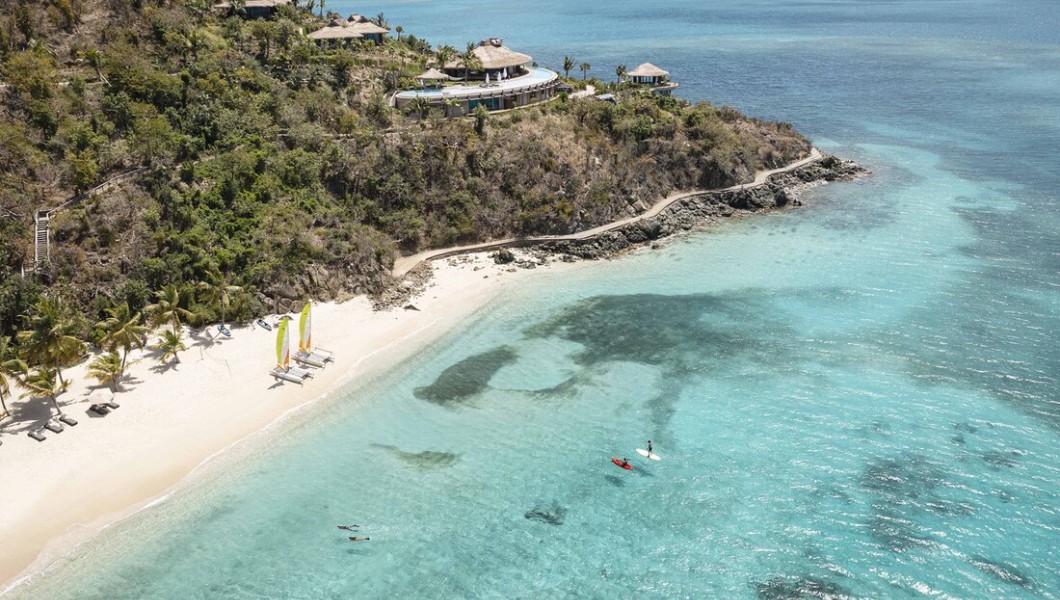 The Branson family's own Branson Estate is also available. Three thatch-roofed villas connected by elevated wooden walkways include the magnificent Headland House – home to the master suite and two guestrooms – and two further four-bedroom villas.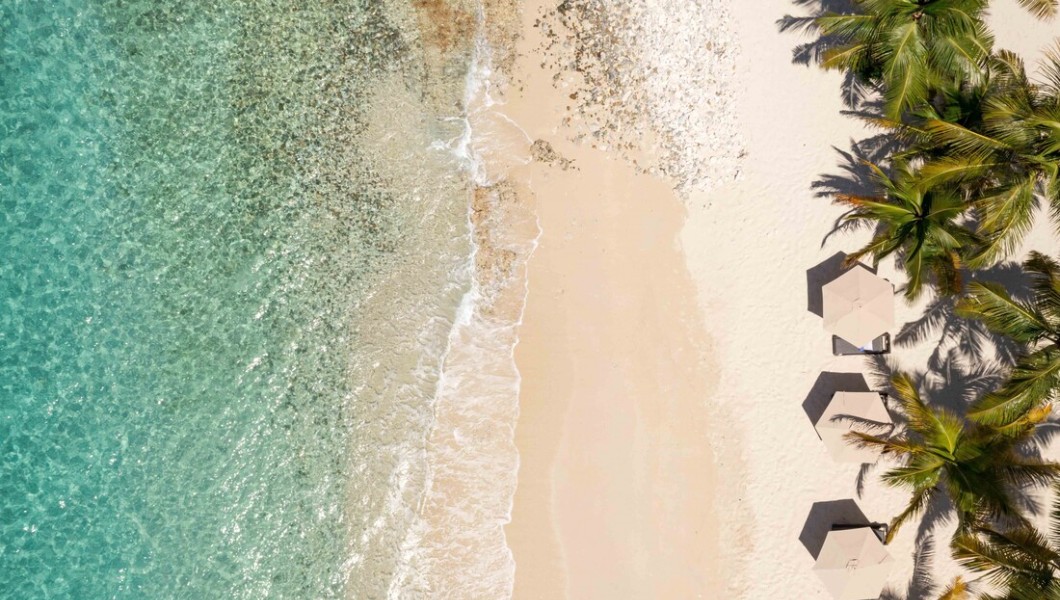 Each of the estates are entirely self-contained, but the owners and guests of all three can get together at the Beach Pavilion, a central hub with dining, gaming and cinema areas, as well as two tennis courts and the island's beaches. Booking any of the estates is fully inclusive, with all meals, beverages and waters ports included, as well as the services of a dedicated team of staff. Rates start from US $17,500 per night for The Point Estate for up to 16 guests and a minimum of four nights.