You're known for your 'passion and drive for excellence'. What are your other characteristics that make you excel as a GM?
Thank you, that's kind of you to say. I believe that any good General Manager, and any good leader for that matter, must drive for excellence and be passionate about what they do. I have always sincerely loved my job, and I believe that this genuine care is obvious to all who work with me. I spend a lot of time with my team on the floor, seeing the day-to-day operations and what's happening across the hotel. My background is Front Office, that's where I began my hospitality journey, and it's probably that Front Office style of management that I still follow today. In this competitive and ever-moving market, having a modern perspective to leadership is required to give you the edge, and making sure you are surrounded by like-minded, sincere and talented individuals, who know that they will always be supported by you – helping us to excel together as a team.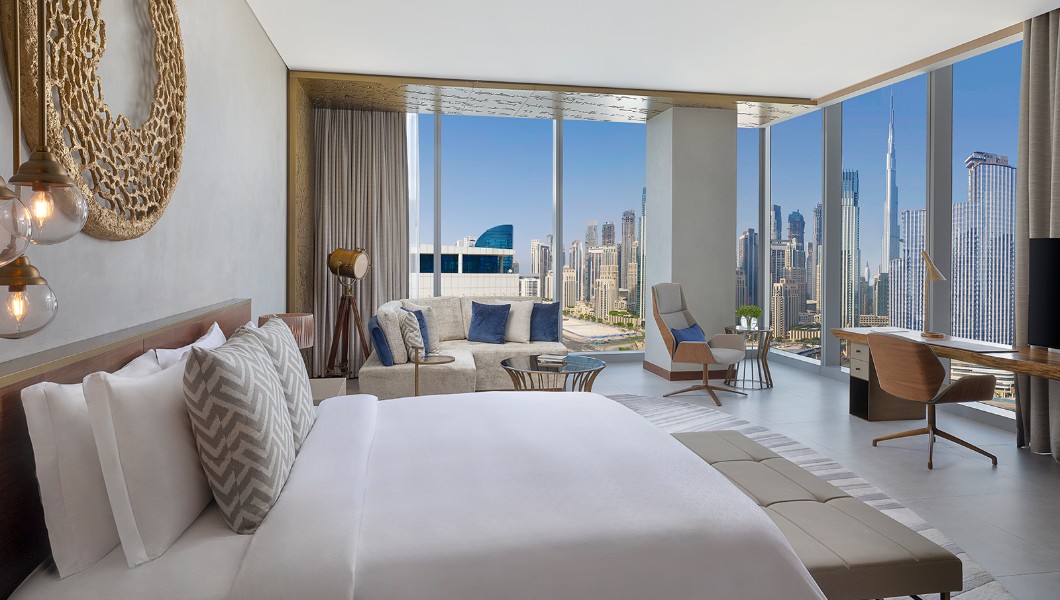 So, as Multi-Property General Manager of The St. Regis Downtown Dubai and Delta Hotels by Marriott, Green Community Dubai, what is your vision for your hotels?
For The St. Regis Downtown Dubai, our flagship property, my wishes are simply that we maintain the same success we have managed to achieve since opening in October 2021. We want to be the luxury trendsetters, offering exquisite experience with a Downtown touch through exemplary service. We want to be leaders in F&B, driving fun and modern dining venues that bring something new to the market. We've managed to do this initially with our St. Regis Brunch, which sold out in the second week of operation, and with the opening of Tabu. This October we'll be opening Hayal, a modern Turkish restaurant, adding another exceptional F&B venue to this part of the city.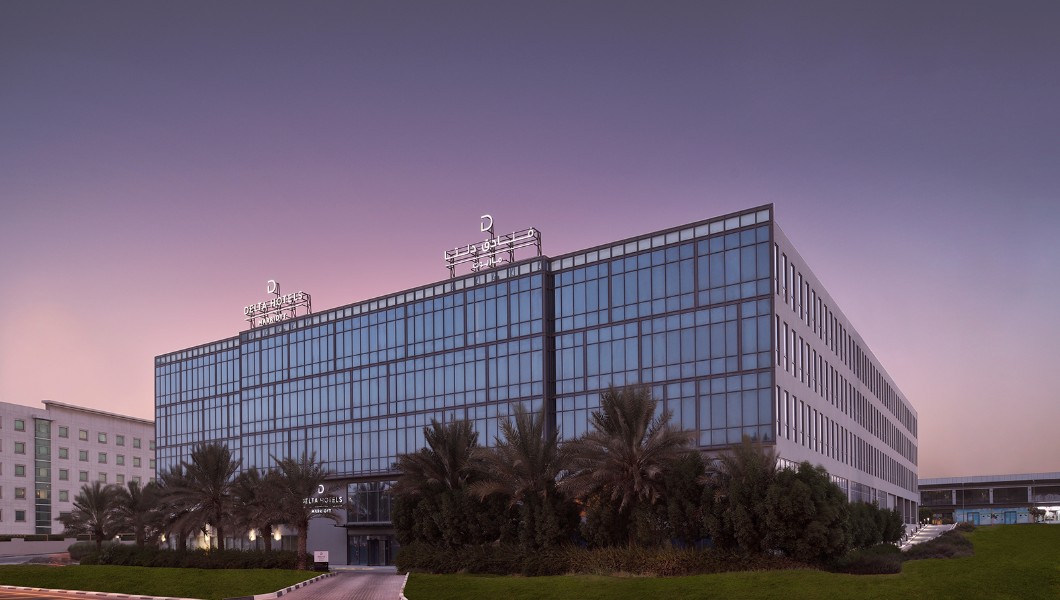 For Delta Hotels by Marriott, Green Community Dubai, which is scheduled to open Q4 2022, our vision is to offer streamlined experiences for seasoned travellers, and to deliver the essential Delta ethos of 'simple made perfect' to every single guest. As a new hotel to the DIP area, the initial hope will be to open successfully, and enjoy a fruitful first quarter. At Delta, we're focusing a lot on the main restaurant, Maisan, which will offer international cuisine and shisha all day long and will be a perfect dining and beverage spot for Green Community.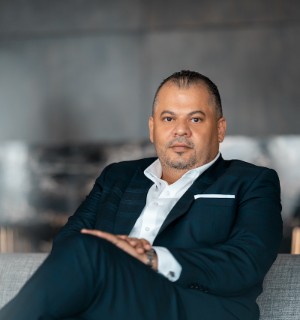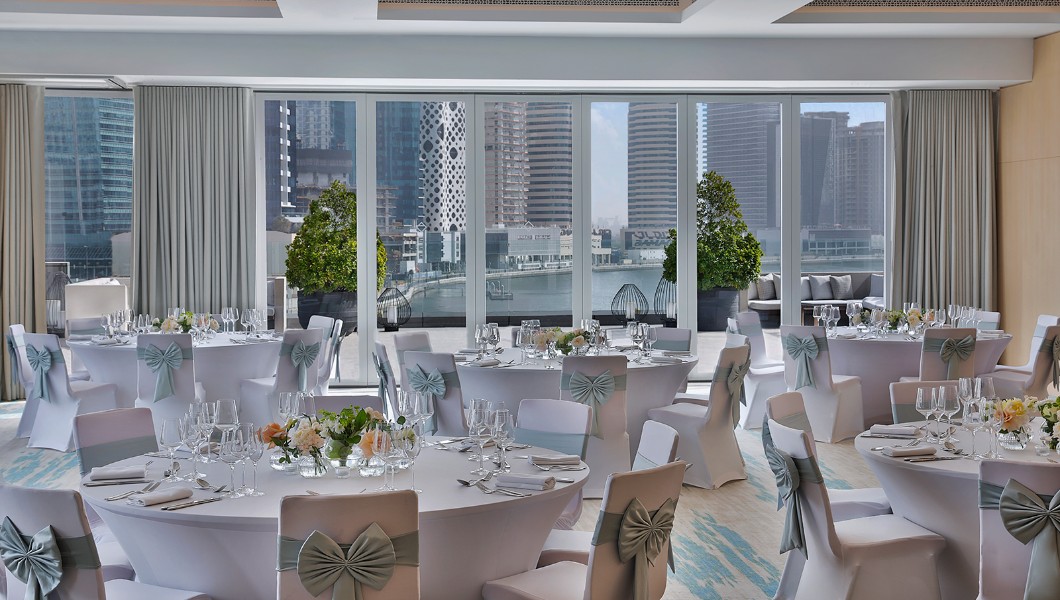 The St. Regis Downtown Dubai sits on some serious prime real estate! What are some of the other USPs of the property and its location?
That's correct. The St. Regis Downtown is located on Marasi drive, close to DIFC, Dubai Mall and Burj Khalifa whilst also sitting on the water's edge, so it's a lovely blend of calm resort-like views and convenience, which is quite unique. The hotel has many great qualities, including the first St. Regis Spa in the region with its spectacular treatment suites (not rooms), each with a private sauna and steam room. We also have a beautiful new ballroom with an extended terrace, again with the beautiful views of the Dubai Water Canal and able to accommodate over 600 guests.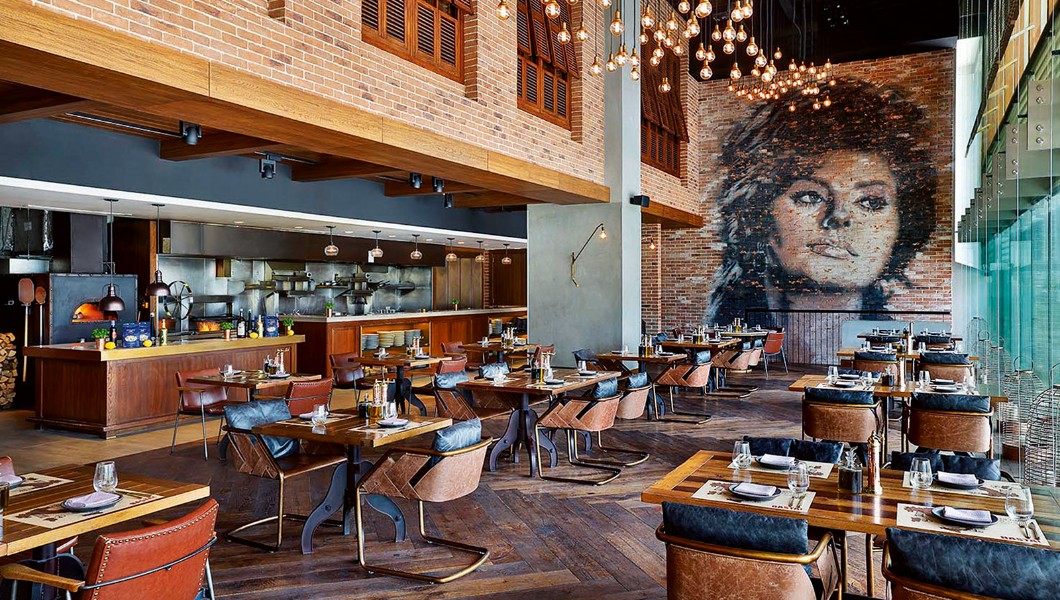 The hotel's F&B game is strong – and growing even stronger. With a recent rise in 'culinary travel', and the restaurant scene taking a big bite out of tourist (and local) spend, are your outlets all the more important now?
Yes, definitely. Dubai is a hub of culinary excellence as we all know, and any hotel that wants to stay in the running needs to offer exceptional dining experiences. This is simply essential now. We cater for a multitude of tastes at The St. Regis Downtown, with our highly successful Italian restaurant Basta, which is open all-day and very popular for business lunches. We also have The Library, which is the main hub of the hotel, offering the customary afternoon tea as well as fine coffees and juices. The St. Regis Bar is a classic, with a world-class cocktail list and serves the St. Regis signature Bloody Mary, as well as offering nightly champagne sabering at dusk. Entertainment concept Tabu adds another dimension to the culinary scene at the property, with authentic Japanese cuisine served alongside live acts. Finishing the year, we'll also be welcoming Hayal to the mezzanine level and we are very excited for that particular opening.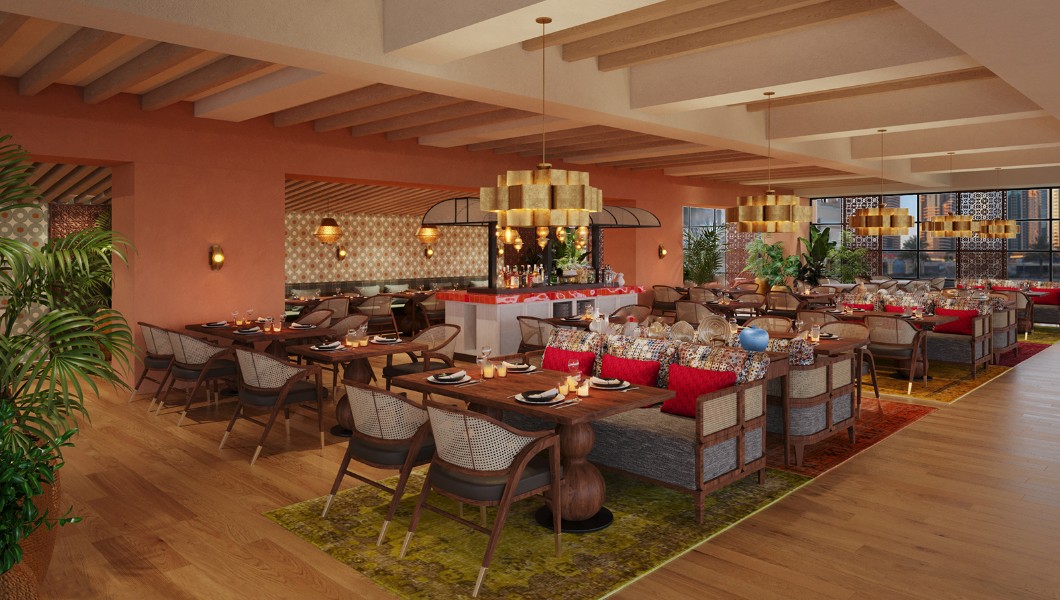 There's much going on in the Middle East at present: EXPO has just wrapped up, the Qatar World Cup is on the horizon, F1 and winter season are round the corner… What does this all mean for the hotel?
A busy city means a busy hotel operation, and we're ready for that. The last quarter of the year is always one of the busiest, both in occupancy, spa visits and in restaurant and bar offers. Festive season is of course an important time for us, but in Q4 we'll also be gearing up to relaunch The St. Regis Brunch for the winter season and, as mentioned, the opening of a brand-new restaurant concept. We're expecting to see an increase in visitors across the city in line with the launch of the Qatar World Cup, and since we will have the games available in the rooms across The St. Regis Downtown and in Delta Green Community, and showing in The St. Regis Bar, we expect to see the Qatar World Cup guests staying in the hotel and in the outlets.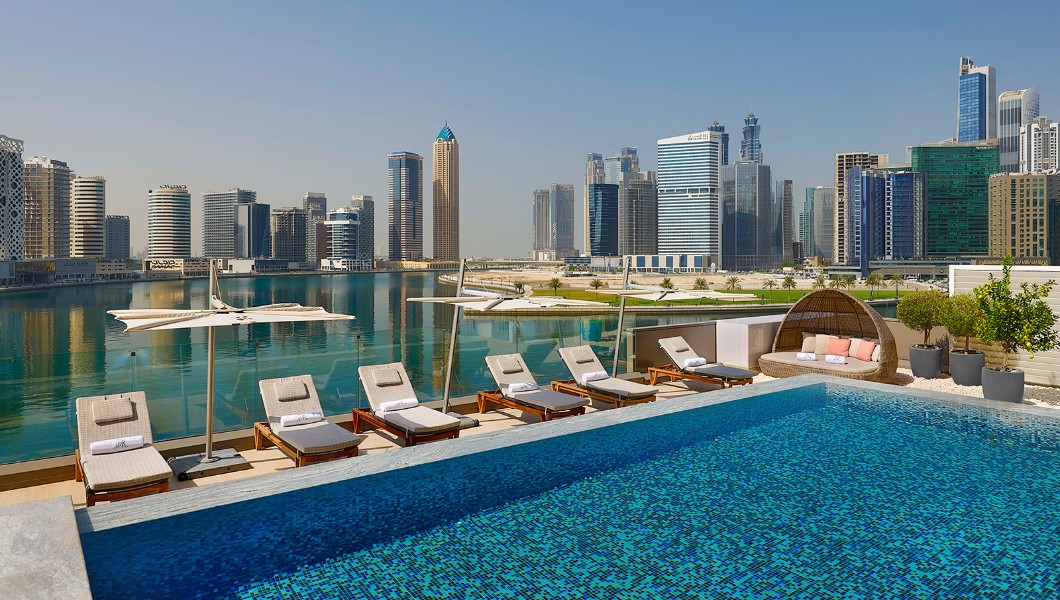 What have been some of your key learnings and findings in this post pandemic world in terms of how your guests are booking their holidays and how they're then spending them?
Having come out on the other side of a challenging time for the hospitality industry, we stand united in optimism with our hotel partners as we enter the final quarter of the year. Covid-19 has taught many of us to remain resilient and positive, and to remember that decline always comes before embracing recovery. The travel sector today, compared to the same time last year or the year before, has recovered to an unbelievable level. Travel corridors are open again across the world and Dubai has seen an exceptional rebound in tourism. The UAE can take acclaim in how it's tackled the pandemic since 2019, and I believe we are sincerely lucky to live in a country that dealt with the pandemic so well. The guest of today is more experientially driven in their travels, they want to visit a city like an expert – see the main attractions and simply, enjoy. We all spent a lot of time wishing we could travel, and now that we can, the guest's expectation is to completely enjoy that experience, seamlessly. Guests are also of course more aware and concerned of health and safety protocols, which for hotels like us has become second nature.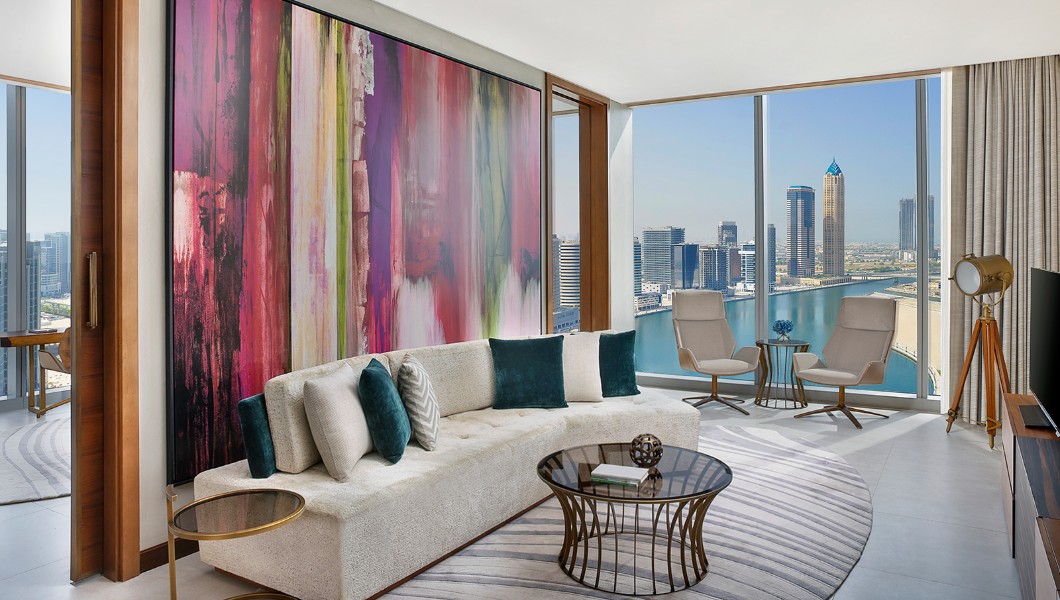 Lastly, what else can we expect from your hotels this year?
You're going to hear a lot more from us, with so much happening across the two properties. Delta Hotels by Marriott, Green Community Dubai is opening with lots to offer the city and Dubai Investment Park in particular. There will be a lot of news going out around that opening, as it's rather a special one for Marriott. The St. Regis Downtown has it's one-year anniversary party in October, and we're going to celebrate our success. We've a lot more around the corner, but for now it's about savouring and enjoying what the team has achieved and looking ahead to a successful Q4 and 2023.