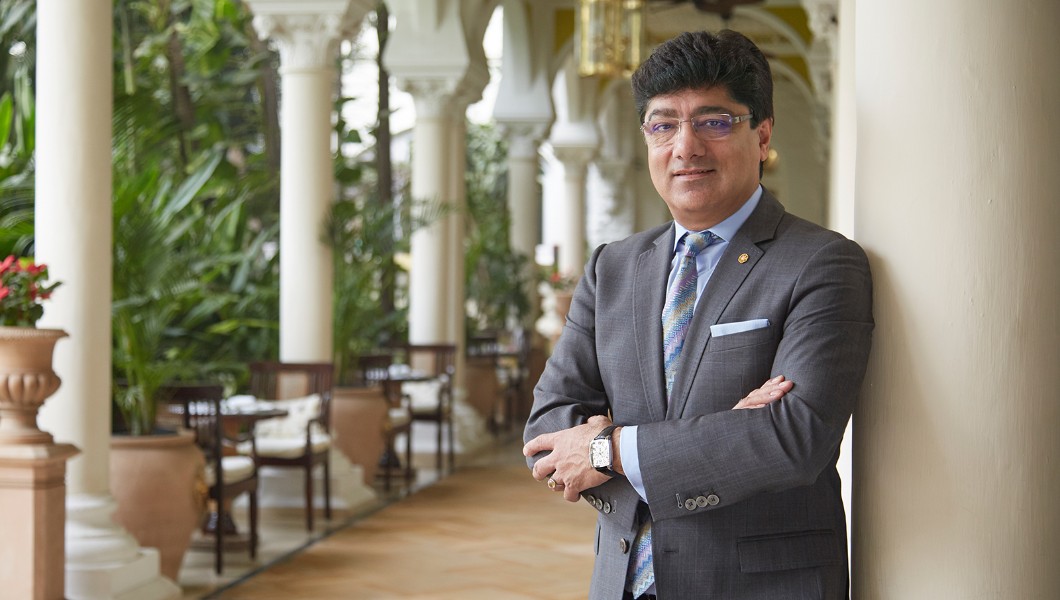 Firstly, congratulations on the opening of Taj Exotica Resort & Spa, The Palm – your third property in Dubai. Tell us more…
Well, it's the most lavish luxury resort with the Taj name that we have in the world. I hope this is just the beginning and that we continue to expand. If you have the contemporary style with the service of Taj, I think it's a very good mix. I think a brand like Taj can also bring new people to Dubai. It's not just getting the same guests who are moving from one hotel to another, there's a new audience.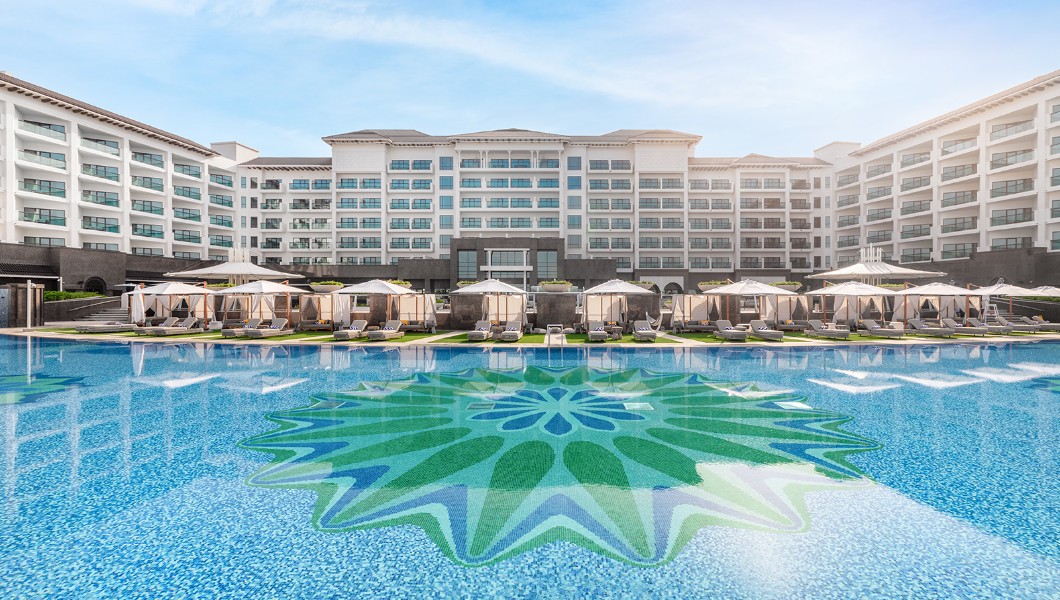 Some may not know what an ambidextrous company The Indian Hotels Company Limited (IHCL) is. Can you break it down?
Jamsetji Tata first founded the Tata Group, today one of the largest conglomerates in the world, over 150 years ago, before founding the Indian Hospitality Company Limited (IHCL) 120 years ago. It was his dream to build a hotel that the erstwhile city of Bombay and India could be proud of. Today, IHCL is also the largest hospitality ecosystem in South-East Asia – we have everything from flight kitchen to retail to hotels. We have brands with their own distinct identities. We have Taj in the luxury segment, which was named the World's Strongest Hotel Brand by Brand Finance in the UK last year. Then we have SeleQtions, our named collection of hotels, where each hotel has its own story. Next, we have Vivanta, our upscale brand. And Ginger, which is revolutionising the lean-luxe space. Then we have our largest airline catering brand, TajSATS, a joint venture with SATS from Singapore, where we are the majority owners. As part of the Tata Group, which owns three airlines - the recently-acquired Air India; Vistara, in collaboration with Singapore Airlines; and Air Asia - there is a lot of synergy for us with both travel and hospitality. This provides us with more opportunities to expand further once we achieve critical mass across each brand.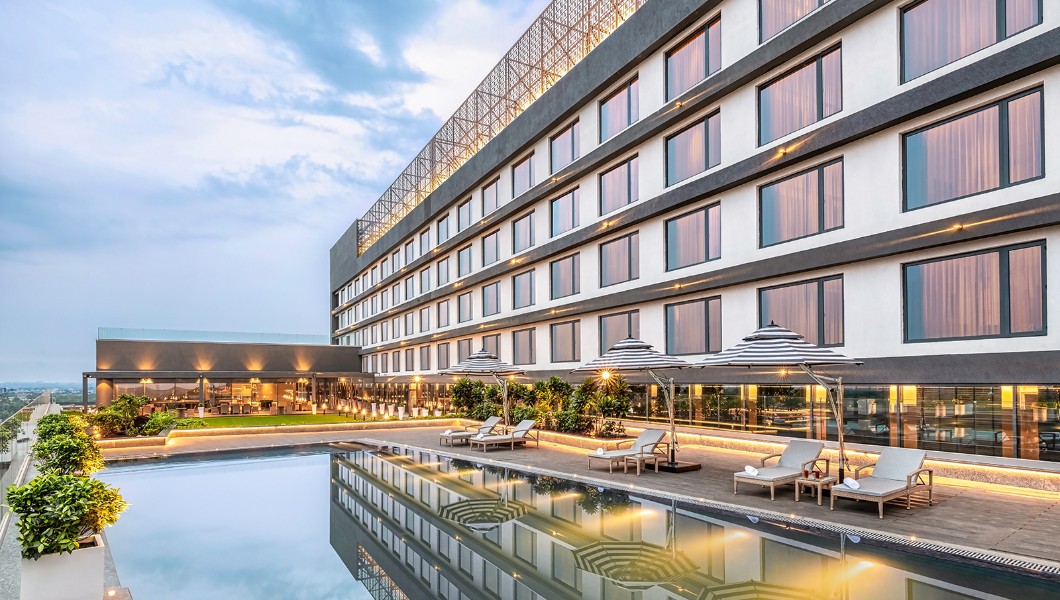 Critical mass – in what sense?
Once we reach a portfolio of 100 amã Stays & Trails bungalows, 100 Taj and 100 Ginger hotels; when we get these triple centuries, then we will launch another brand. You must achieve critical mass, profitability and stability before venturing onto the next idea or brand. Taj is an iconic brand, and I can't think of many brands in the world, in the same positioning, that would have more than 100 hotels, where 50 are at key locations like Buckingham Gate in London, The Pierre in New York, Taj Exotica in Dubai and the Maldives, Taj Palace in New Delhi and Mumbai. They are marquee assets and enjoy unique positioning globally.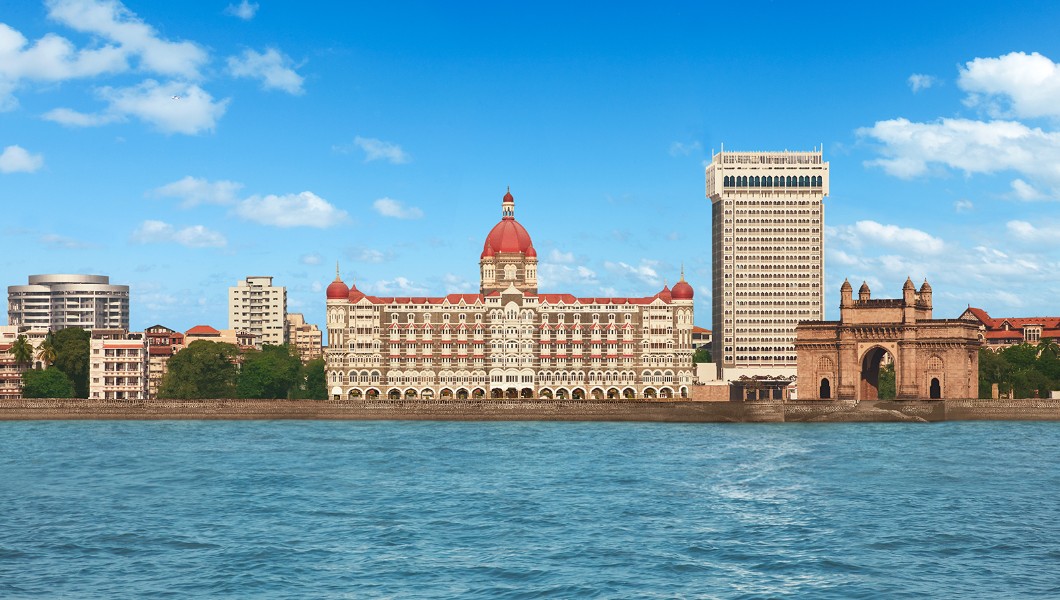 Is it important to be part of each destination's history and story?
Absolutely, yes. It's not about scale, or creating a portfolio of 50 or 1,000 hotels. We're selective and elective. Keeping that at the core, we continue to move forward positively, while maintaining, nurturing and preserving the heritage of each destination.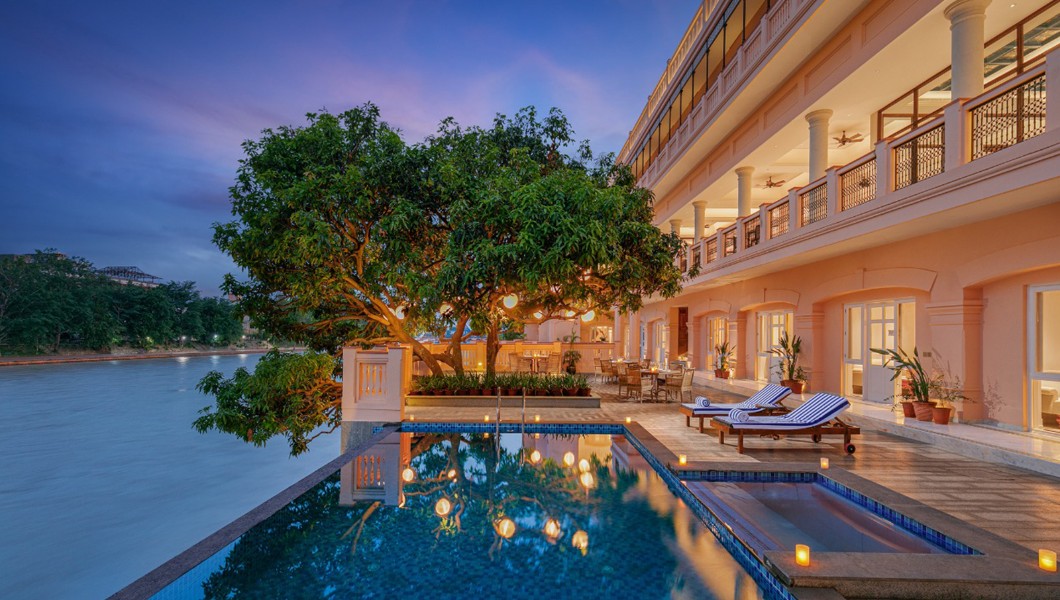 In what other ways has IHCL diversified in recent years?
We've launched homestays, with amã Stays & Trails, and branched out into food delivery and QSRs with our Qmin app. In fact, you can order food for your parents or friends, and have it sent to them at home in India through the Qmin app. Qmin has been very profitable from day one, because we didn't look at it like a start-up, instead we sweated assets. We didn't use a third-party operator to create Qmin, we used our own teams, we used the same kitchens as our hotels, the same chefs. When you're confronted with pandemic-related challenges and lockdowns like Covid, and your revenues become zero, what do you do? You have to be reactive. But it's worked well. Turning a challenge into opportunity made people come together.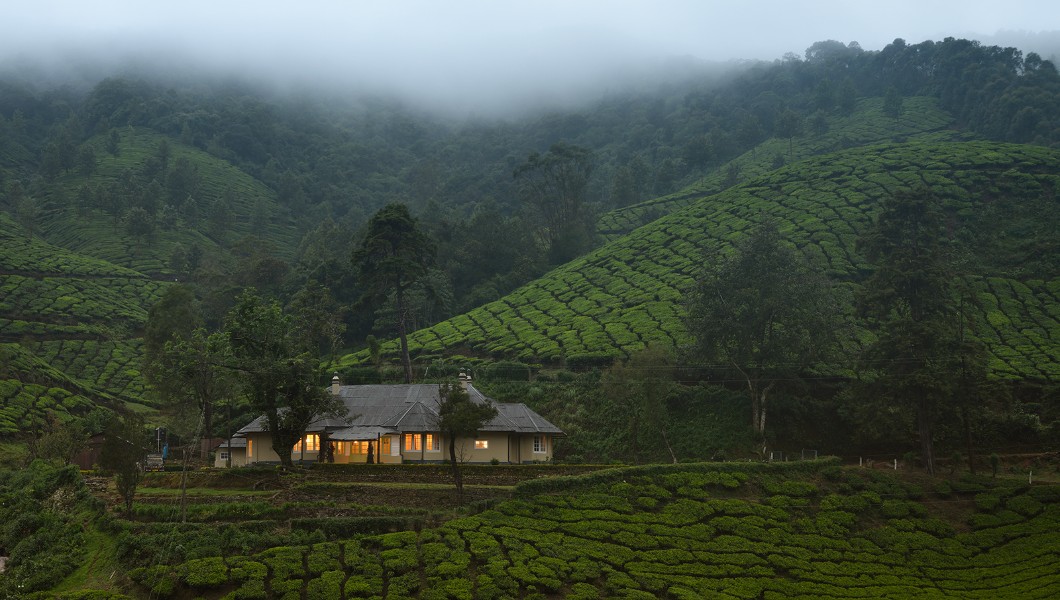 Regarding Covid, did any travel or booking patterns emerge amongst IHCL guests?
It's been very interesting as we have seen a seismic shift in the travel landscape. Here, the whole culture of embarking on a self-driving vacation does not exist. Everybody is driven. But Covid was the first time that people started driving themselves, because of the safety and hygiene factor, especially when they have kids or elderly parents at home. And while it took a while to get over the usual fears of a road-trip, over time people gained confidence and started travelling as a family. So that was a big change – the growing popularity of drivecations. Anything related to sustainability is key too, because people are much more focused on caring for the environment now, their quality of life, their impact on the planet and what they're leaving for the next generation. 'Less is More' is another interesting trend, with people wanting the right service, and not over-service. Travel today has become more intuitive. Bleisure travel has been key too, with people taking calls and holding meetings for a few hours a day and then spending time with the family and loved ones, be it at a homestay, a beach resort, or in the mountains. The pandemic has proved that it shouldn't matter where you work, which has given rise to remote working, workcations and bleisure travel.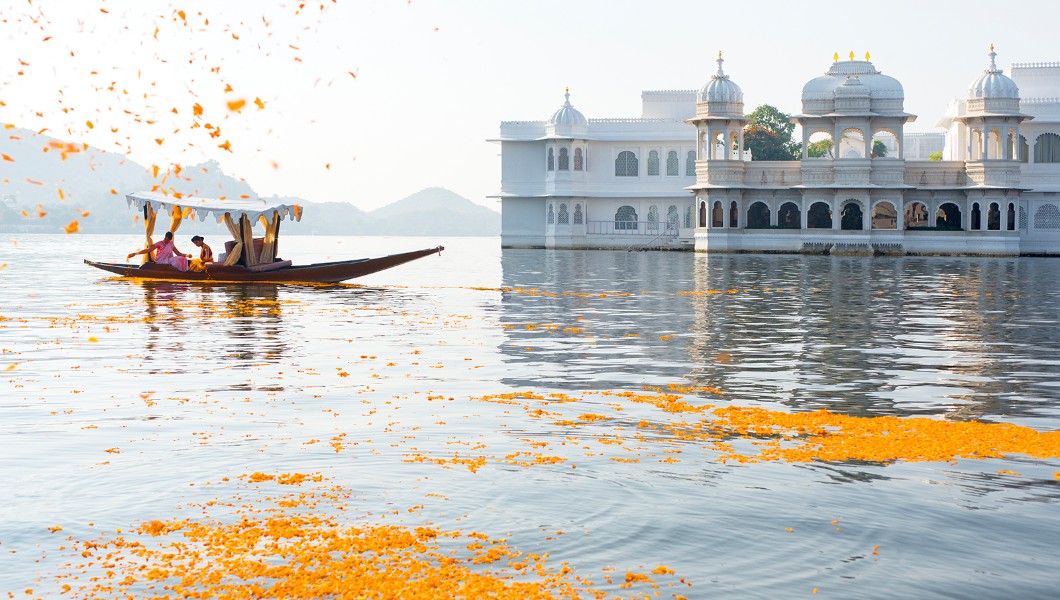 We've talked a lot about the past and present, so let's focus on the future. What is in the pipeline for IHCL as a business, beyond just expansion plans?
During COVID, we worked to change our capital structure, and hopefully, by May, we will have a different structure and different platform. The equity raised through QIP and rights issues exhibits continued investor confidence in IHCL. Moving forward, we don't intend to buy assets, instead we'd be more interested in management contracts or operating leases, assuming the leases make business sense, and are in markets that are very strong for the Indian diaspora. It's not our strategy to be present everywhere and anywhere. We have to stay true to our core audience, whilst never compromising on the iconic status of Taj. A Taj must always be a Taj – consistency is key.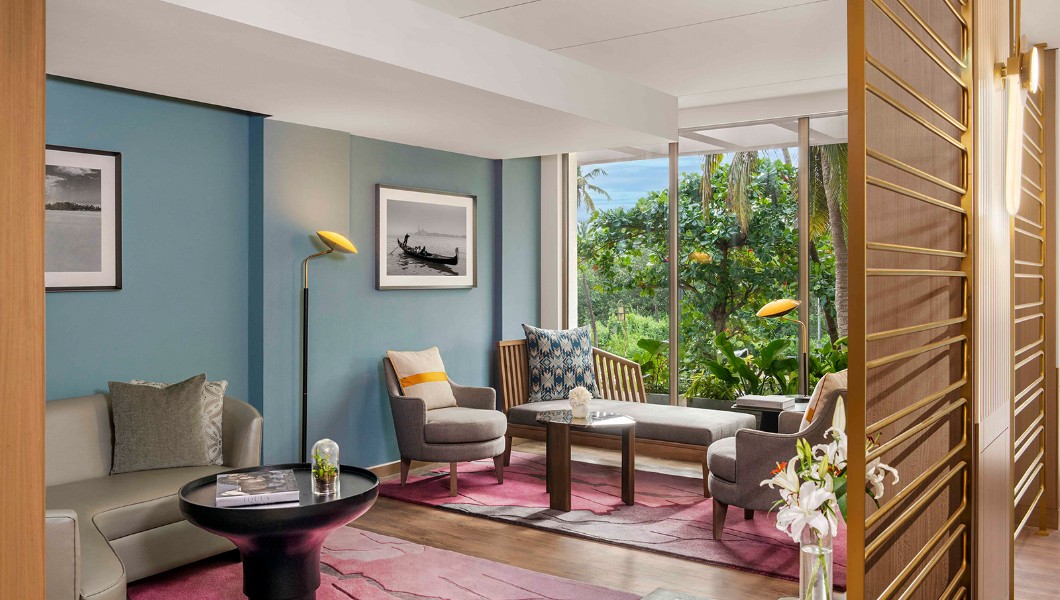 Any other diversification plans?
We have a holistic 360 degrees value proposition. We recently launched Paathya – our framework to drive our sustainability and social impact measures. Derived from the Sanskrit term पथ्य, inferring a path, Paathya aims to lead positive change with IHCL's core values of Trust, Awareness and Joy. It encapsulates our ESG+ initiatives – environmental, social, governance and more that we have undertaken over the years and will continue to undertake in the future. Our founder, Jamsetji Tata's philosophy, which states, "In a free enterprise, the community is not just another stakeholder in business, but is in fact, the very purpose of its existence," has been our guiding force and is part of our DNA itself. And this continues to inspire our many initiatives and future goals under Paathya such as 100% elimination of single-use plastic across all hotels, utilization of renewable energy sources, introduction of Innergise - Green Meetings, continued commitment to skill building, preservation of cultural heritage and more.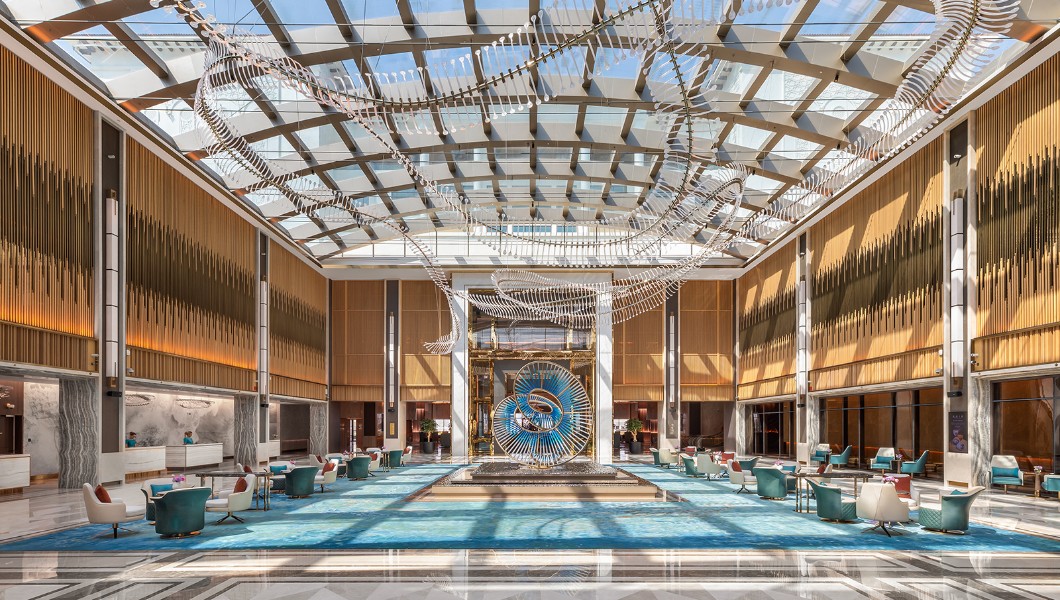 And lastly, any openings on the horizon?
In this region we are about to add a fourth property at the Deira Waterfront. The cosmopolitan city of Dubai will have four hotels under the Taj luxury brand. All four of our Dubai properties are very different, which you'll see. The vision, the architectural drawings, the plans and the designs are all done. We are just waiting to break ground, which is imminent.