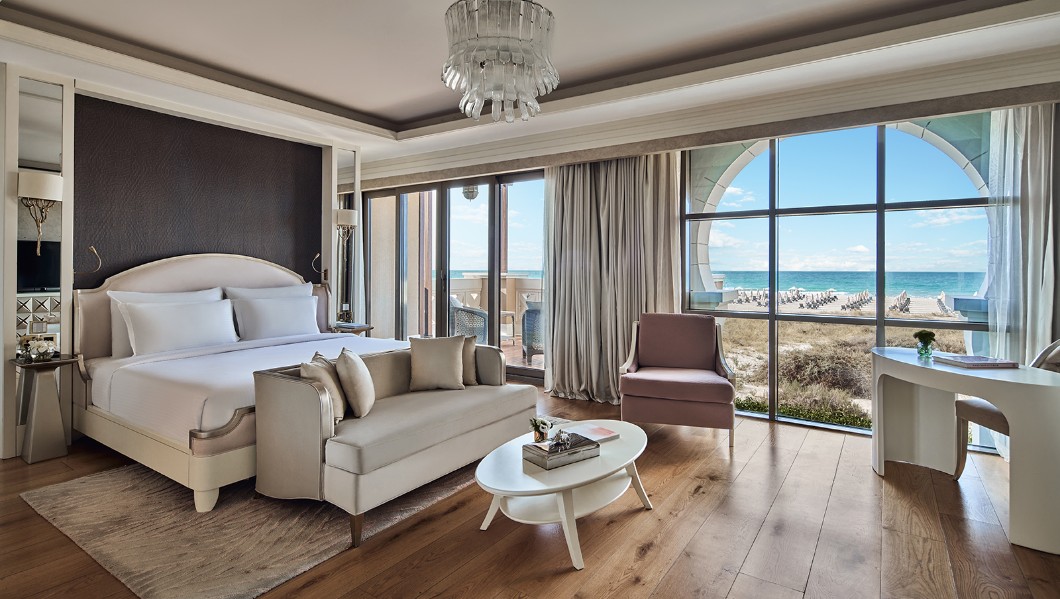 You've been in the industry for over 15 years now, with your hospitality career spent with Rixos Hotels. Tell us a bit about your back story…
I have always felt a passion for the hospitality industry, and it's something I knew I wanted to pursue from very early on. After completing my Master's degree in Hospitality, I moved to Nur-Sultan in Kazakhstan to kickstart my career with the Turkish hotel brand at Rixos President Astana.
My Middle Eastern journey took off in 2011 when I first helped oversee the pre-opening of Rixos The Palm Dubai Hotel & Suites as an Operations Manager. I then eventually worked my way up to General Manager, during which period I oversaw its reconstruction and transition into a luxury multi-concept resort in 2016. I was then assigned Project Leader for the pre-opening of Rixos Premium Dubai in 2017. After successfully leading these landmark hotels in the UAE, I was promoted to Cluster General Manager of Rixos The Palm Dubai Hotel & Suites and Rixos Premium Dubai in 2017, before taking on the challenge and honour of being Regional General Manager of Rixos Hotels UAE in 2019.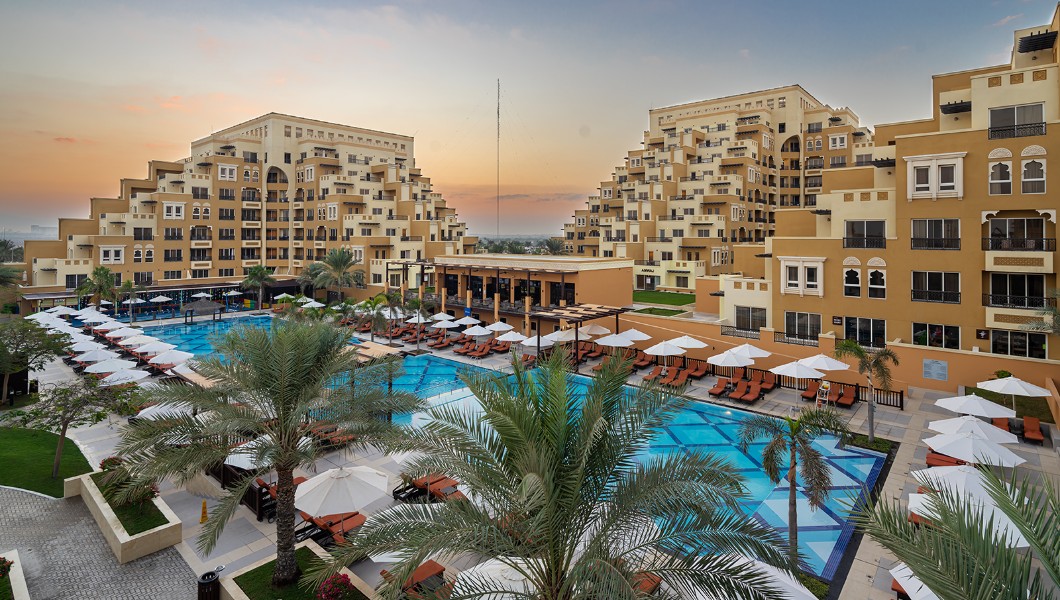 What initially drew you to the Rixos Hotel Group 15 years ago – and what keeps you there now?
Rixos Hotels is a truly unique Turkish brand; it has a very distinct identity that focuses on the highest level of service and hospitality, which has always appealed to me. There's a special thrill in the day-to-day operations where no two days are alike. It has its own set of challenges – whether we strive to exceed customer expectations in a competitive market or focus on the strategic side of revenue, where my passion for numbers and budgets comes into play. Seeing Rixos Hotels swiftly develop its footprint in this region constantly keeps me going. I look forward to growing in this journey with Rixos Hotels UAE. We're working as a team to solidify Rixos' presence in the region with upcoming hotels in the wider MENA region.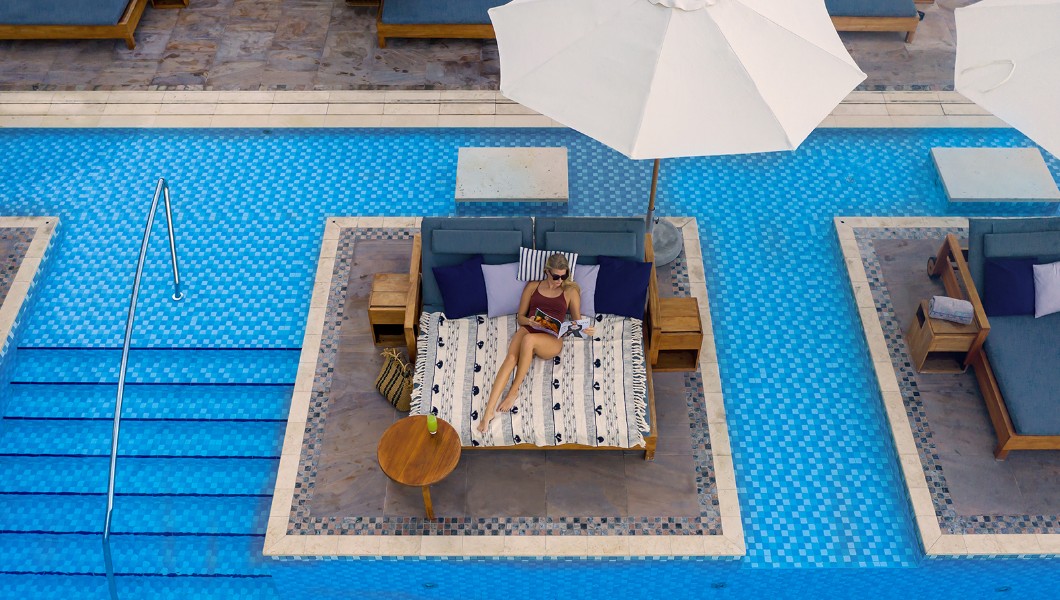 What was your overview of the company prior to joining, versus the direction you wanted to take it in when you came on board?
The All-Inclusive concept started in Rixos Antalya Turkey in the early 2000s by the Founder and Chairman of Rixos Hotels, Mr Fettah Tamince. I was drawn to Rixos Hotels because it pioneered the luxury All-Inclusive concept and has since positioned itself as the UAE's first luxury multi-concept resort with resounding success. Ever since, we've been able to cater to a multitude of residents and travellers and have grown a loyal following through the years. Whether it be through our Rixy Kids Club for junior VIPs, Exclusive Sports Club for fitness enthusiasts, professional entertainment, world-class dining outlets to unique spa treatments all under one roof, Rixos Hotels offers an outstanding resort experience that redefines the meaning of All-Inclusive.
My vision since joining in the Middle East has been to establish the brand name here and introduce the 'All-Inclusive is All-Exclusive' concept here in the region. The All-Inclusive hotels have held a certain reputation in the hospitality industry, and I aim to showcase how Rixos Hotels can elevate the All-Inclusive experience with its premium offerings and refined offerings.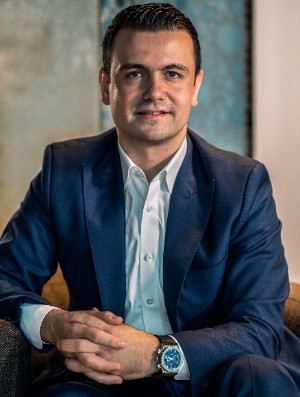 How would you describe yourself as a leader and a mentor?
I would say my leadership style stems from human connection. I am a firm believer in staff empowerment and ensuring that everyone is heard and has ample tools for growth. You are only truly as good as the people you surround yourself with, and I genuinely believe that my team is one of the most integral parts of Rixos Hotels' success. I believe that the business' success lies in every employee, so I am committed to creating opportunities for learning and development in the workplace. I have also recently resumed colleague engagement activities and programs to regain normalcy, maintain a positive mindset, and try to be the employer of choice for all our employees.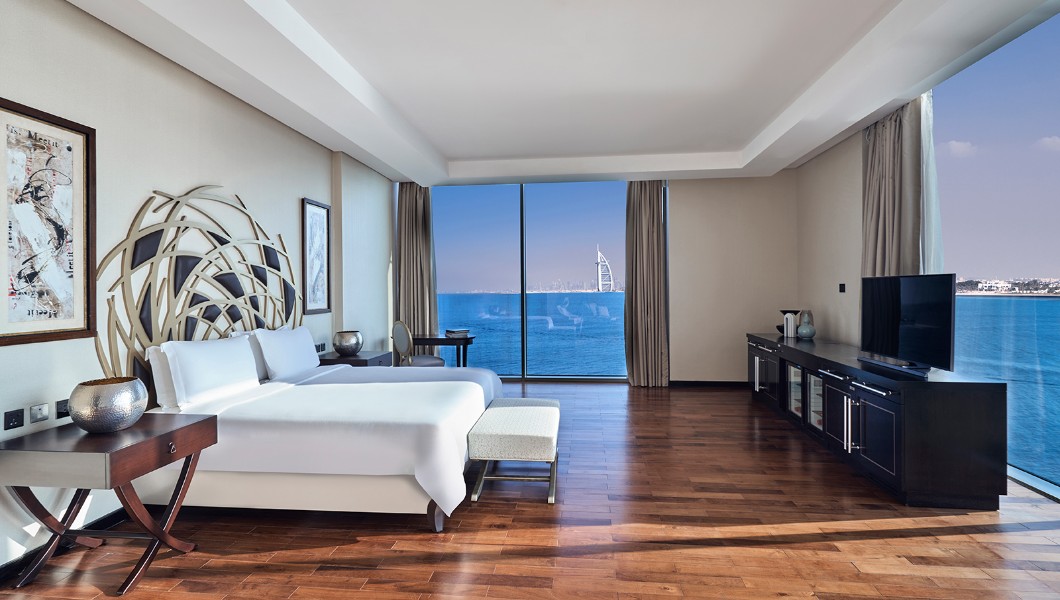 You have five properties under your leadership, so how important is your specific role in creating unity and consistency across the UAE portfolio?
Yes! We are expanding exponentially, with our fifth property set to open soon in Abu Dhabi. As Regional General Manager, I focus more on the strategic and corporate side with my regional team to develop new opportunities and maximise hotel revenue, focusing on tour operator relationships and our key accounts. These strategies created on the regional level are then implemented across all properties to align with the vision and mission statement of the Rixos Hotel brand. Another fundamental part of my role is to assess Rixos UAE's hotels' management team, nurture and grow their talents, and continue to develop their areas of expertise in preparation for their next role.
Pegged as a 'tech-savvy' leader, tell us about your digital vision for the hotel group…
One of the major things I tackled early on when taking this new role was kickstarting digital from scratch and successfully establishing a digital ecosystem across Rixos properties in the region. With the pandemic affecting the hospitality industries all around the globe, I tried to think outside the box and worked to ease the consequential effects of the pandemic with a swift move towards digital. While keeping the long-term strategy intact, I sought to create alternative sources of revenues through diverse online streams, such as accor.com.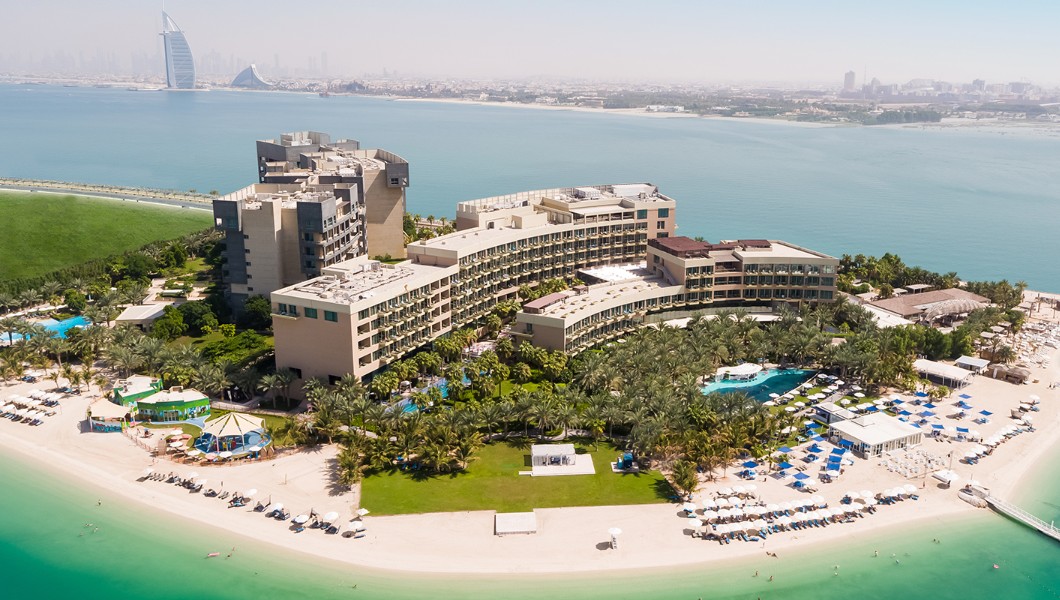 Increasingly guests are demanding hotels to be more transparent and provide tangible proof of their sustainability goals. How does this manifest itself at Rixos and what guest-demand patterns have emerged in this area?
Over the last 12 months, I have continually worked to align the properties with Dubai's sustainability initiative by completing key ISO Environmental Management systems. I consider achieving a sustainable future across all properties a social responsibility and have implemented digitalisation and technological shifts to reduce carbon footprint through different initiatives. As we all learn more about how to protect our environment, guests seek opportunities to be part of these movements and experiences that support missions that align with their values. Minor changes from the elimination of plastic see a positive sentiment from our guests, and our efforts are pushing others in the industries to do the same.
When restrictions lifted here last summer, but before international borders opened, there was a huge drive towards domestic tourism, with competitive rates and offers. How did you direct bookings towards your hotels and away from competitors?
Our properties have raised the bar for the All-Inclusive experience, adding a level of luxury previously unheard of. Rixos The Palm Dubai Hotel & Suites has been the iconic destination and beach escape for travellers who want to experience the city's best attractions, such as exclusive access to the world's largest waterpark. Rixos Bab Al Bahr has been the fun hub and entertainment wonderland for families and discerning travellers from around the globe. Last but not least, Rixos Premium Saadiyat Island in Abu Dhabi successfully introduced the next level of luxury with the recent launch of Club Privé by Rixos Saadiyat Island in November 2021. All of these different offerings, including our highly-praised Rixy Kids Club and Exclusive Sports Club and being one of the only All-Inclusive hotels in the region, have helped us reach our target customer base successfully and stand out from our competitors.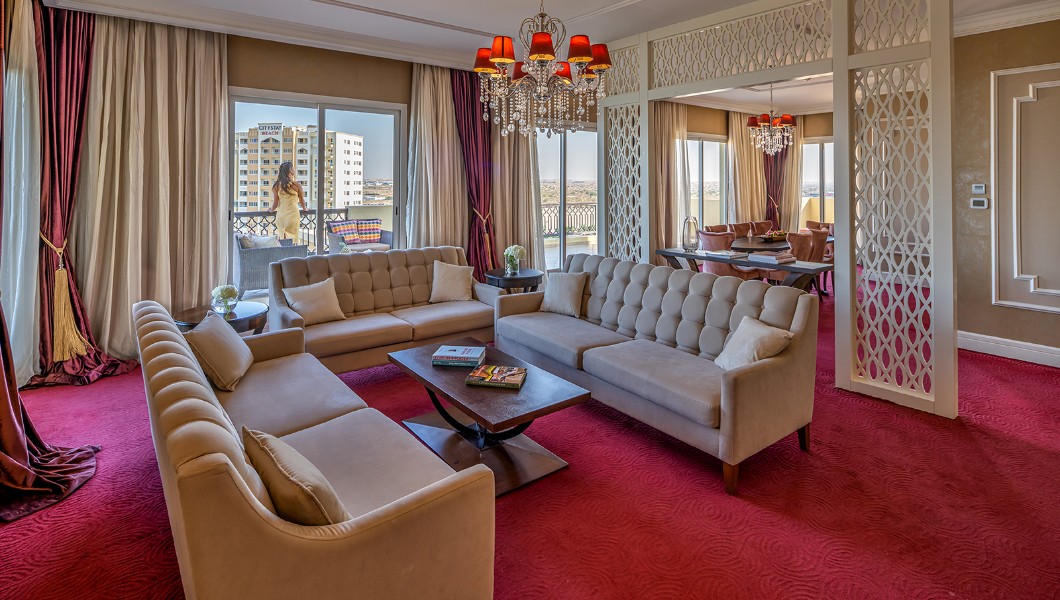 I understand you're very invested in innovation, especially in terms of the guest experience. Can you elaborate on this and how you strive to exceed guest expectations?
Guests nowadays are looking for experiences more than just hotel stays, and to deliver on that, we are constantly striving to exceed their expectations. For example, Rixos Premium Saadiyat Island is the only resort in Saadiyat to offer private villas with a private pool overlooking the beach and enhanced 24/7 butler service. In contrast, the recently launched Luxury Suite Collection in Rixos The Palm Dubai Hotel & Suites offers a spacious layout and homely touches of a private residence, alongside the resort's unparalleled service and amenities. Guests looking for exclusivity and privacy can choose from a collection of two, three, four and five-bedroom family suites, ideal for larger groups and multi-generational families seeking the ultimate holiday sanctuary.
We have been focusing on improving our guests' expectations and personal experiences, which has led us to invest in and upgrade our facilities and leisure attractions in all our properties. My priority remains ensuring that we provide the highest level of standards and excellence in our four, soon to be five, properties while positioning Rixos Hotels UAE as the ultimate resort destination in the UAE.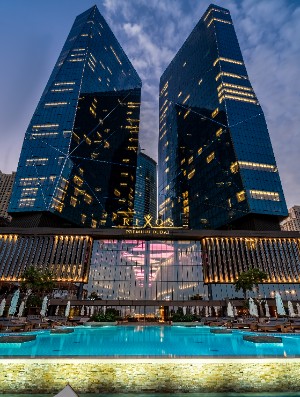 Lastly, you have several new Rixos projects up your sleeve… Can you tell us about the group's expansion plans and what you hope to achieve next?
My focus more than ever is to lead the market with innovation and pave the way for new stories in the hospitality forefront. Rixos Hotels is all about making a statement through each destination. We are excited to further expand our footprint across the MENA region starting with several big openings in the Middle East this year, such as Rixos Abu Dhabi Marina, Rixos Gulf Doha, Rixos Doha Qetaifan Island North, another in Dubai with Rixos Jewel of the Creek, as well as upcoming properties in Saudi. We are more than a hotel, and you'll definitely be hearing more from us soon.