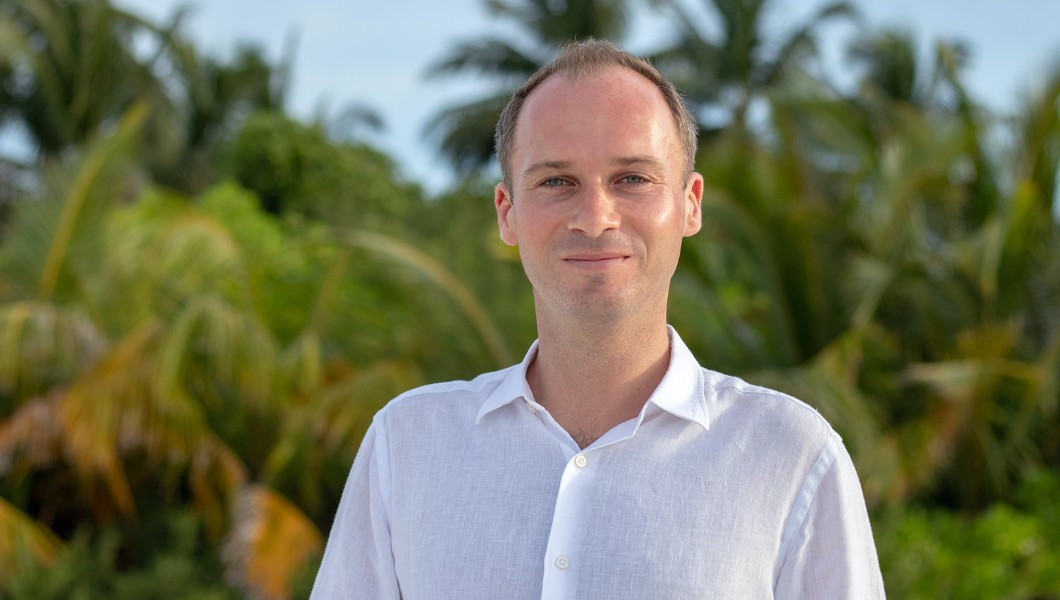 You've had a lot of exciting developments recently at Anantara Kihavah Maldives – tell us some of your big news…
Our new collection of expansive Private Pool Residences has been one of the major highlights for us. We did an extensive multi-million dollar redesign project that started in 2020 with our four-, three- and two- bedroom beach pool residences. We transformed each residence to suit for multi-generational vacations and larger group travel, and have incorporated light and airy interior refit along with smart technology features to cater to every contemporary lifestyle of luxury and convenience. In addition, we have launched new inspiring concepts and guest experiences in our restaurants and spa, and we have more exciting developments that are in the pipeline.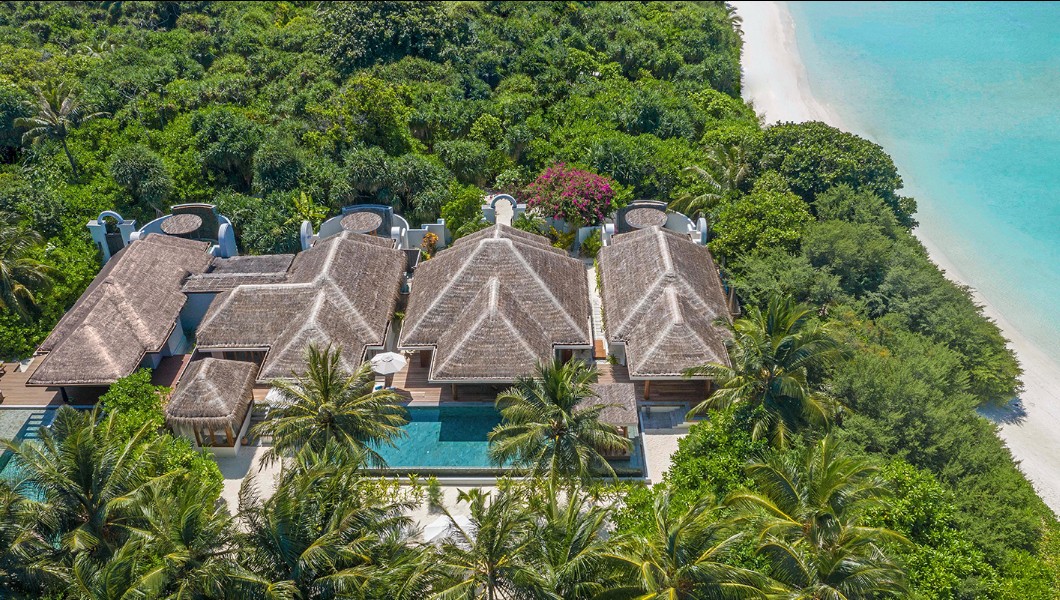 That's a huge undertaking! Tell us a bit more…
We address our new collection of two-, three-, and four-bedroom pool residences as the Kihavah Collection – the epitome of luxury and one of most spacious in the Maldives. We like to stay true to the heritage of the destination, so each of our residences feature natural materials such as Rattan, Kajan thatched palm roofs, Balau hardwood flooring on the outdoor decks, and other Maldivian motifs to further accent the tropical vibe of each room. Each residence is also fitted with its own professional working kitchen, double-bed spa treatment room and fully equipped gym. We have a dedicated Villa Host service, as well as a personal chef service and wine sommelier on request, offering a truly private and customised stay for our guests.
In terms of elevating the guest experience at Anantara Kihavah, you've also launched the Maldives' first WSET programme (Wine and Spirit Education Trust). What is it and how did it come about?
We introduced the first certified wine education programme in the Maldives. The launch of this programme is a fitting homage to the wine appreciation culture at our resort. Over the years, we have amassed a collection worth over USD 2 million, consisting of over 450 labels and vintage treasures. Some of the rarest bottles to have graced our underwater wine vault include a 1795 Terrantez Madeira and an 1882 port, the Graham's Ne Oublie, which is one of only 656 decanters in the world. Our extensive and carefully crafted wine menu has been consistently awarded by the industry's leading opinion leaders such as World of Fine Wines and Wine Spectator. The WSET programme is a new guest experience that will allow wine lovers to expand their wine knowledge during their vacation at our resort. We're the only approved programme provider in the Maldives, and the first resort in Asia certified to provide this, so we are very proud.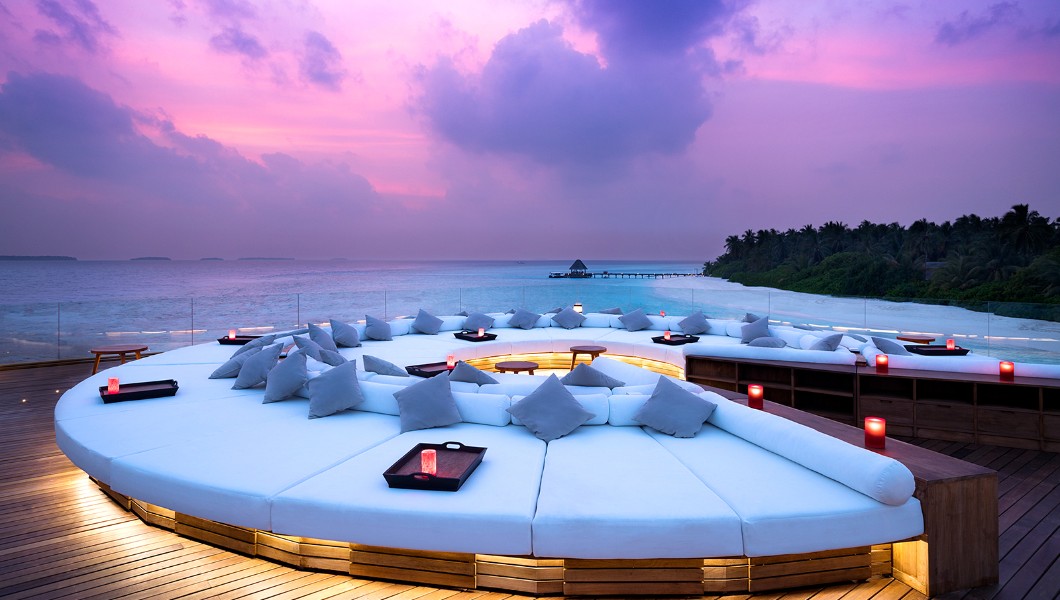 These are all stellar upgrades to a resort that already offers a very heightened guest experience. Dare I ask if you have anything else up your sleeve?
We have done some major physical upgrades in all our restaurants to provide an elevated atmosphere for our guests, along with newly-improved menus. We have also rebranded our Asian specialty restaurant, which we now call Spice, featuring cuisines from India, Thailand, and the Maldives. As part of our island preservation initiative, we introduced new experiences in our Orchid Garden, including a garden tour with our resident Orchid Guru, and a special Maldivian Afternoon Tea experience surrounded by the beautiful blooms, which is a fantastic addition to the romantic experiences our guests can enjoy on our island.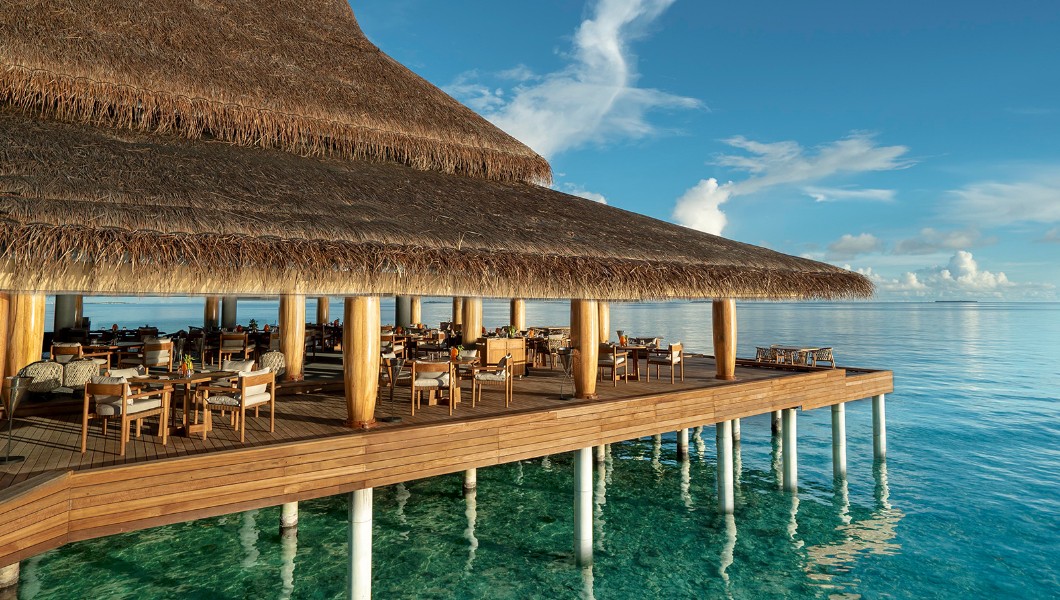 I hear the Spa has also had a few changes…
Yes, we have partnered with internationally renowned French chiropody expert, Bastien Gonzalez to bring signature treatments that specialise on the care for hands, feet, and nails. Their treatments combine professional techniques using special ingredients infused with potent active plant extracts, cutting-edge botanicals and essential oils to restore nail health, or improve the overall wellbeing of the hands and feet. Among these signature treatments include Révérence Duo, Foot De-Stress and Hand & Foot Synchronicity. We have also introduced a collaboration with Subtle Energies in line with Anantara Spa's ethos on offering treatments with indigenous ingredients. Subtle Energies treatments unite the two sciences of Ayurveda and Aromatherapy, and employs a variety of therapeutic techniques and Marma therapy points. These techniques help release stress, offering holistic experiences focusing on physical, mental, and emotional wellbeing. Our signature Subtle Energies treatments at Anantara Spa include Sleep Support Therapy and the Blissful Marma Massage.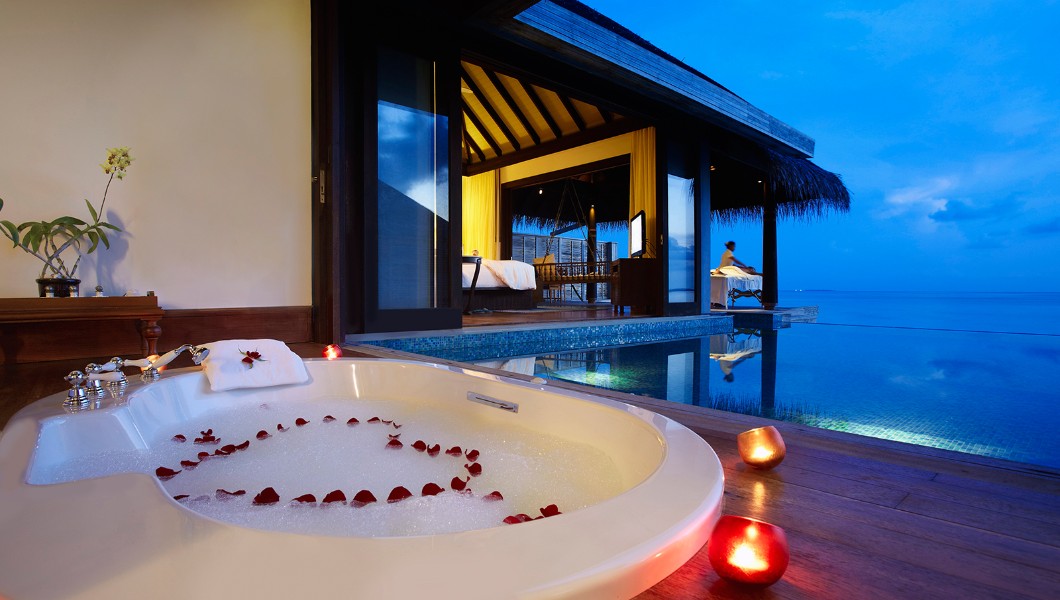 The wellness tourism industry is booming at present – a result in no small part to the impact of and learnings from Covid-19. Have you seen a shift in your guests' needs in this area recently?
Even during the lockdown, I could see that there would be a shift towards specialised wellness offerings. I could see the need for a natural defense to Covid-19 and the immediate need to build up people's immune systems. We hired a full-time Nutritionist, which was a first for the Anantara Brand. We noticed an increase on guests' interest towards wellness as they are becoming more mindful of their self-care. To satisfy these needs we have developed a variety of program such as Immunity Vitamin Drip Booster, specialised ayurvedic retreats, sound healing and Marma therapies to help our guests achieve their overall wellbeing. Not only did we apply this to enhance our guest experience and add an educational aspect to our guests' stay where they could learn life-changing advice, but we also encourage this to our team members to build their immune strength with healthy practices. We are very happy with the results and the positive change in the behaviors that we see.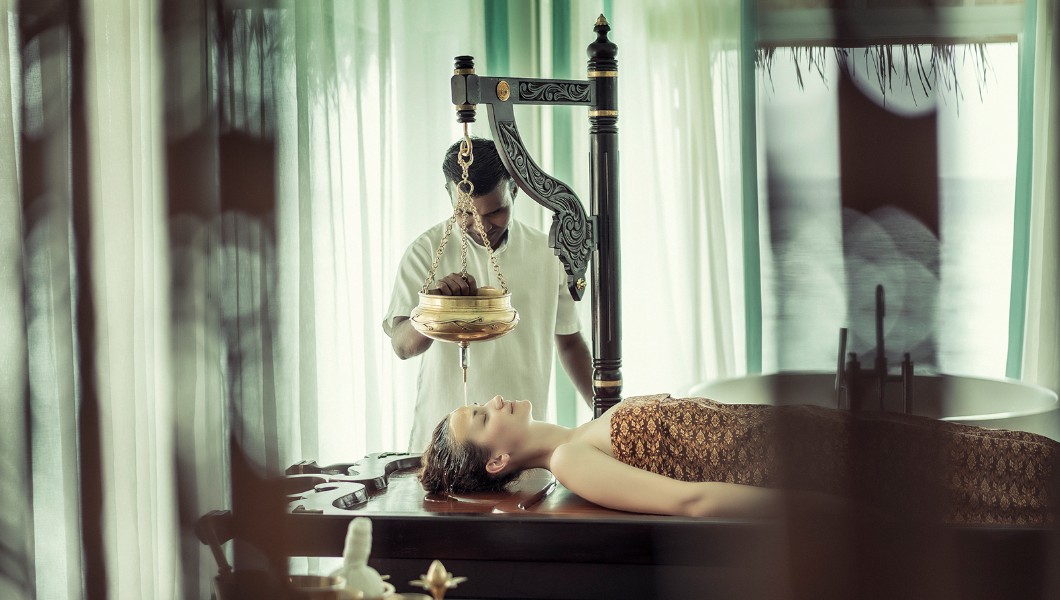 What other patterns have you witnessed emerging off the back of the pandemic in terms of guests wants and needs?
I think what we saw initially was a lot of pent-up travel for celebrations – missed birthdays, anniversaries, and honeymoons – so many of our guests were truly living for the day and celebrating in a big way, often two different celebrations at a time. There was definitely a greater appreciation of travel and the value of being able to escape to paradise to enjoy and reward oneself. People at the luxury level were happy to spend and appreciate incredible experiences, and that is why at Kihavah we had a very successful reopening as we were able to match that new trend and customer expectation. Genuine hospitality and human connection were and are the key, especially after the mass trauma and separation everyone globally has endured.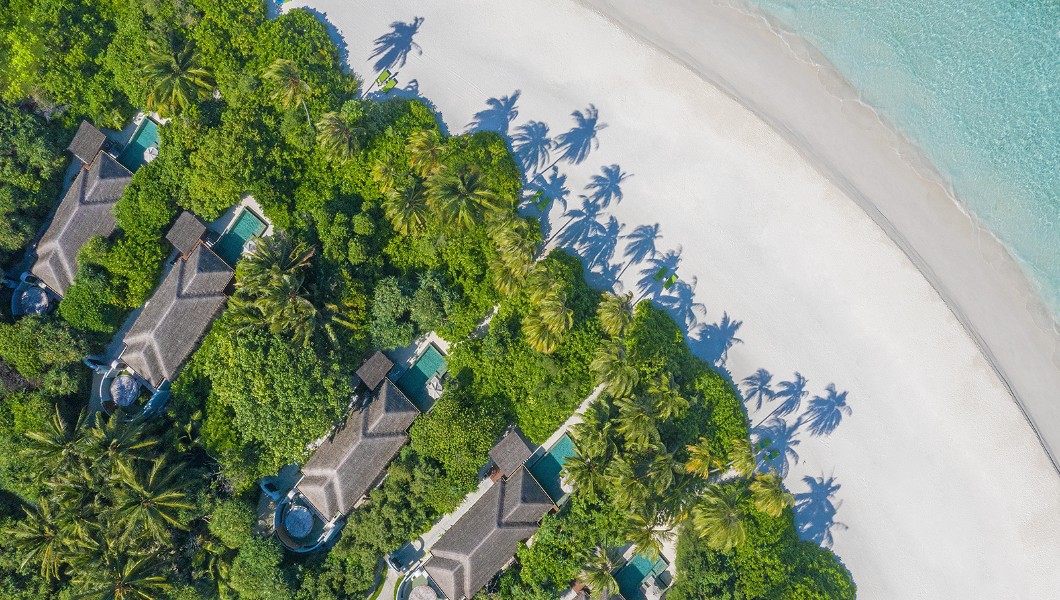 Sustainability in travel is becoming ever more critical, as is transparency for the guest. How is the resort working towards having a more sustainable vision and future?
We are always working on improving and protecting the environment that we are blessed to live, work, and share with our guests. Anantara Kihavah has possibly the best house reef in the Maldives which is something that we are incredibly proud of and something that we put a lot of passion and energy into. We have extensive coral regeneration projects ongoing that guests can contribute to. We have a resident Marine Biologist that manages this program and does multiple educational classes for our guests and their children. Anantara as a brand has a program called 'Dollars for Deeds', in which our guests can contribute $1 per night on top of their room rate and Anantara matches this contribution. For Kihavah, this goes towards the preservation of our house reef. This year, we are also installing a system for solar energy which will reduce our requirement for generator power by 26 per cent. We have biomass systems in place to control food waste, glass crushing machines for bottles, mulging machines for garden waste, and multiple other localised initiatives to reduce our impact on our special environment.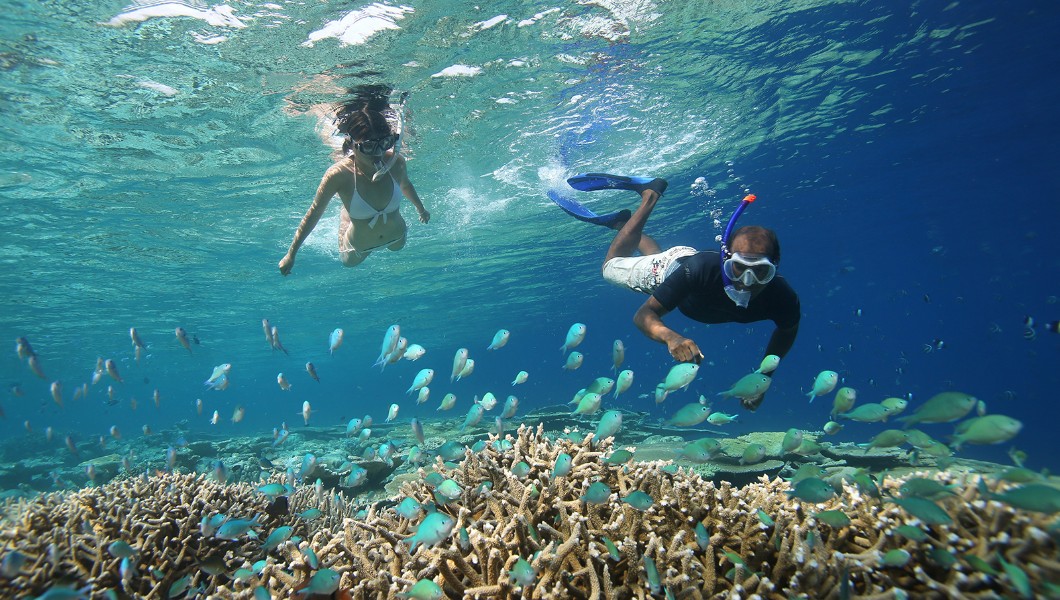 Looking forwards, what is your roadmap for the next few years?
Anantara Kihavah has continually evolved over the years in terms of the resort experience. During the pandemic we are in the fortunate position to complete the renovation of our overwater residences which complimented the work done on our Beach Residences. We also renovated our Two Bedroom Family Beach Pool villas, adding in stunning new pools and sunken dining areas in the garden. We created a new villa type called the One Bedroom Family Beach Pool Villa which is perfect for our guests with two small children. And this year, we are looking to reposition our stunning overwater pool villas and our famous Japanese Restaurant FIRE.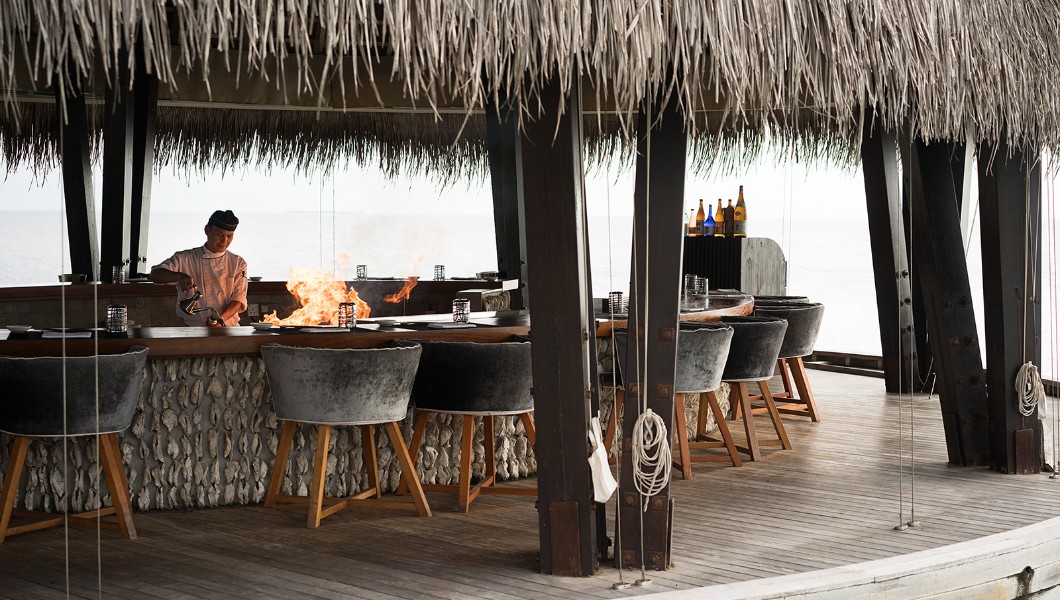 On a more personal note, how would you describe yourself as a GM?
I always feel fortunate to do something that I love each day and to have the privilege of making people happy in a truly spectacular setting. I believe in genuine hospitality and treating each guest and team member as an individual. Creating a warm and welcoming environment where everyone is relaxed, happy, and feels valued. That applies equally to our guests and my team. In paradise, the human eco-system is just as important to the ecosystem that nature has provided us with. My role is to make sure that they both work together to create the best possible experience for everyone who visits and everyone that lives here.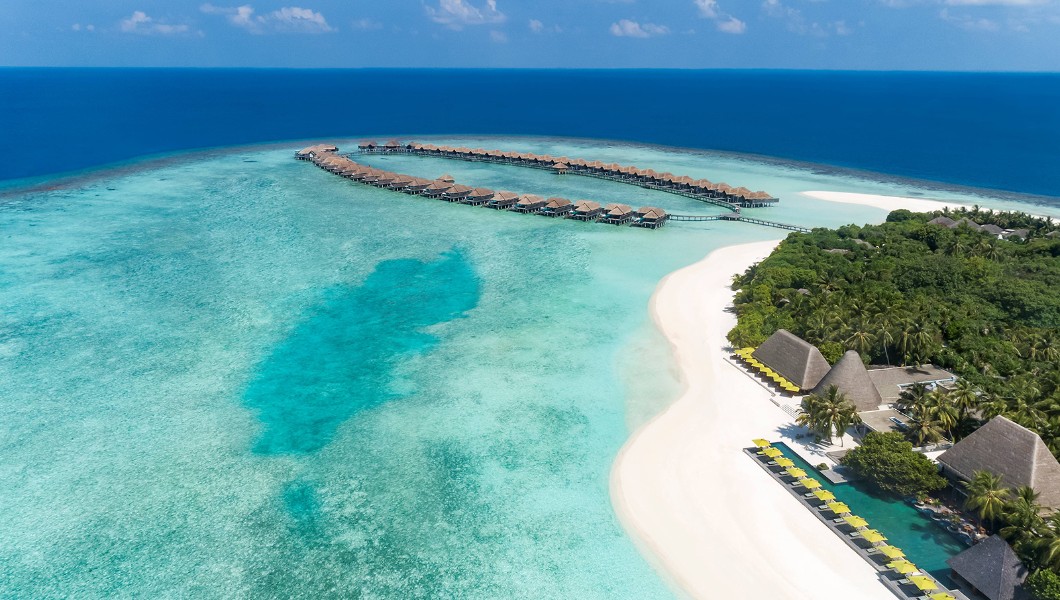 Lastly, what one piece of advice would you pass on to an aspiring GM?
Be honest, trust yourself and your people, build the right environment for long-term success and enjoy the responsibility that you have to do great work and make an impact on guests and your team.