You've worked in luxury hospitality for over 20 years, with 11 spent within the Marriott family. What gives you passion for this industry still today?
Abu Dhabi is a dynamic market. It brings a lot of change, and it is an environment where you always need to be on top of things. Change and keeping up with any new trends – in either sector of retail, fashion, food, and beverage – brings development and innovation. And I like that, I like the fast pace of things, the progress, and the development. Abu Dhabi is a market that constantly evolves and brings growth.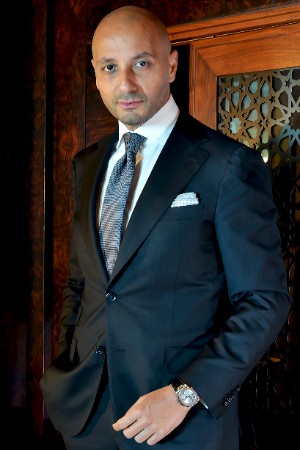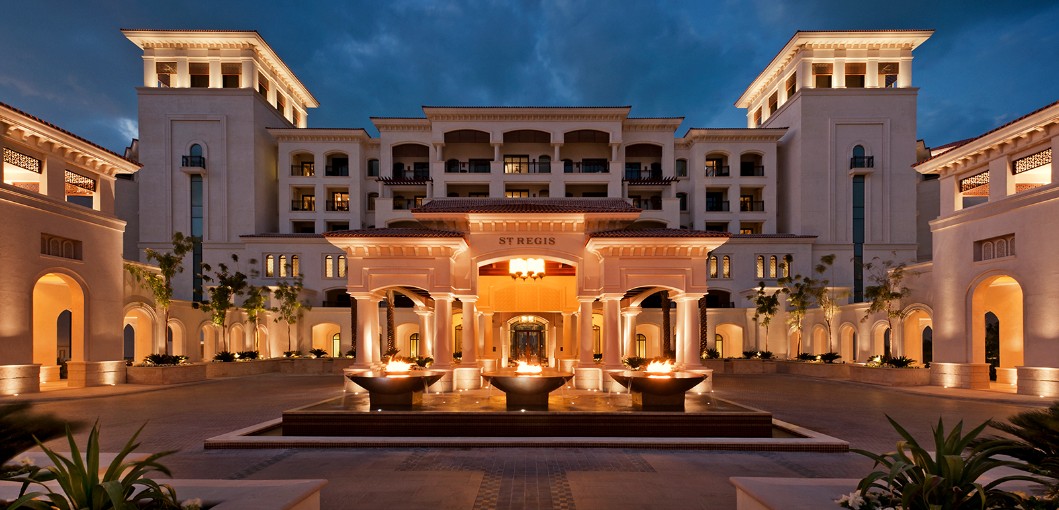 You're known to have your 'finger on the pulse of every current trend' and that you're 'charismatic and engaging with a friendly personality that lights up every room'! What other traits would you say make an 'excellent' GM?
An excellent GM should be an effective leader. And what I mean by effective leader, is to be a GM that has, above everything, earned and owed the trust and respect of their employees. As a leader you need to work alongside your team, support and develop them. Furthermore, as a luxury GM I have a great attention to detail as I truly believe it makes a big difference to the service we deliver and the guests' experience. I often walk the floor with the team to ensure everything is in top shape and we keep our commitment to represent the brand. Guiding and supporting our people in the right way globally and locally in our community is also one of the focus areas an excellent GM should have.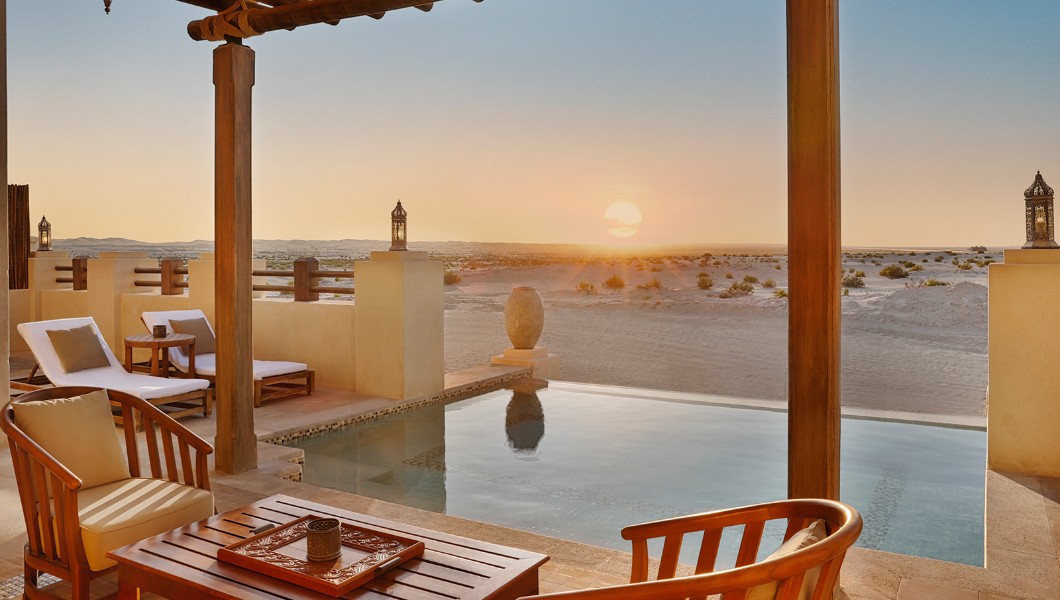 You're now Area GM for Marriott's Luxury Hotels & Resorts, Abu Dhabi, which features, I believe, 10 properties. What was your vision/mission stepping into this new role late last year?
My vision was and is always to create an environment of success both for our associates and owners. The main objective is to create synergies particularly in retaining and developing talents, even in identifying and growing talents. Building strong owners' relationships and maintaining a good communication is another element that is imperative to support my vision and of course the owners' objectives from every aspect. Stepping into this role I had to ensure we all reflect to the different luxury brands, we learn, as we address in different audiences. During the last few years, we had to adjust and become creative as the world was changing, ensuring though that we still honour our identity, standards and keep representing luxury at different times. It was not an easy job for anyone; however, we succeeded to improve guests' satisfaction metrics, increase the market share, and make Abu Dhabi known to the rest of the world as a luxury destination and city.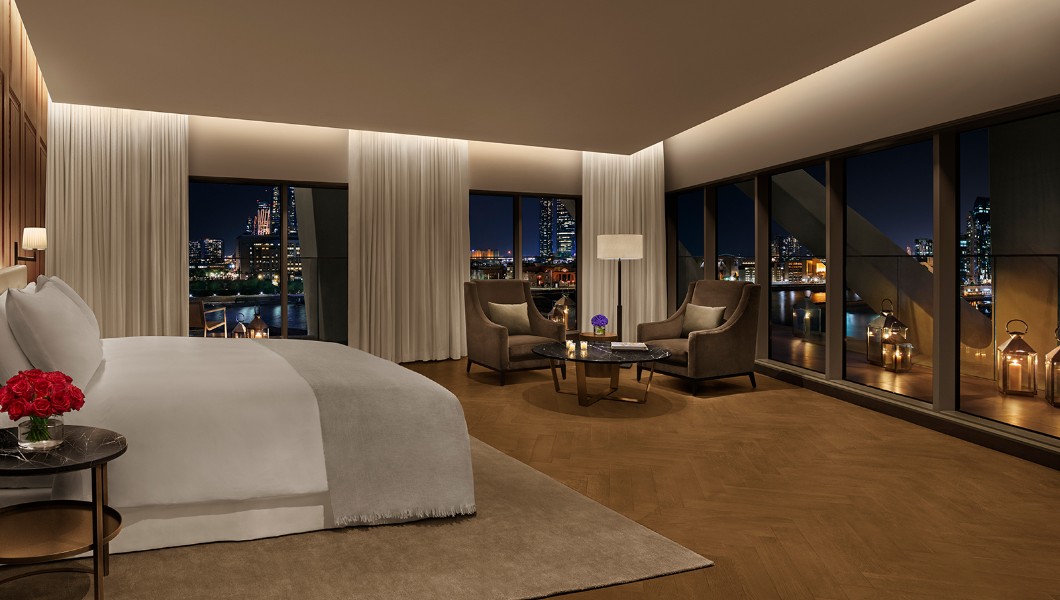 I understand you have a real passion for luxury – where was this love of luxury born and, in terms of hospitality, what does luxury mean to you?
I grew up in a humble environment and as kid I used to envy luxury. During my childhood and back where I grew up, luxury was arrogant and very often people were intimidated and discriminated by that. You would not dare to think luxury if you could not touch it. It was most of the time forbidden because of the idea that was surrounding the term luxury. This is the reason that throughout my career and having the opportunity to work within the luxury hospitality industry, I have tried to turn things around my way. I wanted to present a luxury product that is approachable by all, can be experienced by all without having the fear of being scared to try it, taste it, and touch it. For me luxury is more than a price against a product. It is the uniqueness of the product, how rare it is, and in hospitality, it is the attention to detail, an approachable service with no arrogance but with kindness. It is the privacy and the non-intrusive service.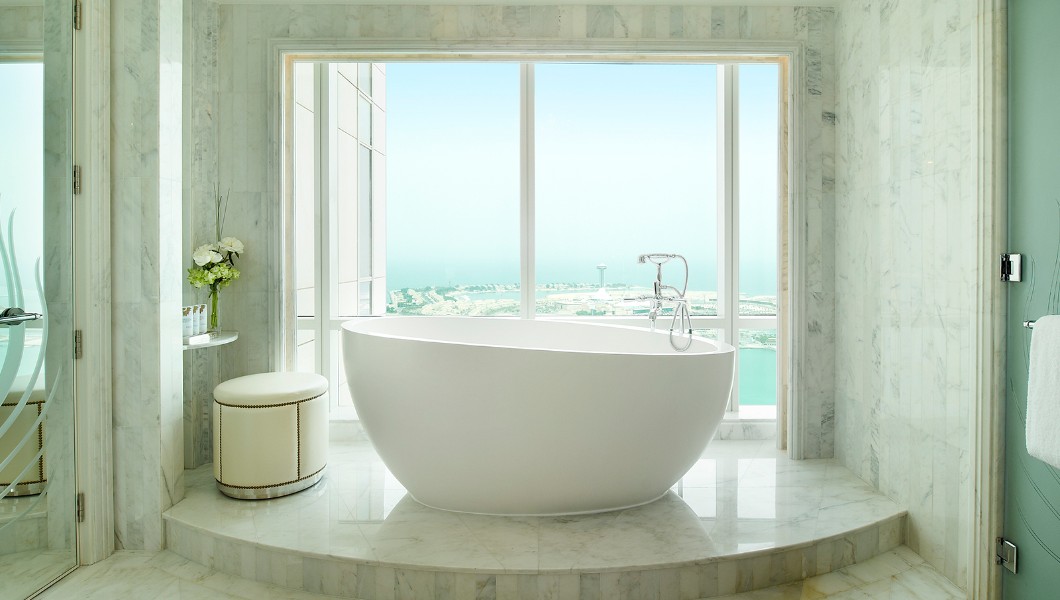 Throughout your time with Marriott, you've created some fantastic synergies and partnerships with different brands to elevate not just the properties' offerings but also the guest experience. Tell us about a few of them…
As previously mentioned, I love approachable luxury. I want everyone to have the opportunity to experience the level of service, value, and heritage of the product. Either in hospitality, retail, F&B, fashion, automotive… Throughout my career, and especially with my luxury brands, I try through our marketing efforts to always create collaborations with partners that come from a luxury or niche background. Some of the most successful we did are with Berluti, when we trained our St. Regis Butlers, through the respective brand, to follow the shoe shinning etiquette of theirs, into our premises, knowledge, and service. Cartier was another great collaboration, where our Abu Dhabi suite was totally revamped to a Cartier Maison to host and showcase some of the most exclusive masterpieces of their collection. Richard Mille during F1 was another great collaboration unveiling some of the greatest pieces in the centre of The St. Regis Abu Dhabi's majestic lobby. Not to forget Vogue Arabia, bringing to Abu Dhabi some of the most well-know names of fashion and showbusiness, like Rita Ora, Anya Ziourova, Anna Dello Russo. One of the most recent and exclusive partners we have is Anil Arjandas Jewels. We have a pop-up store at The St. Regis Saadiyat Island Resort and soon enough a window display of his exclusive creations at The St. Regis Abu Dhabi. Anil is one of our local connoisseurs if I may say, with international reach and obviously his creations are a great match for our brand.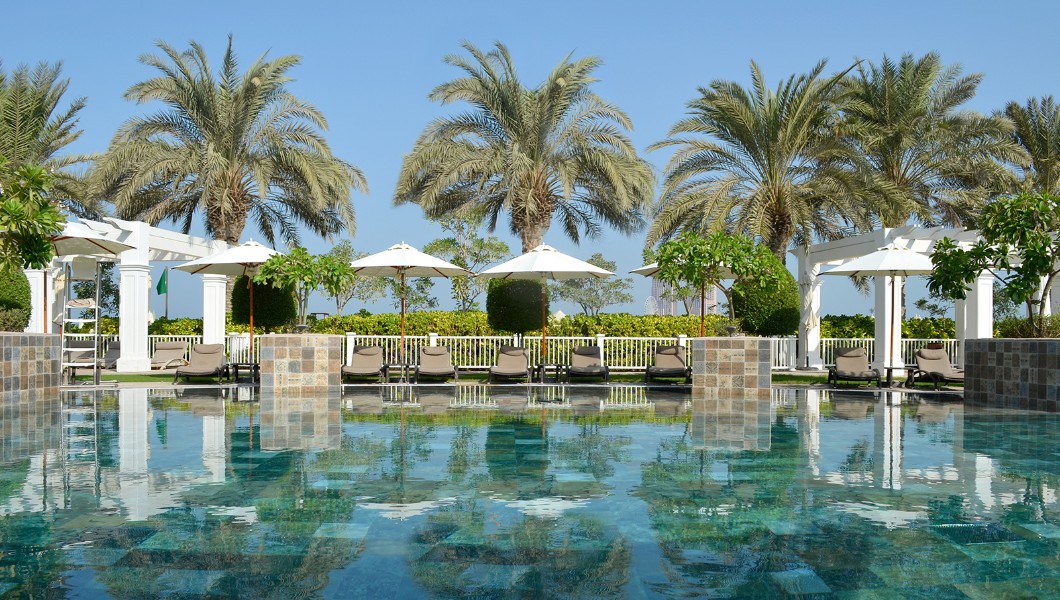 Having worked in hospitality for some many years, you will have seen many travel trends come and go. What are the key trends on the horizon and how are you innovating around them?
There are two things we have noticed: simplicity and empowerment. We observed that luxury undergoes into the change of returning to the basics. It's simple things done right, it's not about how much more innovative and high-tech we can be. Quality versus quantity, touch points that can attract the traveller without them being overly creative, personalisation and privacy. Furthermore, we recently noticed in many different luxury sectors – hotel, airlines, retail – the lack of associates when it comes to customer and guest service. While this is challenging it's also a great opportunity for people to get ownership, get taught of how to think, become decision makers and therefore create a great workforce environment of luxury service. Especially when it is not expected.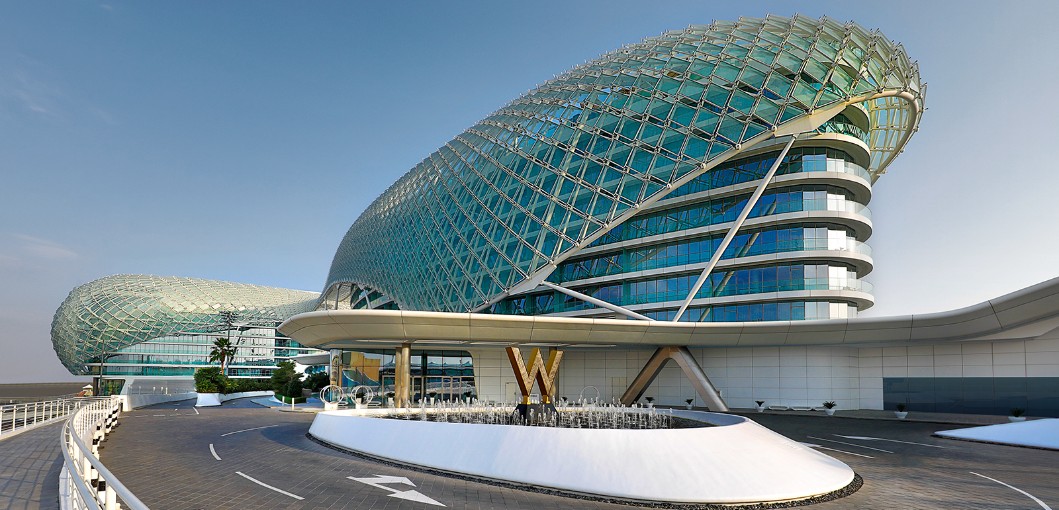 There is no hiding from the urgent need to build a cleaner, greener future around travel and hospitality. How are you working towards a more sustainable future in your role as Area GM?
Sustainability is everyone's responsibility. It's very true – it should be everyone's concern. Looking to save energy resources, recycling, water saving etc, we are basically making sure we provide a healthier lifestyle and a better environment for the future. In all our hotels we have implemented strategies to save energy by 70% by using LED lighting. We are using water aerators to control water flow without affecting the water pressure. Furthermore, we have a program in place to automatically turn off and on the AC system at a specific schedule in certain areas. This method helps us to control the room temperature and to reduce energy consumption without affecting the air-flow system. Paper and cans recycling are also part of our sustainability activities and one of Marriott's programs in lieu of planting trees. Recently Marriott International collaborated with Etihad Airways to plant 12,000 mangrove trees at Jubail Island. The initiative is part of a broader campaign to establish the Etihad Marriott Mangrove Forest and support the UAE's sustainability efforts. We are always trying to support no matter how little or big as I truly believe that even the smallest effort will bring a change overall.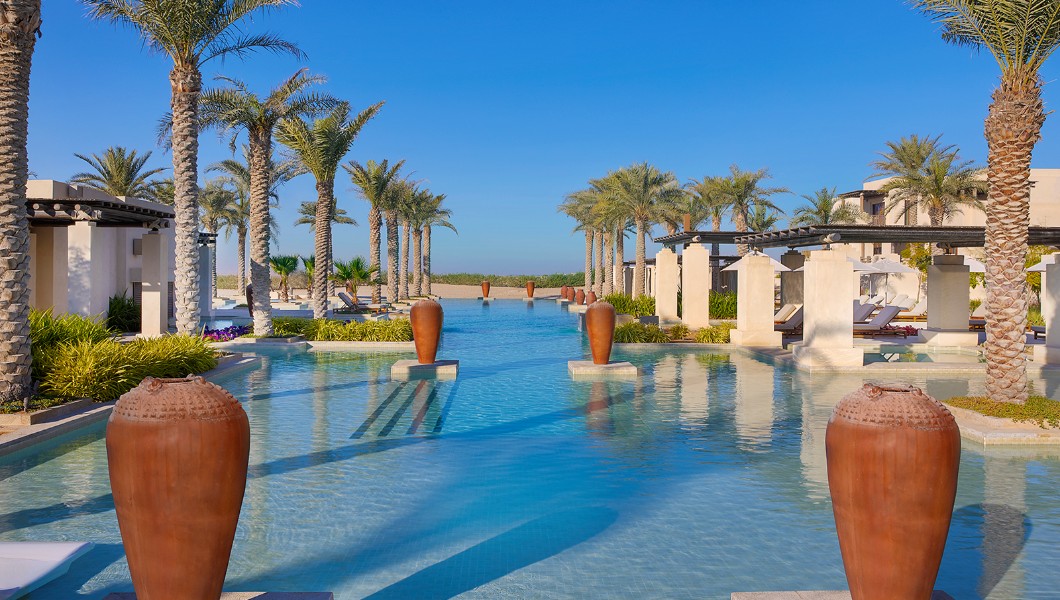 Back to your hotel portfolio: tell us what events/activations you have coming up that will be of particular interest to our luxury audience?
We always try to keep up with different food, beverage, spa and cigar offerings to offer alternatives and new interests in the culinary and wellness market of the city. However, during the year, we also want to expand to further luxury collaboration covering different segments and to always, of course, resonate with our brands' DNA. This year we are preparing something exciting in the world of art through a collaboration that I cannot yet announce, but it will be a celebration of a well-known artist, painter, and the celebration of our 10-year anniversary at The St. Regis Abu Dhabi. Furthermore, we will continue to bring retail luxury in our premises through a collection of jewelleries and a well-known brand, not yet to be disclosed, but soon to be launched. With regards to culinary, we will also partner up with a bespoke tea brand to further enhance our brand ritual of afternoon tea. For sure we will not stop there as our creativity is something that always evolves and brings new ideas to the table.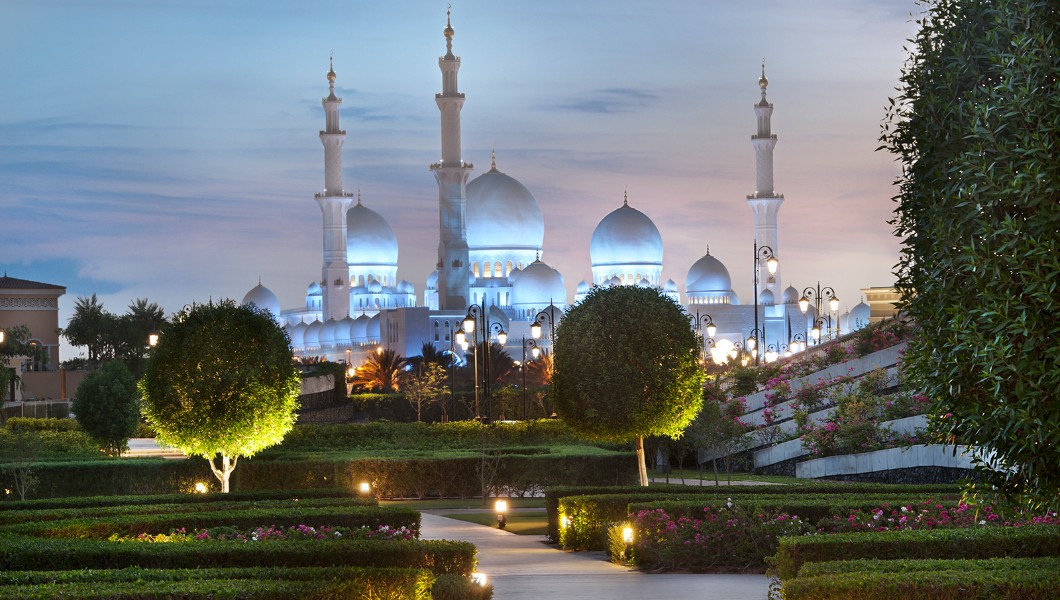 Food Tourism and eating out is big business in the UAE – what F&B experiences do you have across your 10 properties that are helping shape and elevate the UAE dining scene?
Indeed, the culinary scene in UAE is big and this is an area we need to always develop, change and improve in. My advice to our team is always to pick up one idea to focus on and make it exceptional, rare, and extraordinary. Same to the helipad sunset supper we have at The St. Regis Abu Dhabi, it's a bespoke opportunity for people to access and admire the beauty of the capital city and a mouth-watering afternoon tea. It is an opportunity we are now looking to re-shape to something different. Service is also important and defines the success of a restaurant, as well as talented culinary experts. All together we work to create something unique either by partnering up or by enhancing the culinary journey with different touch points. This is what we strive for when aiming to steal the dining scene across Abu Dhabi.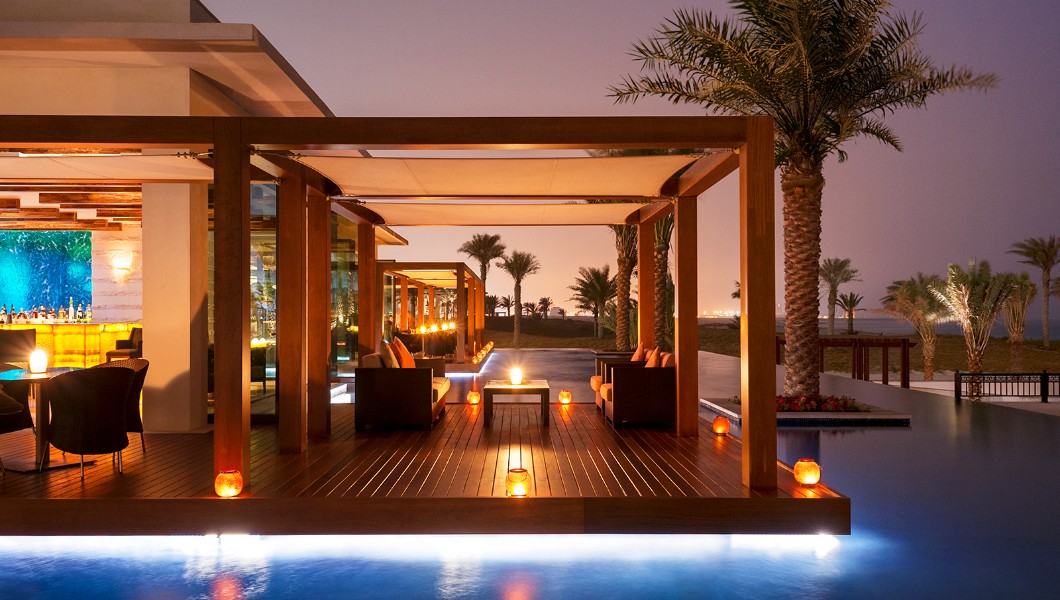 Lastly, is there any philosophy you've subscribed to throughout your career?
Stop thinking as a hotelier. Think luxury, think simple, think people, think change.