WHAT WAS YOUR CAREER JOURNEY BEFORE AND LEADING UP TO JOINING NOBU HOSPITALITY GROUP?

I began my career at Hyatt, where I met today's Nobu Hospitality's COO, Struan McKenzie. We both moved to COMO Hotels and now Nobu Hotels, as well as helped transform many other businesses during our time together.
We've now worked together for over 28 years, and I suppose in that time we've given rise to some of the most enduring hospitality brands and individual hotels. It was an easy transition into Nobu Hotels, as we've know the brand's partners, Chef Nobu, Robert de Niro and Meir Teper, for over 20 years. We first met when we brought Nobu Restaurant to London in 1997 as part of the launch of the new COMO Metropolitan Hotel – to this day, the hotel and restaurant still thrive together.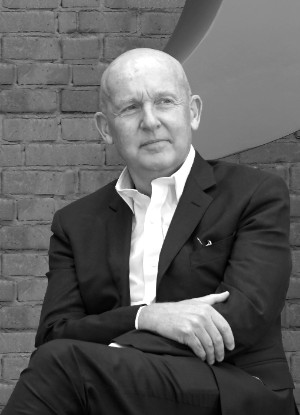 TELL US ABOUT THE OVERVIEW YOU HAD OF THE COMPANY BEFORE JOINING?

Chef Nobu had created an incredible platform for us to build upon, and in 2009, the Nobu partners, Struan and I all agreed on the vision to transform the company into 
a hospitality brand. It's incredible to see how far we've come, and most excitingly, what's yet to unfold.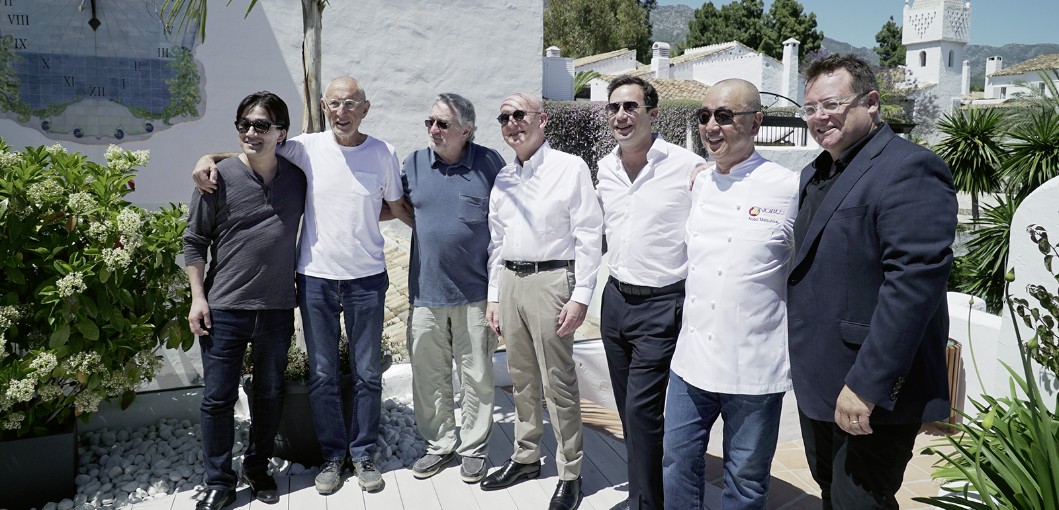 WHAT WAS THE DECISION BEHIND VENTURING INTO THE HOTEL INDUSTRY SIX YEARS AGO?

Since the first Nobu Restaurant opened its doors over 
25 years ago, the brand has been about creating memorable experiences around food, and now, the name Nobu has developed far beyond the dining experience. Nobu Restaurants were being approached to open in a lot of places, including hotels. And we asked ourselves, if we're going into these places, why not do this ourselves? If you're giving credibility and cachet to a place, we have something people want that elevates their brand and creates a unique social experience on property. So, after looking at what Nobu brought to the global food scene, we decided to translate the sense of excitement and dynamism into hotels.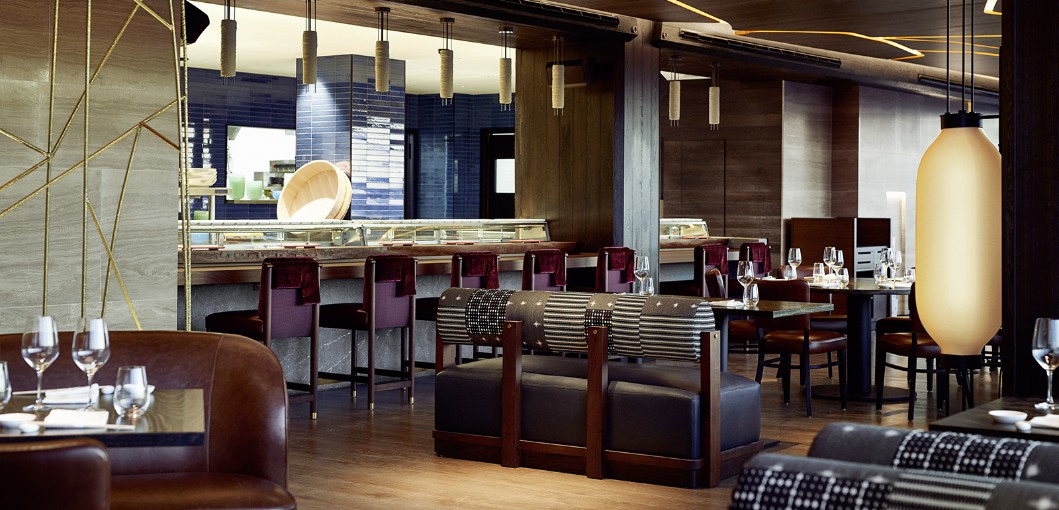 WITH 20 HOTELS SLATED TO OPEN BY THE END OF 2020, WHICH PROPERTY EXCITES YOU THE MOST?

Spain is a particularly exciting destination for us. Following the successful launches of Nobu Hotel Ibiza Bay and Nobu Hotel Marbella in 2017, we decided on Barcelona as the location for our fourth European property and the third hotel to capture the vibrant culture and cuisine of Spain. Barcelona is such an exciting city paired with a great food scene, that the opening of Nobu Hotel Barcelona seemed like a natural step. Nobu Hotel Warsaw is also a really exciting project for us. The luxury hospitality market has been gaining momentum in Warsaw for a while and we've noticed major international companies that have relocated operations to the Polish capital. It's an interesting city, for sure, and there's a certain type of energy that extends far beyond the bricks and mortar – we're very excited to be at the forefront of this new lifestyle and wave of hospitality development – and being from Poland originally, this opening is particularly exciting for Meir Teper.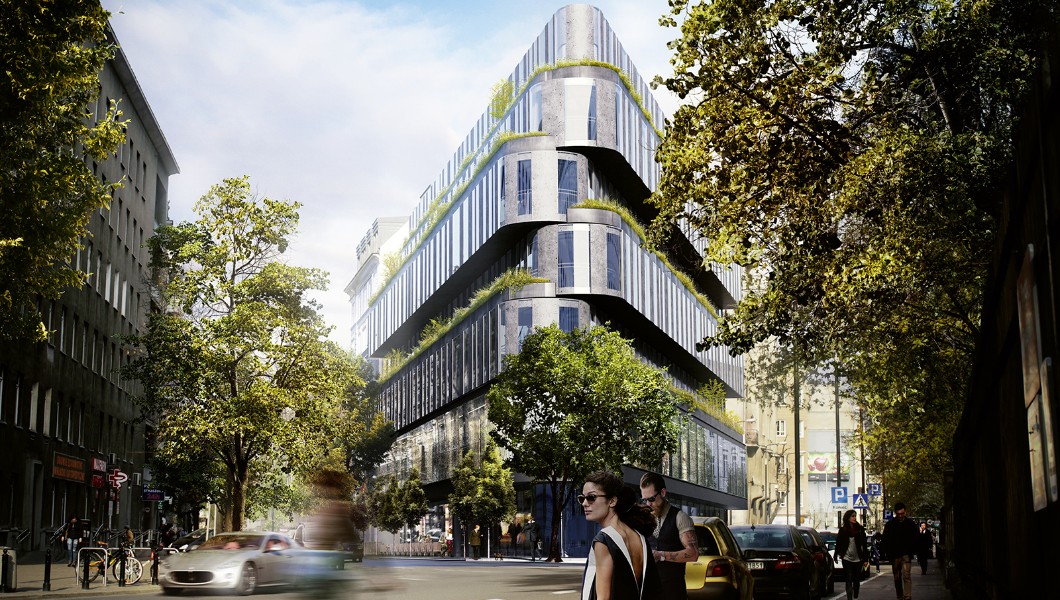 THE BRAND HAS BEEN AROUND FOR ALMOST 25 YEARS. WHERE DO YOU SEE IT GOING NEXT?

It's an exciting time for us. We have 10 hotels open and eight currently in development across the US, Europe and Middle East – and Nobu Hotels is set to mirror the global success of Nobu Restaurants, with over 40 hotels to open worldwide over the next decade.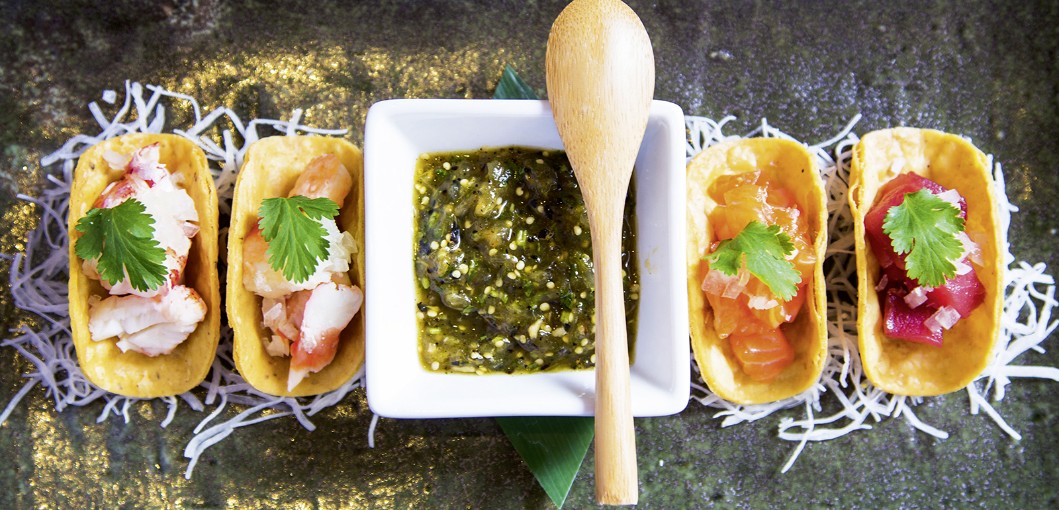 DECADES AGO, NOBU MATSUHISA WAS RELUCTANT TO EXPAND HIS RESTAURANT BUSINESS INTO HOSPITALITY. WHAT CHANGED HIS MIND?

Robert de Niro first visited Matsuhisa's sushi restaurant in Los Angeles in the '90s, becoming a regular diner and friend of Chef Nobu. At this stage, Nobu was reluctant to grow the company, and it took four years for de Niro to convince him to expand into his own corner of Manhattan, Tribeca. Nobu himself was a game-changer in the way he revolutionised Japanese cuisine by fusing traditional dishes with Perusian flavours, resulting in creations like black miso cod, which can now be found on menus all over the world, and he has remained so to this day. De Niro is a creative visionary who saw the sheer mastery in what Chef Nobu was doing. A core principle of the group is that all three stakeholders have provided creative direction for all of the Nobu Restaurants, and they continue to provide leadership and insight in the development of Nobu Hotels.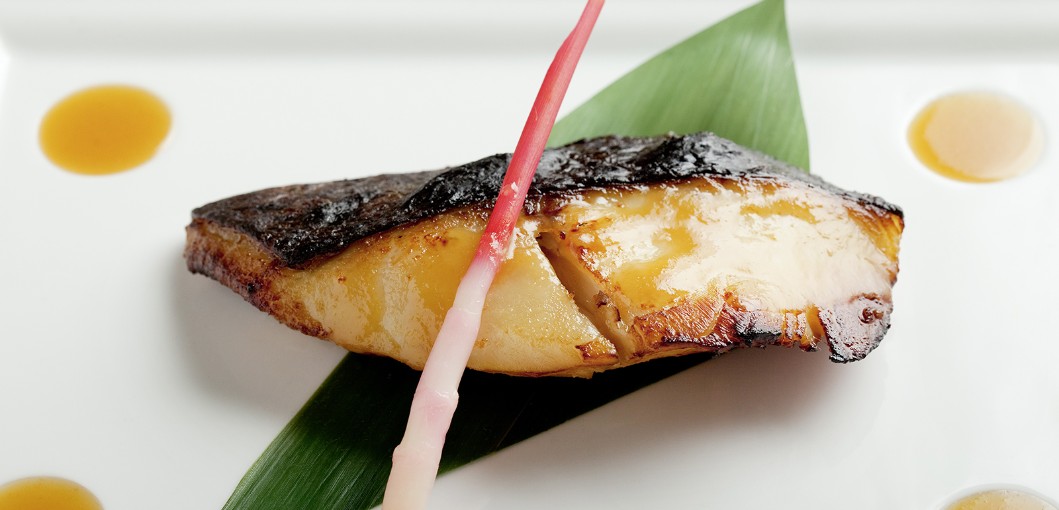 HOW WOULD YOU DEFINE NOBU HOTELS' USPS?

Nothing about a Nobu Hotel is carbon copy, and each property reflects its given locality. For example, David Rockwell's beach-house rooms in Nobu Hotel Miami mirror the relaxed, seafront vibe of South Beach, and Nobu Shoreditch Hotel blends into its industrial surroundings – every property mirrors the destination and taps into the local market. As a brand, we entered the hospitality business with an upside-down business model. We are first and foremost led by F&B – while most hotel operators focus on selling rooms as the greatest engine of profit, and F&B is seen as a headache and a loss-maker. We know that luxury hotels have incredible rooms, lobbies, facilities etc, but they don't all have exceptional destination dining as part of their offering. Nobu Hotels means service and great design, but incredible dining is, and always will be, at the foundation.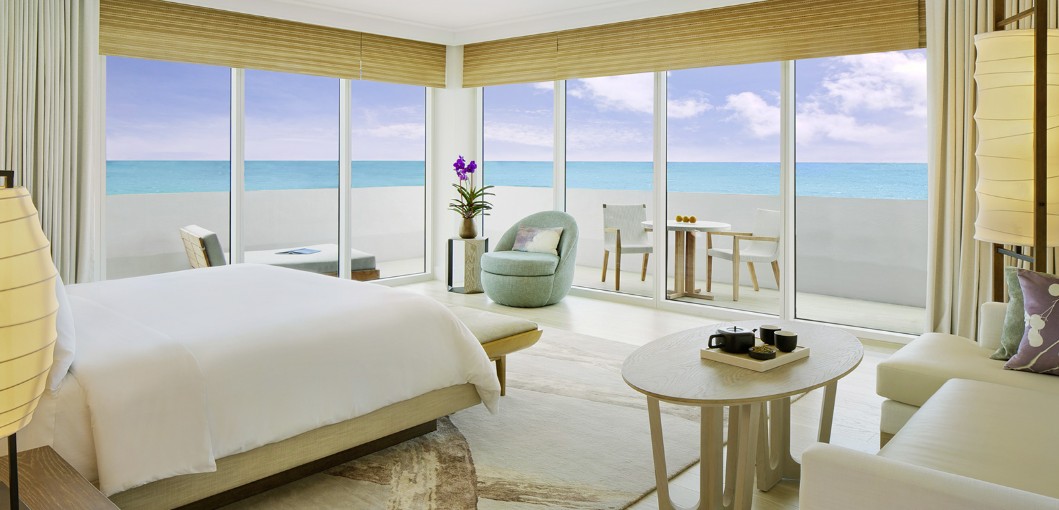 BEYOND HOTEL PENETRATION, ARE YOU LOOKING TO BRANCH INTO OTHER SECTORS?

A growing number of home buyers are now choosing to live in branded communities which led to the launch of our first Nobu Hotel and Residences in Toronto, which sold out in just three months from its launch. We now follow with Los Cabos and São Paulo Nobu Hotel and Residences, with many more in the pipeline. Our aim is to exemplify the spirit of what Nobu has come to stand for – a place to relax in unpretentious luxury, whilst still feeling like you are part of something really special.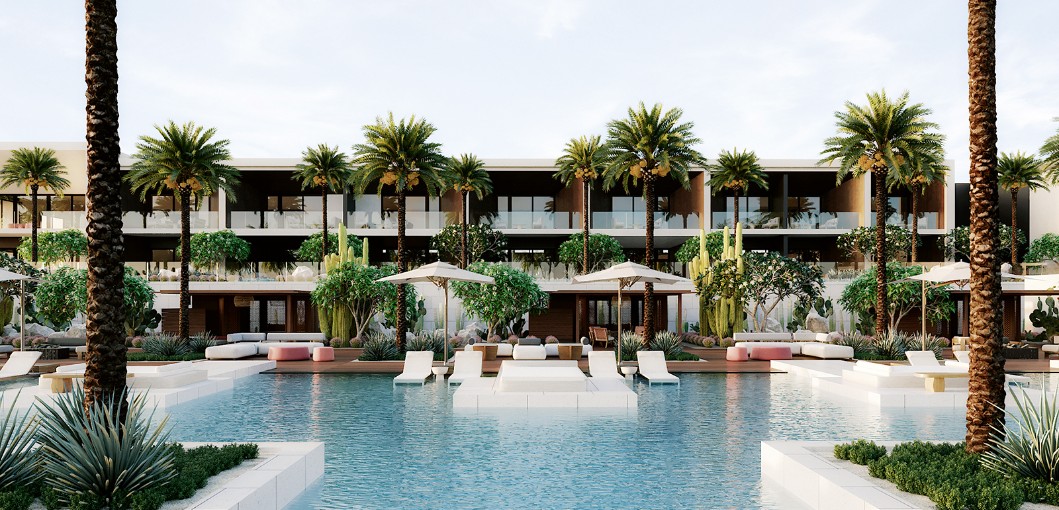 WHAT HAVE BEEN YOUR HIGHLIGHTS AS CEO OF NOBU HOSPITALITY GROUP?

Since we started, we've opened 10 properties and are on track to open 20 by 2020 and with every new opening comes a sense of pride. Nobu Hotel Caesars Palace was our first hotel and certainly a significant one for us, 
as it marked the beginning of Nobu Hotels. Since then, we have had many properties that have made us special in countless ways; the Nobu Ryokan in Malibu, when we entered Europe with our first hotel, and the pivotal success of Nobu Hotel Ibiza Bay.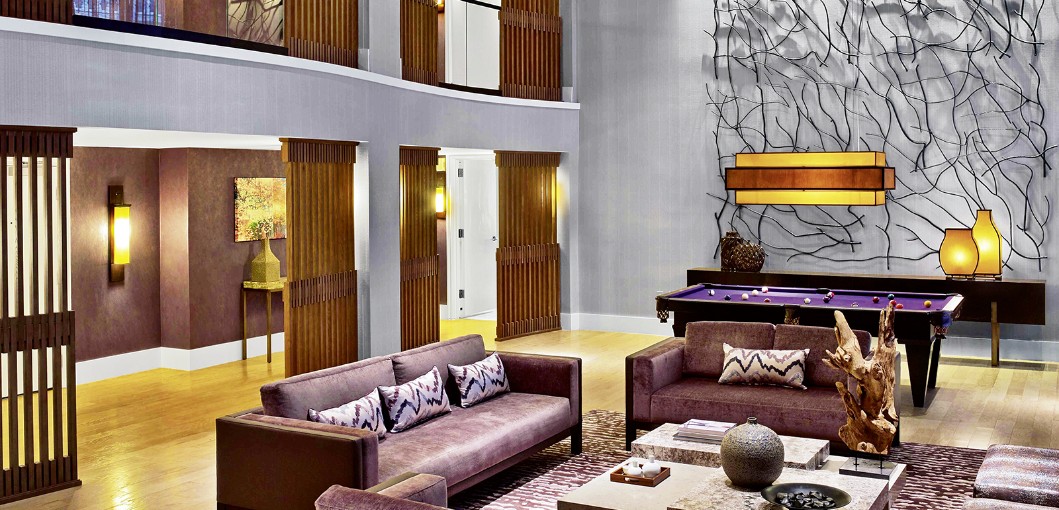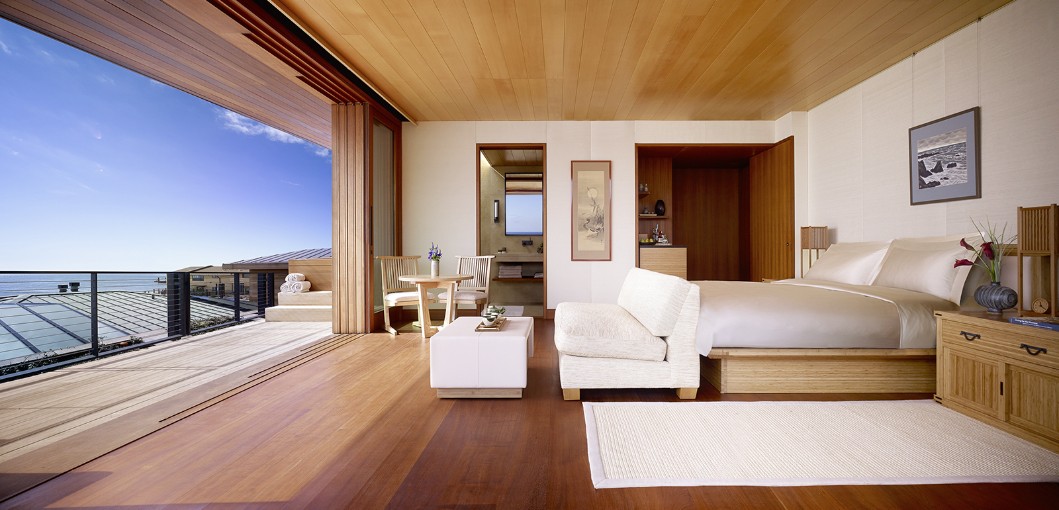 WHAT'S BEEN YOUR BIGGEST LESSON YOU'VE LEARNT IN HOSPITALITY?

To constantly keep ahead of what the customer wants – that is why we are focused on that now, thoughtfulness and creativity is very, very important. I've learnt that luxury doesn't have to be pretentious to be real. I also know how important authenticity is in terms of creating an unmatched and unique experience for guests. And as we are committed to driving growth, I have learnt the importance of ensuring that the quality of the stay and experience remains and continues to soar above the rest.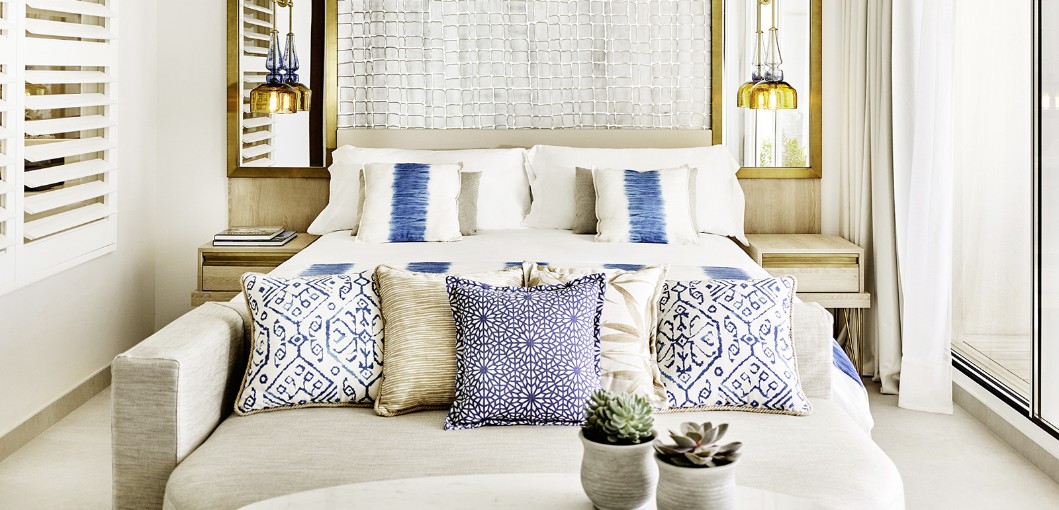 DO YOU HAVE PLANS FOR THE UAE MARKET?

This summer we ran a pop-up in neighbouring Saudi Arabia, it was situated on the Jeddah waterfront and overlooked the Red Sea. It gave locals to the region the opportunity to sample some of Nobu's signature dishes, including black cod and yellowtail sashimi. We are also encouraged by the success of the Nobu Restaurant in Dubai, and although nothing is set in stone, we do have plans to bring Nobu Hotels into the UAE in the future.
WHAT OTHER MOVES OR CHANGES ARE YOU IMPLEMENTING TO DRIVE FORWARDS?

Individuals with passion continue to change the industry, not the corporations. Innovation doesn't occur in the boardroom. You need game changers... If guests continue to keep going to hotels because of loyalty schemes then creative change will never occur. Our first hotel opened five years ago, but Nobu Hospitality has been around for about 25 years and we continue to see a lot of advancements, particularly in technology, which have definitely presented some alternatives to the hospitality industry. We will continue to embrace technology to the extent that it adds to the guests' happiness and experience. Our partners are also a key element of our strategy; we're 
a management company, and we're a brand, so it's important that we work with partners who positively echo what we stand for and who complement and adapt to our ethos.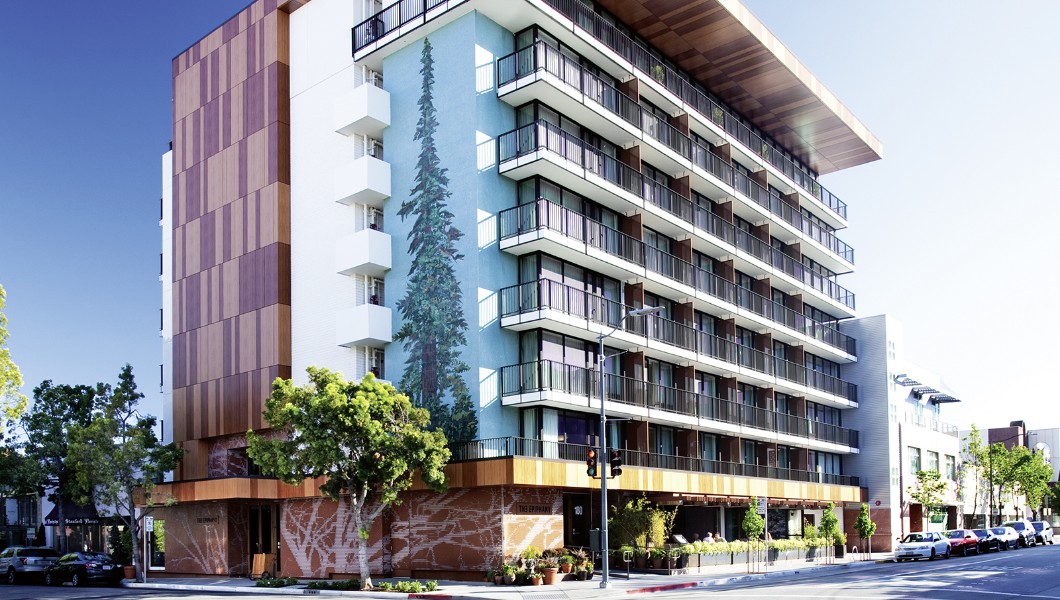 THE GRILLING...

RUNNING THROUGH YOUR CURRENT AND UPCOMING HOTEL PORTFOLIO, WHICH PROPERTY BEST FITS THE FOLLOWING…

HOTEL WITH THE BEST VIEW: The Nobu restaurant at the new Nobu Hotel Barcelona is located on the 23rd floor and has panoramic views over the city.

WHERE TO GO TO GET AWAY FROM IT ALL: Nobu Ryokan in Malibu – our most exclusive property, that is designed for privacy.

BEST HOTEL TO DINE IN: That's impossible 
to answer. It would be like choosing my 
favourite child.

BEST LOCATION: All of our hotels are uniquely positioned to encourage a true sense of locality. Nobu Hotel Los Cabos is particularly breathtaking, sat on the southernmost tip of the Baja peninsula.

MOST DEDICATED TO A VIP EXPERIENCE: We pride ourselves on offering all guests a VIP experience. This year, we brought on an exclusive Director of VIP Experience and Suite Hospitality. Nobu Hotel Marbella does stand out with its 'once in a lifetime' experiences – from a private helicopter ride to a VIP sports day with Athletico Madrid.

FOR SOMETHING A BIG DIFFERENT: The afternoon tea with a Japanese twist at Nobu Hotel Shoreditch, in London.

YOUR COOLEST HOTEL: Nobu Hotel Ibiza Bay.

BEST SUITE: The Nobu Villa at Nobu Hotel Caesars Palace. It's also J Lo's favourite spot to stay in Las Vegas.