As the only hotel in the world with a herd of Rothschild's giraffe living in its grounds, Giraffe Manor on the outskirts of Nairobi is one of the best places in Kenya to experience an up close and personal encounter with the world's tallest mammal. An attraction in its own right, Giraffe Manor is also a gateway to its three sister properties - Sala's Camp, Sasaab and Solio Lodge - which collectively form The Safari Collection, founded by Tanya and Mikey Carr-Hartley in 2009.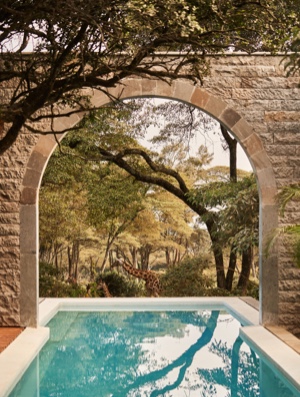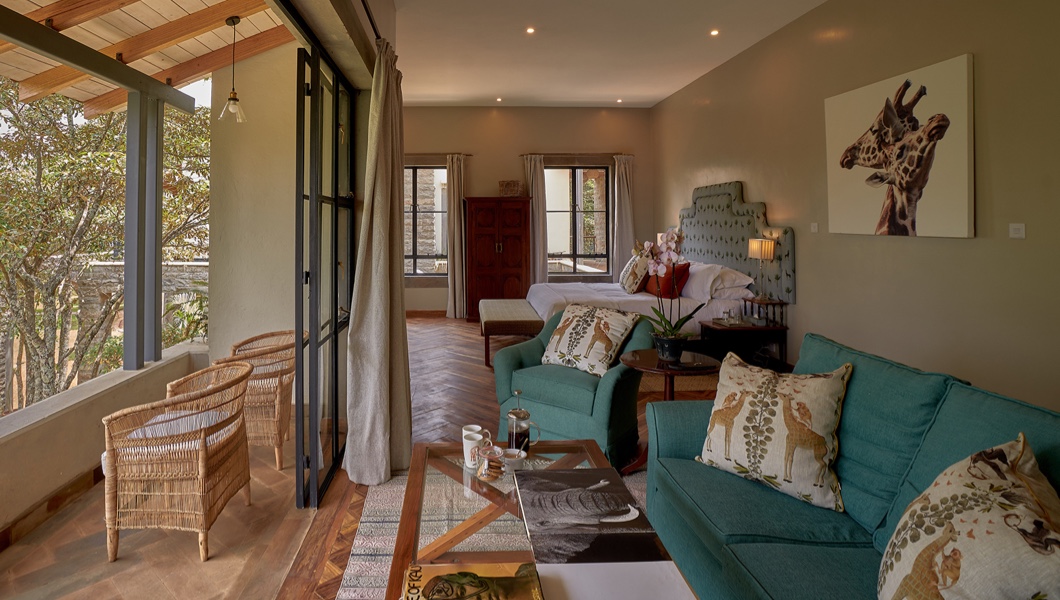 Last month, the hotel unveiled The Retreat, a new edition to the 1930s estate, where guests can unwind in a rooftop bar and garden, indulge in a spa treatment or workout, check into a forest-view day room or cool off in a 21-metre swimming pool, which is crowned by brick archway leading directly into the giraffe sanctuary.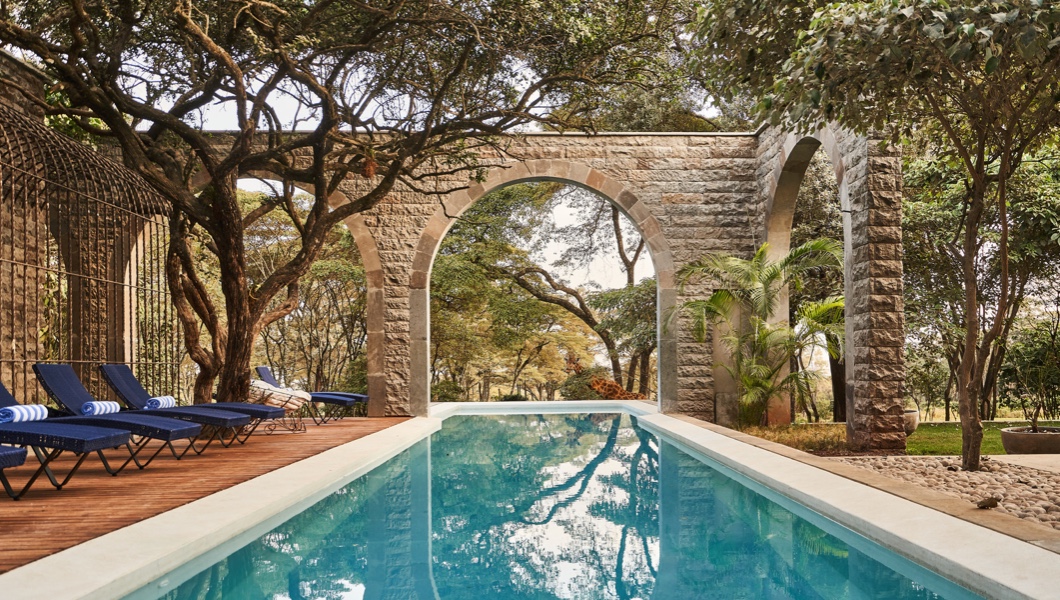 The Retreat serves a dual purpose: providing a space for hotel guests to relax at the start or end of their stay (pre-check in or post-check out), and welcoming guests stopping off en route to (or from) one of the other lodges hoping for a glimpse of the giraffe, who love nothing more than posing for photos at the end of the pool.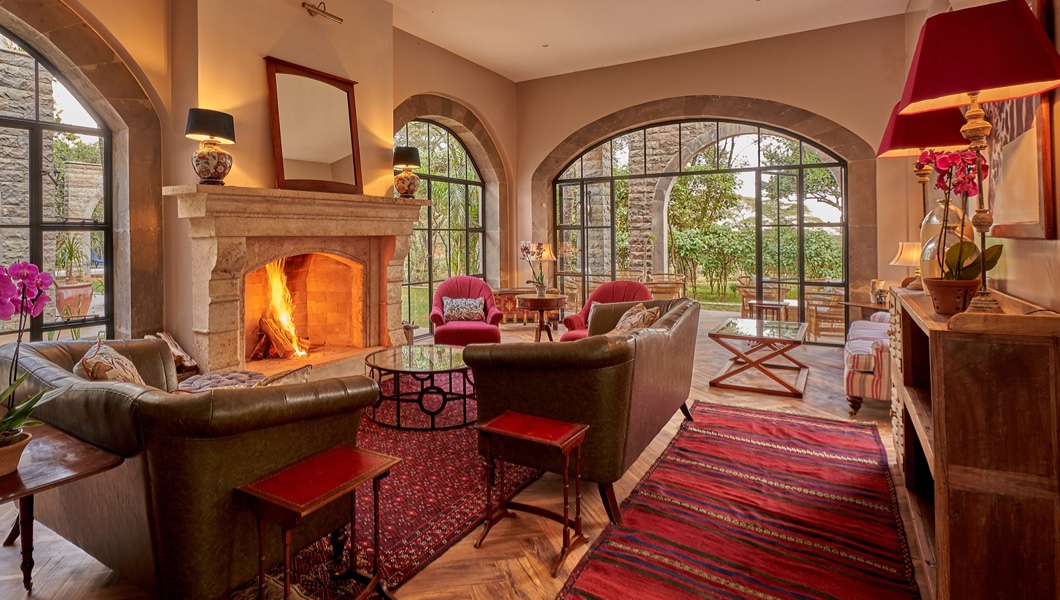 The spacious dayrooms, each unique and named after the youngest giraffes in the manor, all have terraces facing the forest, comfortable living areas and cosy beds for early morning arrivals or late-night departures, as well as plenty of space to store luggage while visitors make the most of the facilities.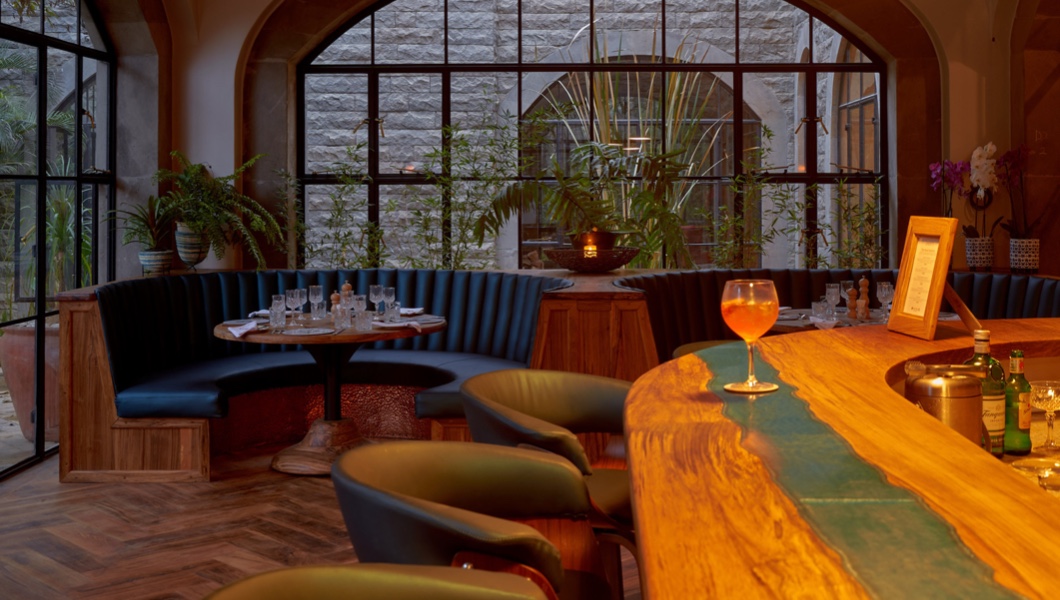 The Retreat is also open to hotel guests throughout their stay and is home to farm-to-fork dining concept Daisy's Café, which serves food all day, from light bites and snacks to more hearty fare each evening. Passes for The Retreat start from US $250 per person for daytime use, while rates for day rooms start from US $800 per room.
Stay:
WHAT: The Giraffe Manor - The Safari Collection
WHERE: Nairobi, Kenya