Set within 2,500 hectares of protected EcuadoriAN rainforest, Mashpi Lodge offers guests a luxurious escape that's rooted in nature and sustainability. The lodge's new forest to coast programme includes a collection of wellness experiences designed to bring guests closer to the natural world and immerse them in the abundant surroundings of the Andean-Choco Cloud Forest.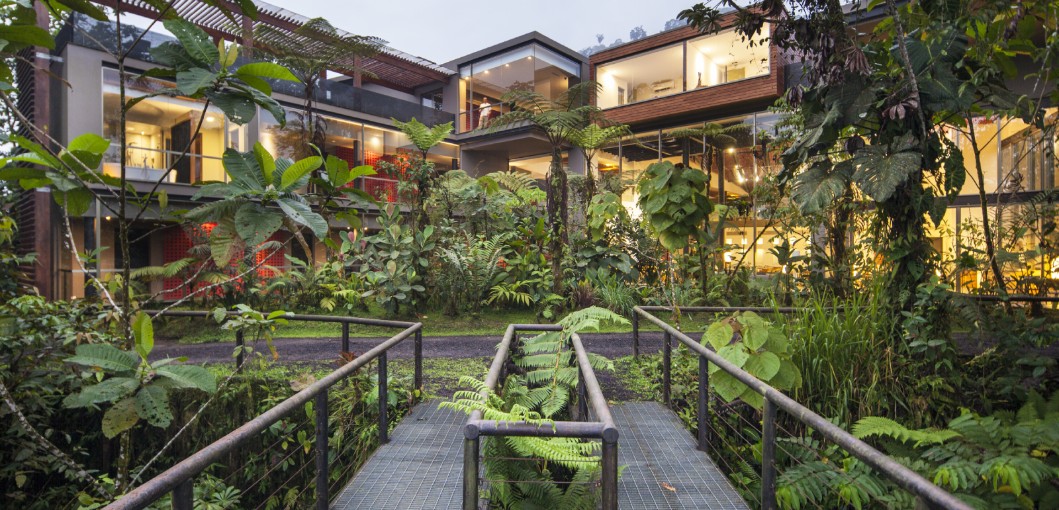 Early risers can start their day with self-guided sunrise yoga sessions accompanied by the dawn chorus of birds, monkeys and cicadas, then learn about the healing qualities of local plant life and Andean remedies on a guided walk or research excursion with the resident naturalist. Overloaded minds can be brought back down to earth with 
a barefoot forest walk or guided breathing session, while the surrounding landscape of freshwater waterfalls provides the perfect opportunity for an invigorating plunge that will stimulate the senses.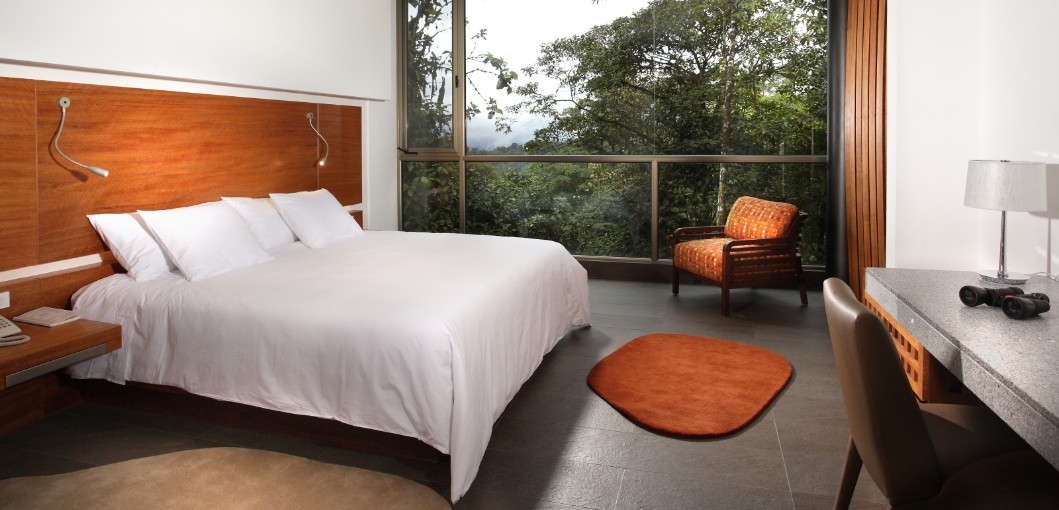 "When the hotel reopens, we will be launching our Chocó Corner, introducing guests to ingredients and produce sourced from both within the recently expanded Mashpi Reserve and communities within a 10km radius, as well as a number of further experiences to help ground guests after the uncertainty of the pandemic Ω such as our silent walks," says Paulina Burbano de Lara, CEO of Mashpi Lodge. Back in the Ecuadorian capital Quito, MashpiLab works with ingredients foraged from the cloud forest around the lodge to create superfood dishes destined for the Mashpi Lodge Dining Room – further immersing guests in the natural world.