With six successful restaurant concepts, two seasons as a judge on MasterChef Ireland and one Michelin star under his apron, celebrity chef and serial restaurateur Dylan McGrath shows no signs of slowing down his culinary conquests.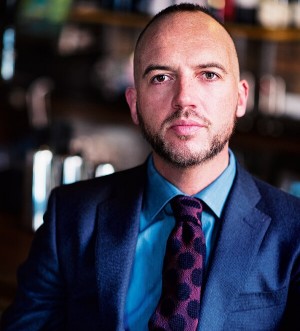 Having disappeared from the limelight since the opening of Bonsai Bar in 2015 – a Japanese-inspired bento concept – Dylan McGrath is back bigger and bolder with his latest venture, Shelbourne Social. The two-story, 85-seat bar and restaurant is situated on the most prominent corner of the impressive new Ballsbridge One area. Tastefully decorated with soft accents of naturally pigmented leathers from Spanish tanneries and stained American oaks, Shelbourne Social is a playful clash of laid-back luxury. Design elements are reminiscent of a traditional Irish pub, including rustic barrels and whiskey bottles stirring up a sense of nostalgia paired with grown-up sophistication.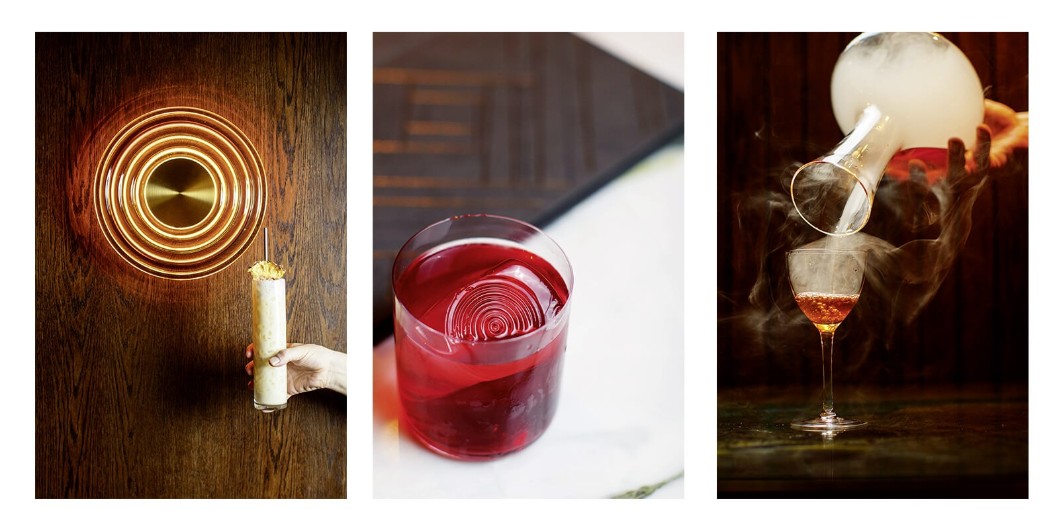 Coined an 'unprecedented social dining experience' by the restaurant's PR, I cannot help but be amused by the irony of the statement. Undoubtedly, Dublin is Europe's watering hole and I must have walked past at least five quintessentially Irish pubs en route. Nonetheless, I arrive at Shelbourne Social on a Wednesday evening (just under two months of its opening) and it's teeming with people. From industry stalwarts having post-work drinks to hopeless romantics out on a date, it seems Shelbourne Social is Dublin's new kid on the block – hot and extremely social.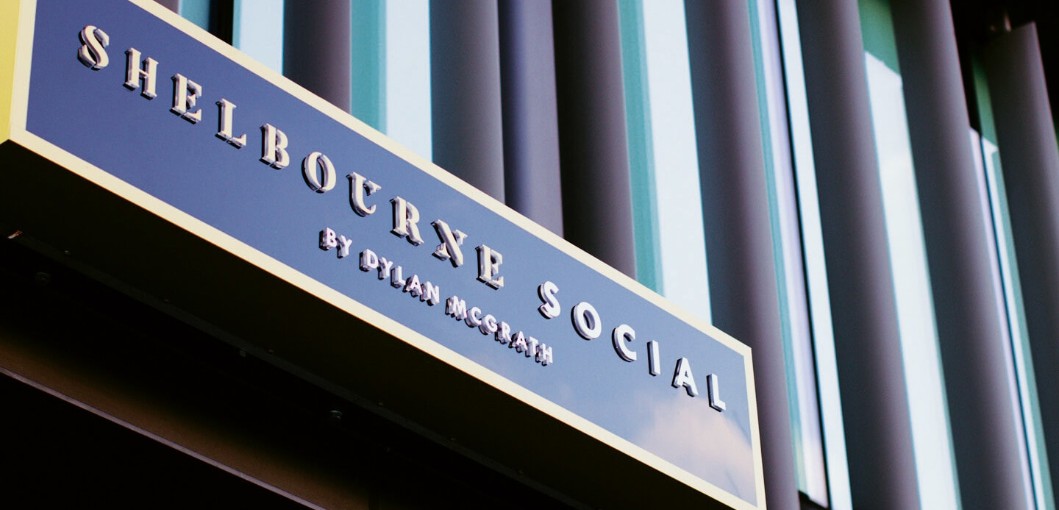 The menu is mammoth and split according to degrees of rawness, so expect sections like 'crudo' (raw), 'nearly cooked', 'hot cured bread' and 'starch' – all designed with minimal frills to be shared among your dinner party. To make things even more unconventional, ingredients typical of fine dining cuisine such as smoked trout roe, black truffle, Osietra caviar with seaweed butter are injected throughout the menu and presented in a familiar and casual setting. Perhaps a tribute to chef Dylan McGrath's decade-long sojourn in fine dining, not that I'm complaining. There's something extremely refreshing and satisfying about enjoying premium ingredients in a relaxed environment. Hot cured bread topped with foie gras and prunes? Yes please.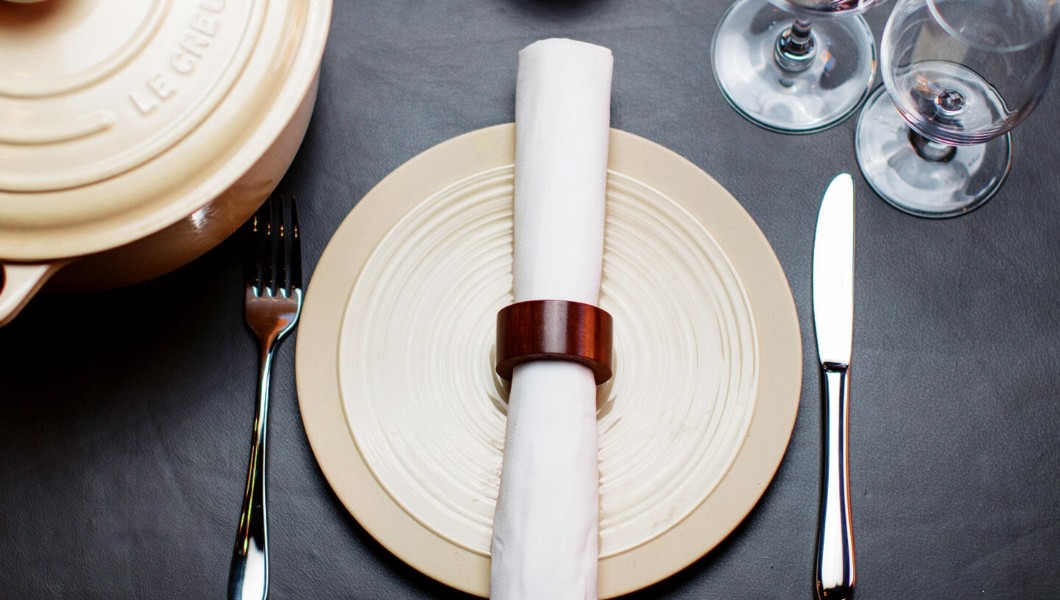 Needless to say, that is exactly what I order. The foie gras is made into a terrine and shaved using a micro blade, softening the otherwise overpowering flavour of foie gras. Adding a much-needed crunch to the beautiful blend of brandy-prune, the pine nuts and pistachio make for a nutty finish. Reflective of the bedecked progressive cuisine McGrath is known for, this dish elevates casual dining to Michelin-star level.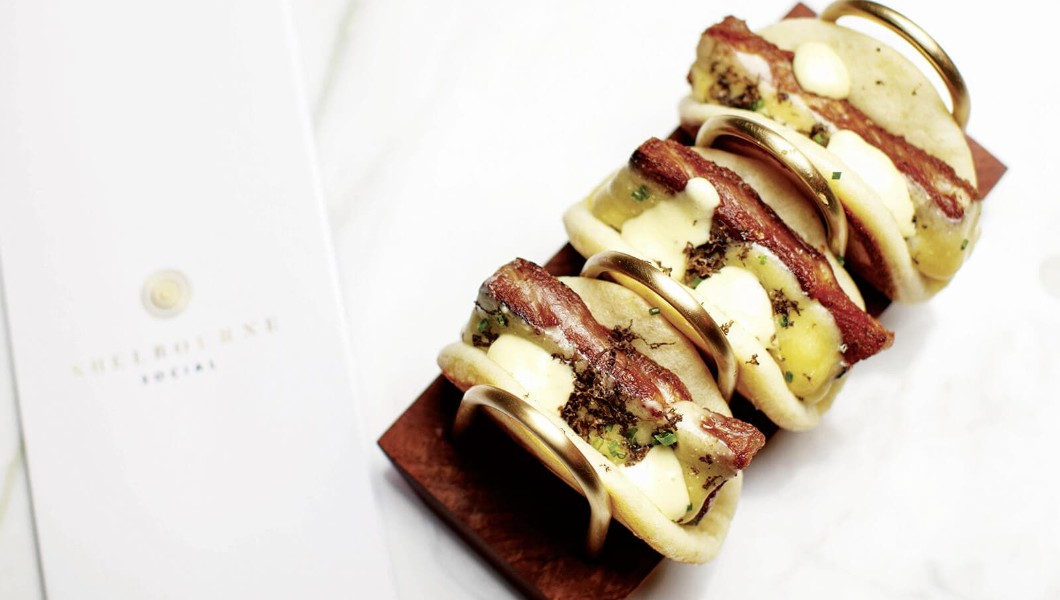 The unsuspecting culinary star, however, is the pork belly bao with grilled Comté cheese and truffle. I'm generally sceptical of fusion cuisine and being Chinese, I admit to being a purist when it comes to my baos. However, McGrath lays my fears to rest with his modern rendition of this Chinese classic. Every bite is moreish and masterfully marries the lip-smacking melt-in-your-mouth pork belly and savoury truffle-infused Comté cheese. Also, there is nothing more honest and satisfying than a bao that is beautifully charred and crisp on the outside yet pillowy soft, light and fluffy on the inside. It's a 'foodgasm' and a marriage made in heaven. I'm left hankering (and hungry) for more of this menu standout.
Portions are generous at Shelbourne Social and after two dishes I am stuffed. To be fair, I should have shared them (in theory). Yet, I go for one final act of gluttony – dessert. As the famous saying goes, 'desserts go to the heart' and boy, did McGrath's pecan and pumpkin with rosemary foam kakigori leave its mark on mine. Rosemary foam shaven ice served with pumpkin puree, the dessert goes from refreshingly light, creamy smooth to crunchy and brittle with no overbearing sweetness from the caramelised pecans.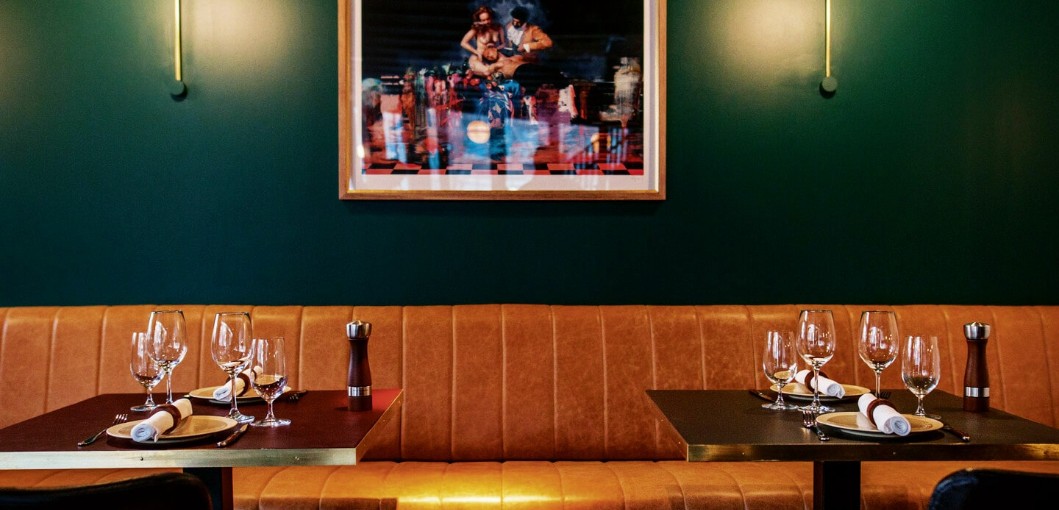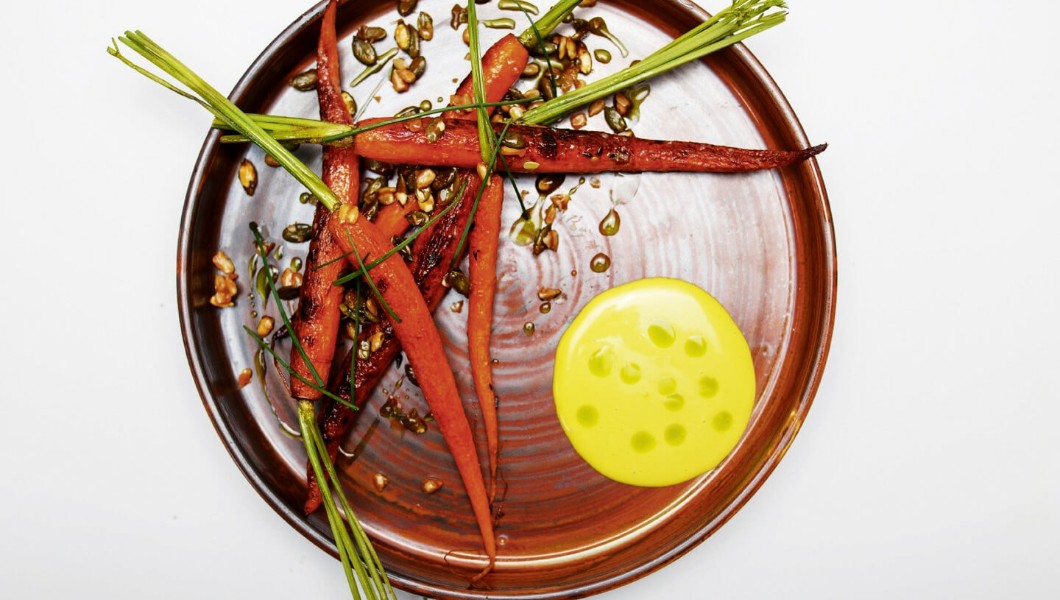 Ending off on a bittersweet note, I admit defeat to Shelbourne Social's PR. The concept truly is unprecedented. Coupled with playful inceptions of fine dining technique and ingredients, Shelbourne Social could very well herald a new wave and disrupt Ireland's casual dining scene.
Stay:
What: Shelbourne Social by Dylan McGrath
Where: Shelbourne Rd, Ballsbridge, Co. Dublin, Ireland
Tel: +353 1 963 9777