That long, sweltering summer is dwindling and the UAE is fast becoming a blue-skied balmy paradise, so fix your play list, grab you sun block and head over to One&Only Royal Mirage. DRIFT Beach Dubai has now reopened for its second season, with the return of its idyllic infinity pool, fine dining options and a wine list featuring a wide selection of southern French rosé. The sublime aquatic venue is open throughout the day, before twinning the twilight sunset with a chill-out soundtrack.
The DRIFT Restaurant also returns with Chef de Cuisine Maxime Le Van and his team's much-loved take on classical Provençal cuisine, perfectly paired with a strong wine list. The DRIFT business lunch is back, too, offering a light and refreshing midday menu in an inspiring lunchtime setting. Simply casual, there's never a bad day to spend time at DRIFT, surrounded by the sounds of trickling water, refreshing drinks, delicious food, and time well spent with friends under the sun.
"DRIFT has attracted a loyal following of guests who opt for our classic laid-back vibe and effortless-chic hideaway setting," explains the venue's general manager, Guillaume Ferraz. "Our elegant simplicity, stunning design and unparalleled facilities are what makes DRIFT the ideal venue for sun seekers and lunch goers who appreciate the finer but simple things in life."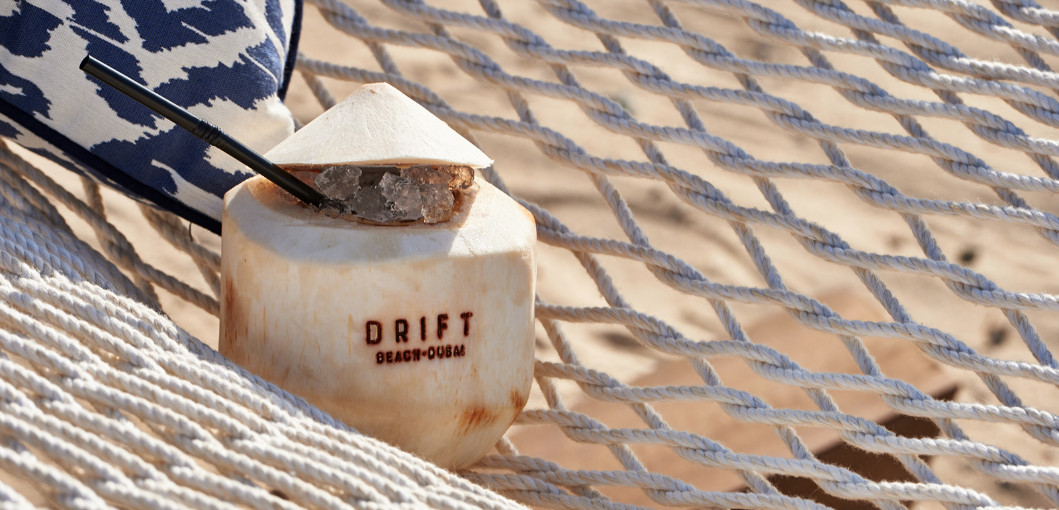 The bespoke beachside hangout first launched last November, blending luxury seafront chic with a casual ambience that makes for a blissful day in the sun. The private venue features a stunning infinity pool, overlooking one kilometre of prime beachfront and lush landscaped surroundings offering panoramic views of Palm Island Bay and Dubai's unforgettable skyline.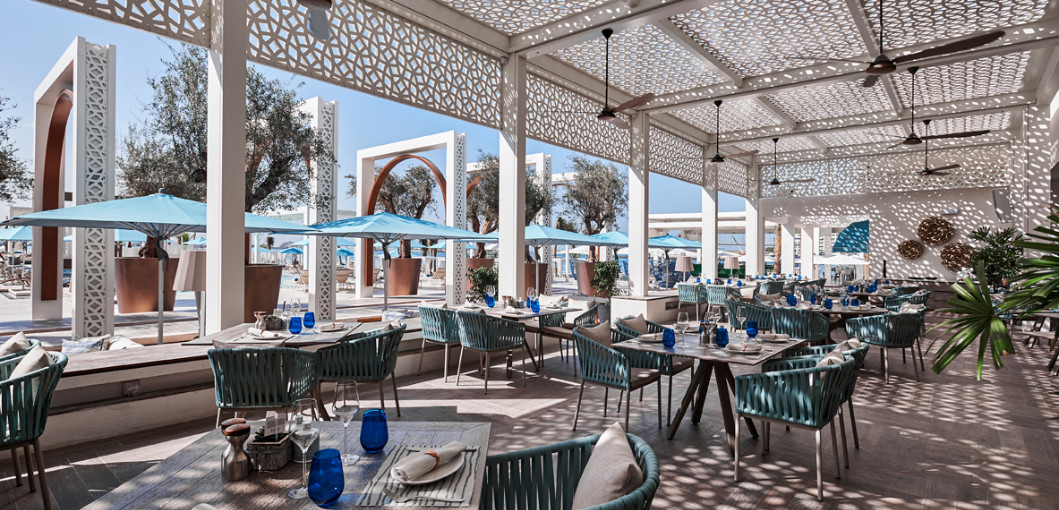 Under the artful direction of Chef de Cuisine Maxime Le Van, DRIFT Restaurant and Bar showcases an innovative take on classic Provençal cuisine. The emphasis on the finest organic ingredients, freshness and simplicity delivers a culinary indulgence, complemented by an innovative cocktail menu curated by award-winning mixologist Eric Ballard.