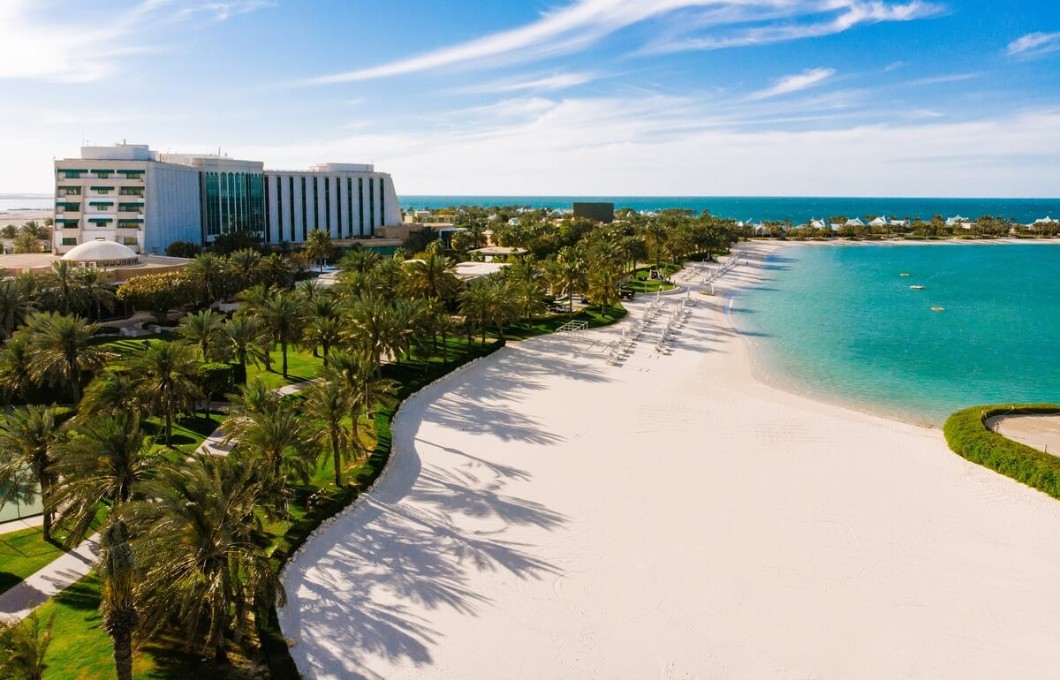 With a name that is derived from the Arabic term al-Bahrayn, which means 'two seas', the Kingdom of Bahrain is an archipelago consisting of 33 smaller islands, and the main Bahrain Island. The Ritz-Carlton, Bahrain, nestles itself on the latter, within the heart of Manama's Seef District, making the property the best-placed starting point for exploring the local culture of the city. Set amidst 20 acres of lush gardens and golden sandy beaches, with views that stretch long out over the Gulf of Arabia, peace and privacy are at a premium.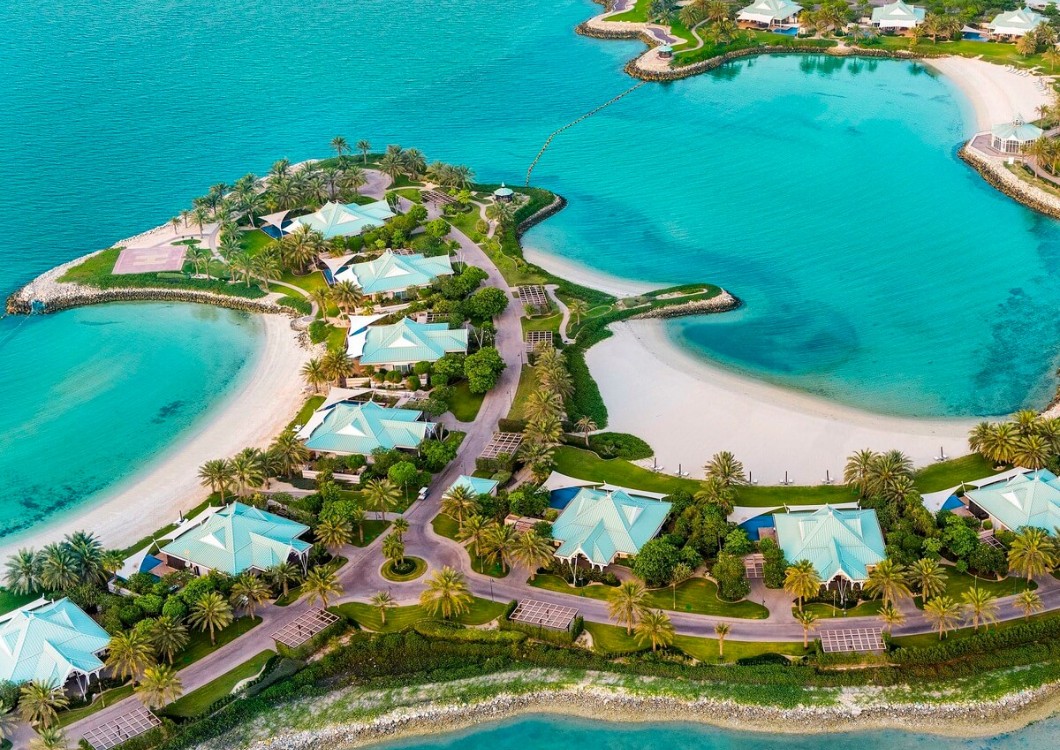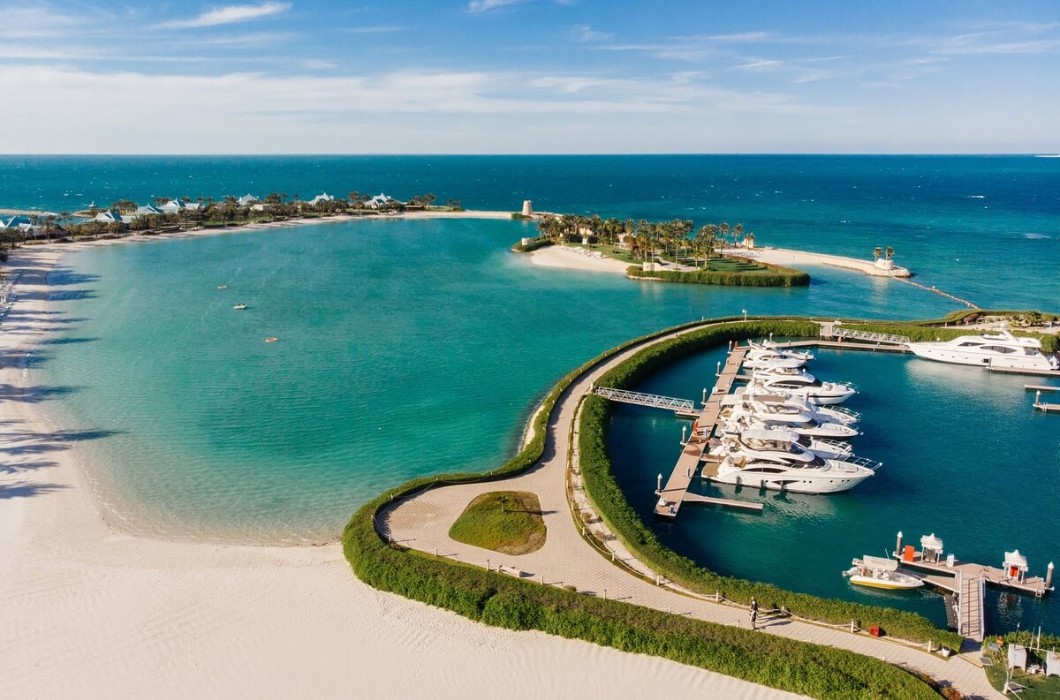 For many, luxury is having a space all to oneself and here seclusion is all yours, be it at the Royal Beach Club with its access to a private beach, by the lagoon, strolling along the marina, or in one of the lavish sea-front villas, each with their own infinity pool.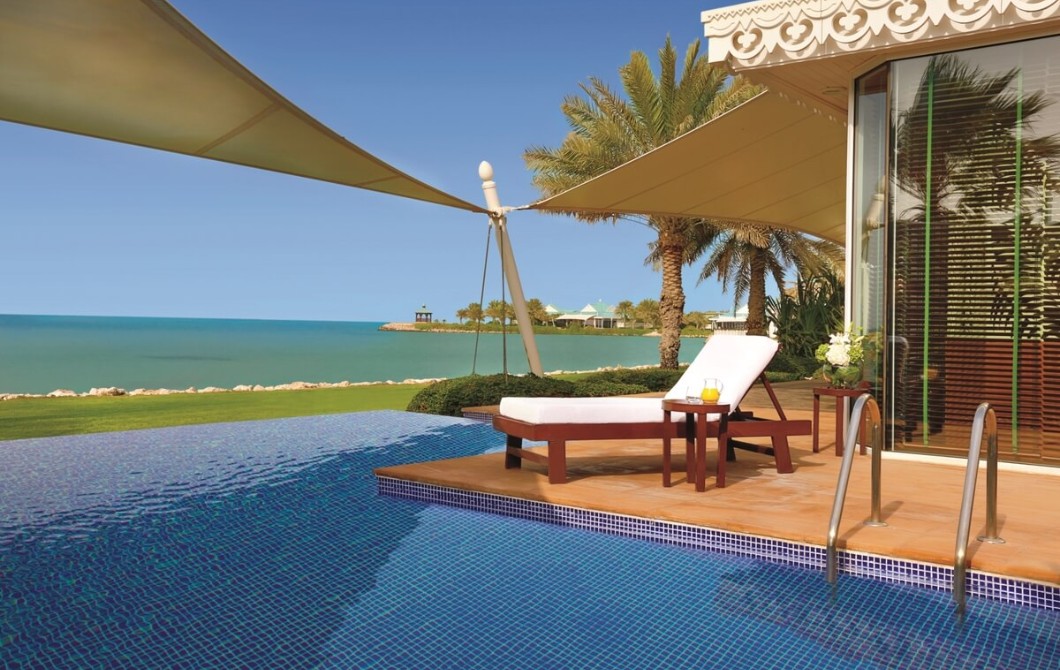 Beyond the water, the 23 villas also have a private beach, 24-hour lifestyle butler service and plentiful in-villa living space with three bedrooms, a beautifully-styled living room, spacious dining area and a fully-equipped kitchen, making each one a home-away-from-home for the whole family.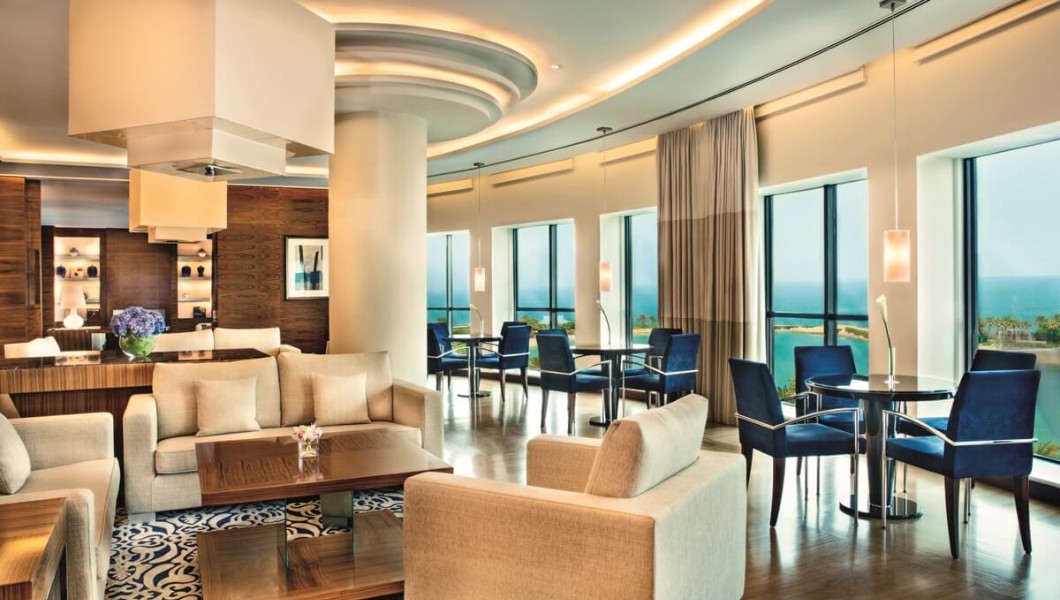 Other good reasons to stay come in the form of 42 Club rooms and 31 suites on the Club floor, each designed by internationally-renowned French architect Pierre-Yves Rochon, with Italian marble furnishings, contemporary-meets-comfortable elegance in design, and some of the most beautiful bathrooms in the city.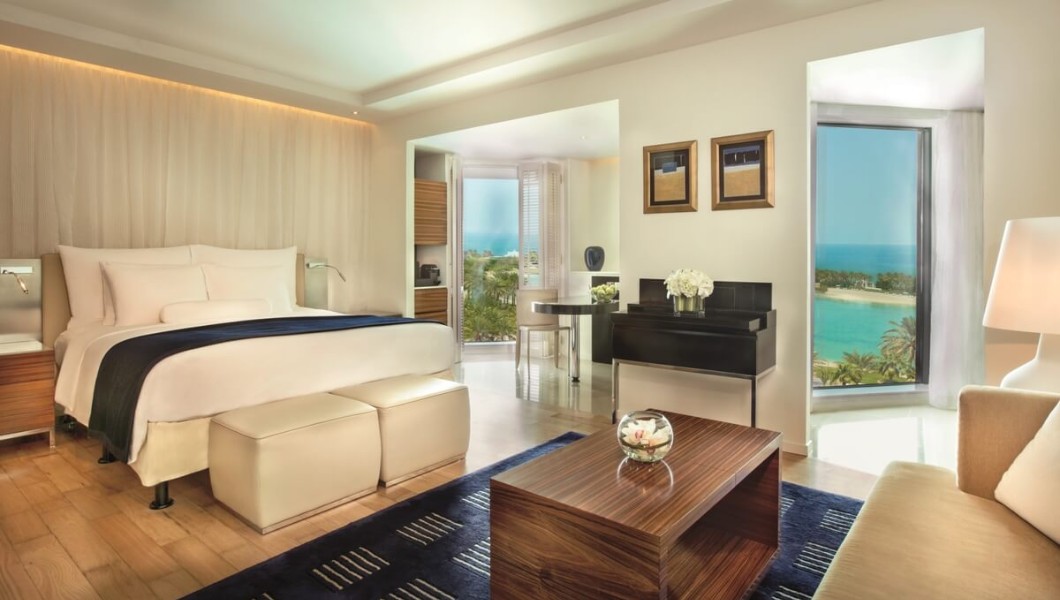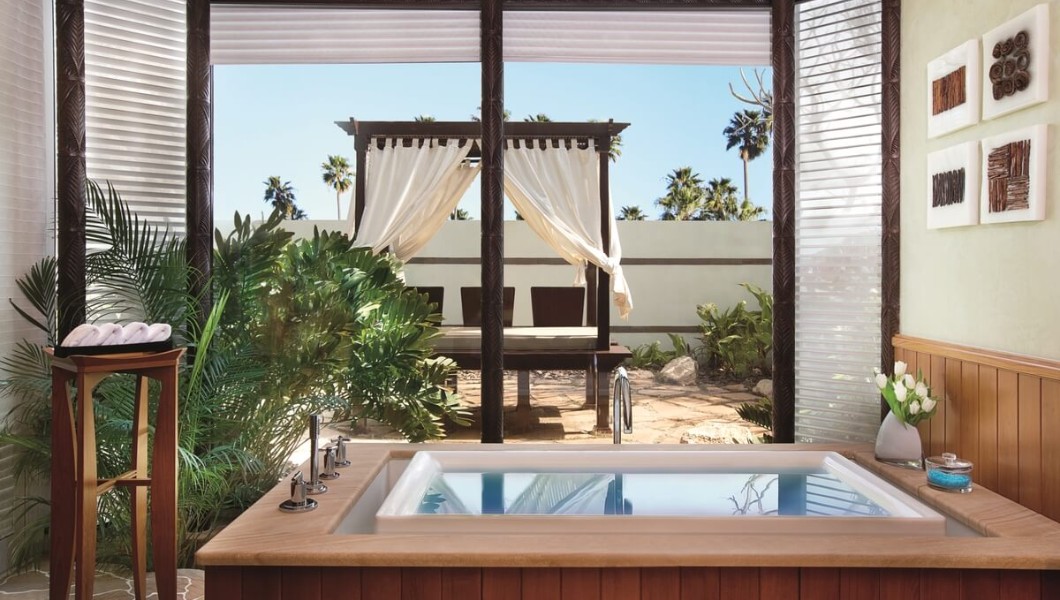 Once you've unpacked and refreshed, there's much to pique your interest around the property. Discerning epicureans can spend hours pouring over the menu at one (or all) of the hotel's 14 restaurants and lounges, each drawing on different traditions, design and setting to create rich and distinct experiences. Cantina Kahlo draws on a modern Mexican art scene to create a vibrant space fused with traditional dishes, while La Plage makes the most of a sea view complimented with Arabian-Mediterranean cuisine. The Ritz-Carlton, Bahrain, is also home to the city's latest fine dining restaurant offering a "rough luxury cuisine d'author" experience, La Table Krug by Y. It's the first of its kind in Middle East and the fourth Krug restaurant concept around the world and evokes the sense of dining in an estate in the French countryside.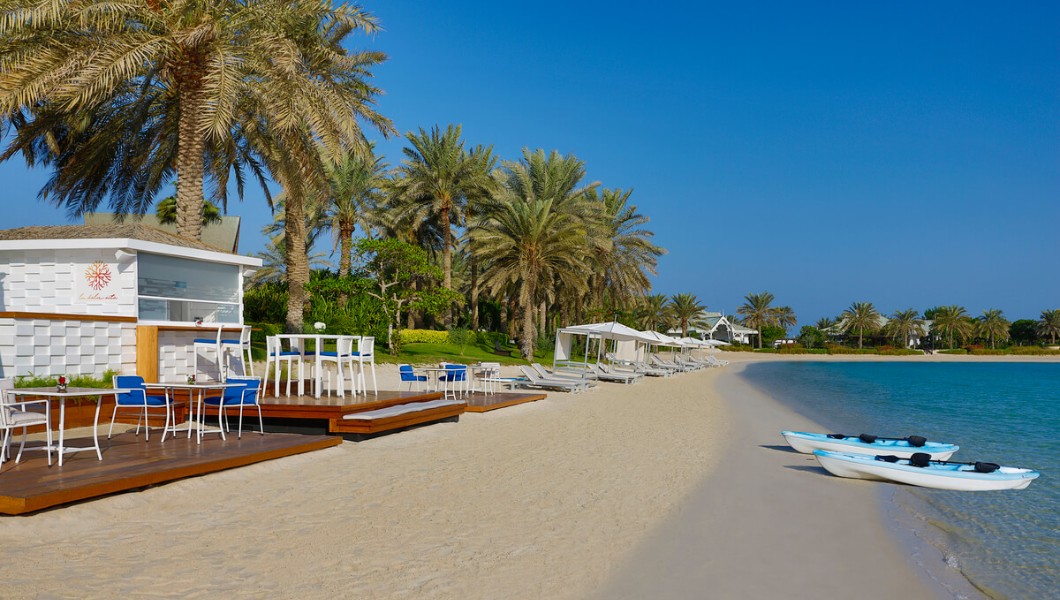 Once you've had your fill, you can head to the private beach for some horizontal time, with nothing but the sound of the waves to interrupt your afternoon reverie. The beach sweeps around a lagoon, which has its own island inviting tropical vibes. The Royal Beach Club is reserved for hotel guests and members, allowing for privacy and exclusivity. It has both an outdoor and indoor swimming pool, marina, jogging trail, tennis and squash courts, beach volleyball, a hammam and plenty of children's activities, too.
Those travelling with little ones can make the most of the Ritz Kids Club, known as one of the best in the business. Here, mini-explorers can join for the hour or sign up for a camp and take part in activities centred around four pillars: water, land, environmental responsibility and culture. Immersive and deeply engaging, children will be swept away on a wave of adventure, leaving you with time on your hands to linger by the pool, or make the most of the sea-inspired, award-winning spa. Whatever your pleasure. www.ritzcarlton.com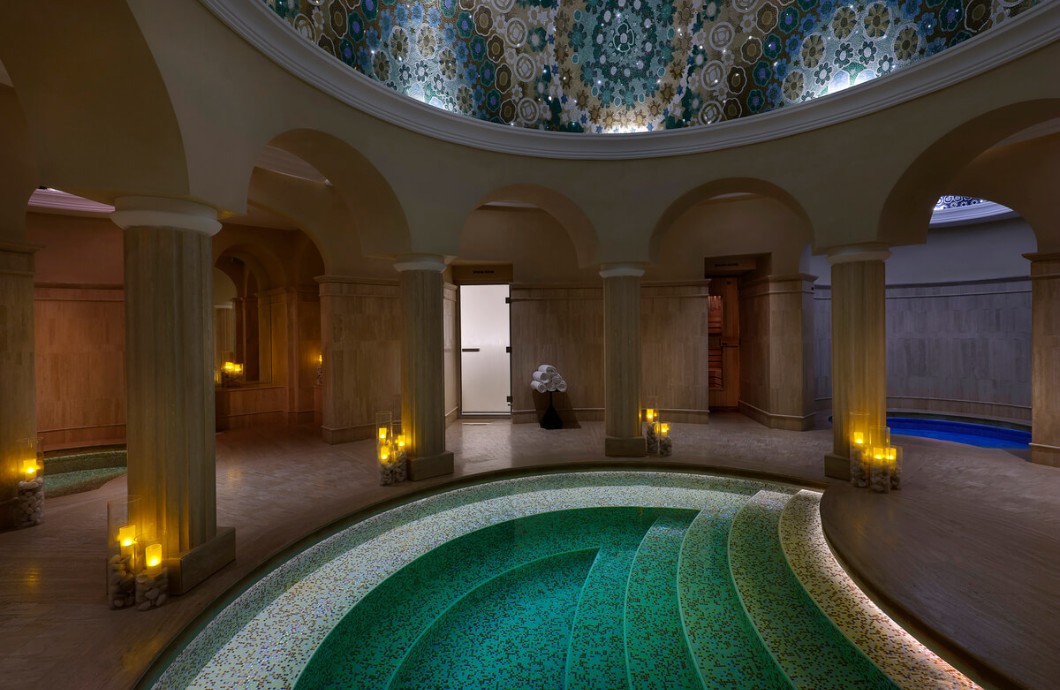 HOTEL:
WHAT: The Ritz-Carlton Bahrain
WHERE: Manama, Bahrain