Waking up to the sound of lapping waves and gently swaying palms and realising that you are in 
a French Polynesian paradise is surely at the top of many travel wish lists for 2021, and we can't think of anywhere better to do so than the new Beachfront Villa Estates at Four Seasons Resort Bora Bora.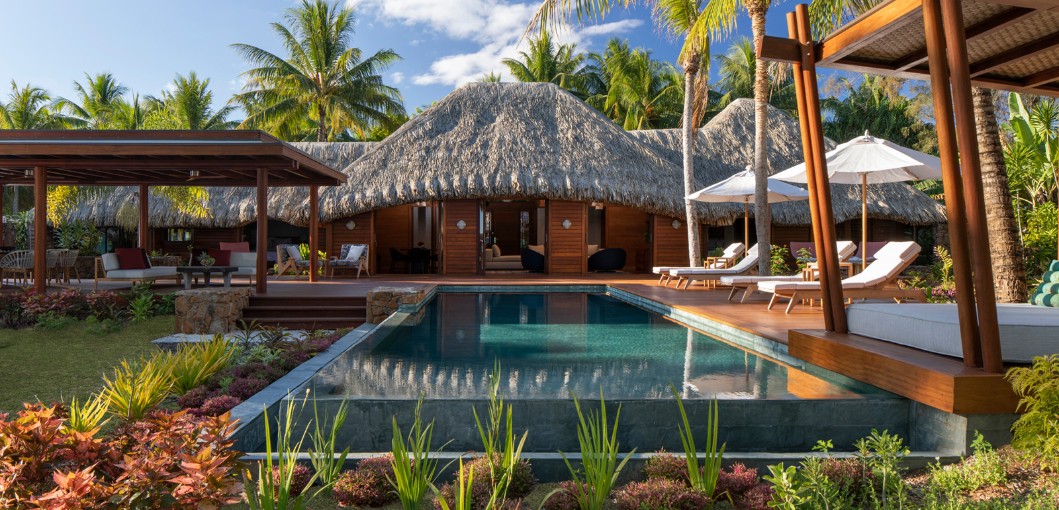 Scattered along the beach facing the island's impossibly blue lagoon, the one- and two-bedroom retreats boast generously sized outdoor living spaces with infinity-edged pools, covered dining areas and warm wooden decks with daybeds and loungers – all looking out towards the dramatic, jagged outline of Mount Otemanu. Hammocks swing between the palms on beachfront lawns, and each estate has its own stretch of white sand beach with direct access to the lagoon, ideal for an early morning swim in this private haven. Inside the thatched roof villas, rattan ceilings tower over spacious living areas and separate dining rooms, while bedrooms benefit from indoor-outdoor bathrooms and deep-soaking tubs.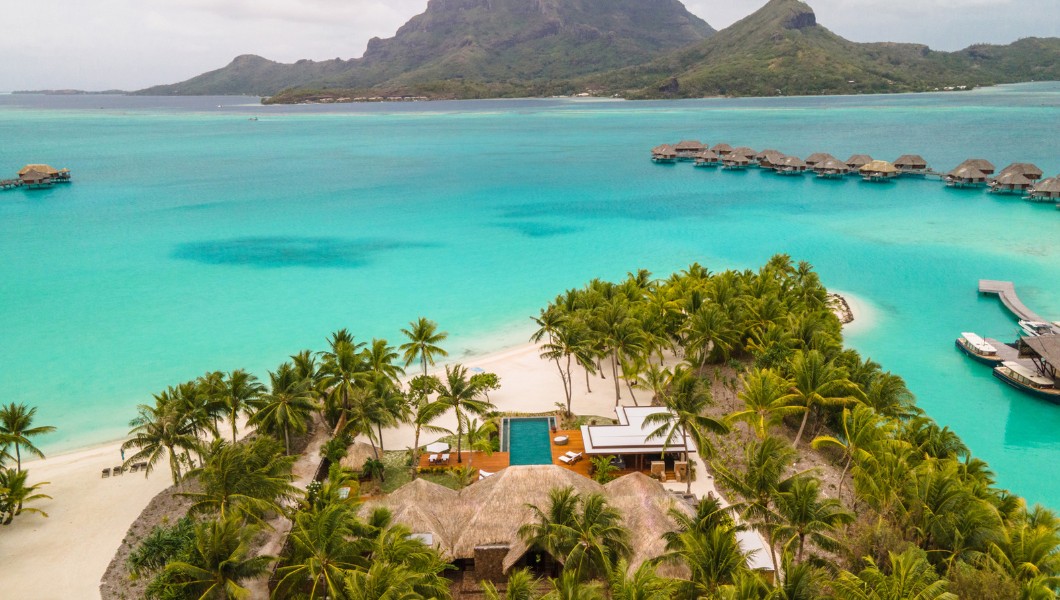 Villa hosts acquaint themselves with guests before they even arrive on the island in order to personalise their stay and anticipate their needs in advance. After greeting visitors at Bora Bora airport, they will accompany new arrivals on the final leg of their journey to the resort on a private yacht and be on hand to arrange every detail through their stay, from dining reservations and spa treatments, to helping to plan their next visit.