While Park Hyatt Dubai opened its doors almost 20 years ago, it has maintained the long-standing accolade of still being something of a hidden gem. In part for its tucked-away position on the banks of Dubai Creek in what is often considered 'old Dubai', and for the fact it's enveloped by so many palm trees it's virtually obscured from public view. But those-in-the-know have been coming here for years, with the five-star property fostering a loyal clientele that appreciate its conscientious evolution and innovation.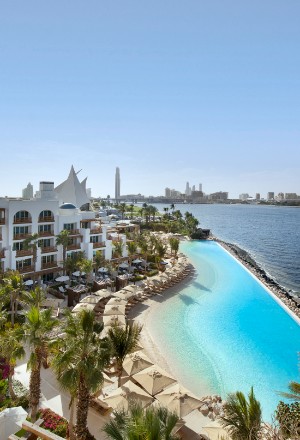 Now part of the new lifestyle destination Dubai Creek Resort, which also consists of Dubai Creek Golf Club, Dubai Creek Academies, Creek Golf Residences, Dubai Creek Marina and Boardwalk, Park Hyatt Dubai has found itself in equally esteemed company, enabling guests to immerse themselves in a panoptic experience, with a place to stay, play, party, pamper and putt.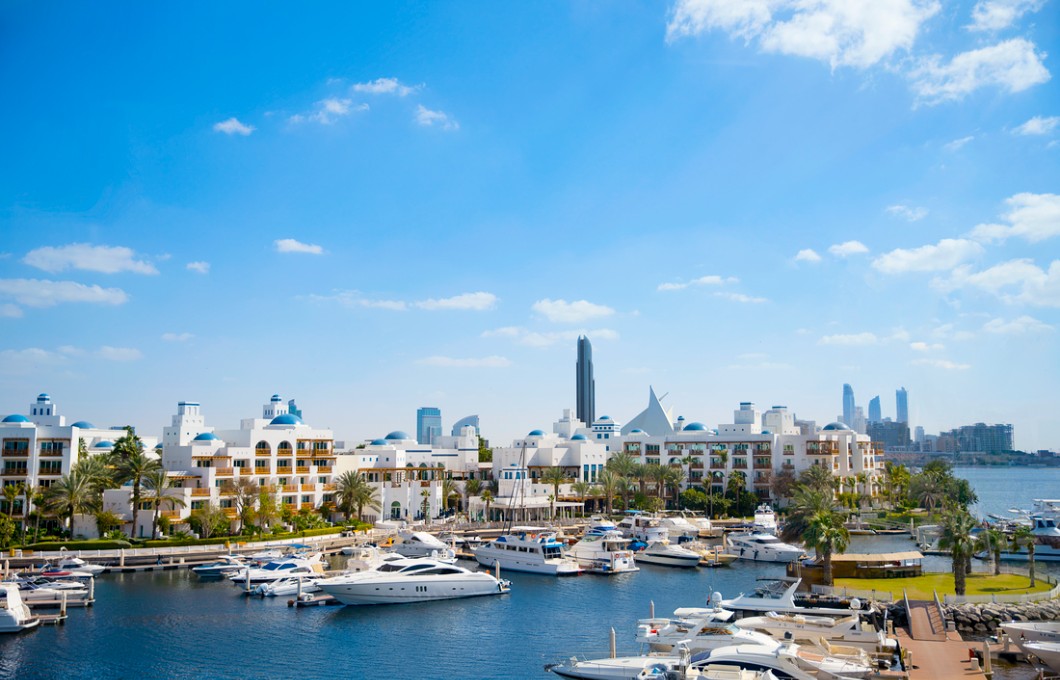 Something that is singular to Park Hyatt Dubai, is its ability to whisk you away to the coast of the Aegean Sea, whilst in the same breath anchoring you in the rich history of the Middle East, such is its mindful blending of Moorish and Mediterranean influences. The tiered architecture, white walls and blue domes are reminiscent of Santorini, with Mykonos vibes found in its beach-side blue lagoon, while the marble interiors, secret courtyards and palm tree paradise bring the Arabian charm.
Something else that feels unique to the hotel is its ambience. It's never quiet, yet never feels full, and that's the ace up its sleeve... Even when the hotel is maxed out on capacity, the design and flow have created so many little enclaves, that you'll never feel like you're just one in a crowd. The service is also exceptional, with staff long-trained in a quiet yet precise delivery, which goes a long way in ensuring repeat guest volume remains high.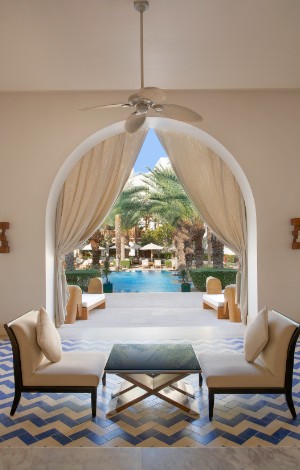 With 223 rooms, including 34 suites – each undergoing a full refurb later this year – each has a private balcony or terrace and, arguably, some of the most beautiful views in Dubai, especially as the sun dips beyond the Creek come night, with the last rays gently lapping the water.
The palm tree-flanked pool is the stuff of legend. Offering something different to a traditional hotel pool, it feels more like something you'd stumble upon at a riad in Morocco. All secretive and alluring, and hugged by courtyard walls, it is what lazy days were made for. A more recent addition is the hotel's Lagoon Beach by Twiggy, which is a little 100-metre oasis that flows over into the Creek beyond, with a private beach and two private cabanas. Exclusively for adults and children over 16, there's a more casual, yet grown-up feel here, ideal for tranquil, uninterrupted sun-worshipping.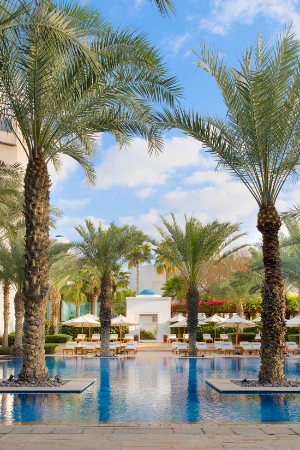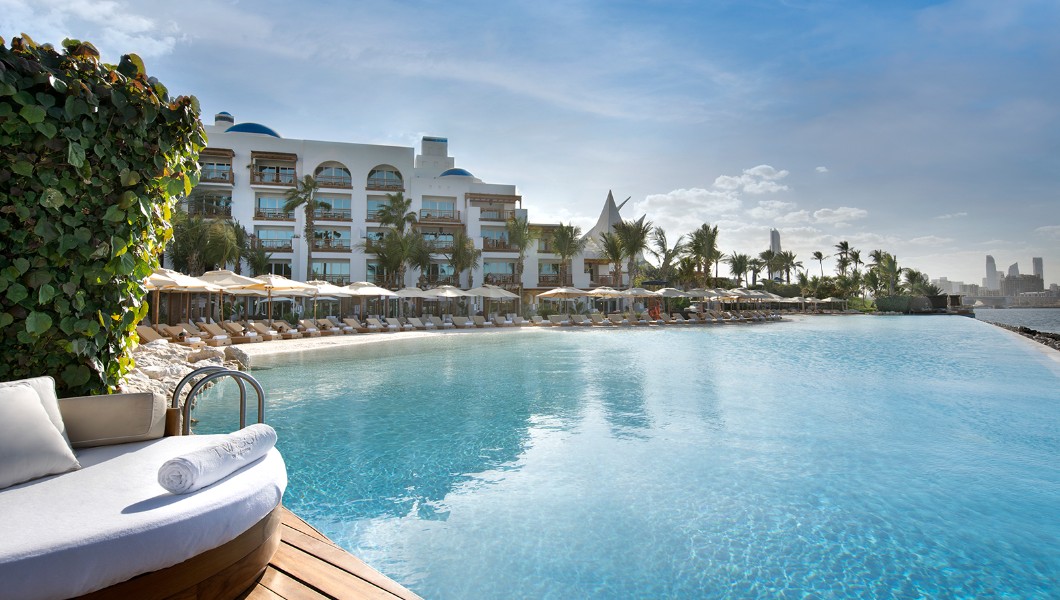 Beyond the beach, there's Amara Spa, a name synonymous with exquisite treatments in idyllic settings. Nestled amidst the calm of private courtyards, many of the rooms feature outside relaxation gardens and showers, where you hear nothing but birdsong and the wind whispering sweet nothings through the palm leaves. Award-winning and rightly so, Amara Spa provides a world-class service that balances expertise with natural ingredients and state-of-the-art wellness techniques.
Once you've brought your mind, body and soul back to reality, it's time to embark on a journey of a different kind via Park Hyatt Dubai's restaurants, from the Mediterranean to Asia and on to Arabia.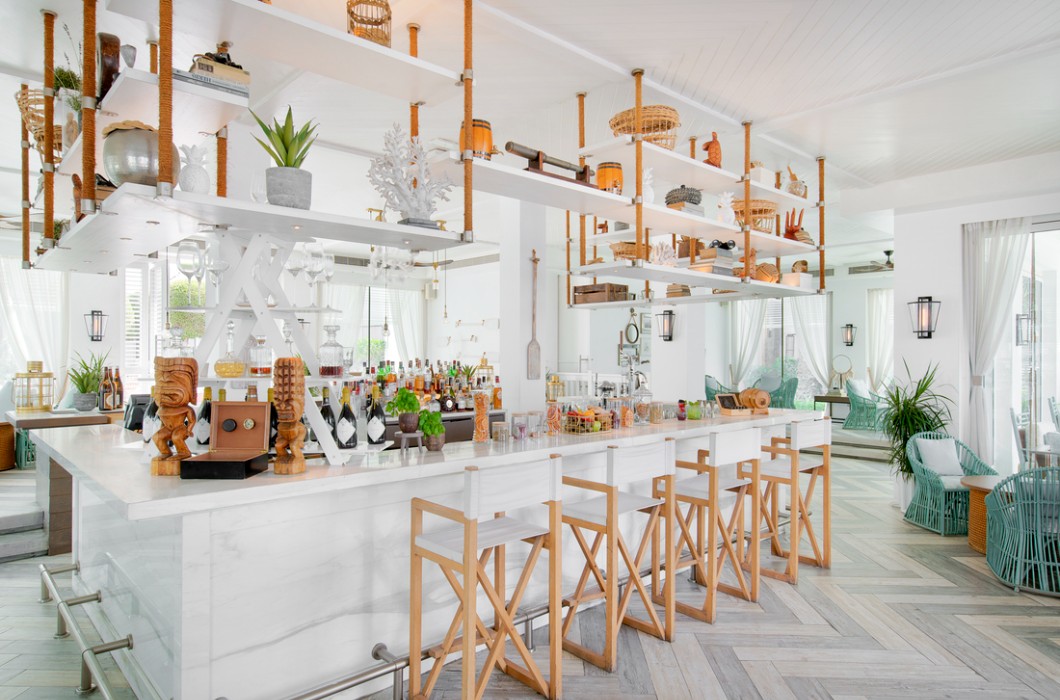 Noépe – which means 'a still place amongst the currents' – is one of the hotel's most elegant outlets, with its Cape Cod-inspired all-white interiors, pops of aquamarine, casual swing-sets and string upon string of fairy lights. The menu takes a wandering through New England, along with Nikkei cuisine, a raw bar, seafood dishes (you must try the Hamachi Tiradito), and steaks served to the gentle hum of waves from the adjacent Marina. A place that is as popular by day as it is by night, it's easy to lose time here and happily so.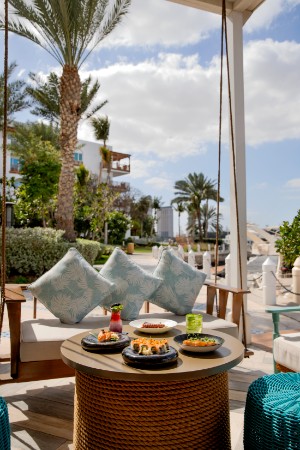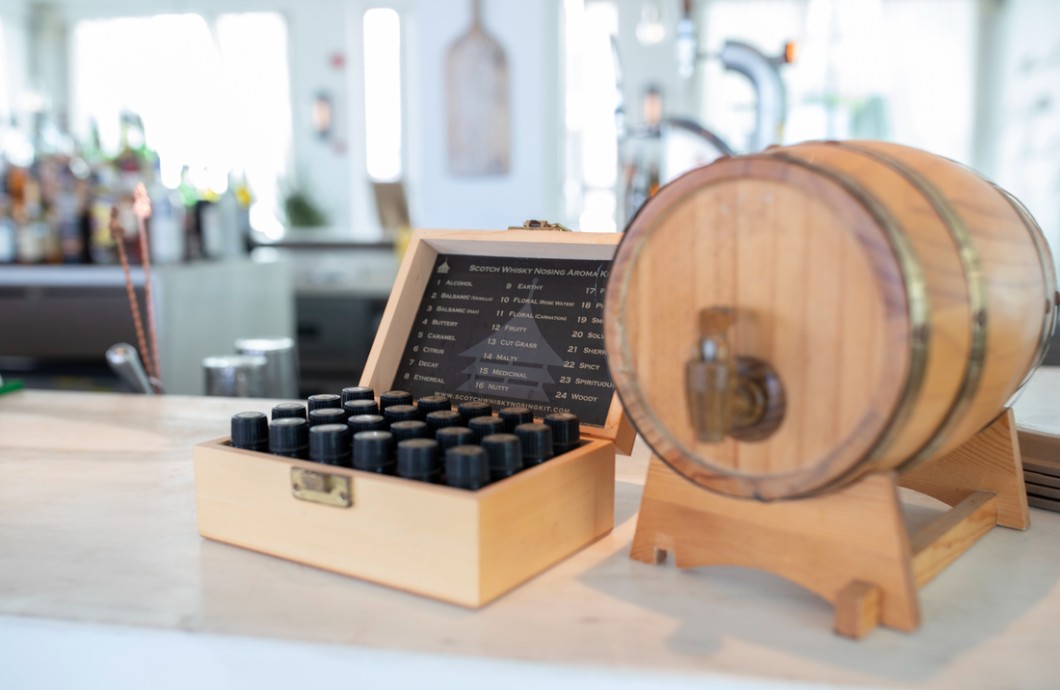 NOÉPE -­ which means a still place amongst the currents - is one of the hotel's most elegant outlets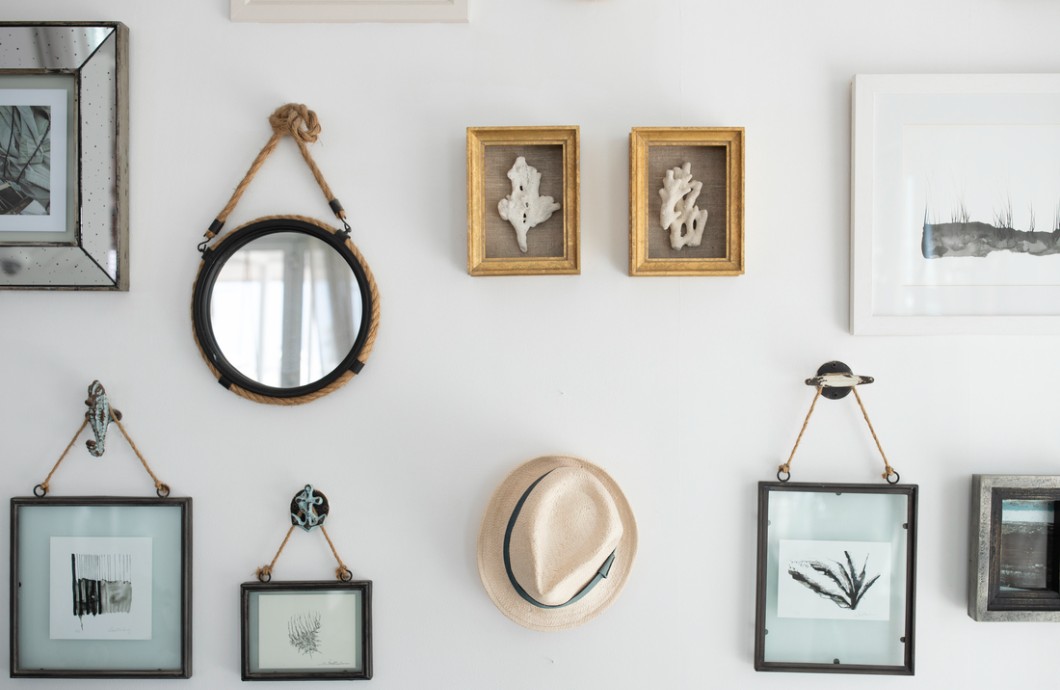 In stark colour contrast, Cinnamon Bazaar is the hotel's newest addition, a kaleidoscopic fusion of colours, prints and patterns across the first-floor venue. Pink material drapes across the ceiling, huge palm trees frame an open-plan-yet-intimate interior, and the smell of spices lingers rich in the air. Part of the Cinnamon Collection founded by Chef Vivek Singh, the menu features regional dishes as well as cross-cultural flavours, taking guests on a journey through India and the Middle East. Taste the best-selling Jodhpuri kachori chaat, followed by the sea bream fillet to see what all the fuss is about.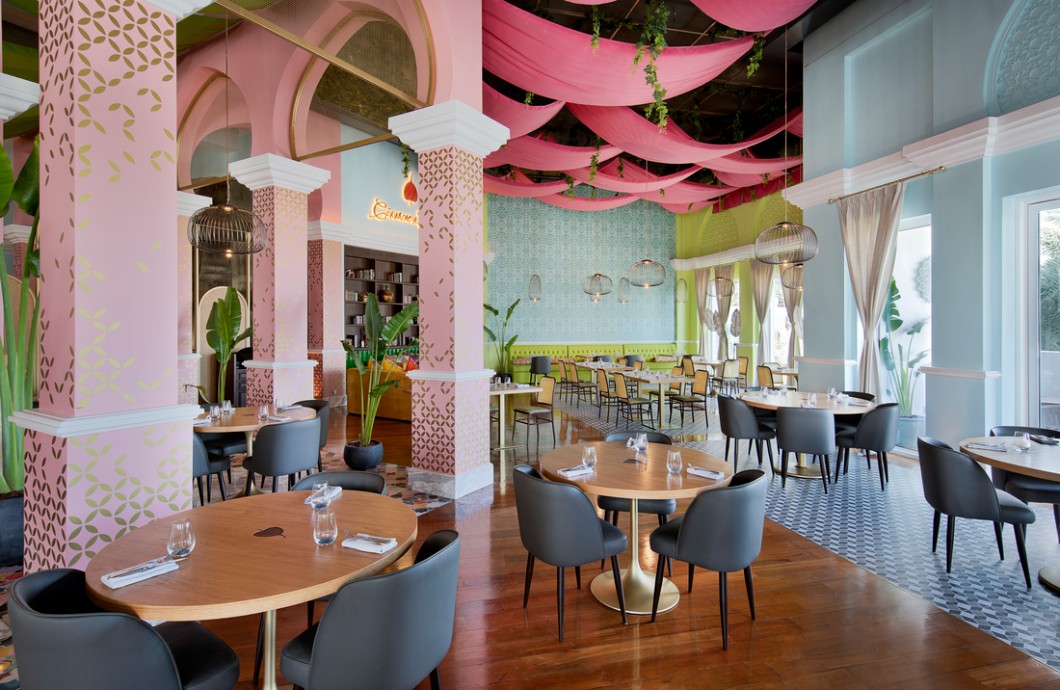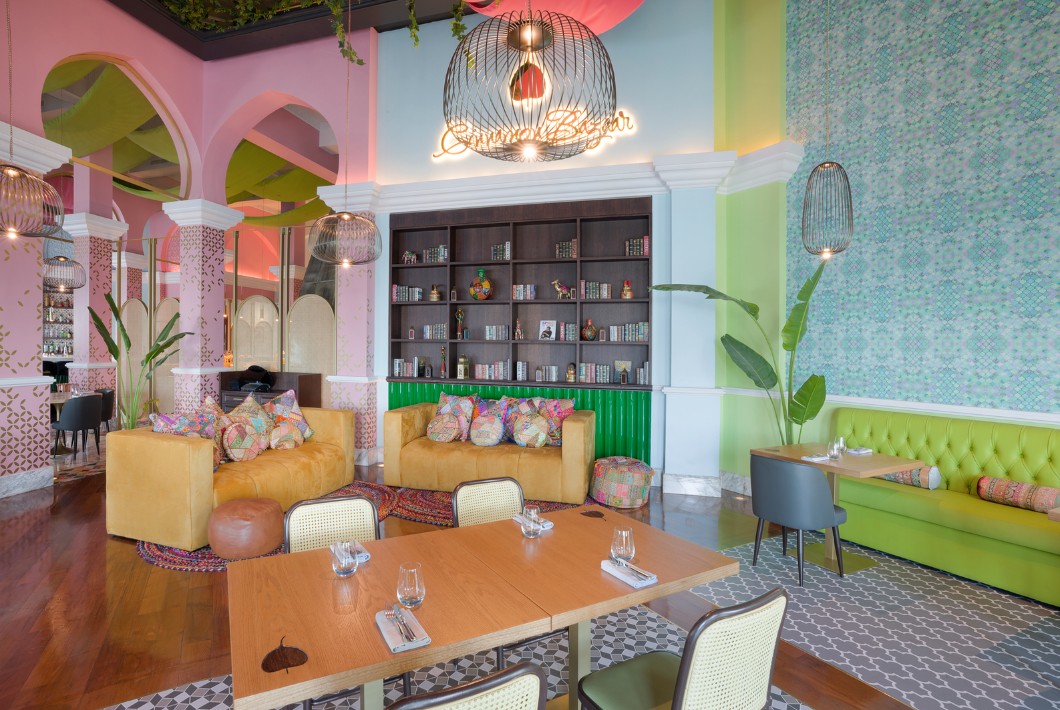 Another beauty of this sprawling property is that everything is interlinked and walkable. Start one end at Boardwalk or QDs to soak up breathtaking views over Dubai Creek Resort's marina, stroll along the creek-side walkways that weave around to the hotel and out the other side, and find yourself at Dubai Creek Golf Club at the south end of Dubai Creek Resort. The second oldest course in Dubai, it also hosted the first ever golf Academy in the Middle East. The 18-hole Championship par 71 course measures at 7,004 yards and is a beauty to play. The Creek becomes part of the action on at least four holes, completely guarding the left side of the fairway at the 17th and 18th holes. There's also a nine-hole, par 3 course at Dubai Creek Golf Academy, suited to beginners wanting to test their skills before taking on the championship course.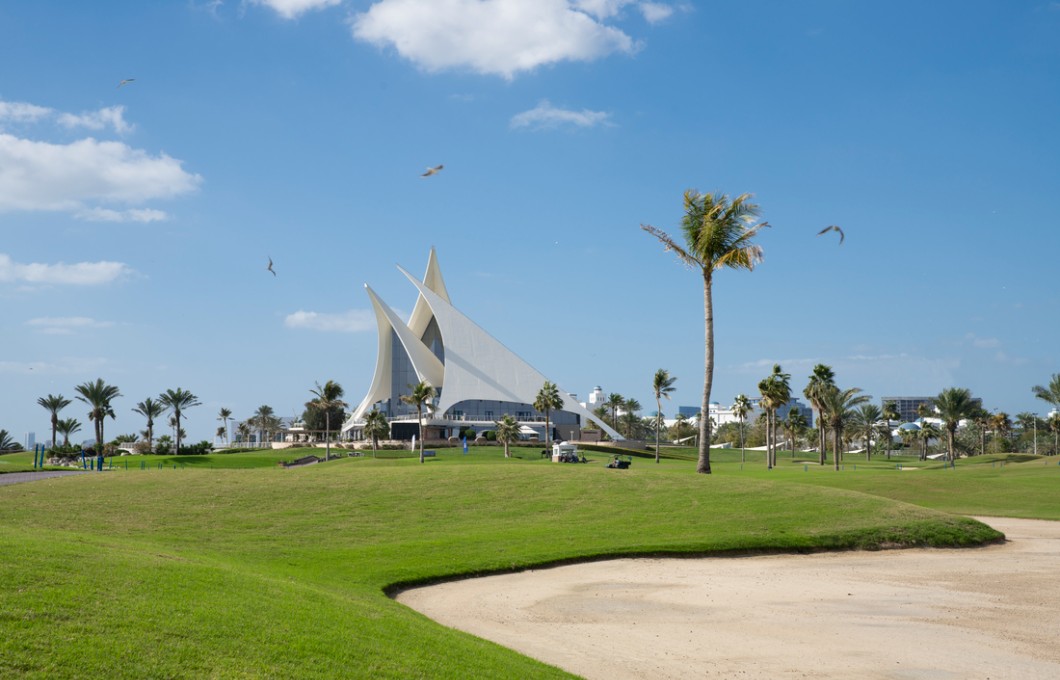 The 18-hole Championship par 71 course is a beauty to play, with the Creek becoming part of the action
When it's time put your irons down, respite and reward is found at Lakeview – a modern space designed to be laid-back and lively. It has an elegant European influence, noted in particular by a prehistoric 900-year old olive tree that was transported from Italy. The natural light here is stunning, as is the 180-degree view over the golf course and Creek from the outdoor terrace. An easy-breezy menu matches the relaxed vibe, with everything from kale salad to samosas, and braised short-rib bao buns to Lakeview Club Sandwich. Spend the day golfing, watch the sun set over the water as flocks of sea birds serenade you from the sky, then stroll back to spend the night in one of the hotel's inviting suites.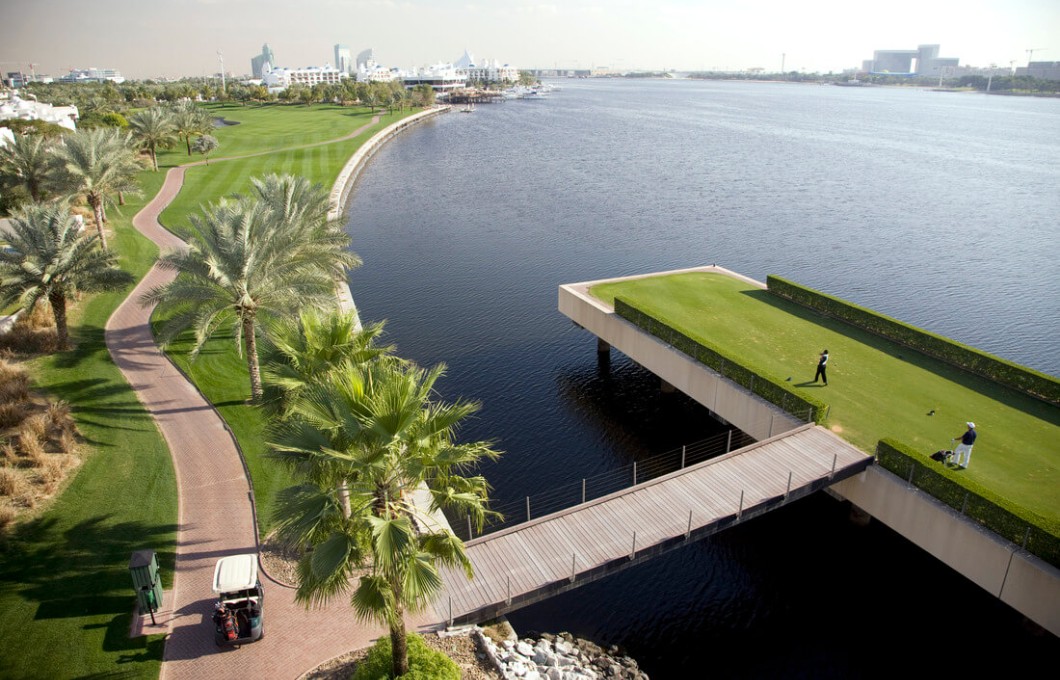 In a city as young as Dubai, history means a lot and with almost two decades under its belt, Park Hyatt Dubai already has a lot of stories to tell. But driven by a desire to change – be it suite renovations, the newly-launched Rossano Ferretti salon or the soon-to-be-added new family lagoon – perhaps Park Hyatt Dubai's story is really only just beginning. Chapter one, let's call it, with the rest of the story waiting to unfold in front of you.
HOTEL:
WHAT: Park Hyatt Dubai at Dubai Creek Resort
WHERE: Dubai, UAE
Photography: Xavier Ansart, White Cube Studio