With palm trees, oversized wooden parasols, and an electric-blue scorpion and coiling asp as company, our table on the terrace at Farrago – W Dubai - Mina Seyahi's latest restaurant opening – gives off easy Arabesque vibes. With melodic Arabic lounge music in the background, the space is where contemporary meets heritage, with traditional designs riffing off a modern menu. It's a colourful concoction of mosaic floor tiles, patterned cushions and patchwork pouffes all the way to the dishes sent out by Chef Hari, a Nepalese native mastering the art of authentic Lebanese cuisine.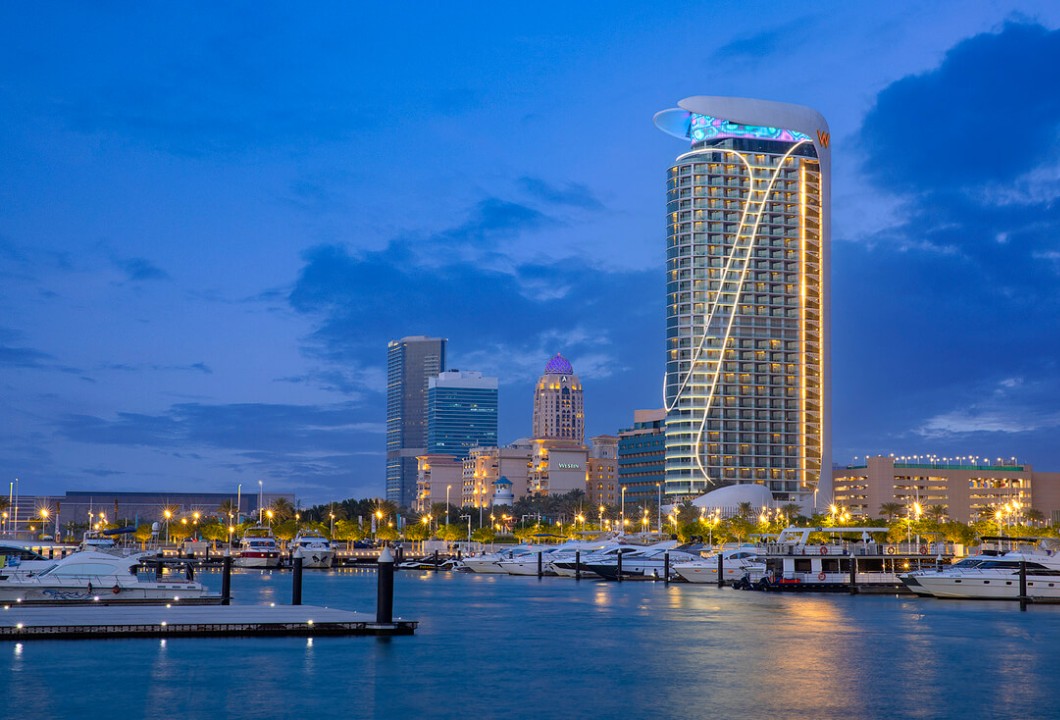 The menu is a bazaar of traditional food given a modern makeover, such as truffle falafel pita, Wagyu manouche and beetroot and goat's cheese moutabal. The pairings are unexpected and clever, pushing the limits of tastebud recollections. The plating is also happily unpredictable too: a platter of prosaic crudités given fresh artistic license, with spring vegetables all the colours of the rainbow – from blush-pink radishes to emerald green baby gem – served on ice with truffle labneh. The seven herb and avocado hummus and carrot and black garlic muhamara require finger delving at the end when the pumpkin seed crackers run out, while the crab rakakat with harissa mayonnaise showcase a new way to present the more classic cheese rakakat.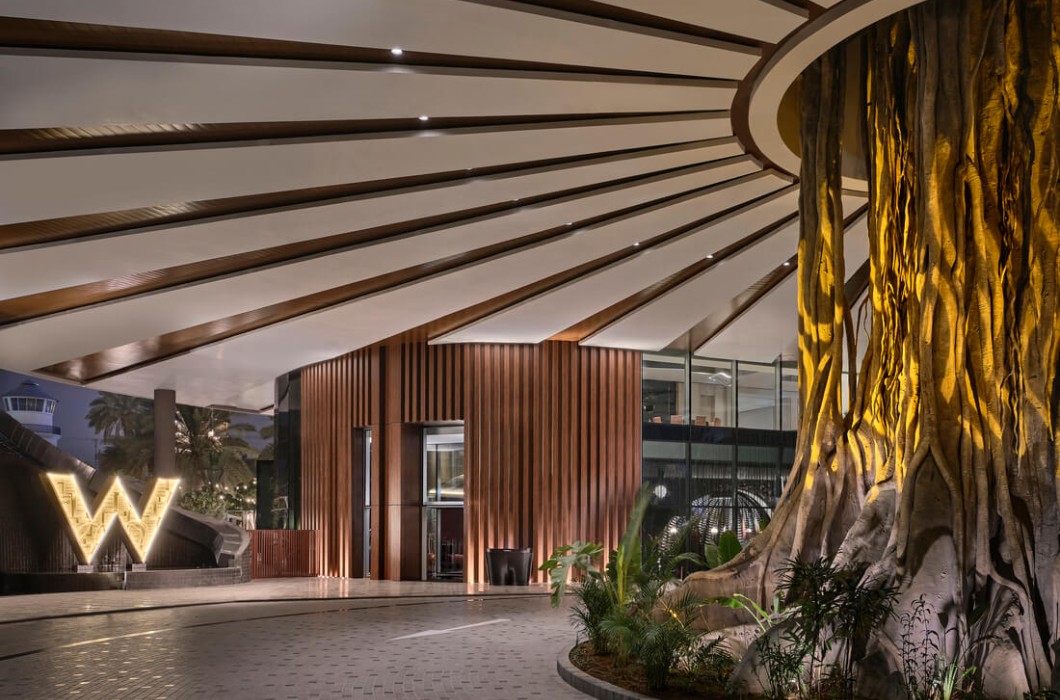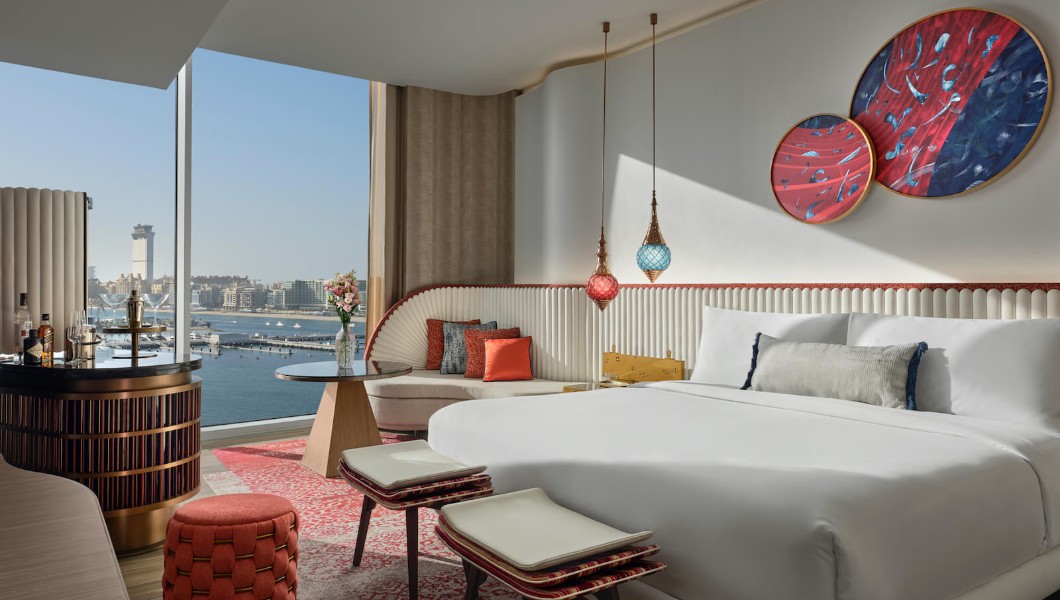 A whole-baked cauliflower with coconut cream, curry aioli and crumbled beetroot is heaven sent, as is the vegan strawberry cheesecake with cashew cream and passionfruit coulis, proving that plant-based cuisine need never be boring.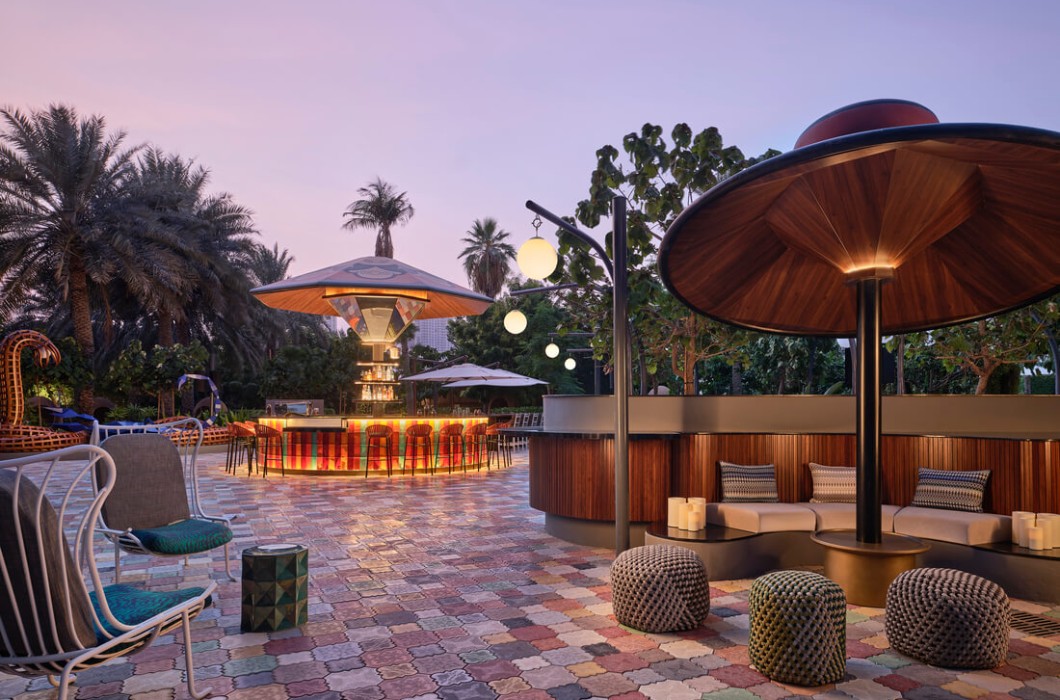 Then, when dinner's done, Farrago's resident Al Hakawati mixologist (traditional Arabic storyteller) will take you on a journey somewhere only they know one sip at a time. Enjoy the ride.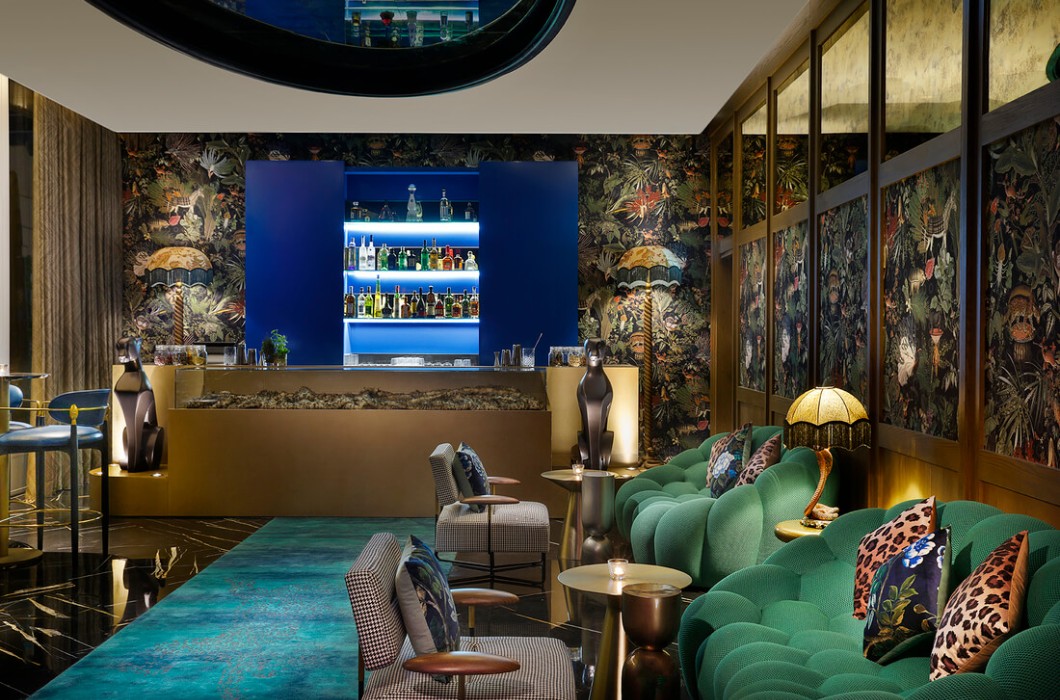 Whether you segue from supper to spa or head to BAR-B Spa for a sunset sip before indulging in a treatment, this 30th-floor sanctuary is as cool as they come.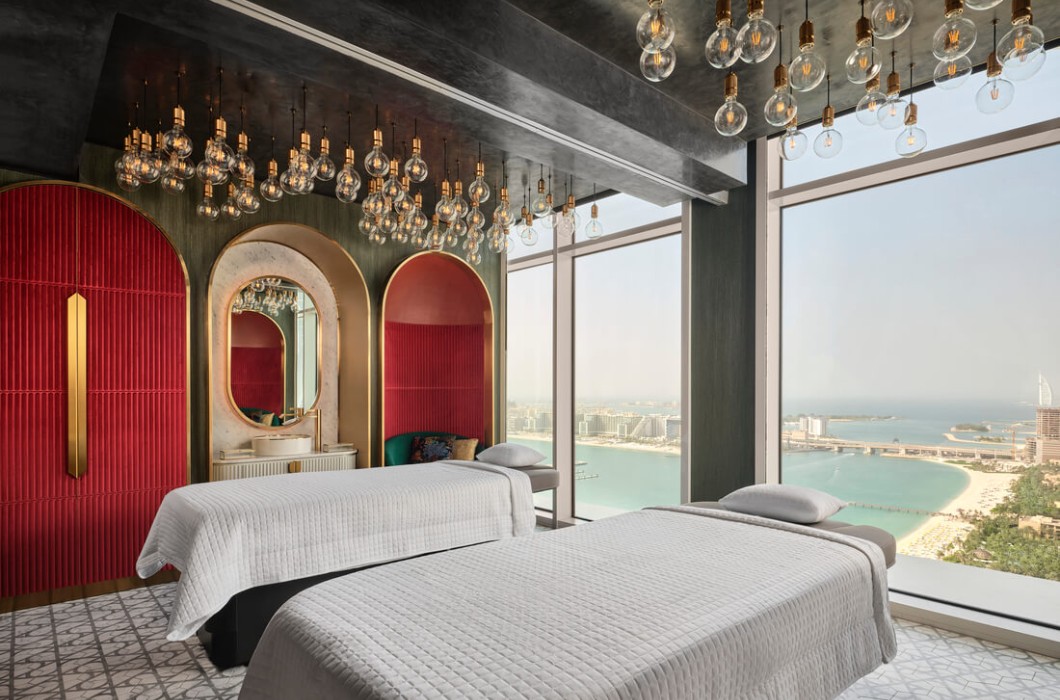 Different in design to anything I've seen before, the space pulses with Middle Eastern reference points – when the inconspicuous door slides open, it's like entering an Arabian palace and Aladdin's cave all at once. Treasures, colour and curiosities everywhere. Palm tree-printed wallpaper gives off maximalist White Lotus vibes, a chandelier of suspended blown glass creates floating water droplets, and lavish materials – from silk to velvet to satin in greens, orange and yellows – instil boudoir vibes. Corners filled with curios nod to Arabian culture, with shisha pipes, glass jars of Turkish Delight and tassel curtains all easy talking points.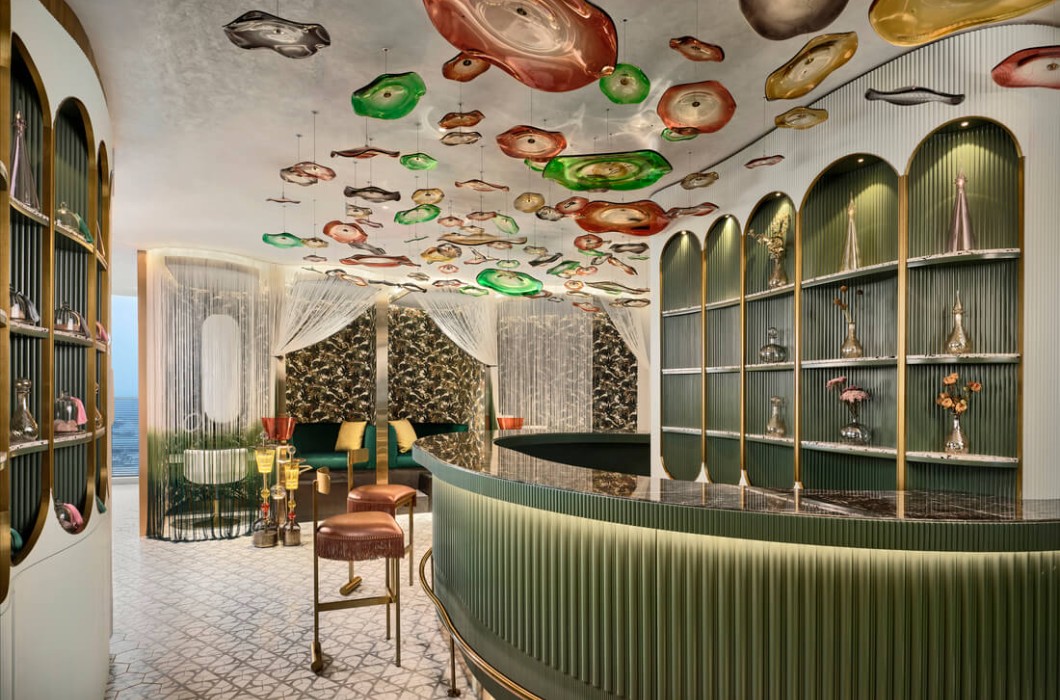 But the design isn't the only thing BAR-B does differently. Rather than seeing a spa solely as a space of solitude and serenity, it looks at the experience through a different lens, one where socialising and pampering can go hand in hand.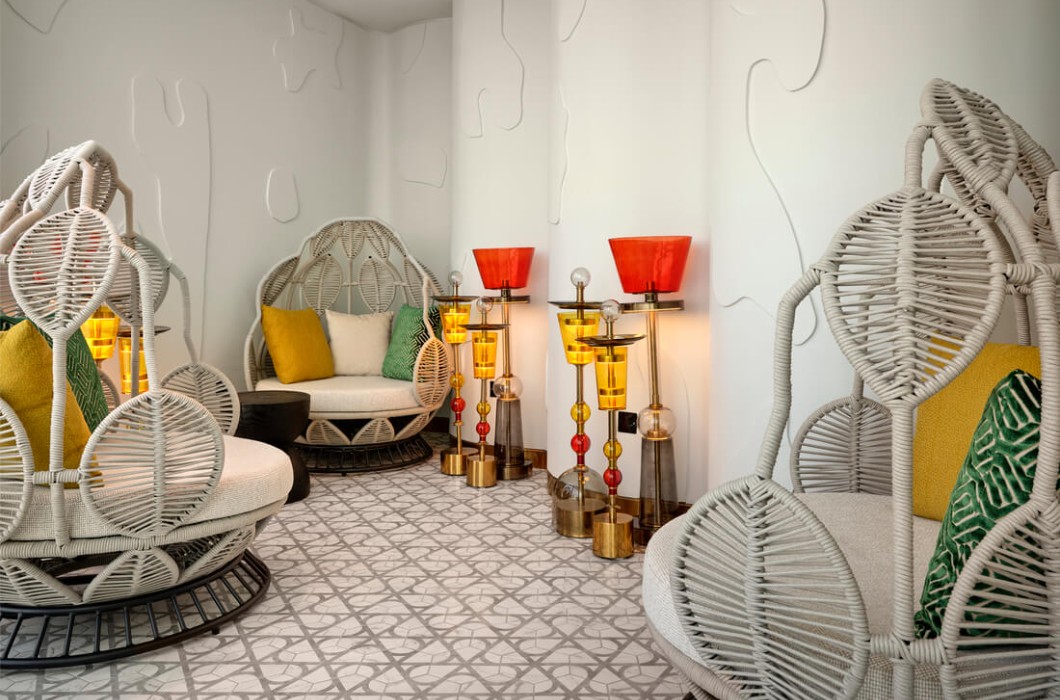 Cocktail culture is at the heart of BAR-B's experience, with a bar all set up to serve you something cold and bubbly, infused and refreshing or caffeine-fuelled before you start your treatment. Sunset views definitely put in the most effort from the 30th floor windows, so make sure you're clever with your treatment timings. Sipping a glass of Prosecco, and watching the sun go down as the city's lights flicker on from this vertiginous vantage point is pretty spectacular.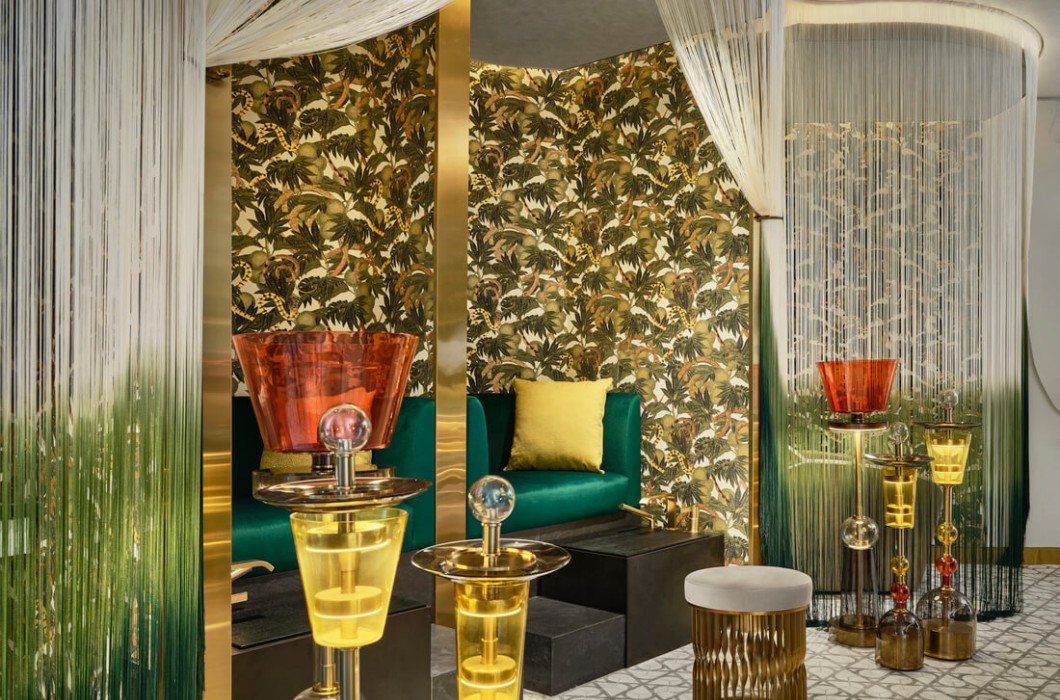 The couple's treatment room is the biggest and best, thanks to the views, with a ceiling of naked bulbs that hang like a blanket of stars and rich colours of red, greens and golds to reiterate that luxury Arabian aesthetic. As we're ushered into our robes, I question how I can 'accidentally' take it home. It's like a wearable cloud and is the softest thing I've ever worn.
The spa menu bounces between 'Get Dolled Up' facial treatments to 'W.W.H.D. – What Would Huda Do' serenity, vitality and performance experiences, and Glow Glow Glow body treatments, all using 111Skin's industry-leading products.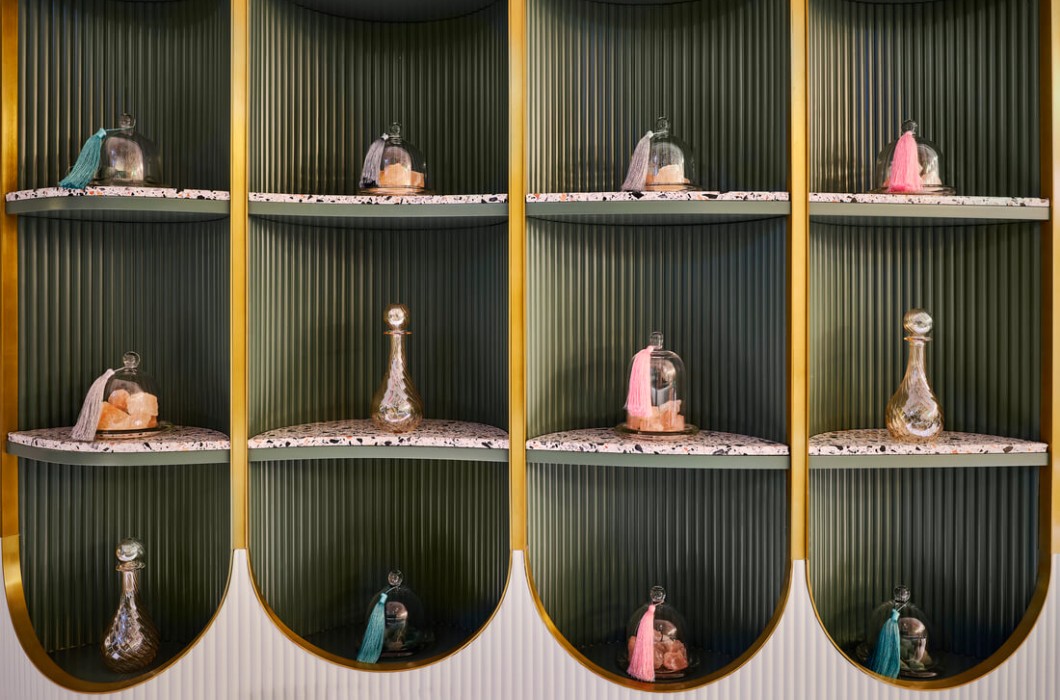 The Celestial Black Diamond Non-Surgical Lift Facial comes recommended, the spa's most comprehensive anti-wrinkle facial. It is 90 minutes of pure skin indulgence, with an eight-step regimen using 111Skin's products to help brighten, exfoliate, cleanse and hydrate. Ayu, my therapist, has gentle hands with the softness of touch, applying Celestial Black Diamond eye cream, smoothing out various masks and peels, massaging in an antioxidant essence, gently scrubbing with a rose quartz exfoliator, minimising wrinkles with contour gel and a smoothing wand massage, all whilst giving my face more TLC than it's ever known.
I leave with a promise to Ayu that I'll do better by my skin, scooping up a 111Skin Molecular Hydration Mask and Y Theorem Repair Serum on my way out. But the truth is, BAR-B and Ayu are the magic ingredient in all this. So a better promise would be to come back and do it all over again. Throw in the robe, and I'm there...
Stay:
WHAT: W Dubai Mina Seyahi
WHERE: Dubai, UAE