The Trump International Golf Course, Dubai is already one of the top courses in the region – when can we expect to welcome a Trump hotel?

I've done many things in the Middle East – probably about 90 hotels in my Wyndham and Starwood days – but you are going to see us there when the president is no longer the president. The issue for us is that we voluntarily said will not do a job outside of the United States when he was elected to avoid any wrong impressions. We didn't have to do that and I wish I could turn back the clock because I don't think we got any credit for that. We wanted to do the right thing, so it was just self-imposed. Once that is lifted, in either two or six years, we will turn up our international profile significantly.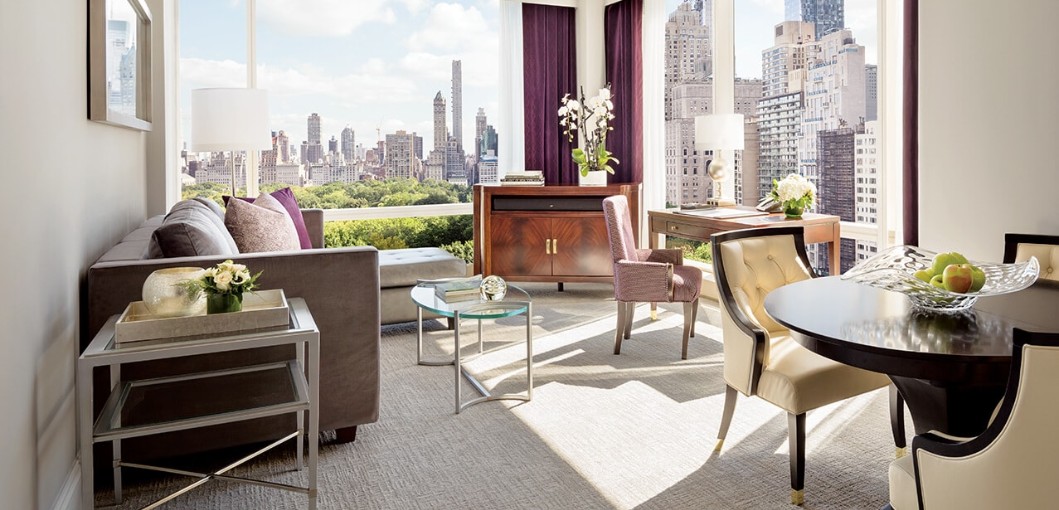 So you must have pending business plans in various countries, in terms of new openings?

Yes there are a few things, of course. We have two large resorts underway in Indonesia and Bali; two large golf resorts and they are the only ones in the pipeline because they had been underway before [we made the announcement]. We had to back out of many, many deals that we had cooked up because they were not signed, but they were done because these are all people that I knew before. I have to call them and say, "no can do", but all those can be resurrected again. Another thing is that we are a family company – we are a private company – we are playing a long game so we don't have to hit shorter results like most companies do. So, we will do them all when it's the right time.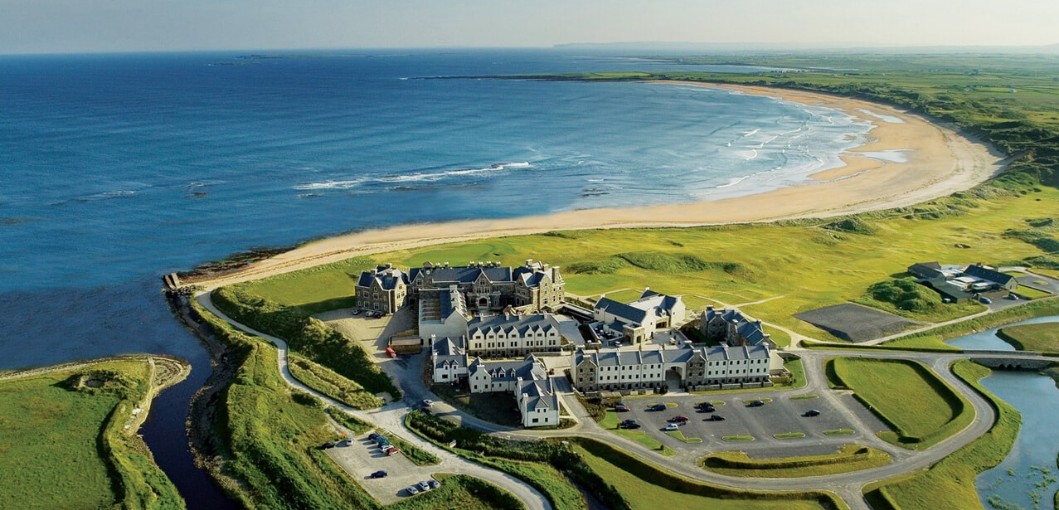 The Trump International Hotel Washington, D.C. did something amazing with the old Post Office building – is there a common DNA throughout the brand?

It's very easy to explain the brand. There are no two hotels alike. The DNA is iconic buildings in iconic locations with significantly superior service. It's the hospitality industry and you better be good at it because every hotel can say, "we have great service", but it really is what we do. You arrive and sign a little form if you want to; you want hot milk or hot chocolate, or what is it that you want during your stay? That's really the easy way to sum it up but it goes much further.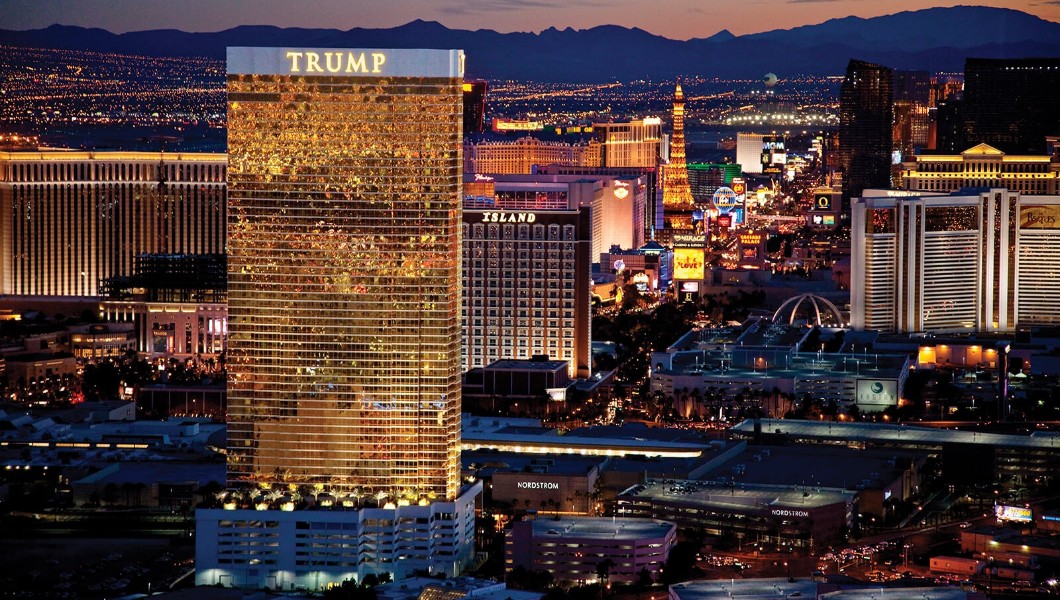 The mantra for our employees is "never settle" – there is always a better way and always answer "yes". Find a way to do it. It is also important to us to be in the right location, which is the reason that we created another brand called Scion. I can't put a Trump hotel in Omaha, Nebraska, and we were only a single brand company so we needed another offering to do what it is we do. So that's why we came up with Scion. It's a new brand that we are rolling out.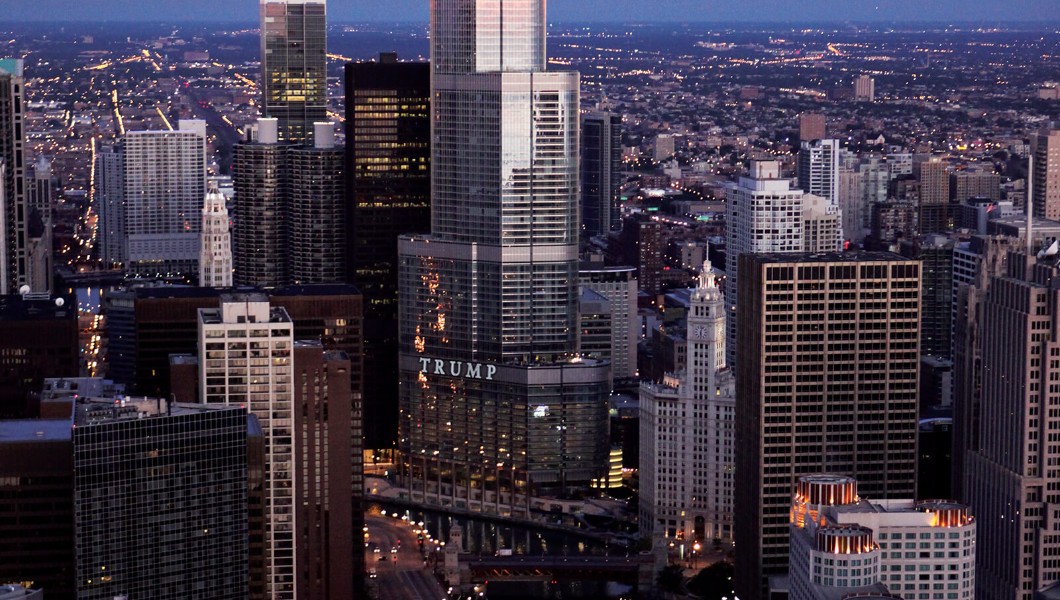 How is Trump International Hotel Washington, DC doing so far?

It was an old post office and it had been there, dormant for a hundred years – typical of bureaucracy. The thing was in a run down, dilapidated condition and it had a little food mall in it. It was horrible. Now the hotel is doing amazing, not to mention financially. The help understand the DNA of our service – and I think we are the only people on the planet to have ever done this – we offer hotels that became Forbes Five-Star properties in their first year in both Vancouver and Washington. And to understand Forbes Five-Star, 75% of the scoring is service and 25% is physical. So to get two of them in their first year obviously means we do what we say we're going to do. So we've got a great building, but a great building with marginal service is not a great hotel.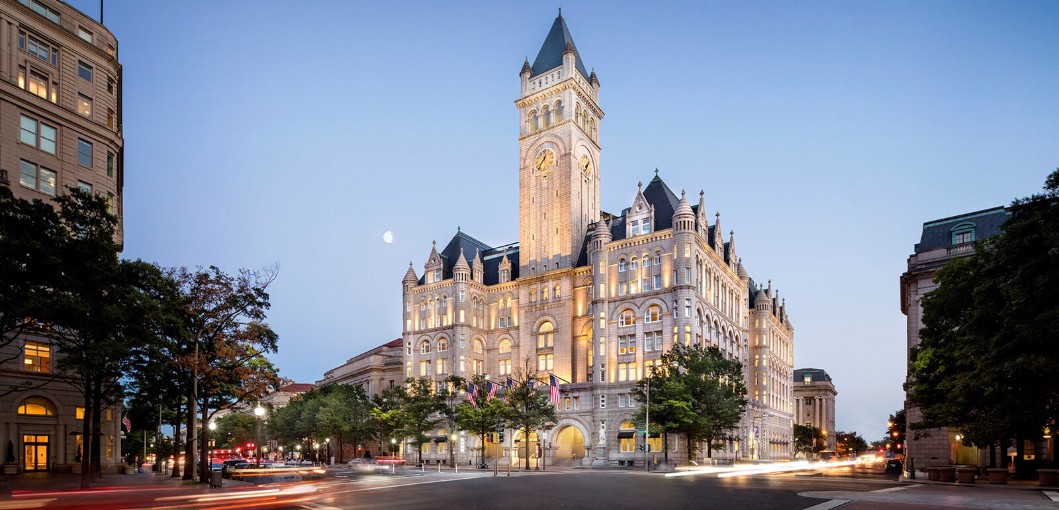 Is there a Trump Hotels training scheme for those transitioning from other brands?

So let's start with some basics. I would never place a general manager from outside the company to open up or look after one of our hotels. They have to live the culture and that will always come from within. One of the cool things about the company is that because we are not huge we can move people all over the place to provide them with career opportunities. So in Washington, we brought in people from every one of our other hotels. They raise their hand first and they're in, then we hire more people. We send in a task force of our people, so rather than have the manager run housekeeping, we will have a housekeeper from the company to work with the housekeeping in the new hotel. We have videos and we have training that explains who we are and what is our DNA, but the best way to do it is working together and we believe a lot in that. It's a great way for new employees to learn but it's also a great way for our existing people to get hands on participation in our growth.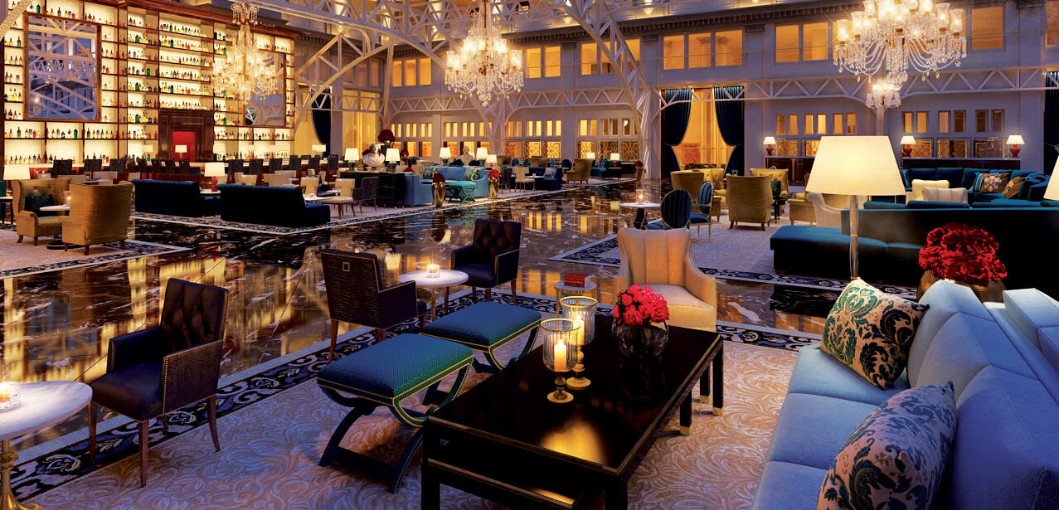 What else is in the pipeline in terms of golf?

Both the resorts in Indonesia have golf but they fall under the same restrictions I just told you about. So what we really focus on is how do we get continually better with what we do in execution for hotels that exist today. And I think one way is brief hiatus on the international growth. It makes us better at what we do because we're not at all distracted. That's full focus. So a guy like me, who would normally be out 75% of the time working on development? Now it can be a 100% of the time. That's not true because I spend 25% of the time on development in the United States but the rest of the time allows me to be here. The team says, "can you join us?" and that's important so I'm not overly distracted.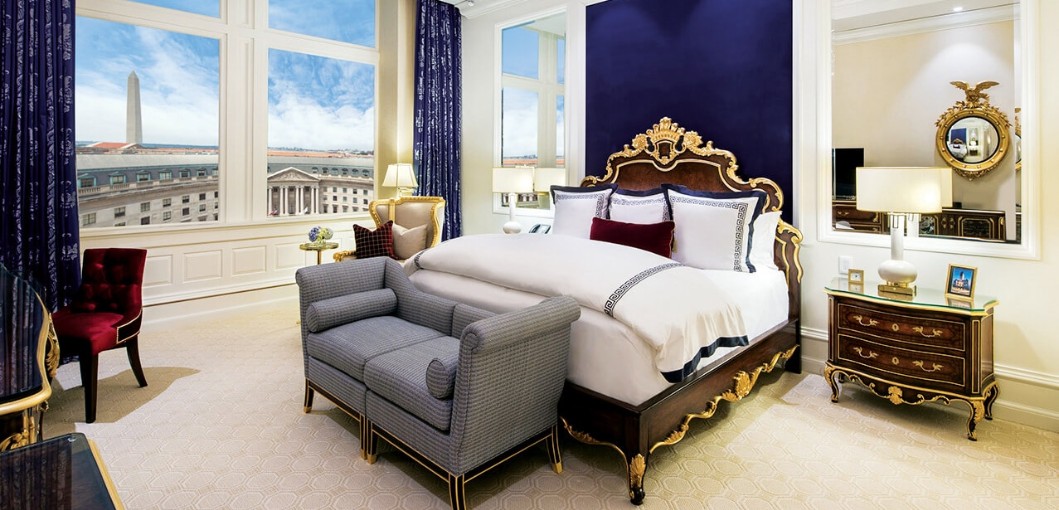 With regards to the president, there must have been a "Trump effect" on your business over the past few years?

So here's the honest answer – completely honest. I think for a brief period of time, during the campaign, it was a hit and miss effect. And if you think about it in context – and one of the things we work very hard on is to try to assure people that there's a major difference between Trump politics and Trump hotels – we are not political. We just run great hotels. So where it affected us that for a brief period of time, people did not differentiate. I'll give you an example – we did lose people staying at the Chicago property for a month but not because they didn't like Trump or the hotel. If there are 2,000 protestors standing in front of your hotel and you're a customer, no matter how much you like the hotel, he'll say, "I'll come next time".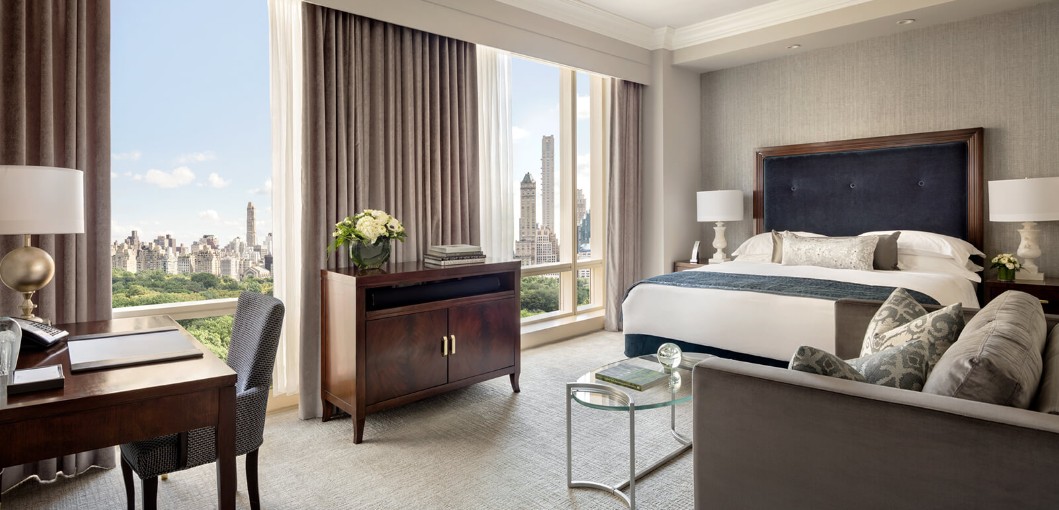 So to that extent there was an effect. It was for a period of time in a couple of isolated places where that was the example that happened. Virtually every one of our hotels is where they always were at or is doing better. So if a hotel is now running, for example, a 102% at market share and it used to run a 110%, was there an effect? I don't know if it's because of the president or because a new hotel opened down the street. If we'd been punished, our businesses would be failing but that's not the case. The NBA pulled out two and a half years ago, that's true, but they've been replaced by other businesses who have always wanted to get in and couldn't. So on balance, I can see that our hotels perform really well against the market. Think about all these stars – we have more Forbes Five-Star hotels as a percentage of our portfolio than any company in existence today. To the luxury traveller, that's kind of the validation we want. I don't care if we have the plaque, I may have said this, but it's more about the validation to our consumers. They mostly want to know, "am I going to be in a great hotel? Am I going to get great service? Is it going to be personalised service?"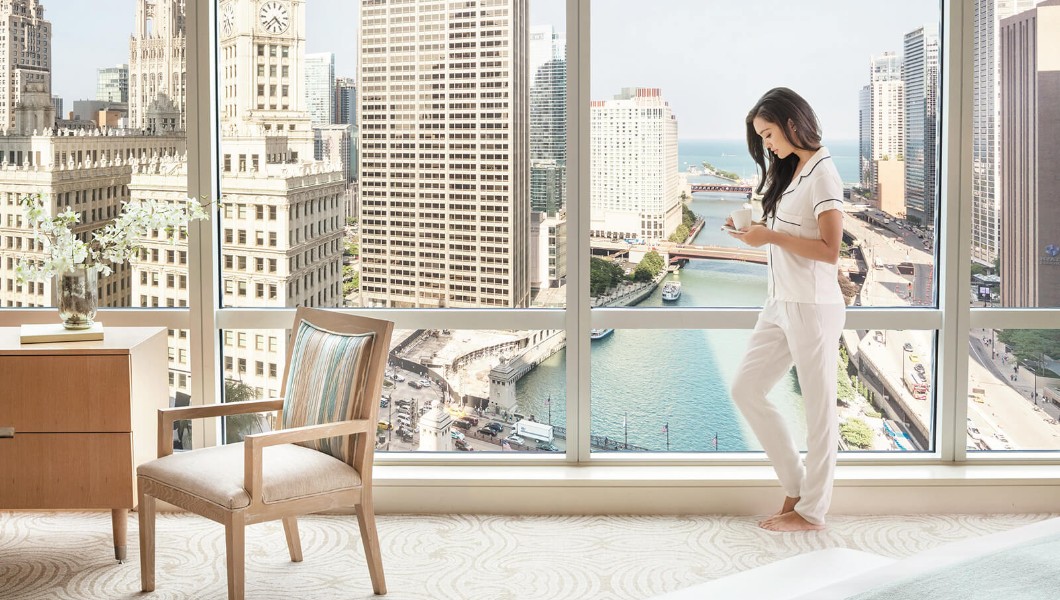 Looking to the horizon in terms of hospitality trends, are you looking at any new technologies or innovations?

Let me give you a few examples because I am a contrarian when it comes to new technologies. I don't want to invent anything. Steve Jobs didn't invent the iPhone, he innovated the iPhone. What I'm focused on is that you need to stay alert to what a customer really wants and find a way to do it better. I feel like the company's in a pendulum swing with technology.
What a real luxury customer wants is the interface, the human being. This is the hospitality business, which relies on great humanity. So I don't want to have my iPhone open my doors, I want an employee to help you, if you want it, and not to depend on technology just to save labour. I gave a conference a few months ago and said the industry should stop spending on technology and start spending more on people. Recruiting great people, training them, helping them to be great hospitality provides. So my stance here is that we stay alert to it.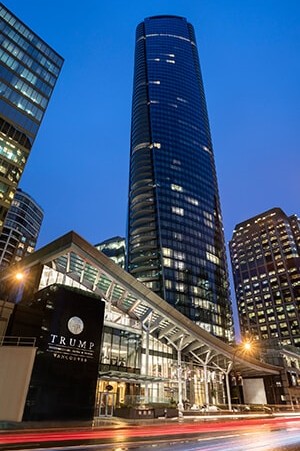 We do want to stay abreast and provide people with what they want, but not as a standard. So if you don't want to have an iPad in your room that opens your windows, opens your doors, all that stuff, then we are not going to have it. So I don't think the industry really innovates well. I think there's always this push to announce something new without respecting whether it's the right thing to do or is this news. So we don't chase news. If you know what a luxury customer wants – for example, our incredible sheets – then what that company should do is every year be sure they are buying the best sheets. So we really focus very heavily on "let's be sure we're doing what you want better than anyone else". Maybe it's just because I grew up in the business and I've learned enough to say I don't need to be the guy with the new announcement, I need to be the guy where the customers are saying, "that's the best hotel, that's the way to run the business".
NB: This interview was conducted before The Trump Organization announced it was cancelling plans for Scion and American Idea Hotels – two previously announced brands that had not yet launched. Portions of the interview have therefore been redacted and the following statement was shared upon request:
"When politics are over, we will resume doing what we do best, which is building the best and most luxurious properties in the world. The interest in the Trump brand has never been stronger." – Donald Trump Jr.