Jumeirah is still expanding its sprawling complex of hotels, restaurants, private beach and entertainment venues on Dubai's coastline, with the latest instalment recently unveiled at its centre. Fort Island is a stunning new expansion, adjacent to the auditorium and conference area, which is the home of the annual Dubai International Film Festival.
The expansive area is large enough to contain 87 double decker buses and is surrounded by Jumeirah's three-kilometre watery network, where visitors and tourists can take water taxis to and fro from the souk area and three five-star hotels. Madinat Jumeirah now offers the largest hotel event space in the UAE, with the latest expansion now offering 1,750 square metres of space – tripling the venue in size. The space will now be used and is set to host banquets, parties, exhibitions, product launches, music concerts, weddings, sports events and festivals for up to 1,400 people.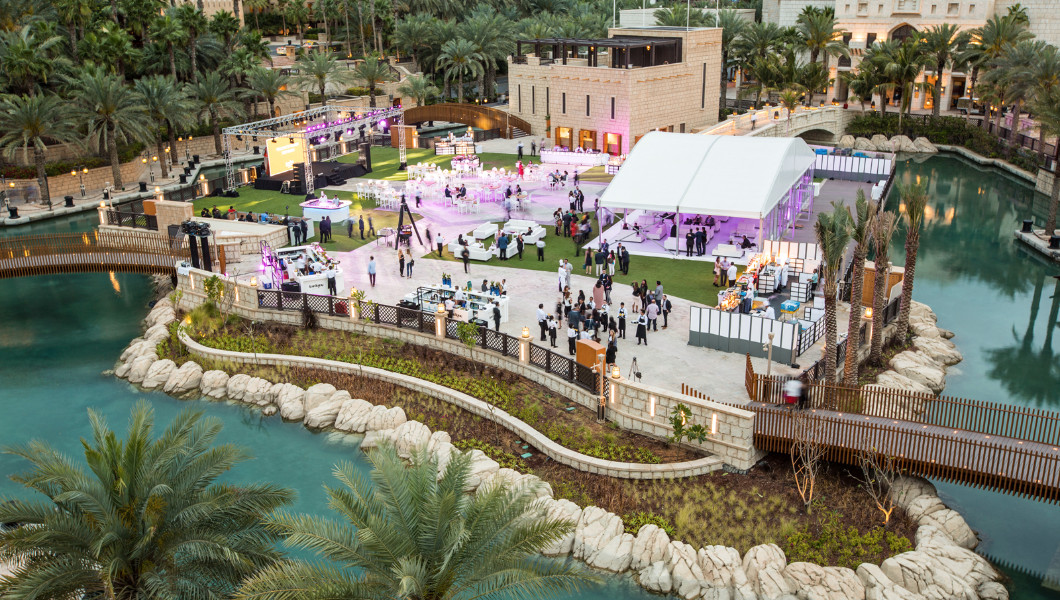 The launch neatly fits Dubai's respect for heritage, with longstanding plans by the Architectural Heritage Department to restore a total of 220 historic buildings by the year-end. In keeping with Dubai's emerging cityscape, however, Fort Island launch had its modern twist, with a 3D mapping wall displayed Arabic pattern projections, showcasing options for client events and Tai Chi and Kung Fu techniques conducted by "Master Can", a 34th-generation warrior monk of the Shaolin Temple.
Guests were also invited to preview a menu designed by the resort's exec chef, Dirk Haltenhof with The Palladium Electric Band performing alongside a DJ. "This redevelopment demonstrates our commitment to continually enhance the guest experience and we look forward to catering for a larger and wider range of prestigious events for the meetings, incentives, conference and events industry," said Margaret Paul, the resort's GM.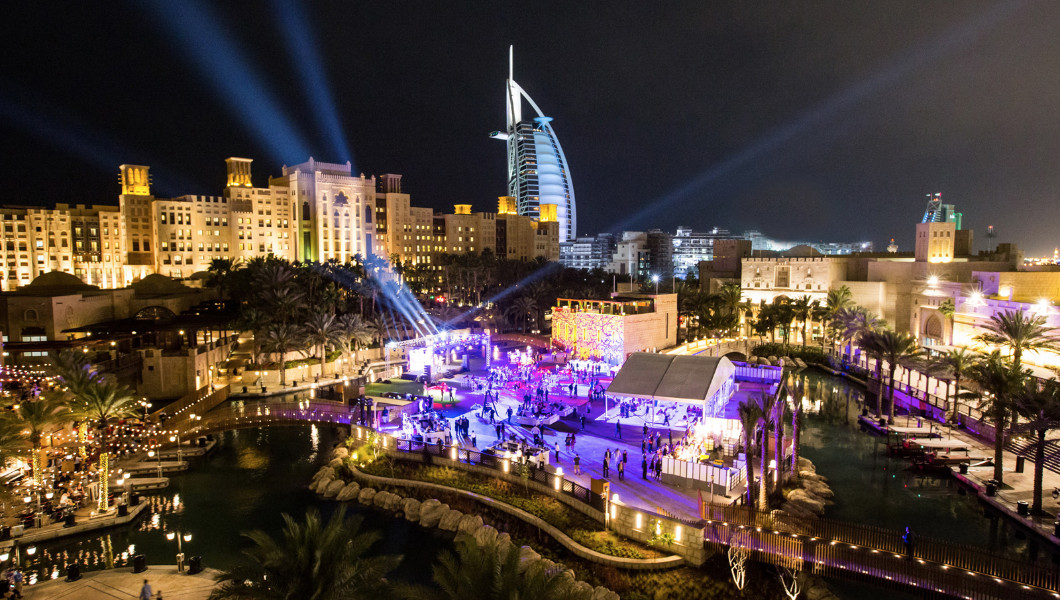 The venue was unveiled just as construction of the upcoming Jumeirah Al Naseem hotel "topped out". The Madinat's newest hotel is set to open late summer as a 430-room resort within a resort, with reservations now available from this week for stays after October 1. Arabic for "sea breeze", the name Al Naseem was chosen to reflect the hotel's location as well as its innovative inside-out design, which is said to evoke a sense of peace for those choosing an calmer Dubai experience. Pictured below is the hotel's exterior and a rendering of one of the presidential suites.