There are some hotels that hang on the coat-tails of a nearby historic site or neighbourhood, and there are some that are the living, breathing soul of it. The Fullerton is the latter. Flaunting a coveted address that's a destination unto itself, the 1874 national treasure served as New South Wales' postal service headquarters till 1996, before being reimagined as a luxury hotel in 1999. And as of last October, The Fullerton aka the award-winning hotel collection, is guiding the property through its next chapter, after taking the reins from the Westin Group.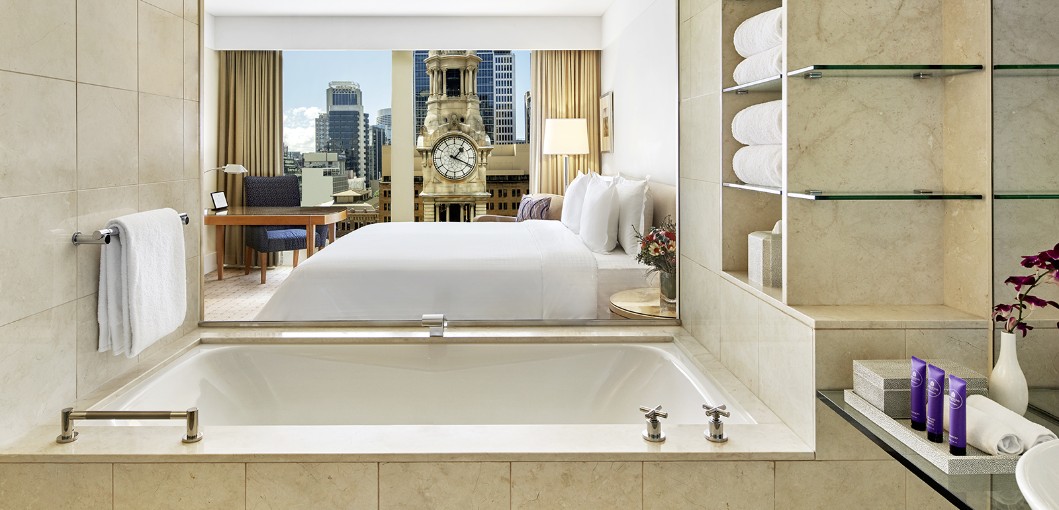 The brand with a penchant for revitalising heritage icons (including its flagship Singaporean property) had its work cut out with this grand Victorian dame. As part of a seven-month restoration, 
30 stonemasons eco-cleaned its façade for 38,400 hours with steam and toothbrushes to preserve the patina of the sandstone. This keen eye for detail and care extends to my 30th-floored corner executive suite, where I'm spoilt with Harman Kardon Bluetooth speakers, TWG teas and Balmain amenities.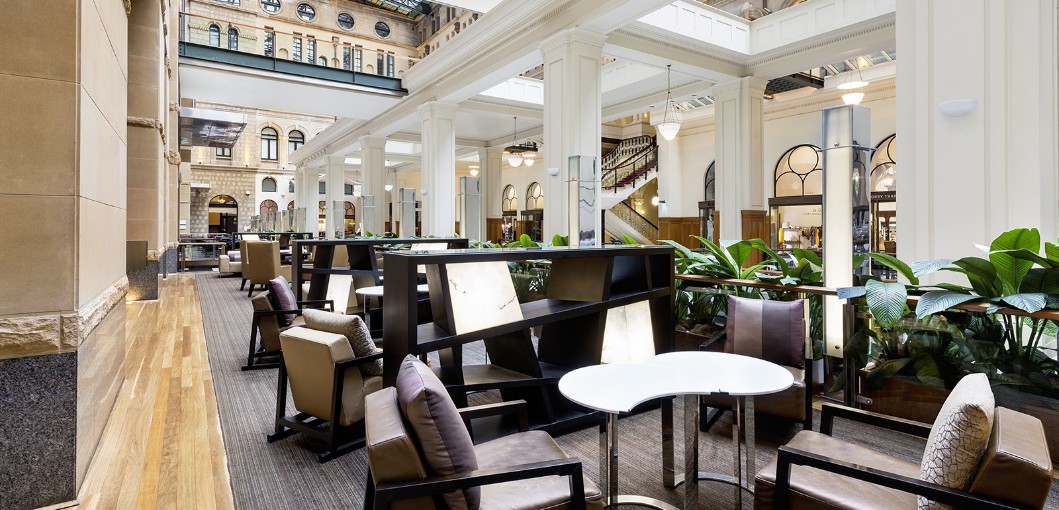 Striking a perceptive balance between modern business lux and neo-deco elegance, it boasts tan leather armchairs, cosseting beds and floor-to-ceiling windows that invite the city's iconic skyline in. Another spot to drink in those Darling Harbour and Anzac Bridge views is the bath tub, a rare luxury in the CBD explains Nicolas Stuart – one of its legion of staff who has lived out two decades of his life at these storied premises. "At one time the GPO (General Post Office) was the city's tallest building and distances used to be measured from here," he discloses like a proud dad. It may be dwarfed by cloud-piercing office buildings these days, but James Barnet's magnum opus remains a defining part of central downtown's streetscape.
The building's crowning glory is its 73-metre-tall clock tower (best viewed from tower rooms on levels 14-31) – a rendezvous point of yesteryear with an eventful history. Before the advent of smartphones, 1950s Sydney-siders would say "Meet you on the steps of the GPO", right beneath the clock. Dismantled during the air strikes of 1942 and kept at Maroubra beach, it was restored in 1964 and has been chiming every 15 minutes from 9-to-9 since!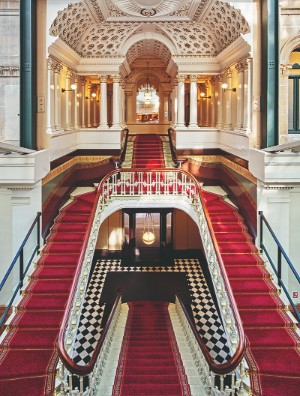 My lux lodgings are one of 416 rooms and suites spread over the Fullerton's glass-clad tower wing in its skyscraper annex and heritage wing. Bridging old with new is 
a sweeping walkway on level six, suspended over a light-flooded atrium. It's bookended by The Place restaurant and a replica (but nonetheless impressive) Italian Renaissance-style spiral staircase. Guests are free to roam the heritage wing's time-warped corridors, lined with vintage photos of Sydney, 
or sashay straight down to Martin's Place, the buzzing civic heart of the city, which places the Fullerton squarely in the CBD. The hotel keeps fashionable company with Tiffany & Co., the Burberry flagship store and newly re-opened Louis Vuitton on the doorstep. From here, it's a breezy 15-minute stroll to the historic Rocks district, Museum of Contemporary Art and iconic Harbour Bridge.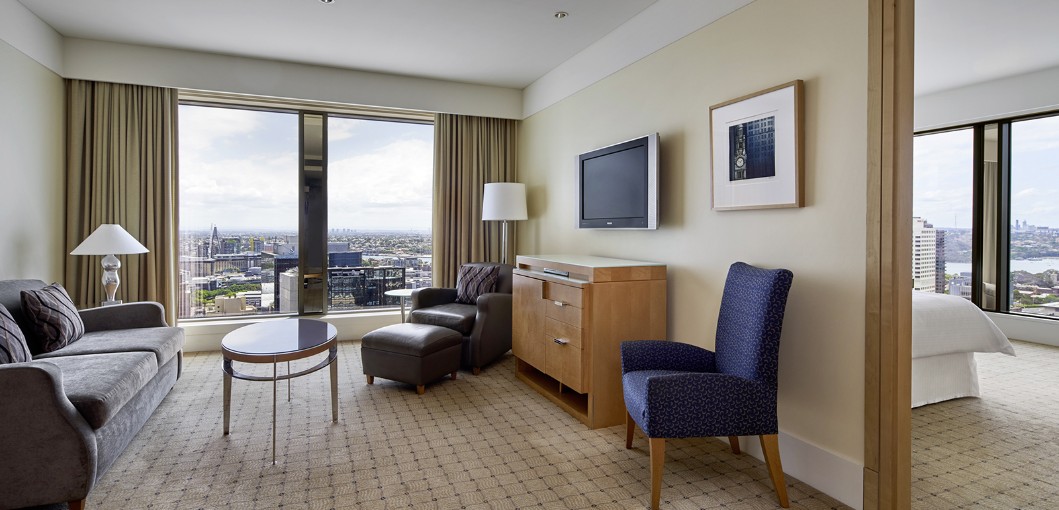 Later that evening, I trade 'Places', for the hotel's Southeast Asian and Australian restaurant overlooking the GPO's heritage courtyard. Fleet-footed waiters deliver fragrant fusion fare like fork-tender wagyu beef rendang, seafood laksa (a spicy Malay broth) and kong bak pau (braised pork buns). A masterstroke by Executive chef Gerrit Schellenberg has been infusing local ingredients like Cowra lamb and Queensland red emperor fish with Singapore's hawker flavours. It's impossible to escape the hotel's tangible history from where I'm seated. Arch your neck and you can spy the portholes where GPO workers (divided into women and men at each gable end) connected calls and sent telexes, 
in what was the nerve centre of NSW's telephone and mail communication.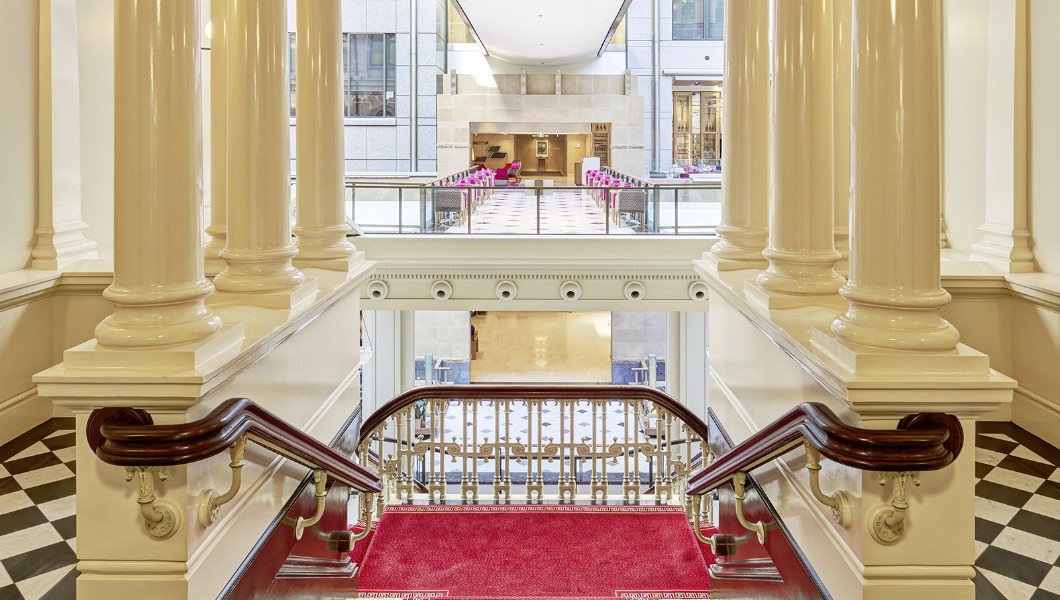 Divulging other little known facts of bygone years are the hotel's complimentary heritage tours, held every Friday and Saturday. 
A highlight is the scandalous story of the Fullerton's Pitt Street frontage, designed by Italian sculptor and immigrant Tomaso Sani. His carvings of ordinary people in the 1880s, like a miner gloating over his gold (versus the classical figures on the buildings other façades), caused a public outcry when they were unveiled in 1883.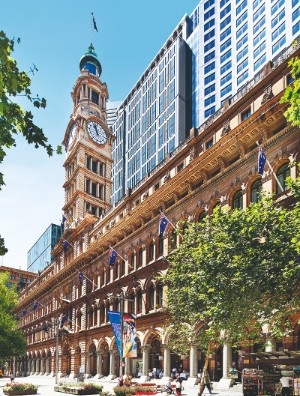 Back inside the hotel's inner courtyard, I round out my stay with a very British afternoon tea. The Bar gives London's Dorchester a run for its money, with towering silver tiers of treats like smoked salmon mille-feuille with caviar, warmed clotted cream and jam scones, and pandan lamingtons. These moreish sponge cakes, along with its signature gin-based Sydney Sling cocktail 
(a fruity ginger and blood orange juice concoction), are a subtle nod to the hotel's Singaporean affiliation.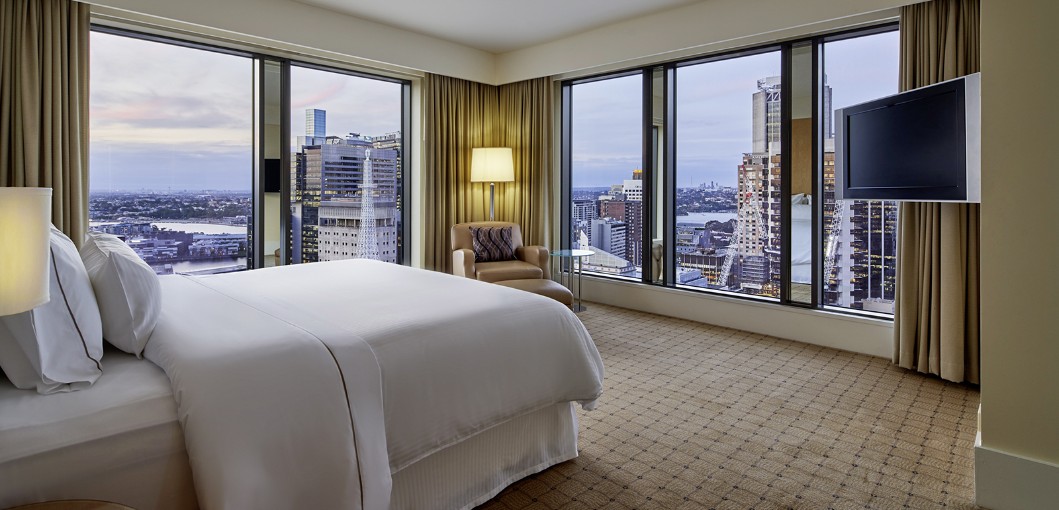 Champagne flutes now clink where horse hooves once clip-clopped when ferrying mail to and from the GPO's sorting room. 
The scene inspires me to do something I haven't done in years – pen a postcard. Complimentary and affixed with a Fullerton stamp, guests are invited to send them from the hotel's very own vintage 
red pillar-box. It's a nostalgic touchpoint that reminds us of the simple joy in receiving personalised post in the mail. The very same warm and fuzzy feeling I'll be taking away from my stay.
Stay:
WHAT: The Fullerton Hotel Sydney
WHERE: New South Wales, Australia
TEL: +61 2 8223 1111