A week spent at the award-winning Chenot Palace Weggis can be truly life-changing. Utilising the Chenot Method – a unique blend of treatments based on traditional Chinese medicine combined with the latest scientific advances in Western classical medicine – it's the place to go to recharge and set yourself on the path to a happy and healthy life. Discover what happens when you check in to Switzerland's latest wellness destination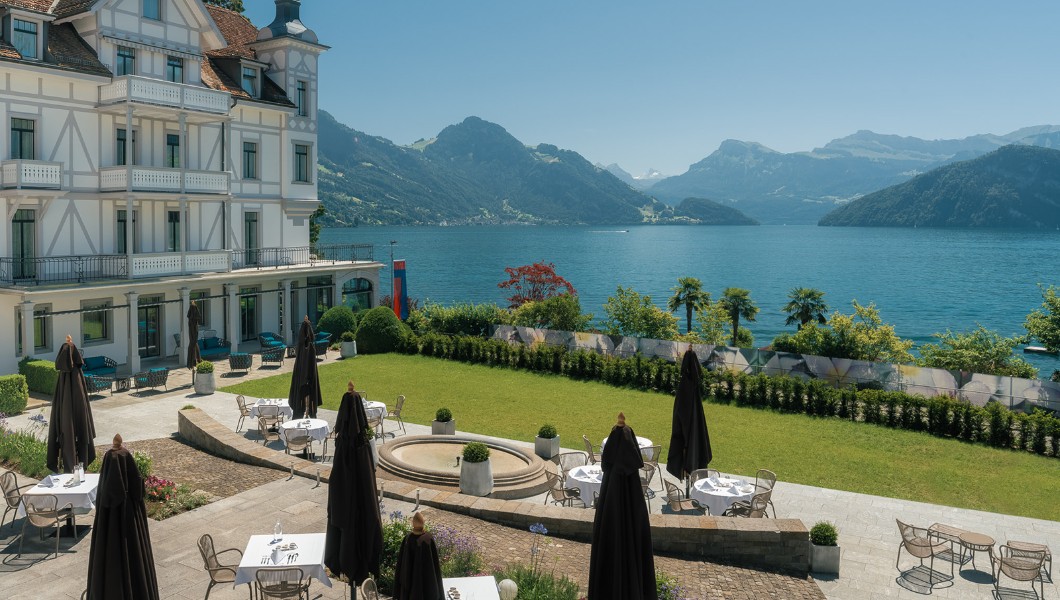 MEET THE METHOD
Based on a half-century of advanced scientific research, the Chenot Method advocates a holistic approach to the lifelong wellness of both body and mind. The three signature programmes each offer a different combination of treatments designed to enable you to reset and make long-term changes to your lifestyle through the mindset and application of 'Detox. Energise. Perform'.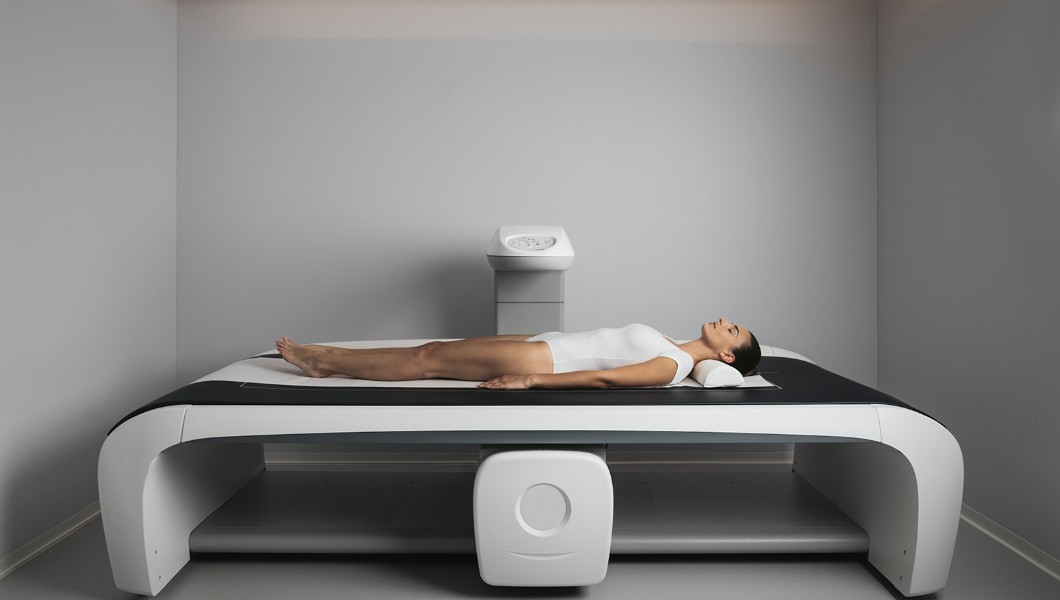 SPA DAYS
At the heart of Chenot Palace Weggis is the medical spa; a state-of-the-art facility of over 5,000 square metres where a wide array of treatments are performed by staff that are all specially trained in the Chenot Method. A sample roster of daily treatments includes an energetic massage with suction pads, hydro-aromatherapy treatment and phyto-mud treatment followed by hydro-jet therapy.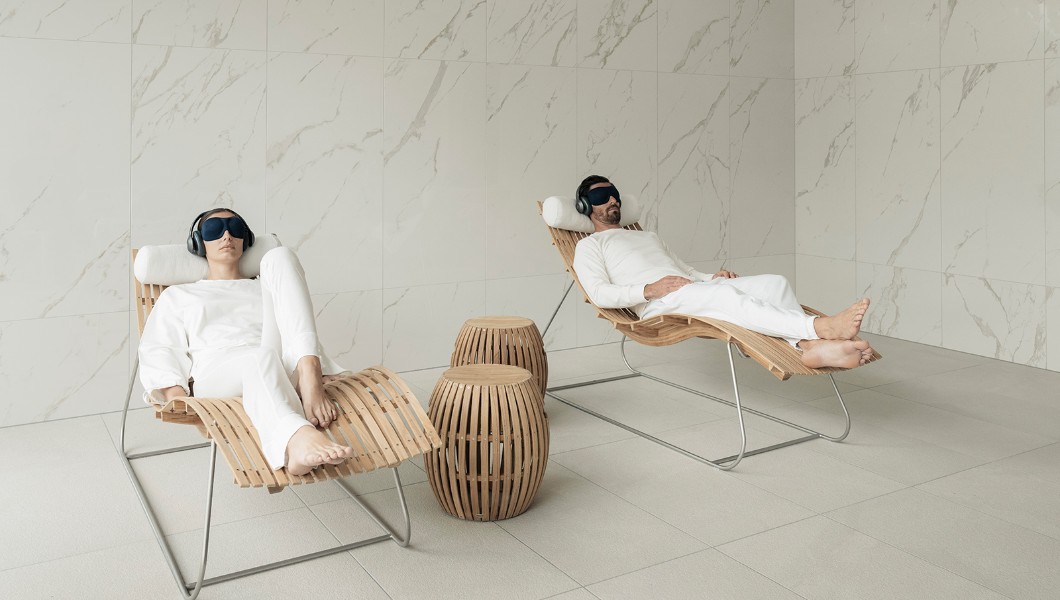 With six days and seven nights in the lap of health and wellness luxury at hand, those seeking to unleash the self-healing power of their body will benefit from the Advanced Detox programme – which won World's Best Detox Programme 2021 at the recent 7th Annual World Spa Awards – which induces a deep purification and detoxification of the body; For those wanting to relax their brain and revitalize their body, the Recover & Energise programme aims to reduce stress while recharging the body's natural energy; And the power of self-optimisation can be discovered with the Prevention and Ageing Well programme, for those wanting to strengthen their body and improve its resilience.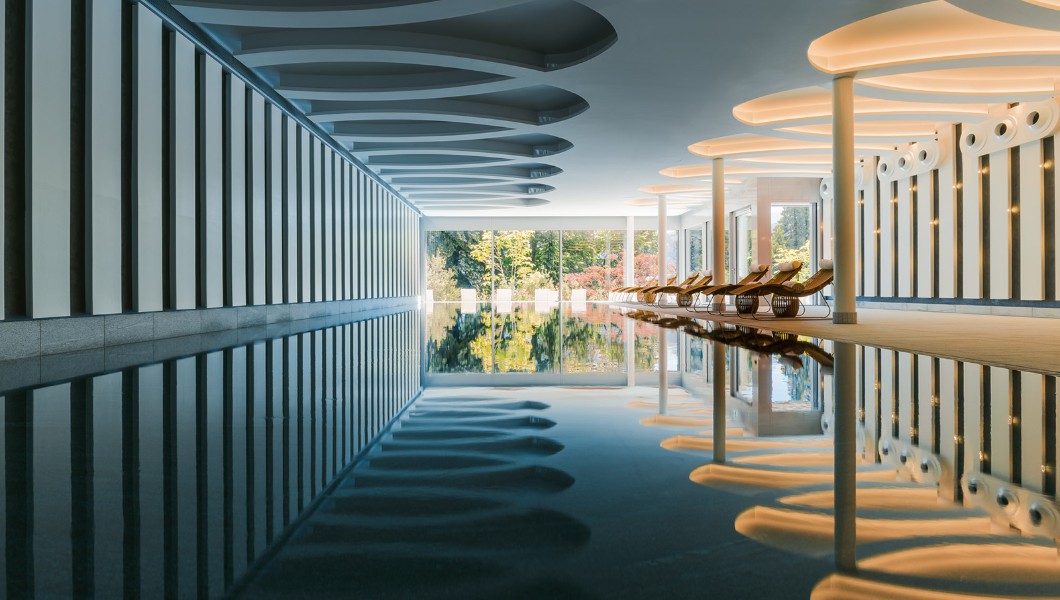 Exercise also plays an important part in many of the treatment programmes, and the modern fitness area includes a magnificent 21-metre indoor infinity pool, sauna and steam rooms, and there's also a fully kitted-out gym with the latest Technogym equipment, antigravity technologies and an altitude chamber.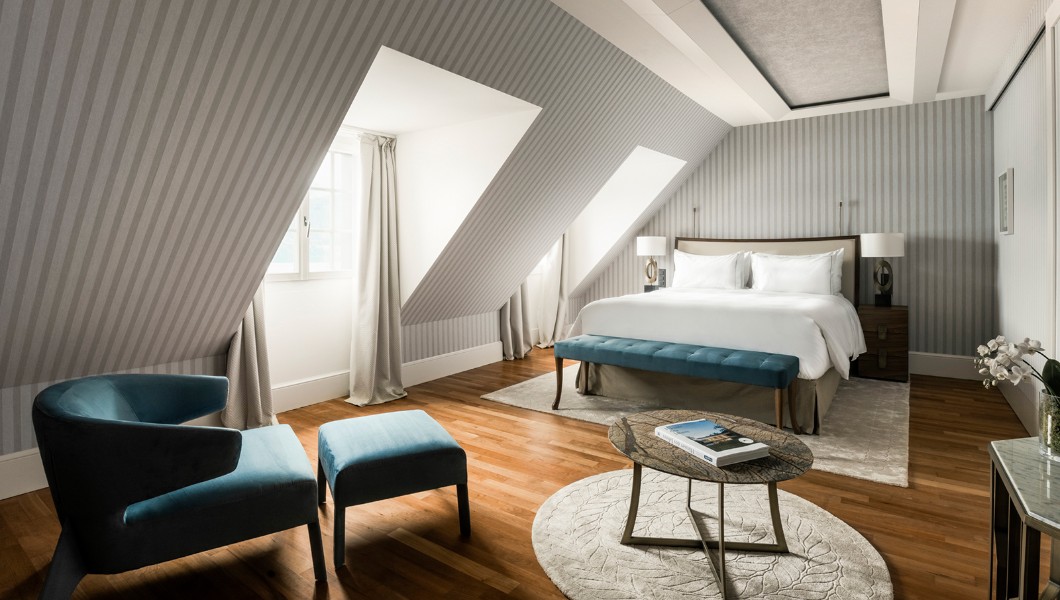 SWEET DREAMS
The wellness resort's 97 freshly renovated rooms and suites are split between the charming turn-of-the-century palace and the new contemporary wing… All are designed with calming, classic-meets-modern interiors. Opt for one of the Le Petit Chateau Suites or the La Première Maison rooms and you'll be in good company – a host of icons including Audrey Hepburn, Grace Kelly, Sophia Loren, Schubert and Mark Twain have stayed in these historical rooms. The four newly-launched Chenot rooms feature cutting-edge acoustics, and light and bed linen technologies to create a natural sleeping environment for truly restful nights.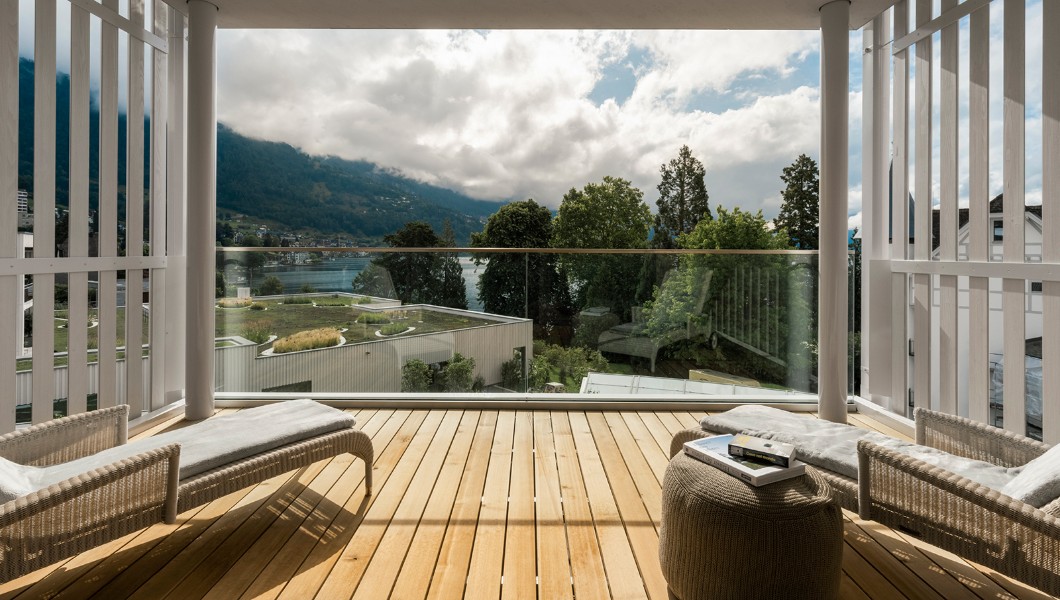 FEED YOUR SOUL
A shot of blueberry juice – high in all natural polyphenols – as a welcome drink on arrival sets the tone for the week. Chenot Palace is a meat-, sugar-, dairy- and caffeine-free temple to healthy eating. The approach here is 'Fasting with Food' – you'll follow a 100% plant-based, low-calorie diet based on extensive scientific research. In your room, you'll find the minibar stocked with premium water for easy hydration. Beautifully presented meals are served in the restaurant where your morning caffeine hit is substituted for barley coffee accompanied by a fruit platter. Lunch includes hearty-meets-healthy dishes such as polenta gnocchi and salad, while the dinner menu includes beautifully-presented vegan sushi and tofu curry. The charming tearoom serves digestive or relaxing herbal teas throughout the afternoon and evening. Some programmes include a 30-hour period of fasting at the end of day three, where your meals are replaced by Shiitake and lemongrass broth.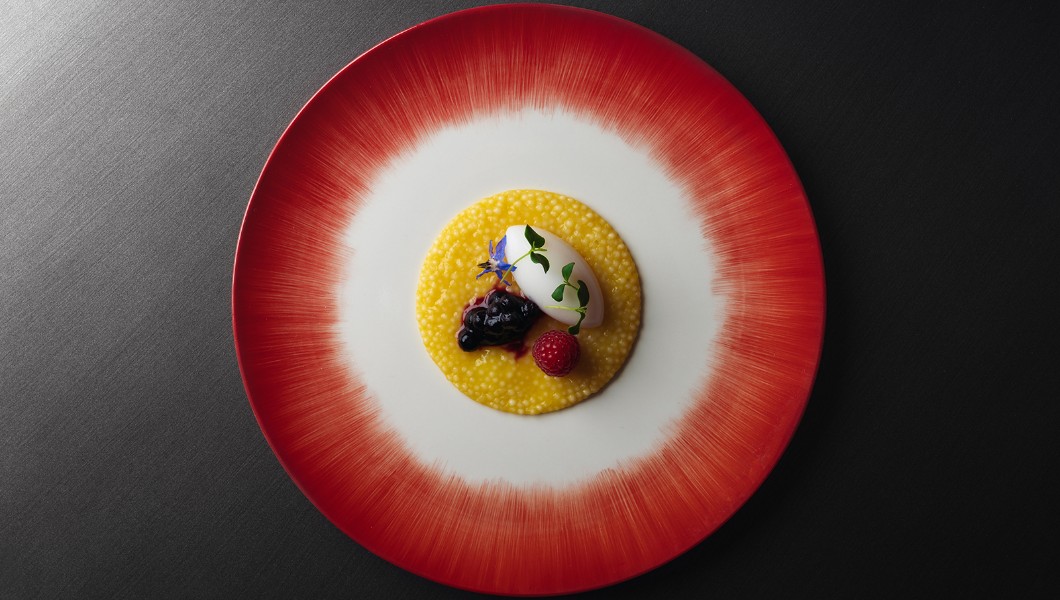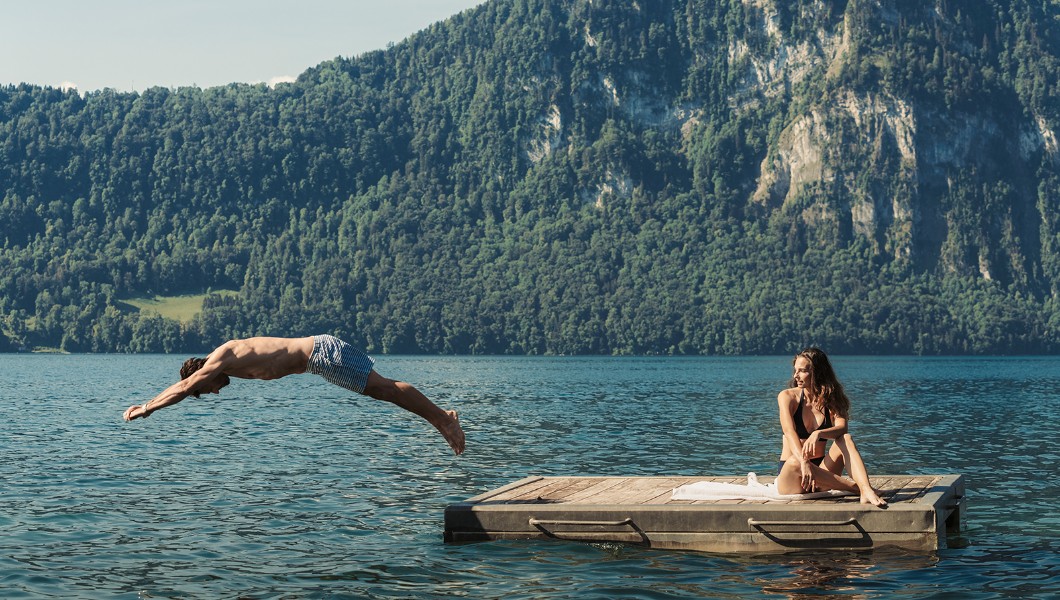 ALL THE EXTRAS
One of the highlights of a stay at Chenot Palace Weggis is the extra activities that make the most of the hotel's stunning alpine setting. Grab a free e-bike to cycle around the picturesque village of Weggis or join a Nordic walking group (other free group activities include yoga and aqua gymnastics). For a truly memorable experience, hire a local guide for a walking tour with breathtaking views or book a guided mountain tour in a Porsche Cayenne or old Military Jeep to discover hidden gems. Or simply relax on a lounger on the private beach, which has direct access to the serene waters of Lake Lucerne.