Few cities on earth conjure up the notion of a magical Christmas quite like New York, with its Rockefeller ice rink, FAO Schwarz window displays, and horse and carriage rides round a snowy Central Park. But, baby it's cold outside, and everyone needs a beautiful hotel in which to warm up and bed down. Park Hyatt New York has seriously upped the ante, recently throwing open the doors to its new Manhattan Sky Suite, on the 59th floor of the One57 luxury residential tower.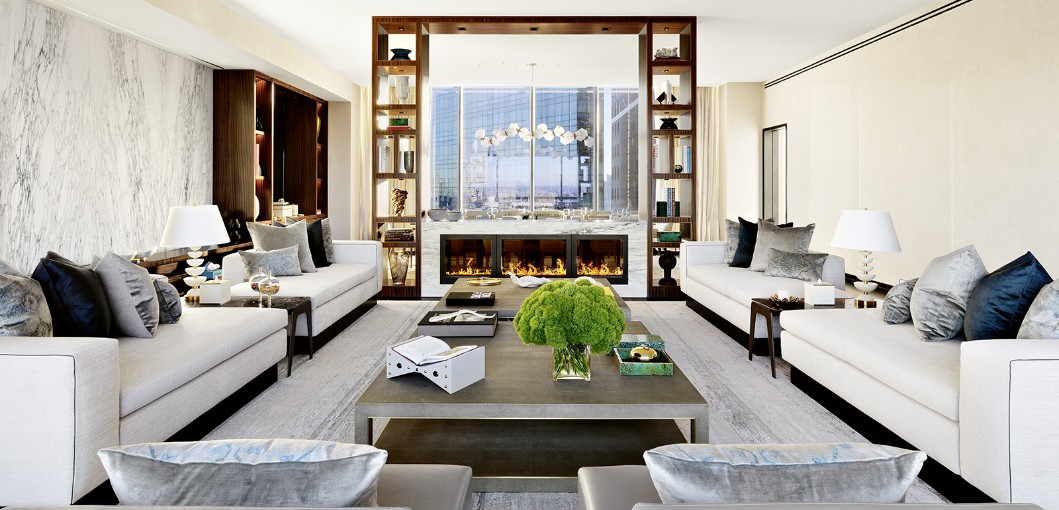 As one can imagine with a name like that, the suite offers unparalleled and unobstructed 3600 views over Manhattan and Central Park, and wears the crown as the highest suite in New York. The 4,200 square-foot residential penthouse, designed by Jeffrey Beers International, features: three bedrooms, 11-foot high floor-to-ceiling windows, a Grand Salon Living Area, private bar, fire place, dining room seating 10 people, and a full chef 's kitchen, with professional-grade Miele appliances, powder room, frette linen in the bedrooms, a personally-styled walk-in closet by Nordstrum NYC, marble-clad bathrooms 
with Le Labo products, and walls bedecked with an art collection by Samuels Creative & Co. At $50,000 per night, with a seven-night minimum reservation, you can relax safe in the knowledge that you've found your home-from-home for the holidays.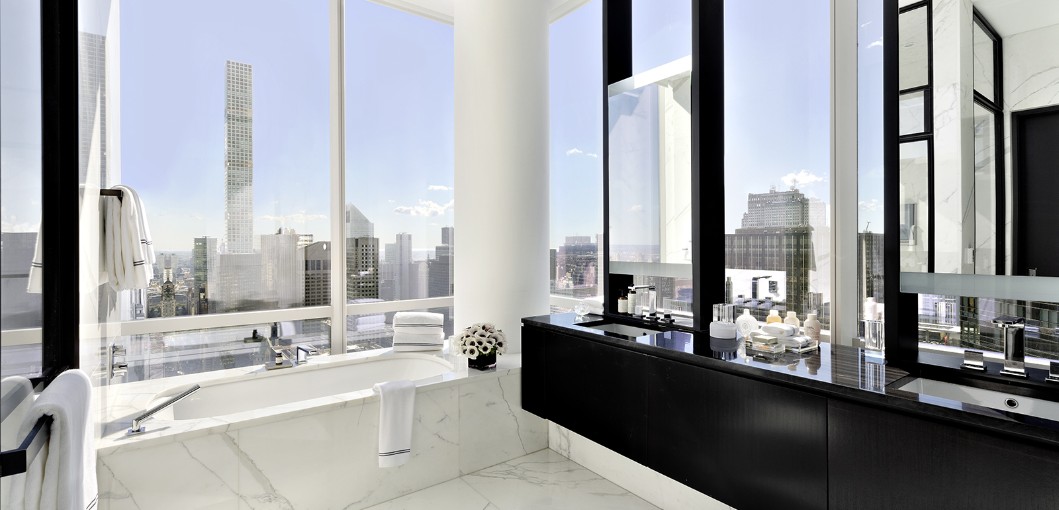 With a private chef and personal butler dedicated to you throughout your stay, no wish will go unanswered, while daily spa treatments for you and up to six guests at the hotel's award-winning Spa Nalai will help ease you into the festive season. To ensure you also arrive and depart in style, the suite offers complimentary airport transfer via BLADE Helicopter. A truly wonderful place to spend the holidays, make a stay in the Manhattan Sky Suite your gift to yourself.