Are you even a proper Rolls-Royce owner if you don't collect all the accessories? The latest luxe product from The House of Rolls-Royce arrive just in time for summer; the Drinks Chest is suitable for any extravagant environment you can reach with your motor, be it a superyacht or the terrace of a private residence. The chassis, made from machined aluminium and carbon fibre, is swathed in Natural Grain black leather embossed with the enigmatic Spirit of Ecstasy and flanked by Tudor Oak wood, materials found in the marque's motor cars.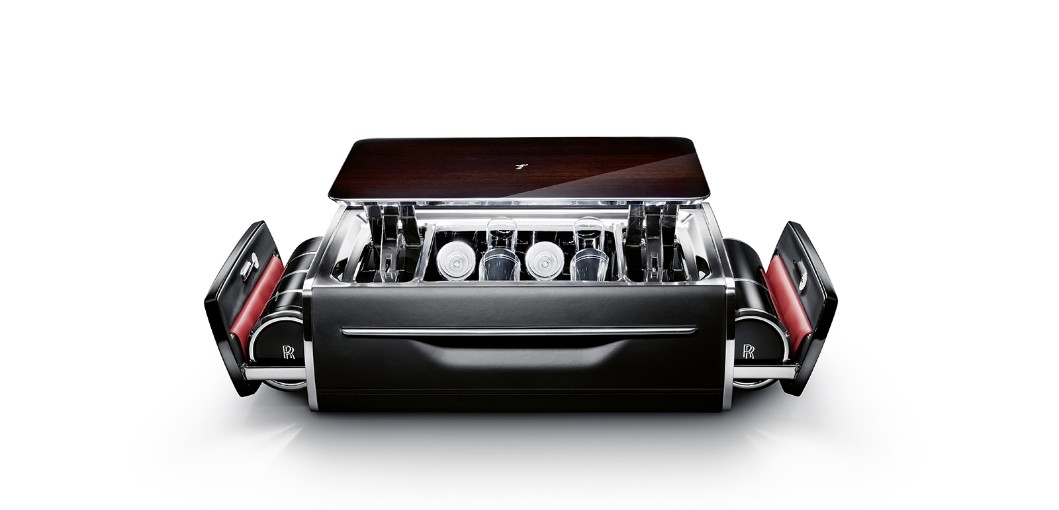 At the touch of a button, a sense of theatre ensues as the case opens to reveal the finery of a perfectly appointed drinks set for four guests. The Drinks Chest is illuminated from the central bay, presenting four hand-blown crystal drinks flutes arranged to evoke memories of a V12 engine. The glass of each is masterfully joined by a polished aluminium base, etched with the 'RR' monogram and the sides of the Drinks Chest automatically deploy, revealing two hammocks adorned in 'Hotspur Red' Rolls-Royce leather.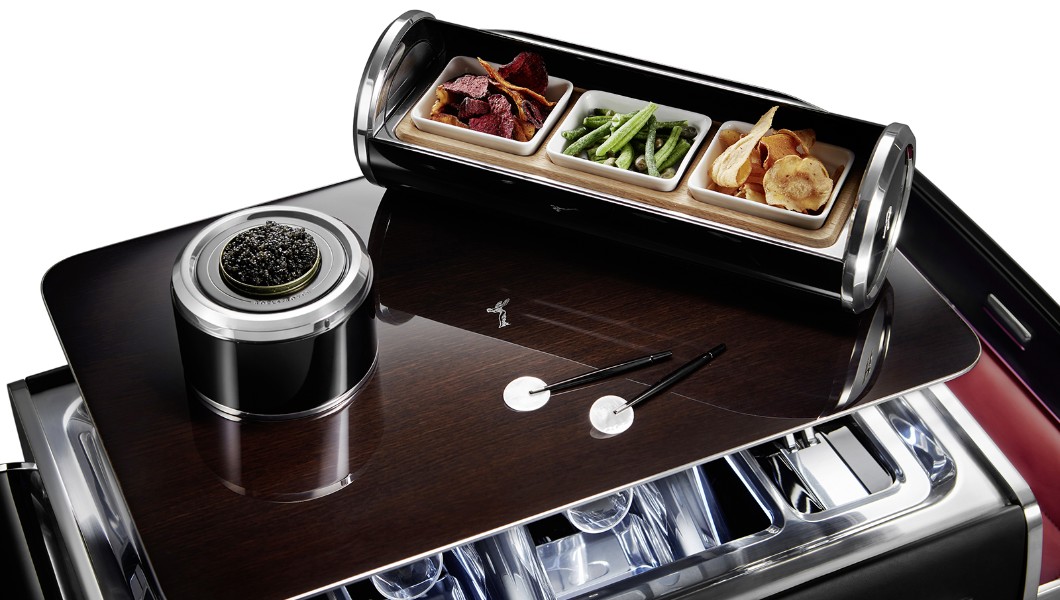 The chest is available to acquire through Rolls-Royce dealerships, with prices starting from £37,000 excluding taxes.