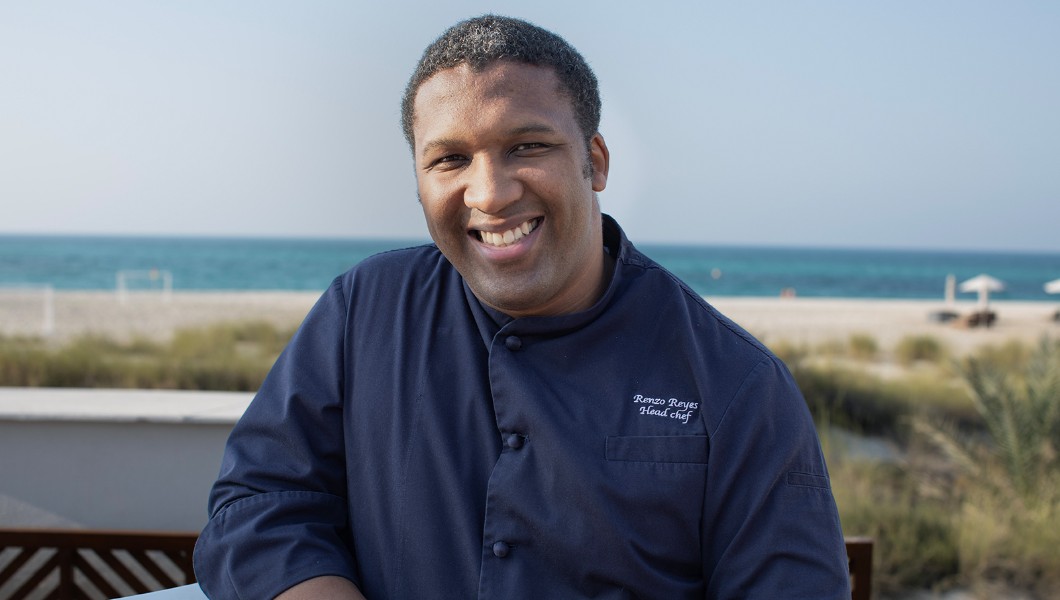 YOU'RE A SELF-PROCLAIMED 'FOOD ENTHUSIAST', SO TELL US ABOUT SOME OF YOUR VERY FIRST FOOD MEMORIES…
In Peru, we have a very close relationship with food. In my family, every time we have an event like birthdays, weddings etc we always have a special meal to celebrate them with. Before my family was preparing for the meals, I used to be around the kitchen trying to steal something to eat at the beginning, but at some point, I started to be curious about the preparations and I started helping out.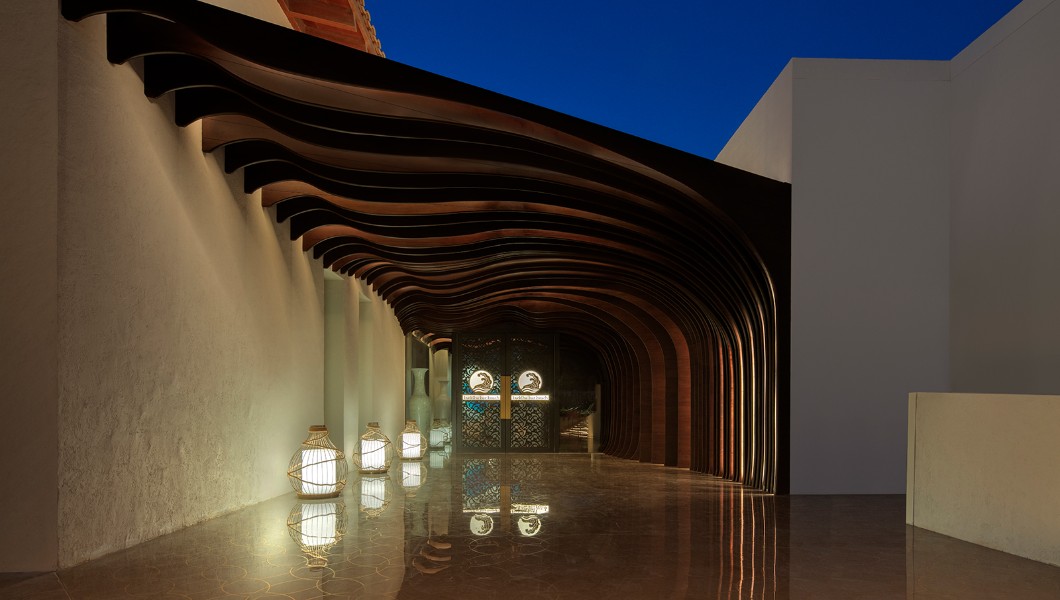 SINCE YOUR STUDIES, YOU'VE TRAVELLED THE WORLD HONING YOUR SKILLS. WHAT ARE SOME OF THE RICHEST EXPERIENCES YOU CAN RECALL OF YOUR TIME ABROAD?
I would say there are two very important steps during my career that really helped me to grow. The first one was when I had the opportunity to go abroad to the Dominican Republic. I remember I wasn't very good at English during that time and in the hotel, I was in touch with guests from different parts of the world, and that helped me a lot to not to be only in the kitchen behind the fire. And second, I would say my first time in UAE, which was my first supervisor experience, because I came as a junior sous chef in that time 2016. Coming to a big and dynamic market was definitely a life-changing experience.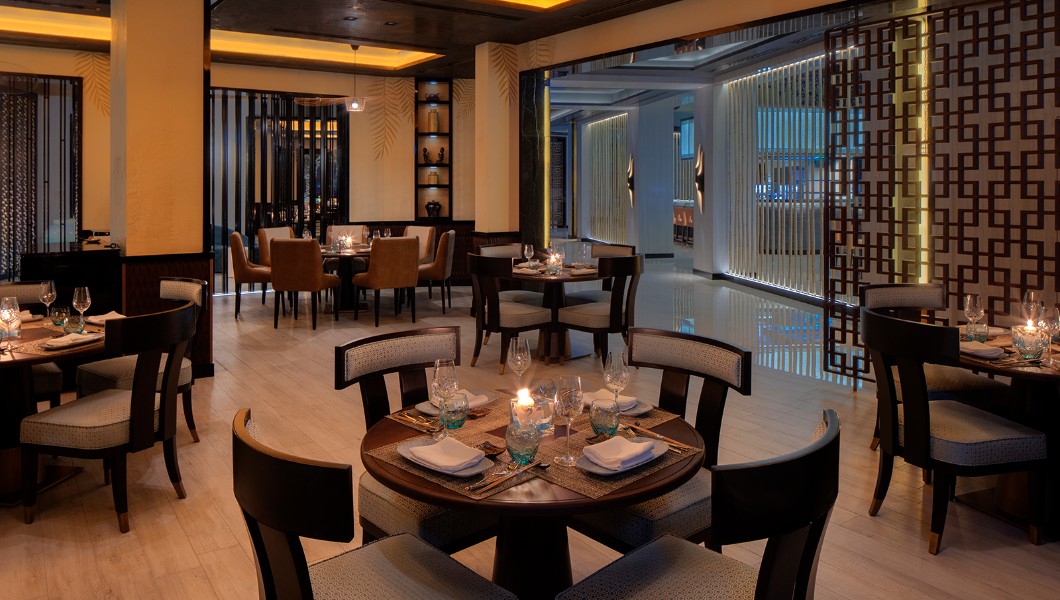 YOU'VE TRAVELLED FROM LIMA TO DOMINICAN REPUBLIC, FROM RUSSIA TO KAZAKHSTAN AND NOW ABU DHABI. HOW WERE YOU ABLE TO CONNECT WITH EACH CULTURE THROUGH FOOD?
I am always curious about cuisines from different countries, every time I go to a new place I try to go to the local markets or at least not to the usual touristic places to eat and meet with people. That is my way to feel the place and get in touch with their culture.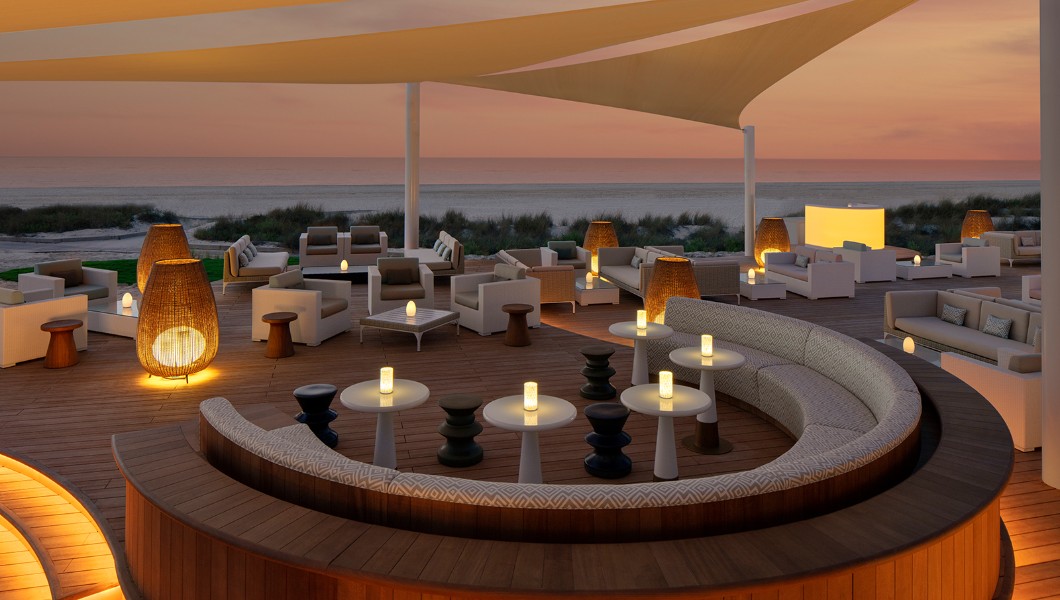 HOW SIGNIFICANT IS IT FOR YOU, AS A PERUVIAN CHEF, TO NOW BRING YOUR CULTURAL CULINARY HERITAGE TO BUDDHA-BAR BEACH ABU DHABI?
For me, food is a way of expression, and I always try to put a bit of me in every dish. Normally it is connecting with a memory or a moment of my life. To be able to show a bit of my country and culture is what I enjoy the most in my career.
AND IN WHAT WAYS ARE YOU BRINGING YOUR PERUVIAN ROOTS TO THE RESTAURANT?
We use some of the Peruvian chilis, like the Aji Amarillo and Aji panka, also with some aromatics, like the Huacatay or black mint and loche pumpkin, which is one of my favourite ingredients. We then blend these ingredients with the Asian ingredients, such as gochujang, soya, yuzu kosho or miso, to have what is the menu of Buddha Bar Beach.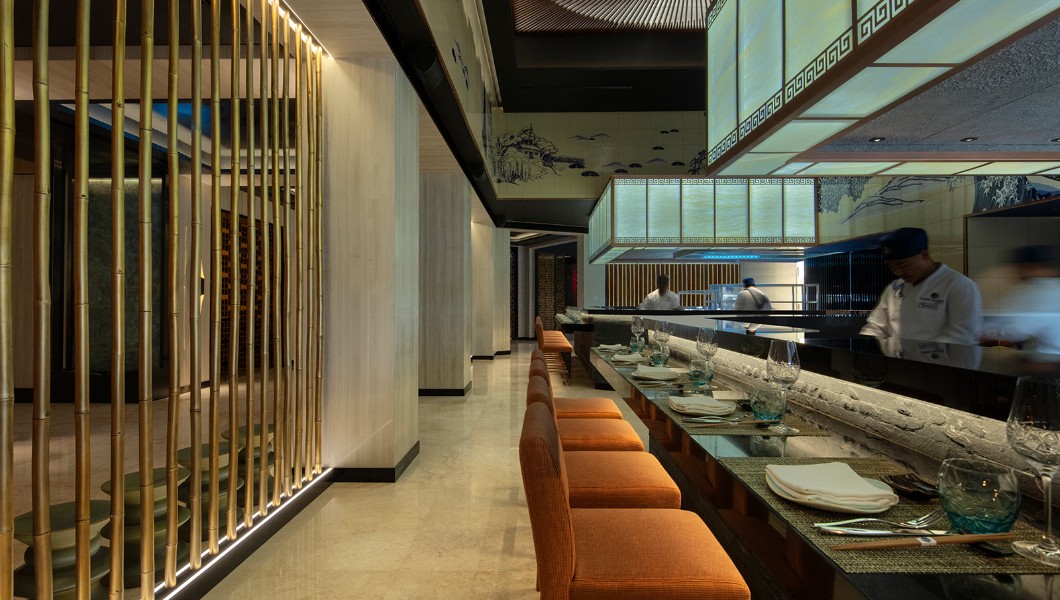 OKAY, SO ONTO BUDDHA-BAR BEACH ABU DHABI! TELL US A LITTLE ABOUT YOUR VISION FOR THE VENUE, PRESENT AND FUTURE…
Our aim is to offer an exciting contemporary Pan Asian and Mediterranean cuisine, with carefully balanced dishes that will delight both taste buds and eyes alike. Since I joined, we are also including some Nikkei dishes, which is an exciting addition to our proposal for the upcoming seasons.
TELL US ABOUT SOME OF THE HIGHLIGHTS ON THE MENU:
My favourites I would say are the Uchu ceviche, for which we use rocoto leche de tigre. The rocoto is another of the popular Peruvian chilis, spicier than the others but super tasty; The baos, which are homemade with all the love possible; And the toothfish gochujang pot, where we marinate the toothfish in advance to let it take all the flavour from our gochujang base. We then prepare them on the grill, which makes them taste absolutely amazing.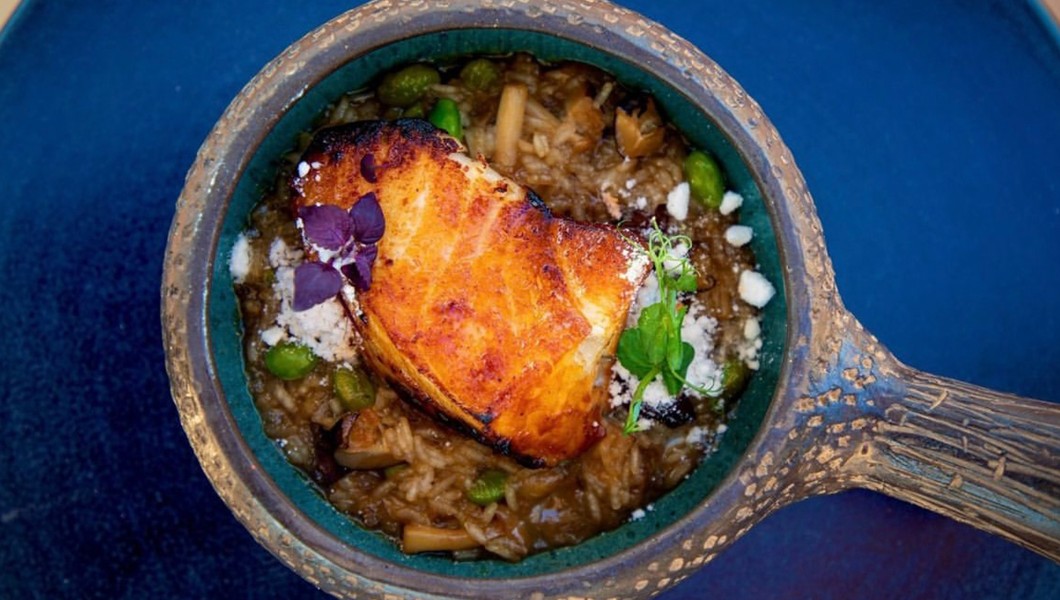 AND LASTLY, IN TERMS OF THE RESTAURANT AND FOOD INDUSTRIES IN THE UAE, WHAT ARE SOME OF THE WAYS THEY EXCITE AND CHALLENGE YOU THE MOST?
The UAE market is very dynamic, it's evolving all the time. Many new concepts are emerging every season, so it's really important to be consistent on your food and service, and always innovate.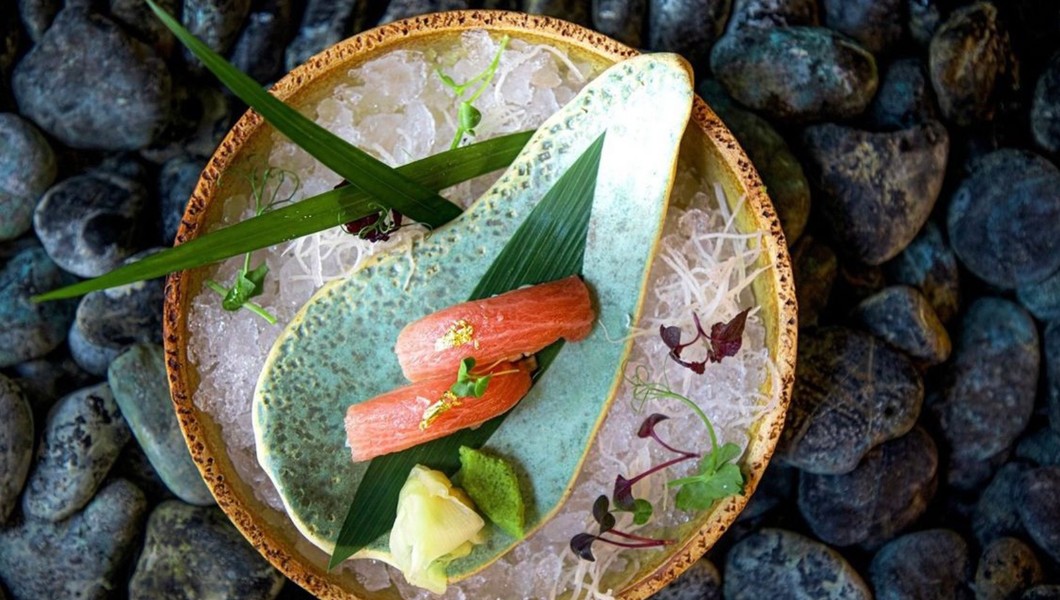 FIRST DISH YOU REALLY MASTERED COOKING: Fried egg. I was obsessed with the creamy yolk, so I practiced a lot.
MOTTO DO YOU LIVE BY OR COOK BY: Keep going, keep trying.
BEST PIECE OF ADVICE YOU'VE BEEN GIVEN: Trust on yourself. Take risks. Make mistakes. Forgive yourself and keep going.
FAVOURITE PERUVIAN DISH TO COOK: Lomo Saltado.
THREE INGREDIENTS YOU COULD NEVER COOK WITHOUT: Chili, salt, lime.
FAVE RESTAURANT IN THE WORLD: DiverXo, in Madrid.
BEST COUNTRIES TO TRAVEL TO FOR FOOD: Peru and Spain.
IF YOU HAD A LAST MEAL, IT WOULD BE… Aji de Gallina – a Peruvian dish that is my favourite from my childhood.
GREATEST FOOD INDULGENCE: Tuna with coffee is one of the best combinations I tried.
STRANGEST THING YOU'VE EATEN: Sea cucumber ceviche in the south of Lima during a summer of trying to have something new!
MOST MEMORABLE MEAL: Peking duck in Hop Kee in New York when I was 21. It was my first vacation trip alone.
GREATEST CULINARY INSPIRATION: Ivan Kisic was one of my biggest mentors and the Roca brothers.
FAVOURITE COOKING TV SHOW: Aventura Culinaria – Gaston Acurio, this show was my guide for my first dishes before I finished high school. And Anthony Bourdain: No Reservations, because it made me feel curious about all the kinds of food he showed, and also the people and the stories behind.
KITCHEN PLAYLIST: Latin music, salsa, Reggaeton, Bachata and Eva Ayllón (she is a must for any Peruvian when cooking).
COOKBOOKS ON YOUR BOOKSHELF: Momofuku by David Chang and The Noma Guide To Fermentation by René Redzepi and David Zilber.