09:00 - Drop your bags at old town's newest luxury address: The Leo Grand. Elegance meets eccentricity from the off as you step into the baroque-residence-turned-76-room boutique hotel's pint-sized lobby, outfitted with flamboyant murals, velvet arm chairs and lashings of leopard print. The hotel's muse is none other than art and animal-loving Emperor Leopold I: the Habsburg's second longest-ruling emperor. His personality permeates every 18th-century nook and cranny; from the bedroom's bespoke wallpapers, to the bathroom tiles that take inspiration from his crown. A vision in powder pink and baby blues, the hotel's candy cane-striped carpeted attic rooms also boast heritage features like 400-year-old beams and original casement windows.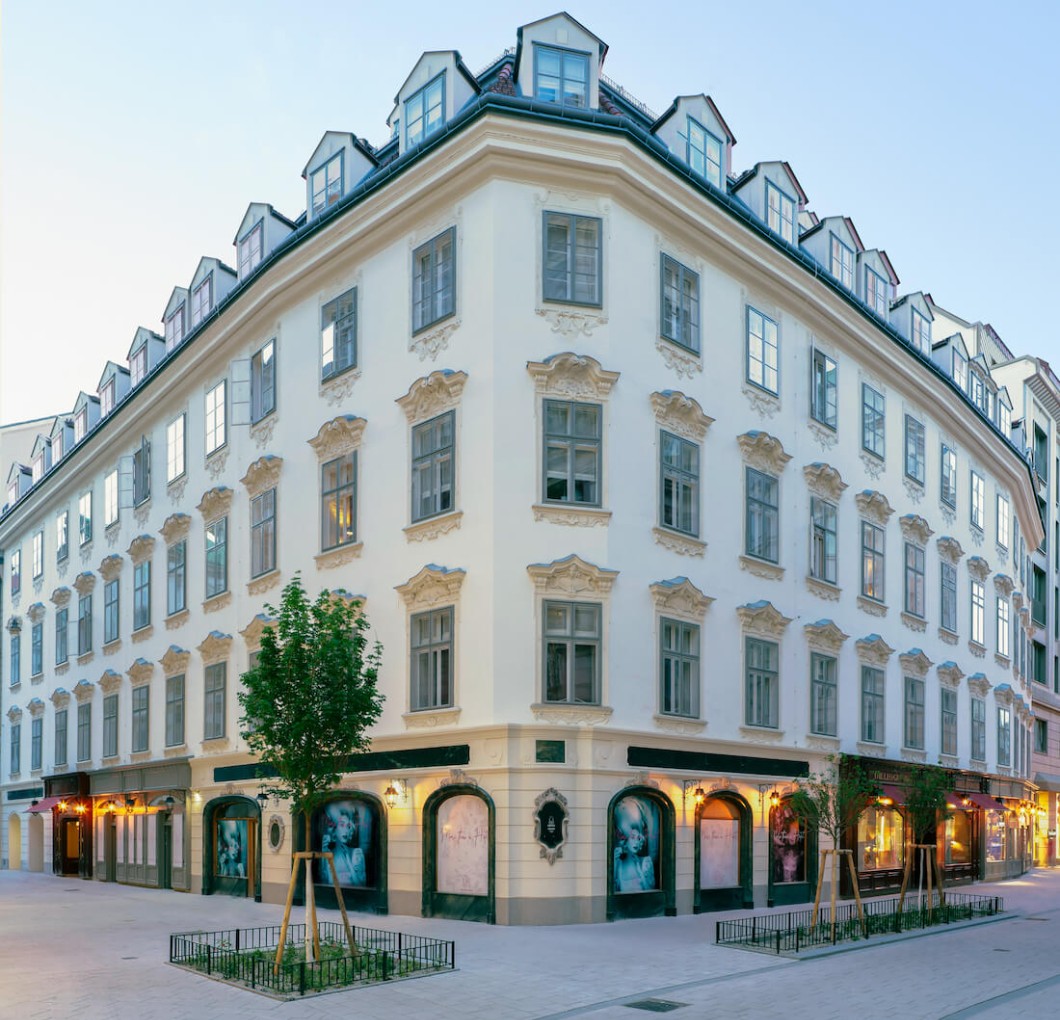 10:00 - The Leopold Suite affords the best view of St. Stephens Cathedral: a choice eyrie to drink in the city's skyline, if you can stomach the 343 steps up its southern tower that is! Erected at the geographical centre of the city in its namesake square, the ornately spired Romanesque-Gothic stunner (where Mozart was married and buried) has stood watch over Vienna's historic heart for 700 years. 230,000 glazed tiles ornament its mosaic roof, 18 altars adorn its lavishly decorated interior, and Europe's second largest free swinging church bell (forged from melted-down cannons) chimes from its northern tower. A highlight is the cathedral's sandstone-carved gothic pulpit which presides over the main nave.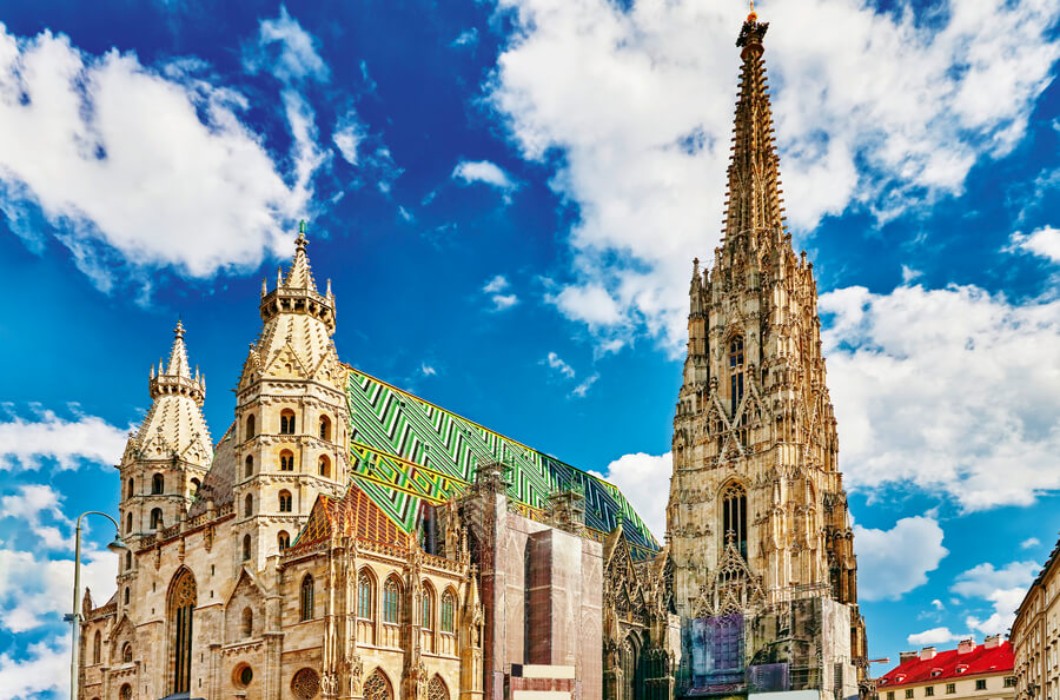 11:00 - Surrender to your sweet tooth in imperial style at one of the city's most renowned pastry shops and chocolatiers. Located a whisper from Vienna's storied Hofburg Palace, Demel's delectable window displays have been enticing passersby for over two centuries. Indulge with its famous milchrahmstrudel (a milk soufflé cake served hot with vanilla sauce) in one of its upstairs patisserie rooms. And be sure to swing by its ground-floor stuccoed shop, where you can come away with a box of Sisi's (Austria's longest reigning empress) favourite candied violets.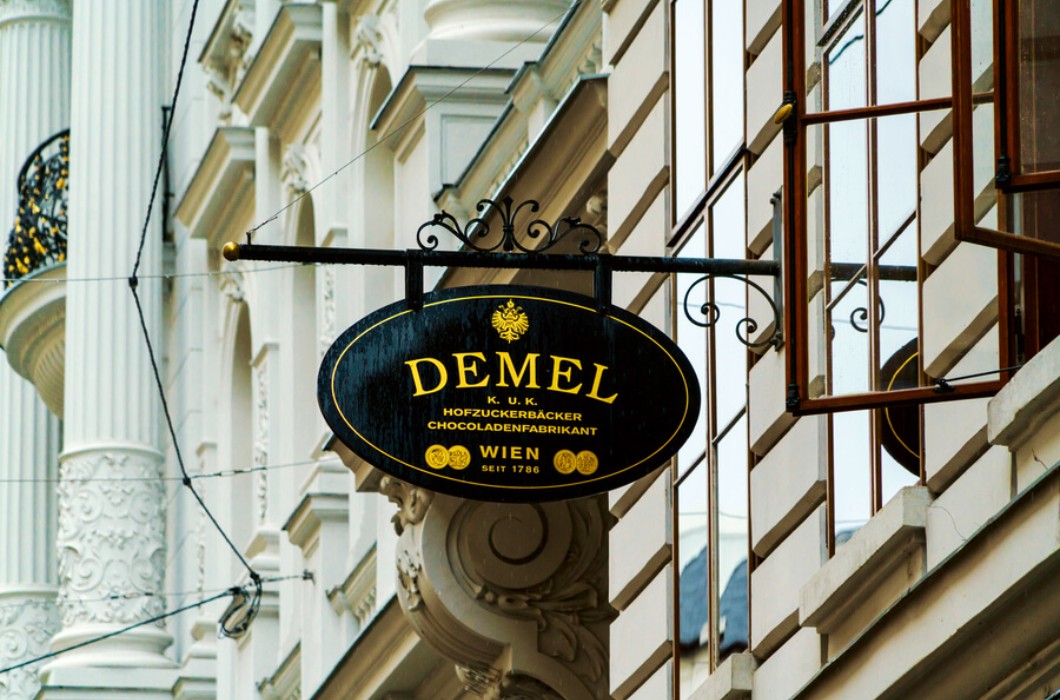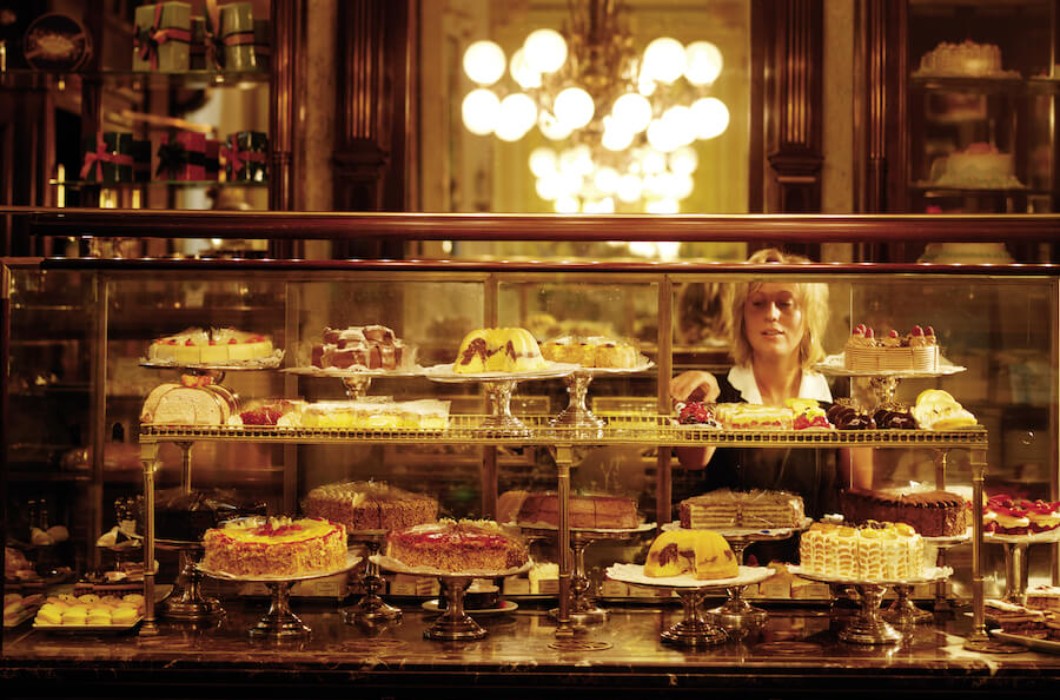 12:00 - A scenic five-minute stroll along Stallburggase and Plankengasse streets delivers you to the palatial headquarters of one of Central Europe's largest auction houses. Founded forty years before Sotheby's by an 18th-century Habsburg emperor, Dorotheum hosts 650 auctions annually – with Warhol silkscreens, rare Patek Philippe timepieces and Zaha Hadid sofas all going under the hammer. Auction or no auction, Dorotheum's grand arched foyer makes for a stunning shortcut to Spiegelgasse. This is also where you'll find its ground floor gallery, selling everything from Murano glass ornaments to illustrations by the late Austrian artist Paul Flora. Make time for a coffee on Café Dorotheum's courtyard balcony. It overlooks the Franz Josef Hall, where several old masters previously unknown to art historians were auctioned in November.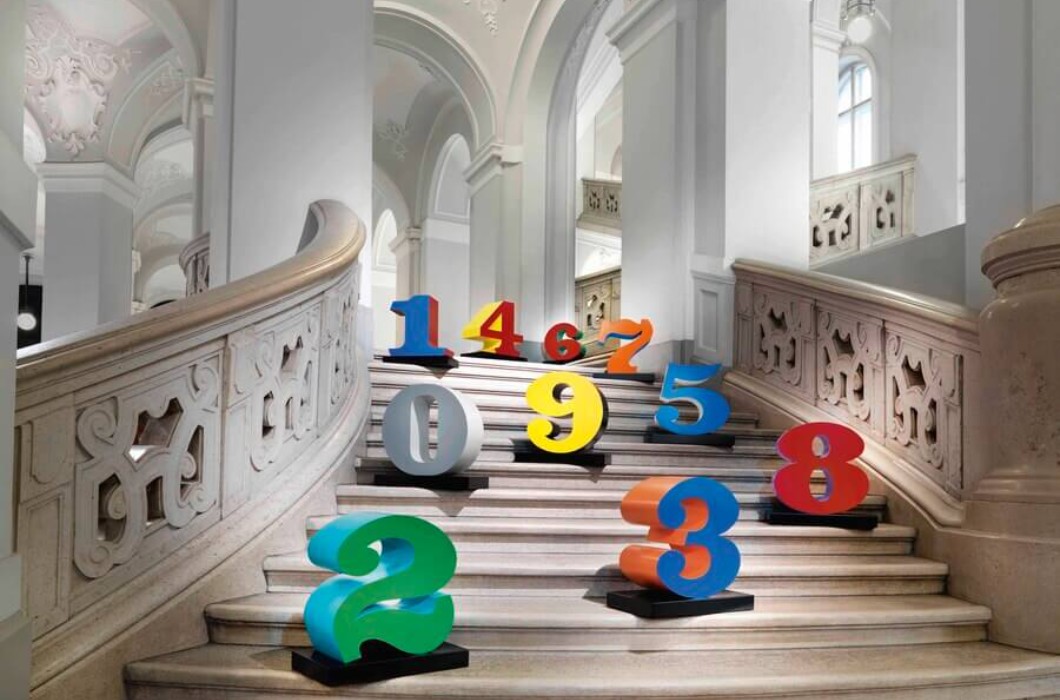 Surrender to your sweet tooth in imperial style at one of the city's renowned pastry shops and chocolatiers.
12:45 - Next, make a sartorial stop at one of the oldest bespoke shoemakers in the world. Established in 1816 by the son of Viennese winegrowers, seven-generation-owned Scheer remains steeped in tradition, from the antique wallpapered onsite workshop where 10,000 leathers are stored, to the wooden shoe lasts that orthopaedic-trained Markus Scheer makes of each customer's foot. With a pair setting you back a couple of thousand euros, it comes as no surprise to discover that Austrian Emperor Franz Joseph was one of Scheer's well-heeled customers!
13:30 - Another former purveyor to the Habsburg family is Lobmeyr, whose flagship store dazzles on Kärntnerstrasse: a street dating back to the Middle Ages. Founded by master glazier Josef Lobmeyr in 1823, the sixth-generation family business' scene-stealing chandeliers grace mosques in Mecca, New York's MoMA and Vienna's State Opera House. Souvenirs don't get more shimmering than its monogrammed crystal goblets or cut-crystal glass tumblers, each crafted by no less than sixteen master craftsmen! Don't miss its informal third floor glass museum, accessed via a wrought-iron staircase at the rear of the shop.
14:30 - Hail a cab to the Palais Hansen Kempinski: a striking Neo-Renaissance building that's actually three palaces seamlessly stitched together under one glass ceiling. The hotel's situated on a quieter part of the Ringstraße. Encircling the city, it's dubbed one of Europe's most beautiful boulevards. Sate your appetite with the hotel's signature cheese Kransky sausage in its elegantly-marbled lobby lounge, before wiling away the afternoon in its 2,700 sqm Ottoman-inspired spa. Decorated with mosaic tilework and oriental rugs, the spa's saunas and steam rooms are perfect for de-thawing. An even more indulgent way to warm up is with one of its seasonal-inspired treatments. Magically melting tensions away is its Autumn Sleep Relaxing massage, which uses a soporific blend of lavender, geranium and ylang petit essential oils.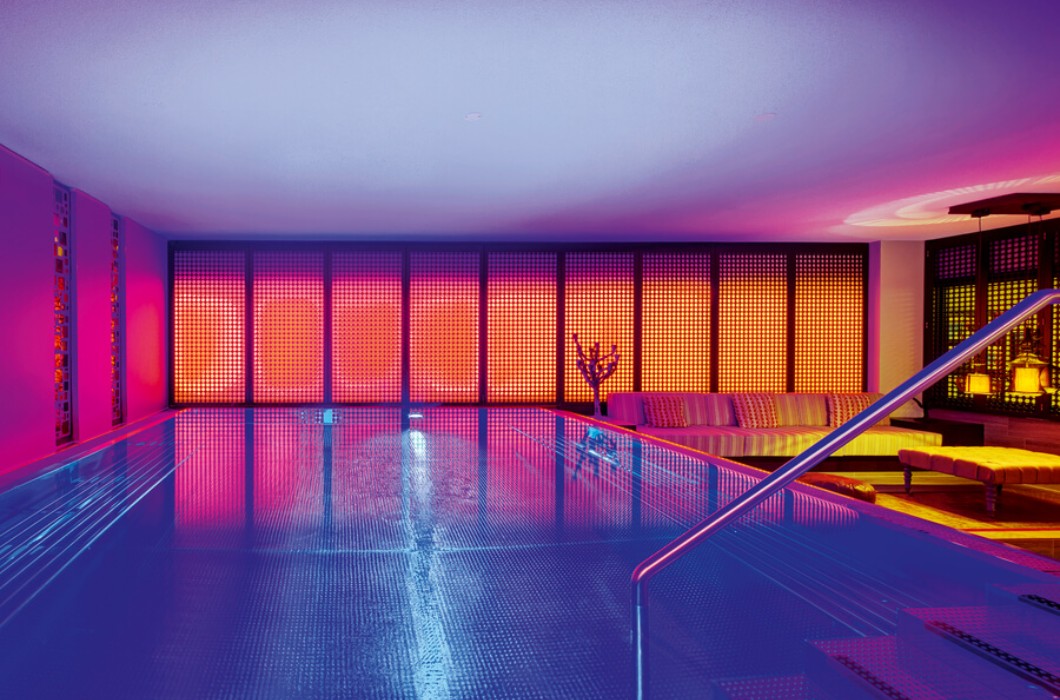 17:30 - Back at The Leo Grand, forgo the hotel's velvet-clad twin elevators for its stone staircase, beautified with the owner's eclectic private art collection. Several of the canvases were painted onsite during the hotel's decade-long renovation, that was stalled by the discovery of 12th-century Roman ruins in its basement. Taking the stairs is also an excuse to admire the courtyard's traditional Pawlatschen balconies, at one time forbidden in the city on safety grounds. Retreat to your sumptuous suite to uncork your bottle of gifted wine, which hails from The Leo Grand's own vineyards right here in the city.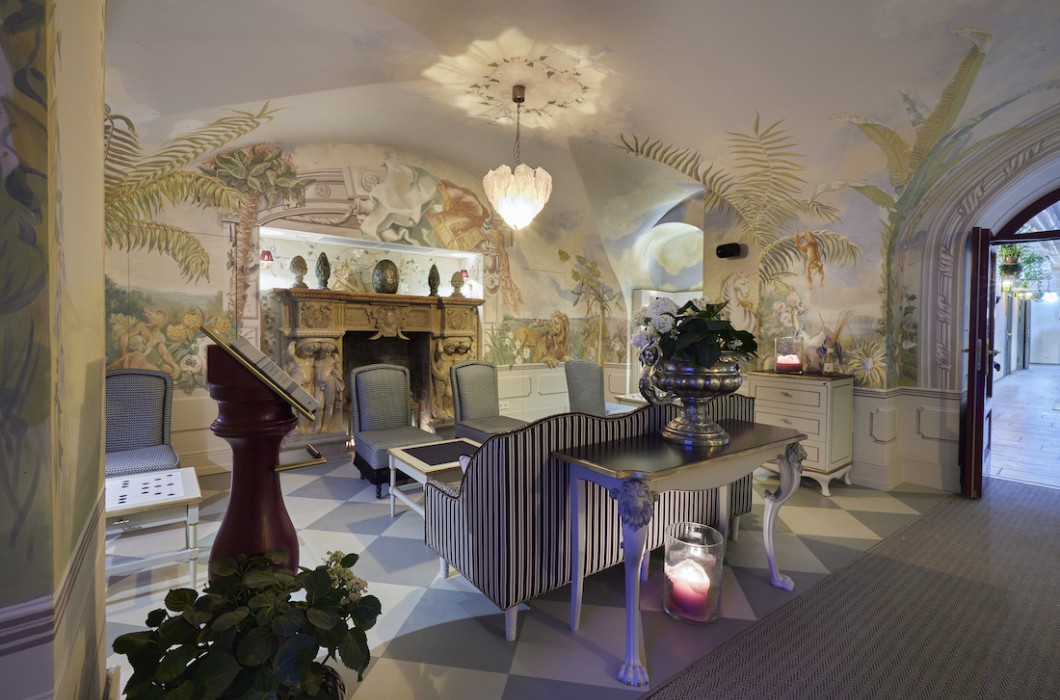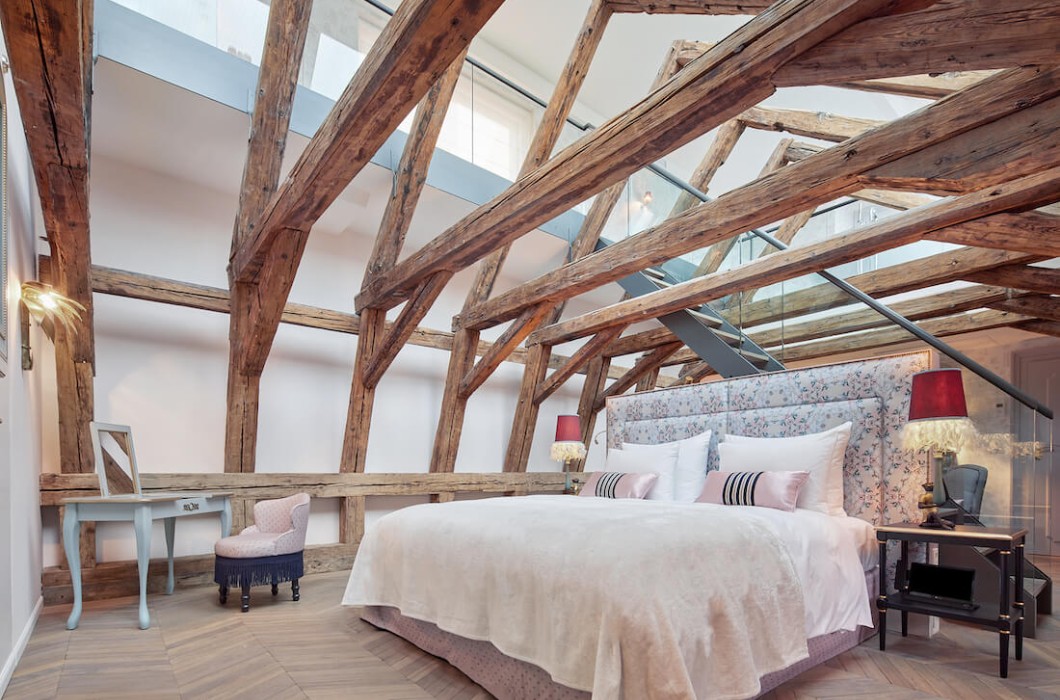 19:00 - Make a reservation at vegan fine-dining destination du jour, Jola, which opened its doors this spring. It's the love child of twenty-something former restaurant manager Larissa Andres and Munich-born Jonathan Wittenbrink: former sous chef to Paul Ivic, crowned "the Viennese pioneer of vegetarian gourmet fare". Its industrial-meets-Scandi dining room may only accommodate 25 covers, but Jola's USP is its intimacy and informality. Together, Andres and Wittenbrink serve the tasting menu's 14 artfully-plated dishes, which (at the time of my visit) included a paper-thin buckwheat tartlet with smoked eggplant and stacked "porcini sandwich." The produce, like figs from Vienna's 11th district (the star ingredient of its moorish fig-leaf ice cream), as well as its suppliers – such as a surfer-turned-farmer in upper Austria – are predominantly homegrown. It's a philosophy that extends to Jola's drink pairings too, which feature organic pours by natural wine aficionados Wine Rebellion, and non-alcoholic fermented beverages like a Darjeeling and sencha green tea kombucha. In a charming touch, customers are sent home with a plantable menu card encrusted with basil seeds.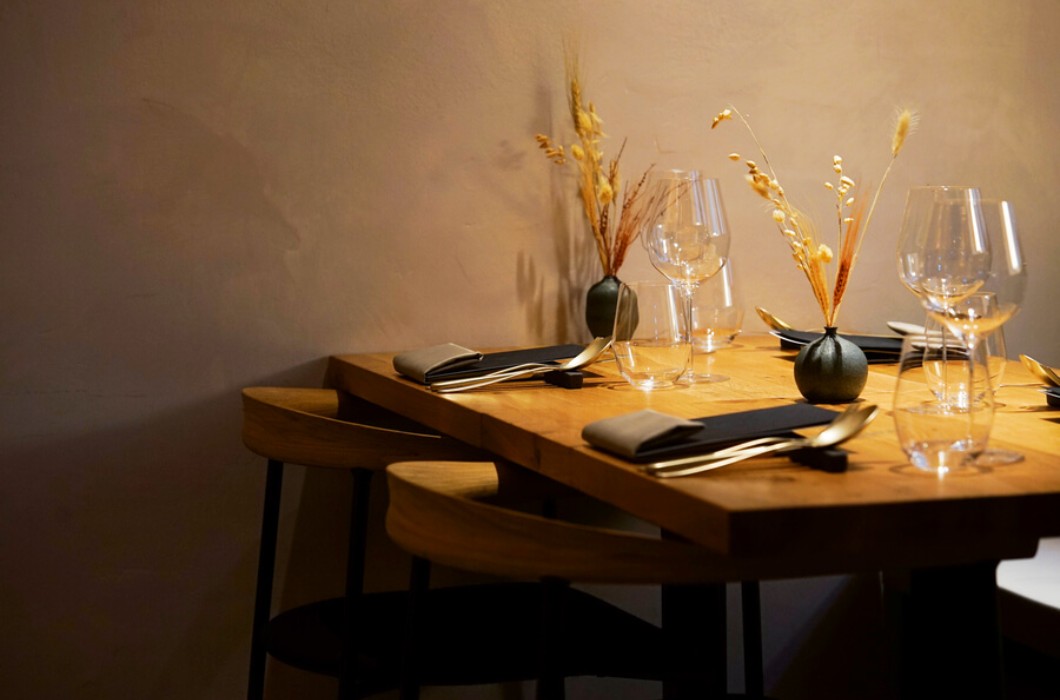 ---
DAY 2

10:30 - After breakfasting like Austrian royalty in the hotel's cosy courtyard (vaunting a retractable roof that collapses like an umbrella!), take a Viennese whirl on one of the world's oldest Ferris wheels. A defining symbol of the city, the Riesenrad stands 65-metres-tall at the entrance of the Prater amusement park in Vienna's trendsetting Leopoldstadt neighbourhood. A masterpiece of British engineering, it was built in 1897 to celebrate Emperor Franz Josef I's Golden Jubilee. Its vintage red gondolas have made more than a few starry turns, too. First in the 1949 British film noir: The Third Man, and then in James Bond classic The Living Daylights.
12:00 - Back on terra firma, make an artistic pilgrimage to the Belvedere Museum. Vienna's very own Palace of Versailles, it celebrates its 300th anniversary next year. Spread across two 18th century palaces, this former summer residence of diplomat and collector Prince Eugene of Savoy was one of the world's first public museums. The UNESCO site's crowning glory is Gustav Klimt's opulently gilded The Kiss (1908), which hangs alongside the single largest collection of the Austrian artist's work in Upper Belvedere's first floor. Leave time to stroll through the museum's formal French gardens, where Belvedere more than lives up to its moniker, which translates as "a place from which to see beauty."
14:00 - Taking a ride on one of Vienna's beloved old "bims" (trams) is an experience in itself. From the Belvedere, you can hop aboard number 71, which more-or-less delivers you to the door of Vienna's oldest and most opulent coffee house. Coffee Haus Café Schwarzenberg was once a favourite haunt of Klimt's close friend Josef Hoffmann: an eminent Austrian architect and leader of Vienna's turn-of-the-century design scene. The café's wood-panelled and marble interior drips in old-world charm, best soaked up over a stuffed schnitzel or alcohol-spiked Viennese coffee served by one of its bow-tied waiters.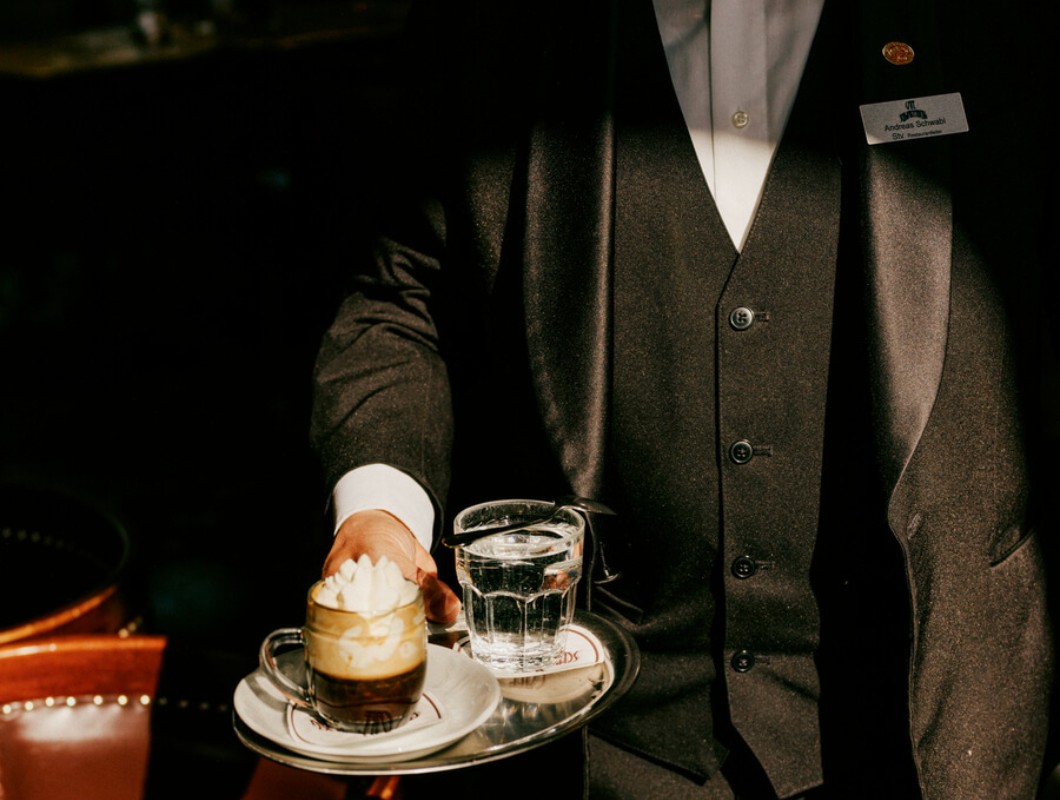 15:30 - Also located on Vienna's iconic Ringstraße is the new $50 million mod sister to The Albertina – aka one of Austria's most visited museums. The Albertina Modern is housed in the iconic Künstlerhaus, which was gifted to Vienna's artists by Emperor Franz Joseph in 1865. The 8,000-sqm neoclassical beauty wows with works by the likes of pop-up supremo Andy Warhol and native sculptor Franz West. There's also an opportunity to admire its $90 million Essl Collection, which brings together 7,000 pieces of Postwar Austrian art.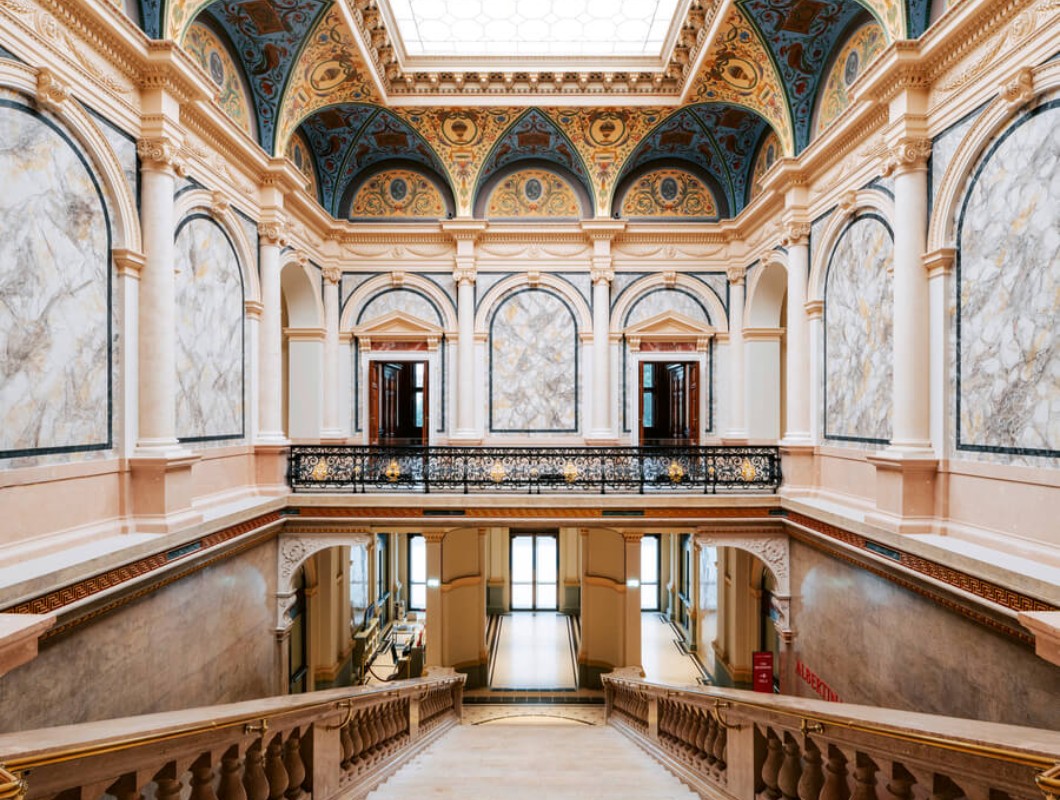 17:30 - Wrap up your afternoon in the city's fashionable Mariahilf district with a visit to St. Charles Apothecary. Founded more than 130 years ago by pharmacist Alfred Blumenthal, the shop is a temple to holistic wellbeing. Its wooden apothecary cabinets (which date from the time of the Austro-Hungarian monarchy) are lined with lotions and potions – think own-brand tea blends and herbal face serums – to cure every conceivable ail. Pop across the road to its sister shop, Cosmothecary, which, by contrast, is a minimalist space where you can fill your boots with organic cosmetics.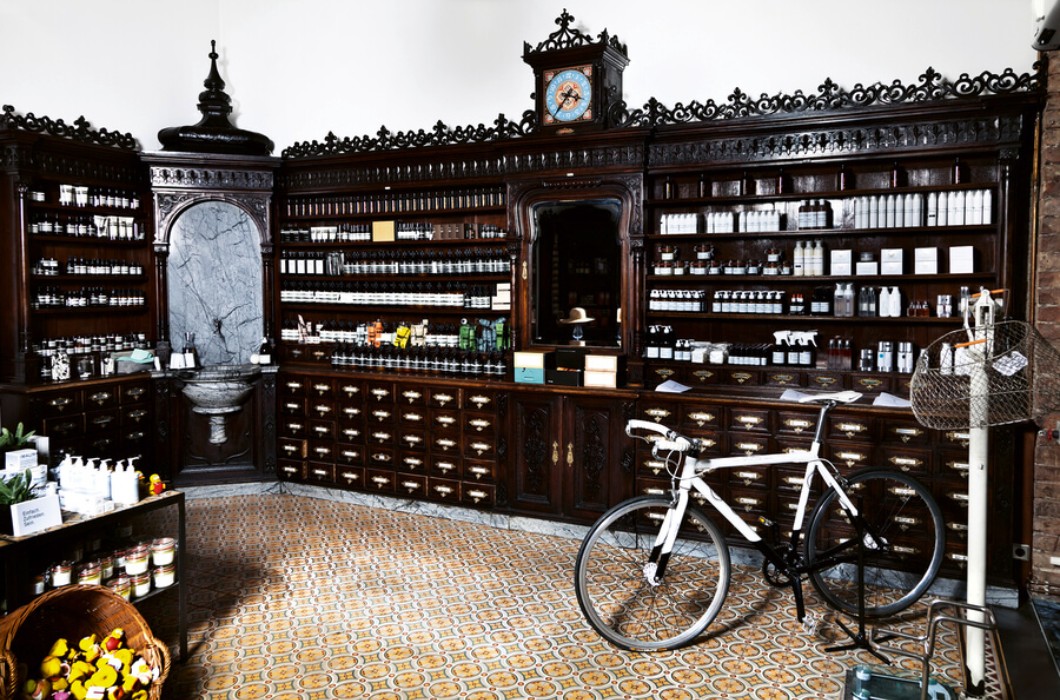 18:30 - Continuing the nature theme, make upscale café-brasserie Palmenhaus your Viennese dinner date. One of the city's more eccentric dining venues, this former emperor's art nouveau glasshouse is nestled in Vienna's English-style Burggarten Park. Its 90s renovation was undertaken by Waagner-Biro, the same company behind Louvre Abu Dhabi's intricately latticed domed roof. Quaff a glass of chilled Riesling surrounded by supersized exotic plants at its famous marble bar, before feasting on homemade beetroot gnocchi and egg liqueur tiramisu beneath the palms…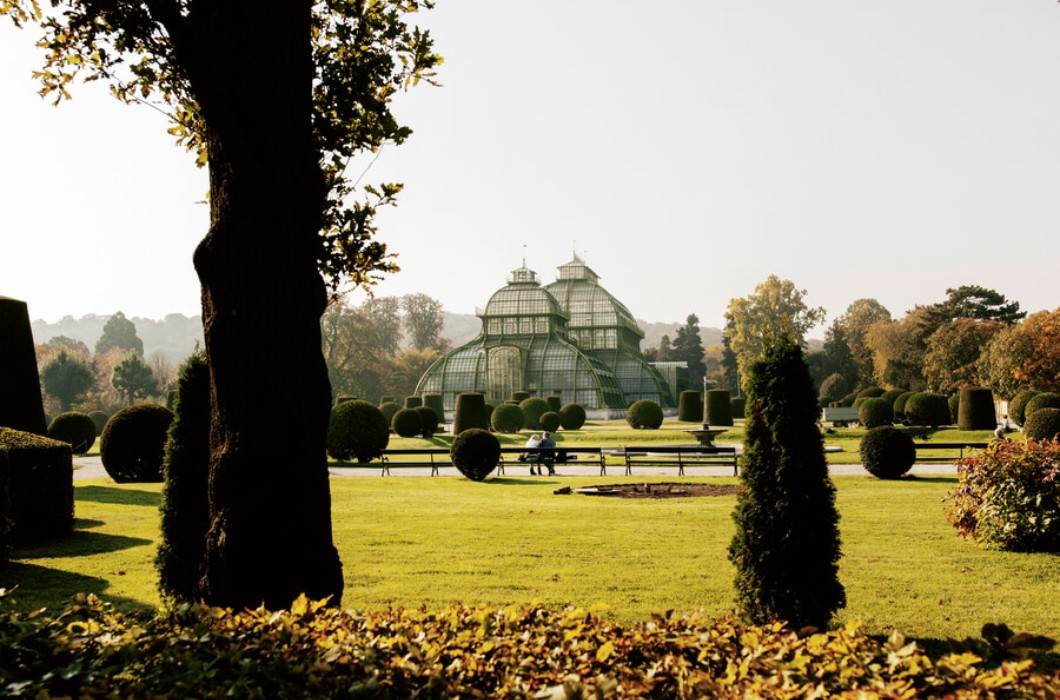 Stay:
THE LEO GRAND
+43 1 90 606