There are few places in the world more vibrant, hectic and alive than Cairo. With a population of more than 21 million, it is the largest urban metropolis in the Middle East and North Africa.
Gloriously unpolished, full of life and a thorough assault on the senses (in all the best ways), it is the polar opposite to the pristine streets of Dubai and Abu Dhabi in every sense. Just a three-hour flight from the UAE, the Egyptian capital is perfect for a quick weekend getaway. However, I decided to take things a step further and combine my Cairo visit with a trip to Luxor, in southern Egypt, and attempt to do it all in just three days. Was I mad? Quite possibly...
Home to the nation's most famous temples and archaeological wonders, Luxor is known as the 'world's greatest outdoor museum'. I gave myself just 12 hours to take it all in, but first… I'm off to see the last remaining Ancient Wonder of the World.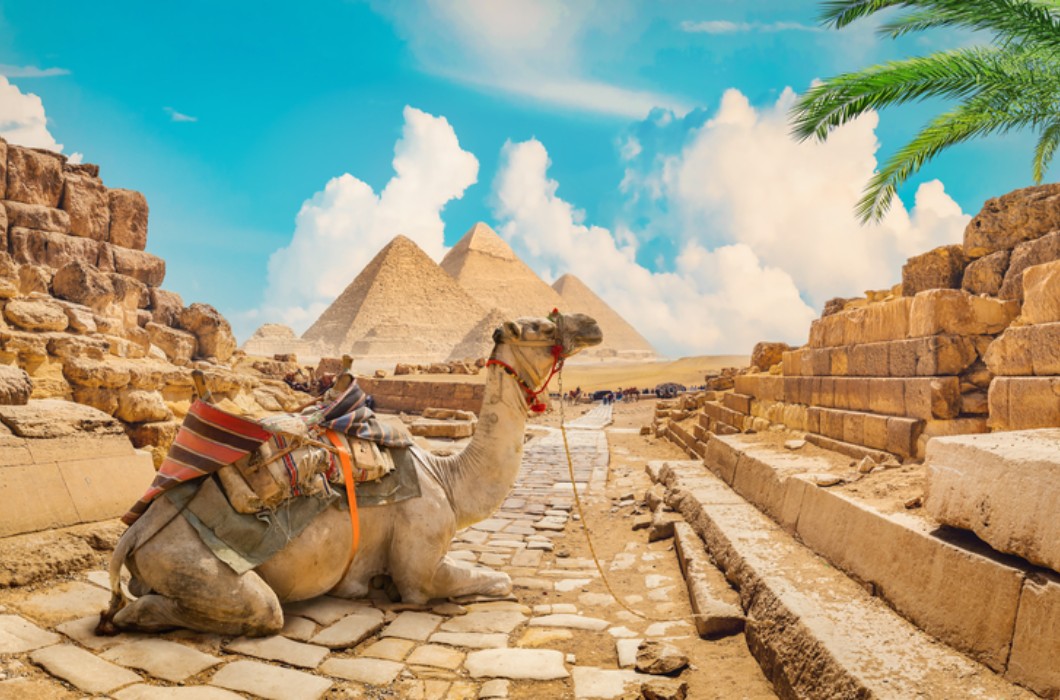 DAY 1

09.00 - We've all studied them as children and seen them in countless films. Yet still, spying the towering outline of the Pyramids of Giza emerging out of the smog and chaos of Cairo is enough to take your breath away. The sheer size of them is staggering, and they become even more impressive the closer you get. Built more than 4,500 years ago, the Giza plateau invites you to lose yourself in the allure of ancient Egypt, one of the greatest and most influential civilisations in history.
Explore the giza plateau by foot, car or camel. even if history isn't your thing, you'll still be gripped from start to finish.
Around three to four hours is needed to explore the pyramids properly, and going inside at least one, mainly to see the amazing tomb art, is essential. With each stone block weighing up to 15 tonnes, how the ancient Egyptians mustered enough power to build them is one of history's great questions.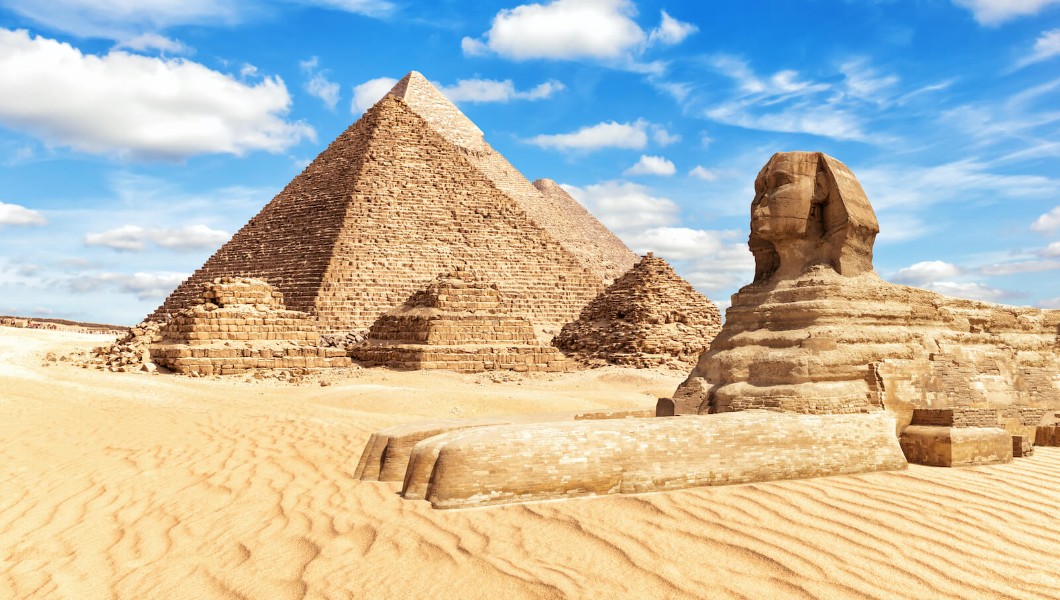 If you're up for an adventure, you can jump on one of the waiting horses, camels or carriages for a fun yet slightly haphazard whirlwind expedition. Or, you can opt to explore in style by arranging a luxury private tour (Cairo Private Tours are one such option). This way you'll get your own personal tour guide to provide a constant flow of fascinating facts, and someone to show you where all the best photo spots are. Even if history isn't really your thing, you'll still be gripped from start to finish.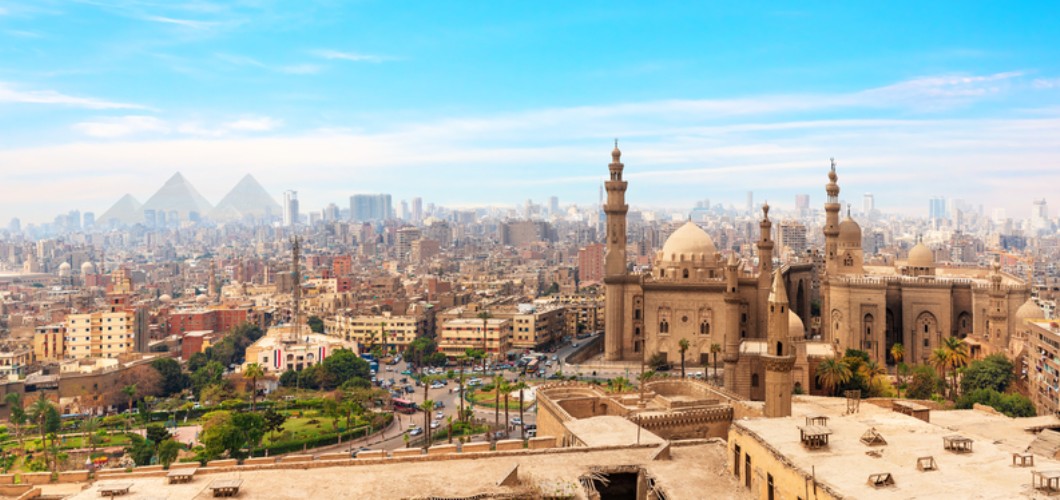 Like us, you might have heard rumours that the pyramids have been ruined by tourism. However, we found it to be surprisingly free from the masses. We could still get close, and capture some magnificent photos, with barely any other tourists in sight.
12.00 - It's hardly possible to miss it, but don't think about leaving Giza without visiting the iconic Great Sphinx. Featuring the body of a lion and the head of a king, it looks statuesque and majestic with the colossal pyramids standing behind it. Don't be embarrassed to get one of the Instagram-friendly 'kissing selfies' with its enormous head either.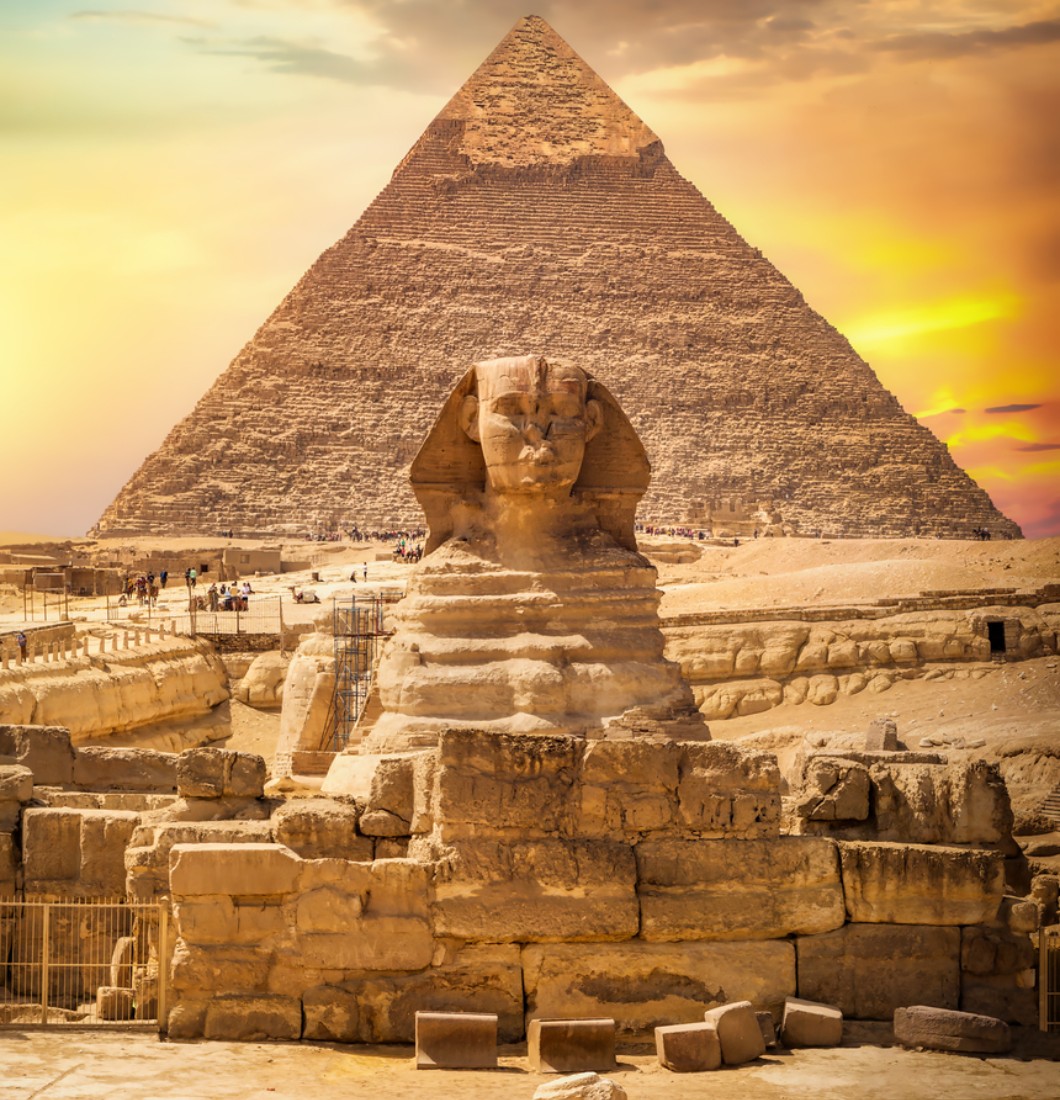 13.00 - By this point you will have worked up quite an appetite, so drop into Marriott Mena House, the city's most luxurious hangout within a stone's throw of the Giza plateau. Al fresco hotspot 139 Pavilion invites you to dine in peace and serenity under the shadow of the Great Pyramid, and it's the perfect place to toast your exciting morning with a refreshing glass of bubbly or two.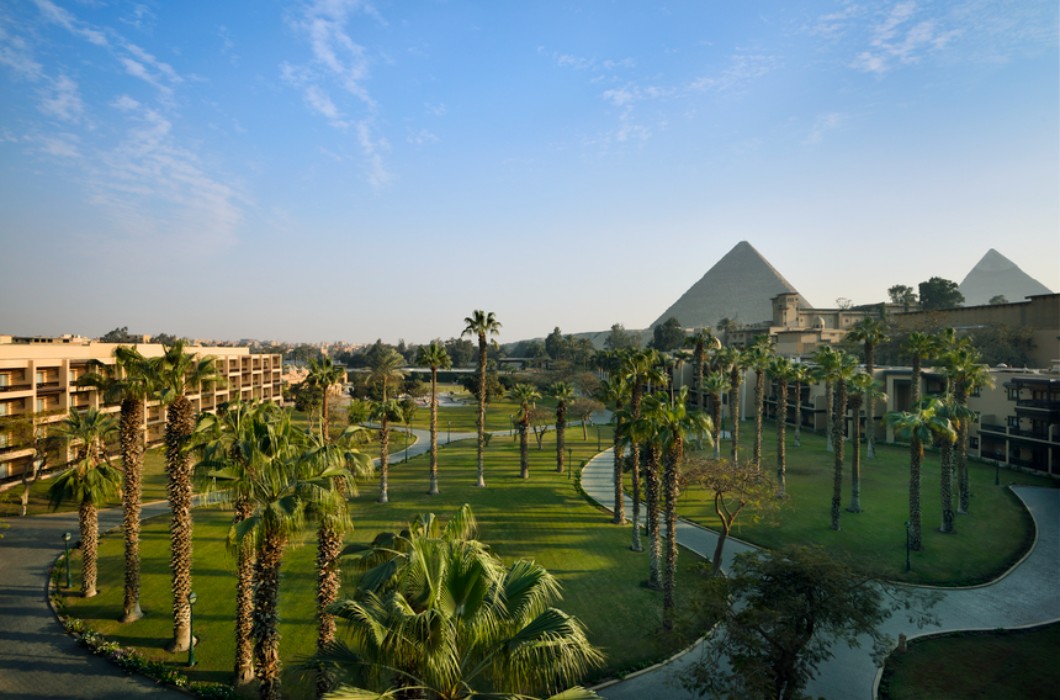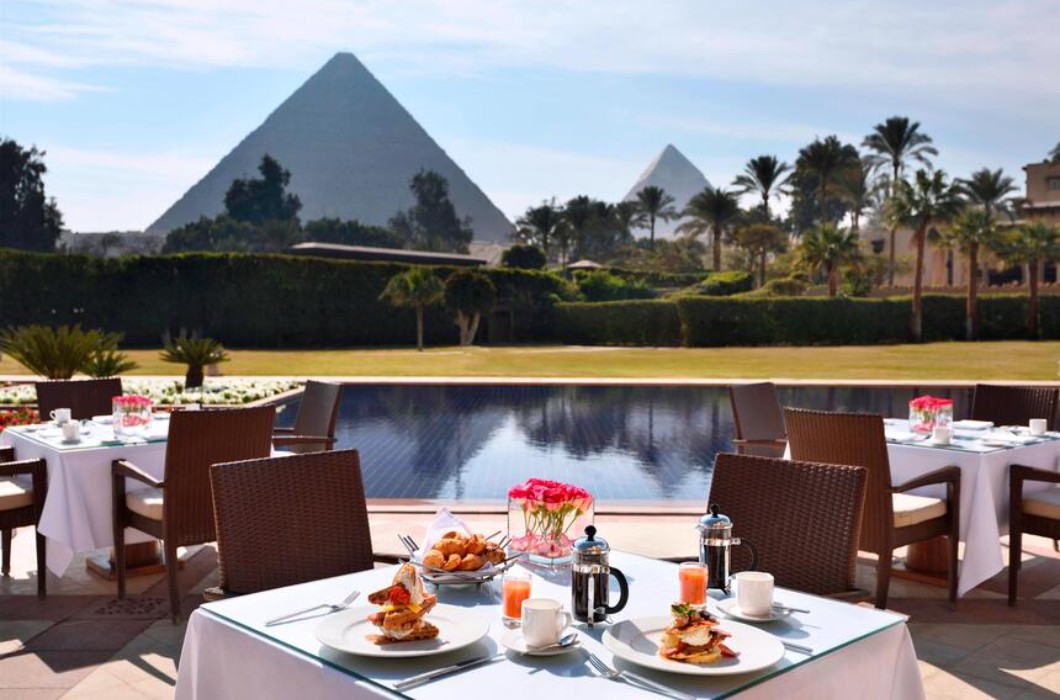 15.00 - Arrange for a chauffeur-driven car to take you back to your hotel for a freshen up before the evening adventures begin. Back over on the other side of the city, the Royal Maxim Palace Kempinski places you close to Cairo's other key attractions, and just a 25-minute drive from the airport. But, our reasons for highlighting this palatial five-star hotel extend far beyond the purely practical. Dripping in vintage glamour and oozing sophistication, the opulent destination comes complete with a stunning luxury spa and a vast palm-fringed pool. Charming and characterful, the two expansive Royal Suites include a dining room, living room and kitchen, and even a private gym, sauna and exclusive rooftop terrace overlooking the building's distinctive azure cupolas.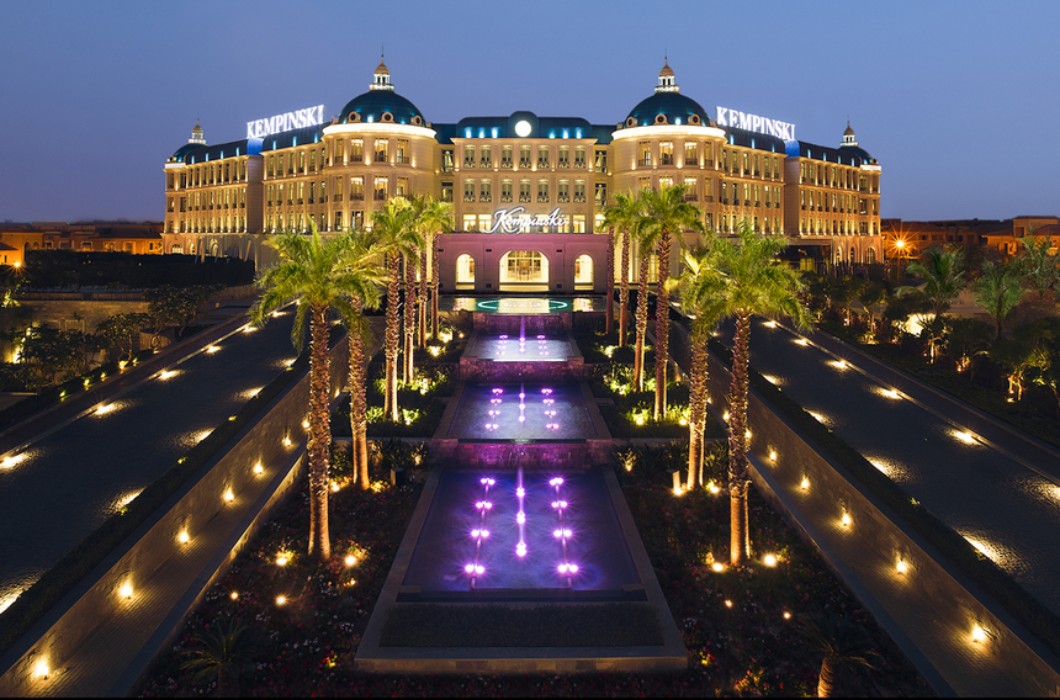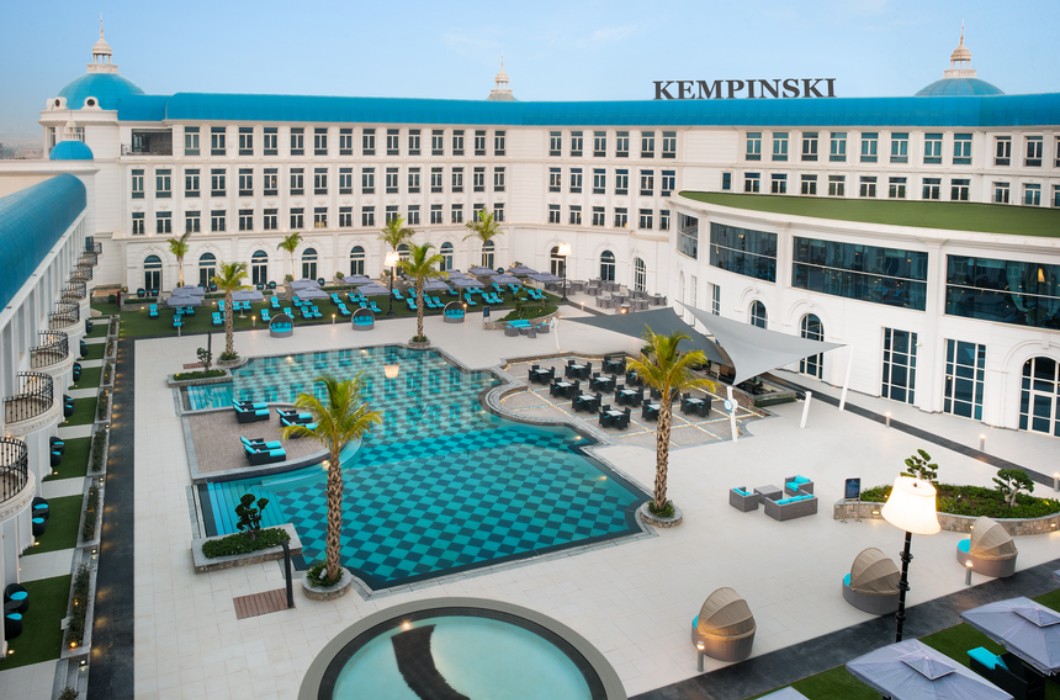 17.00 - Next, it's time to experience the Nile, the centre-point of ancient Egypt. Arrange a private sunset tour on a felucca, a kind of traditional wooden sailing boat, and spend a blissful hour or two taking in the city's ambiance from the water. Many tours are available, including with Egypt Excursion.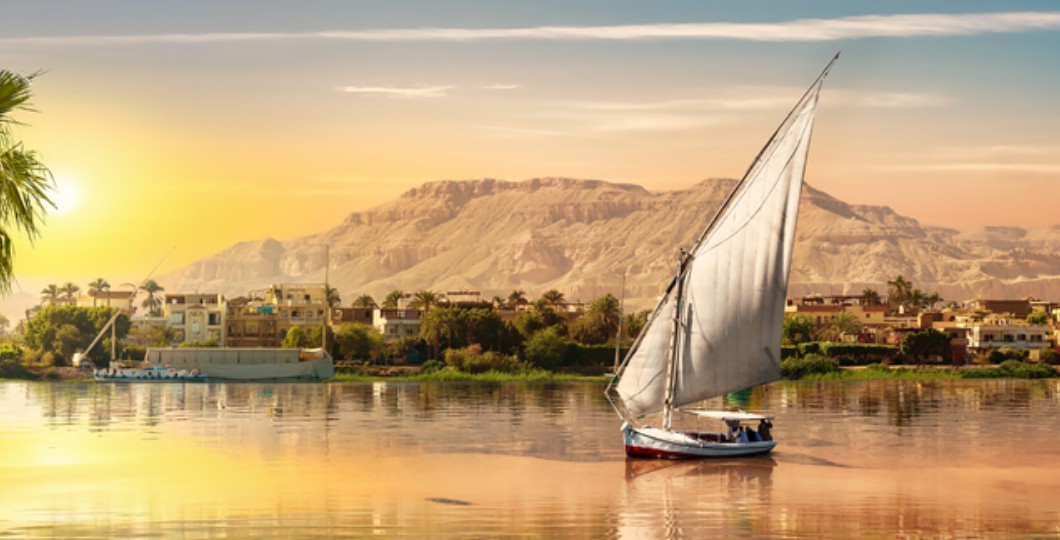 19.00 - Before the sun sets completely, visit the cosmopolitan and affluent island distinct of Zamalek. The place where Cairo's coolest crowd comes to play, the charming bohemian streets are filled with bookstores, antique shops, bars and restaurants. While there are plenty of rooftop bars to choose from, we found that Crimson Bar and Grill was a highlight of the entire trip. Elegant yet bustling and offering panoramic views across the Nile, it's a lovely place to end the day with some mixed drinks and chic Mediterranean bites. Live music is a regular occurrence, and it has a buzzing Saturday brunch. Or, for something a little more authentic and casual, stroll down the road to Zooba, the homegrown hotspot that is famed for making 'the best Egyptian falafel in the world'. Named as one of MENA's 50 Best Restaurants for 2022, it provides a true taste of Cairo's busy streets with authentic koshari (pasta, lentils and rice), hawawshi (the nation's famous hot-pressed beef sandwich), traditional shakshuka and more.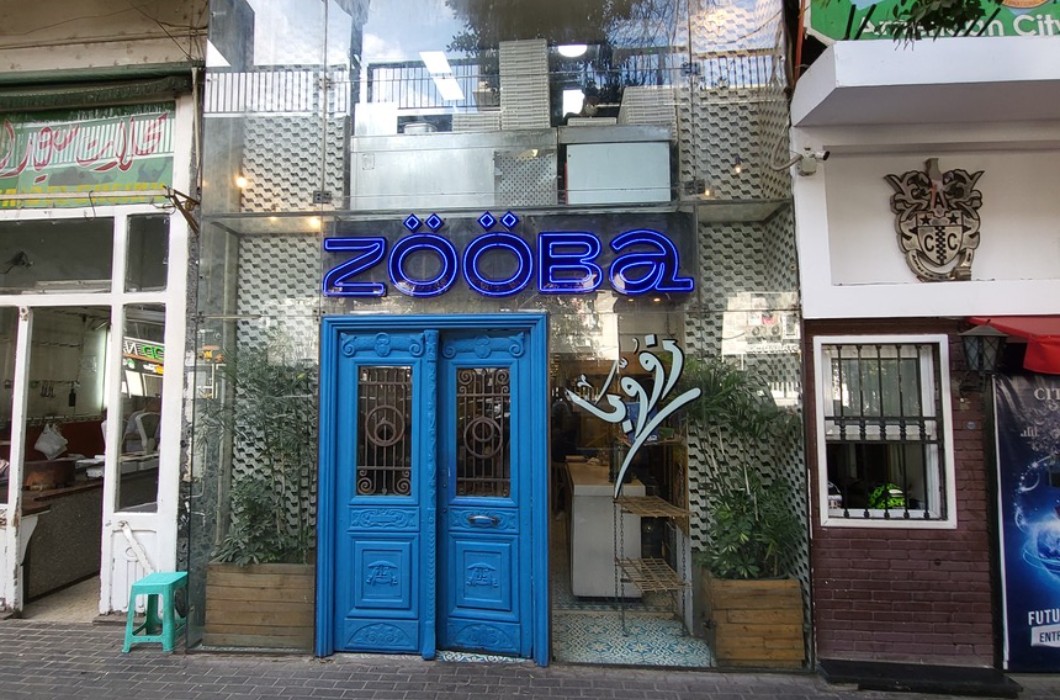 ---
DAY 2

09.00 - More wonderful discoveries await inside two of Cairo's most enthralling museums: the Egyptian Museum and the National Museum of Egyptian Civilization (NMEC). The powder-pink Egyptian Museum in Tahrir Square is the oldest archaeological museum in the Middle East. While it's arguably a bit poorly organised and crowded, the array of antiquities on display, including golden treasures that were buried with Egypt's most revered kings and queens, is mind-blowing. In fact, its legendary collection is so vast that recent efforts have been made to spread it out across other locations. The Egyptian Grand Museum, which is still under construction, will eventually hold many of the exhibits, while the recently opened NMEC now displays 22 mummies that were originally housed here. Indeed, the NMEC is a vital stop on any Cairo itinerary. Being able to see the mummies up close is incredibly surreal and almost overwhelming, while a 35,000-year-old skeleton is one of the state-of-the-art attraction's many highlights.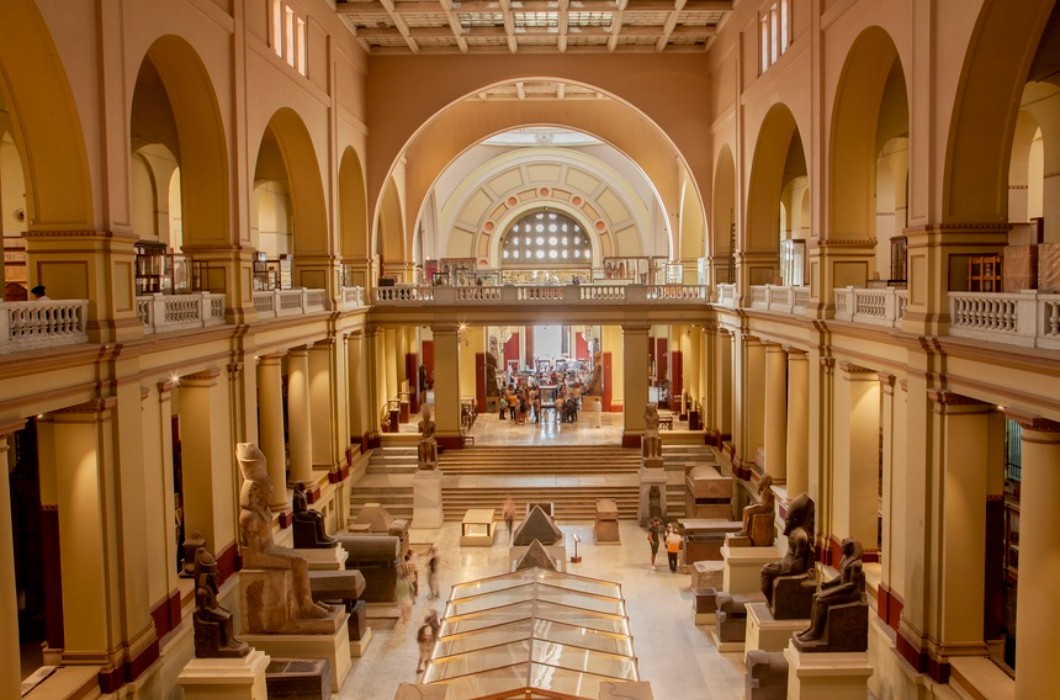 13.00 - From the National Museum of Egyptian Civilization, drive just a few minutes to Coptic Cairo. Known as the city's Christianity stronghold, it is home to some of Egypt's oldest churches, including the wonderful 'Hanging Church' and the church of St. Sergius and Bacchus. Adorned with gorgeous intricate woodwork and tilework, and local legends say that the Holy Family sheltered here whilst escaping King Herod.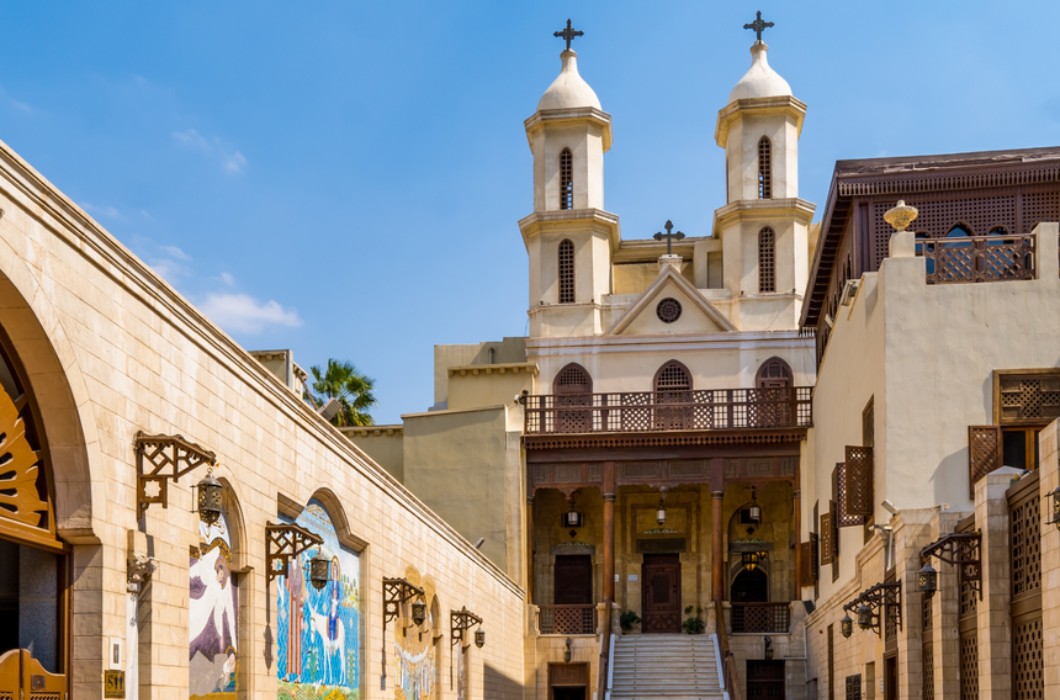 15.00 - After racking up some steps around the pedestrianised alleys of Old Cairo, take a well-earned break at Sachi, ranked fifth on MENA's 50 Best list. A flawless fusion of Mediterranean and Asian flavours, each artistic dish is designed to be shared and the pretty and creative mixed drinks are truly delightful.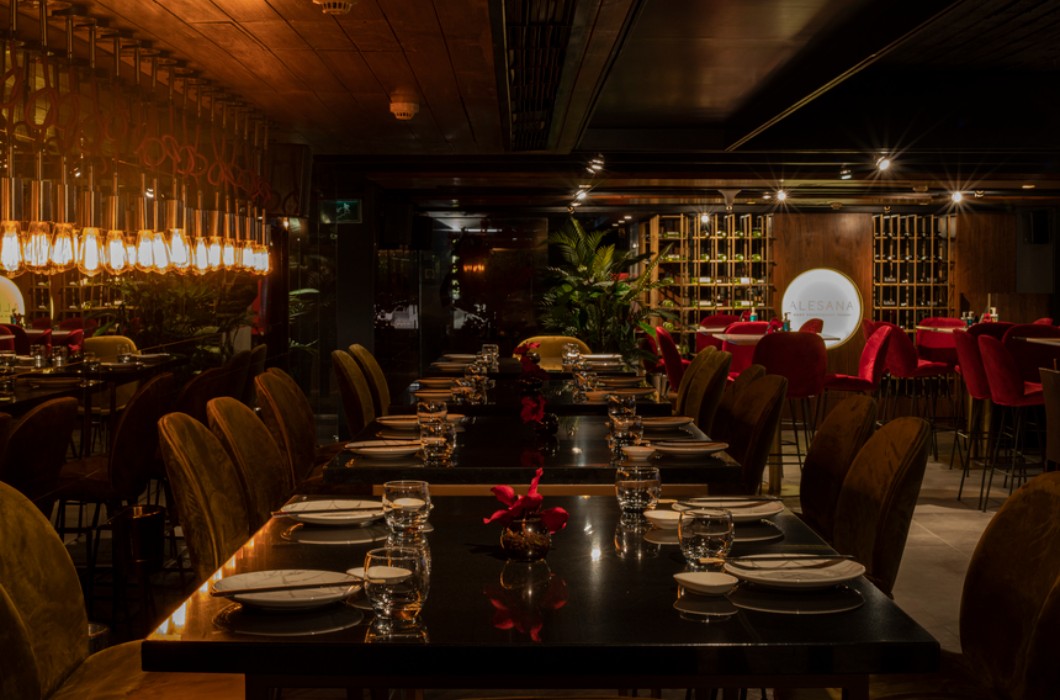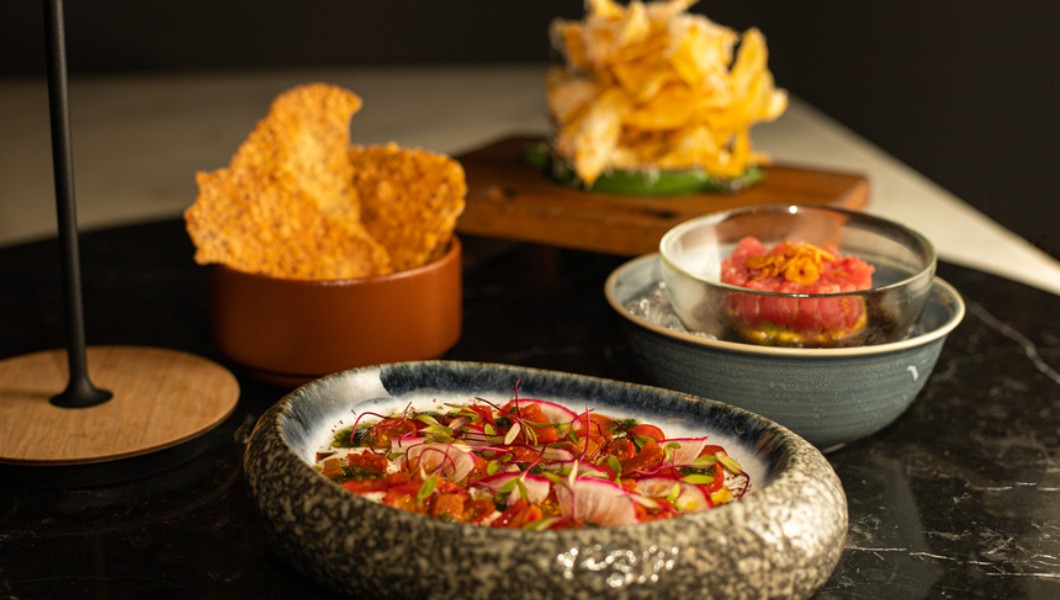 17.00 - Take a deep breath and throw yourself back into the thrilling beating heart of Cairo one last time. Al-Muizz Street is one of the oldest roads in the capital and strolling down its lively pavements is always eventful. Raucously good fun and filled with madrassas, mosques, shops, markets, and hammams, it leads directly into Khan el-Khalili, Cairo's world-famous souk. Here you can continue your sensory overload and enjoy getting lost and disorientated amongst the meandering and crumbling passageways, while browsing sparkling silverware, gold artefacts, stained-glass lamps, incense, hand-made accessories, spices, handmade carpets and more. Ultra-Instagrammable and bringing an authentic Arabian feel, it's bound to be one of the most memorable shopping trips of your life.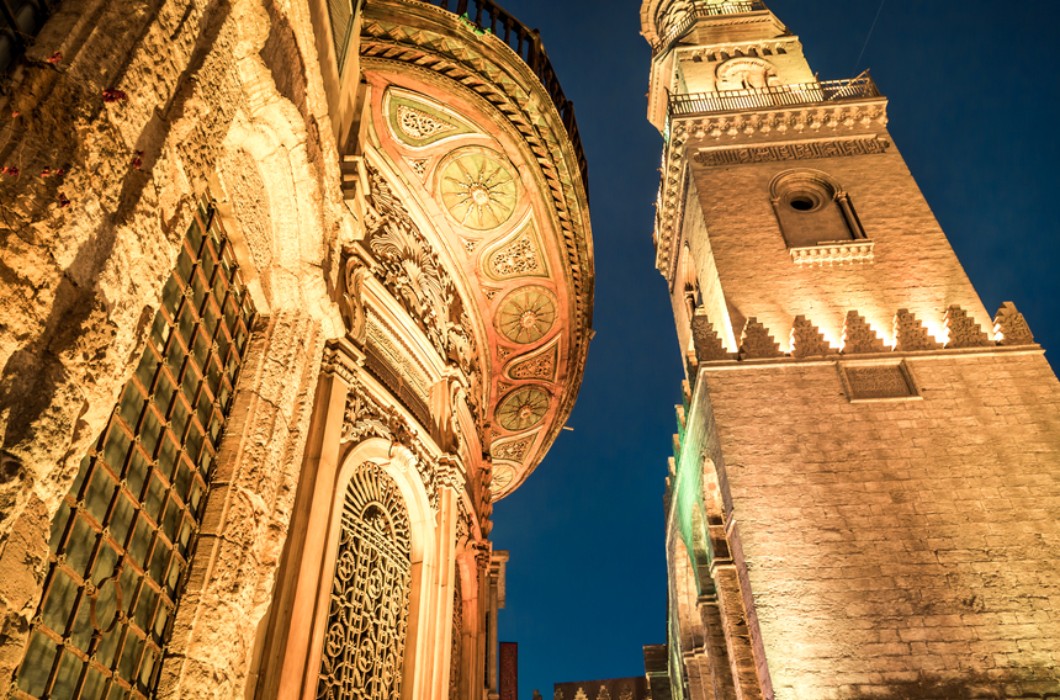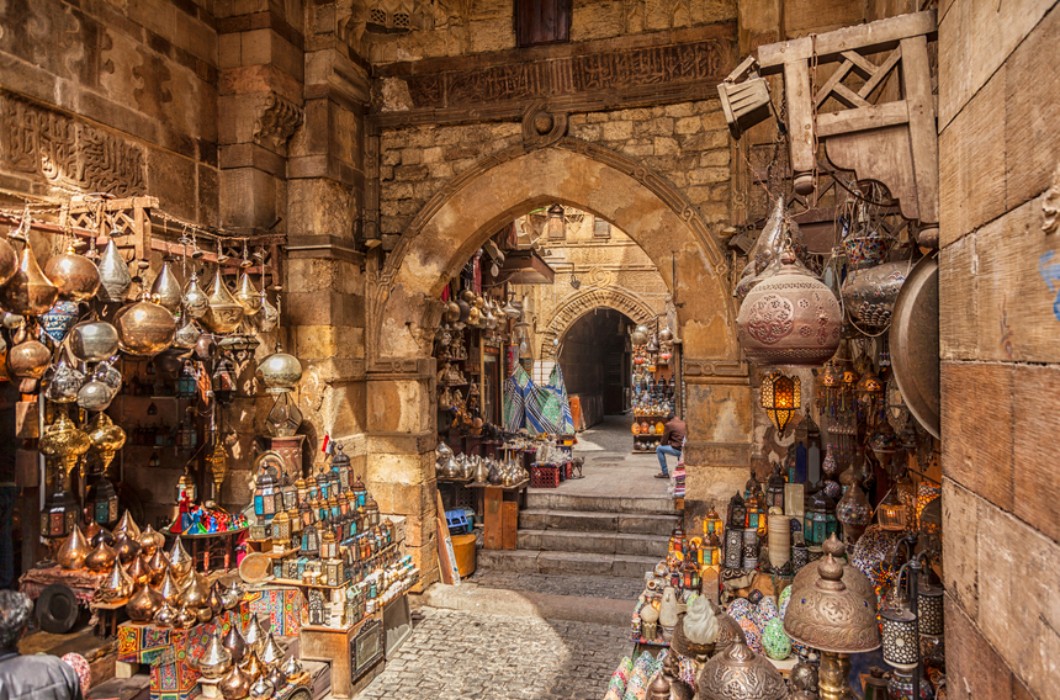 20.00 - Gather up your last remaining energy and spend your final night in Cairo recharging within the zen-like ambiance of KAZOKU, the city's most sophisticated contemporary Japanese restaurant. Another MENA 50 Best winner, its green and vibrant garden area, sensational sushi and sumptuous delicate bites show why Egypt's fine-dining scene is really starting to make a name for itself.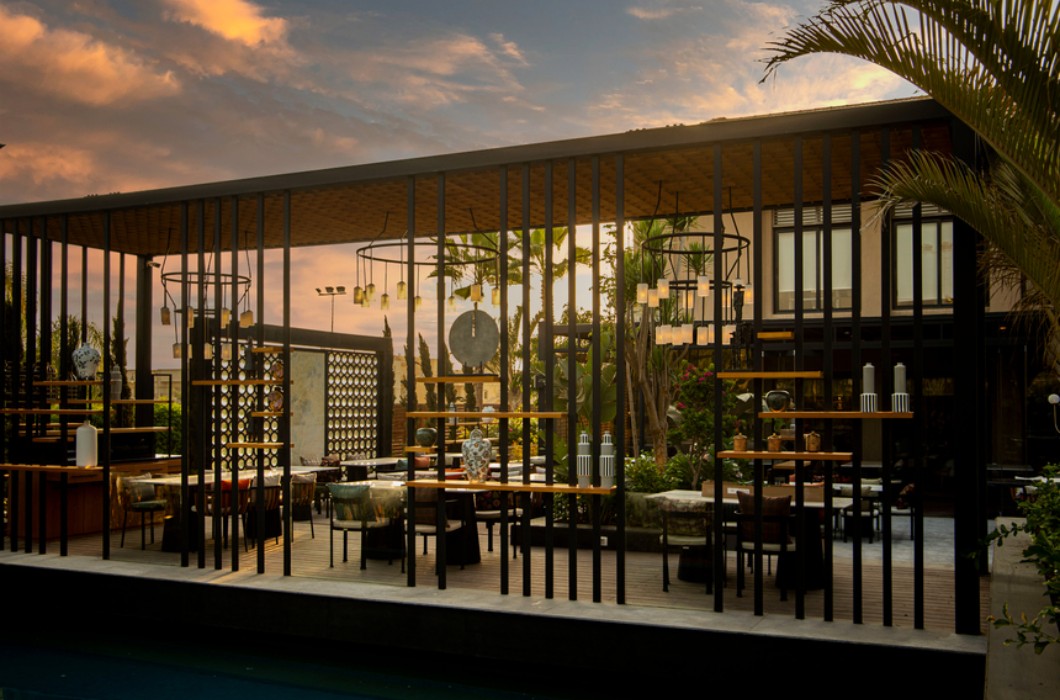 ---
DAY 3

06.00 - Rise as early as you dare to get maximum time out of your trip to Luxor. Direct internal flights leave at 6.30am and 7.30am and take roughly an hour. Wear comfortable shoes and arrange for your driver to collect you straight from the airport.
08.00 - An extraordinary contrast to Cairo, Luxor is green, luscious, and considerably more relaxed. As we meander along the narrow roads and past farms and villages, it feels more like we are exploring south-east Asia, rather than the MENA. While the area contains enough historical wonders to keep you entertained for a whole week, we found a day was long enough to tick off four key stops, helped by the fact nothing was more than an hour's drive apart.
09.00 - Start your exploration at The Valley of the Kings, the burial ground for Tutankhamun and Egypt's other most legendary Pharaohs. Set within a cavernous dried-up wadi, 62 underground tombs were found here and eight are open to visitors. Decorated with immaculate paintings and hieroglyphs, stepping inside these cave-like chambers is tremendously moving.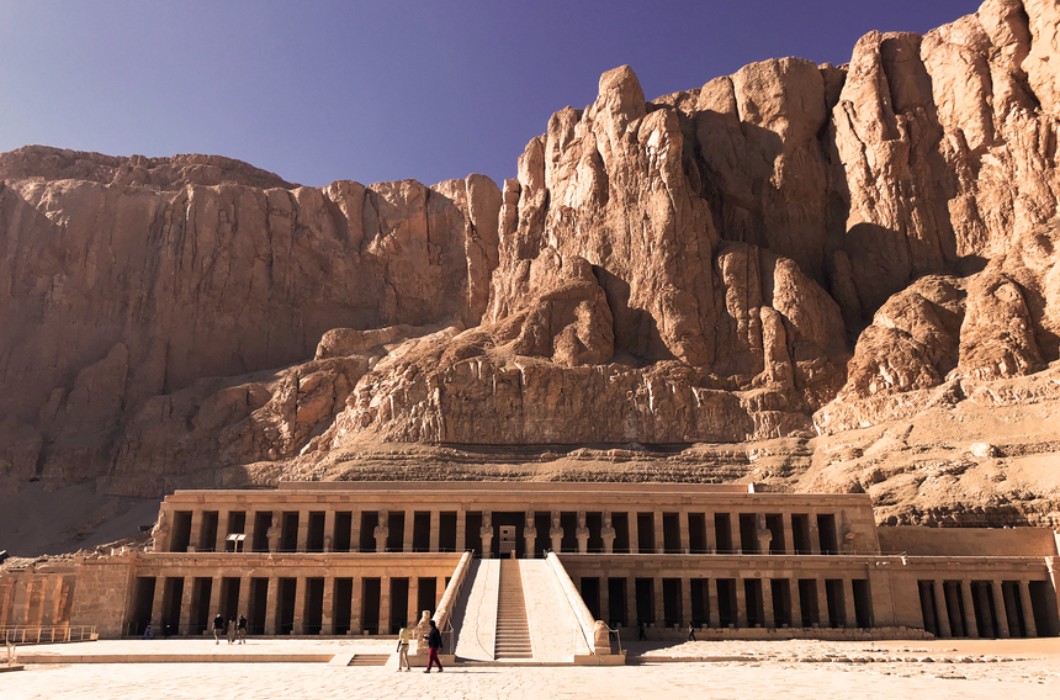 12.00 - Next on your mind-blowing tour should be the humbling temple of Deir el-Bahri. Set dramatically into a sheer cliff face, it was built for the great Queen Hatshepsut, one of Egypt's few female Pharaohs and considered to be among the most powerful female rulers in history. Hatshepsut reigned over Egypt for 20 years and the triple-terraced design of her temple is highly distinctive. Walk all the way to the top of the sloping ramp and note how she is depicted as a man in all her statues and paintings. She allegedly requested this as she thought it helped solidify her position as ruler.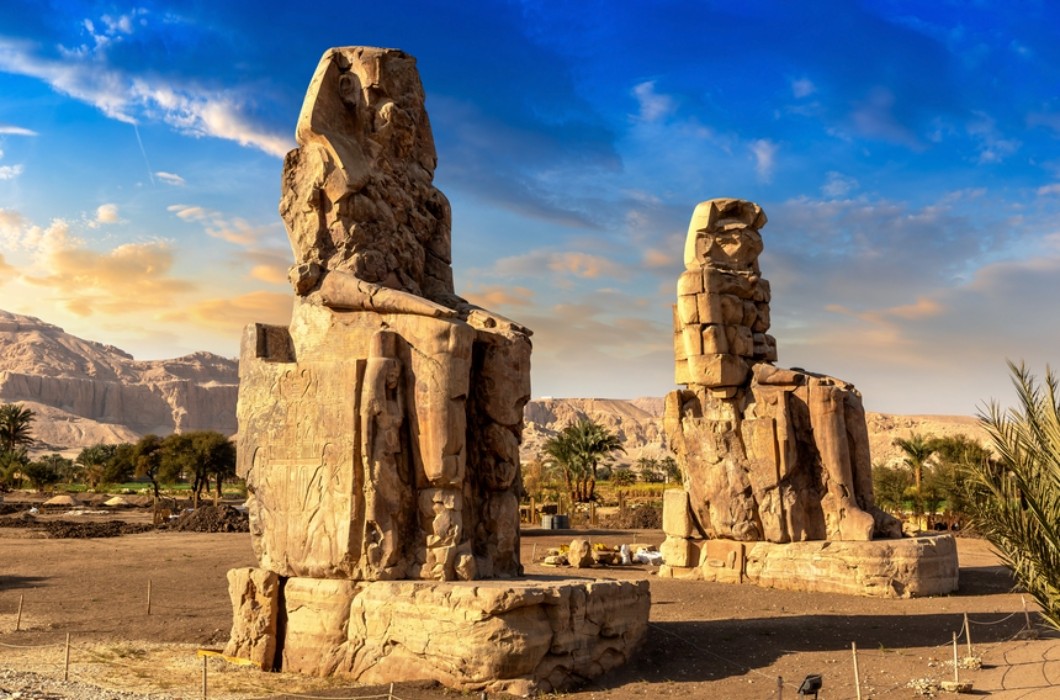 14.00 - For lunch, head to the East Bank and the city of Luxor for a quick meal at one of the rustic local restaurants, before continuing on to Karnak Temple, the second largest temple in the world after Angkor Wat in Cambodia. Built over a period of more than 1,000 years, the enormous complex thrills and enthrals from the moment you arrive. Huge imposing figures guard the gate, and the Great Hypostyle Hall is one of the most extraordinary constructions on earth. Made from 134 massive scripture-covered columns, you will want to take your time strolling amongst them whilst filling your photo reel. From here you can either drive a few minutes to Luxor Temple, or walk via the three-kilometre Avenue of the Sphinxes, an ethereal walkway that still contains a third of its original 1,057 ram-headed statues. Although significantly smaller than Karnak, Luxor Temple holds many surprises, including giant intimidating statues and an enormous 25-metre obelisk. Once part of a pair, the other Luxor obelisk is now displayed in the Place De La Concorde in Paris.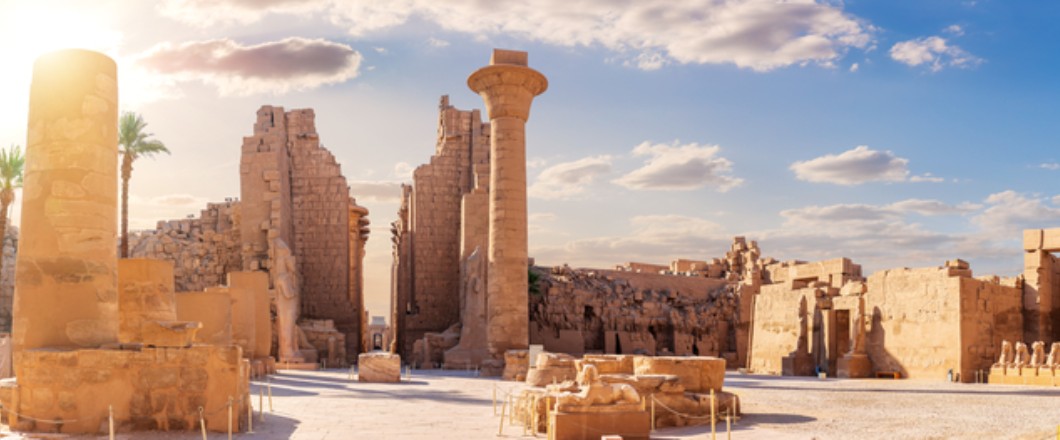 18.00 - Once you've feasted on temples and tombs, stop by one of the Nile-side bars and restaurants to rest and reflect for a few moments by the still waters. If you have time to stay an extra night, a graceful sunrise hot air balloon ride over Luxor is another bucket list voyage of a lifetime. Or, if not, enjoy digesting all the awe-inspiring sites you've seen on your short hop over back to Cairo, and throughout your onward journey home. Seeing the best of Cairo and Luxor in just 72 hours takes careful planning and a lot of organisation, and also allows for very little sleep. However, it's guaranteed to be one of the most unforgettable trips you will ever take. I can guarantee that you won't regret a single crazy moment.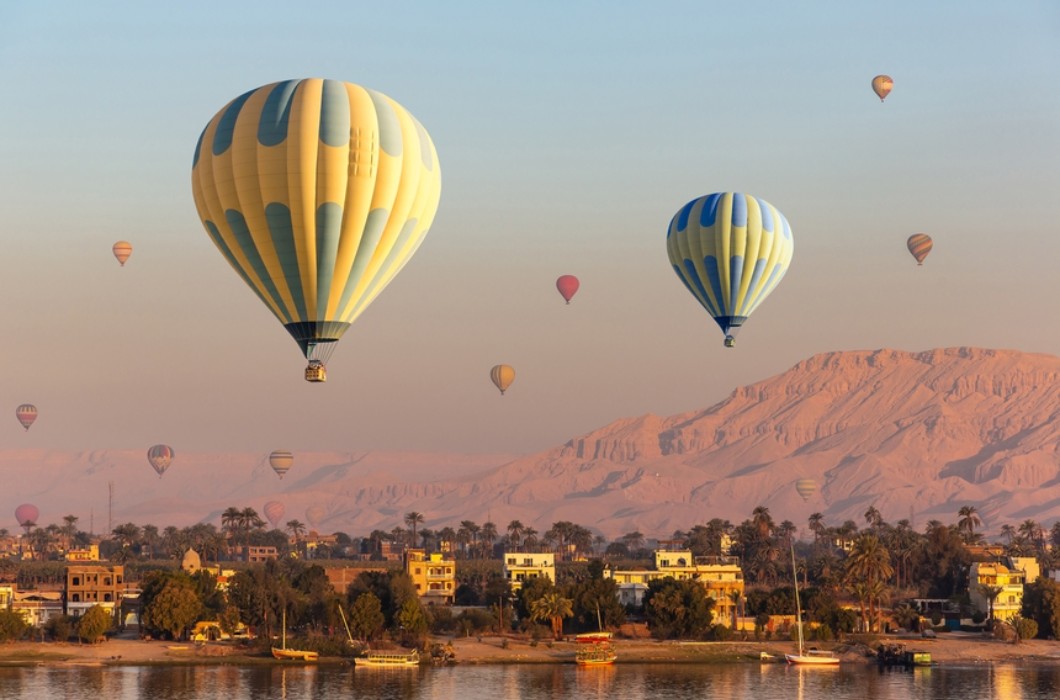 Stay:
WHAT: Royal Maxim Palace Kempinski Cairo
WHERE: Cairo, Egypt
TEL: +20 2 22495300