"Look at this!" our guide Niko exclaims, retrieving a conch shell fossil resting in the hollow of a tree trunk. "This place was once a living coral reef submerged in water," he continues, referring to the Yucatán Peninsula in Mexico's easternmost part. Now a huge sponge-like limestone plateau riddled with subterranean rivers and caves, its unique geology is found nowhere else on earth.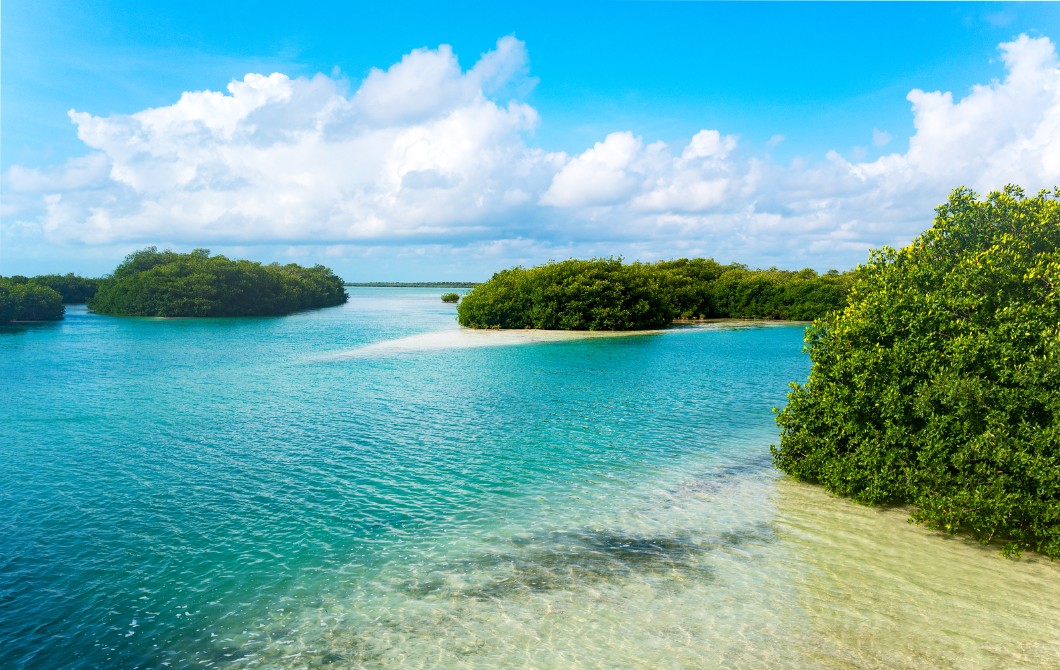 The Spanish conquered the peninsula around 1550 AD, marking the demise of great Mayan cities like Muyil (pronounced moo-yil). Despite it being one of the earliest and longest inhabited Mayan cities on the Riviera Maya – which stretches 80-miles along Mexico's Caribbean Coast – it remains one of Yucatán's lesser-known archaeological sites. "Visitors are only seeing around a tenth of what once stood here" Niko Quinteros from Mexico Kan Tours says, picking through the overgrown vines that have reclaimed Muyil's millennia of grizzly and glorious secrets. "The pyramid was the sacred symbol of the mountains in the pancake-flat peninsula," Quinteros continues, as I crane my neck to marvel the site's 17-metre-high castle complex. Crowning it is a small temple where you can still see remnants of red and Mayan blue paint.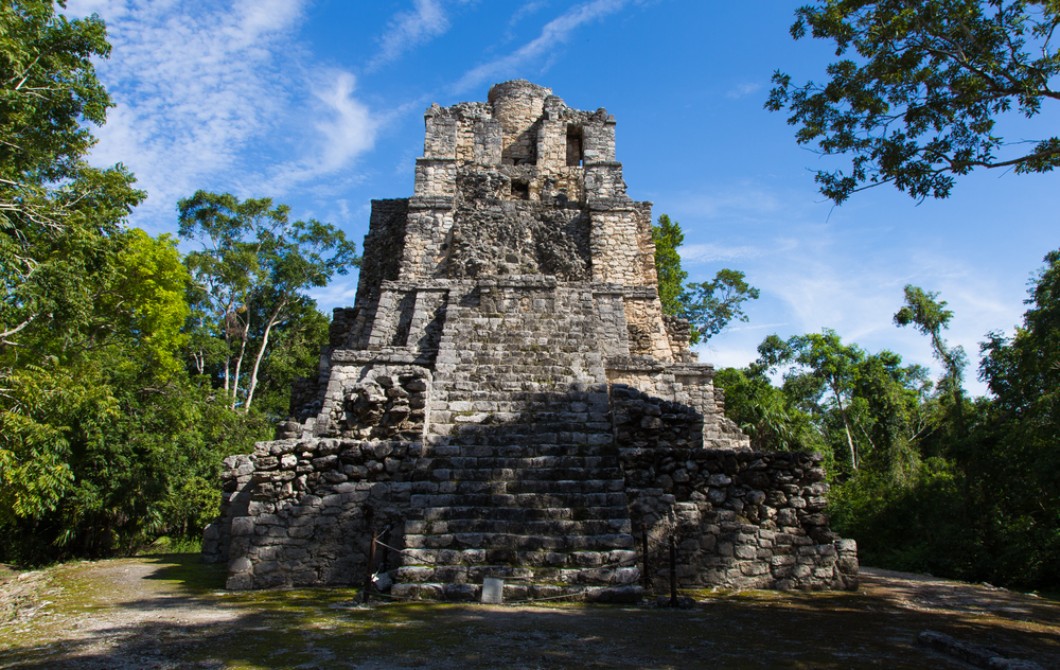 Heading deeper into the jungle calls for another dousing of biodegradable insect repellent. This, together with reef-friendly sunscreen are just a few of the small demands made on tourists venturing to Sian Ka'an Biosphere Reserve, as part of the Sian Ka'an Muyil tour. Today, our group of three are taking a tiny bite out of the UNESCO World Heritage Site's vast 1.3 million acres, that spans land and sea. Four endangered species (including jaguar), the world's largest flighted bird and 318 species of butterflies (and counting!) call the reserve's rich tapestry of lagoons, dunes, reefs, wet savannahs and tropical forest, home.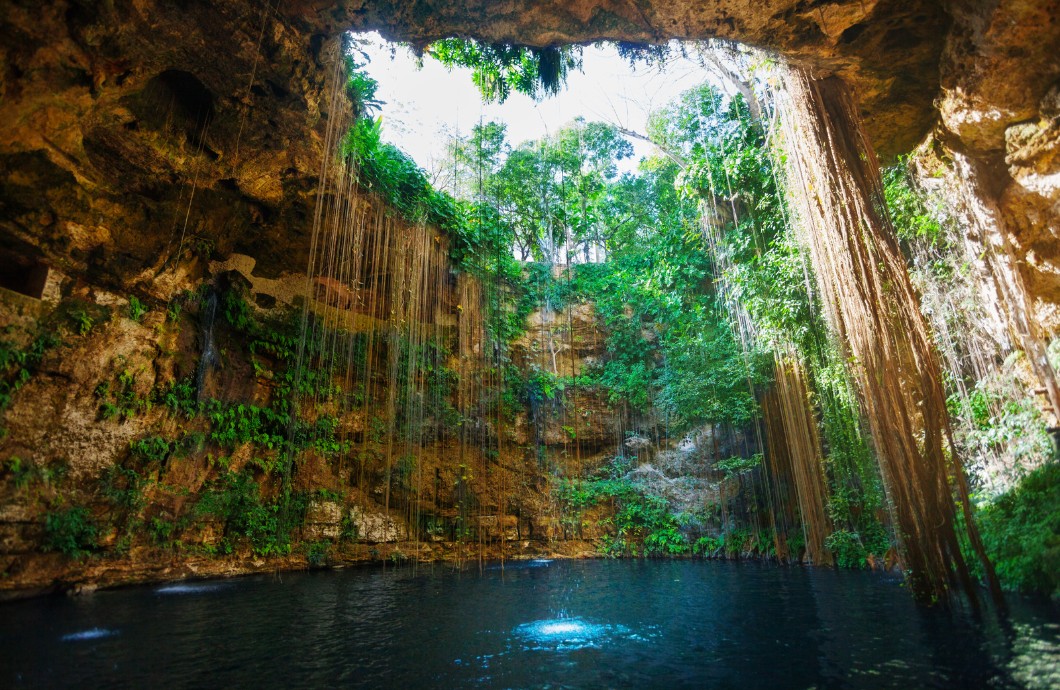 A rustling in the canopy signals the presence of one of Sian Ka'an's less elusive species – the slender-limbed spider monkey. A novel way to get cosy with our ancestor is by scaling the near-vertical ladders of an observation tower that soars above the treetops. Those brave enough are rewarded with a 360-degree view of the reserve – a vision of electric greens and brilliant blues. It's no wonder the Mayans christened this aquatic paradise a "gift from heaven."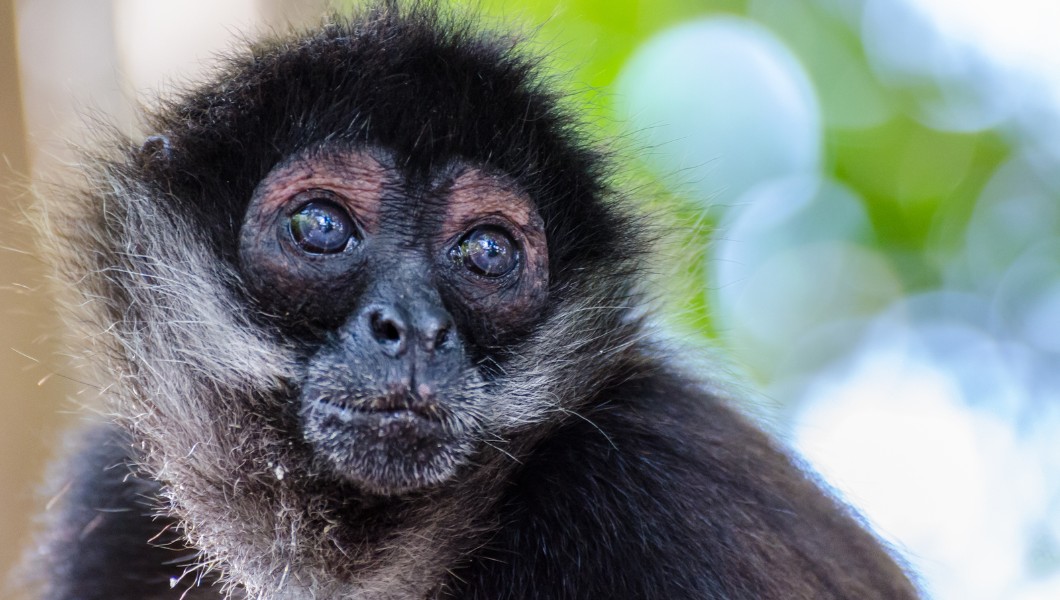 Back on terra firma, a series of boardwalks snake through denser thicket to a small dock hovering over a dazzling lagoon, where manatees like to forage I'm told. Our sturdy vessel glides across the first of two freshwater lakes, until we reach a unique limestone-cut canal, hand-dredged by the indefatigable Mayans. Threading through an avenue of mangroves, I try to imagine the precious cargo of jade, jaguar skins, basalt and birds ferried down these maritime canals on dugout canoes, a millennia ago.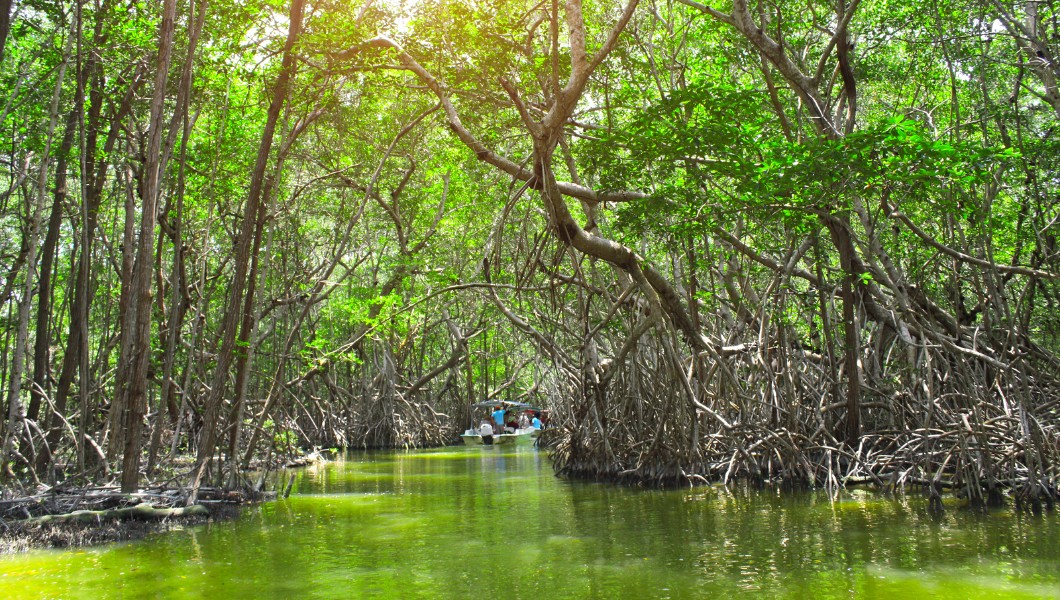 Part two of retracing this ancient Mayan trade route that tethered Muyil to the Caribbean Sea, warrants an altogether different perspective. "This is the original lazy river experience" guide Quinteros chortles, as he demonstrates how to repurpose our life jackets as giant orange diapers to drift downstream. Carried by a gentle current for around 30-minutes in my "buoyant chair", I find myself lost in the beauty of white-fronted parrots flitting overhead, and colourful canal banks sprinkled with orchids.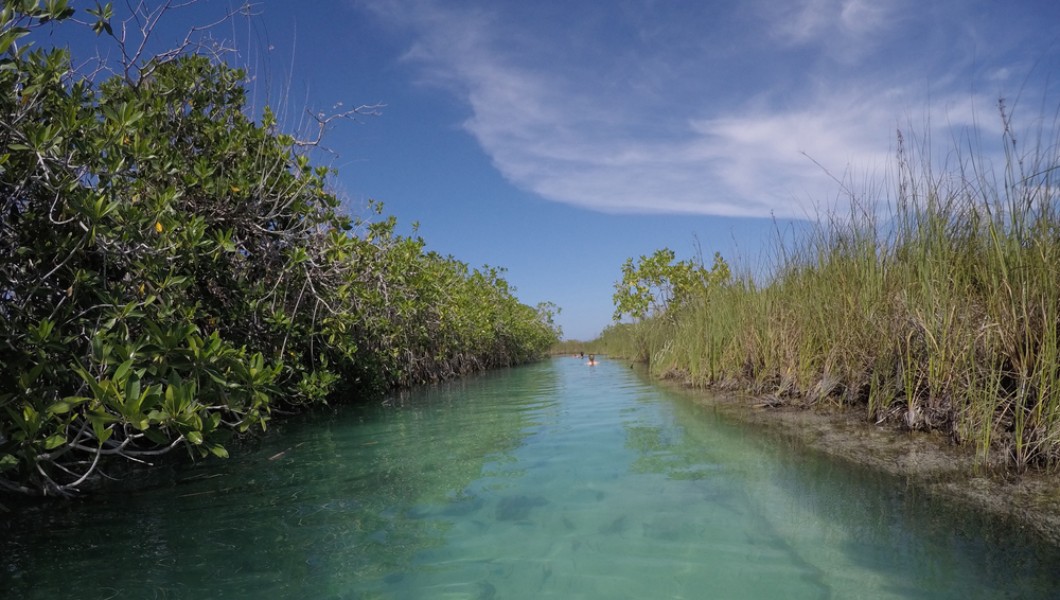 Tucked between Sian Ka'an, the world's second largest coral system and Mayan-era cities is the bohemian, beachfront town of Tulúm, better known for its cinematic cliff-top ruin of the same name. Dubbed "the Williamsburg of Mexico" by New York Magazine, this former backwater village was a major Mayan trading centre between the 11th and 16th centuries.
These days it's 8-mile-strip of chalk white sands and cerulean Caribbean waters lures a curious mix of wellness devotees, weekending Americans and sun seekers with a penchant for lux lodgings.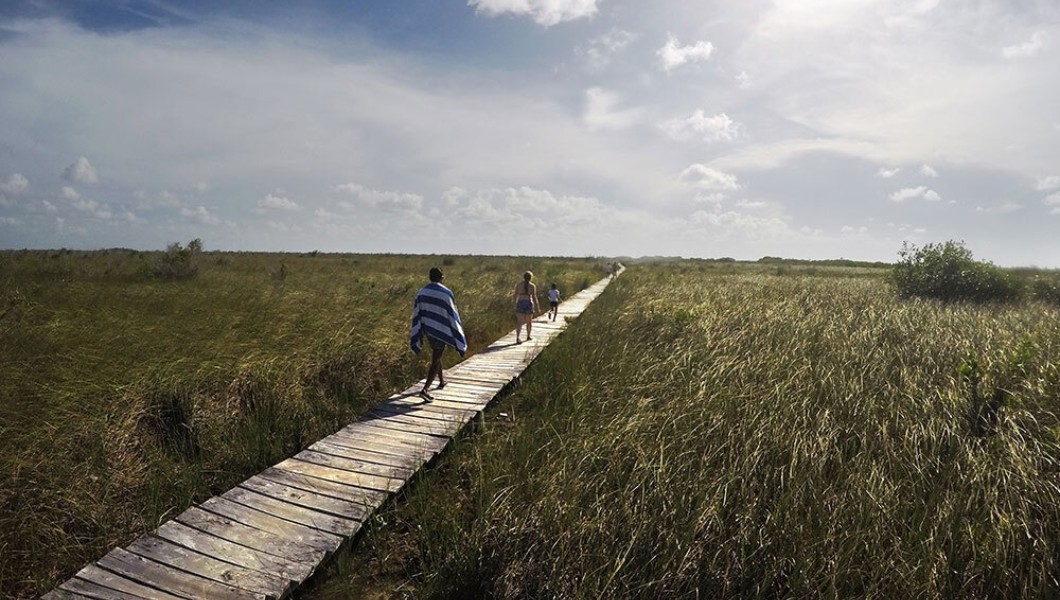 Strung along Tulúm's more serene southern shores is an exclusive clutch of boutique properties owned by Namron Hospitality, including adults-only Nest. Opened in 2015 by American music industry veteran-turned-hotelier James Chippendale, the 12-room property is underscored by some serious eco credentials. Think zero single-use plastics, solar power and ecologically friendly toiletries. It also manages to blend into its surroundings a little too well, with an entrance marked by little more than a shaggy-roofed hut! Shoes discarded and unburdened of my luggage, I pad my way along raked sandy paths where 12 garden and jungle rooms recede into the foliage and the scent of copal (a pre-Colombian incense made from tree resin), hangs in the air.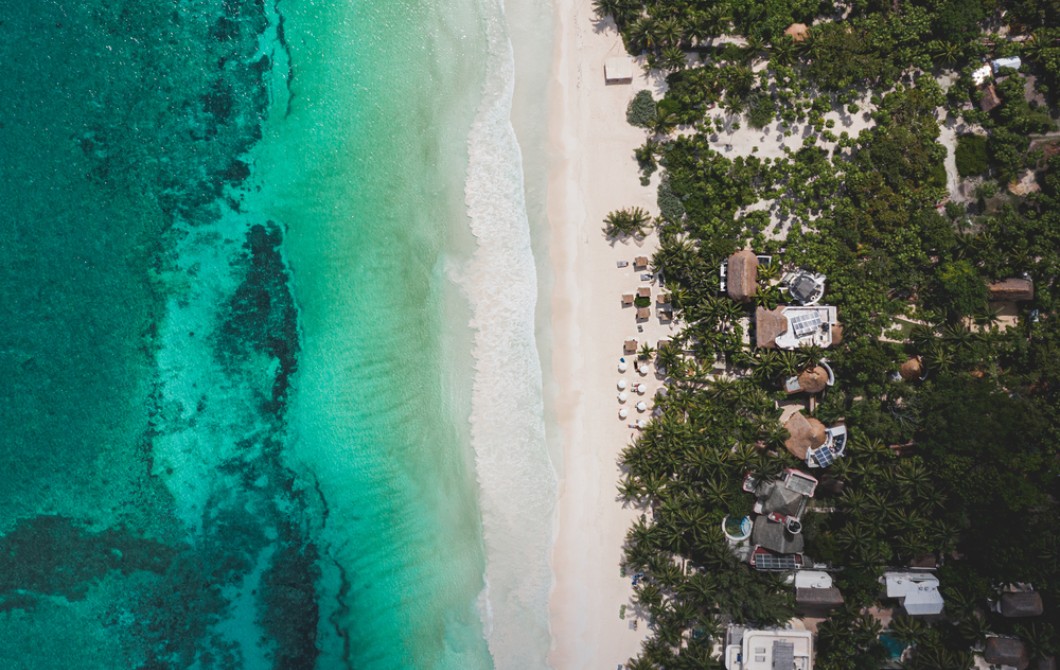 My very own castle in the sand is the hotel's private four-bedroom, three-bathroom villa, which blends the best of both (Tulúm's) worlds: tropical gardens and uninterrupted sea views. Channelling an earthy elegance, the interior manages to remain the right side of rustic – its clean lines and neutral colours offset with artisanal accents like Oaxacan hand-embroidered pillows and antiques sourced from San Miguel de Allende.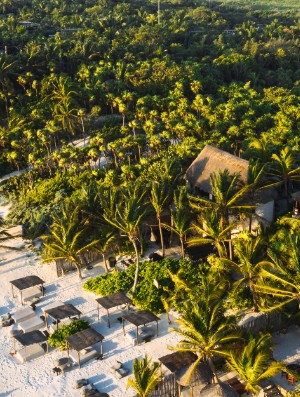 Fuelled by probiotic smoothies for breakfast, I trade sandy shores for a jungle metropolis located 30-miles inland from Tulúm. "50,000 Mayans once lived here at its zenith [600 to 900 AD]," Primitive Expeditions owner and trained archaeologist Ivan Gudierrec tells me. Wrapped in impenetrable jungle, the 2,000-year-old site wasn't excavated until half a century ago, and still retains a Raiders of the Lost Ark feel. All roads eventually lead to Coba's main pyramid, where limestone 'sacbes' stretch out in the four cardinal directions. The site is famous for having the ancient Mayan world's largest network of these stone causeways, now plied by two-wheeling tourists.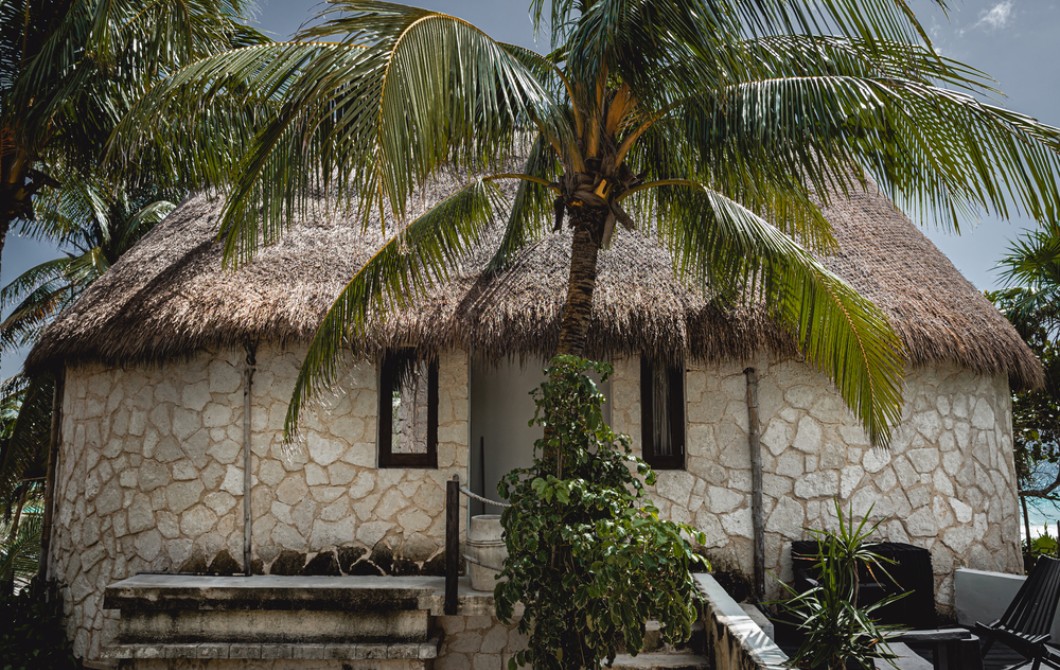 Our next pilgrimage is Coba's nine-tiered church "where the king would clamber to the top of the pyramid during ceremonies to be inbetween the gods and the people," Gudierrec tells me. At its base is an elaborately carved stone tablet, inscribed with Mayan hieroglyphs. "Coba has around 110 of these stelae," says Gudierrec. Some depict warrior queens, like the recently identified 7th century Lady Yopaat, suggesting the city was way ahead of its time, since Maya society was governed by men.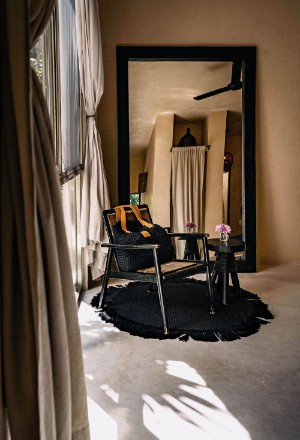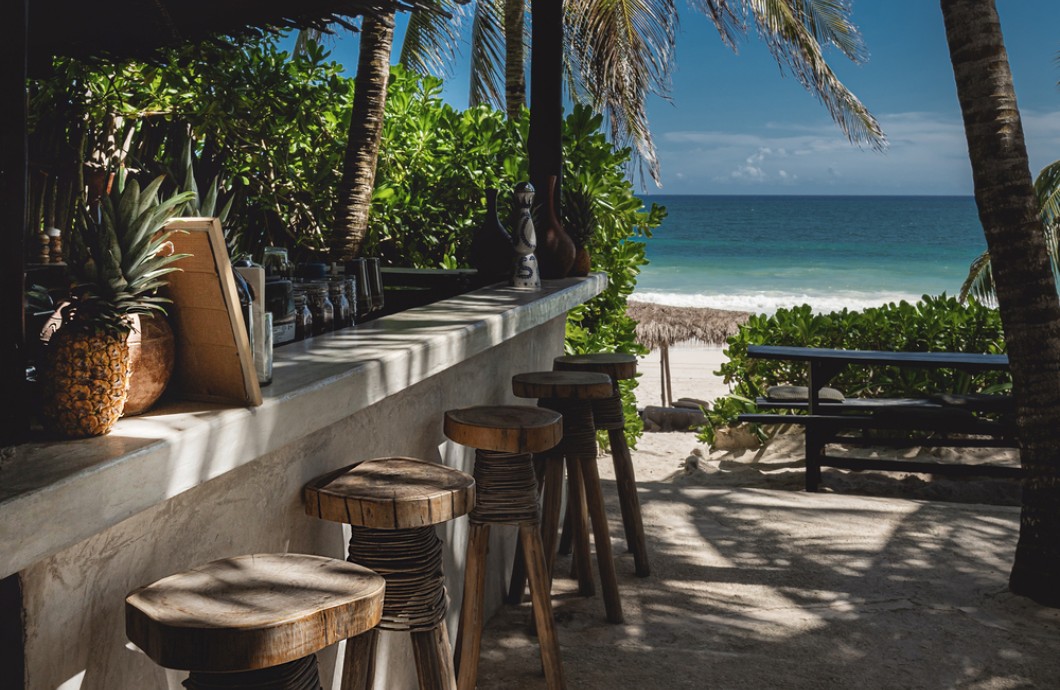 It's only after heaving my way up Coba's 42-meter-high Nohoch Mul pyramid, that I could makes sense of the city's Mayan moniker: "waters stirred by wind". Fringing the vast expanse of jungle are two lagoons, which sustained the city's agricultural community. The area is also potholed by several sinkholes known as cenotes, cut deep into the limestone. Mayans believed these gin-clear sacred wells were gateways to the underworld.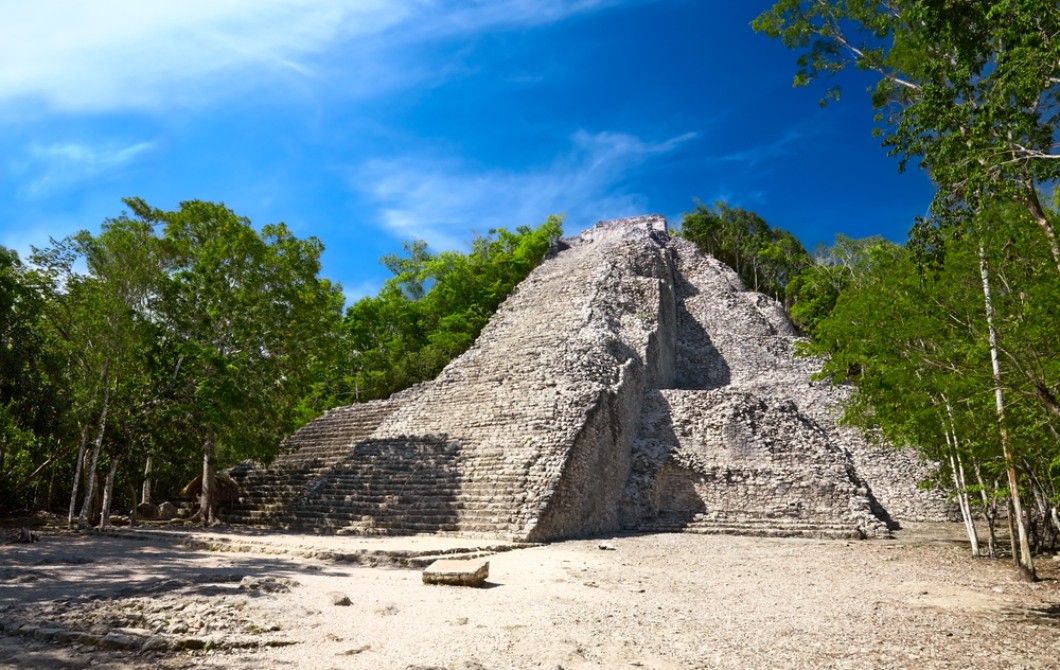 "There was a cold war between Coba an Muyil," Gudierrec tells me as we navigate our way back to a sacbe. "The cities remained civil for trading but how they worshipped was different," continuing, "they kept closely guarded secrets about, for example, harvesting honey."
One of Mexico's critically endangered bees is the stingless melipona, which narrowly escaped extinction at the hands of the Spanish. A half-hour drive away in the village of Nuevo Durango, farmer Manuel Trinidad keeps 17 sub species of melipona in cube-like hives on his 5-hectare-paradisical plot. "Our ancestors used to worship corn," he says as butterflies the size of my palm dance between trees swollen with mango and mandarins. Not your average farmer, Trinidad tends to his land according to the Mayan calendar, honouring time-honoured rituals and traditions passed down through generations of his family.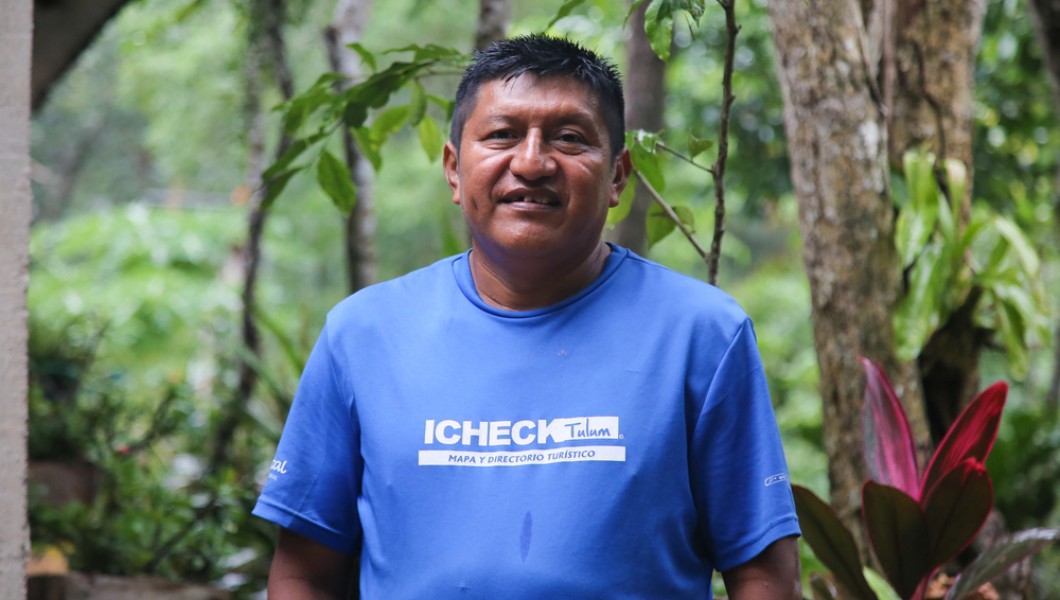 As well as offering a rare glimpse into ancestral farming, a visit here (as part of Primitive Expedition's bespoke private tour) promises up-close encounters with the peninsula's emblematic white tailed deer and great curassow bird. These are just some of the species Trinidad has taken under his wing as part of a government-assisted project to revive local populations of vulnerable wildlife. "We also rescue jaguars that have been kept illegally as pets," he tells me over an impromptu tasting of his citrusy-flavoured honey.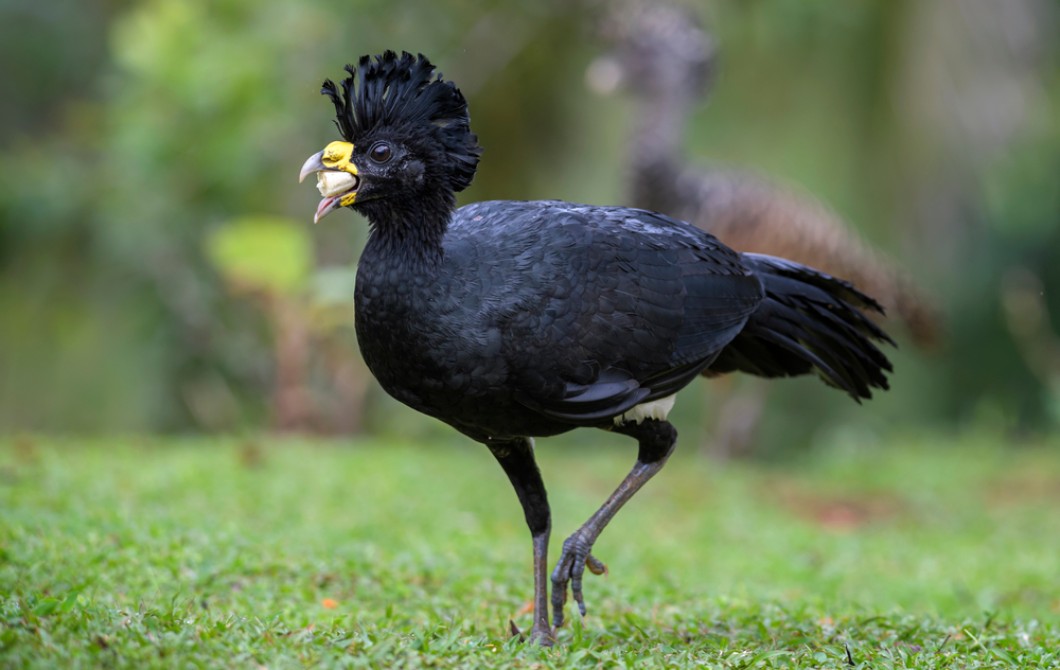 Mayan traditions also infuse the menu of NÜ: one of a growing number of restaurants credited with putting Tulúm on the culinary map. Part of Namron Hospitality's portfolio, the restaurant is helmed by star sustainable chef Ben Coe, who has graced the kitchens of renowned restaurants like 2-Michelin-starred Charlie Trotter's in Chicago and Sydney's Sepia. Its jungle-like setting comes alive as hot torrents of rain lash down outside, whilst more drama unfolds over the kitchen's brick ovens and firewood grills. Here, mod-interpretations of Yucatán -rooted dishes like octopus served blackened with a smoky, spice blend (based on a Mayan recipe!) are whipped up. I tuck into a charred xcatic pepper taco with pork belly and tomato puree, followed by a sweet potato agrodolce served in a hollowed-out local squash, all washed down with a charadinha. Tulúm's own spin on Brazil's caipirinha – the craft cocktail is a heady mix of purple basil, chia seeds and a terroir-driven Mexican Rum called charanda.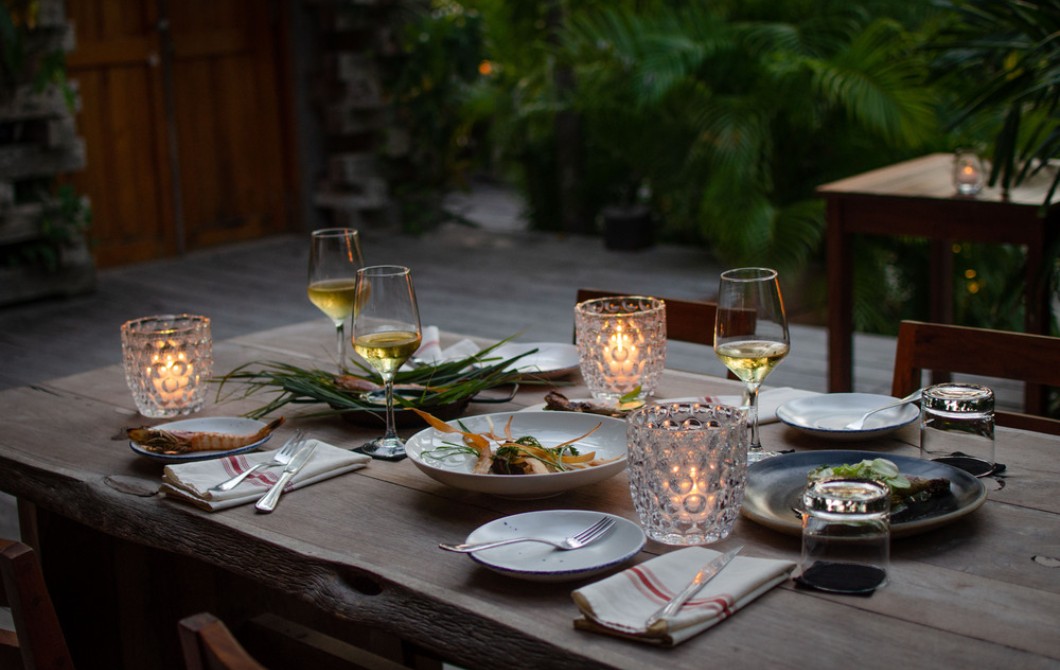 NÜ has also garnered a reputation for its mezcal-based craft cocktails, made with the once obscure spirit dubbed tequila's smokier cousin. Overwhelmed by NÜ's 30 different selections (which include their own award-winning mezcal), I resolve to educate myself on all things agave with a one-hour tasting hosted by mixologist Marco Ek. "You don't drink mezcal like a tequila, you kiss it," he instructs me, as slices of palate cleansing cucumber and orange are fanned out alongside one-ounce pours. First up is an easy-drinking Espadin, followed by double-distilled Tobala hailing from Oaxaca ¬ the material heart of mezcal. "Agave takes anywhere from eight to 30 years to mature," Ek tells me of the spiky green plant, as we round out the tasting with a spicy Ensamble: a blend of three agaves.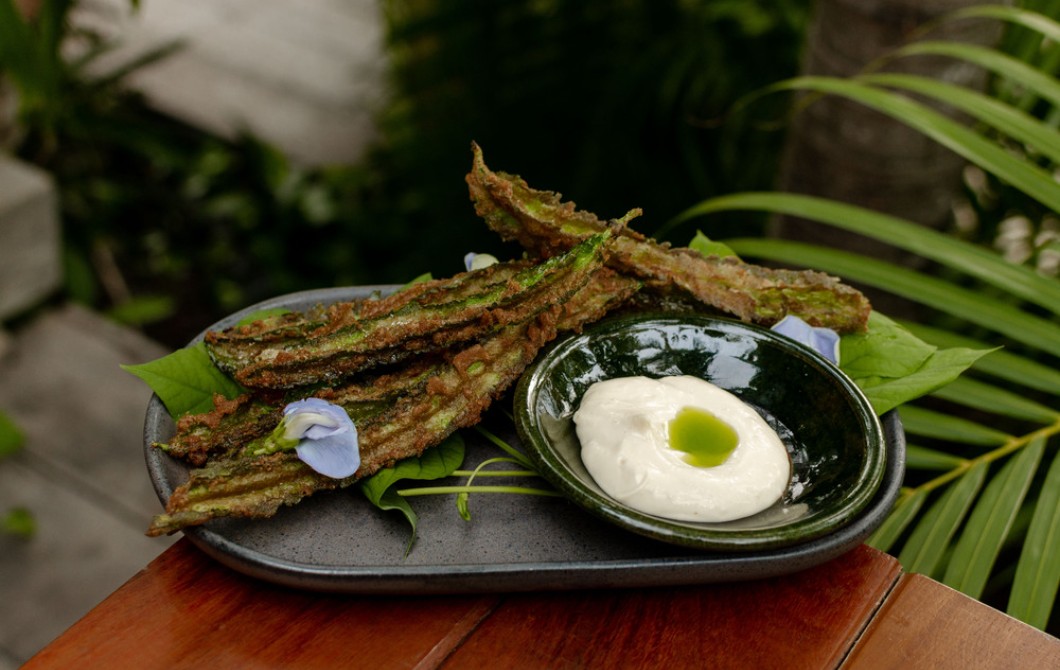 Just across the road is another of Namron's offspring: La Valise. A tasteful take on the classic Robinson Crusoe fantasy, this lovingly remodelled beach house-turned-bohemian hideaway is the perfect place to recalibrate.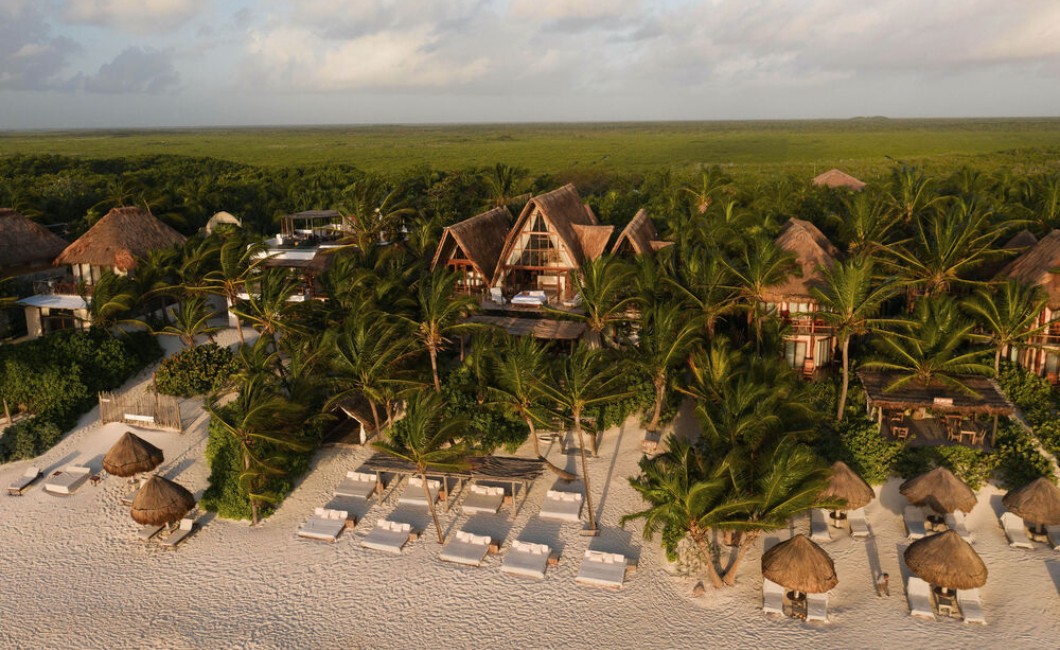 I wash up on its powdery white shores the following morning, just in time for huevos motuleños (Yucatan-style eggs) on the hotel's open-decked breakfast area, where the ocean practically tickles your toes.
When guests aren't swinging in a tasselled hammock or cooling off in its smart pool, they're making themselves at home in the hotel's gorgeous open-sided living room. Decked out with throne-like chairs, wicker-nest chandeliers and squishy sofas (perfect for burying your head in one of the many Diego Rivera art books), it feels more 'stylish beachside bungalow', than 'boutique hotel'. Staff magically appear when you need them, yet aren't intrusive.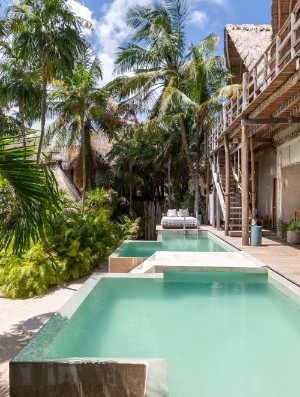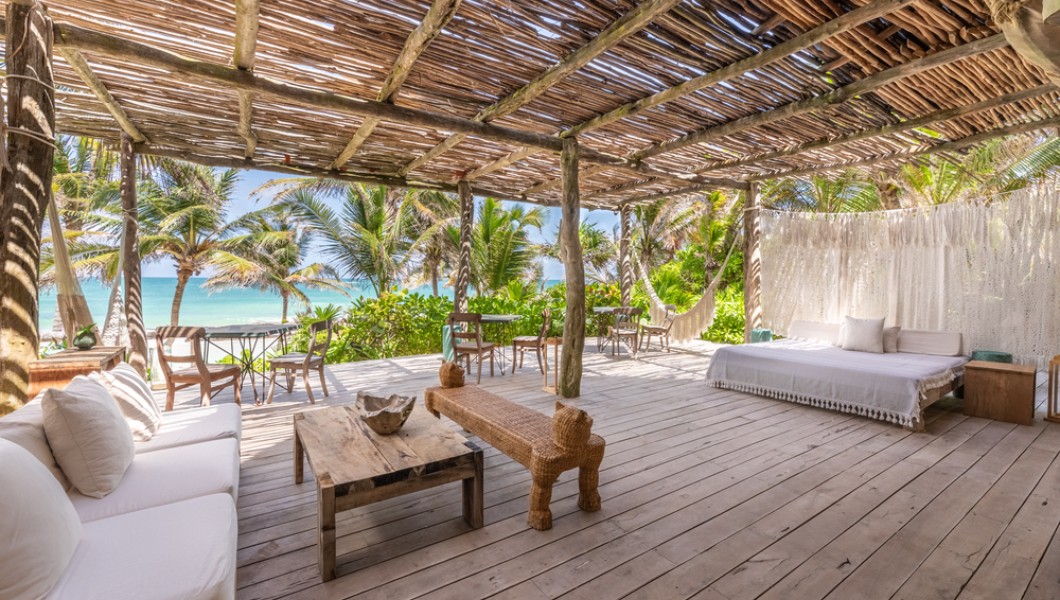 The rooms, meanwhile, (split across two hand woven palapa-roof buildings) are a soothing palette of off-white walls, neutral linens and splashes of aquamarine. Most luxurious is the 95-square-metre, remodelled upper master suite (vaunting direct beach access and a private entrance). Indigenous inspiration and design abounds – thanks to whimsical reed lamps sculpted into cockatoos, and stuccoed walls made with the resin of Mayan rubber trees. It also clads the shower-cum-bath, strategically placed in the centre of the room to drink in those hypnotic ocean waves.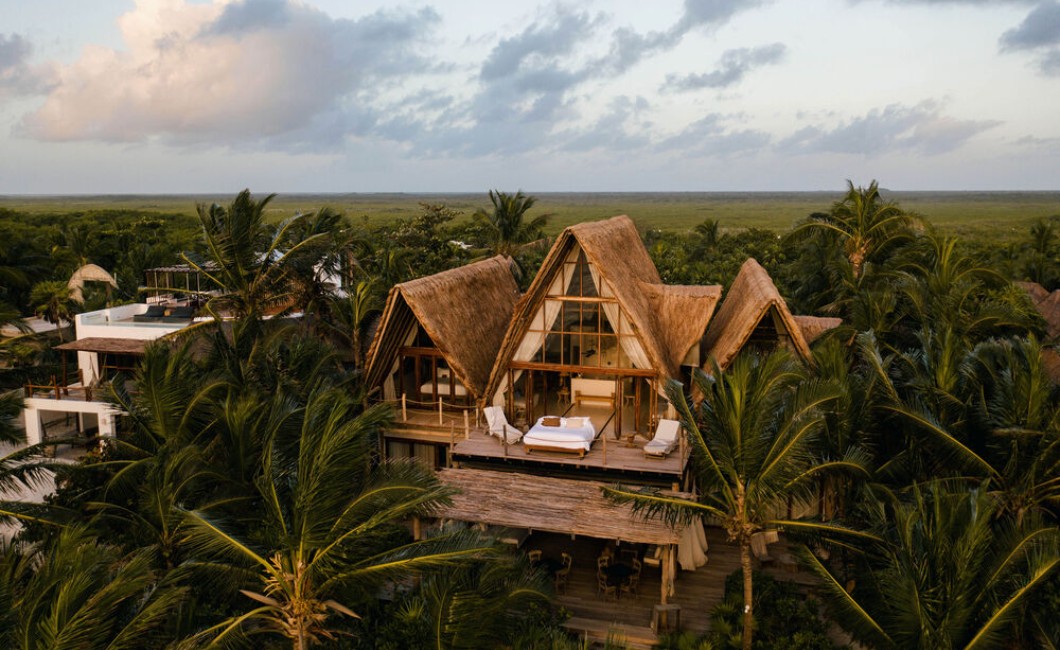 And in a new addition, guests can wheel out their king sized bed onto the suite's private terrace (with some assistance I night add!), for a night under a very literal blanket of stars. The Maya went to considerable lengths to align their ceremonial palaces and pyramids with the sun and stars. I wonder what they would have made of La Valise's 21st century celestial sleepover...
DESTINATION:
Nest Tulúm
+1 970 433 2019
La Valise Tulúm
+1 305 999 1540