07.30 - Batumi is located on the Black Sea Coastline of Georgia, so once you've checked into your hotel, take an early morning stroll or a bike ride along the seven-kilometre stretch of coast to breathe in the fresh Black Sea air, and soak up the peaceful surroundings. Then point your feet in the direction of the 19th-century 'Batumi Boulevard', to spy the world-famous eternal love statue of Ali & Nino, as well as the 130-metre-high Alphabetic Tower and Old Batumi Port.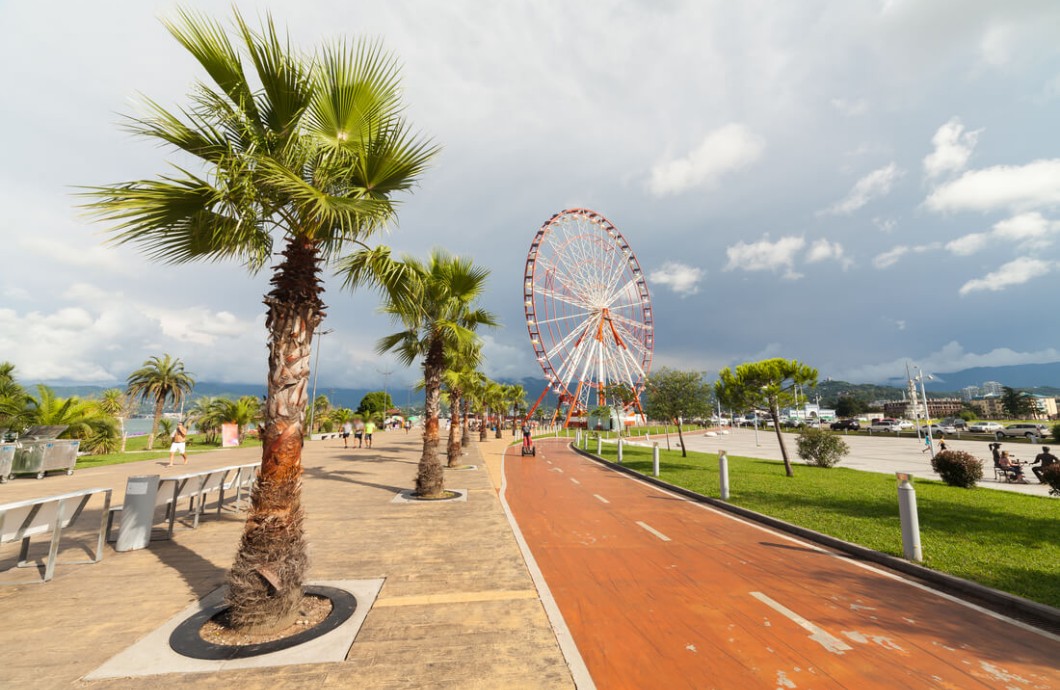 08.30 - Time for a healthy breakfast. Known for its unique and diverse gastronomy, Georgian ingredients, in particular vegetables and fruits, are especially fresh, natural and organic. Have breakfast in a little café in downtown, with a Batumi coffee to start your day like the locals.
10.00 - The Ajara region of Georgia, of which Batumi is the capital, has unparalleled culture and untouched nature. In just one day you can visit cultural sites and go 'off grid' in nature. Visit Batumi Archaeological Museum and walk through history reading about different stone, bronze and iron artefacts, as well as findings in South-West Georgia from ancient Hellenistic, Roman, Byzantine and late medieval times. The museum also preserves the gold fund, which confirms the information about the Colchis country.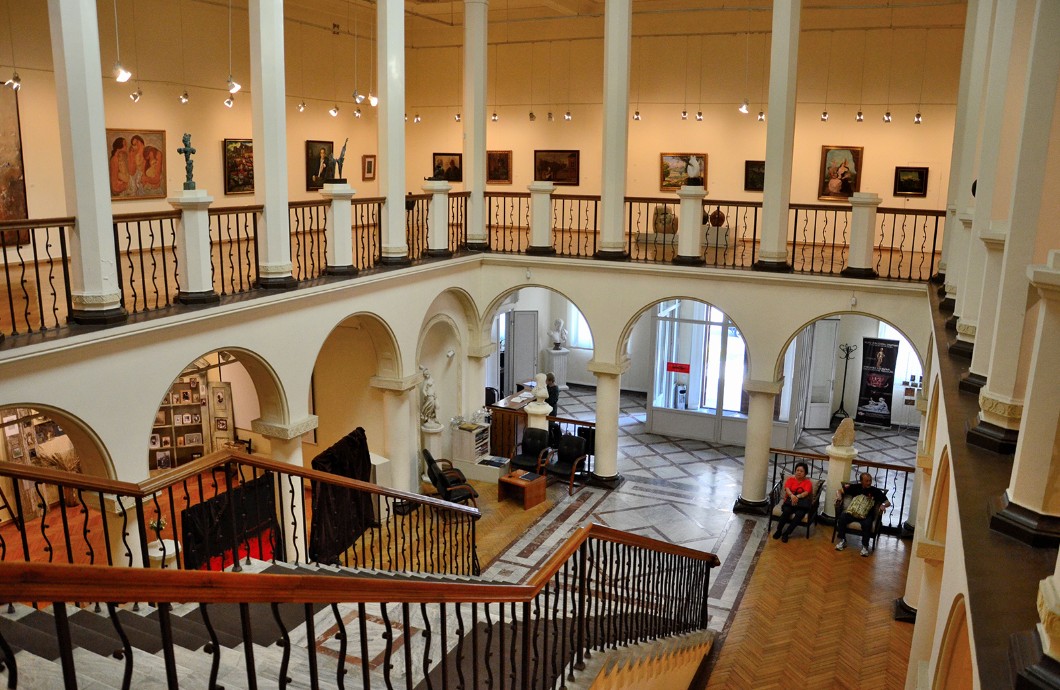 11.30 - Take a short walk towards Europe Square to meet the Statue of Medea and learn more about the myths of Argonauts and the Golden Fleece. Continue on foot towards Batumi Piazza, collecting beautiful visual memories by admiring the city's architecture and kaleidoscopic mosaics, each whisking you away to a moment back in time.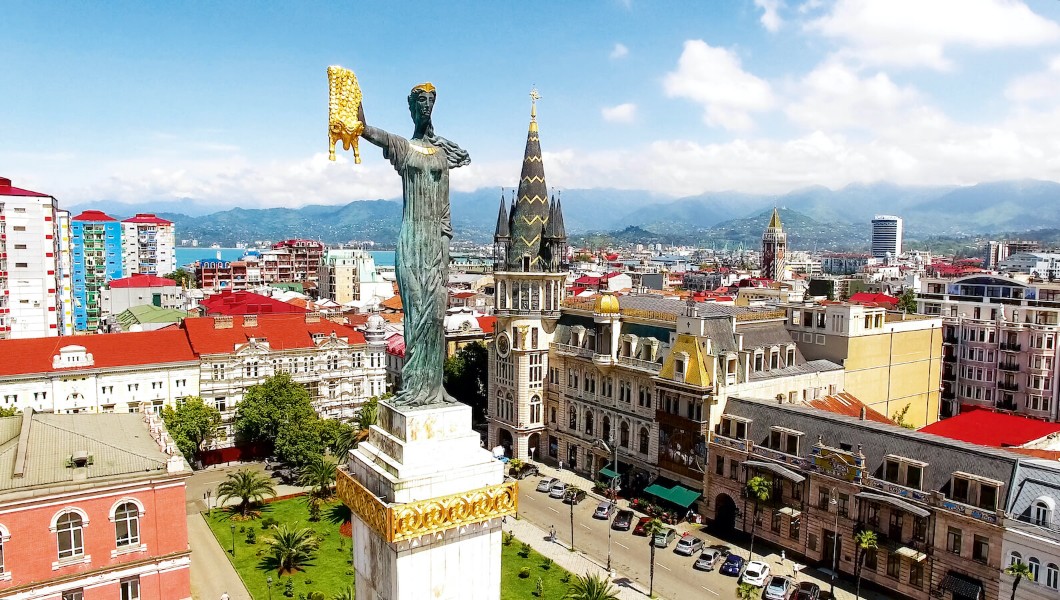 13.00 - You'll experience Georgian hospitality at every turn, the country known for its spirit of friendliness. For lunch, try some delicious Ajarian Khachapuri, boat-shaped dough with a crispy centre filled with egg yolk and butter. We challenge you to have only one! If you want to take a little Georgian gastronomy home with you, sign up for a culinary masterclass, available in many restaurants, and learn how to make this typical Ajarian dish, and many others. Once finished, sip on a cup of local tea to reward your hard work, with leaves harvested in the Ajarian highlands.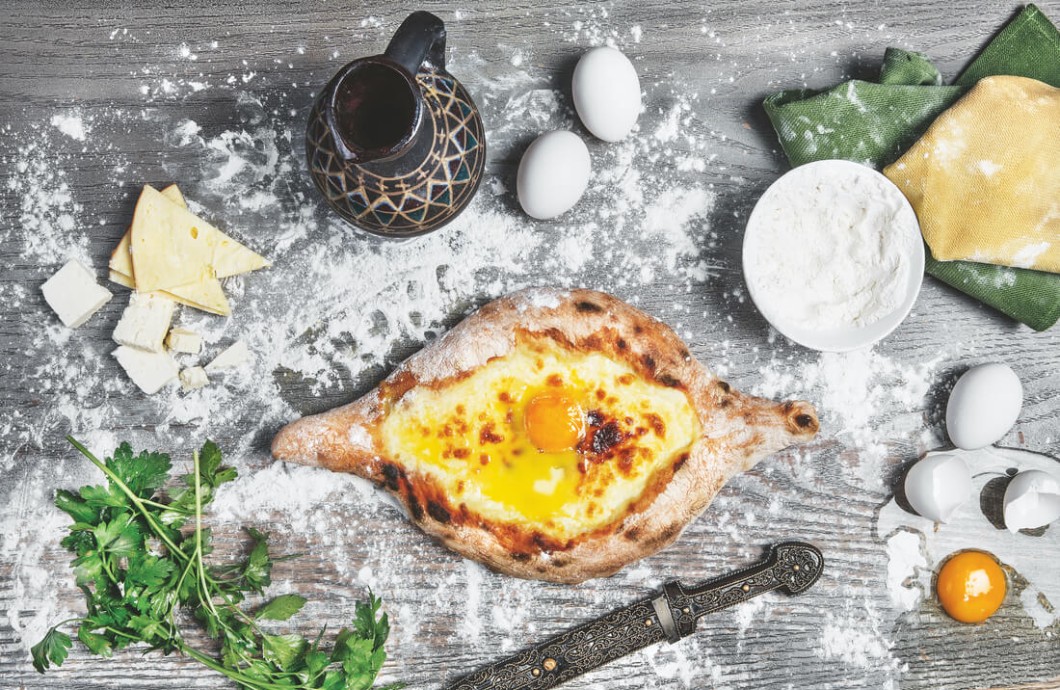 14.30 - Jump in a taxi and head to Batumi Botanical Garden, which is the proud home to one of the most extensive floral collections in Europe. A century-old garden brings harmony between nature, mind and soul. Fully immerse yourself in the tranquil, natural surrounds, all framed by unforgettable coastal views. Make your next stop the sixth-century Petra Fortress, which overlooks the Black Sea coast and once served as a strategic military economic trading centre. The archaeological complex includes the Citadel, along with the ruins of the palace, featuring antique baths, farmhouses, and soldiers' residences, as well as a sixth-century basilica, which is the remains of the Episcopal Cathedral of Peter.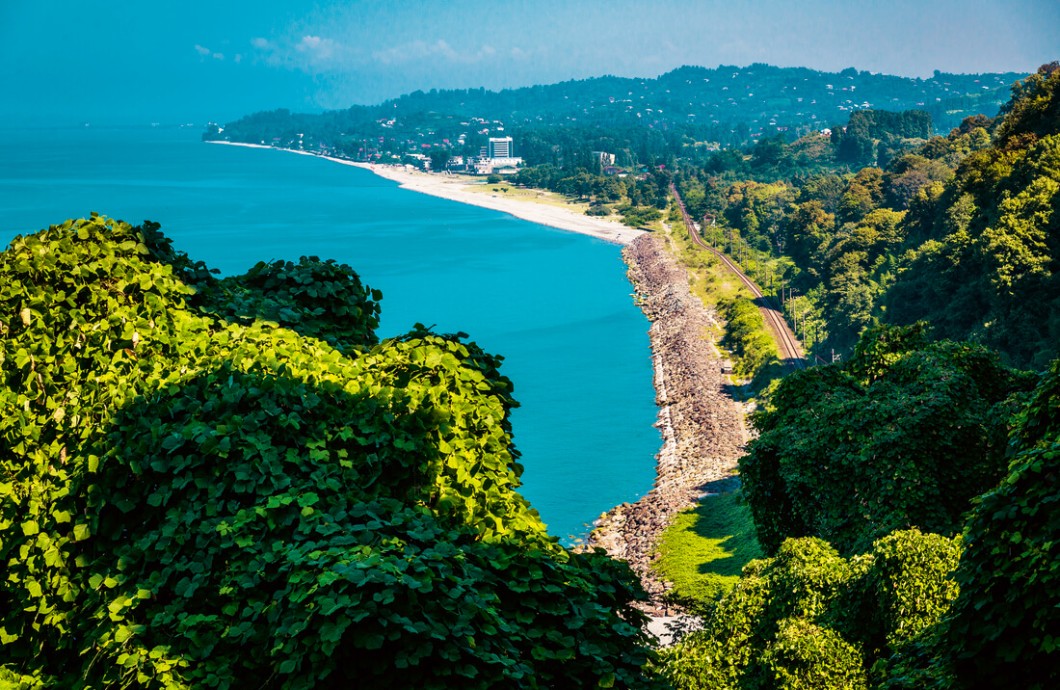 17.30 - Once back in the city, take the Batumi Cable Way – called 'Argo' – to the top of Anuria Mountain for truly perfect views of the city, and the most spectacular sunsets cast out over the sea. Before you head back to your hotel to freshen up for dinner, pass by some of Batumi's local stores, independent boutiques or local shopping mall to pick up a keepsake from your trip, or discover something special to wear from a Georgian designer.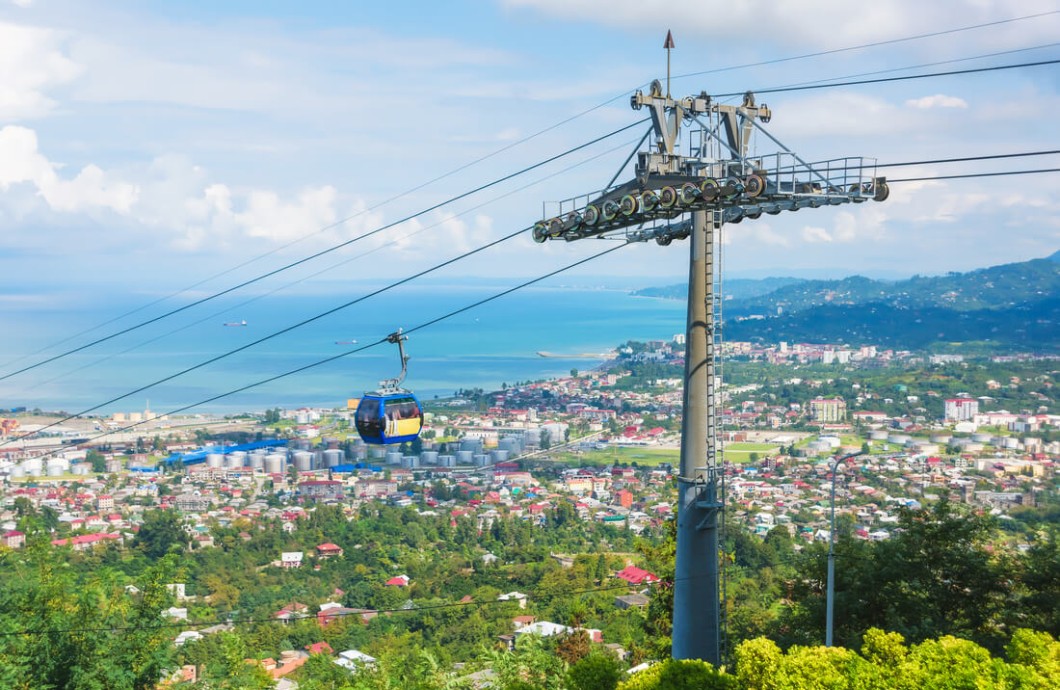 20.30 - Georgian gastronomy is renowned for its diversity, offering something for every kind of gourmand, as well as lots of variety for vegetarians or vegans. But there is nothing in the world quite like a Georgian Supra – a traditional feast and an important part of Georgia's social culture. A large table will be laden with authentic dishes, from different types of bread – Mchadi or Khachapuri – and meats – Dedluri or Iakhni – to vegetable dishes – Malakhto or Termoni. And let's not forget Georgian wine, the perfect accompaniment to your meal. Winemaking tradition and history in Georgia dates all the way back to 8,000 years ago, and uses a special winemaking technique with a traditional clay vessel called a Qvevri, which is now part of the UNESCO Intangible Cultural Heritage List. Open a bottle and toast history one sip at a time.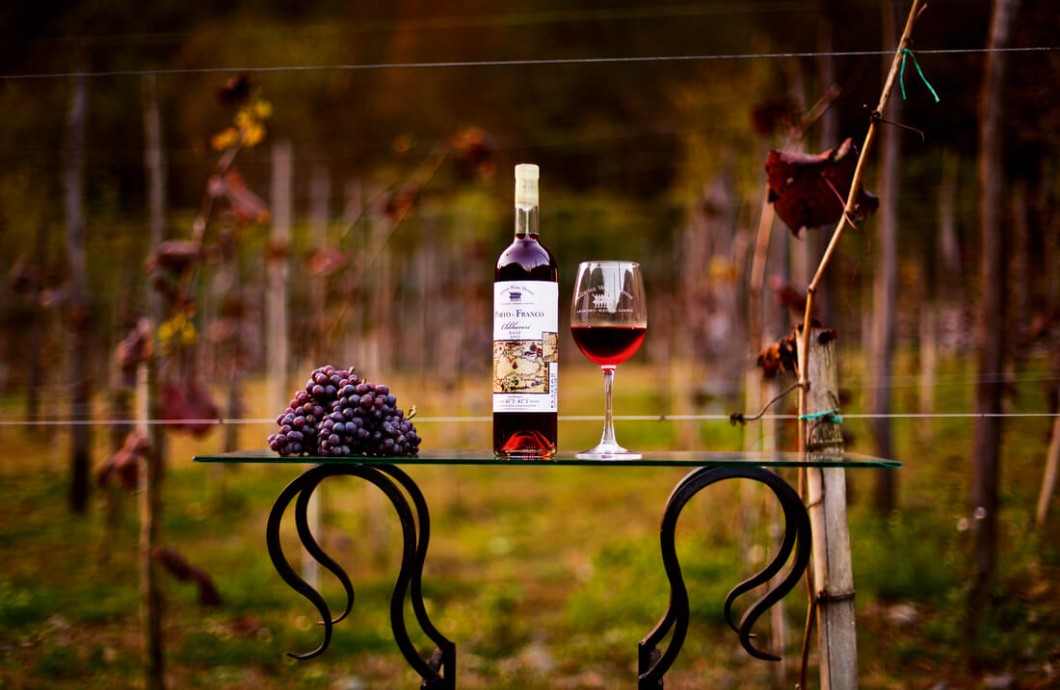 23.00 - Finish your night on a high by exploring one of Batumi's live music bars or at a rooftop bar sipping cocktails while drinking in Batumi's fabulous night views.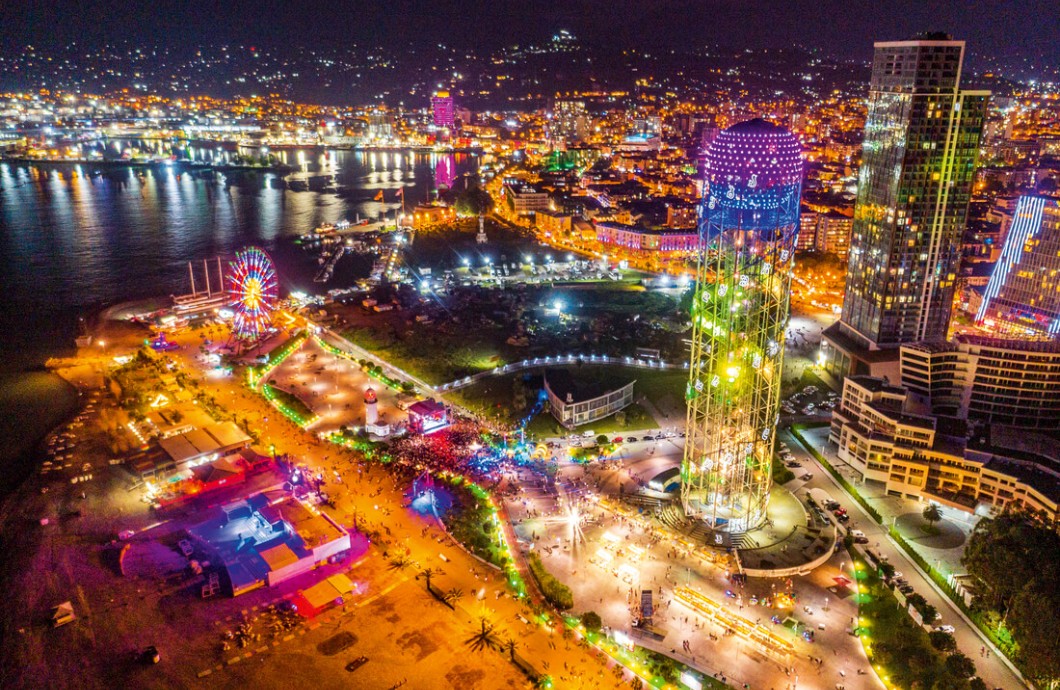 From Georgia's famous hospitality and rich biodiversity to its ancient historic and cultural heritage and unique wine and cuisine, you can see why Batumi won European Best Hidden Gem 2022 by European Best Destinations and Europe's Leading Emerging Tourism Destination" at World Travel Awards 2022. But don't take our word for it... Book a trip and go see for yourself!
DESTINATION:
WHAT: Batumi
WHERE: Batumi, Georgia