Pronounced "Caza" by locals, Morocco's largest city takes its name from 'Casabranca' or 'white house' – so named for its raft of whitewashed buildings spotted by Portuguese sailors in the 15th century. Oft overlooked for its sultrier sisters Marrakesh and Fez, Casa's lavish palm-lined avenues and monumental mosque, Hassan II, warrant more than a fly-in fly-out visit.
10.00: Where better to embark on your Casa explorations than the city's unofficial meeting place, Place Mohammed V. Masterminded by French town planner Henri Prost in 1916 (with the help of some airborne architects), it's encircled by the Neo-Moorish façades of public buildings like the Palace of Justice and the French Consulate. Postcards or no postcards, be sure to stop by the mailbox in the grand Post Office's façade to admire its frieze of dazzling tiles.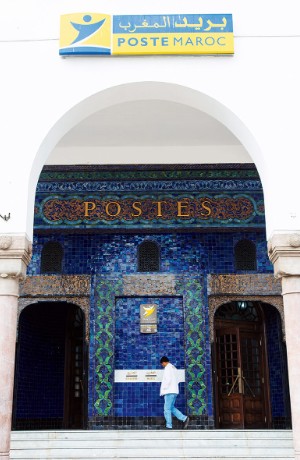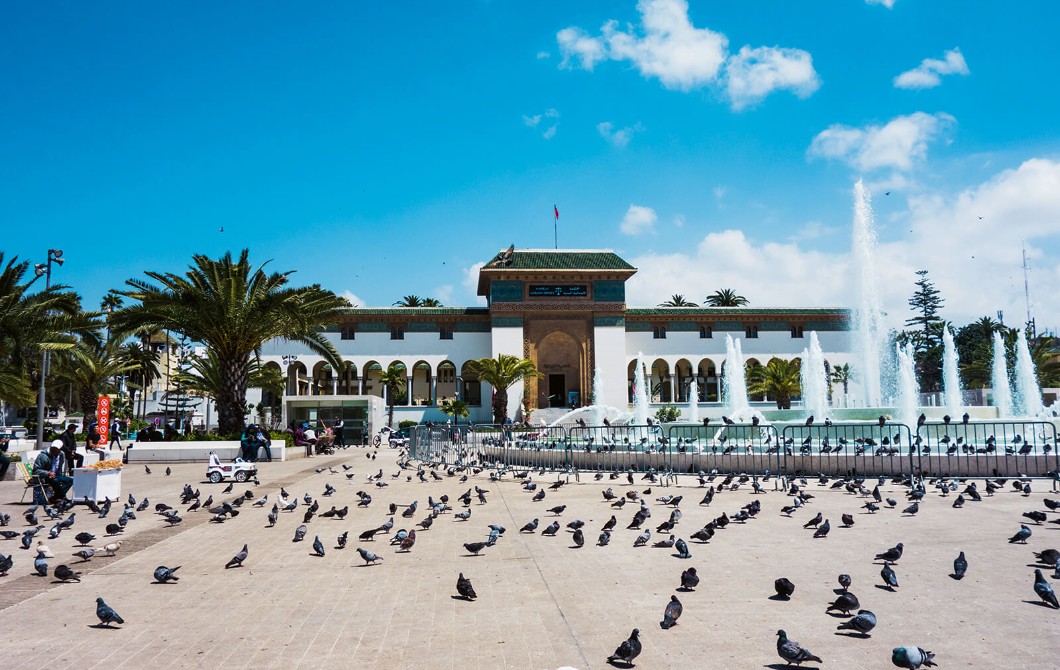 10.30: Dodging the pigeons, walk 10-minutes via Boulevard Rachidi to the city's desacralised Cathédrale Sacré Coeur. Bequeathed to the city by the Vatican, the landmark's unique Moroccan Muslim-cum-Art Deco style is the handiwork of architect Paul Tournon. Outside, its two towers resemble minarets, whilst inside, rib-like ivory columns pay homage to Neo-Gothic architecture. Tip the guardian around $2 (20 MAD per person), and you can climb to the cathedral's rooftop for sensational views of downtown.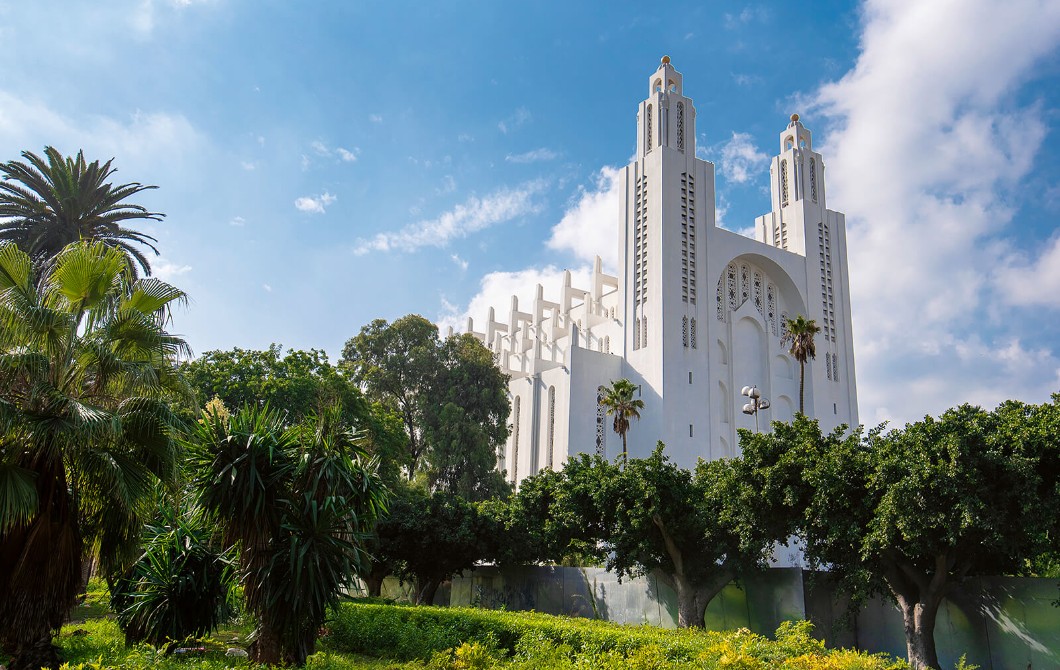 11.00: From here you can survey your next port of call: the city's Arab League Park. Planted just South of Place Mohammed V and bisected by Moulay Youssef Boulevard, its palm-tree-lined avenue make it Casa's green lung. And thanks to a grand makeover unveiled this May, the park's flowerbeds and greened arcades are looking a million dollars ($11m to be exact!)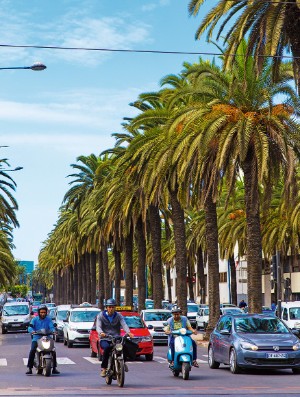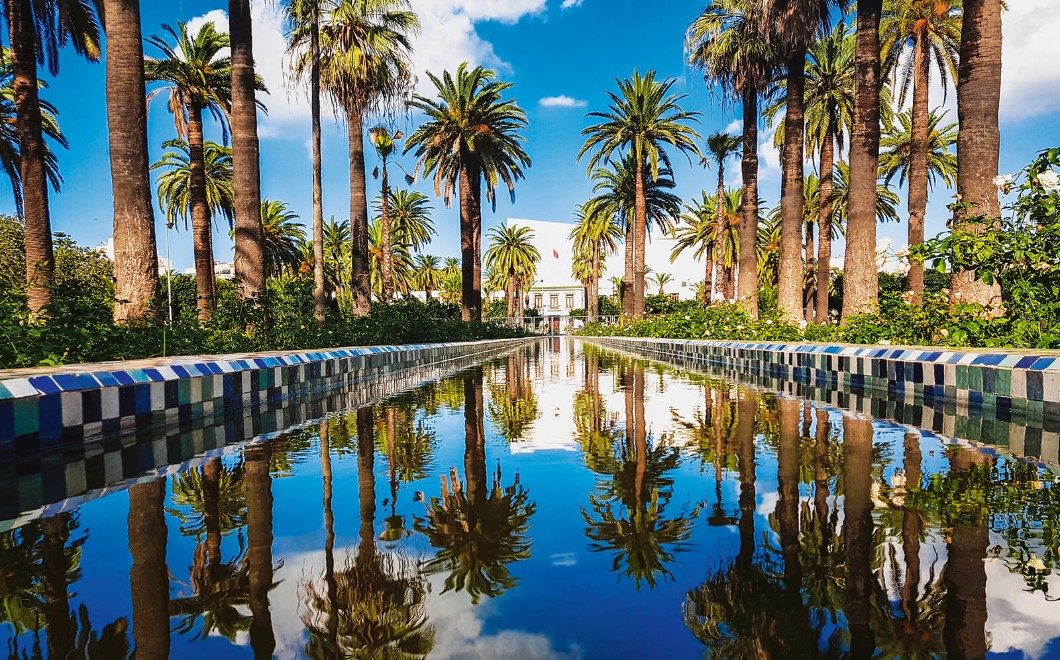 11.30: You can take in all these sights on a colourful architecture tour of downtown with Casamémoire, a non-profit preservation organisation striving to have the corners of the city designated a UNESCO World Heritage Site. Casamémoire's president, Rachid Andaloussi, was also the brains behind nearby Villa des Arts revival. Linger in the Art Deco mansion-turned-art gallery's formal gardens, before diving into its 800-piece permanent collection of modern Moroccan and international art. Homegrown heavyweights like Jilali Gharbaoui and Mohamed Chebaa also exhibit here.
Take a tour of downtown with casamÉmoire, a non-profit organsiation striving to have the corners of casablanca designated a UNESCO world heritage site
13.30: Being a culture vulture is hungry work, so hail down a petit taxi (known as "le comptoir" in French), designed for short city hops. Your destination is downtown's cross-shaped fish bazaar in Casa's Franco-Moorish Central Market. Buy fresh Atlantic catch like lobsters, crab and Oualidia oysters from one of the indoor vendors, and have your lunch grilled at one of the al fresco cafés. Then do as locals do and wash your hands in the mosaic-decorated public fountain.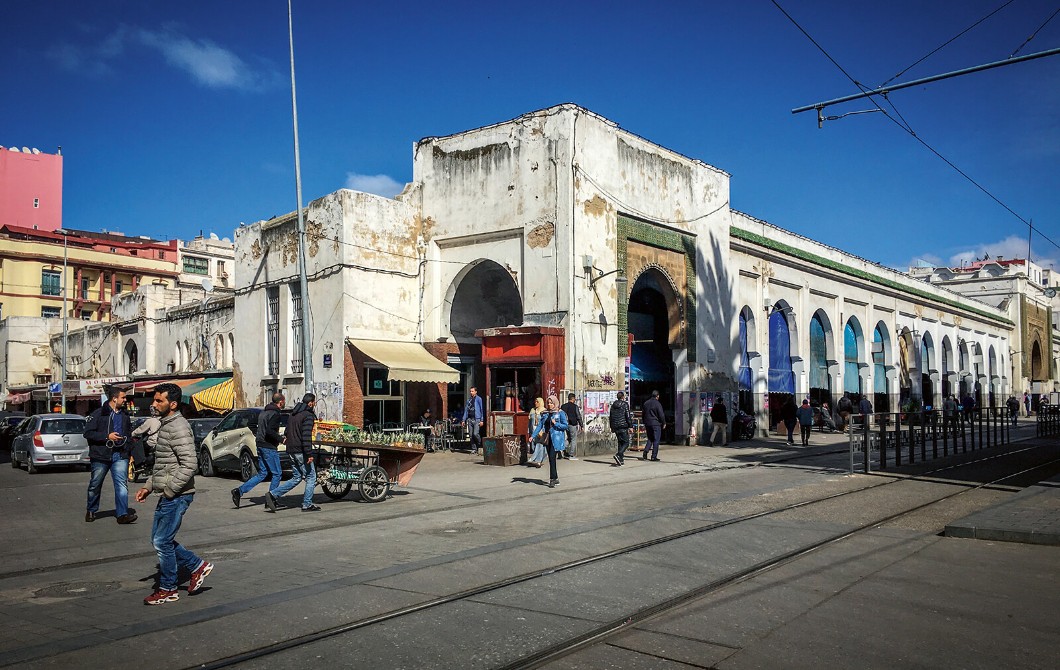 14.30: Appetite sated, continue your artsy afternoon at Abderrahman Slaoui Museum, taking a detour via Rialto Cinema on Rue Bouchaïb. The Art Deco stunner hosted stars like Josephine Baker and Edith Piaf in its heyday, and has regular screenings of Casablanca – filmed 6,000-miles away in Hollywood backlots. A five-minute le comptoir ride from here and you'll arrive at the renovated mansion of late Moroccan businessman Abderrahman Slaoui, whose private art collection spans three floors. Admire vintage travel posters, Bohemian glass and Moroccan antique jewellery, then reward your stair workout with a mint tea on its upper floor.
16.00: A whisper away is Hôtel Le Doge – Morocco's first Relais & Châteaux property – and your refined refuge from Casablanca's colourful chaos. Behind the 1930s villa's pristine white façade is a vision of gilded accents, grand four posters and moulded ceilings. In a nod to its Art Deco roots, the hotel's 16 rooms and suites are named after 1920's cultural icons, like Coco Chanel and Charlie Chaplin. A crimson-carpeted spiral staircase leads all the way to its Spanish café-lounge, where the Art Deco district splays out below. Soak in the view with a rosé sangria in hand, or retreat to its bijoux basement spa, aptly named 'Petit Spa'. Its argan oil massages and traditional marble hammam are the perfect tonic for a day spent pounding Casa's pavements.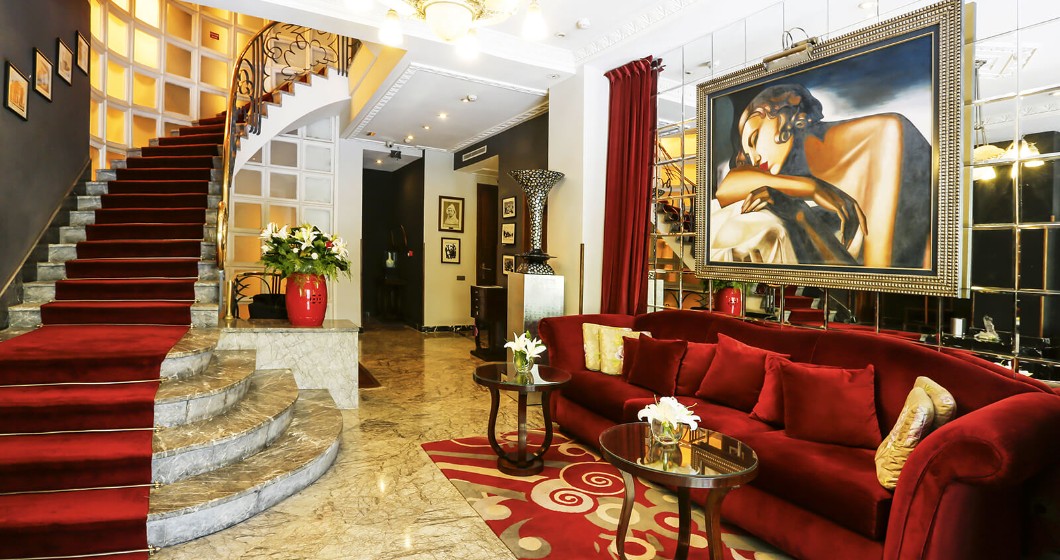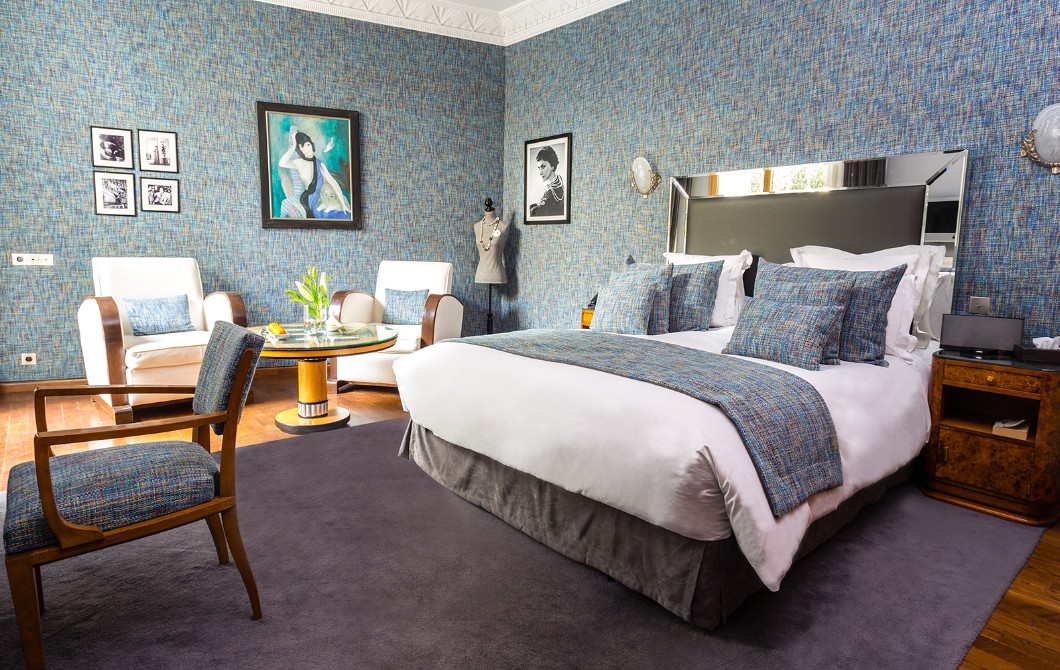 19.00: Revived, don your glad rags on for a night on the (mosaic) tiles of arguably the city's most storied address, Rick's Café . Bordering Casa's Old Medina, the renovated riad recalls the legendary Bogart-Bergman movie, which plays on eternal loop in the upstairs lounge. Downstairs, diners enjoy foie gras and T-bone steak beneath a three-storey octagonal cupola, as Issam (the house pianist) tinkles on the ivories of a baby grand piano. The beautifully restored 1930s interior drips with beaded brass chandeliers, lush potted palms and velvet curtains, transporting you to Casablanca's celluloid gin-joint, Café Américain.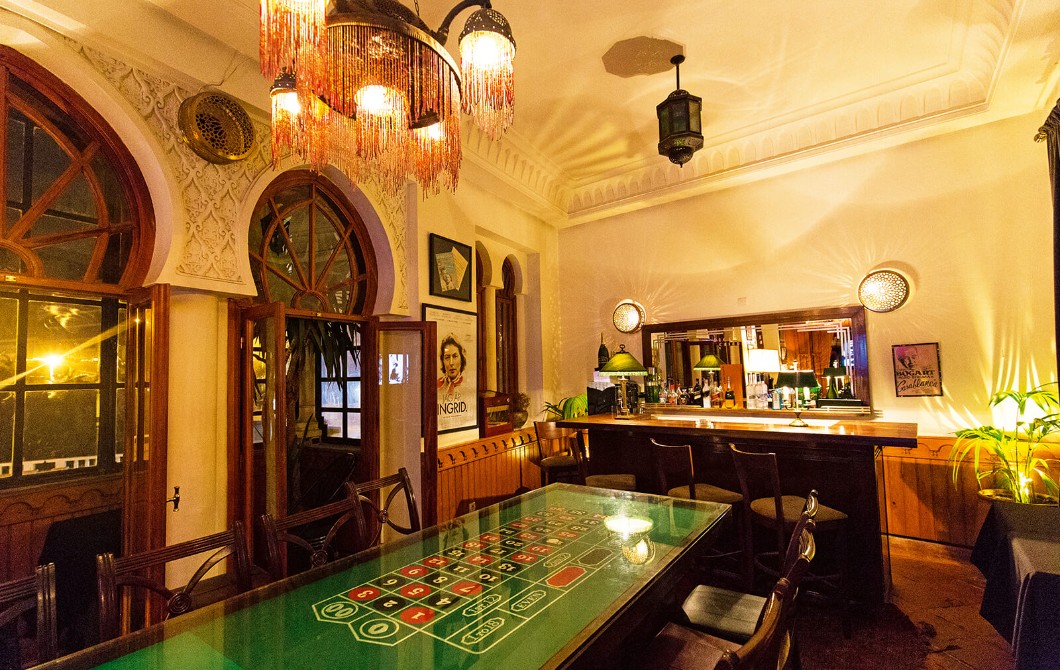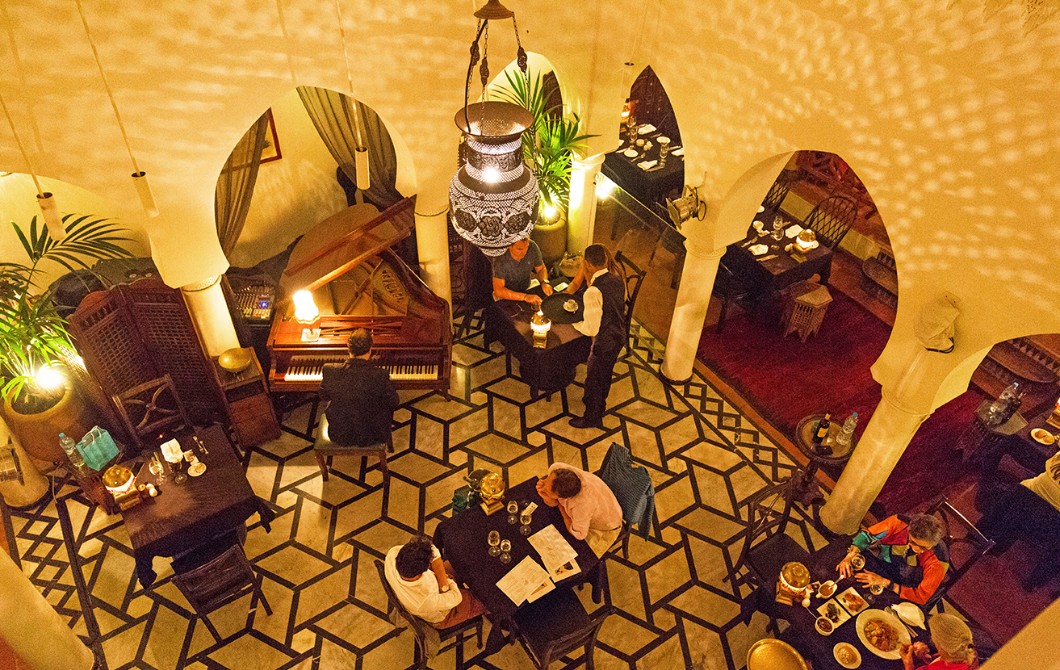 Trawl the arcades and grand gateways of the habous quarter for beaded slippers, berber rugs, moorish lamps and plump olives
10.30: A new day dawns, beckoning a visit to the city's whitewashed New Medina for a shopathon. Also known as the Habous Quarter, it was laid out in 1920 as a solution to the city's chronic housing shortage. Trawl its arcades and grand gateways for beaded slippers, Berber rugs, Moorish lamps and plump olives. There's an entire souk dedicated to the briny snack, where you can sample infinite varieties in shades of green, red and black.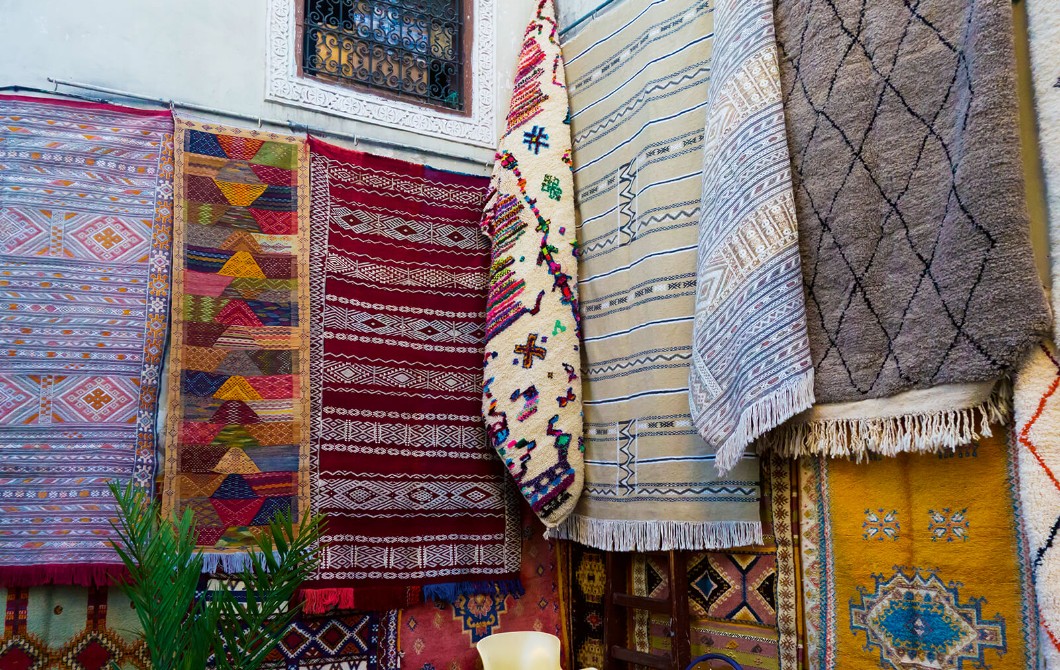 11.30: Foodies with a taste for local flavours are in the right neighbourhood. Nearby, you can try traditional Maghrebi pastries at family-owned Pâtisserie Bennis. Tucked down a narrow alley, bakers busily box-up honey-drizzled delights, such as macaroons, ghriba and gazelle horns, as the aroma of fresh almonds and roses fills the air. It's worth visiting for the exquisite zellij-tiled walls alone.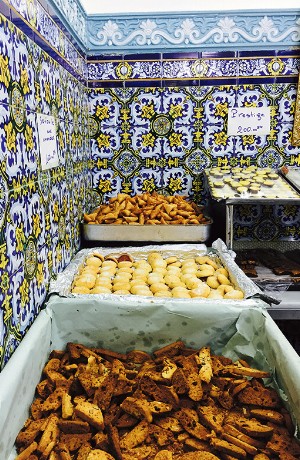 12.00: Whilst you're in the vicinity, go see the heavily guarded Royal Palace (on Rue de Rome), or its striking façade at least. Off limits to tourists, the Islamic architectural masterpiece serves as the residence of Morocco's King Mohammed VI and his family while in Casablanca.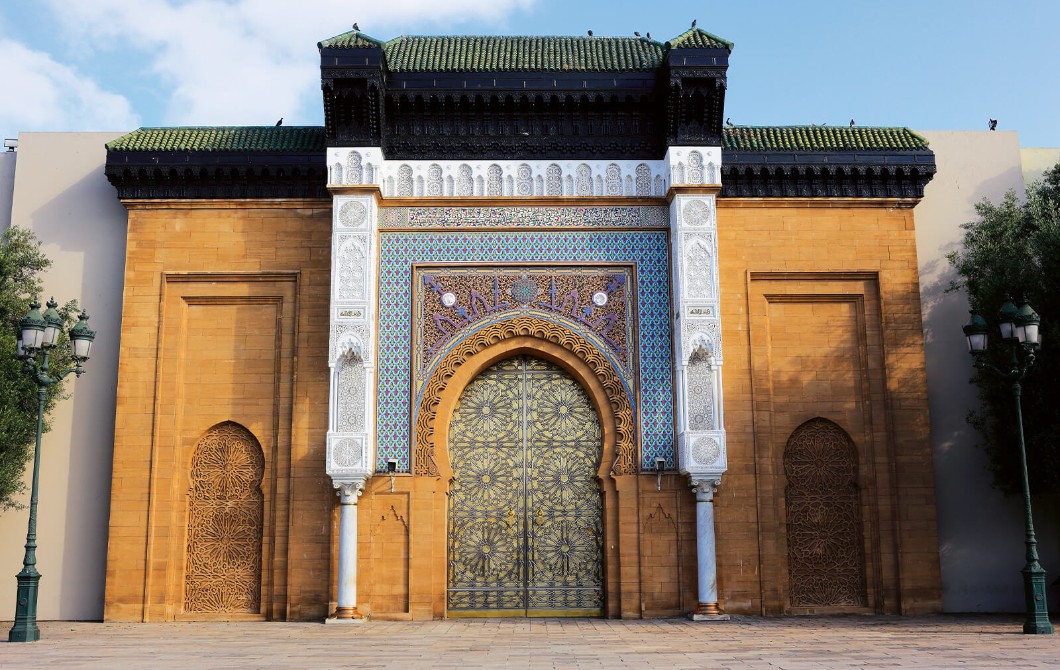 12.30: For lunch in leafy surrounds with a side of history hop in another le comptoir to La Sqala – the fortified bastion of the city's old medina. Built into its 18th century ochre walls is its namesake garden restaurant, annexed to a photography gallery. Request a seat at one of the yellow-blue tiled banquettes and order a Moroccan salad washed down with one of its home-pressed juices.
14.00: La Sqala puts you in striking distance of Africa's second largest mosque and Casa's crowning landmark. Built on a platform hovering over the Atlantic, Hassan II Mosque (www.fmh2.ma) caters for up to 25,000 worshippers, who pray quite literally over water thanks to a glass partition in the main hall's floor. If craning your neck at its 200-metre-tall minaret hasn't made you dizzy, join a guided hour-long tour of the site (open to people of all denominations). Highlights include the mosque's museum and its courtyard's retractable roof, which opens to reveal the stars come twilight.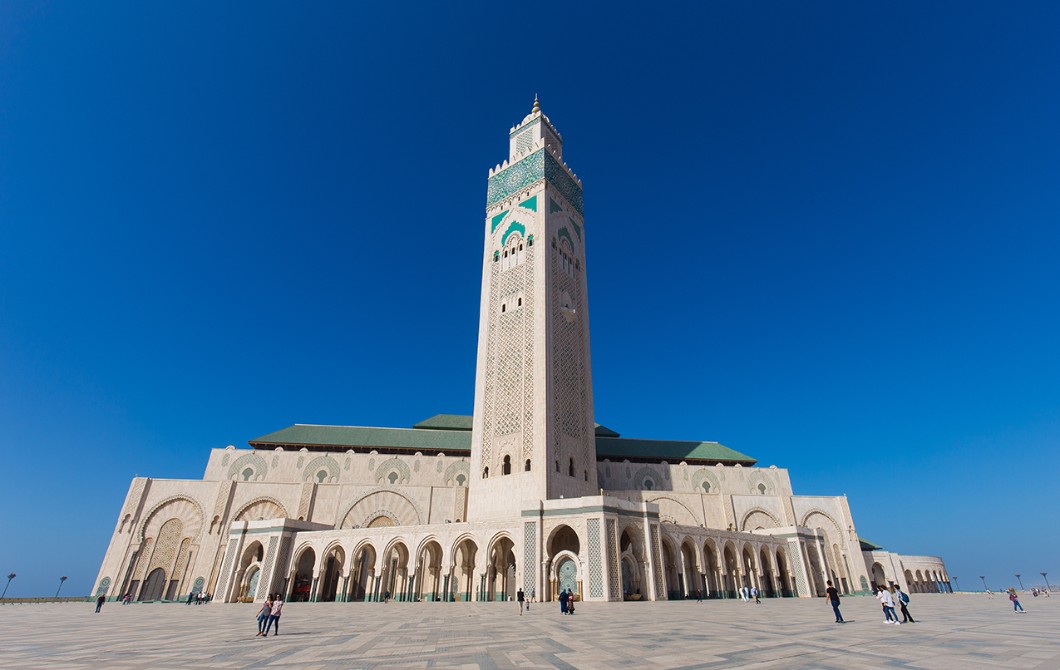 15.30: The mosque's westward-facing aspect make it a choice sunset spot, but if you can't hang around till then, make tracks for the city's beachside neighbourhood, La Corniche. Its Med-like promenade – lined with shisha lounges, umbrella-shaded beach cafés and surf schools – is primed for people-watching.
The med-like promenade at La corniche is lined with shisha lounges, umbrella-shaded beach cafÉs and surf schools – making it a prime spot for people-watching
16.30: Located at the far end of the ocean boardwalk's three-mile-long course is Morocco Mall (www.moroccomall.ma), set on a vast 25-acre plot. It earns its mega-mall stripes with an indoor aquarium, ice rink and IMAX theatre. Flitting between fashion heavyweights like Dior, Louis Vuitton, Fendi and Gucci is one of the more fashionable ways to escape Casa's stifling afternoon sun!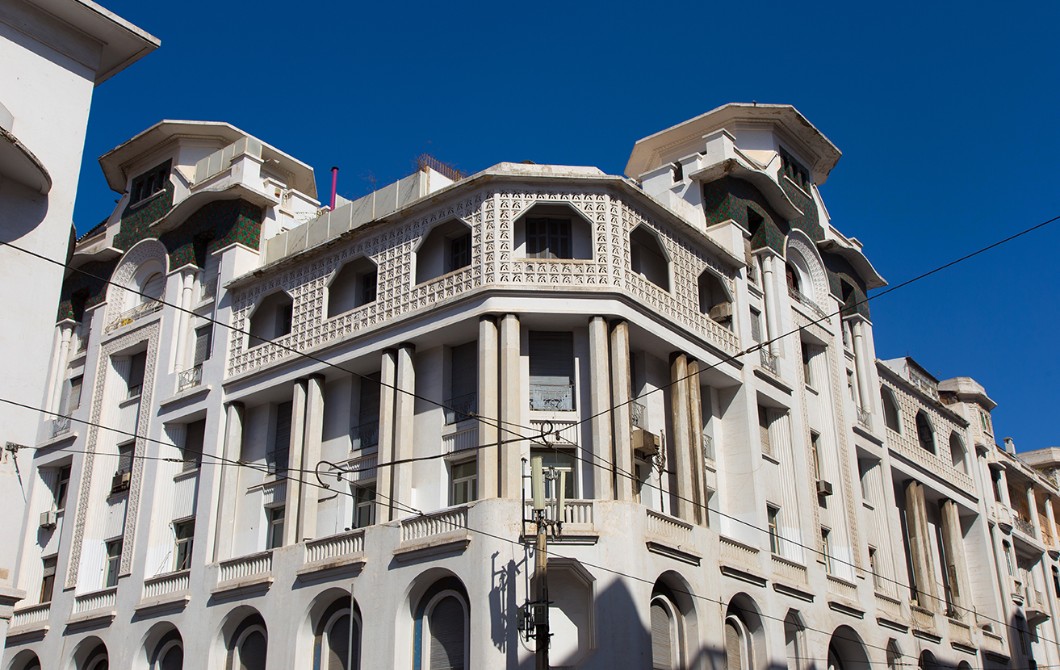 18.30: One of the best places to grab a gurub (or sunset) is Le Cabestan – perched beneath the El Hank lighthouse at the corniche's opposite end. Book ahead for a table on the terrace and watch the sun sink into the ocean with a house cocktail, like a mango Caipirinha.
20.00: Swapping sundowners for sushi and stylish surrounds, make your last supper one to remember at Iloli. Run by husband-wife duo, Yusuke and Noëlle Furukawa, the city's fêted Japanese restaurant is located in the heart of Casablanca's business district. Order the signature Dakhla oyster with momiji (Japanese maple) and ponzu sauce, whilst watching chefs prepare your omakase menu in the open kitchen.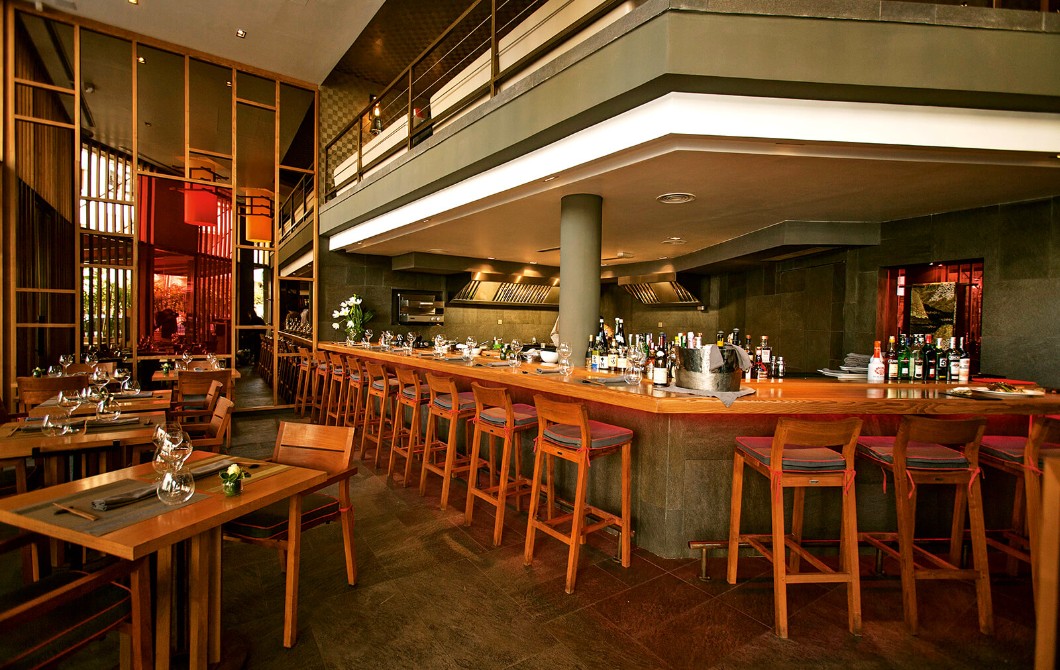 It's a firecracker of a finale to a whirlwind 48-hours in the white city. In the words of Humphrey Bogart, "I think this is the beginning of a beautiful friendship."
DESTINATION:
WHAT: Hôtel Le Doge - Relais & Châteaux
WHERE: Casablanca, Morocco