It can be difficult choosing the right hotel for a holiday, especially in a destination so proliferated with options as the Maldives. If you're looking for that one thing to help pip your decision to the post, perhaps it will be the opening of the Maldives' largest under-ocean restaurant, Only Blu, at Oblu Select Lobigili and Oblu Xperience Ailafushi.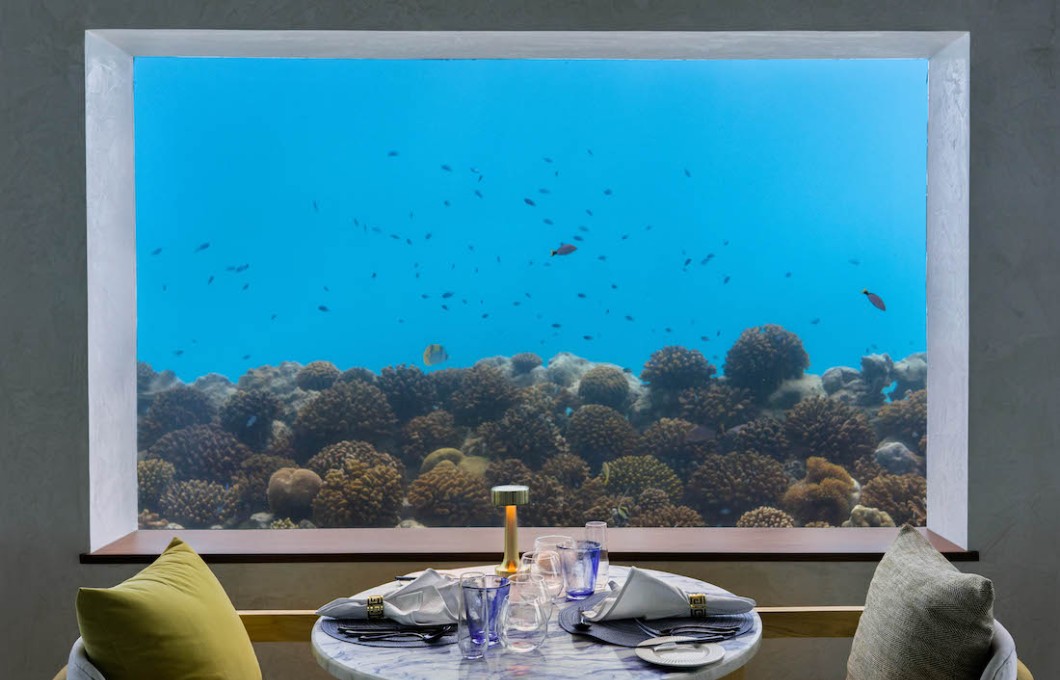 It's one thing to have ocean views from the beach as you dig into your dinner, but something altogether more magical when you're eating amidst the ocean. With shoals of fish darting around you and the coral reef set up like a theatrical backdrop, Only Blu is a truly enchanting experience.
Reached via wooden jetty between the two islands, you'll descend down 6.8 metres below sea level, to sip a welcome champagne and take your seat for the show to begin. At 190sqm with 46 seats, Only Blu wears the crown as the Maldives' largest under-sea eaterie, yet feels entirely exclusive to you and your guests. With modern cuisine on the menu, plates such as panko and sesame crusted tofu, Maldivian yellow fin tuna poke, and guinea fowl ballotine all add to mesmerising experience.