The age-old tradition of afternoon tea gets an elegant upgrade within the new Joud Lounge at Al Faisaliah Hotel in Riyadh.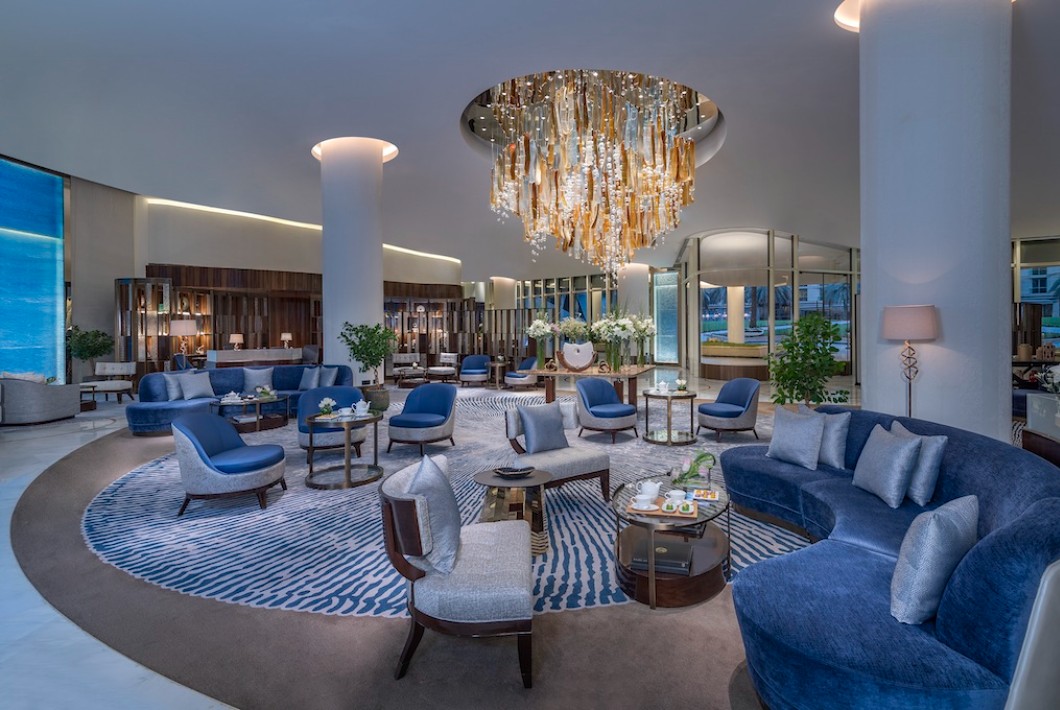 A stunning crystal chandelier watches over the beautiful space, which has a calming colour palette of blues and creams across furnishings and carpets, contrasting against the rich greens of multiple flower displays. Afternoon tea is served from 2-6pm each day, plating up éclairs, scones, madeleines, tarts, cupcakes and petit savoury bites, along with coffee and custom-blended Jing Tea creations.
Flooded with natural daylight, it's also a gorgeous spot for breakfast, which is served from 7-11am every day. Perfect for those with a sweet tooth, Joud Lounge also features a cake shop selling handcrafted French pastries and chocolate pralines.