From New York to Dubai by way of Hong Kong and Singapore, Motorino has to be one of the most famous – and well-travelled – brick oven pizzerias in the world.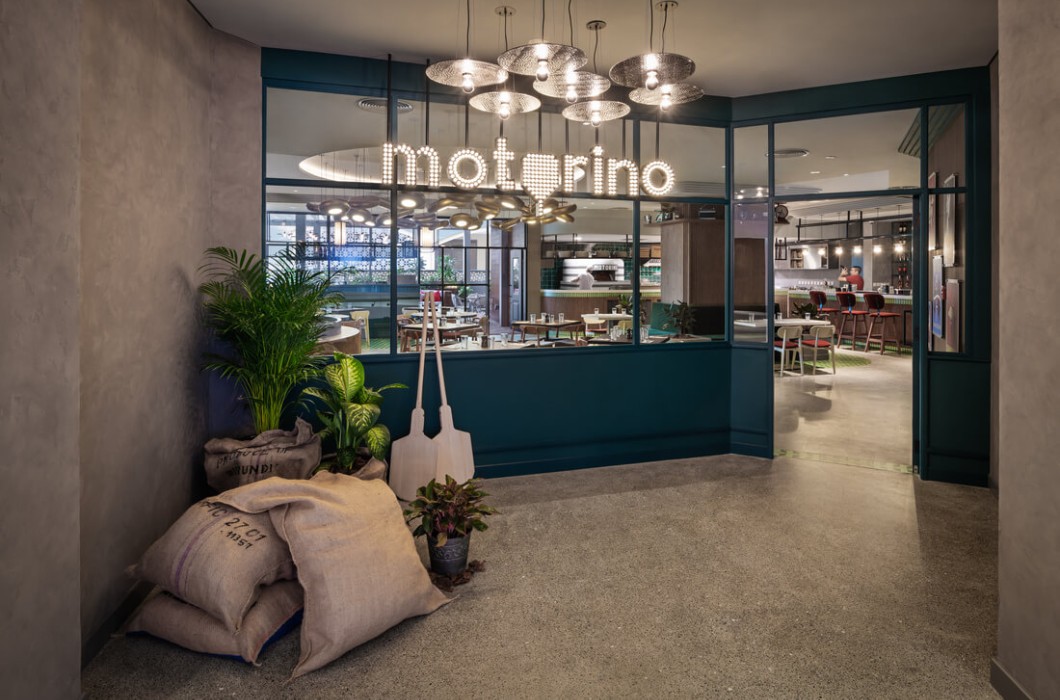 Starting out its journey in Brooklyn, the award-winning restaurant opened at JA Ocean View Hotel, on The Walk in Jumeirah Beach Residence, back in 2019, bringing traditional Neapolitan-style pizza to the hungry hordes of the UAE. But this isn't just 'pizza', it's well-kneaded, well-flavoured, meticulously baked (for 90-seconds in an extremely hot Stefano Ferrara oven, to be precise) artisanal pizza created under the guidance of Mathieu Palombino, the Belgian-born, French-trained chef and founder of Motorino New York.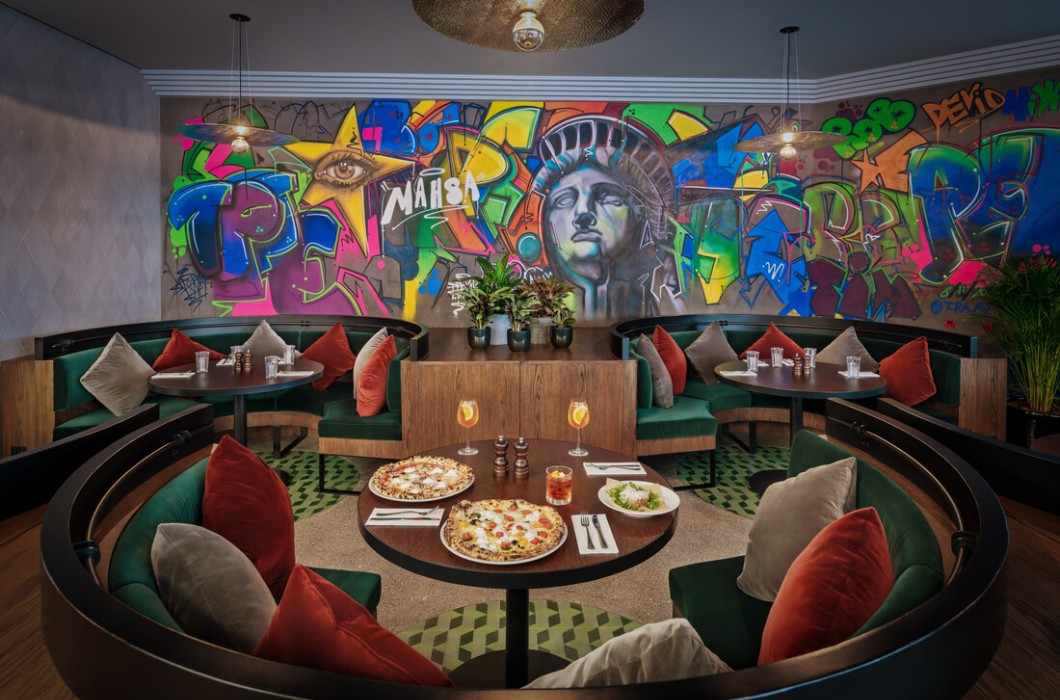 We all know the pit-falls of a bad pizza: soggy bases, limp crusts, flavourless dough... and the list goes on. So while it might seem like pizza-making is for the masses, good pizza-making should be left to the pros. To many, Palombino is something of a pizza whisperer – understanding the dance between the dough – which is put through a two-day rising process – the ingredients and the flavours, and knowing how to cook one 'just so', resulting in a malleable pizza that is soft on the inside and slightly charred on the outside. The chefs left in charge at Motorino Dubai, have perfected Palombino's strategy, delivering light airy pizzas packed with flavour and just the right amount of 'blackened edge' thanks to its one-and-a-half-minute hot flash in the Neapolitan wood oven.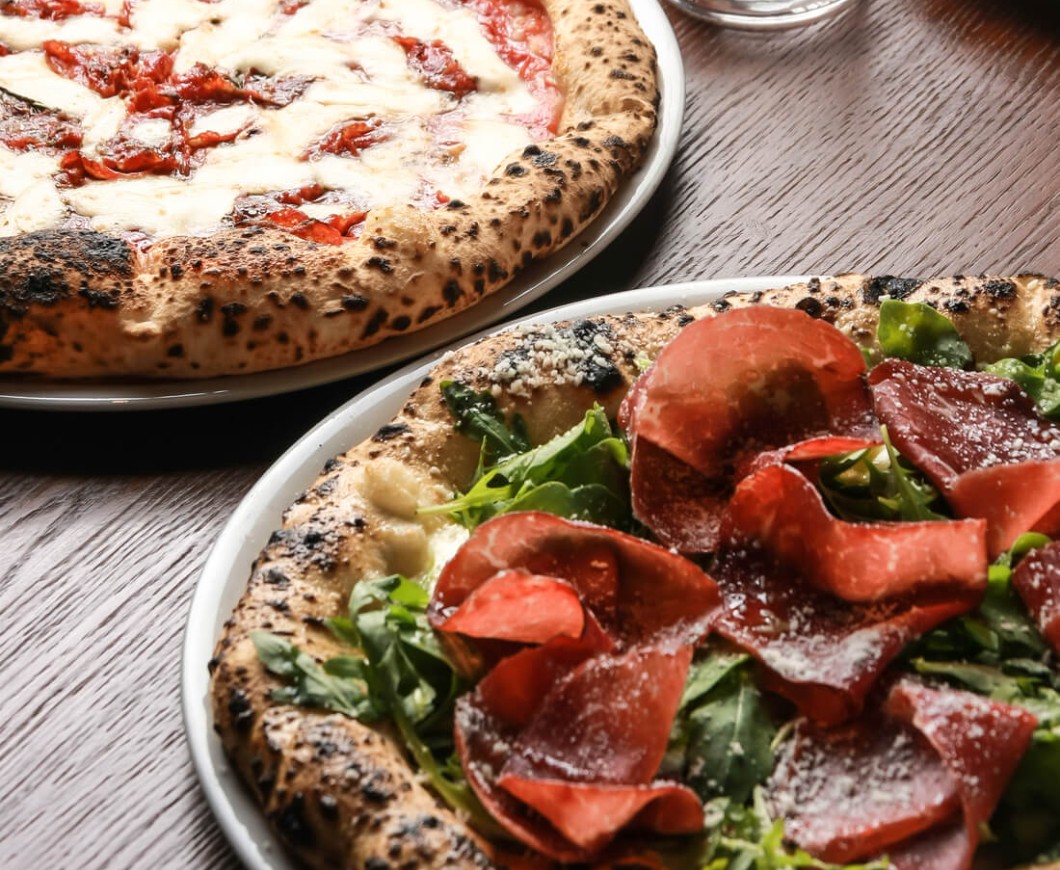 The preamble proves worth it, because the crust – the most important piece of a pizza, I'd argue – is light, airy, almost bubbly with a glorious scorched-ness that waves the flag for credibility. The tomatoes, as you'd only imagine, are Italian and you can both taste and see the Mediterranean sun-kissed ripening. The flavours have depth, with fresh basil, basil cream, broccoli and bright orange and yellow capsicum. You don't even need cheese when a sauce is this good.
But it be would be remiss not to mention that Motorino is much, much more than just a pizza parlour. While it serves quattro fromaggi, pugliese and del popolo pizza, the menu also bounces between antipasti, pasta, secondi and sides. A specially-made vegan dish of avocado 'tartare' comes drizzled with basil pesto, sun-blushed tomatoes and wafer-thin bread crusts (because the restaurant is on a mission to let nothing go to waste) to scoop it all up. The colour combination of a simple tomato salad – using orange, green, yellow and red varieties – is beautiful. A generously-portioned octopus con patate salad with tender, blackened chunks of octopus is delicately balanced with baby potatoes, capers, Tropea onion and Amalfi lemons.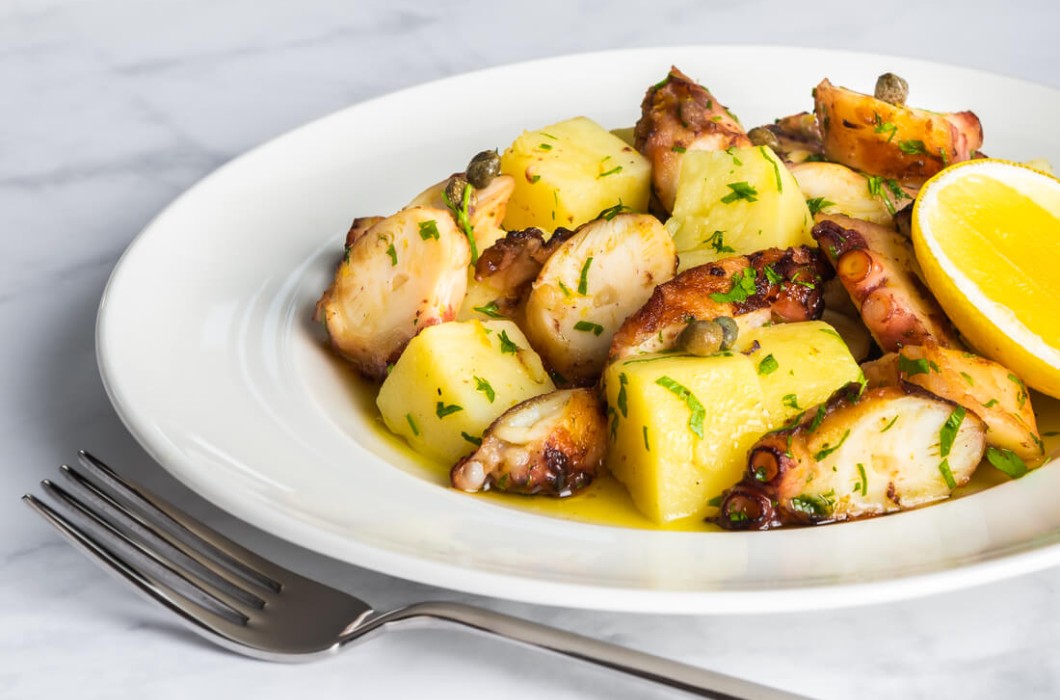 We're guided towards the linguine gamberi zucchine pasta, which comes in a rich Brodetto sauce with Datterino tomatoes and packed with Omani prawns. The Motorino meatballs should apparently be on our hit-list too, as should the pizza al tartufo e porcini (pizza with truffle cream, buffalo mozzarella, parmigiano, and portobello and porcini mushrooms).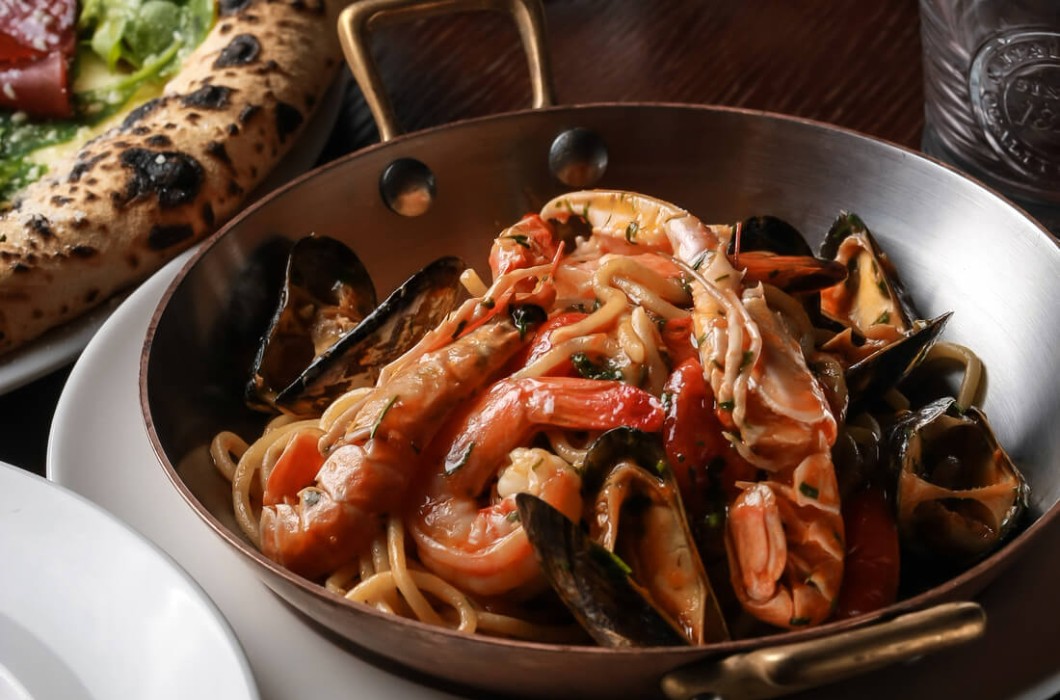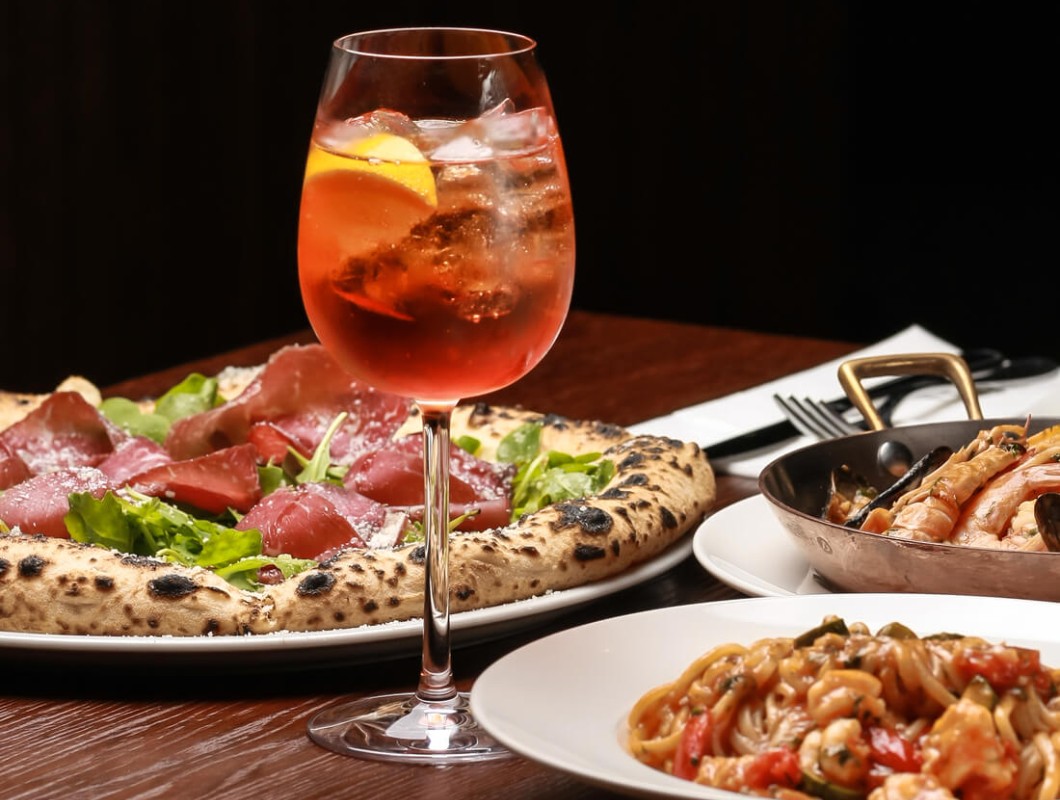 We only make a small dent in the tiramisu, navigating round its creamy exterior to hunt out the sweetened lady fingers layered within. The profiteroles we see in passing en route to another table also beckon a repeat visit.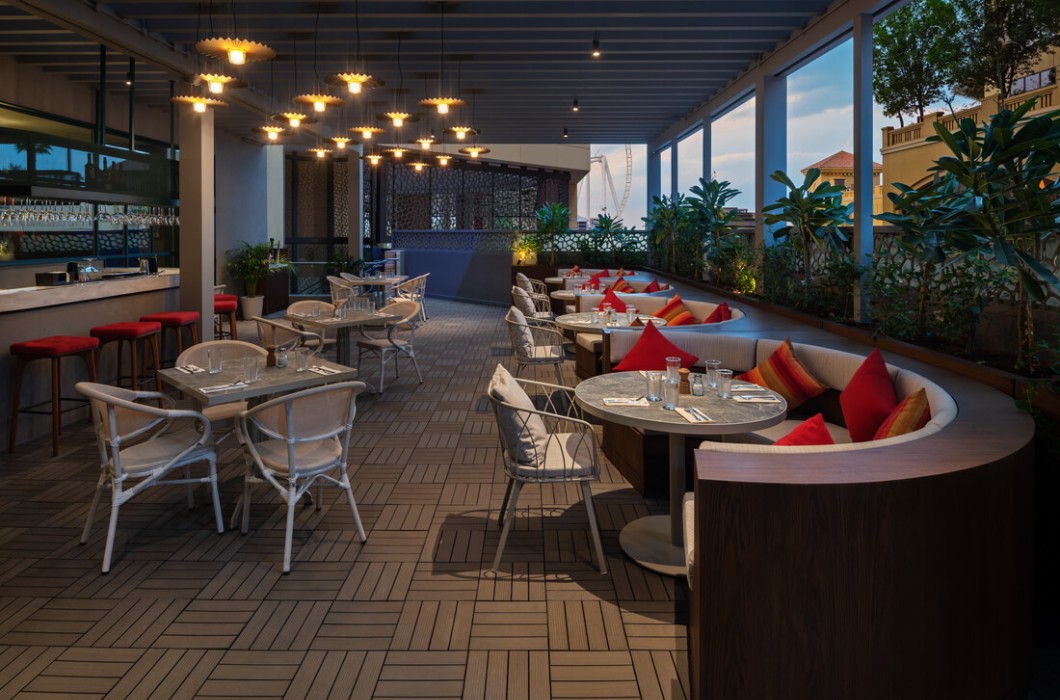 We eat on the terrace – a relaxed, social space enclosed by greenery – before meandering inside to take a look at the eclectic New York-inspired interiors. Walls are wrapped in graffiti-style artworks, colourful prints, and old black and white photographs; comfy booths and round tables encourage easy conversation; and an open kitchen brings the kind of satisfying symphony you'd expect from a lively New York pizzeria.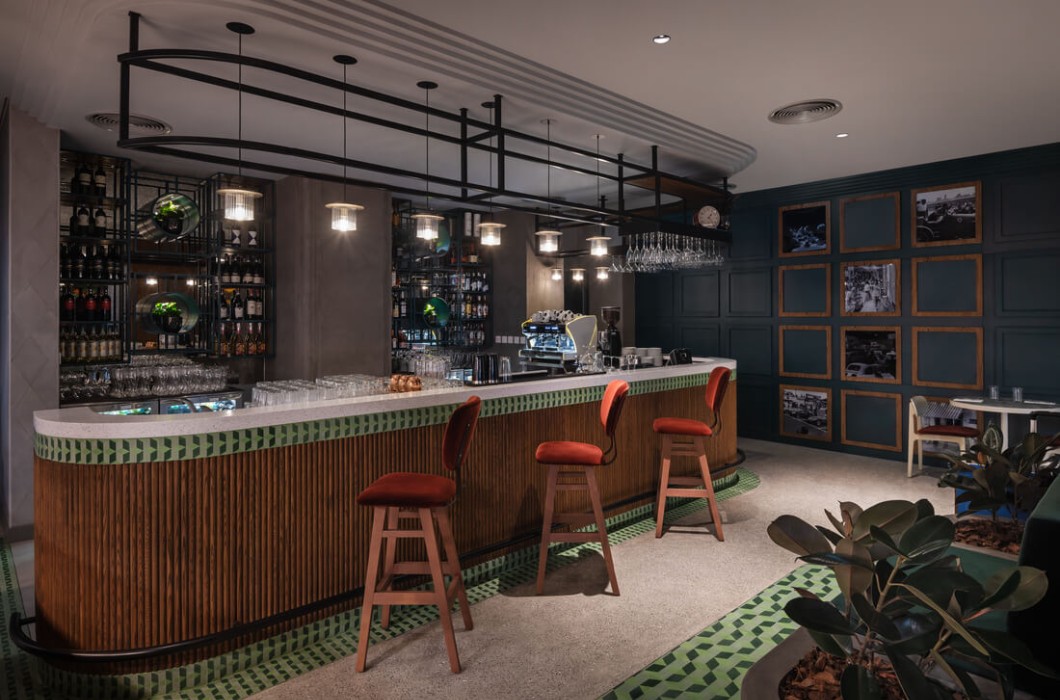 From its crust to its décor, Motorino really feels like a true slice of Brooklyn in Dubai. In equal parts convivial, convincing and gratifying.
RESTAURANT:
WHAT: Motorino Pizzeria
WHERE: JA Ocean View Hotel, Dubai
TEL: +971 56 216 5027