When you're presented with a set of personalised chopsticks with your name illustrated in gold handwriting, you know you're about to eat somewhere special. Tàn Chá is that place; a brand new eclectic Chinese restaurant at JW Marriott Marquis in Business Bay, that is flooded with colour and highly-sensory effects.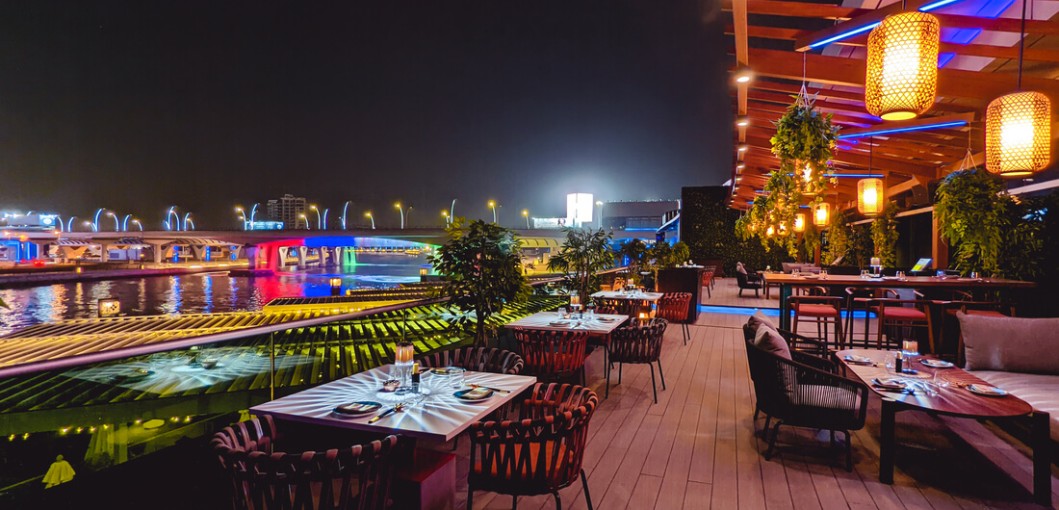 The brainchild of restaurateur Alberto Barbieri, the concept was two years in the making, the result of a collective group of the world's best minds in Asian dining, and its where imagination and innovation come to party. And party they do.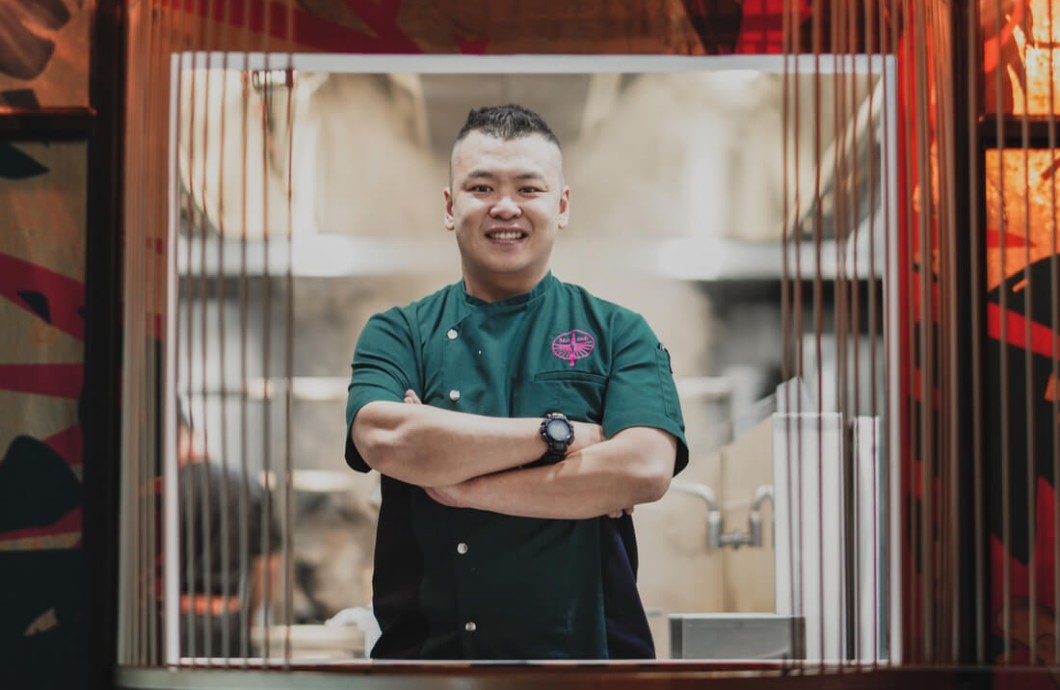 One of the most tactile and visually stimulating spaces I've encountered, I can't stop touching the textured wallpaper, printed with cranes and other Chinese motifs. There's also a mesmeric multi-media neon light display of birds in cages; as well as a birdcage in the private dining room that swings open to reveal Exec Chef David Pang stirring up edible masterpieces in the kitchen (all done with the world's biggest smile). It's a total riot for the senses yet with no sensory overload.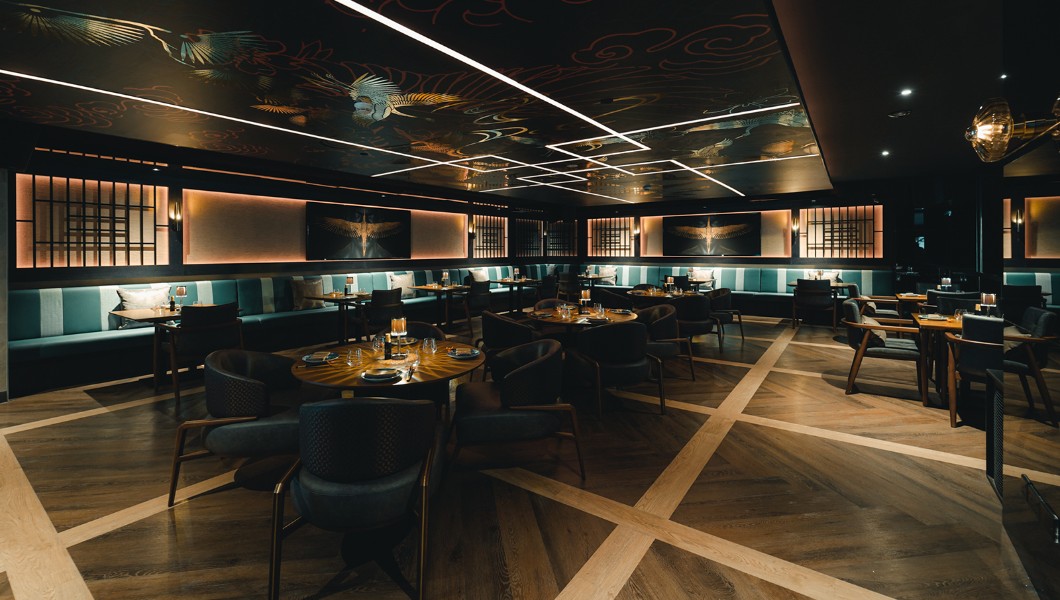 The restaurant is huge, too, with five rooms spread over two floors, each with a Chinese name, such as Ba, meaning eight; Laohu, meaning tiger and Tùzî, meaning rabbit. We take our place on the terrace, with its lo-fi upbeat vibe, hugged by foliage and overlooking Dubai Canal. Although Sheikh Zayed Road is literally just over my shoulder, you somehow don't hear the pulsating throng of traffic.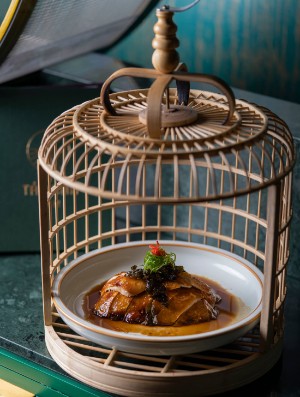 The menus take far longer than usual to decode, my artistic predilection pouring over the watercolour illustrations of pagodas, cranes and cherry blossom inked on the prettiest paper.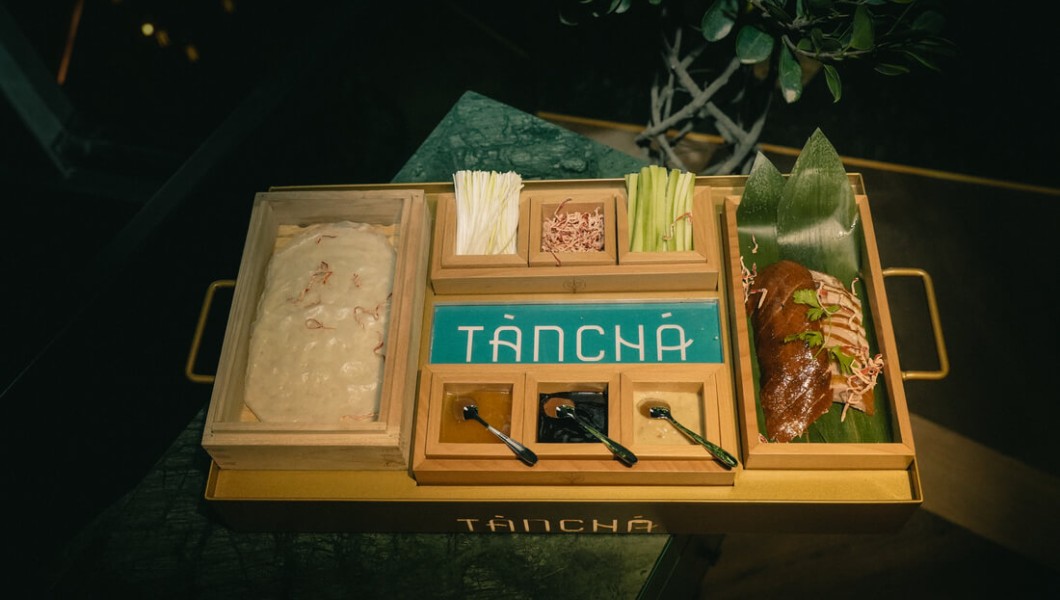 Our waiter is like a walking-talking encyclopaedia of Tàn Chá intel, reciting signature dishes, ingredients and back stories without missing a beat. His knowledge is impressive, with a passion for the food that is infectious. He politely raises an eyebrow when we clearly over-order, steers me to the all-vegan sister menu that is lead by plant-based brand, Omni, and virtually reads our minds on ordering us the perfect cocktail. The cocktail menu follows the flight of a little crane on a journey of adventure and discovery, taking you through different spirits, sip by sip. They come with wonderfully poetic names, such as The Treasure of Two Rainbows with hibiscus vodka, raspberry shrub and strawberry lemonade, and Tricked by a Fox, with gold tequila, lime juice, mint and coriander. The latter is brought by a waiter armed with a 'bubble gun' that blows an opaque bubble over the glass ready to be popped by drinker and chopstick.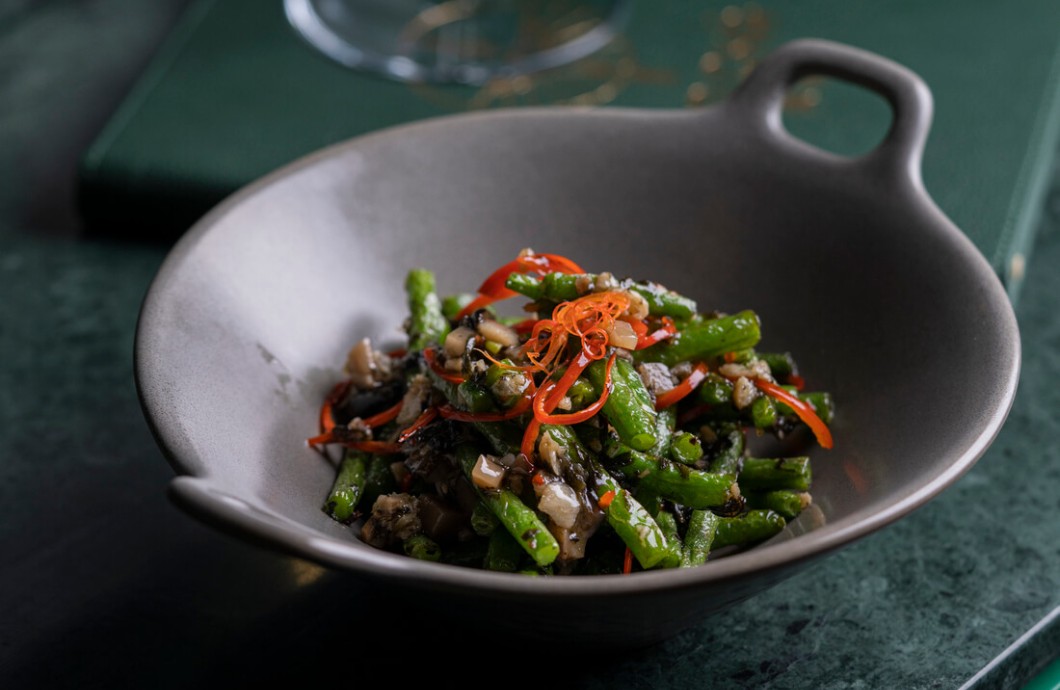 The food arrives with more tales of each dish's provenance and an explanation of the encounter of contemporary Hong Kong with the millenary flavours and textures of provincial China. Everything comes when it's ready, so it's a happy collision of chopsticks as we dip and dive into each other's dishes. The salt and pepper French beans with shredded chilli pepper and togarashi are seemingly simple but laden with flavour, as are the crispy kale crackers served with chilli sauce.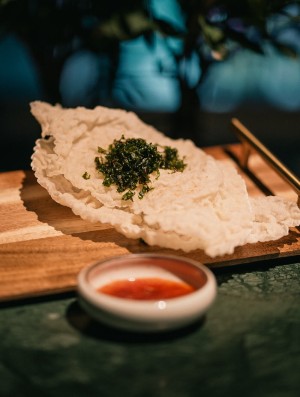 Even as a vegan I've yet to find kale moreish, but here we fight over the last crisp. I'm not one for dumplings, but the Omni spinach dumplings with coriander are incredibly tasty. They come as a two, which isn't enough. A Sichuanese aubergine and coconut crumb bowl is all kinds of sweet and savoury, while crispy prawn Omni wanton perfects the crunchy on the outside/soft on the inside pairing. A favourite for my omnivore guest is the Sichuanese poached won ton, with Jicama, crab meat and minced prawn, served with a soft poached egg yolk resting in a chilli and sesame sauce.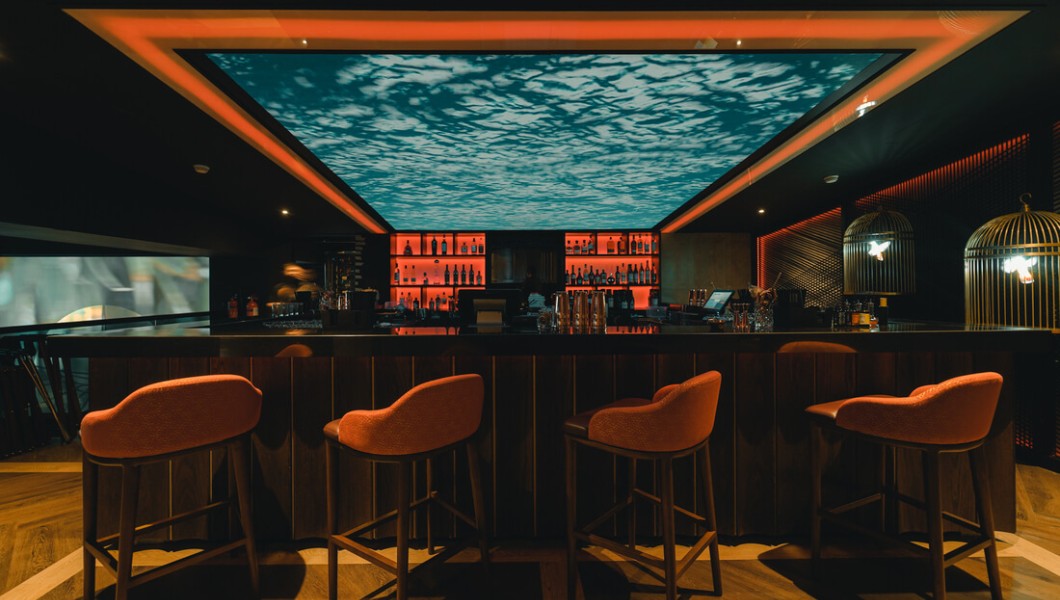 The mise en place of each dish is beautiful too, everything decorated with the hand of an artiste. The plates are equally pretty, my favourite a marbled blue resembling the ocean, and we love the tray of little blue and gold 'tea pots' for sauce.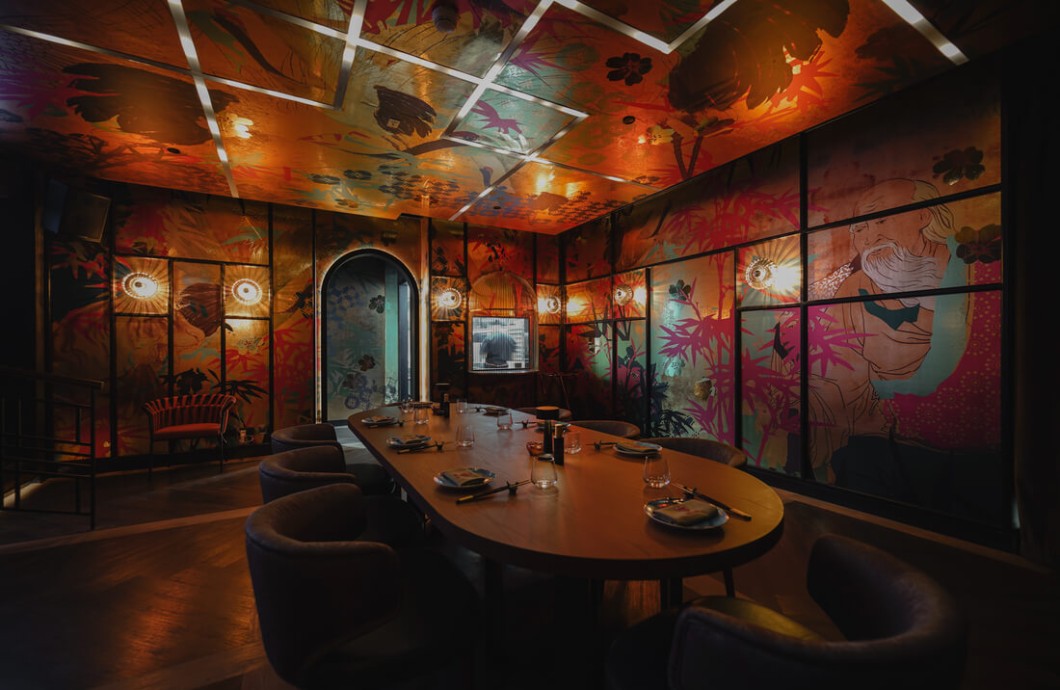 As we leave, our waiter hands us our leftovers in an elegant crane-illustrated, three-tier box held together with chopsticks, along with a knowing wink. Yes, we over-ordered, but who will be feeling all smug when it comes to lunch tomorrow, I wonder?
RESTAURANT:
WHAT: Tàn Chá
WHERE: JW Marriott Marquis Hotel, Dubai
TEL: +971 56 681 8881