Islands have a strange talent for inspiring great whisky. Think of the pungent, smoky single malts from the wildest Scottish isles. Think of Ireland, the likely birthplace of whisky, and Japan, where whisky making has been turned into an art form. Islands force their inhabitants to innovate and make use of their environment. And when it comes to environments, it's as if Tasmania, the pristine island south-east of the Australian mainland, was designed to produce great whisky.

Fields of quality barley, highland peat bogs and an abundance of some of the purest water in the world make Tasmania perfectly suited to the craft. So why did it take so long for the island to achieve the international standing it now enjoys as a producer of some of the world's finest malt whisky? One important roadblock stood in the way: the law. Way back in 1839, Van Diemen's Land – as the convict colony at the end of the world was then known – banned the distillation of spirits. There was a variety of reasons for the prohibition (including overconsumption by the colourful local population), but it proved fatal for the distilling industry, and it took 153 years before another distilling license would be granted in Tasmania.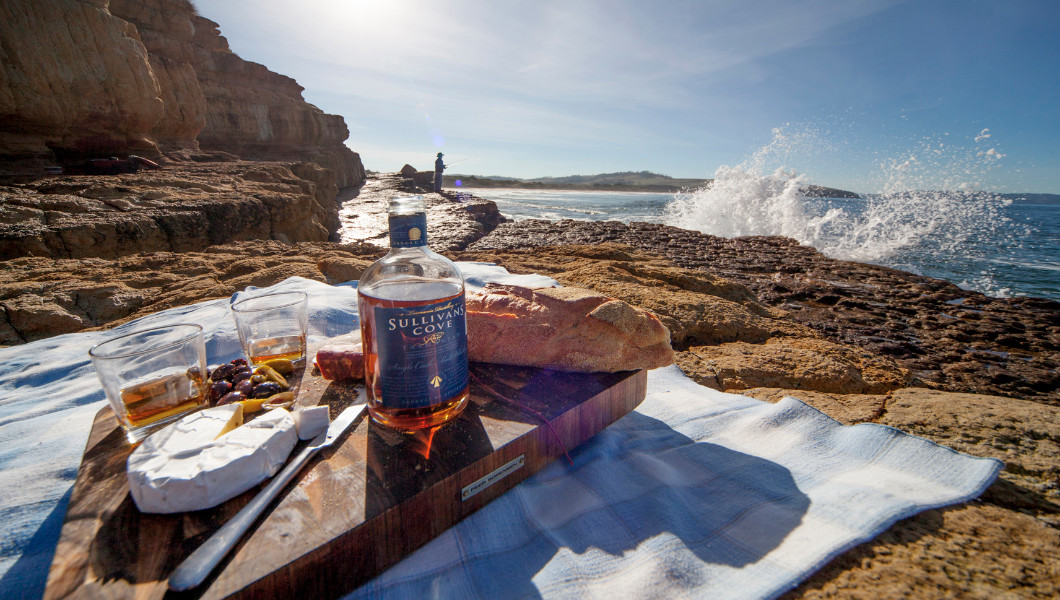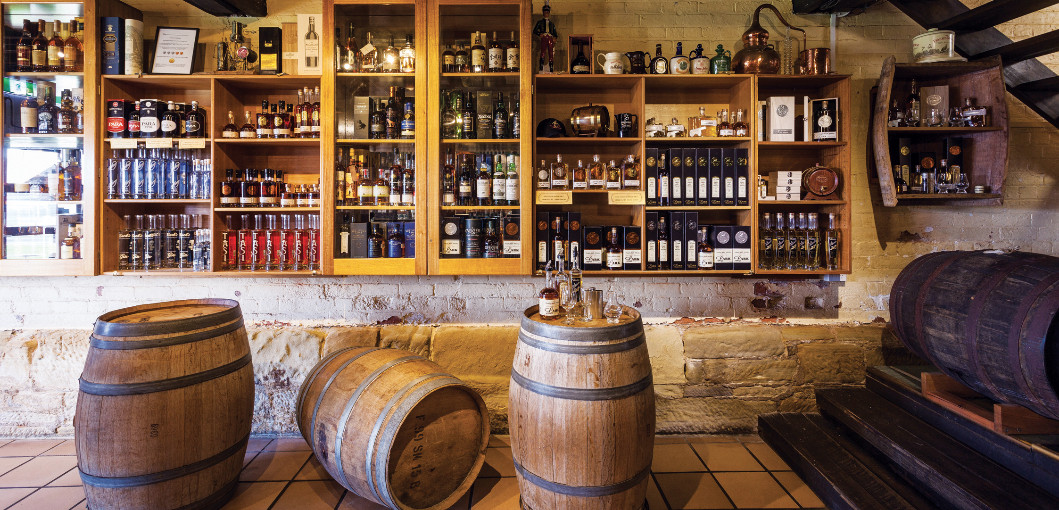 The man who applied for that license was Bill Lark. While fishing in the misty Tasmanian highlands, Lark, a keen whisky enthusiast, wondered why no one was making the "water of life" on his island home, which had the ideal growing conditions, climate and clean water. So being an enterprising soul, he thought he'd give it a go himself. The year was 1992, and when Lark contacted the relevant authorities to get his whisky dream started he encountered a problem: distillation of the type Lark desired was still prohibited in Tasmania. Thankfully, Lark's local representative was also quite fond of a quality malt whisky, and it wasn't long before the distilling laws were amended, the Lark Distillery was founded, and he set to work creating Tasmania's first (legal) spirit in over 150 years.

However, Lark – now dubbed "The Godfather" of Tasmanian whisky – didn't stop there. He also helped other keen distillers to found their own operations and 24 years on, there are now around a dozen distilleries producing whisky across the island (and another 20 on the Australian mainland). Award winning isn't an exaggeration either. In 2014, the prestigious World Whiskies Awards in London named Tasmania's Sullivans Cove French Oak "World's Best Single Malt Whisky" – the first time such an accolade had ever been awarded to a whisky produced outside of Scotland or Japan.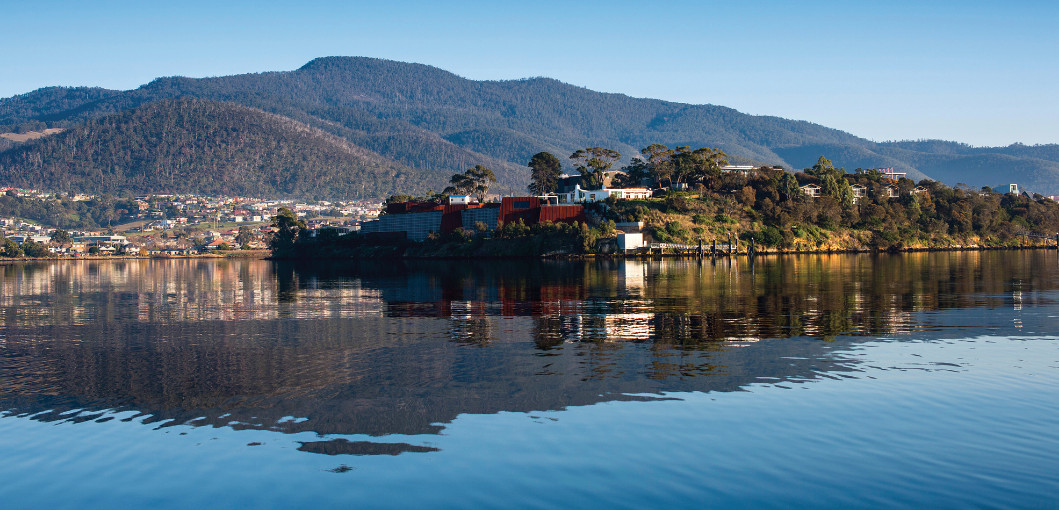 With that award, and many others to date, the Tasmanian whisky industry has experienced immense growth in the last decade. You can now visit distilleries across the breadth of the island, while Tasmania has flourished into a serious destination for both trekkers and gourmet travellers intent on discovering its striking natural beauty and abundance of artisanal produce. Seafood, fruit, cheese, wine, cider and a growing craft-beer industry is complemented by a developing and dynamic dining scene. And with the opening of the now world-renowned Museum of Old and New Art in 2011, Tasmania has turned into one of Australia's must-see destinations.

To start your Tasmanian whisky journey, base yourself in Hobart, the island's capital. From there, you can easily visit Tasmania's top distilleries, talk to their masterful distillers about what makes their whisky so sought after and experience the many bars and restaurants getting creative with the local produce. Once you've seen and tasted it all, you'll be left in no doubt as to why Tasmania now ranks as one of the world's great whisky destinations.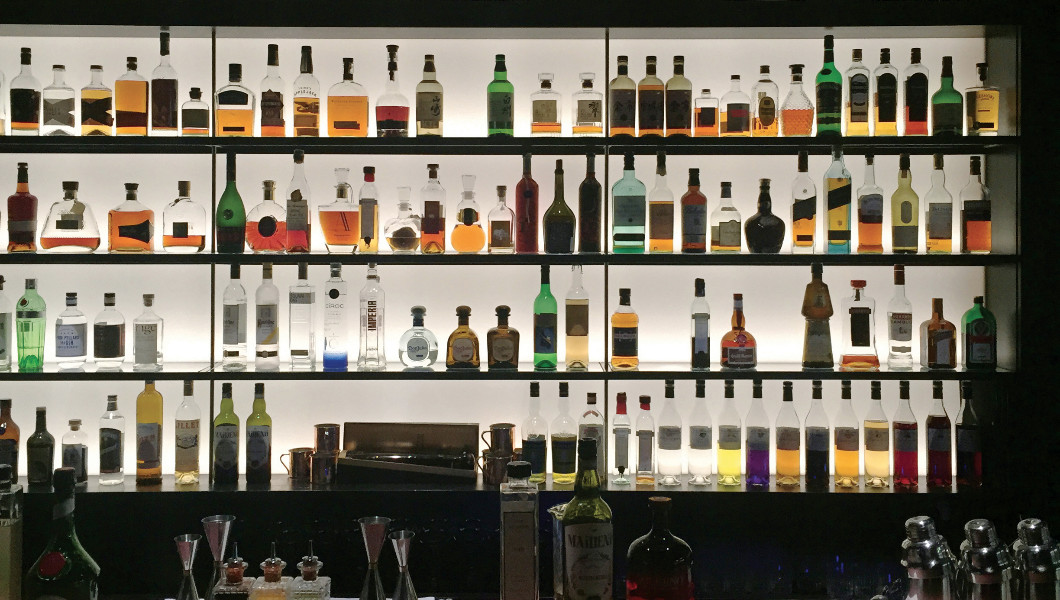 Four ways to imbibe Tasmania's "water of life":

The taste of Tasmania
Whether you're a novice or connoisseur, the best way to experience Tasmania's burgeoning whisky scene is on a tour run by Drink Tasmania. The company offers a range of tours starting from Hobart, the most popular being their daily whisky expeditions, where three to four distilleries are visited in a single day, with tastings of up to 10 Tasmanian whiskies available. A lunch made with fresh, seasonal Tasmanian produce is also provided, along with access to the makers themselves, so you can go behind the scenes and see how rich brewing barley, pristine water, traditional distilling methods and quality Australian wine casks have created such distinctive, flavourful whiskies. Private luxury tours are also available, tailored specifically to your individual needs.
PRICE: Whiskey tours from AU$249 (US$176) per person
TEL: + 61 4 1209 9933
www.drinktasmania.com.au

Float away
Hobart has a storied maritime history; even the famed Rolex Sydney Hobart Yacht Race concludes there. But at the Brooke Street Pier, just off Hobart's CBD, this history has transformed into a subversive and sophisticated market space. Inside the four-storey floating pier, boutique traders showcase the best of what Tasmania has to offer. Try the McHenry Distillery's award-winning whisky and gin, including their Three Capes 10 Year Old Single Malt label, named after the picturesque Tasmanian walking trek, which recently opened to the public. When you're done, you have to head to "the place at the end of the pier" – The Glass House. This impeccably designed restaurant and bar offers a view of Sullivans Cove and the chance to mix local spirits in classic cocktails: old fashioneds and Rob Roys with a Tasmanian single malt, or even slip into a martini with one of the outstanding local gins distilled with Australian native botanicals.
PRICE: Cocktails at The Glass House from AU$20 (US$14)
TEL: + 61 4 3724 5540
www.brookestreetpier.com

Have a lark
The Lark Cellar Door & Whisky Bar is the best place in Hobart to start your whisky odyssey. Located in the heart of Hobart's CBD, the cellar door and bar is the spiritual home of Bill Lark and his eponymous whisky (you may even see Lark himself floating around the place sharing a yarn and a single malt with patrons). When you walk in, you'll be confronted with a wall of more than 150 whiskies from Tasmania and around the world along with a warm, inviting space in which to enjoy them. Try one of the tasting flights, where the friendly Lark team will take you through their range of spirits, from single malts to brandies, vodkas to gins, and give you plenty of suggestions on how best to enjoy them.
PRICE: Tastings from AU$12 (US$8.50)
TEL: + 61 3 6231 9088
www.larkdistillery.com

Artful accommodation
Just up the Derwent River from Hobart, the Museum of Old and New Art (MONA) has transformed Tasmania. Art enthusiasts from all over the world now travel to Hobart to see MONA – the fort-like steel construction that rises from the river's edge. It's famed for its shocking and provocative pieces, but it's less known internationally for the quality wine and beer produced at the site. It's also home to an incredible luxury-accommodation wing, The Pavilions, where each lavish room is fitted out with antiquities and valuable pieces of art. As well as a gym, sauna and amazing views of the Derwent River, The Pavilions are also a short drive to the Shene, Belgrove and Redlands distilleries, so you'd be well placed to continue your education into the dark art of whisky making.
PRICE: Rooms start from AU$650 (US$460) per night; admission to MONA AU$25 ($18) per person
TEL: + 61 3 6277 9900
www.mona.net.au