Shrouded in myths and mysteries, the timeless appeal of Egypt's river Nile has been attracting visitors for millennia. In recent years, cruises along the river have gained in popularity, but luxury options remain scarce. Enter Viking Osiris. Named after Osiris, the ancient Egyptian god of flooding, the vessel has been specifically designed to navigate the capricious Nile and aims to be the most upscale ship in Egypt. The 82-passenger vessel is elegant and understated, reflecting modern Scandinavian design with floor-to-ceiling windows offering panoramic views. The vessel captures the heritage of Viking's brand while also paying tribute to the wonders of Egypt by featuring photographs taken in the early 1900s by George Herbert.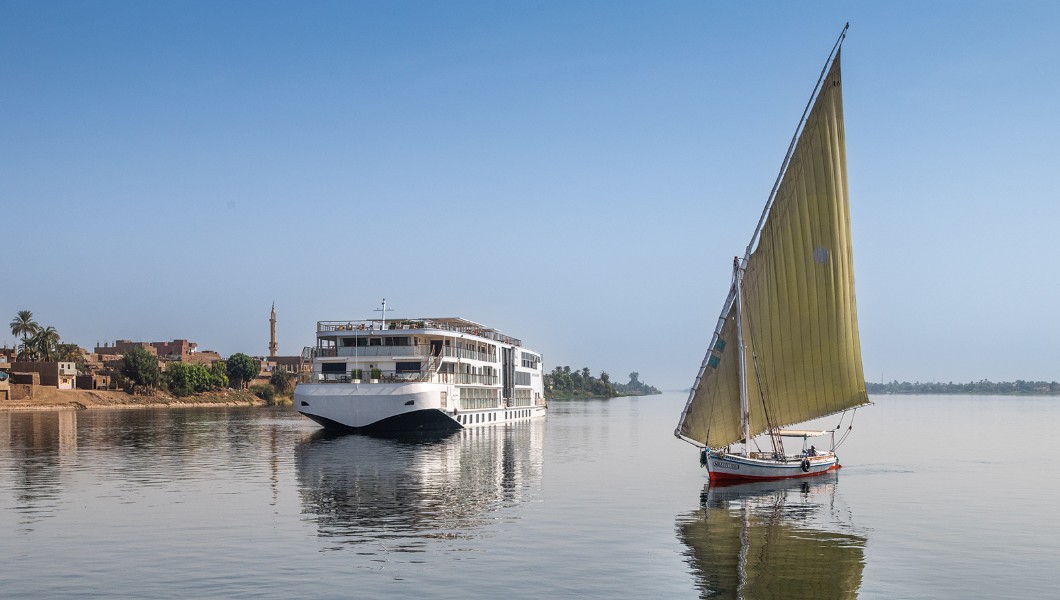 The 5th Earl of Carnarvon was benefactor, and co-explorer of famous Egyptologist Howard Carter with whom he discovered the tomb of King Tutankhamun. Viking Osiris is smaller than the typical Viking ships and home to only 41 cabins, all with hotel-style beds and some with French balconies, making for a luxuriously intimate experience. The ship also features a library, sun deck, pool, and Viking's signature Aquavit Terrace.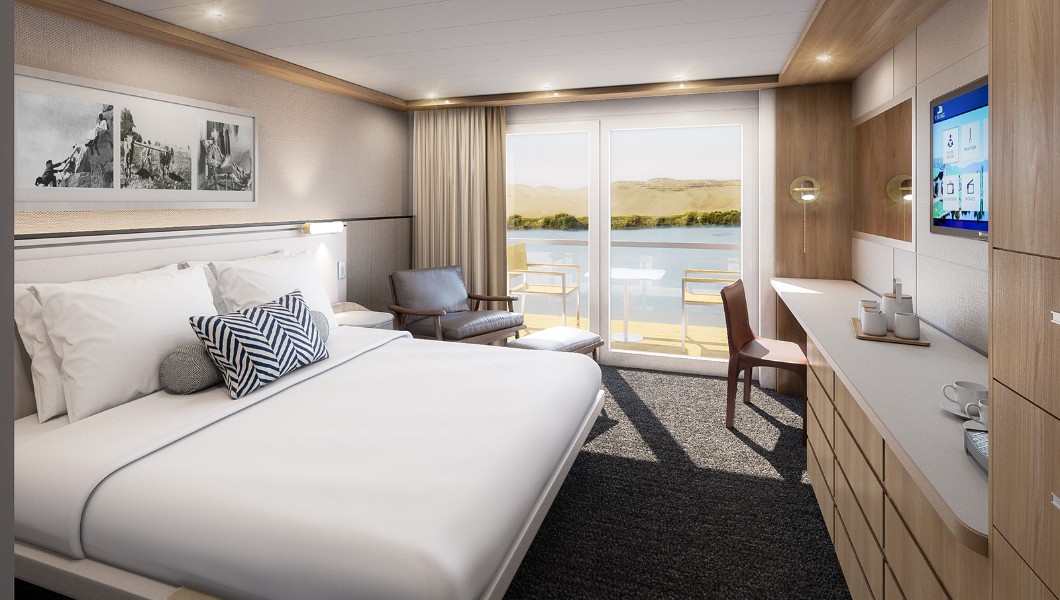 The 12-day Pharaohs and Pyramids itinerary begins and ends in Cairo with guided visits to the pyramids, tombs, museums, and temples along the Nile. Expert Egyptologists will accompany small groups as guides to bring the rich history of the region to life.