Under the theme 'Synchronised for Success', AHIC 2019 will debate and discuss numerous demands on the Middle East's hospitality industry and the need for investors, owners and operators alike to be aligned as they tackle these. As our event, being held in Ras Al Khaimah from April 9-11, approaches, I believe that this need for synchronisation will be of utmost importance as inventory supply in the Middle East continues to increase.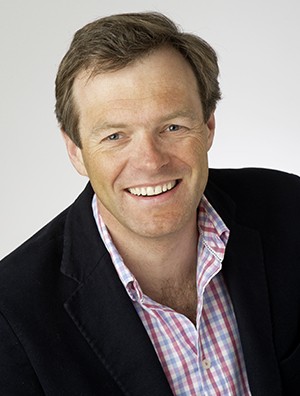 According to the latest data from STR, there are 740 hotels in the total pipeline for the Middle East: 431 under construction; 117 in final planning; and 192 in planning. This equates to a total of 197,823 upcoming rooms in the region.
In the second annual AHIC Hotel Investment Forecast, conducted by MEED Projects and released in January this year, we revealed that close to US$30 billion worth of hotel construction contracts will be awarded in the Middle East and North Africa between now and 2023. The UAE leads the way, with almost US$11 billion worth of planned and un-awarded hotel projects. Egypt, which has a long-established tourism sector, is the second largest future market with just over US$4 billion worth of hotel projects. It is followed closely by Saudi Arabia at US$ 3.9 billion.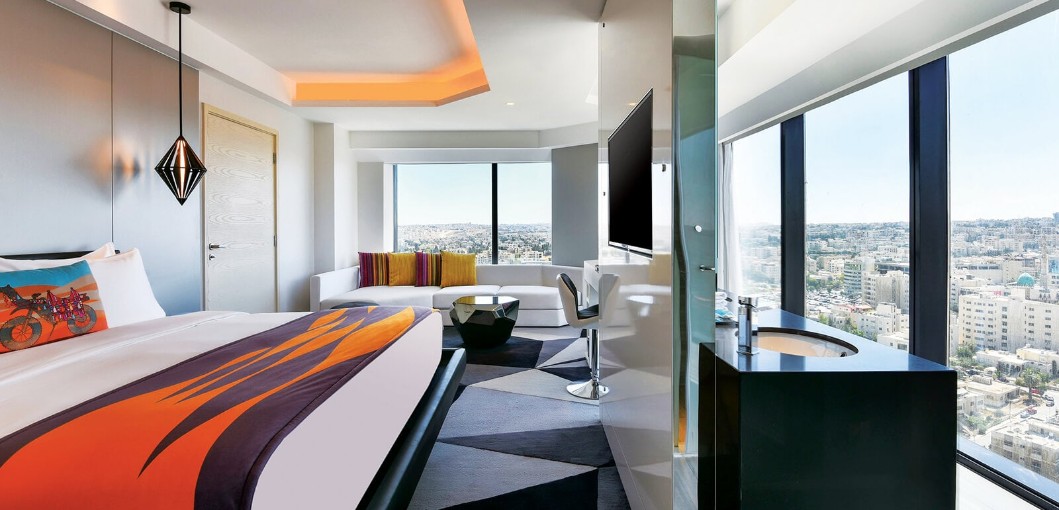 These are formidable numbers and absorbing this level of supply will require shared vision and coordination at a destination level, a constant dialogue and transparency between all stakeholders, creativity and ingenuity beyond anything the industry has experienced before, and ultimately, a firm focus on creating products that enrich our economies for the future and sustain our industry in the long-term.
There are multiple areas in which synchronisation will be important to the sector's success, but three key areas to consider are: sustainability; innovation; and real estate development. These will be discussed in depth at AHIC, but here is a sneak peek ahead of the event.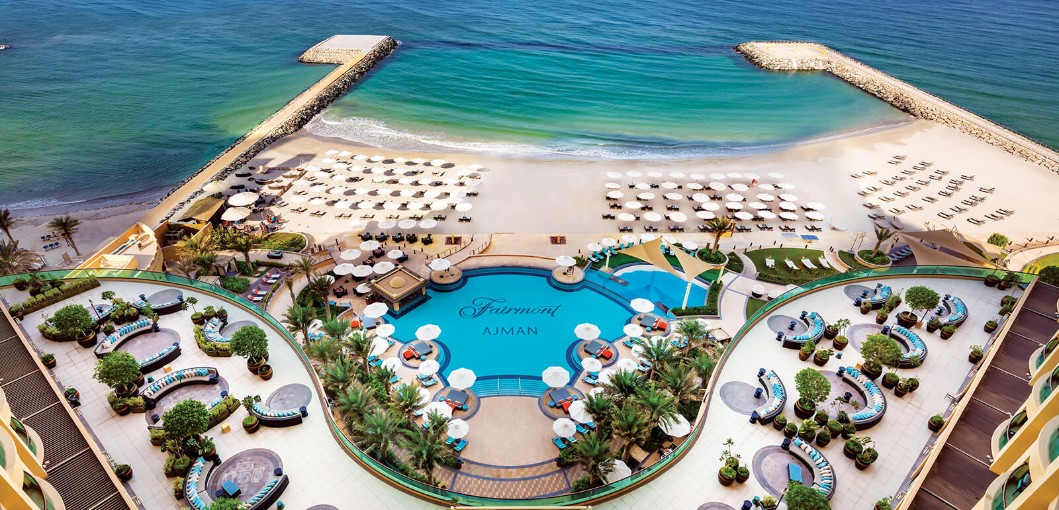 Synchronised for Sustainability

With ever-increasing demand for sustainable tourism, a topic we expect to be pivotal to conversations at AHIC, the industry's major stakeholders all have significant roles to play. Destinations, tourism authorities and master developers have a responsibility to not only protect and maintain their environments, but to encourage them to prosper. For investors and lenders, there's an obligation to finance projects and properties with a long-term sustainable vision and for owners, a mandate to maintain portfolios that are environmentally-aware. Operators must be accountable too, committed to managing these assets sustainably for the appreciation of future generations.
It is in Saudi Arabia where we are witnessing great progress in this field. We're excited to be showcasing two of the Kingdom's giga-projects; Amaala, a bespoke hospitality experience located within the Prince Mohammed bin Salman Natural Reserve, and The Red Sea Project, situated along the Western coast, at AHIC.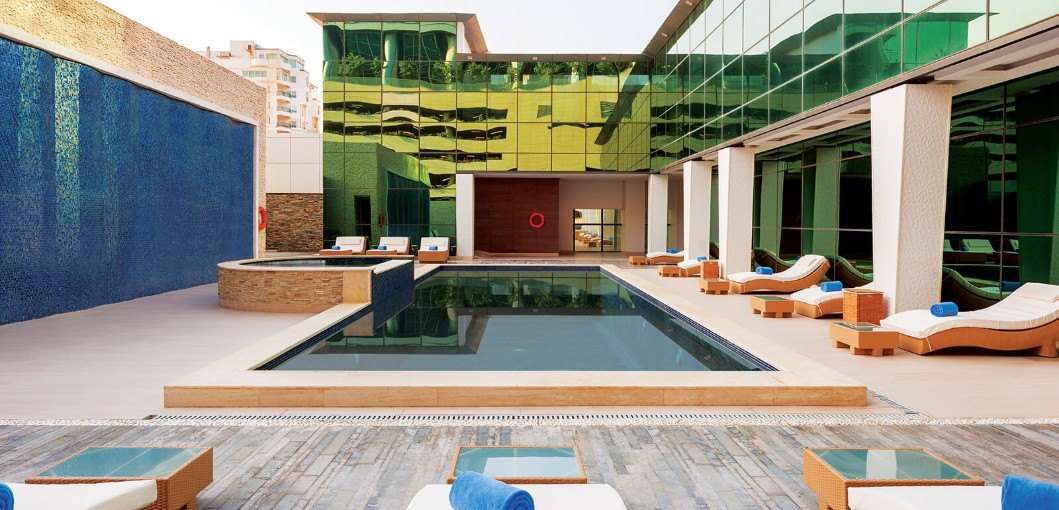 The Red Sea Project will be created around an archipelago of more than 90 islands surrounded by thriving coral reefs, dramatic desert canyons and dormant volcanoes, and heritage sites. Master developer The Red Sea Development Company (TRSDC) has already undertaken more than 30 ecological studies throughout the design and development phase to ensure all plans actively enhance the local environment. Most recently, it has developed a ground-breaking application of conservation and development planning with King Abdullah University of Science and Technology (KAUST).
The Marine Spatial Planning process, created by KAUST's biologists, ecologists, oceanographers and modellers in collaboration with TRSDC's architects, engineers and master planners, has informed The Concept Master Plan for the luxury destination, which promises to deliver a net positive conservation benefit of up to 30% within the next two decades.
John Pagano, CEO of TRSDC, sums up the rationale behind such pioneering practices: "Our objective is to set new standards in sustainable development, respecting the species that were here before us, creating opportunities for the local communities and enhancing the destination for the future.
"We aim to be the world leader in environmental sustainability across all phases of development – planning, construction and operation – so that the site will actually benefit from being opened up to tourism and will flourish as a result. And we will share the knowledge we gain and the lessons we learn with the rest of the world in the hope that we can inspire other destinations around the globe."
This is most certainly a case study for best practice when it comes to being 'Synchronised for Success' and all eyes will no doubt be on The Red Sea Project as it is brought to fruition.
Ultimately, all players must be synchronised for the hospitality industry to achieve a legacy of sustainable tourism – something we believe is critical to the overall success of the hospitality business.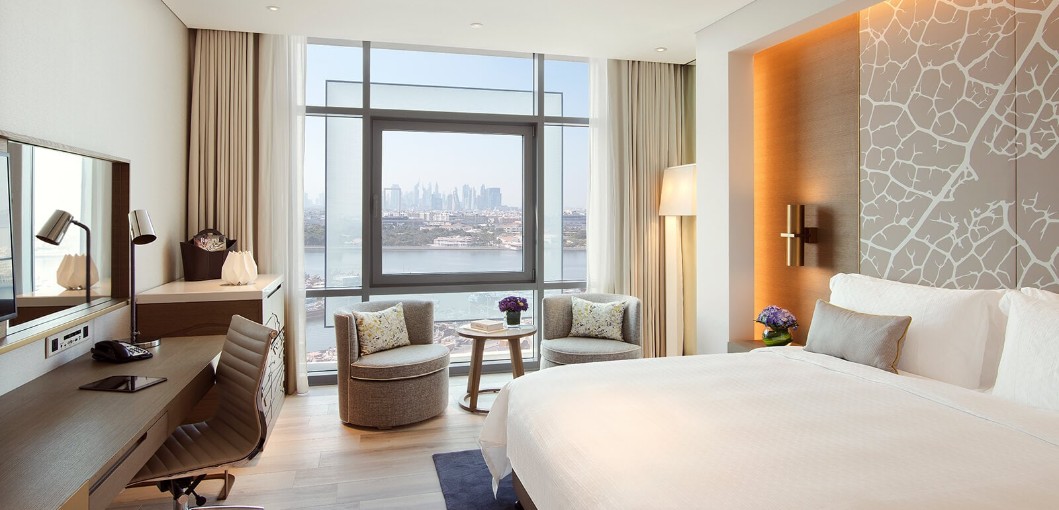 Let's innovate together

When it comes to innovation, success is likely to come not solely from within the industry, but via collaboration with others. This is why AHIC opens with a 'Day of Disruption', with experts in a variety of fields invited to share their experiences and how they might well relate to the hotel business.
Julie Hamilton, Senior Vice President, Chief Customer and Commercial Leadership Officer – The Coca- Cola Company, will be sharing how the global conglomerate is innovating, disrupting and playing the long game; while Jess Houlgrave, Founder and Trustee, Foundation for Art and Blockchain and Menelaos Petrovas, Director, Digital Marketing – Airport Hotel Basel AG, will debate whether blockchain will provide the transparency, trust, and accountability to revolutionise the hotel industry.
Meanwhile, tech experts, including Google's Travel Industry Analyst Maria de la Fuente Corrales, David Sjolander, Chief Operating Officer, HTNG and Ted Horner, Information Technology & Services Consultant and Owner, E Horner & Associates, will be reviewing how the smarter adoption of technology can future proof the hospitality business.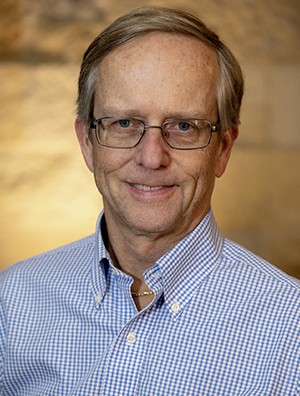 No matter the industry, technology will be one of the main drivers of innovation and synchronising our businesses with its advancements is essential. As Sjolander points out, currently challenges come from a lack of alignment.
"The industry is fragmented; most hotels have an owner, a management company and a brand, and they're usually multiple entities. By the time a new technology can be rolled out, it's often outdated", he says.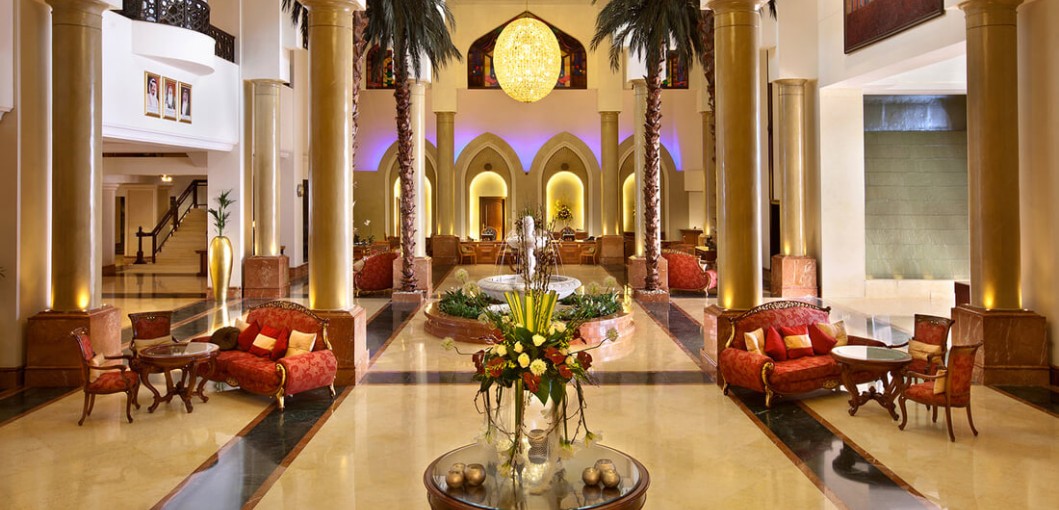 Being a first mover or early adopter can reap rewards, but Sjolander warns this only works if it fits with the vision of all stakeholders.
"The 'leading edge' is often called the 'bleeding edge' for a reason," he says. "If you want to be at the leading edge, you must be willing to accept failure. On the other hand, if you wait too long to adopt new technology that is demanded by your guests, you will fall behind with fickle and demanding consumers. As an owner, you must find the right balance that meets with your risk profile and is acceptable with brand partners."
Eng. Abdulla Al Abdouli, CEO of Marjan, the leading master developer for freehold land in Ras Al Khaimah, says that "innovation, positivity, tech-adoption and creativity" are four critical drivers in the new 'synchronised model for success' that every business must consider.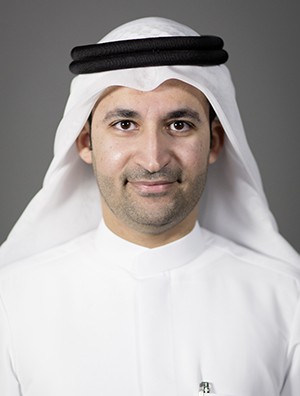 "These are not just options but imperatives in today's changing market dynamics. Innovation must become part of an organisation's DNA and a work culture, whereby every stakeholder voluntarily involves in identifying new ways to do things more efficiently," says Al Abdouli.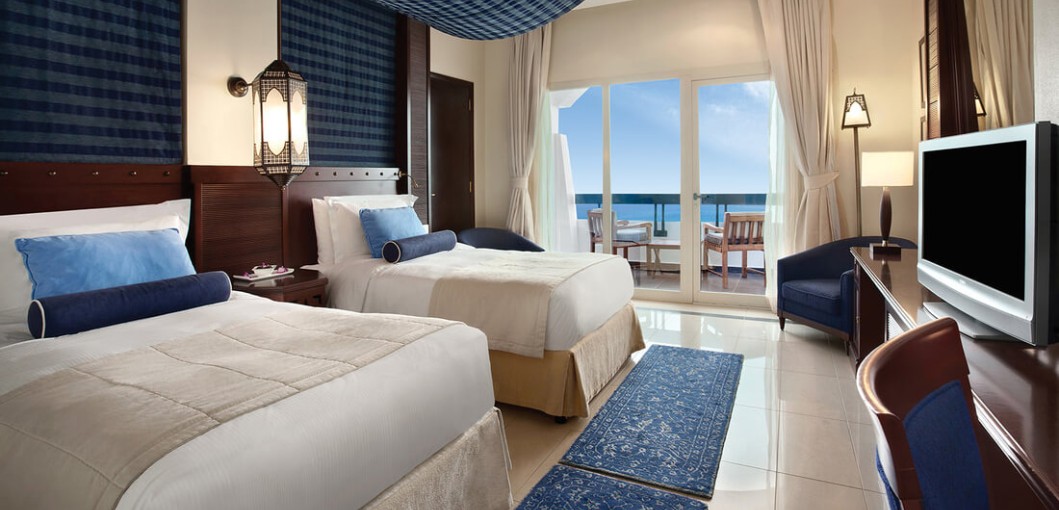 Redefining real estate

While sustainability and innovation are bound to be two of the hot topics at AHIC, as always, the core debate will revolve around hospitality investment trends, challenges and opportunities. Topics here include 'Valuations in the Middle East'; 'Speeding up the development process' and 'How do you bring in capital to hotel investments'. AHIC will also analyse the latest developments when it comes to hotel management models, looking at the growth of asset managers, the future of franchising and the potential for third party management companies – and how each impacts owner and operator.
Ahead of the event, Marloes Knippenberg, Chief Executive Officer, Kerten Hospitality, throws a new perspective on this relationship.
"There should not be a differentiation between an owner and an operator," she asserts. "Operators need to start thinking more like an owner, to customise, mix, match and deliver on all requirements and individual needs. There is no one-size-fits-all approach here. When operators start taking real ownership, then the line between both is blurred, then the partnership becomes a win-win. This is what we believe in and constantly nurture," says Knippenberg, who is presenting a session at AHIC entitled 'Creating more than hotel rooms – looking at blended real estate solutions for living'.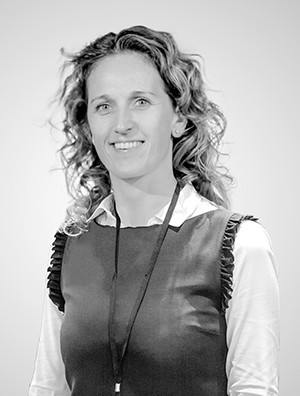 In line with the theme of Synchronised for Success, Knippenberg adds: "Allowing bandwidth to scale as part of the asset management roadmap and viewing the asset as an investment by both – owner and operator is key. The first paradigm of success is marked when an asset operator and an owner share the same viewpoint regarding risk, responsibilities and return on investment. The second paradigm is challenging the status quo and accepting the fact that both are part of the same journey and have the same target: To contribute to economic growth in a sustainable manner by delivering on their common objective.
"By embracing a collaborative mindset we can add value to our multi-stakeholder platform. We need to think like disruptors and combine the Uber and UberEats experiences, the Booking.com comfort as well as the Amazon retail portfolio and Expedia.com travel scenarios and personalise them all to create value-add opportunities as part of a single system. This is the greatest alignment opportunity for all of us."
For many more insights into the future synchronisation of the hospitality industry, register now for AHIC 2019 at www.arabianconference.com