Swiss watchmaking maison Jaeger-LeCoultre's The Stellar Odyssey watch exhibition has opened in Dubai, staged in a spectacular pavilion that seemingly 'floats' on the waters of the Dubai Fountain, with Burj Khalifa as its backdrop. The Stellar Odyssey exhibition takes visitors on a journey through time and space, celebrating the relationship between astronomical phenomena and the measurement of time. Dubai was chosen as the first stop on a tour of major world cities, which will continue throughout the rest of 2023.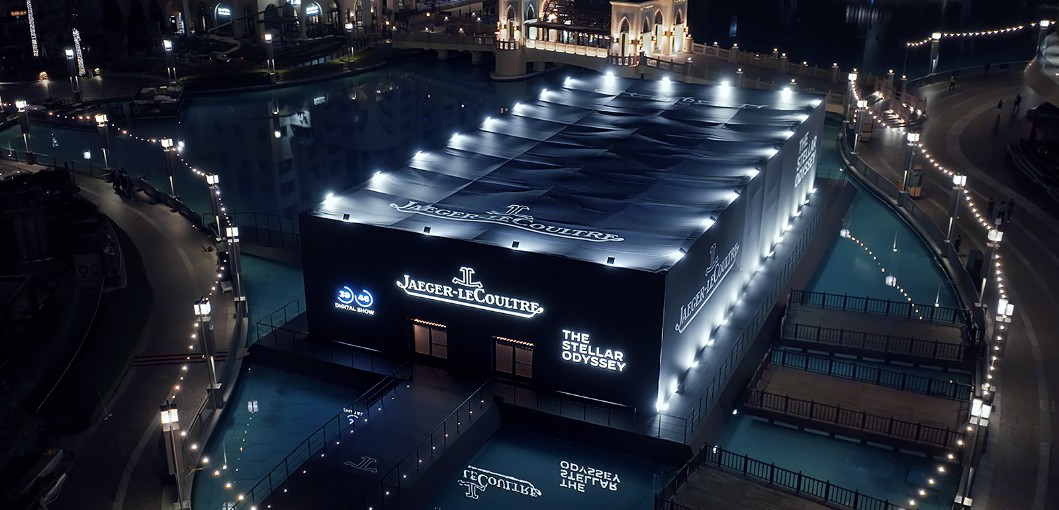 "The Stellar Odyssey is a deeply immersive experience, inviting you to explore the wonders that we can observe in our night sky and their symbiotic relationship with the art of watchmaking," says Catherine Rénier, CEO of the Swiss watchmaking Maison Jaeger-LeCoultre. "Because the ancient cultures of the Middle East played a seminal role in the origins of time measurement, we are truly honoured to begin the world tour of this exhibition here in Dubai."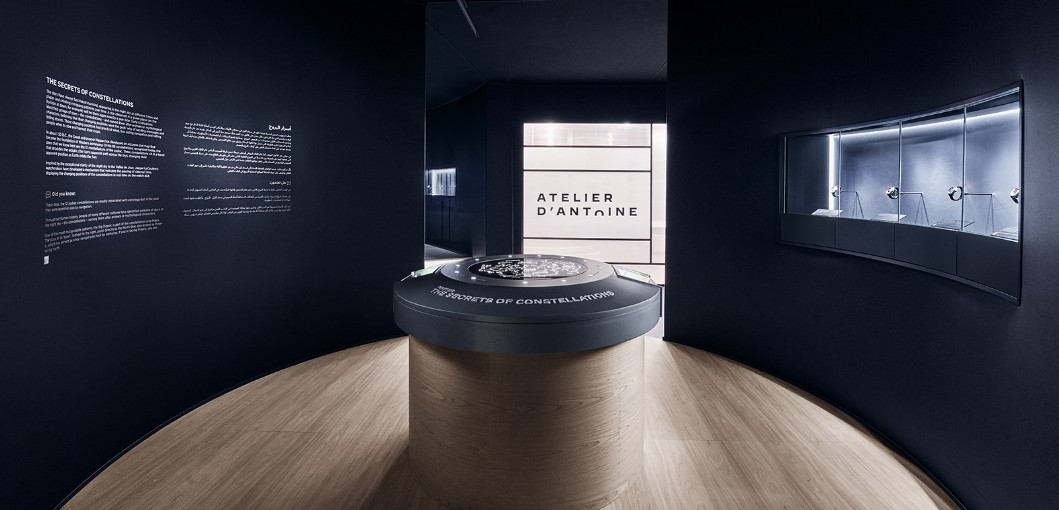 Highlights of The Stellar Odyssey exhibition include a new art installation, Passengers: Through Time by French visual artist, Guillaume Marmin, which makes its world debut in Dubai. Specially commissioned by Jaeger-LeCoultre, its endless reflections and astonishing perspectives invite visitors to reflect on the fundamental question of what time really is.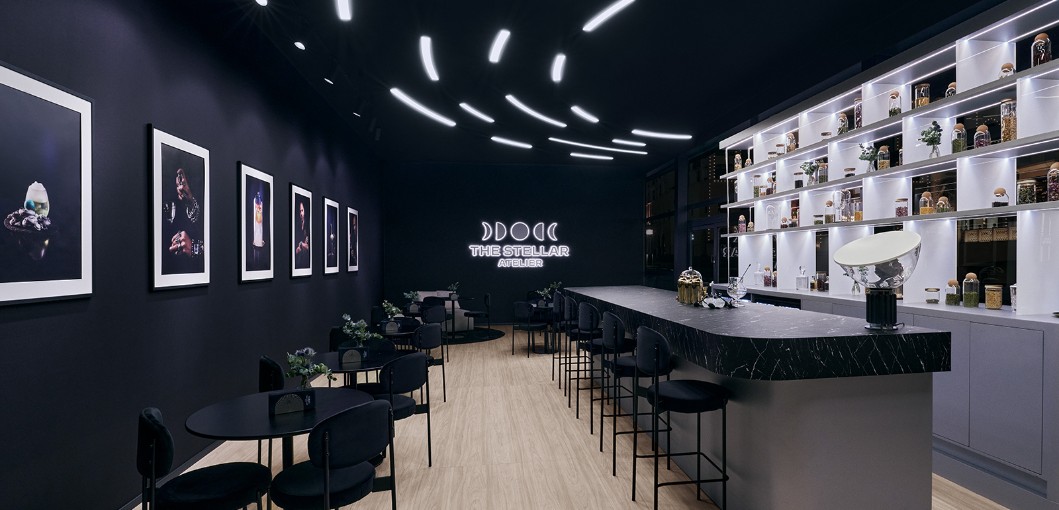 "Jaeger-LeCoultre's celestial theme resonates very strongly with me because, working with light and sound, we are at the crossroads of scientific, artistic, philosophical, even mystical questions," says Marmin. "I also have a strong desire to take art out of the galleries and to invest the public space, so it's a great privilege to invite a wider public to experience my art as part of The Stellar Odyssey."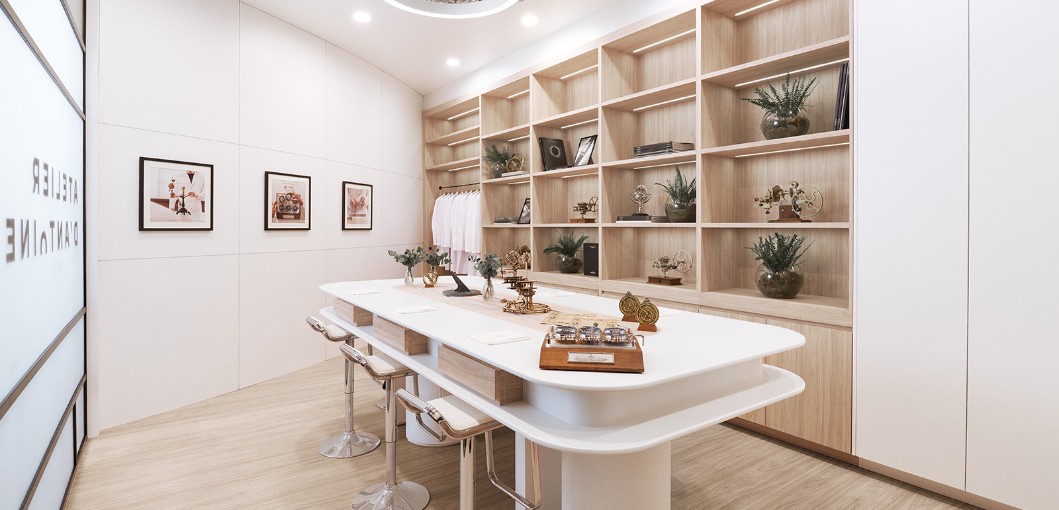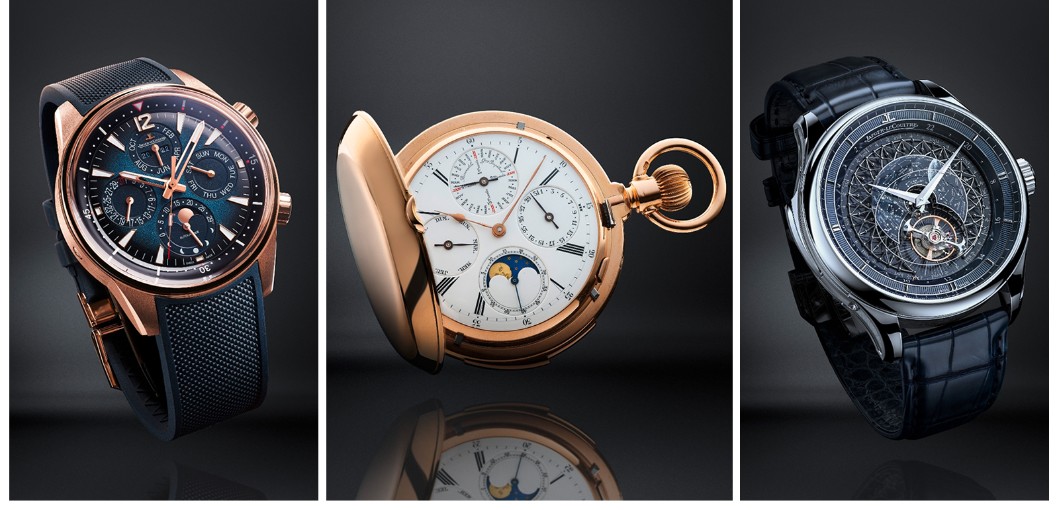 The Stellar Odyssey exhibition is open until February 23rd, at the Dubai Fountains, Downtown Dubai. It's free admission, but booking is recommended: www.jaeger-lecoultre.com