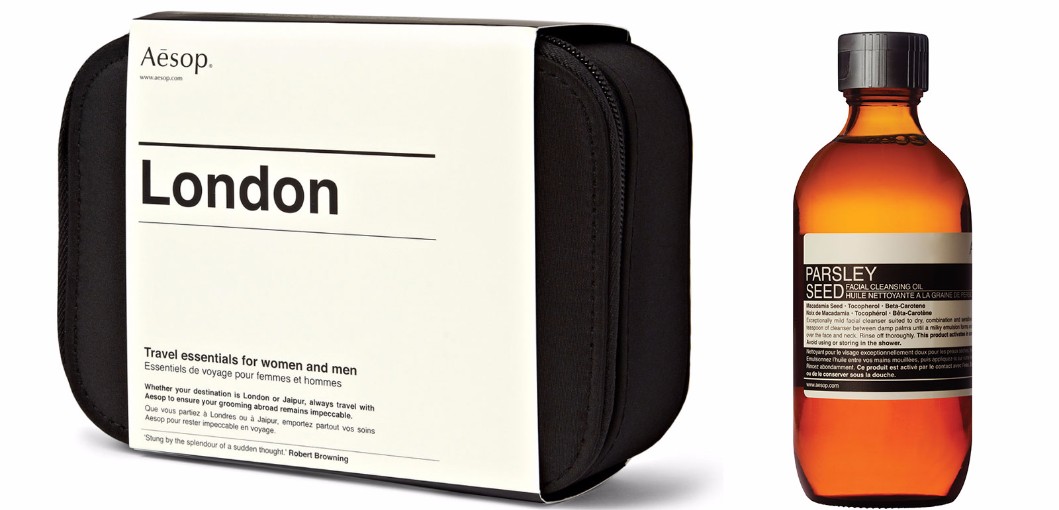 AESOP – LONDON KIT
Perfect to throw in your carry on, Aesop's "London Kit" is a lifesaver for long-haul flights and weekend jaunts, with travel-sized containers of the cult Melbourne-based brand's best-selling essentials such as the alcohol-free Mouthwash made with clove, anise and spearmint and the legendary Parsley Seed Facial Cleanser. Duck to the bathroom mid-flight and rub this antioxidant-rich cleanser, imbued with macadamia seed oil, vitamin E and vitamin A into your skin for a hydration hit – the oil transforms into a milky emulsion with water to remove grime and makeup, and is all-around saviour for lacklustre long-haul skin.
US$75; www.aesop.com
---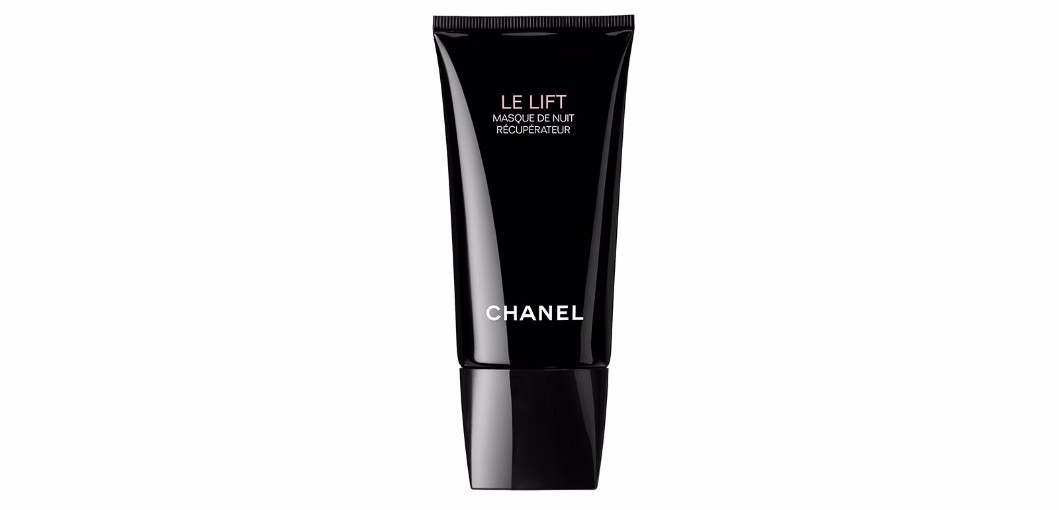 CHANEL – LE LIFT SKIN-RECOVERY SLEEP MASK
Save your dignity and forget those serial-killer-esque Korean sheet masks in-flight – there is another way. Even when layered on thick, Chanel's hydrating mask, using the power of silk proteins and Chanel's massage instructions, sinks into the skin and is barely noticeable. The soft, creamy texture is formulated to plump up and promote skin elasticity, delivering anti-aging benefits while you snooze on the flight. The very definition of beauty sleep.
US$120; www.chanel.com
---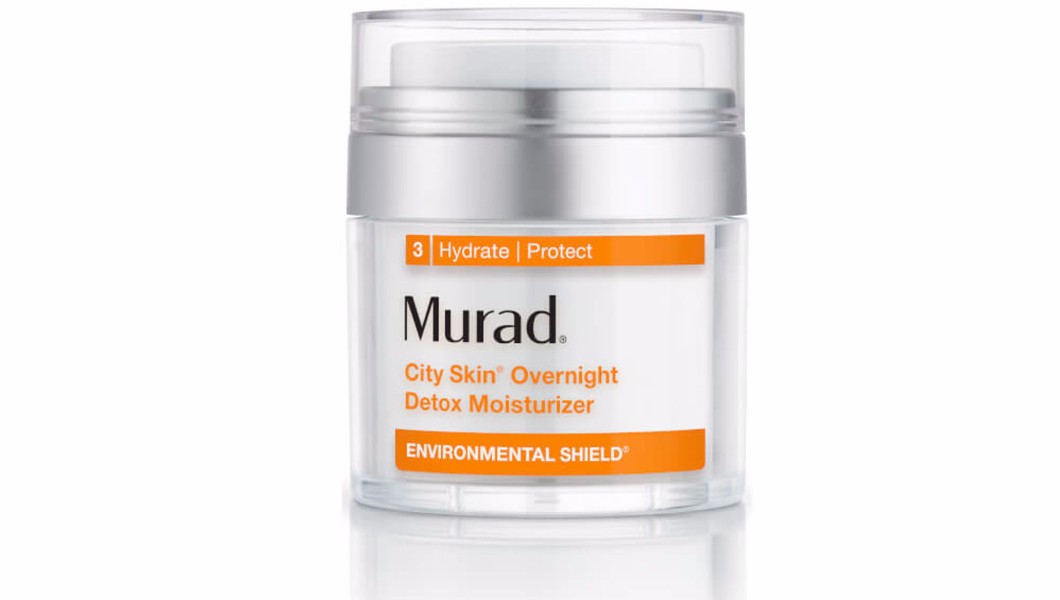 MURAD – CITY SKIN OVERNIGHT DETOX MOISTURIZER
Dermatologist Dr. Howard Murad has super-charged this cream with antioxidants from marrubium plant stem cells and Vitamin C with the aim of tackling the effects of pollution and blue light from electronic devices. Hydrating and nourishing, it's a winner for anti-aging, pigmented complexions and a brilliant travel companion as there's no risk of spillage, no fiddling around with lids, and no contamination – a simple pump from the airless jar distributes the exact amount of cream to slather on your face.
US$70; www.murad.com
---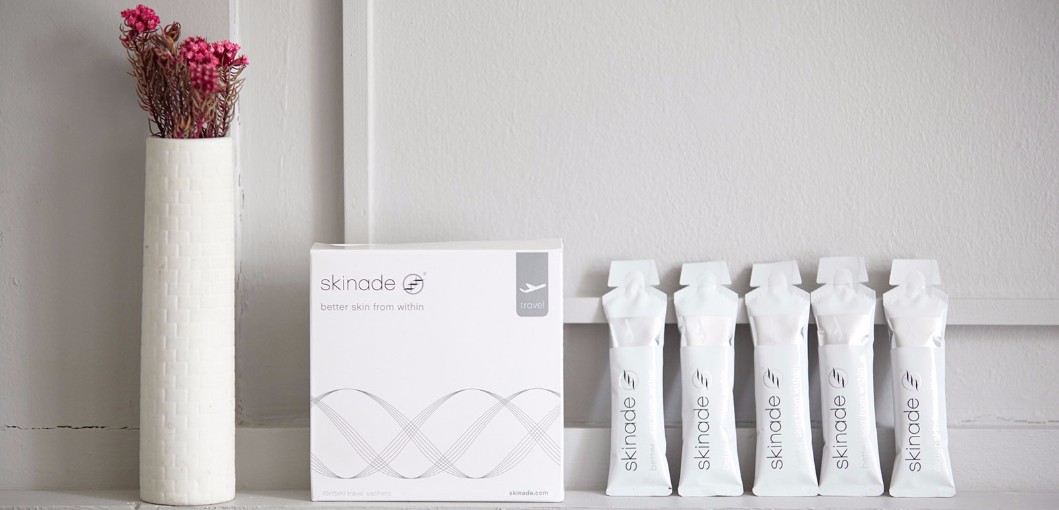 SKINADE
Imbued with hydrolysed marine collagen and micronutrients like vitamin C and B, MSM, omegas 3 and 6 and L-lysine – you can think of Skinade as a cocktail for your complexion. One that you actually drink. With a tag line "better skin from within", the uniquely formulated liquid aims to deliver essential nutrients to the skin, working isotonically and by-passing the digestive system to enter the bloodstream intact to strengthen collagen and reduce the damage that causes wrinkles, fine lines or a dry or thinning complexion. With 10, 15mL sachets, the travel kit is handbag friendly. Simply dilute a sachet into a glass of water mid-flight to drink with breakfast instead of that sugar-laden, faux OJ.
US$40; www.ae.skinade.com
---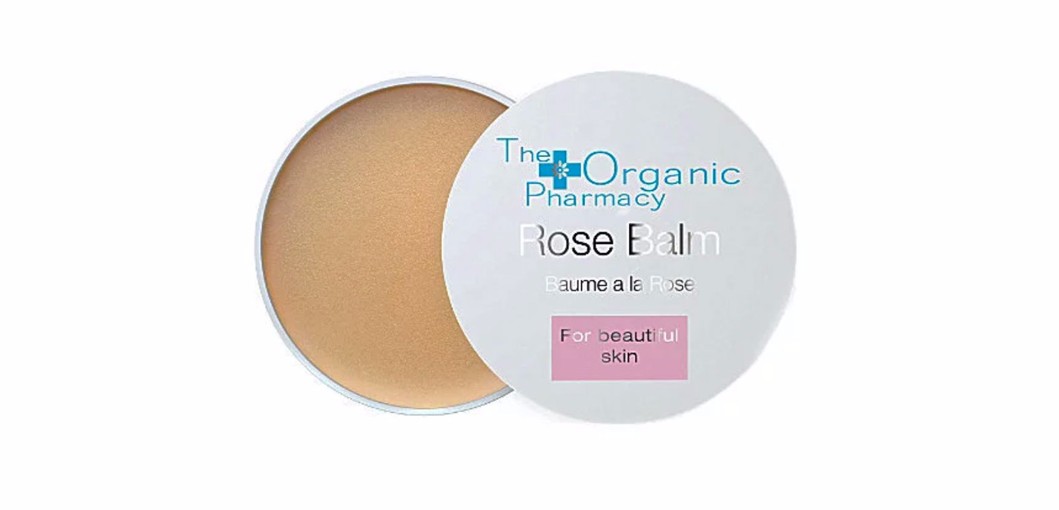 THE ORGANIC PHARMACY – ROSE BALM
A great balm is an in-flight must-have for moisture-sapped skin, and this multipurpose soothing balm, with shea butter and Vitamin E, is fused with seven super plant oils such as argan, pomegranate, rose hip and calendula and offers a nourishing dose of hydration. Better still, it's not just for lips – use it on dry skin, hair and even nails.
US$37; www.theorganicpharmacy.com