Diamonds and topaz and pearls – oh my! Perfumer Nabeel grabbed the fragrance world by the nostrils last month, debuting Shumukh, the world's most expensive and luxurious unisex perfume, valued at $1.295 million (AED 4.752 million). Described as "The Spirit of Dubai", Shumukh translates to 'deserving the highest' in Arabic. It combines the art of jewellery and perfumery to create a 1.97-metre-tall product set with 3,571 sparkling diamonds (totalling 38.55 carats), topaz, pearls, 2,479 grams of 18-karat gold and 5,892 grams of pure silver.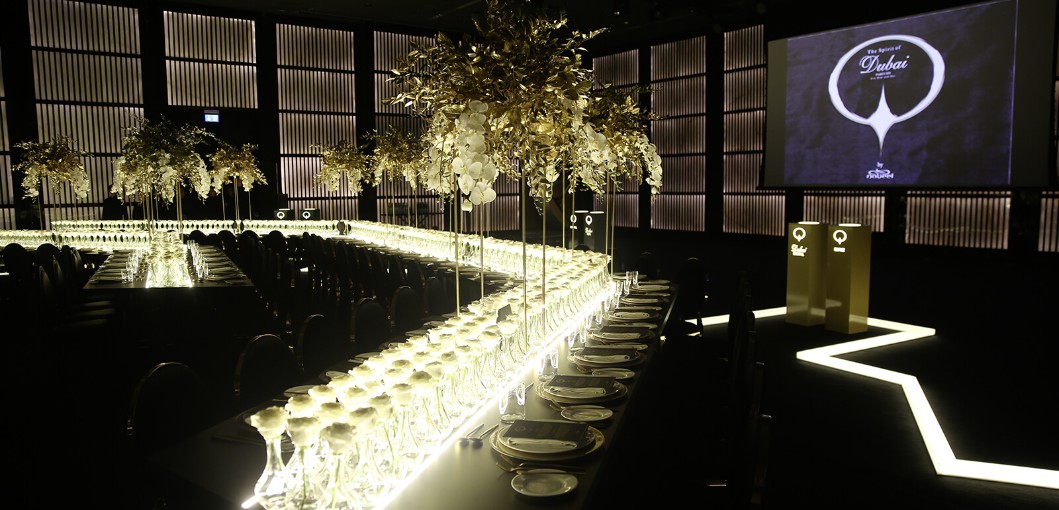 It's said to tell the tale of the emirate through seven core design elements themed around pearl diving (Durra), falconry (Baz), Arabian horses (Abjar), roses (Narjesi), luxury (Haibah), Arabian hospitality (Diwan), and Dubai's stature as a 'city of the future' (Aamal). Each component has been intricately modeled in gold and silver, and decorateed with the highest quality VVS diamonds and precious stones.
Towering over the average person with a display that soars almost two metres in height, the perfume took over three years and 494 perfume trials to formulate. It's composed of the finest natural ingredients sourced from the furthest corners of the globe, culminating in a scent that is as unforgettable as it is mesmerising with notes of amber, sandalwood, musk, rare pure Indian agarwood, pure Turkish rose, patchouli ylang-ylang and frankincense. Due to the quality of the ingredients, the UAE-based ultra-luxury fragrance brand claims the scent will last on the skin for more than 12 hours and up to 30 days on fabric.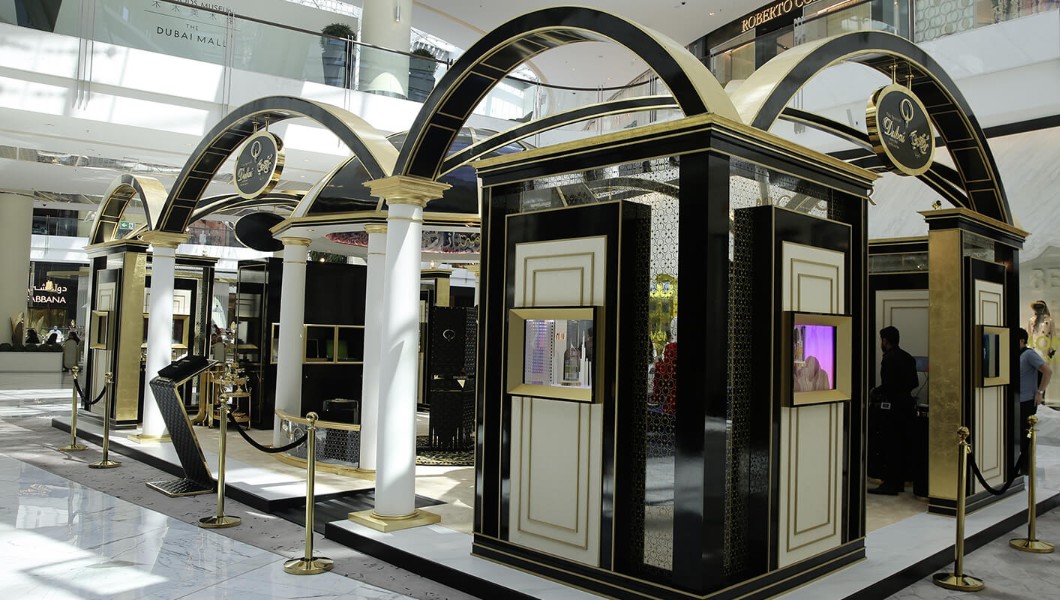 It's also the only perfume to hold two Guinness World Record titles, including 'Most diamonds set on a perfume bottle', and 'Tallest remote controlled (RC) fragrance spray product'. It is also customisable and offers the opportunity to have bespoke and personalised modification incorporated. Additionally, all diamonds and precious stones are accompanied by individual certificates of authenticity.
"My vision was not only to capture Dubai's persona in one monumental piece of art, but to also create a fragrance that embodied the pinnacle of luxury in the world of perfumery," said Asghar Adam Ali, Founder & Chairman of Nabeel Perfumes Group of Companies. "Today, I am very proud of Shumukh, an evocatively stunning and bespoke creation which combines the disciplines of art, jewellery design and perfumery and, is concurrently also the holder of the highest number of Guinness World Records in the world of perfume industries".