Ramadan fashion has changed significantly over the years, with style evolving from the more simple and elegant abaya design to more decadent and creatively intricate pieces that say more about the wearer. Seen as a way to inject personality into worn pieces, abayas are more decorative and bold than ever, bringing modest yet contemporary fashion ever further into the spotlight.
Diamond, ruby and gold necklace and earrings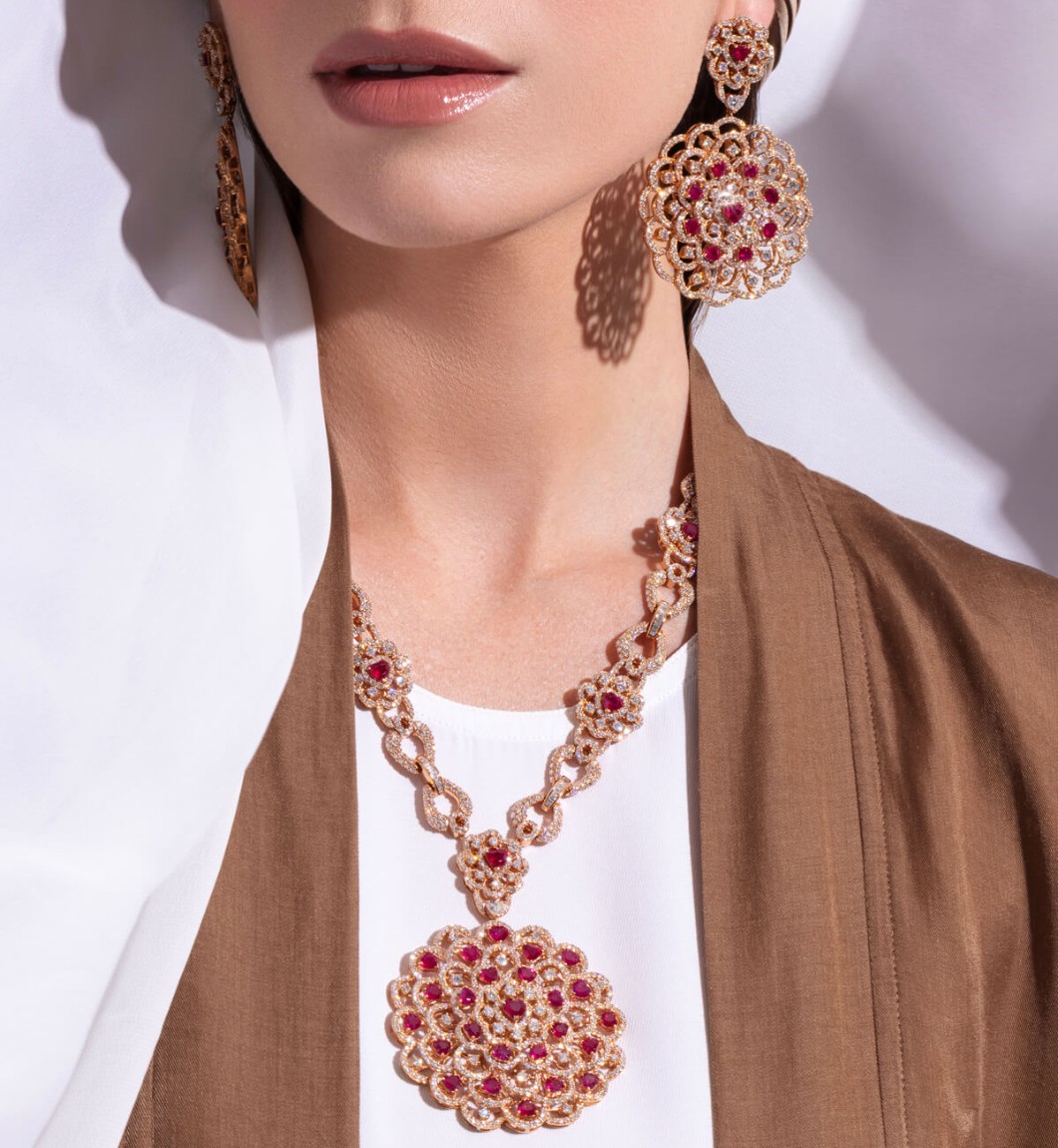 Naturally, every outfit deserves the right accompanying pieces to enhance the impact, with jewellery key to the art of elegant accessorising. Mahallati's heritage-based and Arabic collections speak the same language, understanding the importance of a well-made piece, as well as the effect a beautiful piece of jewellery can have on an overall outfit.
Diamond and white gold necklace and ring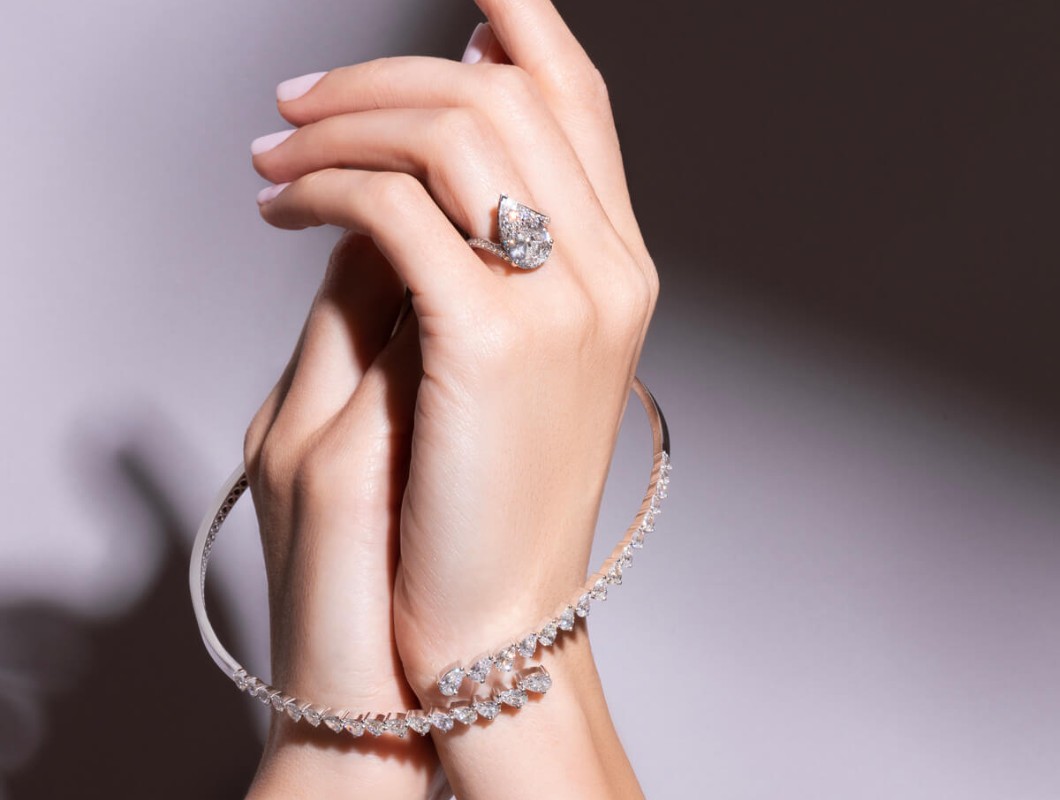 The long, flowing fabrics of an abaya or kaftan deserve a decadent necklace, with Mahallati's creations bold, colourful and exceptionally beautiful, from prayer beads in gold that drip with diamonds, and amber, agate, tiger eye, lapis or coral stones. Or a suite of necklace, earrings and ring glistening in yellow gold with the brightest of emeralds.
Diamond and white gold necklace and rings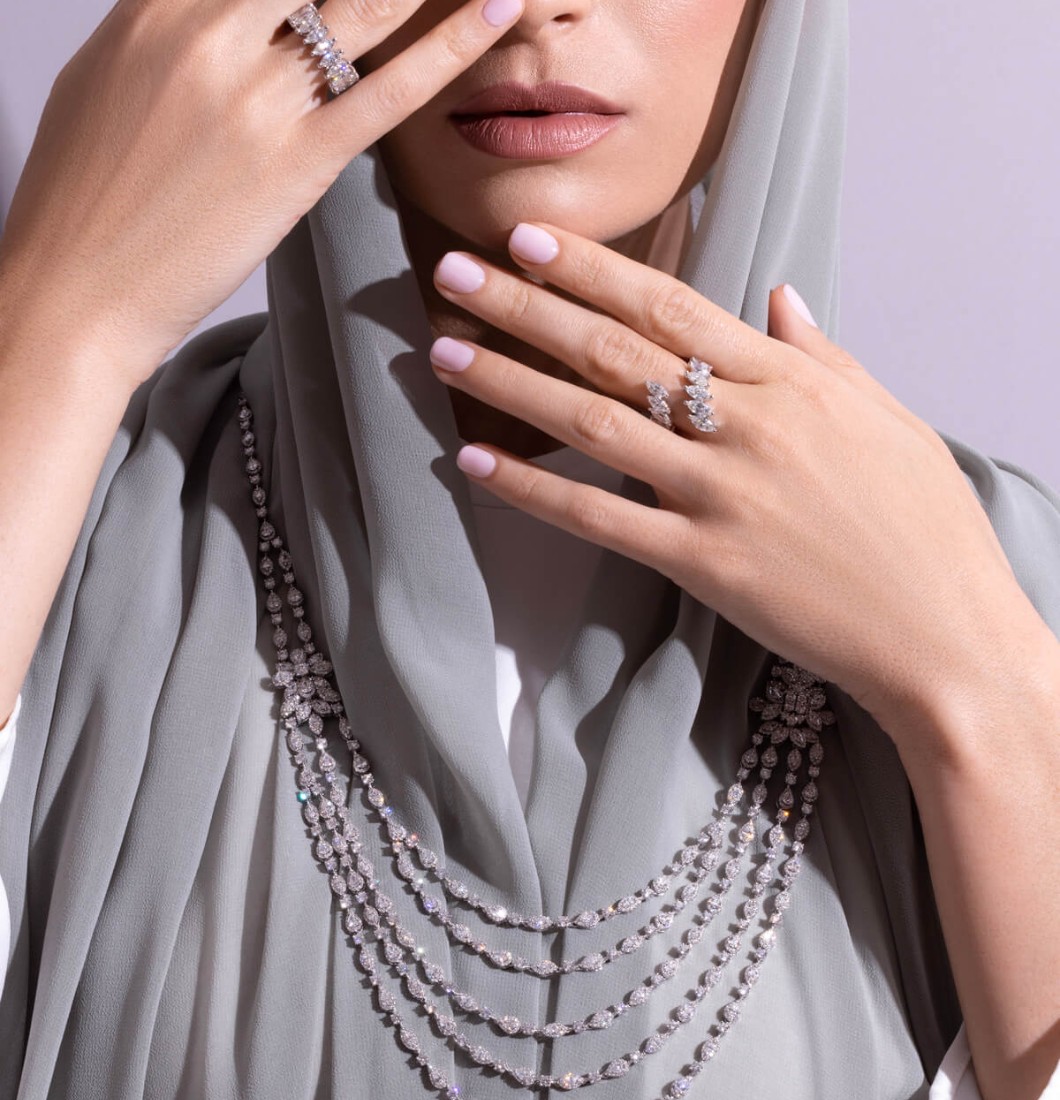 For a piece that reflects the purity of pared-back dressing, a white gold and diamond necklace, perhaps with yellow diamonds punctuating the ends, promises to compliment an abaya that is either simple or statement-making.
Diamond and gold necklace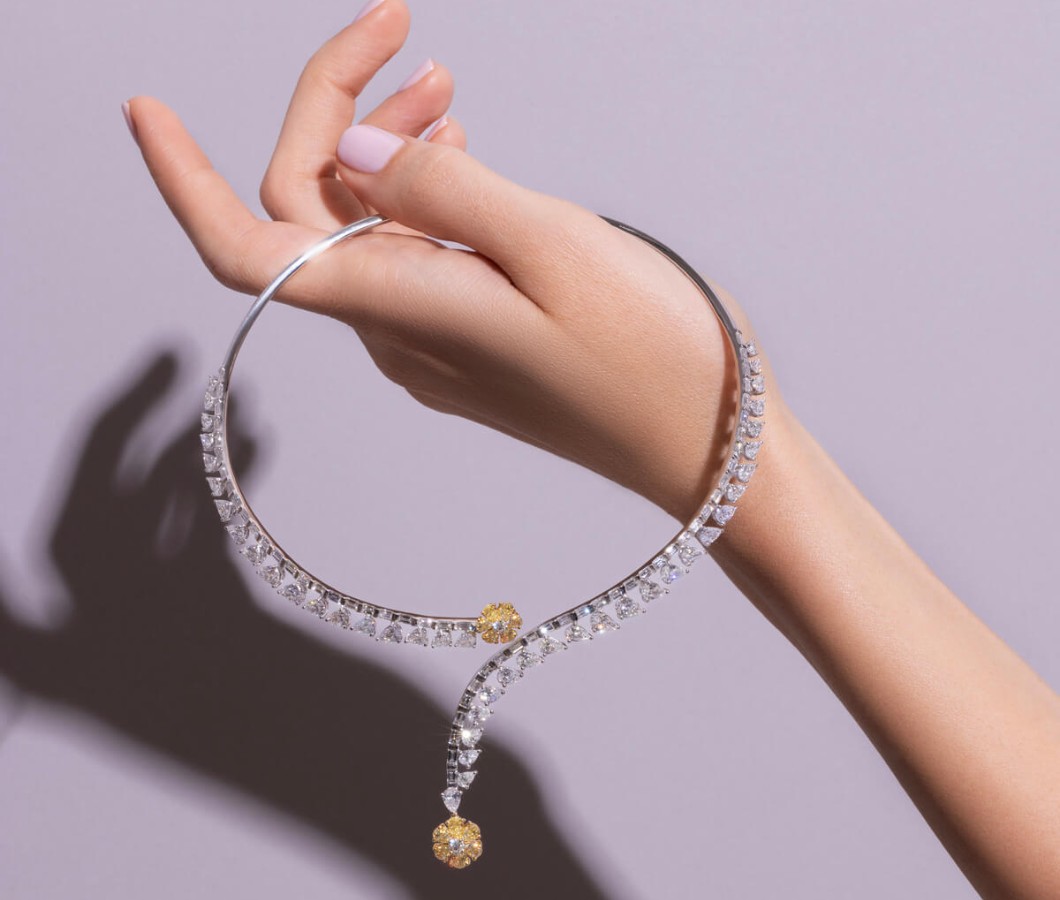 Having finessed the art of decadent jewellery-making, Mahallati's pieces are a beautiful accompaniment to Ramadan, where even the smallest pieces make the biggest impression.
---
Diamond, gold and amber stone necklace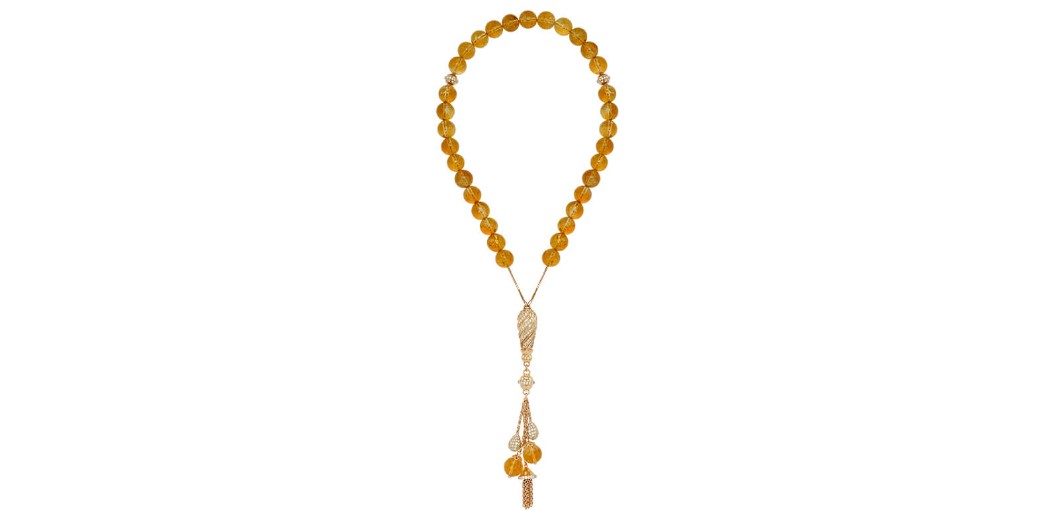 ---
Diamond, gold and coral stone necklace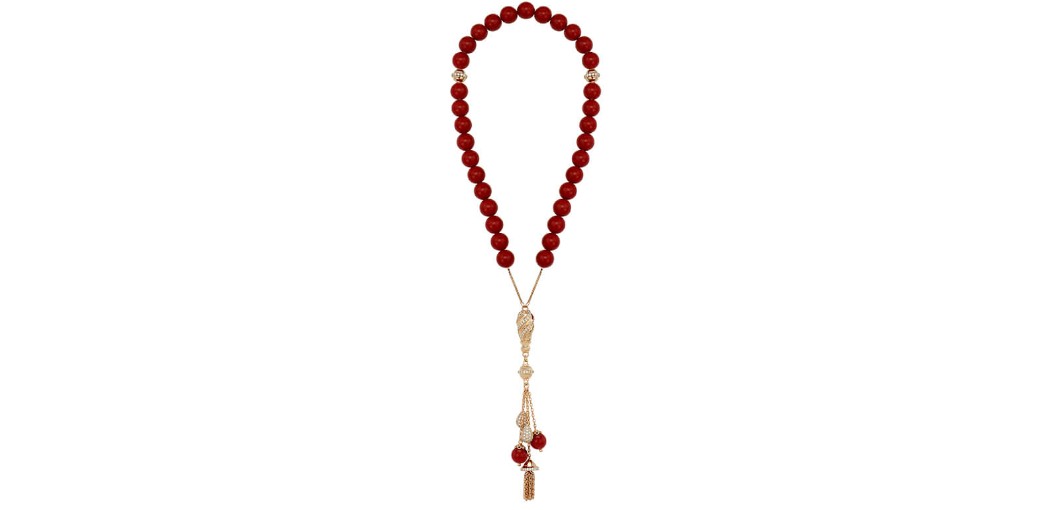 ---
Diamond, white gold and Nano emerald necklace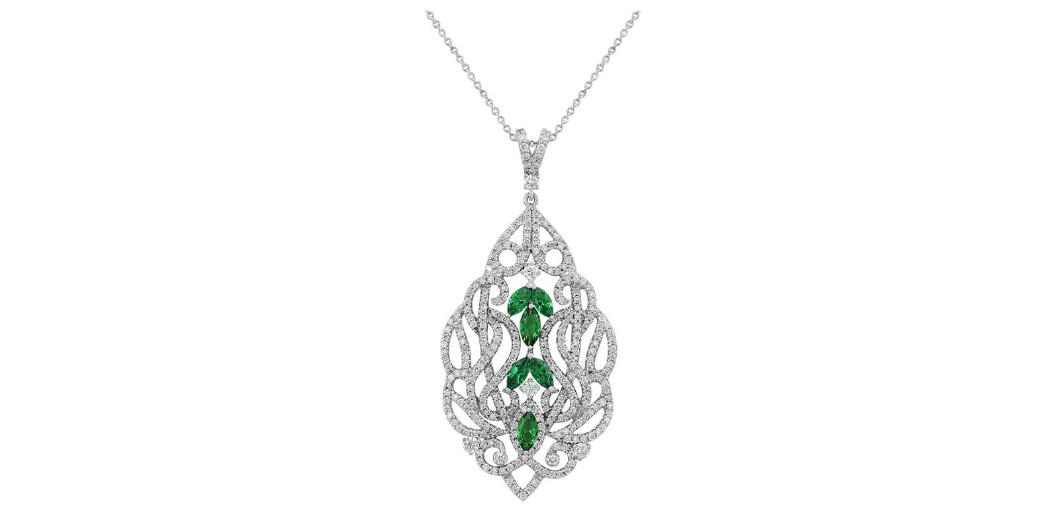 ---
Diamond, emerald and gold necklace and earrings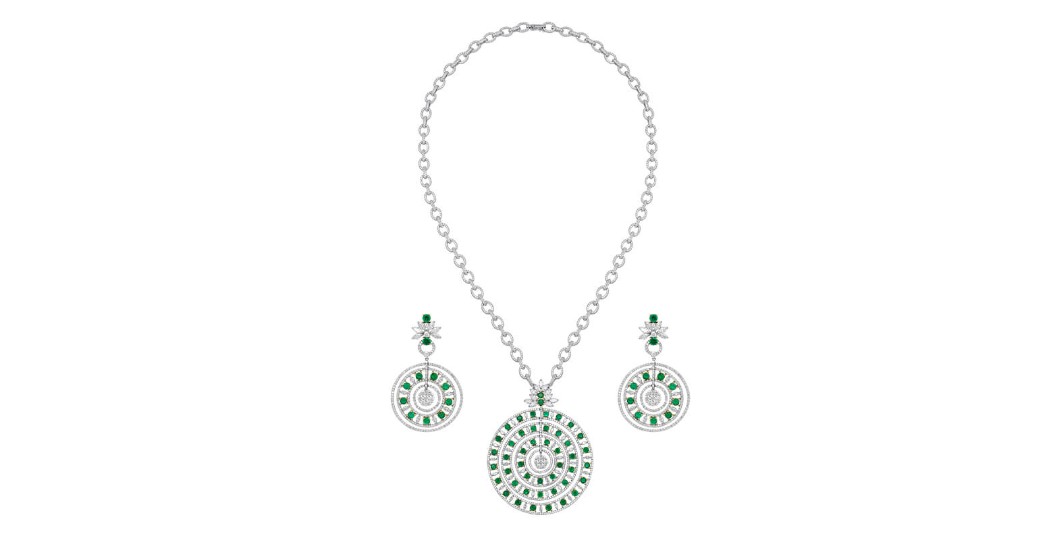 ---
JEWELLRY:
WHAT: Mahallati Jewellery
WHERE: Dubai, UAE