Seventy years ago an icon was born: the Fifty Fathoms watch from Swiss horologist Blancpain. Over the years it would evolve to become the first modern diver's watch, conceived by passionate scuba-diver Jean-Jacques Fiechter. Understanding the importance of tracking time underwater, the then CEO of Blancpain designed an instrument that would meet his own needs and that of the oceanic community. Since then, the Fifty Fathoms has become synonymous with enhancing safety in diving, as well as contributing and promoting the discovery of the underwater world.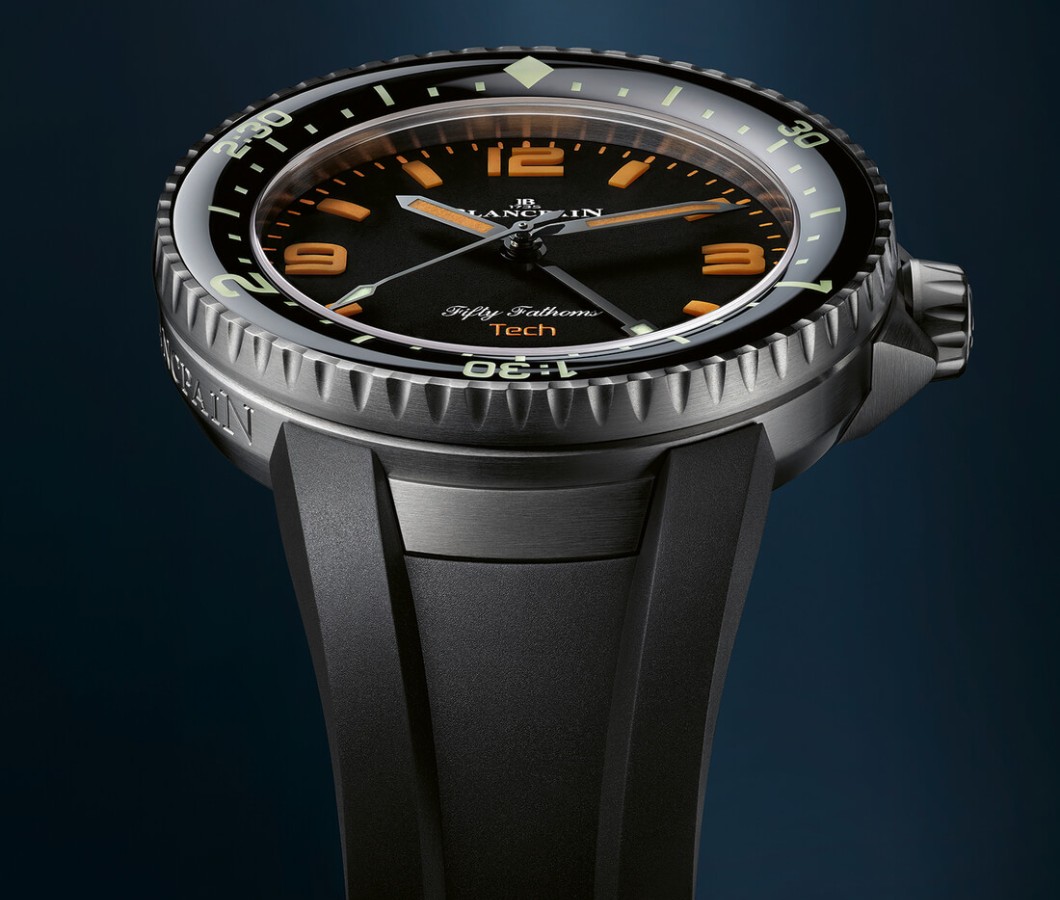 This year marks the Fifty Fathoms' 70th anniversary, inspiring a reboot of its design with the arrival of an innovative anniversary diver's watch. There has, naturally, been much evolution in the realm of immersion time for divers, requiring paralleled progression in the tools and timepieces used to measure these extended periods of submersion. And so was born the Fifty Fathoms Tech Gombessa – a new technical diving instrument designed by Blancpain's current president and CEO Marc A. Hayek – an avid diver himself – in collaboration with diver, photographer and underwater biologist Laurent Ballesta. With a patented innovation, the Fifty Fathoms Tech Gombessa now makes it possible, for the first time, to measure up to three-hour immersion times.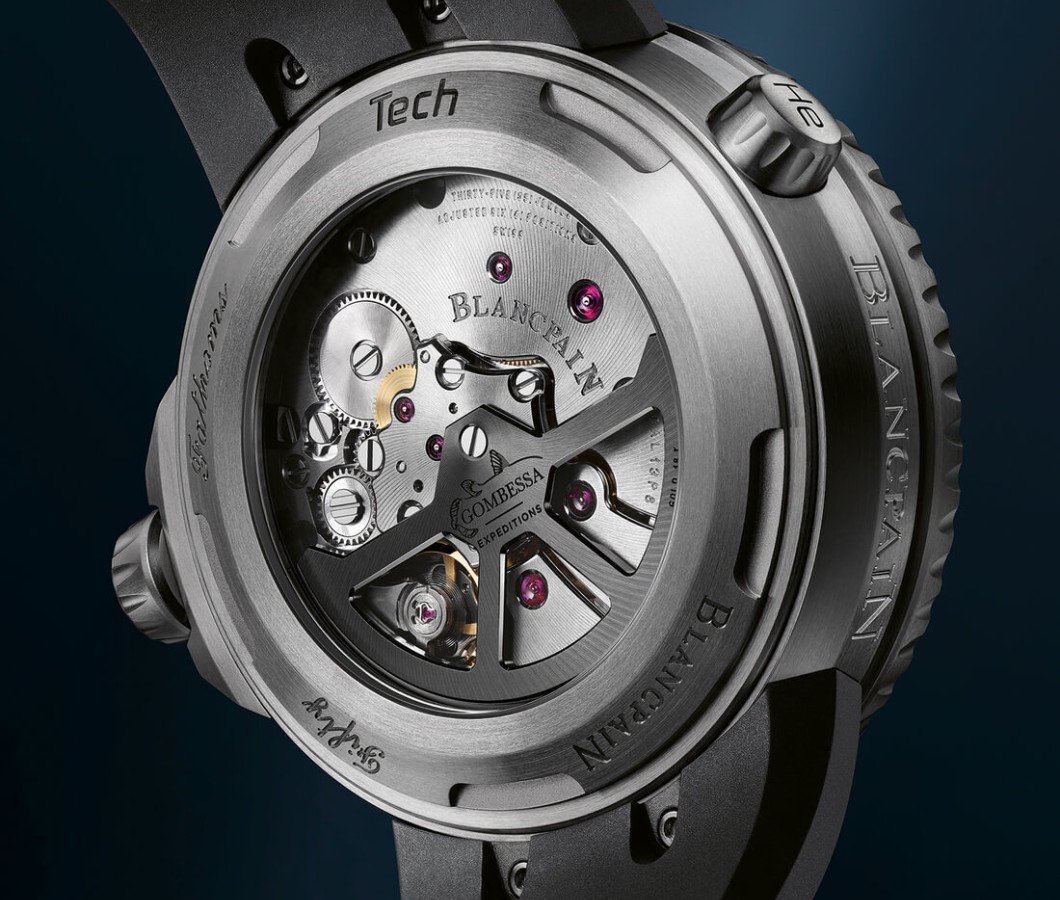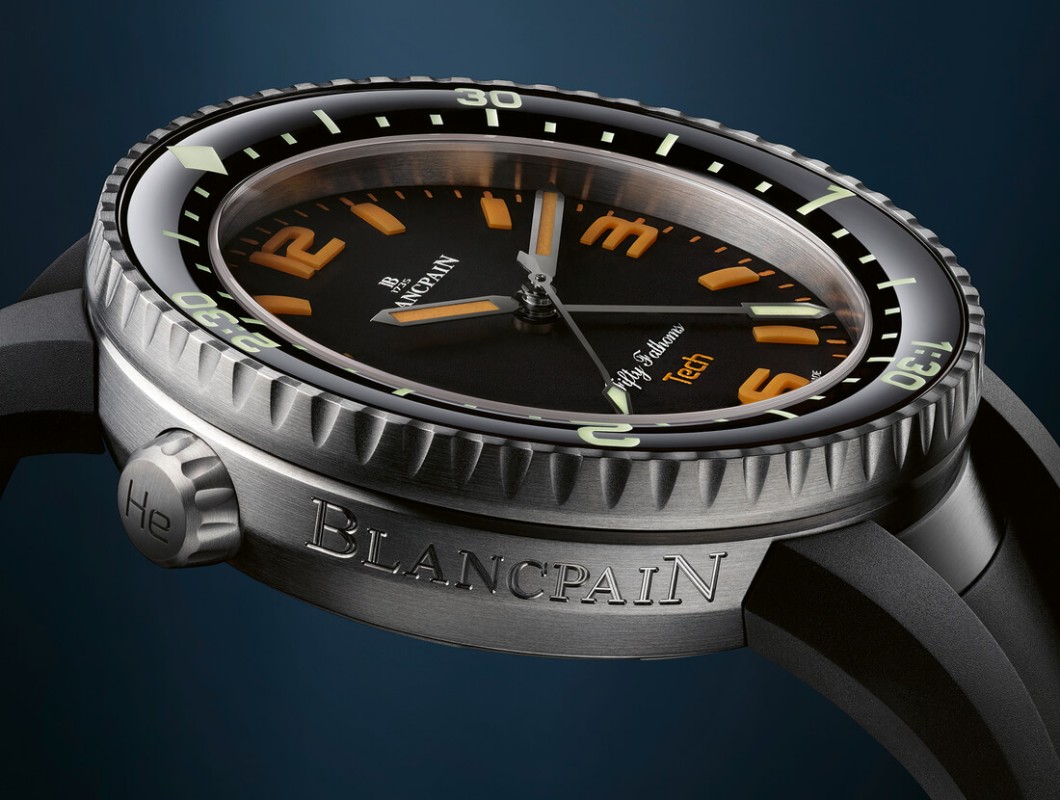 The key design features include a bezel with a three-hour scale, which is linked to a special hand that completes one full turn in three hours. The watch also features a bezel inlay in black ceramic which is tilted towards the dial, with the latter's legibility optimised by a spherical crystal that eliminates any visual distortion. The dial also has a new 'absolute black' finish, which is able to capture almost 97 per cent of light for ultimate readability in the dark. The case is made from Grade 23 titanium, which is exceptionally strong but also incredibly light, giving the watch a 'barely-there' feeling on the wrist despite its 47mm diameter. On the back the oscillating weight features an innovative shape dominated by three large openings through which one can admire the movement.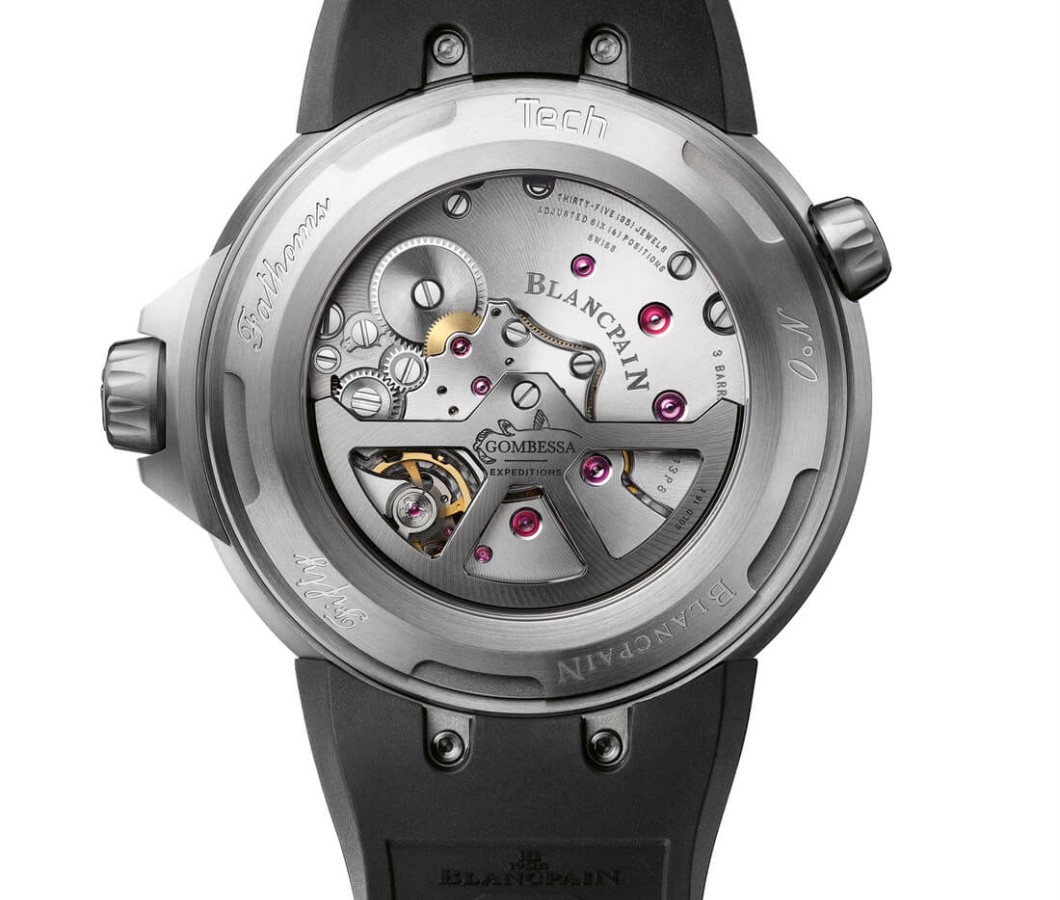 The watch inaugurates a new line in the Fifty Fathoms collection, which will encompass all Blancpain watches dedicated to technical diving. With the technical timepiece designed, tried, tested and given the seal of approval by both Marc A. Hayek and Laurent Ballesta, the Fifty Fathoms Tech Gombessa is set for a life of longevity, both above and beneath the sea.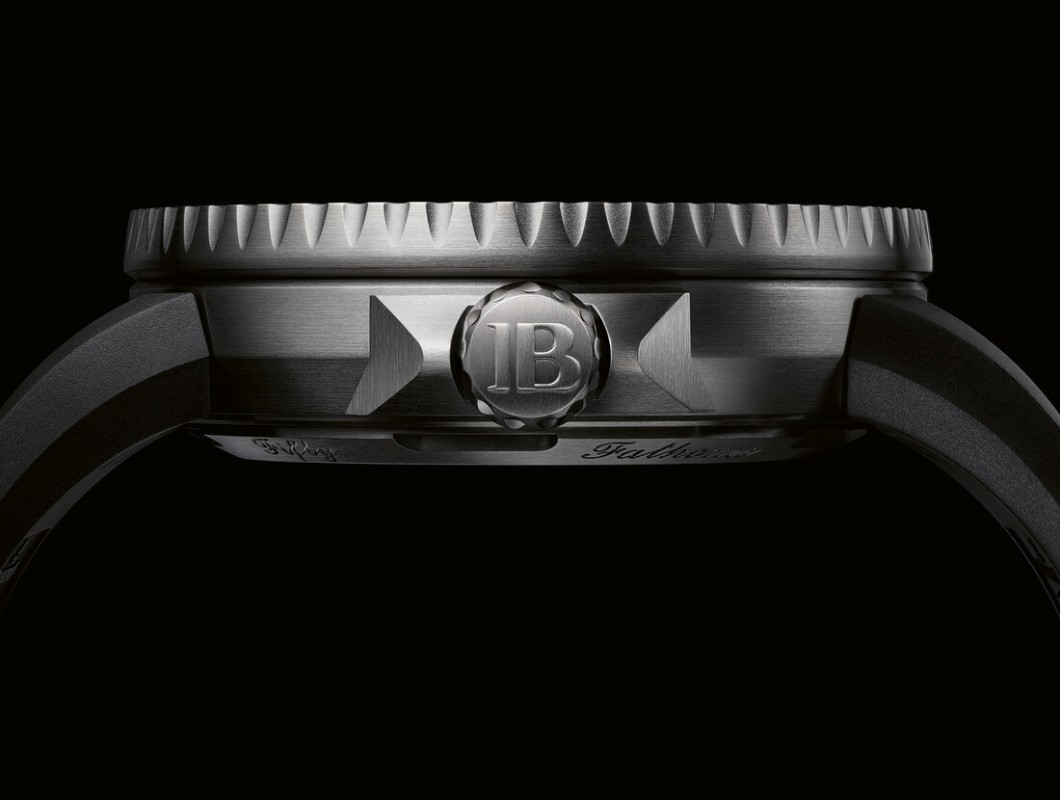 WATCHES:
Timepiece: Blancpain