By way of introduction, give us your elevator pitch for JA Resorts & Hotels…
The beauty of JA Resorts & Hotels is that it's a homegrown brand, so it's very much connected to the community and Dubai. We're also very down to earth – we're not ostentatious or overly elaborate in any way. And we're known for our friendliness and how accommodating our staff is. In fact, I'd say our biggest asset is that we empower our team members to be individuals, and empower them to make decisions that are right for the guests. Our slogan is 'Heartfelt hospitality', and our service ethos really comes from the heart. That's really what JA is all about.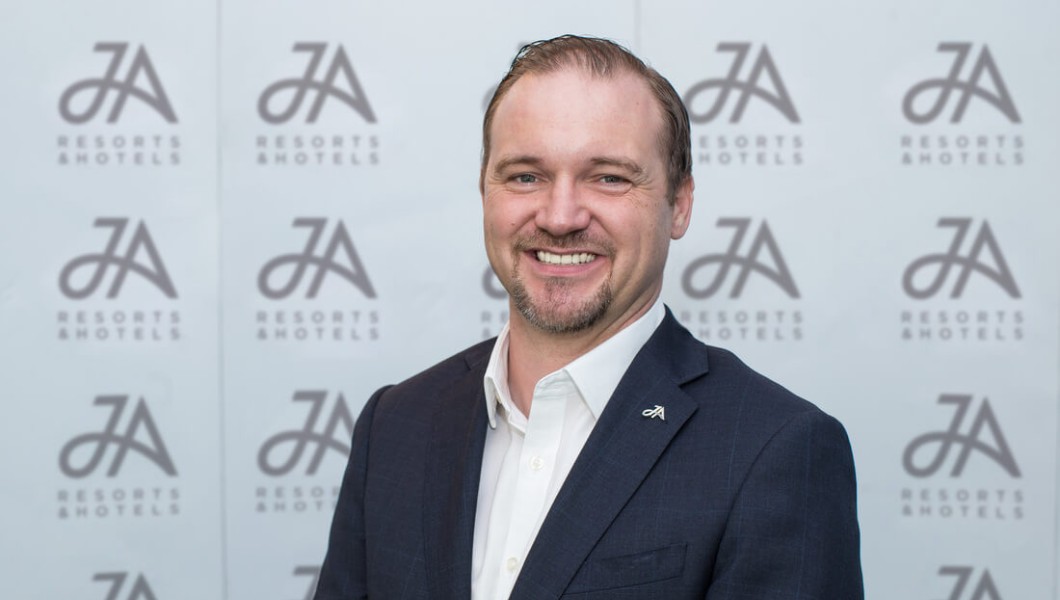 Let's talk about JA The Resort - what are the key differentiators between the three hotels?
The destination is very unique – three different products, one unique beachfront destination. JA Beach Hotel is known as our heritage hotel. That's where the company started on February 28, 1981. At the time, it was the first leisure hotel in Dubai. Palm Tree Court came in 1997, which is more of a Mediterranean, villa-style resort – the polar opposite of JA Beach Hotel, and something very different for Dubai. And then JA Lake View opened in October 2019. We wanted this to be more of a modern-style hotel, built around sustainability. It has the bigger atriums, higher ceilings... The whole vision of the company is to be multi-generational, so we offer something different to different generations and different age groups. We have a lot of regulars who have been coming for the last 30 years, who love JA Beach Hotel. The UAE market really loves JA Lake View Hotel, while for those that want space, gardens and peacocks, JA Palm Tree Court is perfect. But as the resort is over one million square metres of land, you never feel on top of each other. It's an oasis outside the city of Dubai, but only 15 minutes from Dubai Marina. We're closer than people think and that's the real beauty of the resort.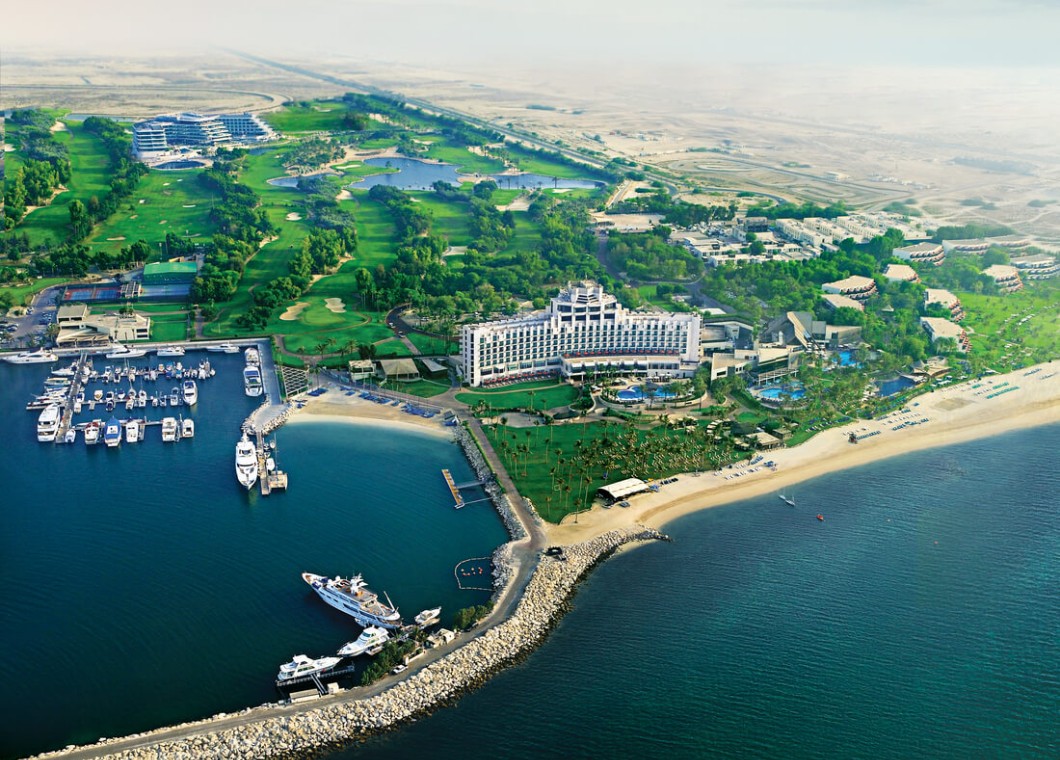 The resort has undergone some big upgrades and enhancements recently... Tell us a bit more about what they entail...
In summer 2019 we refurbished JA Beach Hotel, then we opened JA Lake View, and we're now just finishing upgrading JA Palm Tree Court. We've refurbished all the suites, which are beautiful – very light and modern. We've also added in Tamr Pool, which is exclusively for guests of Palm Tree Court, and we're about to open Tamr Terrace, an alfresco dining space. At Lake View, we've also added private pools on the terrace of some of the suites, which are proving very popular for the staycation market. And on the family side, we've added Just Splash to the Pirates & Mermaids Kids Club, which has a splash park with slides and tipping buckets, and a splash pad for younger children. This, added to the Kids Club, creates a sort of children and teen 'zone', where young guests can meet each other and make friends.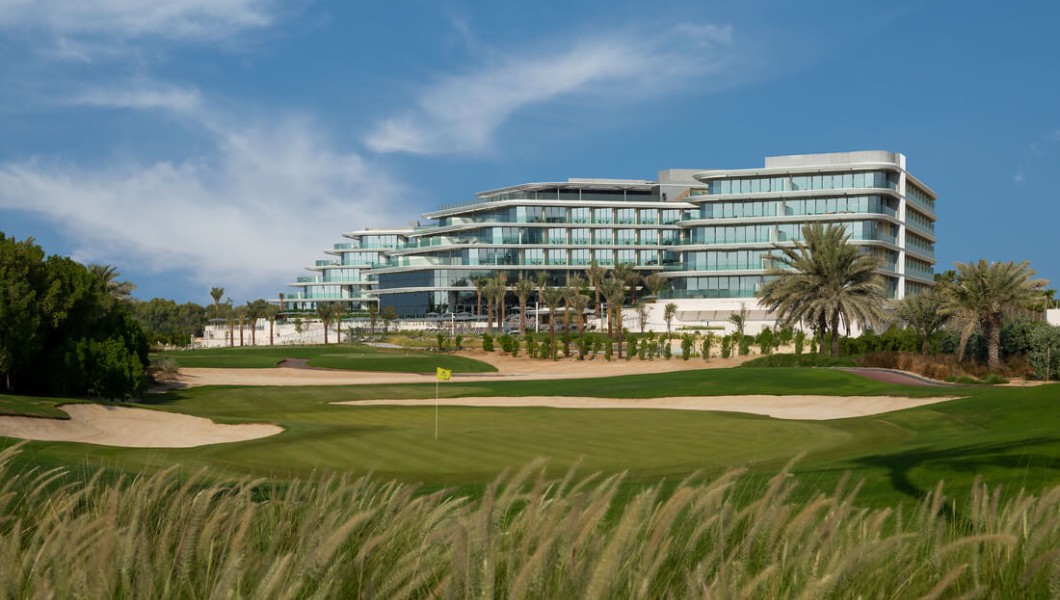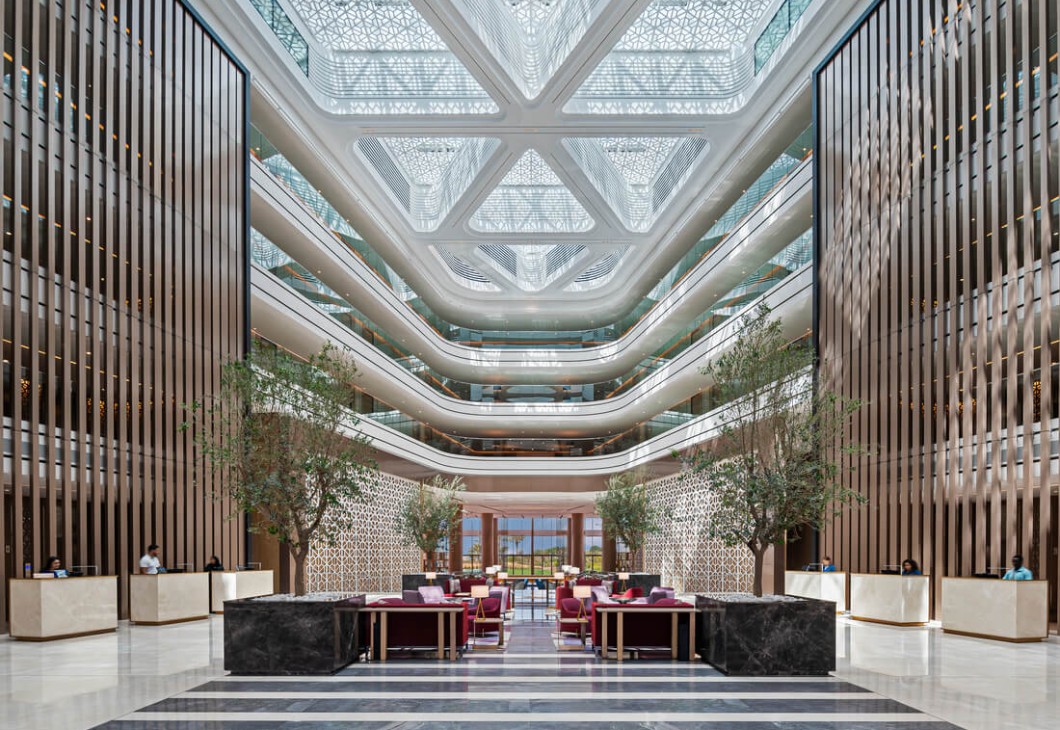 It sounds like you're a man who quite likes a project!
I am always looking for something else, yes! For us as a group, we're always looking at other opportunities, and we used Covid to really reshape what we're doing as a company. Our properties are now established, refurbished and set-up, so now we can expand the brand, in particular within the region and Indian Ocean. The vision is to grow the brand by one or two properties every few years. But we're a family-owned business, and that's in our DNA, so we will never over-stretch or lose the 'warmth' of JA.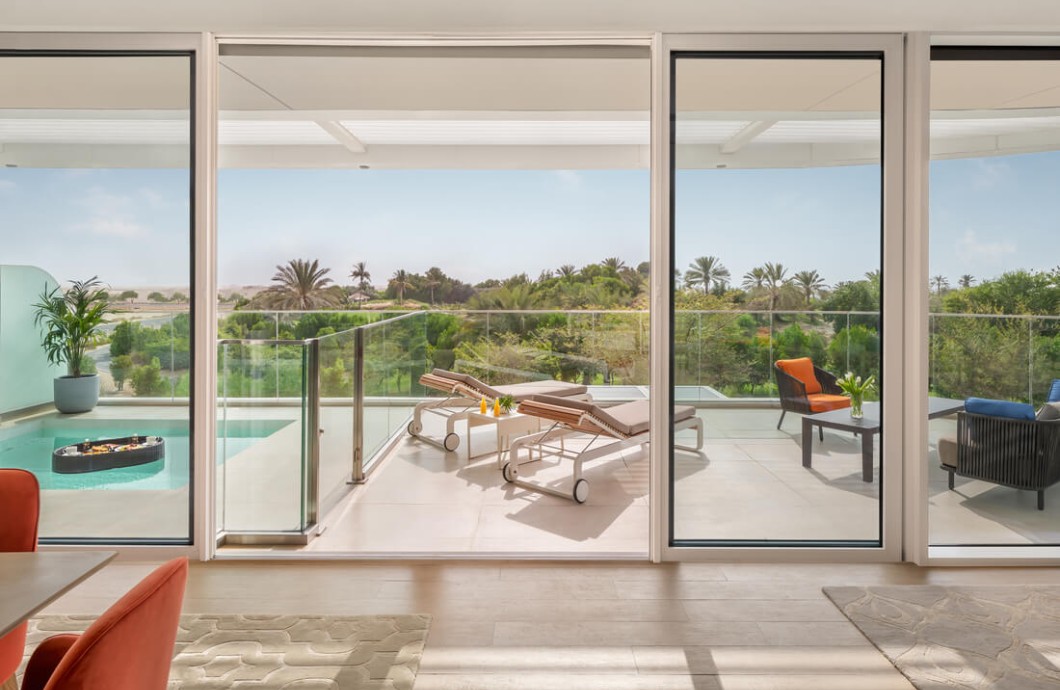 So, you're looking at new sites and locations currently?
Yes, definitely. For us it's about gateway cities and key destinations. We're predominantly a leisure brand, so if an opportunity comes up with the right lifestyle city resort in one of our key feeder markets – for example, the UK, Germany or France – we would definitely be interested.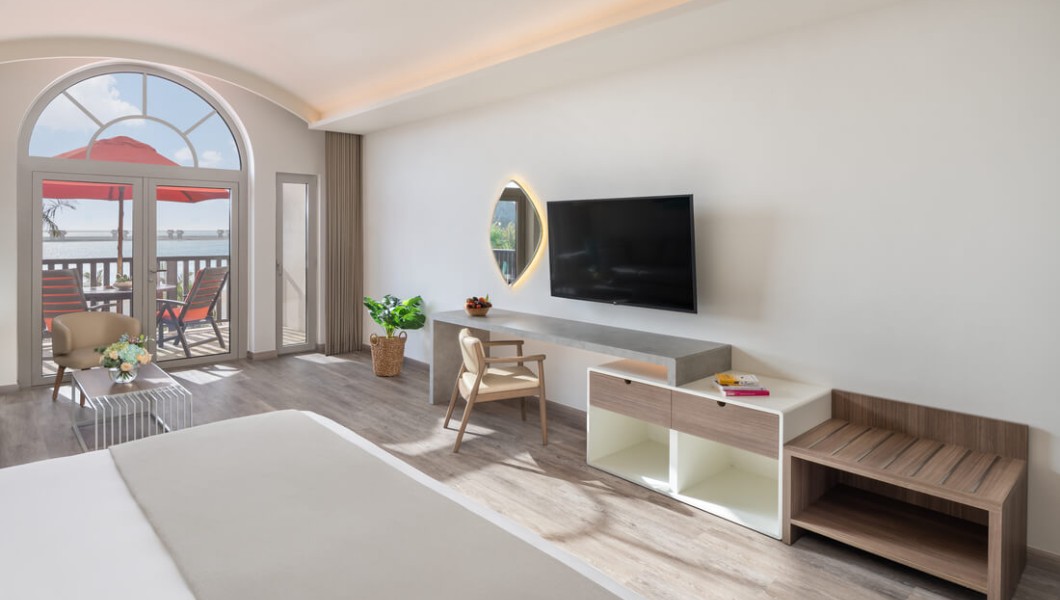 You also oversee JA Manafaru in the Maldives. Anything exciting happening on the island?
We've done some soft enhancements across the interiors of the villas recently, but the most important announcement is our collaboration with Manta Air. We are the most northern resort in the Maldives, which has so many benefits in terms of the panoramas, uninterrupted views, unspoiled reefs – but it has taken us a while to work out the right solution to get guests there. Using Manta Air's new Beechcraft aircraft, it now takes just 60 minutes to get to the island. Guests just take a 45-50 minute flight from Malé to Hoarafushi airport, and then a seven minute boat journey. We have a twice-a-day scheduled service and it's the only plane of this type in the Maldives. The Beechcraft is pressurised, has AC, chocolate and fresh fruit on board and every seat has a window, so you can really see the beauty of the atolls during your flight. At the start of the year, we'll also be launching a new vessel, which will be the first of its kind in the Maldives, and is being built here in Abu Dhabi. It will provide full comfort on the high seas and take guests from Hanimaadhoo airport to the resort, reducing travel time down to just 30-35 minutes.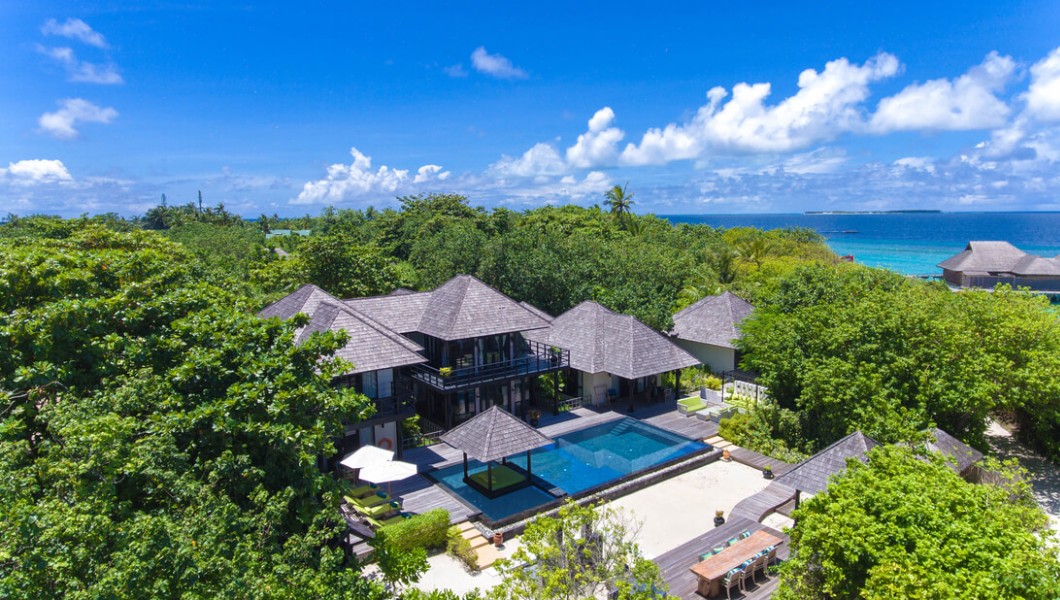 Our audience really home in on bespoke and unique experiences. Tell us about a few things you have at JA The Resort...
Where do I start?! For animal lovers, my top pick would be swimming with horses. It's an incredible experience where you take a horse down to the beach, swim next to it in the water, then climb on and the horse takes you back onto land. It's truly special and something you can't do anywhere else. We also do traditional zarb dinners at Captain's Restaurant & Bar. You get the full experience, with dinner on the beach, cushions on the sand and a chef talking you through how the meat is marinated and then cooked underground. Then it's your turn to open it and eat. It's a very interesting and unique experience. And then we have JA Shooting Club and our brand new Smokin' Gun restaurant, that serves up shakes, home-made burgers, and home-smoked meats cooked in our own smoker. We're also about to launch 'Sirene', which is a new floating restaurant aboard a boat, which will take guests out and anchor in the bay for an immersive dining experience. And lastly, at JA Hatta Fort Hotel, we're also introducing new accommodation options to give guests that elevated mountainous retreat experience.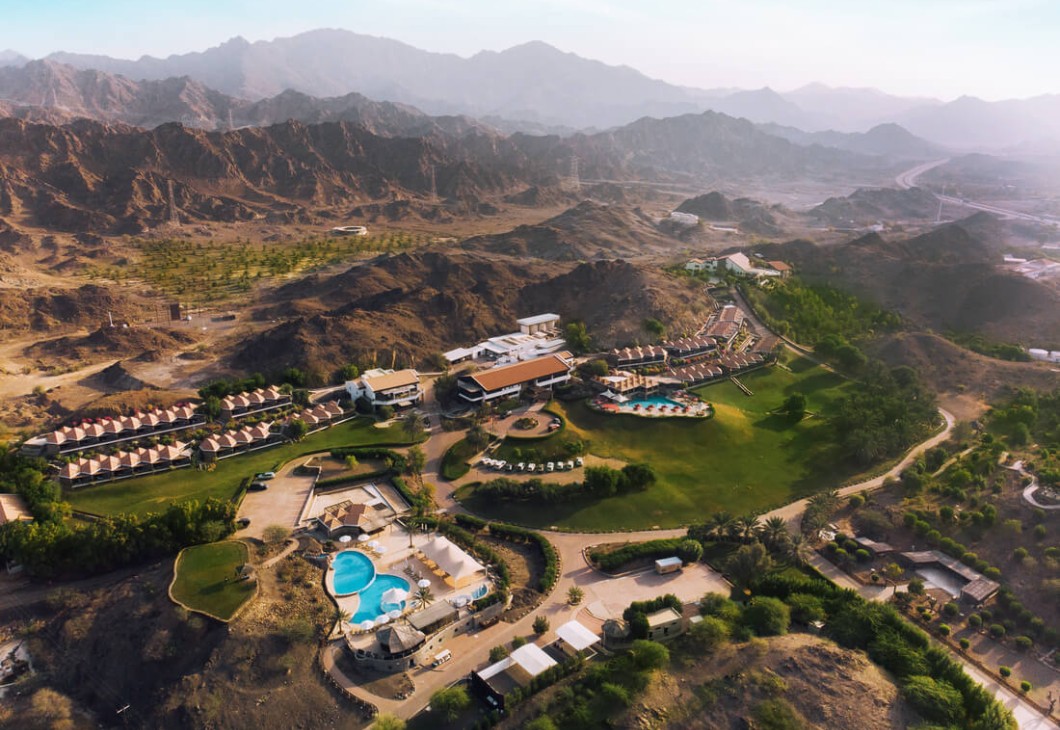 You've been at the company for 15 years now. What is it that keeps you there?
It's a great company that always wants to evolve and grow. It's very entrepreneurial. I'm always looking for new ways to develop and enhance our offerings, and there's always something going on at JA, which really is what I love about the company.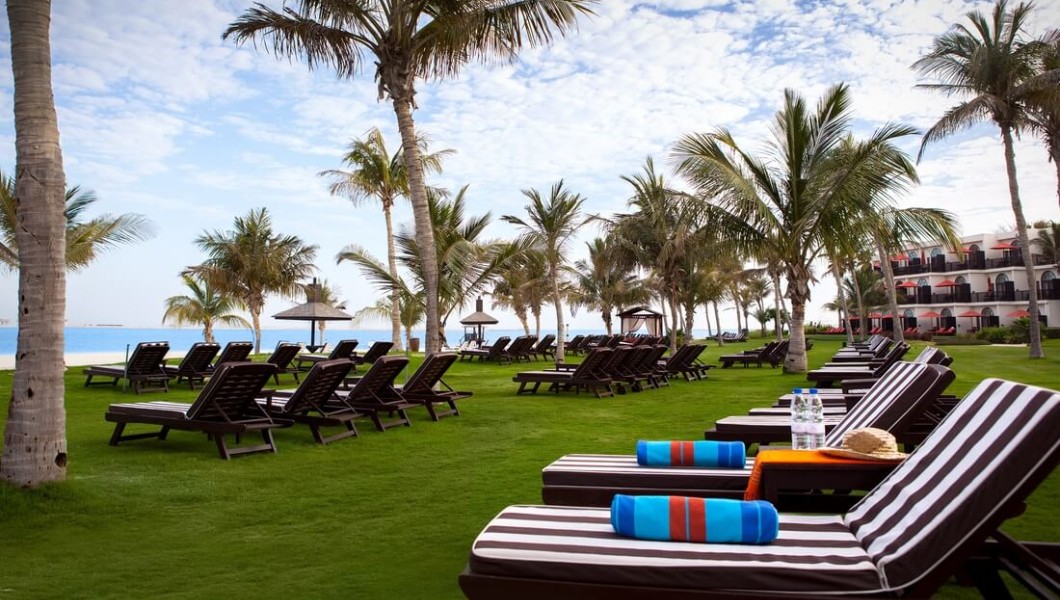 Lastly, where will your 2023 travels take you?
My daughter wants to go to Disneyland Paris, so that's on the wish list, as is Georgia and Jordan. For me, I love going home to Holmfirth [in West Yorkshire, England], because it's a quiet village that is the polar opposite of Dubai. It's where I go to switch off and I love it.