Firstly, congratulations on the opening of W Dubai – Mina Seyahi. It's a stunning property, that offers something completely different to the existing two UAE properties, W The Palm and W Abu Dhabi – Yas Island. Was that the clear directive from the start?
Thank you very much! The biggest stand-out for this property is that we have a child-free policy. At W Dubai – Mina Seyahi, we're offering people a child-free vacation, from either their own or other people's. The energy is higher and purpose built to appeal to those who have a 'young at heart' approach to how they vacation and spend their time, with premium luxe at every touchpoint you'd expect from a W Hotels' brand.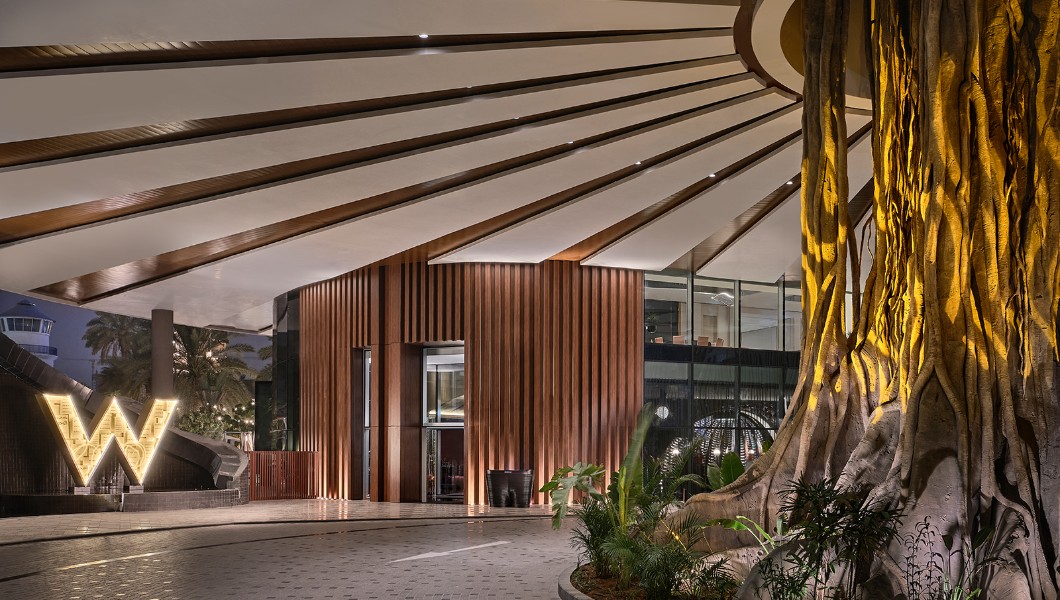 So, with those touchpoints in mind, what would be your elevator pitch for the hotel? All 318 hotel rooms and suites each boast unobstructed views of the Bay and Ain Dubai, with a design blend of traditional Middle-Eastern mixed with thoughtful modern, bright and bold elegance. Ginger Moon, our indoor/outdoor infinity pool is the perfect spot for both day and night. Then the upscale Japanese lounge ATTIKO is a high-energy rooftop spot, set on the 31st floor for sundowners, with a curated pan-Asian menu to delight. Famed for its Retox, Detox culture, the W Dubai – Mina Seyahi is complete with its BAR-B Spa, a cocktail-serving unisex spa with four treatment rooms offering facials and body treatments.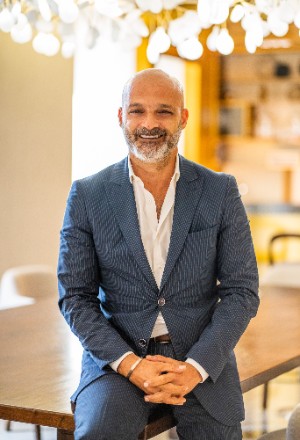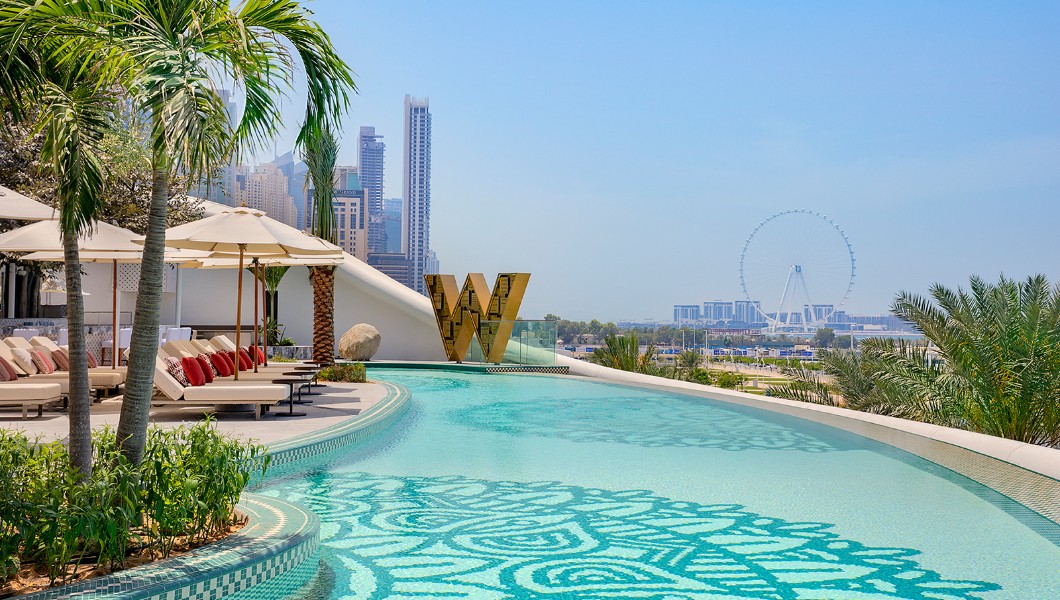 Let's talk about your your vision for the property – what do you hope to do and achieve with it?
Local and international tastemakers with a passion for music and design will experience Dubai's bold spirit through the W lens at W Dubai - Mina Seyahi. Located with access to the city's happenings, the hotel brings visionary dining concepts and its legendary Whatever/Whenever service philosophy. We hope to break boundaries and bring many 'firsts' to the market with this property.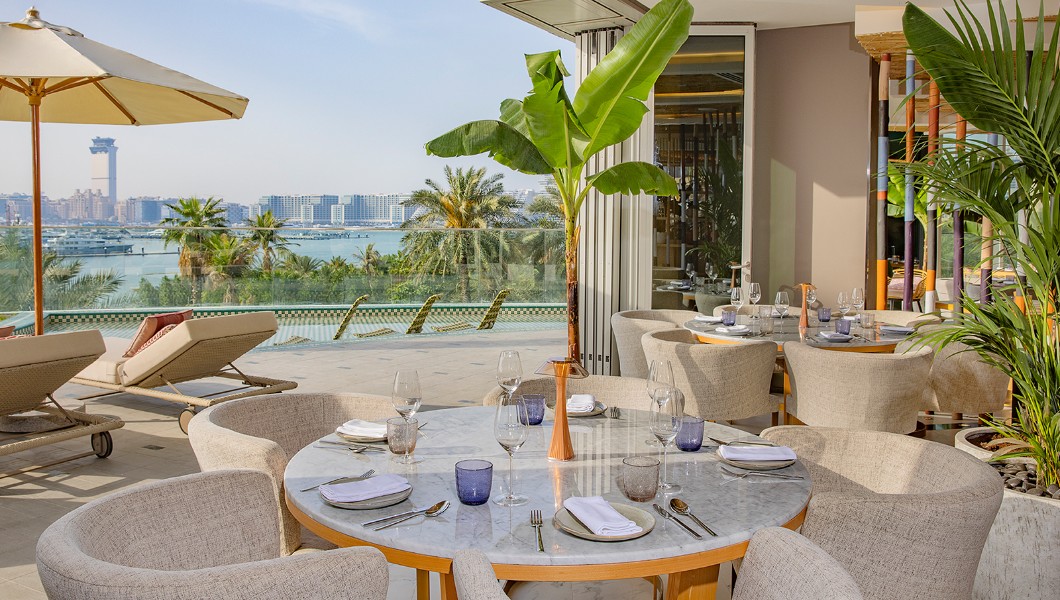 You're the Area GM overseeing nine different properties – not a small task! What do you think W Dubai - Mina Seyahi brings to the collection, and in particular the Mina Seyahi complex in terms of guest accessibility and offerings?
Our vision with W Dubai - Mina Seyahi and the wider Mina Seyahi complex is to create a stand-out destination for families. We have the Jungle Bay Waterpark at Le Meridien Mina Seyahi Beach Resort & Waterpark, where children can have their fill of fun while adults can relax and have a cocktail. Our iconic Italian venue, Bussola has recently undergone an uplift with the addition of Mare by Bussola – the classy but laid-back pool, beach club and restaurant, with a twist that brings the most authentic Italian seaside and sunshine vibes. When we opened Bounty Beets in 2018, it was a milestone in the F&B industry with it being one of the first eateries catering to vegans in Dubai. The opening of Fish Beach Taverna in 2017, set on the water's edge of Le Meridien Mina Seyahi, is a stand-out achievement too. What was originally a barren space, generating zero revenue, has now become one of our most profitable restaurants across the complex. With the opening of W Dubai – Mina Seyahi, we strengthen our offerings for couples by implementing a child-free policy. Thus, there is something for everyone at the Mina Seyahi Complex.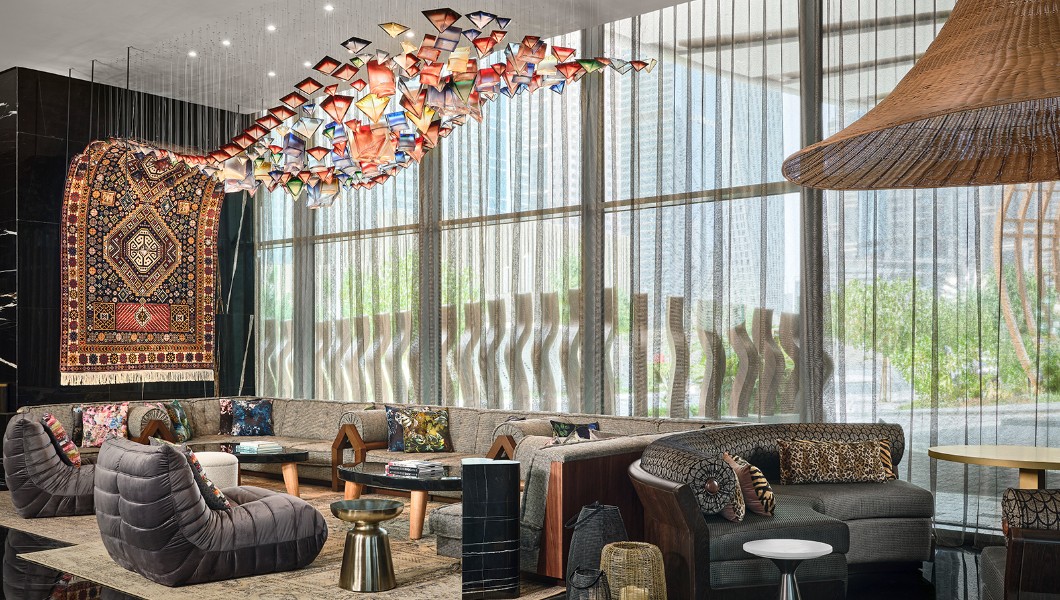 Let's talk a bit about the design of W Dubai - Mina Seyahi, which is so rich in Middle Eastern culture and heritage stories. Tell us a few of your favourite design elements…
Mina Seyahi, or Port of Travellers, accentuates the high culture and low mass culture, sacred and profane, literacy and orality that can be found in the metropolitan city of Dubai. Growing from a village living from fishing, pearl diving, and boat building, Dubai emerged and started providing accommodation and sustenance for the traders who would pass through on their way to sell gold, spices, and textiles. All our design details have a storytelling purpose. For example, our flying carpet hung on one of the walls in the lobby seating area represents the transformation from old to new Dubai, starting as a classic Arabic carpet before transforming and separating into crystal glass ornaments that decorate and catch the light on the ceiling above. The traditional rug represents the flow of the city into the future. Then the large 'W' signage that encases pieces of The Hakawati story book and poetry snips of Al Halaqa's Magical Chaos located at the entrance of the hotel and upstairs on Ginger Moon's Sun Deck.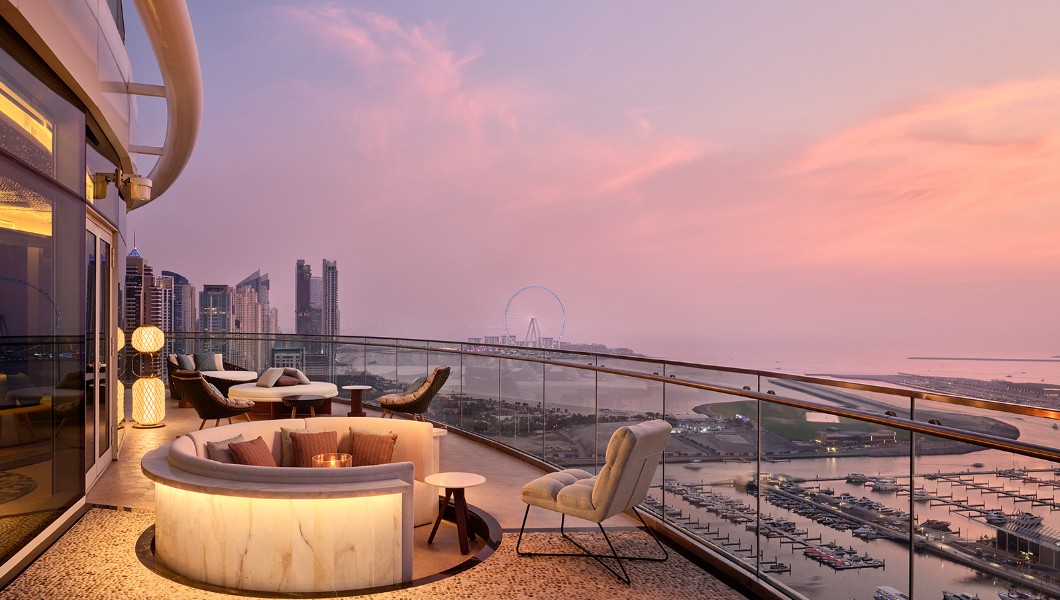 How important was it to be part of the region's history and story and honour it in the design?
Storytelling is key to Dubai's unique past and future. Tales keep the local heritage and culture alive, while serving as well as a testimony to the city's multicultural environment. The Hakawati is a design thread run all the way from the first impression a guest has upon arriving in the living room – The W term for lobby – with the floating pages of The Hakawati, through to the smaller details of Arabic calligraphy fabric we use to edge the headboards in our rooms.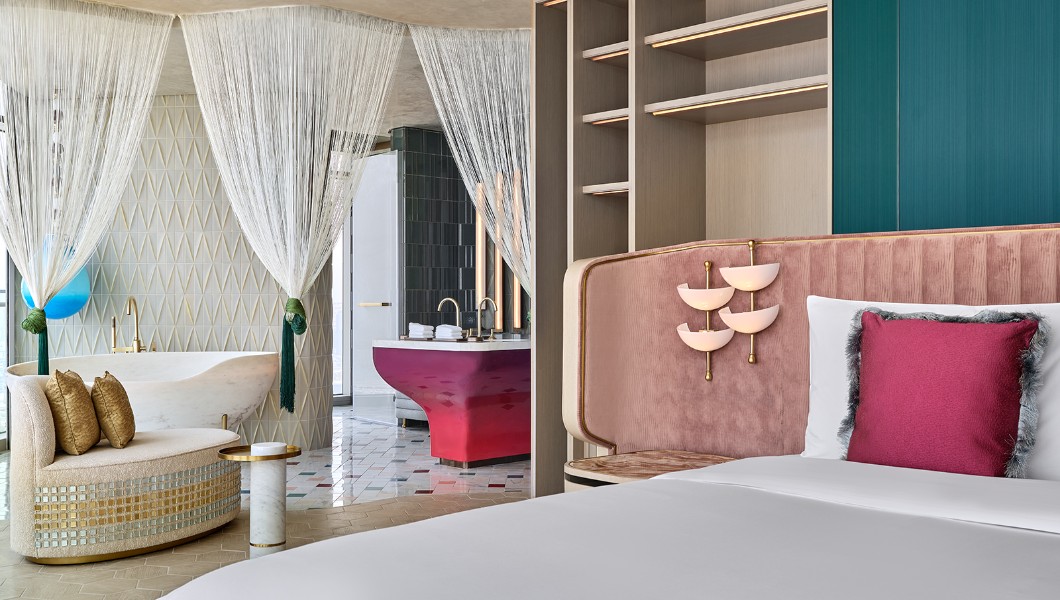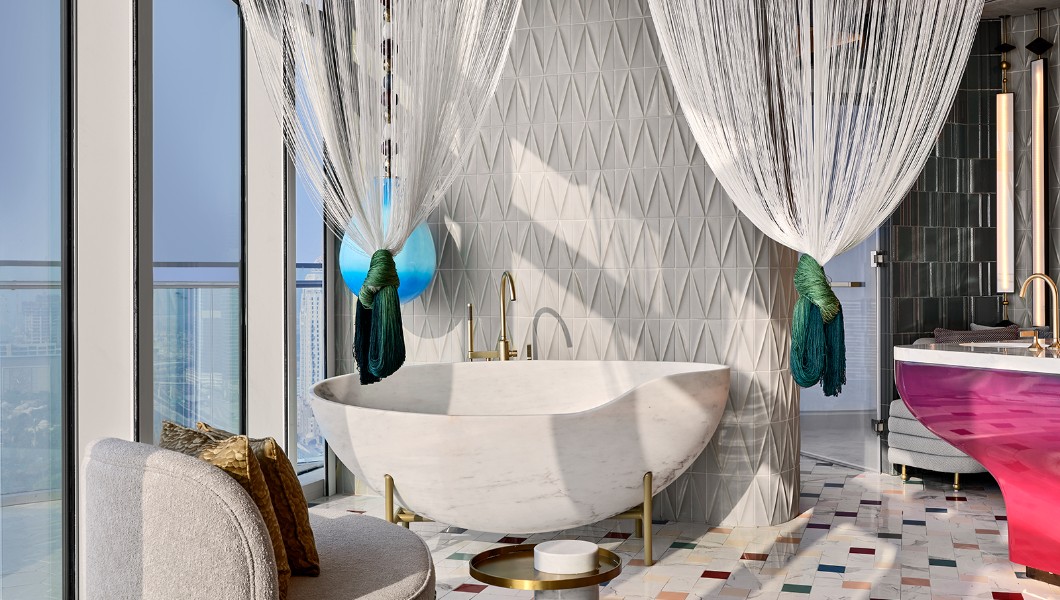 Asian restaurant ATTIKO has just opened, surely one of the most beautiful spots in the city! What can you tell us about it?
ATTIKO is the sleek rooftop dining and high-energy lounge destination offering breath-taking panoramic views of Dubai's skyline and promises a high-energy experience late into the night. It's ideal for sundowners or late-night gatherings, where guests can enjoy tasty bites and beverages from above with energetic music and live DJs set the mood. The menu features a curated selection of modern and classic Japanese dishes as well as creative cocktails and extensive wine list, the chic lounge is a must visit hotspot.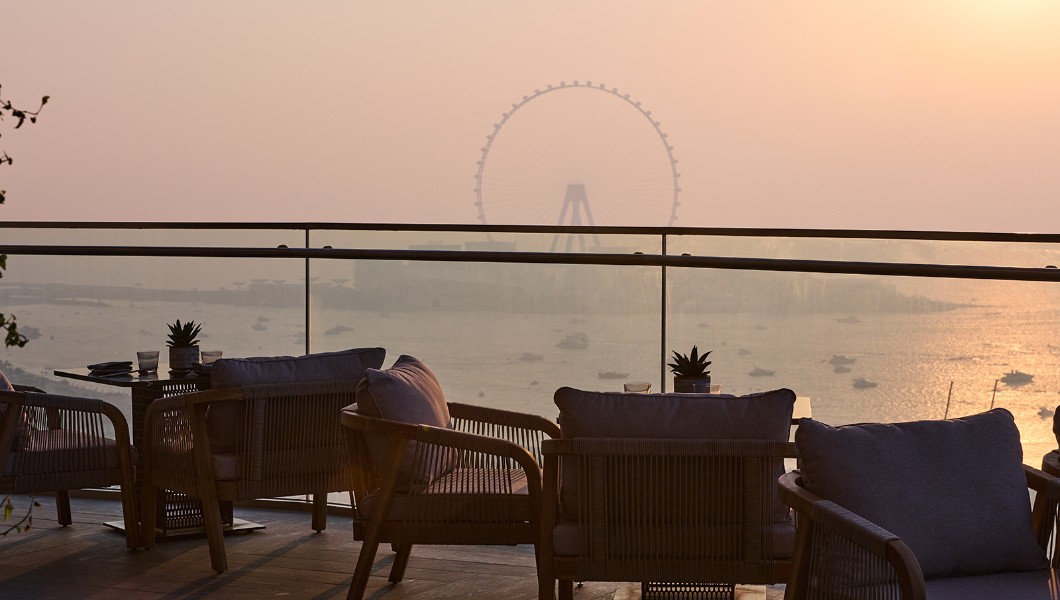 What else can we expect from the property throughout the rest of 2022?
We're really excited to be bringing our new gym – 1REBEL – to the property. The opening of this will mark the UAE debut of UK-born 1Rebel brand – the ultimate sports-luxe fitness experience in 2023 with a 2,500sqm, dual-storey studio in the hotel.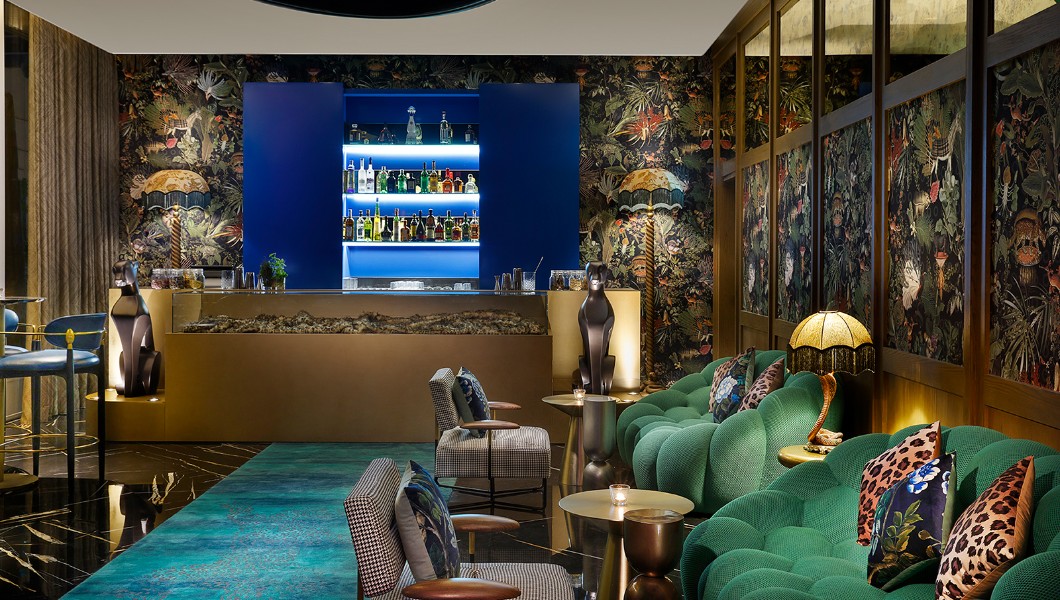 Sustainability in travel and hospitality is becoming ever more critical. How important is this for you and what are you doing?
It's imperative! And very timely that you bring it up as we have recently committed to remove single-use plastic bottles and in support of the UAE government's Dubai Can initiative across The Westin Dubai Mina Seyahi Beach Resort & Marina, Le Meridien Mina Seyahi Beach Resort & Spa and W Dubai - Mina Seyahi by partnering with BEWTR – a premium sustainable water brand. The three hotels plan to remove single-use plastic water bottles across its operations by 2023. As a complex, we are extremely conscious of our environmental footprint and we are always looking to improve our services and operations to make them more sustainable. Our partnership with BE WTR is an important and significant step in our journey to go single-use plastic bottle free by 2023. We look forward to being able to offer our guests premium local drinking water in reusable glass bottles while getting rid of a significant amount of plastic.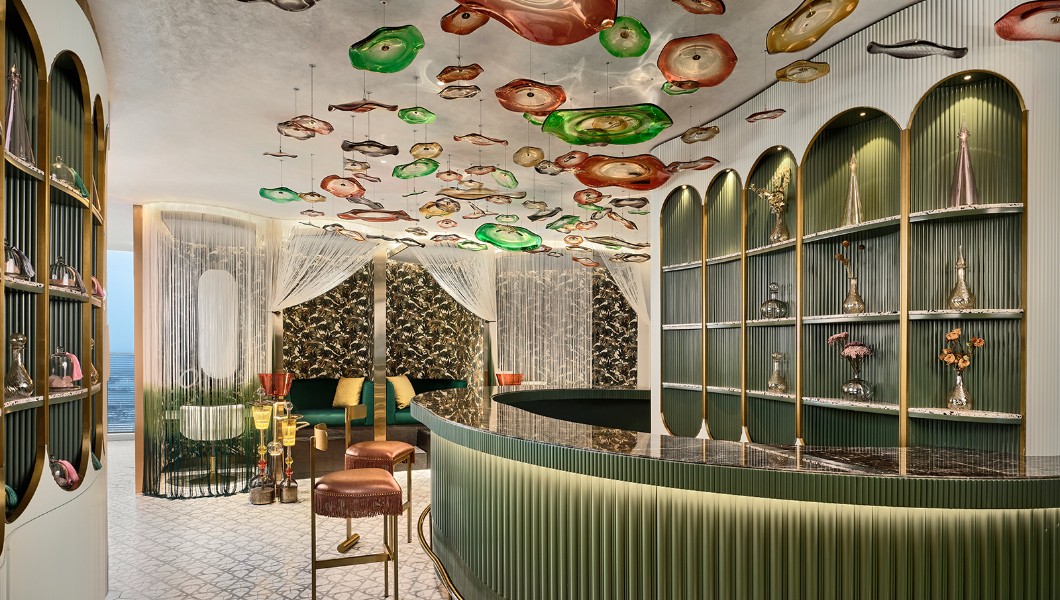 Lastly, you're known for your creativity, and there are some really thoughtful soft touches at W Dubai - Mina Seyahi – such as a drink on arrival, the wooden bookmarks handed out around the pool. What else do you have up your sleeve?
Upon the guest's request, the Whatever/Whenever department's (which is present in every hotel) sole purpose is to give every single guest staying in the hotel an outstanding experience. It is at the forefront of my mind to provide this for every single person that comes through our doors, and luckily I have a fantastic team behind me who helps execute that on a daily basis. Every small detail is thought through for our guests upon arrival, continued throughout their stay, and up until they check-out – from welcome amenities to surprise and delights like a chocolate cobra – an ode to the theme of the hotel structure and lobby entrance – to an early check-in if you arrive earlier than planned, or a pair of sandals if you've forgotten your own, to a simple hand-written letter to say thank you for staying with us. This human element and the sincerity behind each gesture from my team, I believe is what sets us apart from the competition.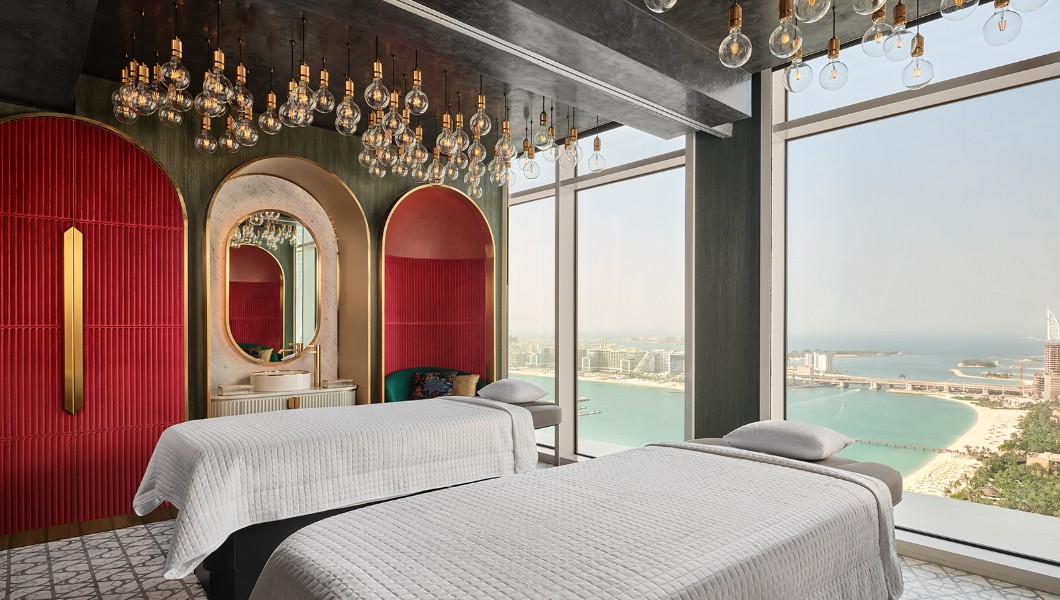 In addition, the The B&F (food and beverage) at W globally is what sets the scene in our properties, and Ginger Moon is no different. We offer unparalleled service throughout a guest's dining experience and our menus are always reflective of its location, with freshly shucked oysters at the 'Port for all'. Our BAR – B Spa is a dreamily unique and relaxing experience with the same luxury touches and incredible views over the Bay. We have a small, plush salon area, which has its own bar in the middle, with a team ready to serve you the finest cocktails or the coldest glass of champagne as you groom and polish, all while looking out to sea.