Have you heard the one about the steakhouse in Dubai? It's rare that this medium is so well-done.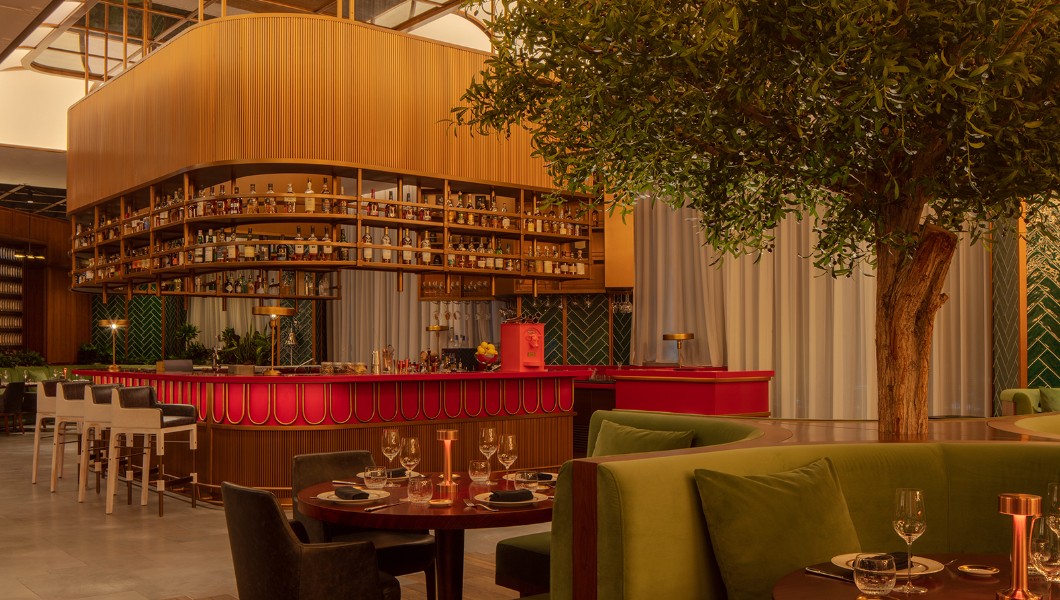 Thirty-six years ago, in 1976, Carna wasn't even a twinkle in Dario Cecchini's eye while he was hard at work taking over his father's Chianti butchery. Throughout those subsequent decades, as he mastered his craft, sustainability was similarly not part of the UAE lexicon – just five years into the fledgling union and in the throes of rapid growth, meat and produce were being shipped in from all corners of the globe.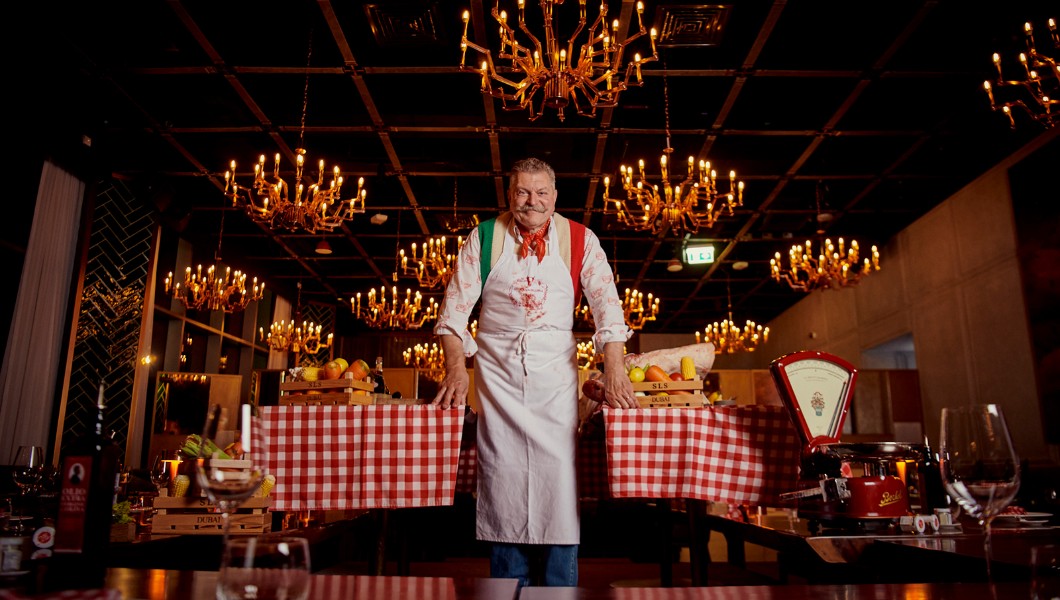 In the year 2022, the proverbial sands have shifted, with Carna at the forefront of more sustainable dining, turning its attention to vertical indoor farming innovations, sustainable fisheries, summer-proof local poultry farms, and even burrata that's produced in nearby Fujairah. With that, food miles are significantly reduced, ensuring there's no side of guilt with your prime cuts… although the meat itself does largely come from Cecchini's motherland. You can't have it all, it seems, but Carna's expert culinary team maximise the value of every single one of our bovine friends, finding innovative ways to harness the lesser-used parts. That's what we know as nose-to-tail dining.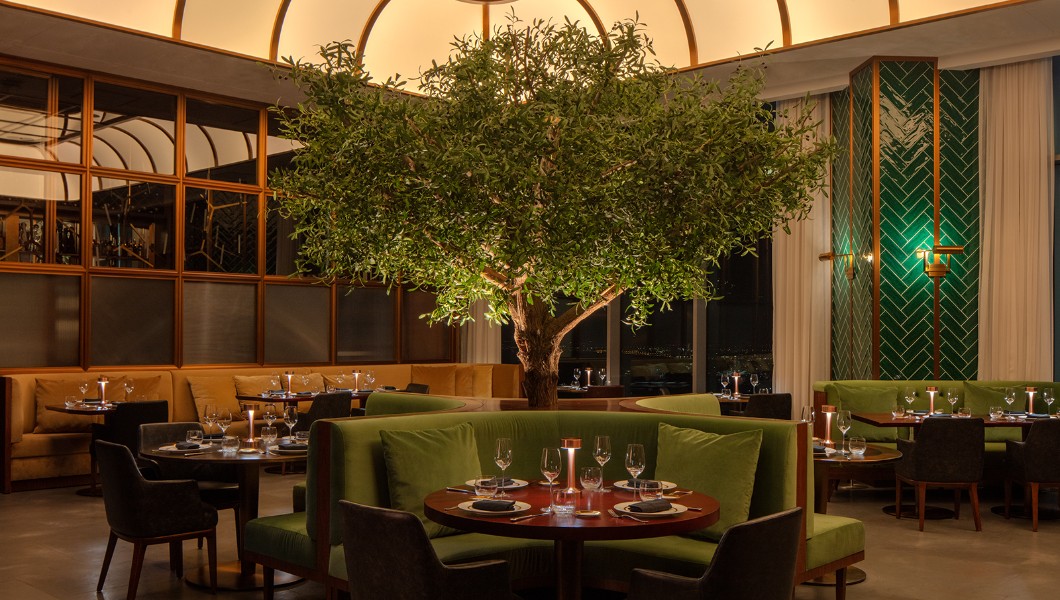 Walking into Carna is a far cry from the postcard terracotta-hued village of Panzano. Once you've weaved through the looming towers of Downtown Dubai, you'll need to make the ascent to the 74th level of the SLS hotel, sidestepping the lower lobby's throngs of well-heeled guests and dogwalkers' all manner of yappy breeds. On the lofty floor, you'll discover a carnivorous haven. It's a welcoming sanctuary of meat in the sky, with a chic bar area, discreet private dining rooms, decadent wine cellars, open kitchen and a tasteful medley of dimly lit chandelier lighting.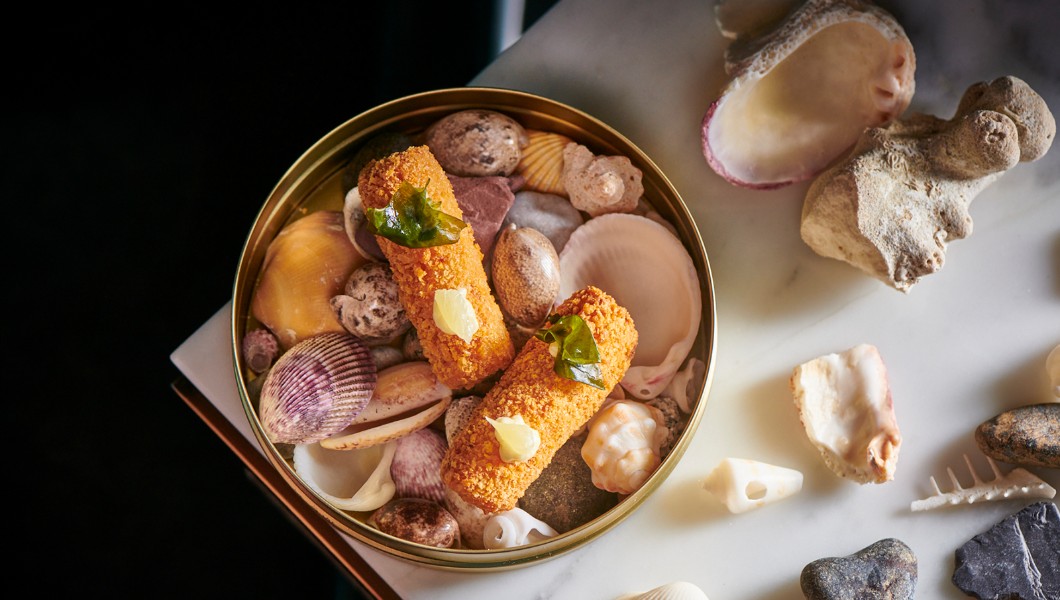 A cursory internet search heralds an endless scroll of Cecchini, Carna's main man, in his absolute element; hoisting slabs of meat into the air, sporting his trademark green and red suspenders, over his gleaming chef's whites. Sadly he wasn't present on this occasion, instead representing by a charismatic team, ready to aid diners as they navigate through the dizzying list of cuts, accoutrement and potential wine pairings on offer. On this occasion, which will surely be the first of many visits, we opt for a guided tour of Carna's crowd pleasers.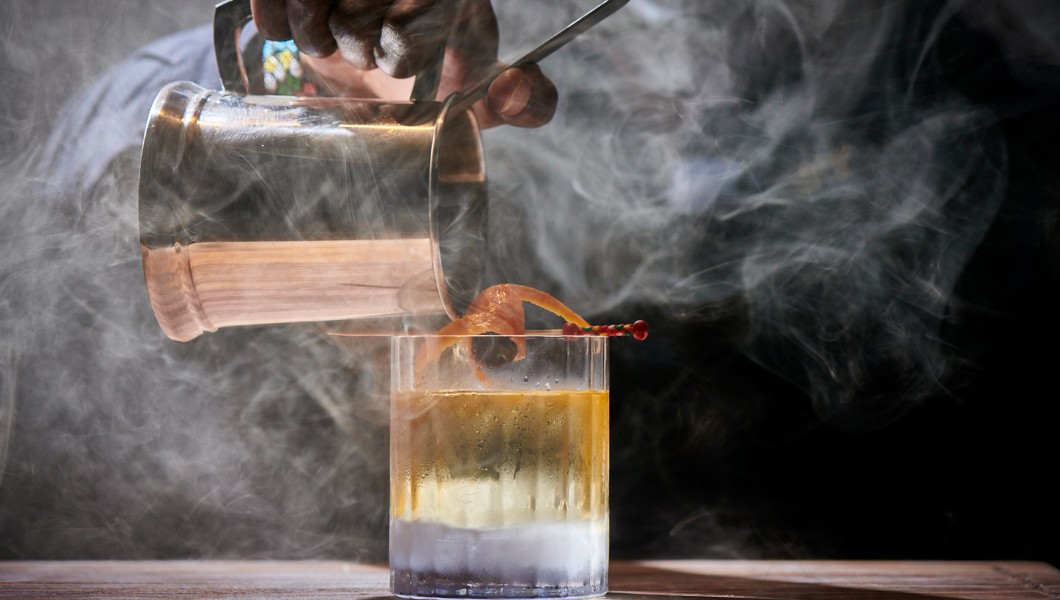 After inhaling an amuse-bouche that looked like a small lump of coal (served upon small lumps of coal), we started with sweet artichoke tart. While it sounds somewhat oxymoronic, the bite-sized pieces, drizzled in Emirati honey, did wonders to whet the appetite, with a foamy-yet-al-dente finish that melts in the mouth. Alongside, a small stack of bone marrow croquettes demonstrate the full spectrum of what's possible beyond simple butchery, fusing wagyu and veal belly with orange elements and smoke. Meanwhile, the local garden salad showcases that things do really grow in the desert - with a little help from science, of course.
The aforementioned goat cheese burrata, with heirloom tomatoes and rocket pesto, paved the creamy transition from the "Garden" section of the menu to the meatier mains, including the Sanchoku Farms filet mignon. A Japanese culinary philosophy, Sanchoku is the principal of food and produce being "direct from the source" and this particular cut is famed for rich, buttery flavours - which is presumably what happens after 300 consecutive days of grain feeding. Cooked to a compromised "medium" the glistening ruby red slices are perfectly enclosed in a thick, salted crust, providing a medley of textures in every mastication.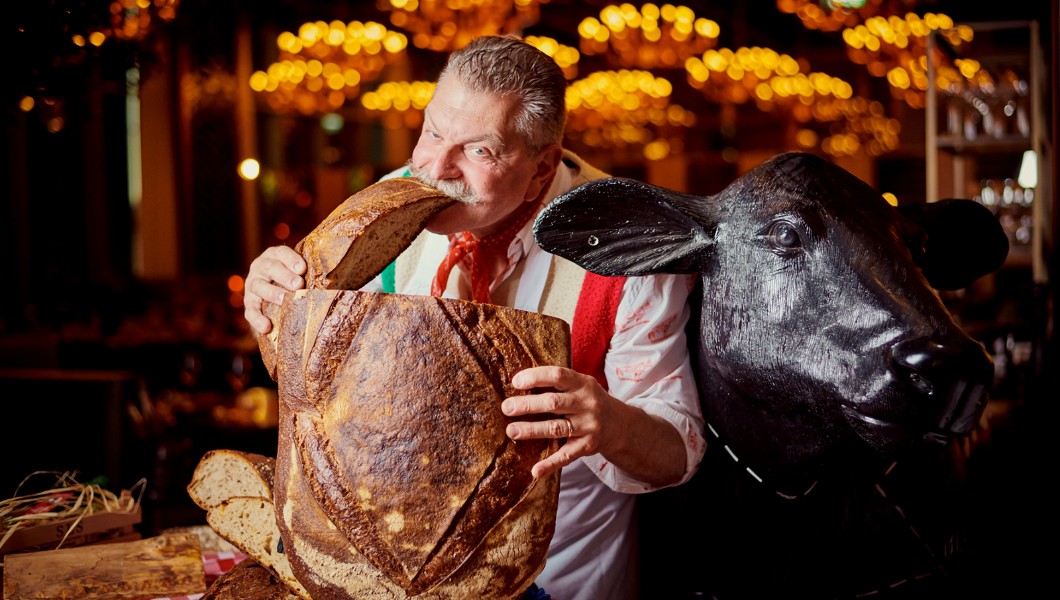 Twinned with a decent bottle of pinot noir, the full experience was hearty, restorative and incredibly rewarding - and I have solemnly sworn to return. Carna by Dario Cecchini leaves all that salt-drizzling, gold-flaked pretences to the wannabe influencers, and the diners who would rather have their egos rubbed more than their beef. Forgive the repeated punning, but when it comes to casual fine dining in Dubai, this particular steakhouse is both incredibly rare and very well done indeed.