Tucked away in Mexico's central highlands, San Miguel de Allende is a feast for all the senses: a treasure chest of colonial era cathedrals and adobe buildings in a riot of reds and yellows, where bright blooms peek from covered courtyards and leafy trees sway above bustling plazas.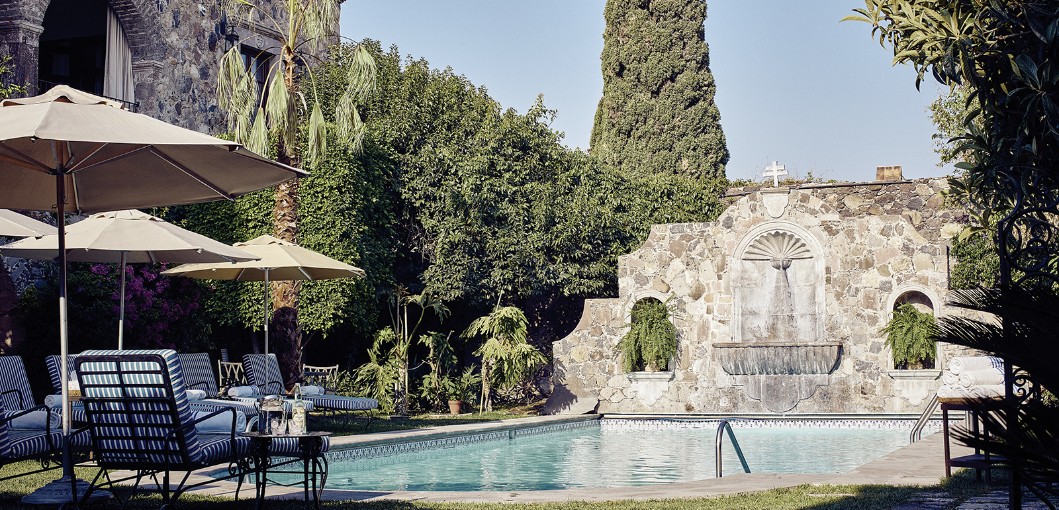 Amid this cacophony of colour, Belmond Casa De Sierra Nevada has quietly emerged from a major makeover courtesy of US interior-architect Trisha Wilson, who has breathed new life into the brand's Mexican masterpiece. Set in a collection of buildings dating back to the 16th-18th Century colonial era, Hernan Cortés himself would have been proud to call this charismatic property home.
Restored vintage furniture covered in traditional patterned fabrics fill the 37 rooms and suites, and dark woods are married with colourful local textiles to create a charming sense of place. Bare wooden beams and ceramic tile floors preserve the unique character of each room, which are further differentiated with one-off artworks by local artists and lovingly restored antiques.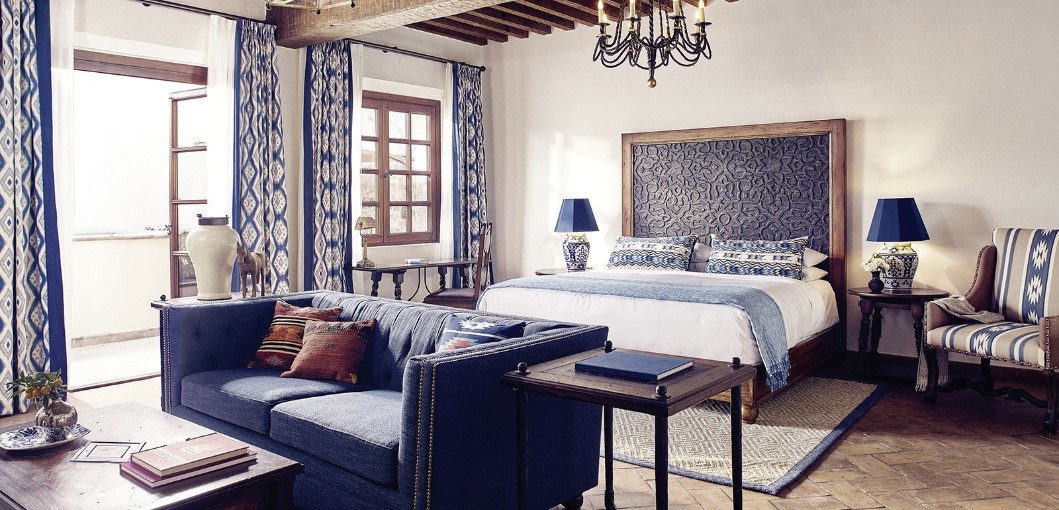 In keeping with the city's fondness for the arts – it's cobbled streets are teeming with galleries and studios – the hotel has added an Artist's Corner that's home to resident artist Jos Luis Arias, who holds regular art classes and takes guests on tours of the city's numerous galleries. The hotel's grounds provide plenty of inspiration for budding artists, with a lush garden brimming with cactus and agave plants and a picturesque swimming pool beneath the property's historic wall.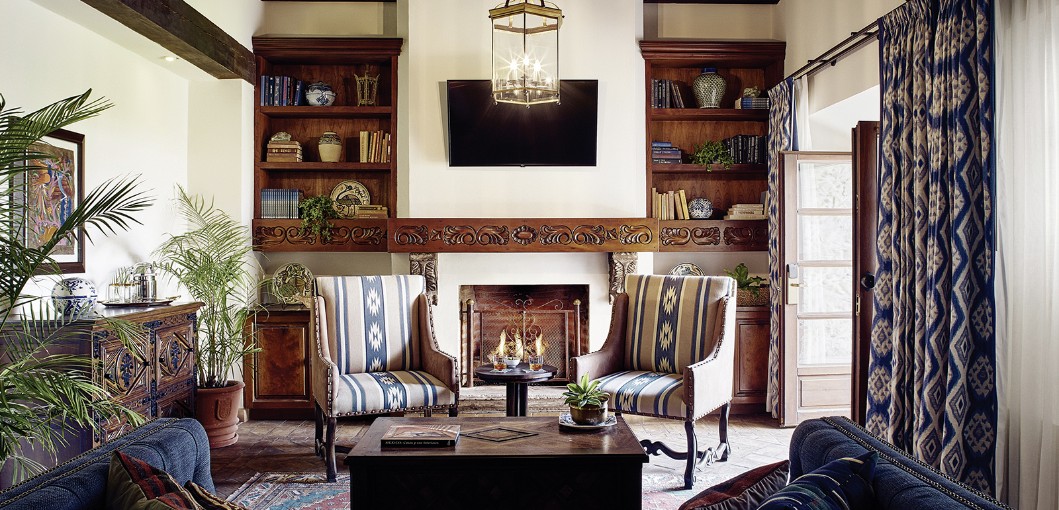 An 18th-Century mansion house also on the property has been converted into a cooking school led by chef Ruben Yanez, who escorts guests on market tours and tasting visits before sharing his knowledge of Mexican cuisine in hands on cooking classes. Or, if you prefer to have someone else do the work, Restaurante del Parque offers traditional Mexican cuisine in an open-sided setting amid the hotel's pretty gardens and Andanza takes a more refined approach to Mexican dining. The Blue Bar is your go-to destination to sample local mescal or tequila.

www.belmond.com