These days, a hotel stay is never just that... Beyond somewhere to rest and relax, a hotel offers an opportunity to escape the ordinary and experience the extraordinary, especially at The St. Regis Abu Dhabi, where boutique and exclusive immersions await to captivate its guests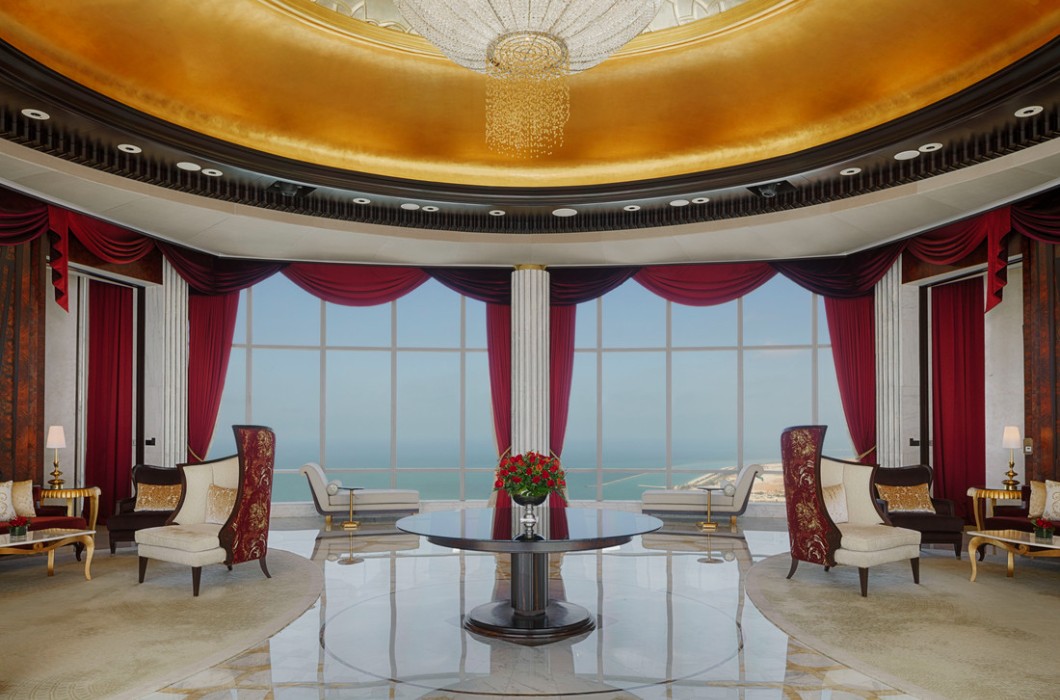 If you're looking for a spa treatment unlike any other, head to Remède Spa for its truly unforgettable Spa in the Sky experience for two. Your day experience will start with a VIP luxury ride in the hotel's limousine, to and from your desired location in Abu Dhabi, transporting you to the eternally elegant The St. Regis Abu Dhabi, where you'll make your way to the 48th floor, to find your spa-for-the-day in the world's highest suspended suite. Then it's time to relinquish yourself to the ultimate relaxation and rejuvenation with a 60-minute Remède Customised Massage, tailored just for you, followed by a 60-minute Customised Remède Body Polish, and full rein of the suite's sauna, steam room and Jacuzzi exclusively for your use, all rounded off with a three-course dinner at the suite's Grand Majlis with beautiful sea views.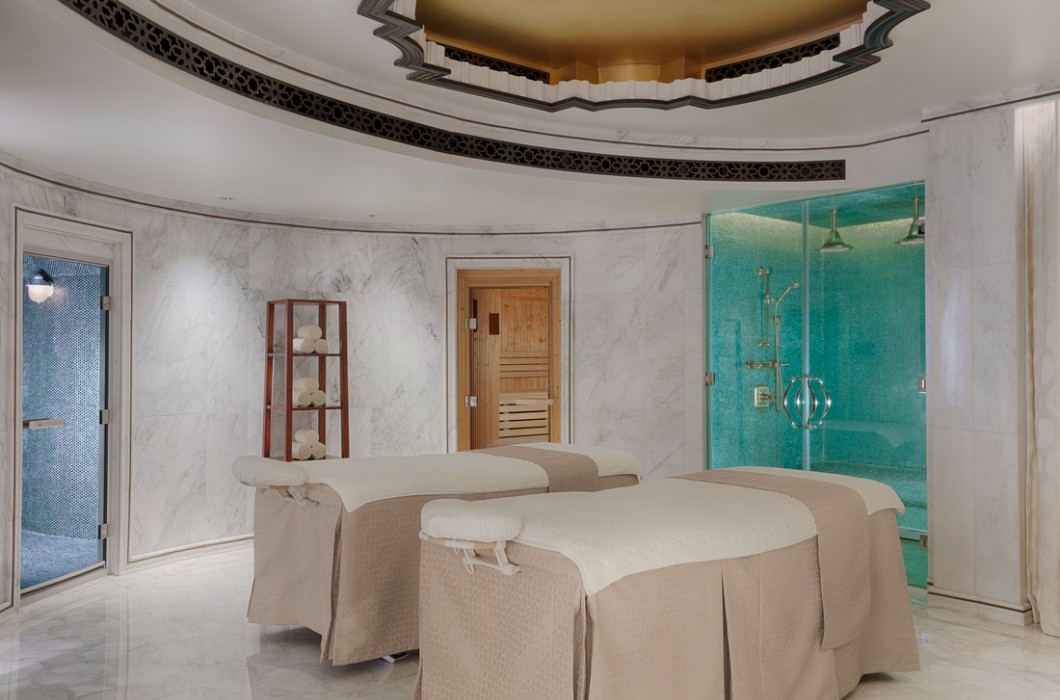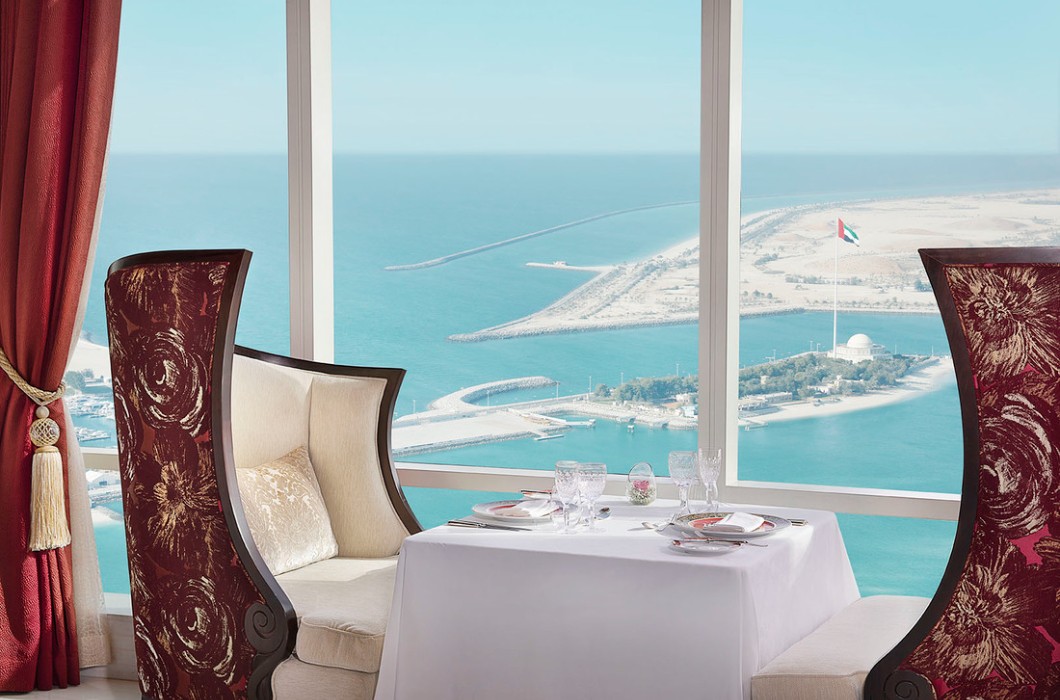 ---
PRIVATE IGLOO AT CATCH AT ST.REGIS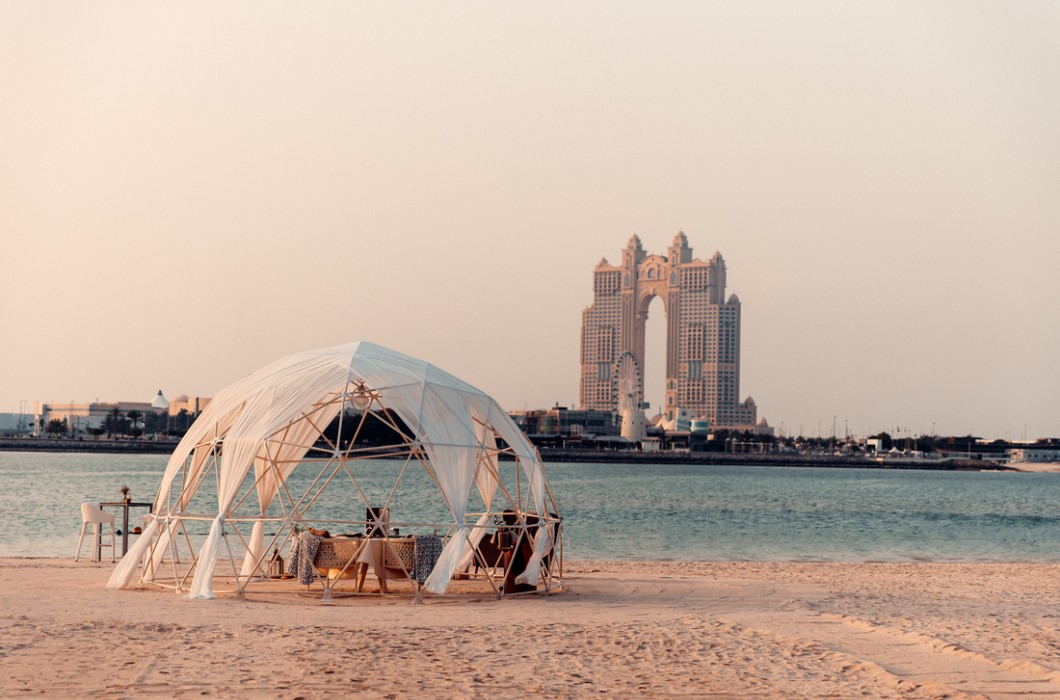 Already one of the capital's favourite gourmet seafood eateries, as well as a Michelin Guide-selected restaurant, Catch at St. Regis ups the ante with its exclusive Private Igloo culinary experience. Purpose-built 'igloos' pepper the shoreline, inviting guests for a fine-dining experience under the Arabian sun – or perhaps under a blanket of stars – different to any other. Set on the golden sands of the Abu Dhabi beachfront, you can kick off your shoes and relax in your own private culinary bubble for an intimate meal to remember.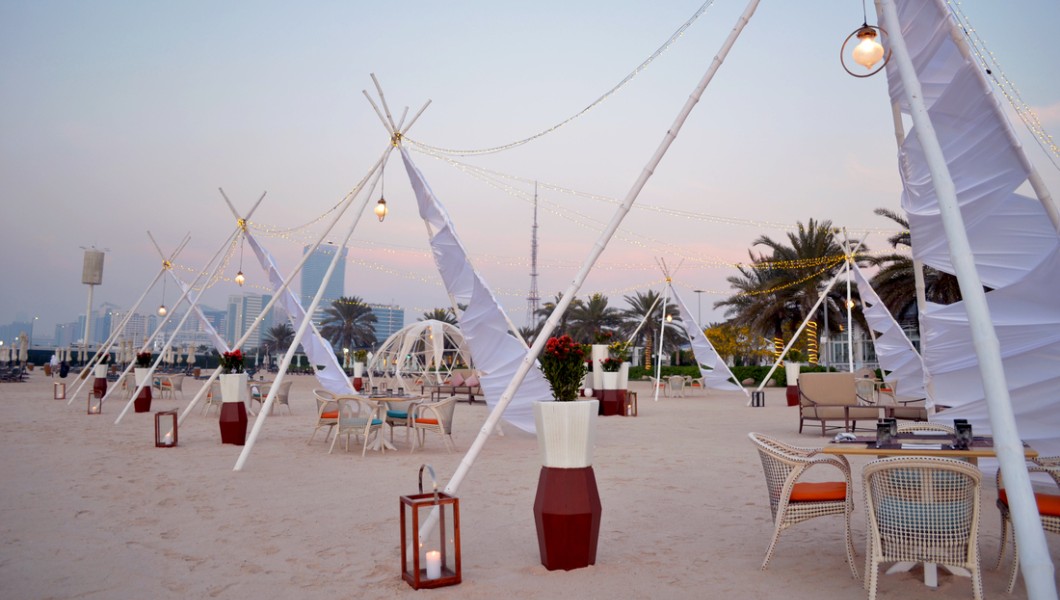 With a focus on caviar, sturgeons, oysters, sushi and crabs, Head Chef Remon Nabil and his team will serve up a feast fit for royalty, with innovative presentations that fuse creativity and culinary deftness. Reserve for sunset to bask in the most beautiful 'golden hour' light, of after dark for a romantic dinner by candle-light.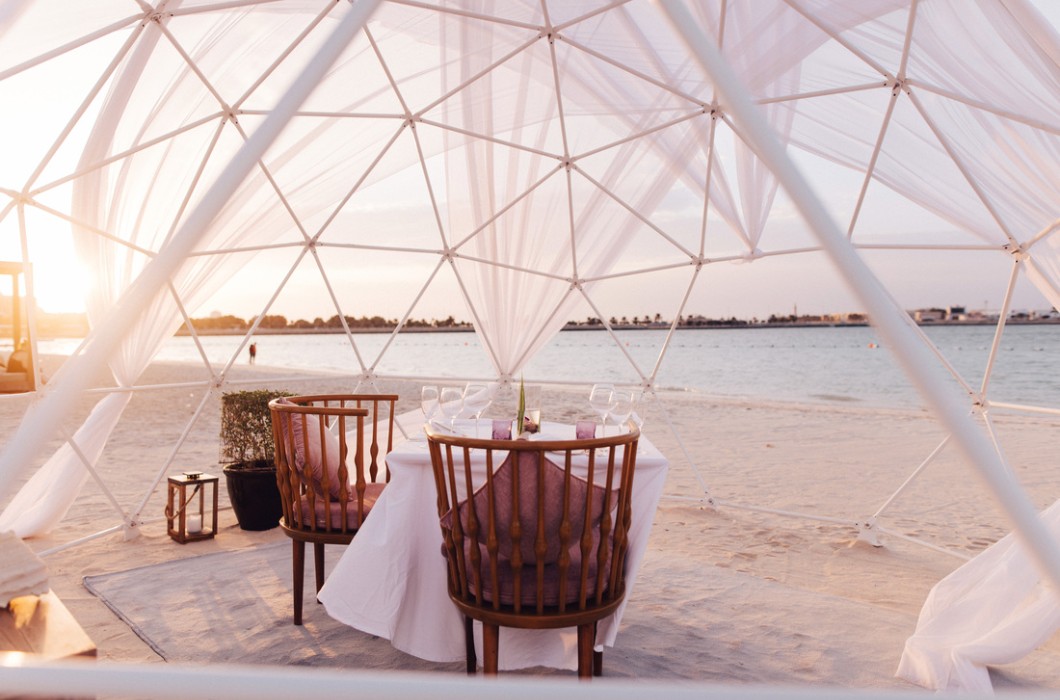 ---
SKY-HIGH EXPERIENCES AT THE ST.REGIS ABU DHABI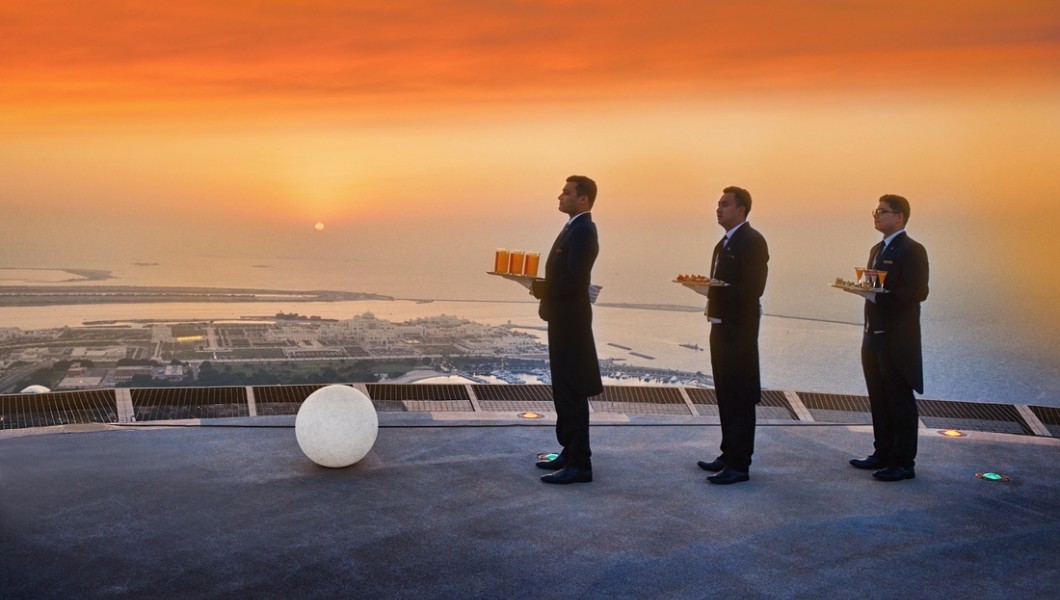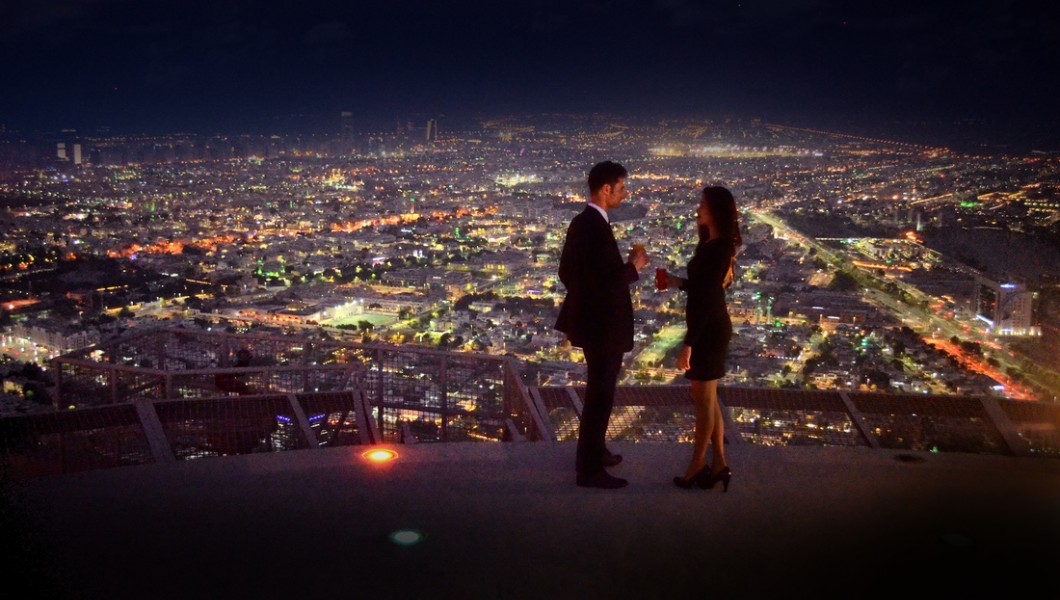 If you have a head for heights, this ultra-exclusive experience is for you. Set up on the hotel's iconic helipad, 255 metres above sea level, you'll be treated to an unrivalled sunset, where views over Qasr Al Watan and the shimmering Arabian Gulf play backdrop to an evening of drinks and nibbles on the highest active helipad in the Middle East. You'll be taken care of by a team of experts who will be on hand to keep your glass filled with fine bubbly, or to bring you a cup of loose-leaf tea, as you enjoy beautiful canapés, sandwiches and pastries as the sun sets over the city skyline. A truly mesmerising evening.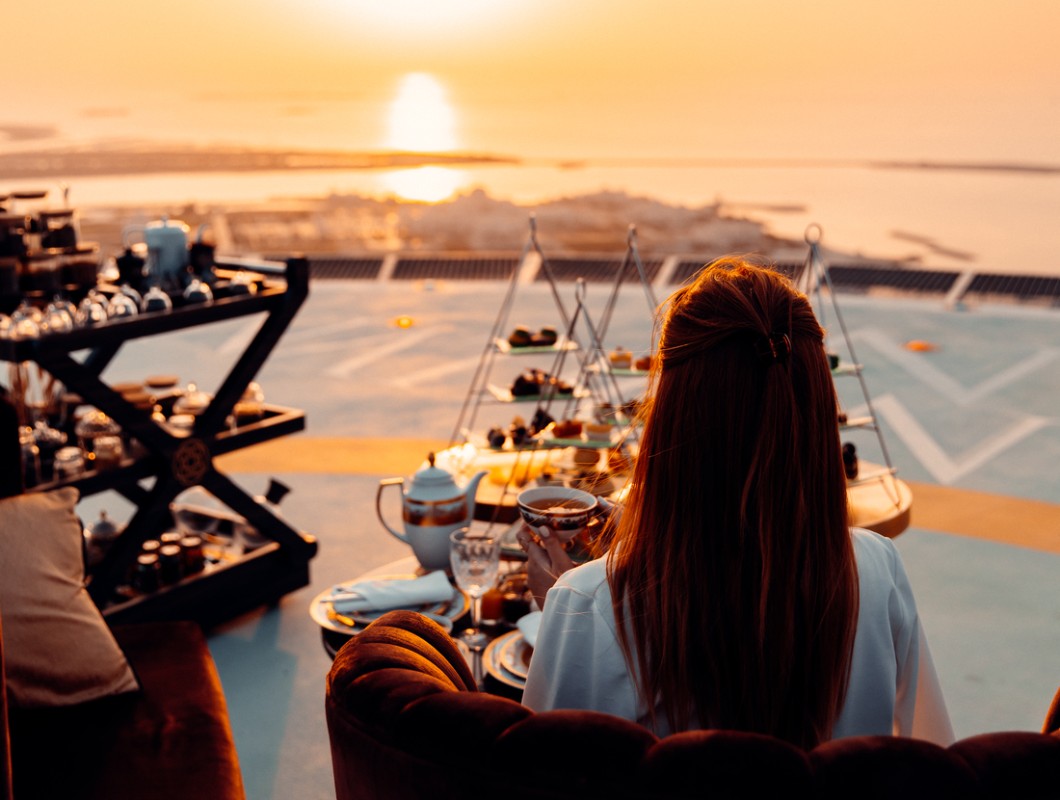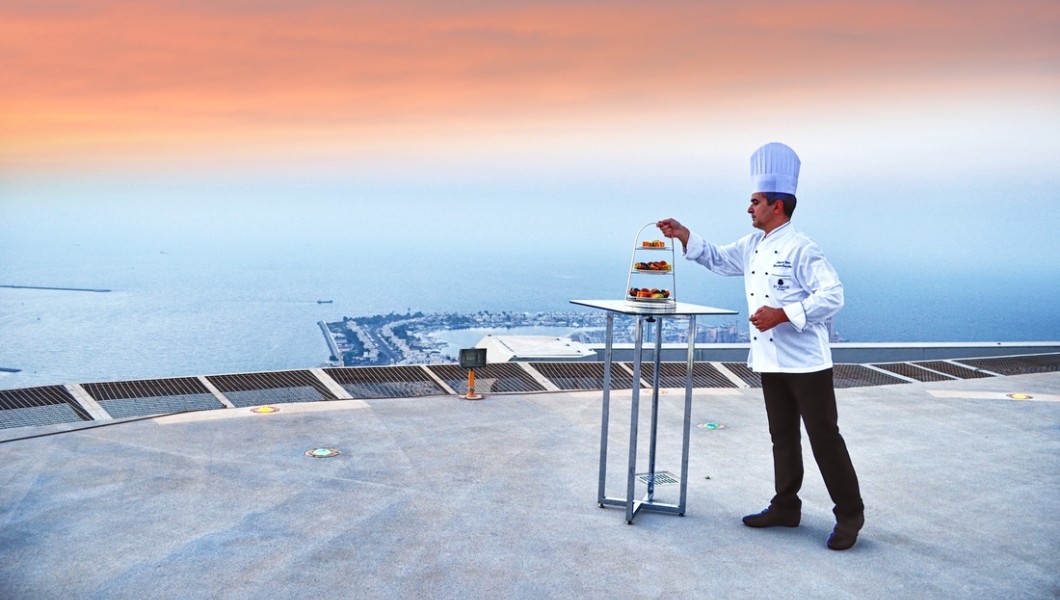 Stay:
WHAT: The St. Regis Abu Dhabi
WHERE: Abu Dhabi, UAE