In a gleeful game of hide and seek, the world's most photographed peak dances between rising steam, thin columns of chimney smoke and wisps of cloud that encircle its 4,500-metre summit. Eventually, the Matterhorn reveals itself in all its crooked glory - a scene I drink in somewhat surreally, swimsuit-clad from a Japanese-inspired onsen!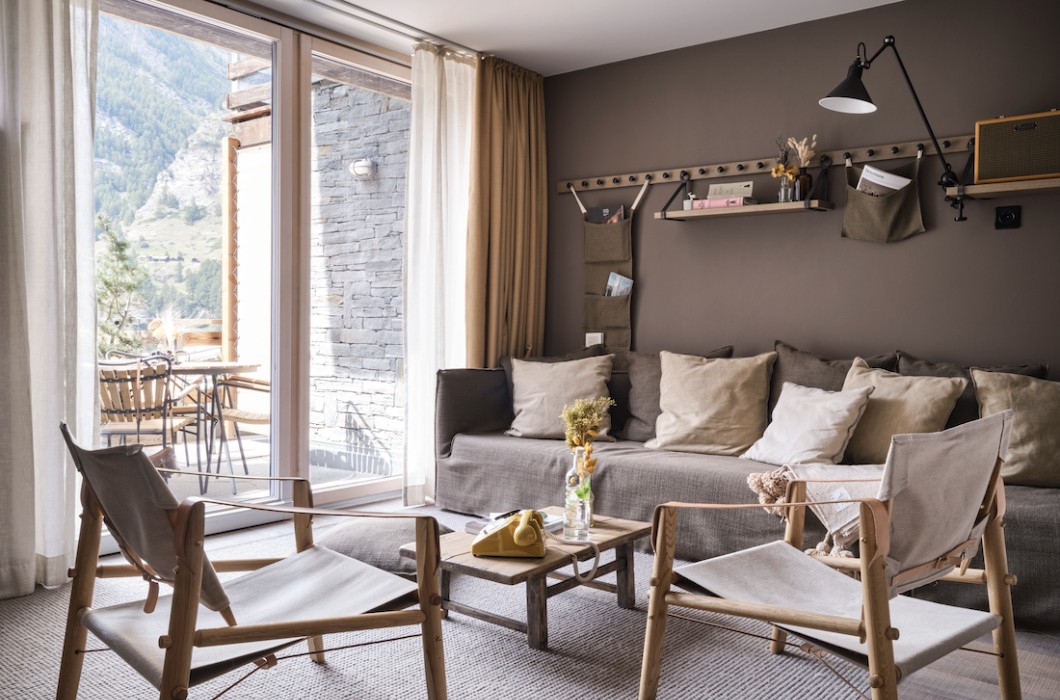 In Zermatt's eight decades as a bona fide ski resort, its wellness offerings haven't really evolved beyond the tried-and-tested jacuzzi-sauna-pool formula. Attempting to right this wrong is the ashram spa of Cervo: a mountain resort edged by towering pine forests on the eastern side of Southwestern Switzerland's Mattervisp Valley. Days here oft begin sipping bottomless herb-foraged elixirs in its onsite tea yurt, and end on Zermatt's peerless pistes.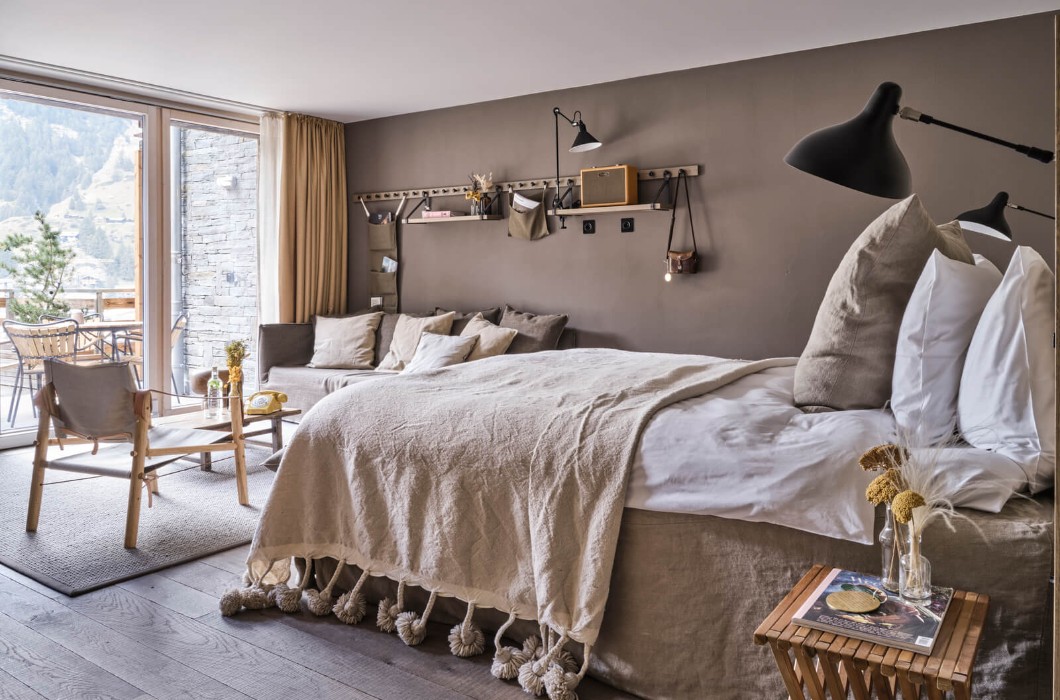 One of Zermatt's first boutique boltholes, Cervo Mountain Resort's eight-month-long transformation from hunting lodge to contemporary nomadic refuge was completed in December 2020. A village unto itself, the hotel's clutch of seven timber lodges (over which its 54 rooms and suites are spread), are tethered by a series of underground corridors and elevators.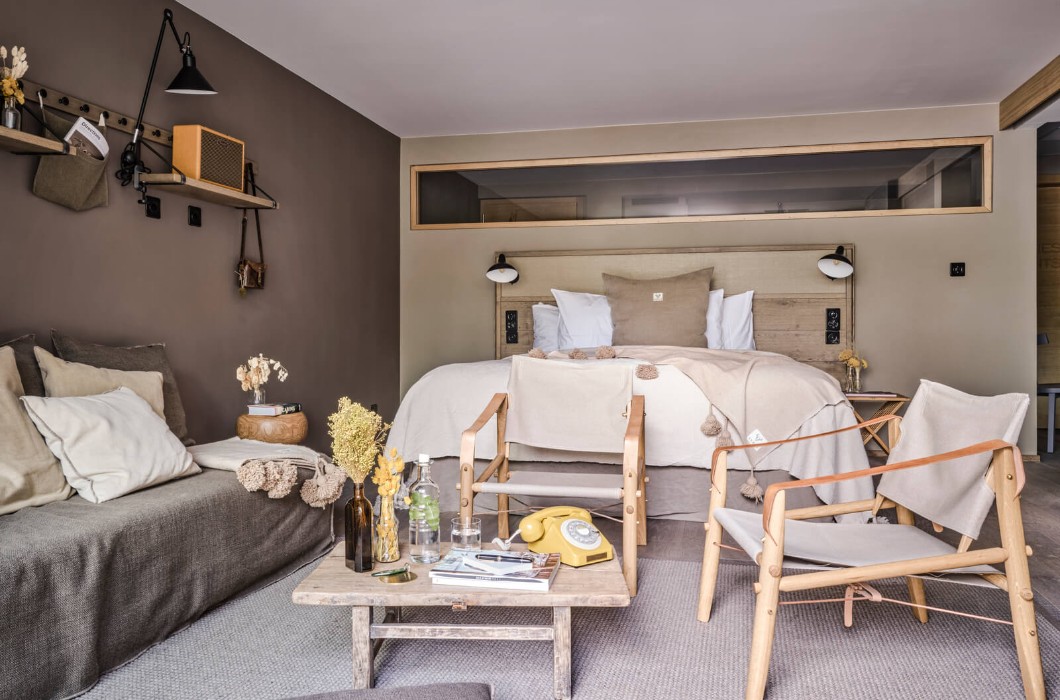 Just hours earlier I was shaking off my very long (but stupendously scenic) train journey with a glass of bubbles in the hotel's snug lobby. Festooned with leather snowshoes and other vintage mountain sports paraphernalia, it recalls Zermatt's alpinist traditions. Originally it was the entrance to Daniel Lauber's family chalet. The local hotelier looked to the farthest flung corners of the globe – from Mongolia's steppes to the bazaars of Morocco – to inspire Cervo's new chapter.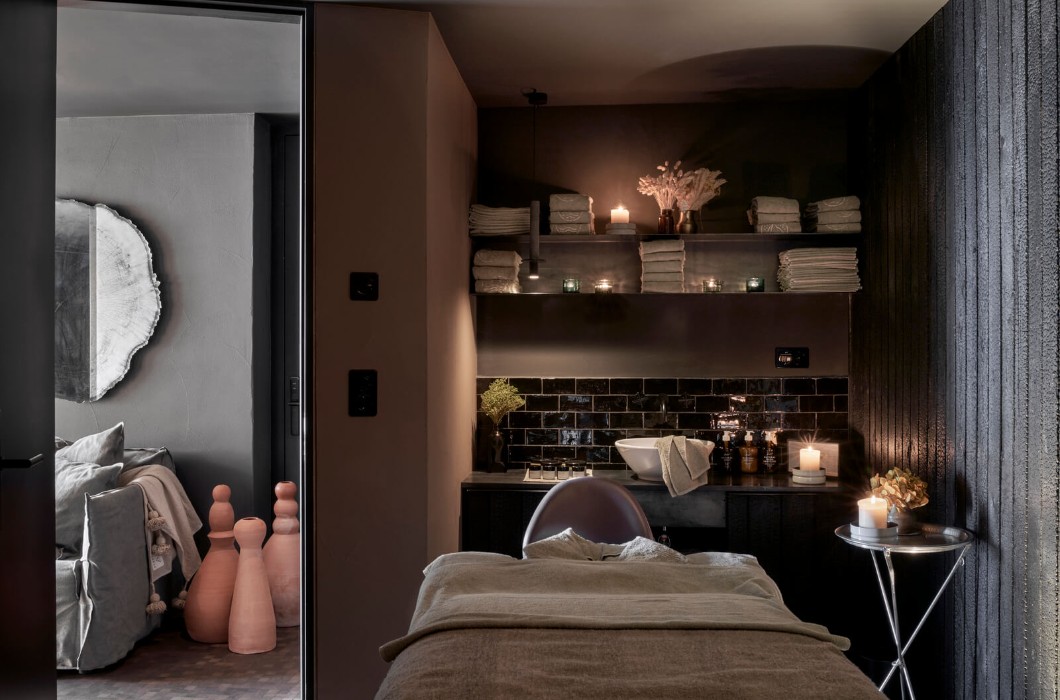 Swapping the ashram spa's skylit sauna cabin for a private one, I retreat to my Spa Suite in the hotel's Alpinist lodge. It's one of three accommodation categories that include 4-star Nomad and The Huntsman (also bookable as a buyout), overseen by multi-award-winning German-based studio, Dreimeta.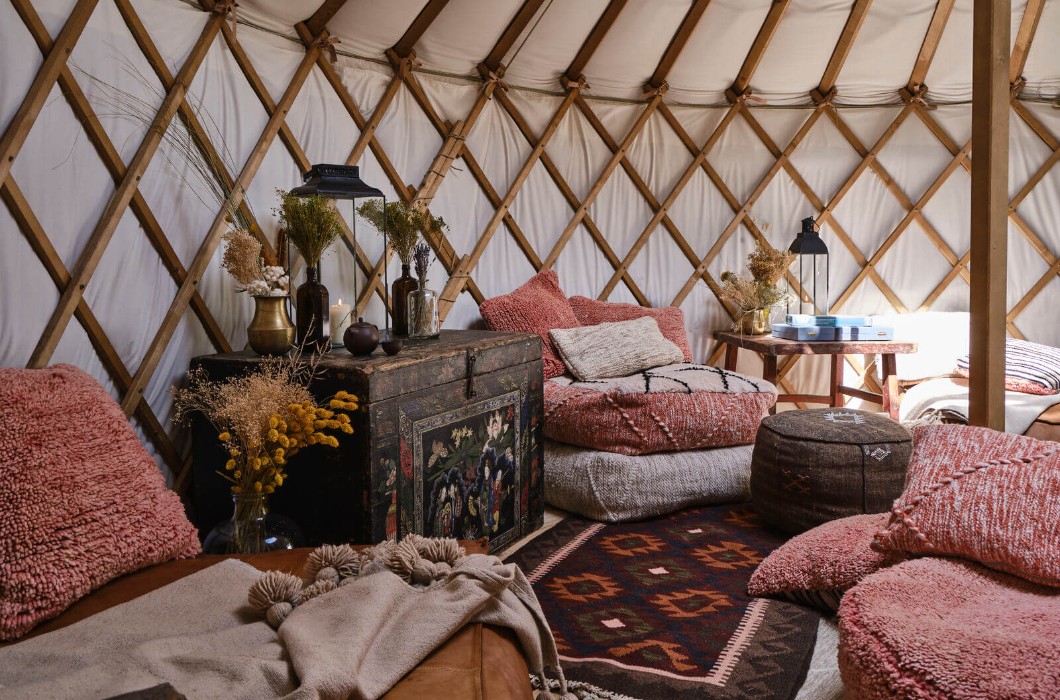 Blending purist design with homey comfort, my 68-sqm suite's neutral colour palette is complemented by organic linens, fibre rugs and natural wood finishes. Decorative leather buckles and knotted rope supports (strung across the children bedroom's bunk beds) reference Zermatt's mountaineering roots, whilst a vintage '70s rotary telephone injects some quirky flair. Despite the suite's pared back aesthetic, guests aren't short changed on comfort. On the contrary, Cervo is one of only two hotels in Switzerland to have outfitted its rooms with handmade Hästens beds, aka the ultra-luxury Swedish brand.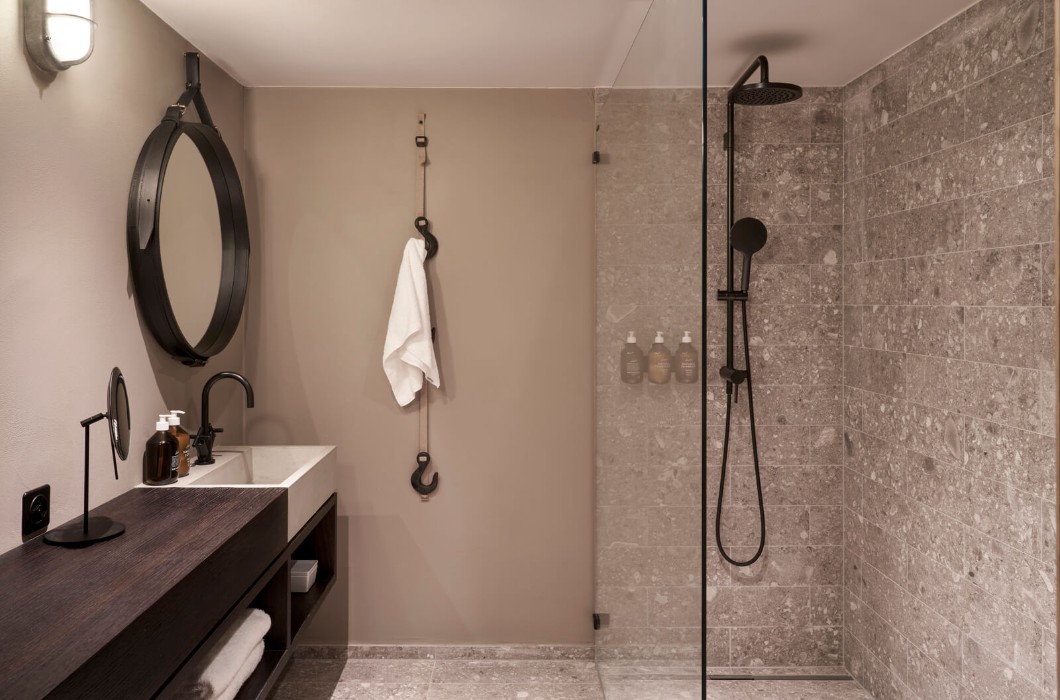 The bedroom also abounds with bespoke details, like a custom-built bar cabinet stocked with premixed house cocktails. I soon discover that the perfect place for a pre-prandial drink is a cosy nook annexed to the suite's minimalist kitchen, where you can dethaw beside a flickering fire. In fact, there are innumerable ways to warm up ski-numbed extremities, from the granite-tiled bathroom's walk-in shower (where I emerge smelling like a pine forest thanks to toiletries by Swiss-made Söeder), to the suite's south facing terrace, complete with free-standing tub.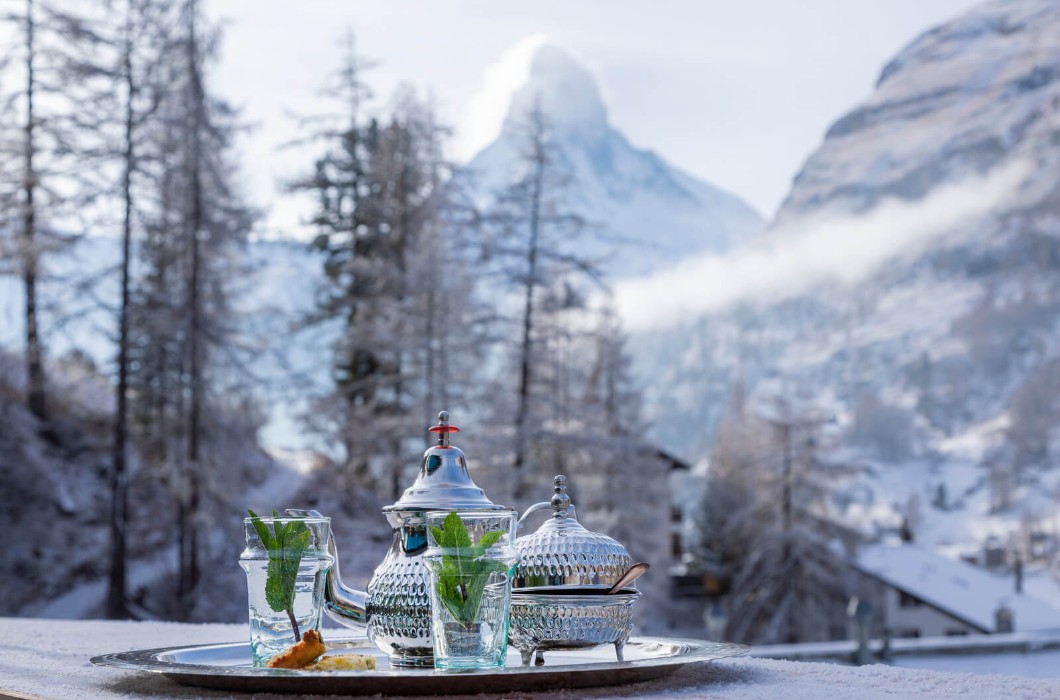 Later that evening, in the hotel's spirit of exploration and discovery, I tuck into a starter of oven-baked bone marrow with roasted sweetbread at its indoor-outdoor Italian eatery, Madre Nostra. It's one of Cervo's trinity of restaurants, which include Swiss-centric Ferdinand (a sweet spot to pop your raclette cherry!), and Bazaar, which dishes up pretty plant-based mezze. The evening continues with homemade pasta that could have been cooked up in an Italian nonna's kitchen, followed by lip-smackingly good grilled fish and caper and olive salad. All the ingredients are sourced within a 90-mile-radius, which, by virtue of Zermatt's proximity to the Italian border, includes its foodie neighbour too. It's entirely possible to ski to Italy for lunch and be back in time for a sunset rose gin fizz on Madre Nostra's sweeping terrace, a popular après-ski hangout in its own right. An elevator whisks guests between the resort and Sunnegga ski lift station that's located on the village level of car-free Zermatt, where visitors zip around in electric taxis.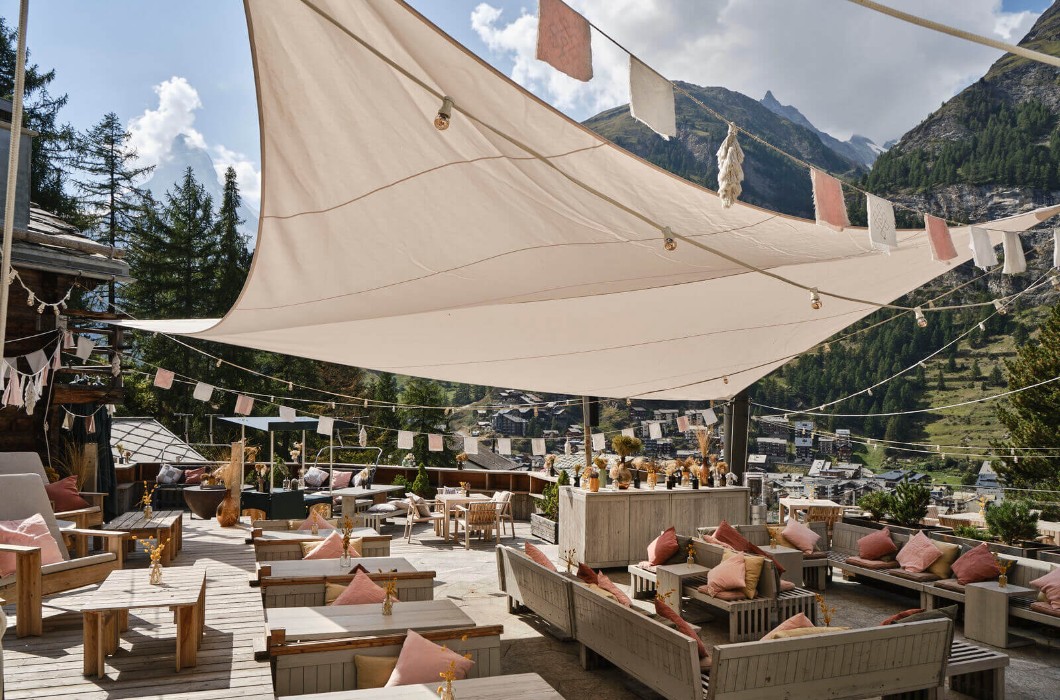 Central to Cervo's reboot was sustainability, something Lauber has long been a proponent of. As well as being powered by solar panels and a geothermal heat pump, the property uses a wastewater and heat recovery system, and guests are encouraged to top up their (gifted) reusable water bottles from smart taps that are dotted around the premises.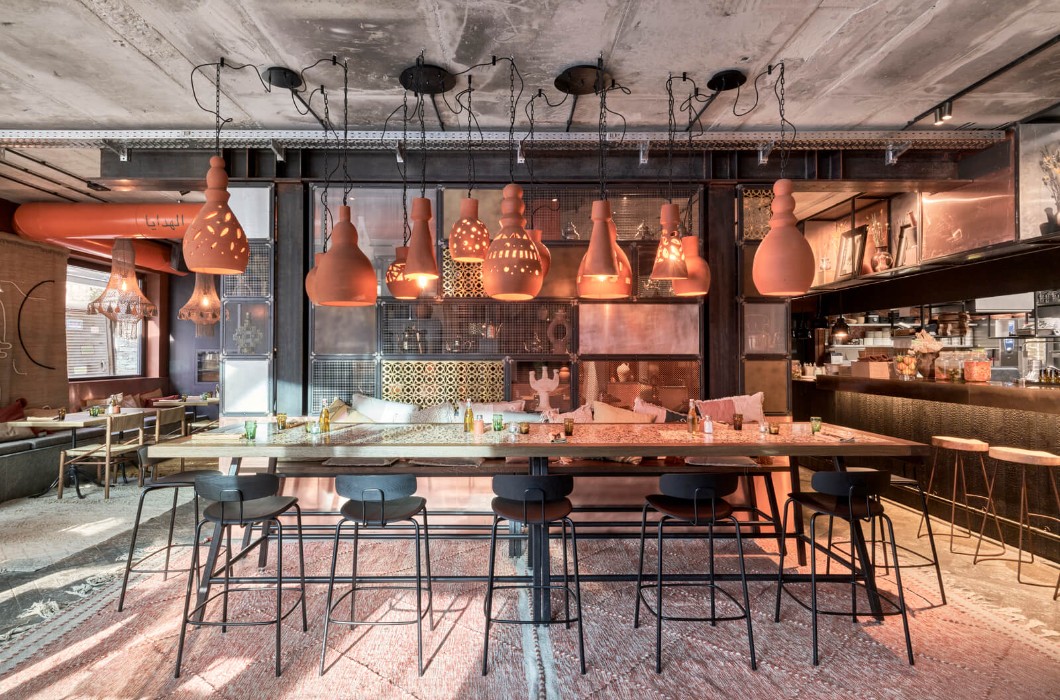 The following morning, I'm teleported to Marrakech's souks (minus the dust and haggling vendors) as I devour a breakfast spread of hummus, baba ghanoush and fried egg zataar in Bazaar, surrounded on all sides by terracotta lamp shades, tasselled cushions and colourful textile pouffes.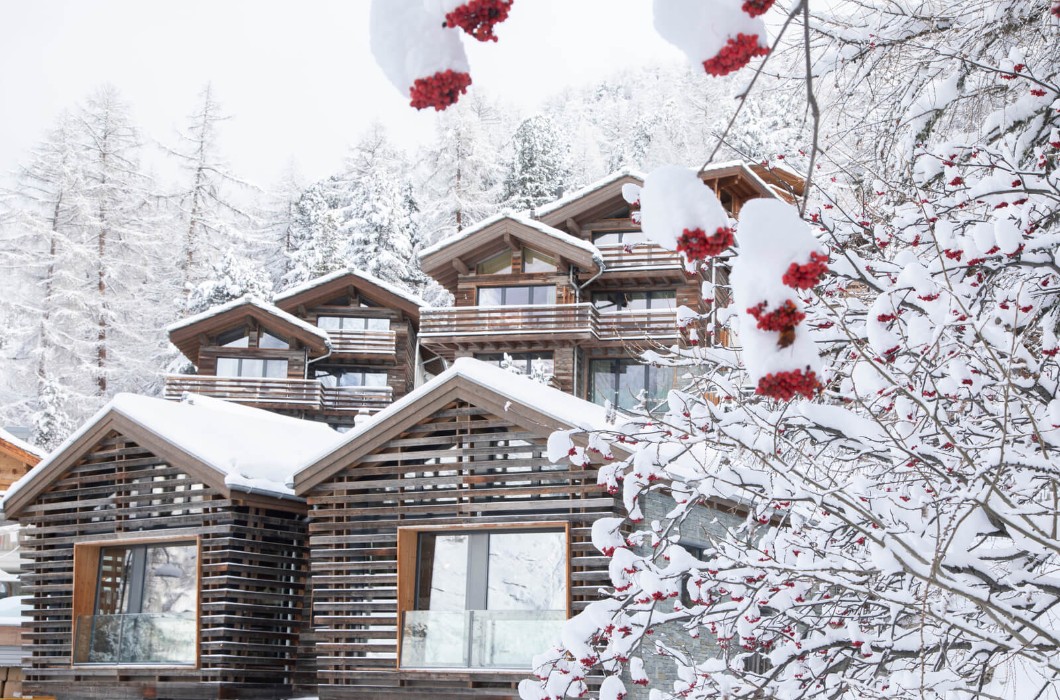 My whirlwind world tour is capped with one final indulgent dip in the spa's sakura bath, where, right on cue, Zermatt's pyramidical peak breaks through the clouds to bid me bon voyage…
Stay:
WHAT: Spa Suite
WHERE: Cervo Mountain Resort
TEL: +41 27 968 12 12