There are plenty of family-friendly hotels around the world, and a happy dose of them in Dubai, but a hotel created specifically for children? Centara Mirage Beach Resort Dubai has the monopoly on that corner of the market in the Middle East. Its sprawling location on Deira Islands lures parents from all over the city seeking both entertainment for the kids and therefore respite for the adults in a place that feels safe yet exciting.
Outside, its bright white exterior is punctuated with colour-block window frames; inside, it's a juxtaposition between soothing cream and blue hues and over-sized kaleidoscopic elephants. There are mini-steps leading up to the check-in counter, making little travellers feel like VIPs and a masterful stroke of genius having face-painting in one corner to distract kids from any impromptu queues.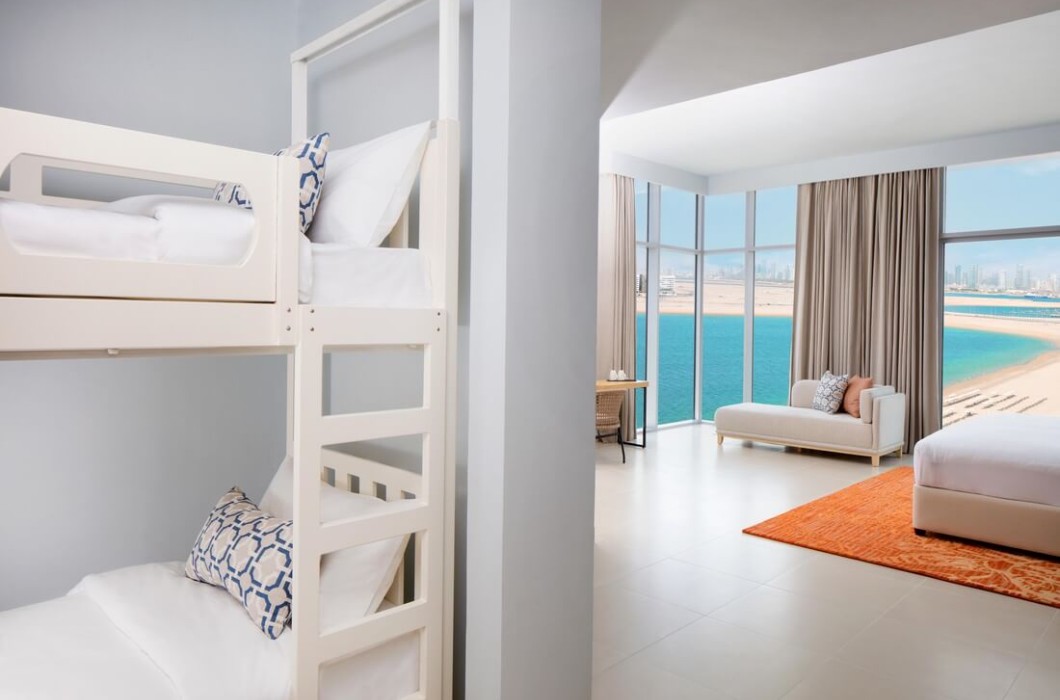 There are different categories of room that sleep anywhere from two people up to six, in a mixture of King, Twin and Bunkbed configurations – the latter, naturally, being the most sought-after (or should that be fought-after!) for young guests. The Mirage Junior Suite with Bunk Beds is perfect for a family of three or four, carefully designed to offer the most space, yet using it wisely. Its 50 square metres include a King Bed, an alcove with bunkbed, two balconies, a cosy chaise lounge and four-seater dining area – plus plenty of floor space to play, which matters when you're the one entertaining! Eschewing overly-bright colours often used in family resorts, the tones are more subtle, with light woods and muted shades of blue and orange seemingly representing the sea and desert of the hotel's surrounds. From the balcony we spy a pool, and that's all it takes to warrant leaving unpacking 'til later.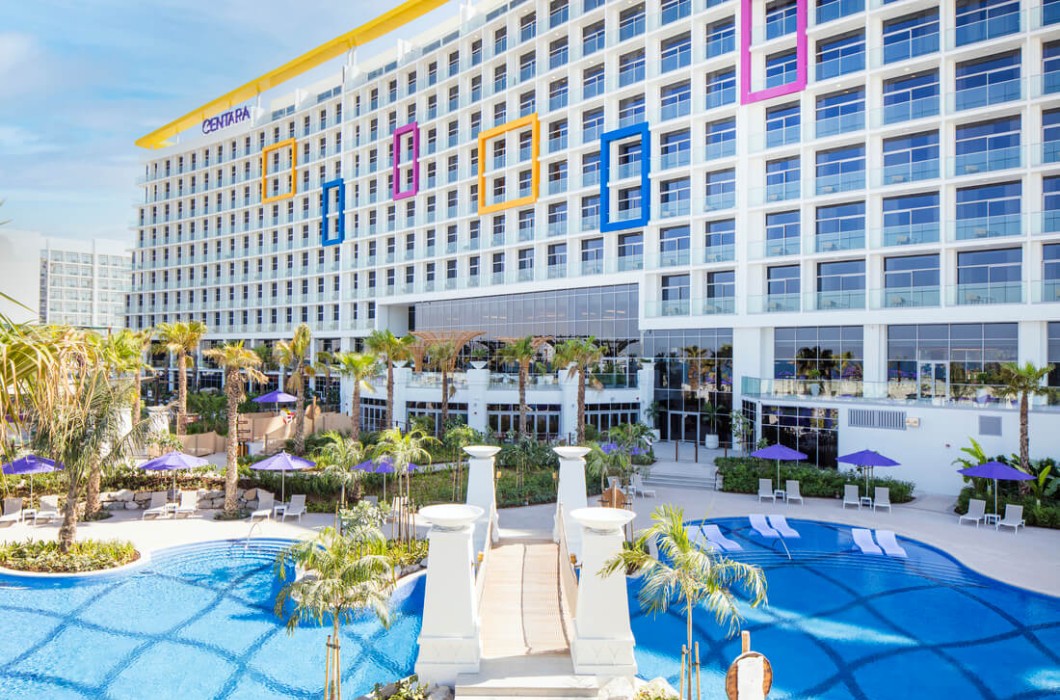 In fact, there are several pools and it takes us a while to find them all, embarking on a treasure hunt of sorts around the resort. Most notable is, perhaps, the huge waterpark built into the grounds of the hotel – an eclectic labyrinth of wooden walkways, bridges and slides linked by a lazy river that meanders through the middle. The three slides demand multiple goes and are a sure-fire way to burn off some energy, while the rock-jumping pool is perfect for any mini thrill-seekers in your party. There's also a brand new leisure pool, a rope climbing course above a toddler's splash pad that offers panoramic views over the resort for those with a head for heights, and an inflatable obstacle course on the beach that kids never seem to tire of. The atmosphere is brilliant, with nothing bar the sound of splashing and screaming from kids in aqua heaven.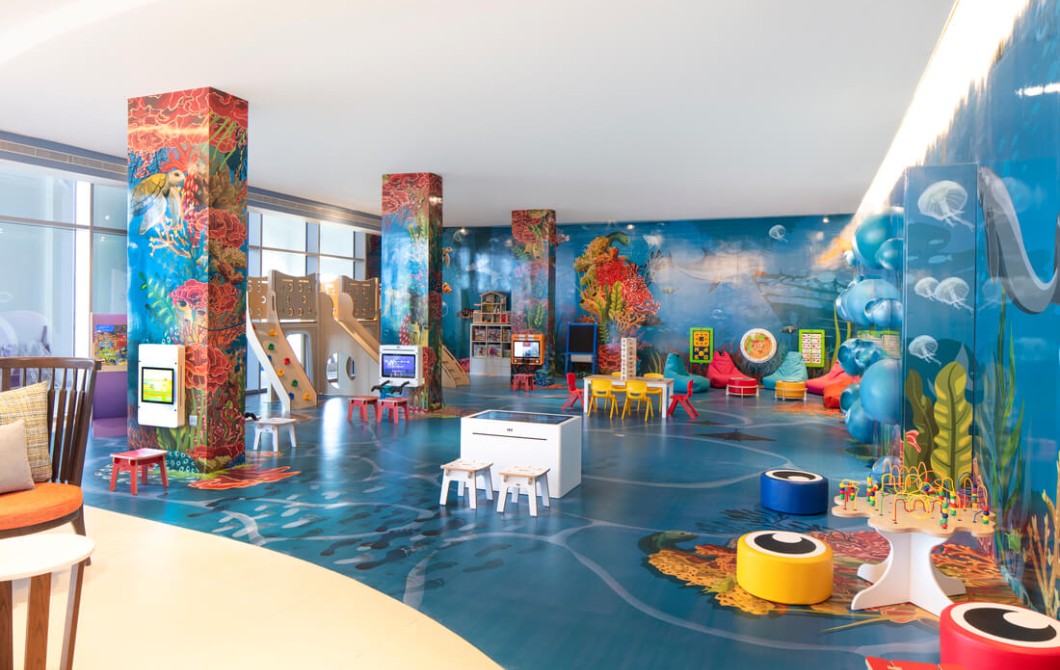 While the kids play, the pop-up bar by the beach will become your new best friend, serving cocktails, mocktails and more to reward you for your parenting prowess. However, if you'd like to delegate parenting duties for a while, you can turn childcare over to the experts in the hotel's three age-specific kids clubs – Camp Safari, E-Zone and Family Lounge Playground – where they'll find everything from crafts and climbing walls to computer games.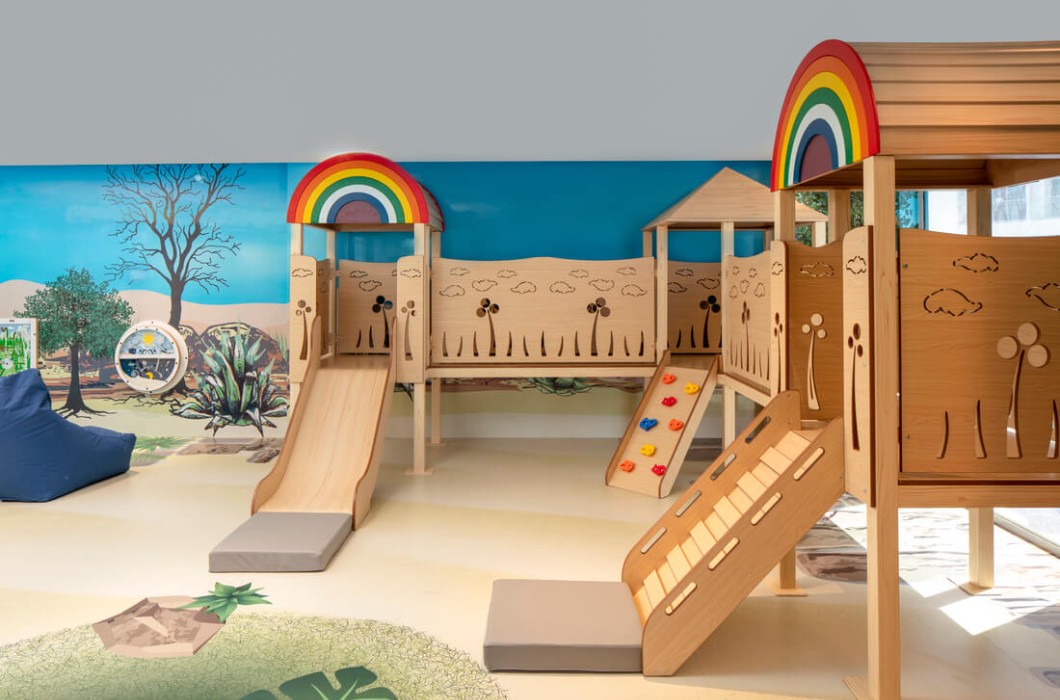 Whilst the kids are being kept entertained, you can sneak away to Cenvaree Spa for a Thai massage, herbal steam or sauna. Or, take your mini-me too and let them indulge themselves at Candy Spa, with unique candy-themed pampering treatments, or make their own lotions and potions.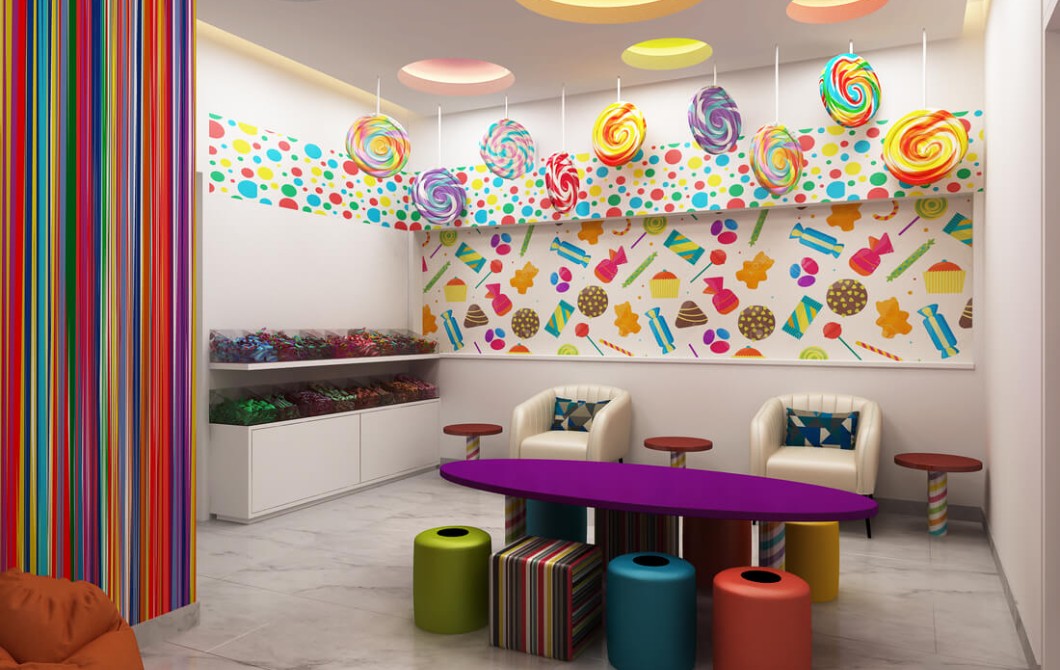 Food fuels fun, so the restaurants here are important, with the option of eight different places to feast. Suan Bua is a relaxed Thai restaurant, serving noodles and stir-fries as well as a children's buffet, while Uno Mas offers a more grown-up setting with authentic charcoal grills to celebrate Argentina's grilling tradition, and a wide selection of wines from its cellar. Sands Beach Club is perfect for an alfresco breakfast – and a little quieter than Suan Bua come the morning – as well as a star-lit supper, while Waves Beach Bar is perfect for a quick sip and slurp around the pool when you take a break from the water park. If you want to win serious brownie points, let the kids run riot at Zing, a Willy Wonka-esque confectionary with sweets from floor to ceiling.
To simplify your holiday and never have to worry about getting your wallet wet, you can also book a meal-plan to suit your family, be it Half-Board, Full-Board or All-Inclusive, which also gifts you discounts at the spa and on watersports.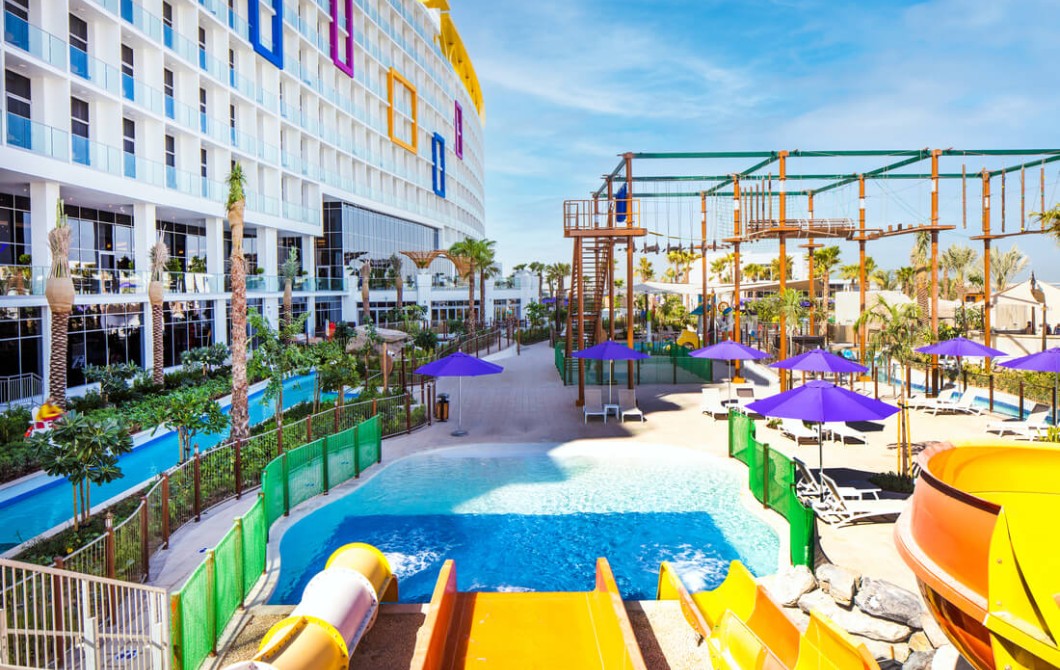 After dark, there are kids discos and movie nights, and magic, acrobatic and fire shows to ensure the fun doesn't stop when the sun goes down. But when it's finally time to rest weary heads, you'll be grateful for the marshmallow-soft pillows back in your suite that promise sweet – and almost immediate – dreams.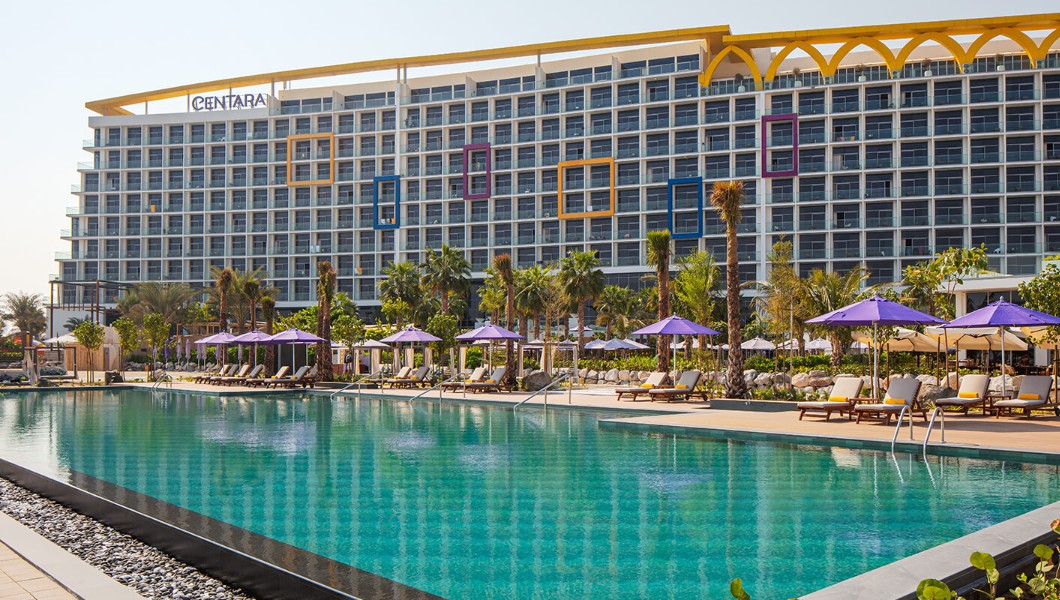 It isn't often that children are truly put first when it comes to hospitality, but at Centara Mirage Beach Resort Dubai, they really are. In fact, kids are so much the heartbeat of the hotel that adults are politely asked to take a backseat. But you know what they say, happy kids, happy parents, happy life... Which makes this hotel a win/win in our book.
HOTEL:
WHAT: Mirage Junior Suite Sea View With Bunk beds
WHERE: Centara Mirage Beach Resort Dubai
TEL: +971 4 522 9999