Designed for three individual clients, but each with a shared demand to "show me something that I have never seen before", Rolls-Royce's new Boat Tail is arguably the most bespoke, exclusive - and expensive - car in the world.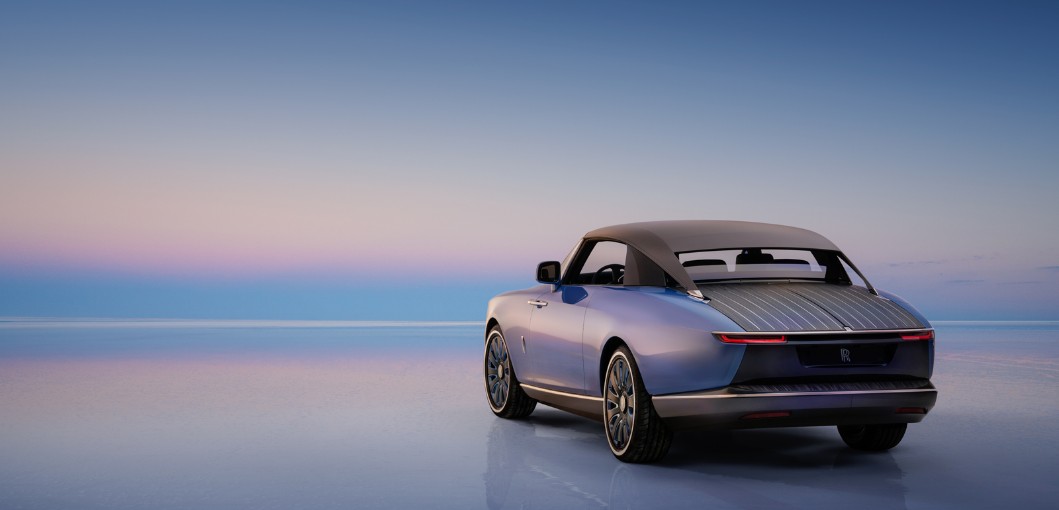 Centred around the brand's 'true commission' Coachbuilding model, which enables each client a personalised, deep exploration into the luxury, design and culture of Rolls-Royce, the car - in this case, the nautical-inspired Boat Tail - serves as a canvas onto which each client reflects their personal taste, allowing for an evocative expression distinct only to them.
Turning the clocks back, just a little, Rolls-Royce's coachbuilding movement began in 2017, with the introduction of the Sweptail - a definitive moment that represented a major recalibration of possibility that also confirmed that the legacy of Rolls-Royce would be defined in collaboration with - not solely for - its clients.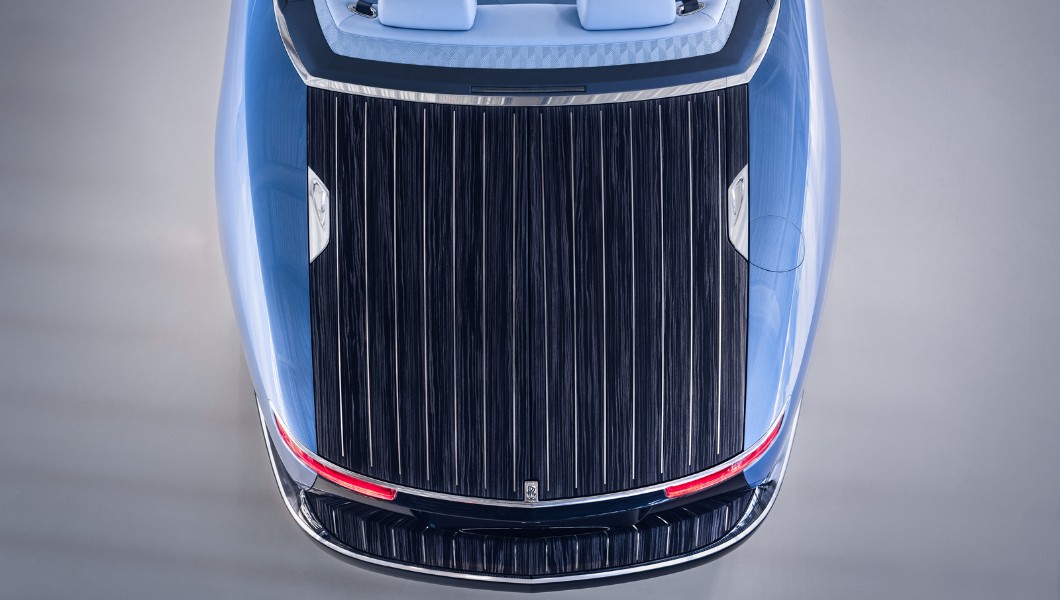 Within Sweptail's elite cohort of dedicated car followers, three potential patrons emerged, with a shared desire to engage in a more elevated sense of - and involvement with - curation, as well as a shared appreciation of contemporary nautical design, in particular J-Class Yachts.
It was almost a serendipitous moment, as this client-lead expression coincided with a long-held ambition of the design team at Rolls-Royce to create a contemporary expression of the Boat Tail typology. When pitched to the three potential patrons, they agreed, unanimously, that they wanted to see something different, something never seen before. And here, the future of the Rolls-Royce Boat Tail was written in the stars - one common body, three different cars, each individual, highly personalized and reflecting the confluence between the vision, capability and ambition of the marque and its three patrons.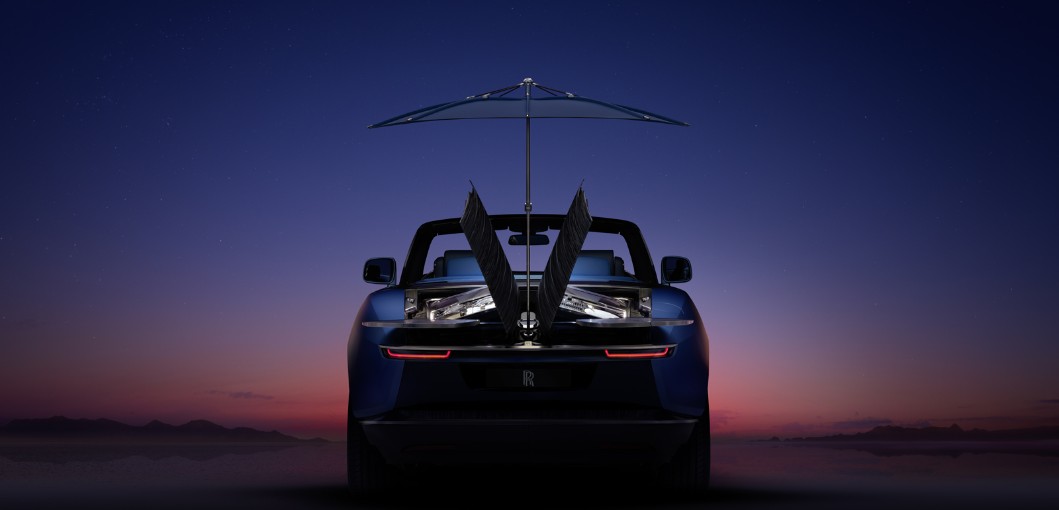 "Today marks a seminal moment for the House of Rolls-Royce. We are proud to unveil Rolls-Royce Boat Tail to the world, and with it, the confirmation of coachbuilding as a permanent fixture within our future portfolio," says Torsten Muller-Otvos, Rolls-Royce's Chief Exec. "Rolls-Royce has carefully listened to its closest clients, each of whom has expressed a desire to deepen their relationship with the brand by creating ambitions, personal statements of true luxury. Rolls-Royce Boat Tail is not a concept created to be sold retrospectively. Quite the contrary… Rolls-Royce believes in complete authenticity and Boat Tail is the culmination of a four-year collaboration with three of our most special guests."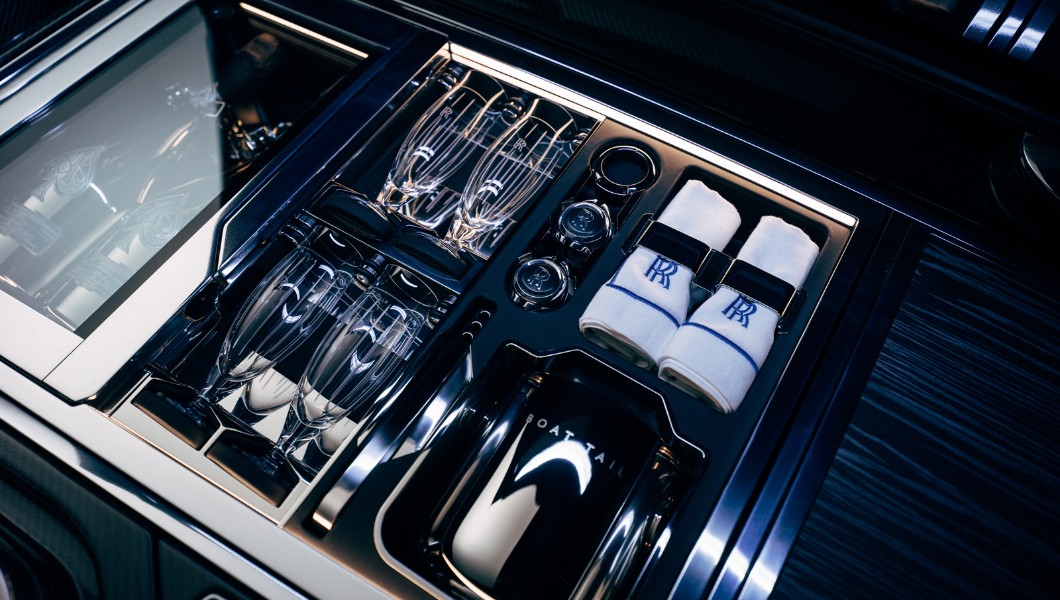 "Only the House of Rolls-Royce can offer its Coachbuild clients the inimitable opportunity to commission a produce of future historical significance, that is as fundamentally unique as they are - and then participate in every detail of its creation. This is authentic luxury. This is contemporary patronage in its truest form."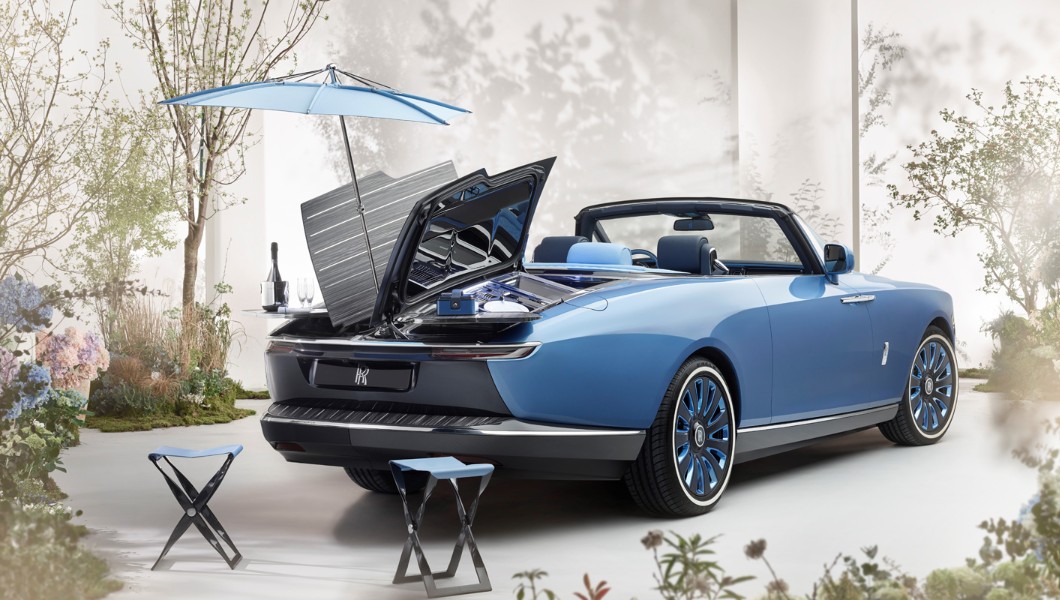 Special features of the 5.8-metre Boat Tail include:

A nautical form evoking the graceful J-class yachts and a 1932 Rolls-Royce Boat Tail that the owners lovingly resorted as part of their expansive collection.

A modern open-pore Caleidologeno offsets the Boat Tail's soft blue lacquer, that reminiscent of wooden hull forms and skillfully book matched and perfectly symmetrical. Two reversible timepieces from Bovet 1822, which can either be worn on the wrist or place front and centre within the Boat Tail's fascia as the car's clock…

A 'hosting suite' inconspicuously housed in the rear deck, which reveals, at the touch of a button and a sweeping butterfly gesture, all the luxury accoutrements one might need for a true Rolls-Royce al fresco dining experience are revealed: rotating cocktail tables and minimalist stools; cutlery engraved with the name 'Boat Tail' made by Christofle in Paris; a double fridge housing the clients' favorite vintages of Armand de Brignac champagne; and, a hidden parasol, housed beneath the rear centre line, that opens in anticipation of fine weather.

An unconventional fixed-canopy roof, which can be removed and replaced with a temporary tonneau, that is stowed for static transitory shelter.