Hand-built in the UK with a racing heritage. Lotus has been a name associated with motorsports for decades, with fast, fun little race cars adapted as road cars for public use. Lotus doesn't tend to make the fastest or most comfortable sports cars money can buy. In the past, I've had the privilege of attempting graceful entries and exits from both an Exige and an Evora. I never did manage to do either, and what's more, I discovered that driving the Exige was quite the workout without power steering.

In my opinion the Evora 400 is a bit of a game-changer for Lotus. First, you can't help but notice the incredible body. Sharper lines, larger grills and a subtle new wing at the back are just some of the tweaks Lotus has introduced to the exterior. Visually, I feel it competes with the greats. It wouldn't look out of place parked next to a Lamborghini or Ferrari. To be fair, all Lotus cars have looked great, but once I opened the door I noticed the bigger changes.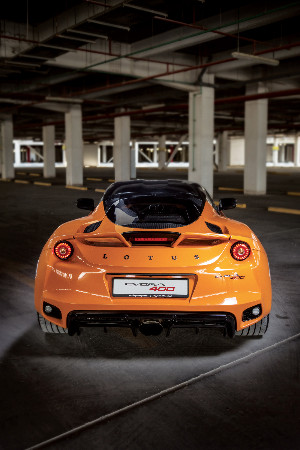 Getting into the Evora 400 (while still a little awkward at first) is a lot easier than their previous models. Once settled into my seat, it's comfortable – very comfortable, in fact – and there is so much room it's hard to believe you're in a Lotus. The Evora 400 is still a small sports car, but now there are two back seats (ideal for small children or your gym bag), and if you put the drivers seat all the way back, I think you'd need to be 6'4" to reach the pedals comfortably. The cabin has had vast improvements; there's a nice integrated infotainment system and some rather funky looking buttons that remind of a Lamborghini. No gear lever in sight. It even has buttons on the steering wheel (cruise control), electric windows, power steering, power folding mirrors, heated seats, air conditioning – it's all very nice. Though I have to wonder: Have all these creature comforts damaged the racing soul of Lotus vehicles?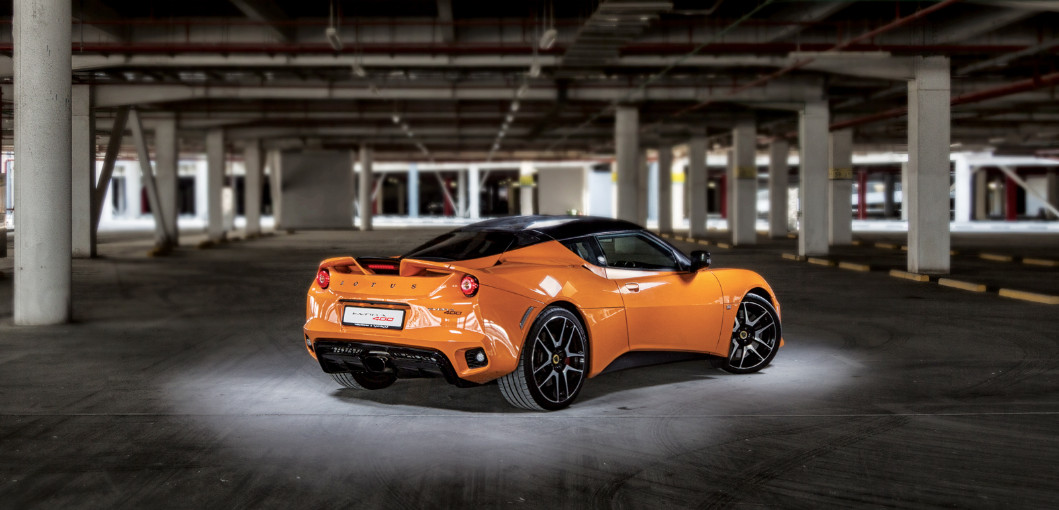 Time to start up the Evora 400 and find out. It sounds simple enough, right? Not really. Usually, it's press the brake and then insert and turn the key, or press the start/stop button. In the Evora 400, you need to insert the key, turn it, press the door unlock button (if you haven't started the ignition within 30 seconds of getting into the car), press the brake, then press the engine ignition button. It all seems a bit long winded, but I quite enjoyed the start up "ceremony". Of course once you hit that start button the engine, which is situated right behind the back seats, fires up with a roar. If the bodywork doesn't make you look at this little gem, the engine waking from slumber on ignition demands attention. Putting the Evora 400 in sports mode adds a little more grunt to that already beautiful noise emanating from behind.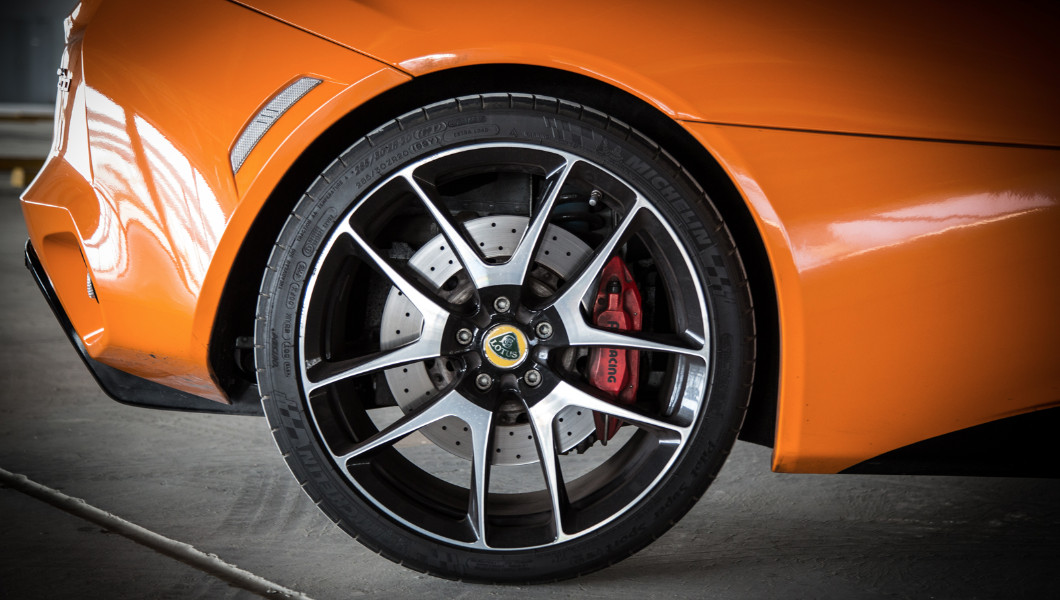 Easing away, to my delight, the steering is still stiff (as a sports car should be) yet it's easy enough to manage with one hand. Once on the road, all doubts of the Evora 400 losing any of its racing spirit are put to bed. The 3.5L V6 supercharged engine performs remarkably well. It gets you to 100kph in just 4.2 seconds and makes a noise that would put an enormous smile on any petrolhead's face. You can even see exposed parts of the engine (in the rear-view mirror) working as you push the accelerator closer to the floor. The feedback you get from the wheel is fantastic; put the nose into any corner and you can feel exactly where the car is going. You'll be itching to take the Evora 400 on a track.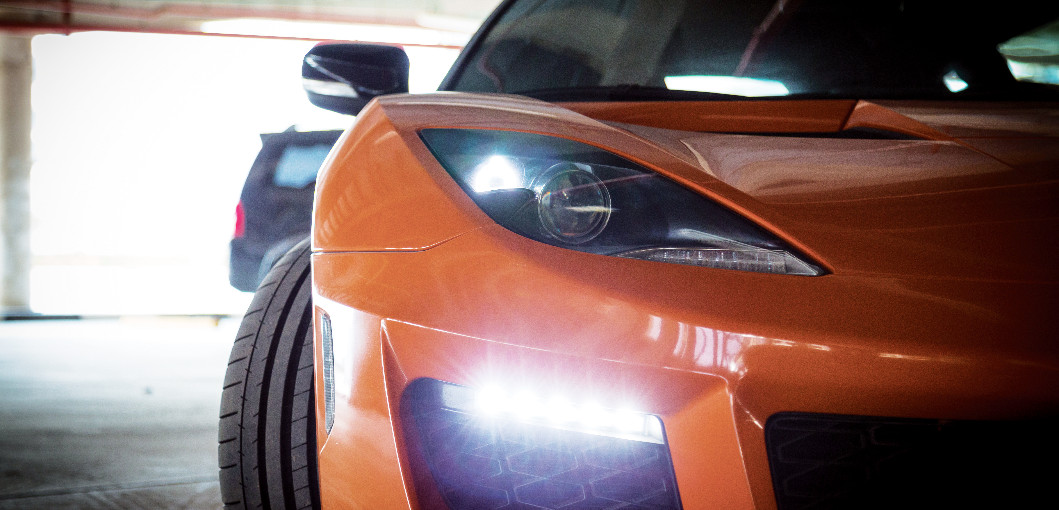 But what if you're not a petrolhead, but simply love the look of the Evora 400 and buy one? You'll be happy to hear it can work just as well as your daily driver as it can on the track. The six-speed automatic gearbox performs well, changing gears in roughly 0.4 of a second and in comfort (normal) mode, can quietly purr along while you drive back from the shops with your milk and eggs. I spent a good few hours driving around and never once felt tired or uncomfortable. I was surprised by how well this car handled any aspect of driving life.

This could be one of the best-kept secrets in the motoring world. You could argue Lotus has made something for everyone.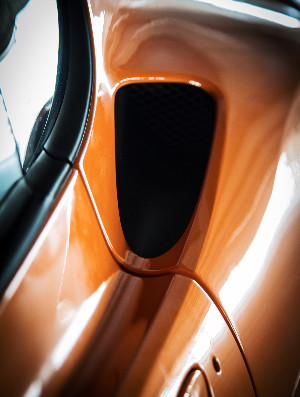 It may be true that for the money, you could get a very nice and well-refined Porsche; the Lotus can't compete with how refined German engineering is, but the Lotus looks like a supercar, it sounds like a supercar and it's hand-built – not put together by robots on a factory line. It also oozes character. I'm surprised I don't see more of these on our roads. I'd add one to my collection tomorrow if I could.

NUTS&BOLTS:
Engine: 3.5-litre V6 with throughput Edelbrock supercharger
0-100 kph: 4.2 secs
Max power: 400 bhp Transmission: 6-speed
Top speed: 300 kph (manual transmission) 280 kph (auto)
Price: Reviewed model AED440,000 (US$119,809)