Set amidst rolling hills, olive groves and ancient vineyards just 10 minutes from the coast, Villa Olivo offers an Italian escape with a beautifully designed, newly renovated Italian villa in the heart of Le Marche overlooking the coastline of the Adriatic Sea. This villa features its own spa, gym, private pool and gorgeous gardens.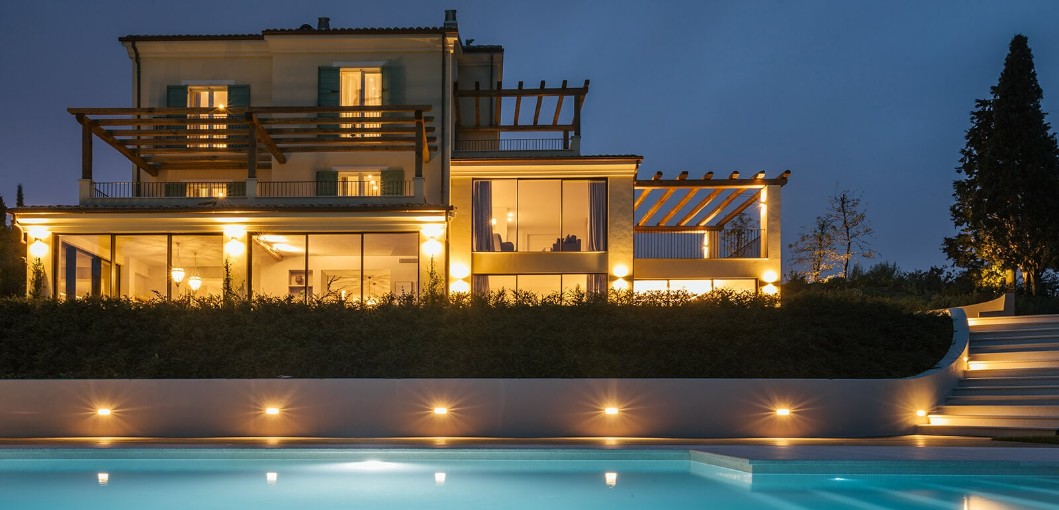 Expansive views can be enjoyed from all levels of the villa, and the floor to ceiling glass doors seamlessly bring together the outside and interior living space as one. Throughout the villa, guests will find a mix of both contemporary and classic design features such as crystal pendant chandeliers and distressed bronze coffee tables.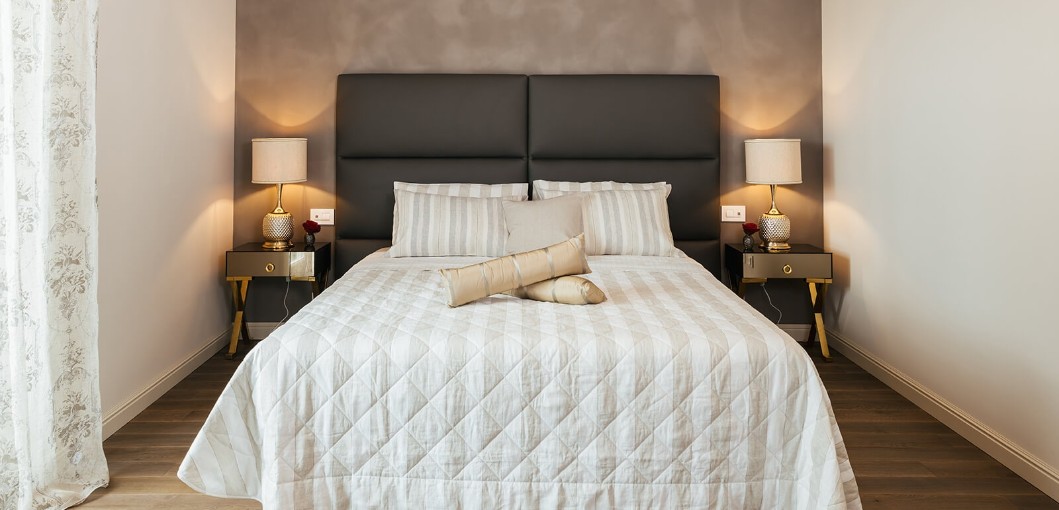 Natural stone floors sit harmoniously with restful colour schemes, reclaimed antique materials contrast beautifully with striking contemporary design details and unique pieces of art and sculpture give the villa a vibrant sense of modern elegance.